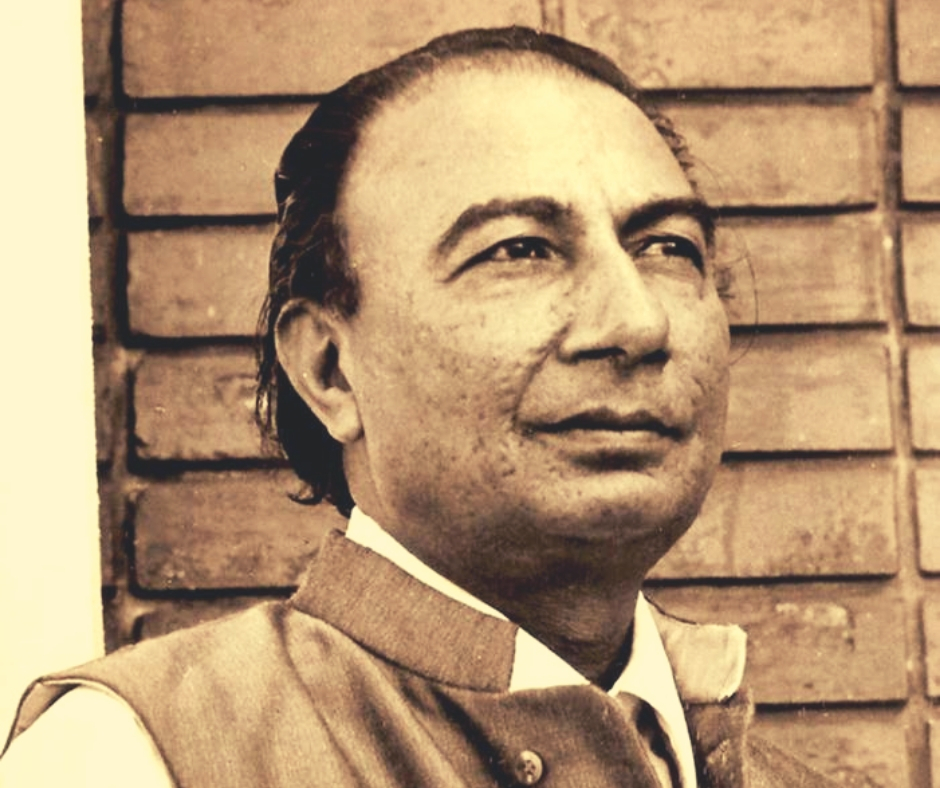 "Tu Hindu Banega na Musalman Banega, Insaan Ki Aulad Hai Insaan Banega," once wrote the legendary poet whose words remain relevant even today. #LegacyOfALegend
In a recent podcast, Javed Akhtar recited these lines from a song in the 1959 film Dhool ka Phool, directed by the legendary BR Chopra and sung by Mohammad Rafi:
Tu Hindu Banega Na Musalmaan Banega,
Insaan Ki Aulad Hai Insaan Banega
(You will not become a Hindu nor a Muslim,
A Human's child will be a Human)
https://www.youtube.com/watch?v=wMGo5UkPpko
These revolutionary words, which are a reminder that before we are either Hindu or Muslim, we are human beings first, were penned by none other than Abdul Hayee, who is famously known by his pen name Sahir Ludhianvi.
Sahir was a legendary 20th century Hindi and Urdu poet-film lyricist who wasn't afraid to question society and its many ills.
His words are as relevant as they were in 1959, because we still live in an era where communal strife remains an everyday reality, and politicians cynically foment further divisions between Hindus and Muslims to further their political objectives.
Born on March 8, 1921, into a wealthy family of zamindars in Ludhiana, Sahir's childhood was marked by fear and trauma.
"He had a very traumatic childhood. His father was a depraved and despotic zamindar who married multiple times. Sahir's own mother was his 12th wife," says Akshay Manwani, the author of 'Sahir Ludhianvi: The People's Poet,' speaking to The Better India.
Unable to suffer his tyranny, Sahir's mother, Sardar Begum, left her husband and forfeited any claim to financial assets from the marriage.
In 1934, Sahir's father remarried and sued for custody of his son. The entire exchange was acrimonious but ultimately unsuccessful.
"All these experiences were a part of his childhood. Sahir had to live with the constant fear of his father abducting him even after the court had allowed his parents to separate. Unsurprisingly, these experiences found an outlet in his poetry. His non-film poems like 'Jaagir' are severe indictments of the zamindar class, articulating how they exploited the oppressed classes, particularly poor farmers," says Manwani.
Sahir's immense talent for poetry was evident, particularly during his college days at the Government College, Ludhiana. Today, the auditorium there is named after him.
In 1943, Sahir moved to Lahore, where he wrote 'Talkhiyaan,' (Bitterness) his first published work in Urdu, in 1945, while working as an editor in a whole host of Urdu publications.
During this time, he also became a member of the famous Progressive Writers' Association, which included almost every literary giant in the Indian subcontinent from Munshi Premchand to Saadat Hasan Manto.
"The Progressive Writers' Movement (PWM) through the 1940s and 50s believed that art could not be for art's sake alone. These writers were very determined to write about the issues that face the oppressed classes, the common man," says Manwani.
However, his attraction to the ideals of an egalitarian society, which found an outlet in his writings got him into trouble. Following the horrors of partition, the Pakistani government issued a warrant for his arrest, and in 1949 Sahir fled to Bombay (Mumbai).
In the 1940s and 50s, the city became a haven for many poets and writers like Ismat Chugtai, Rajender Singh Bedi, Sadat Manto, Kishan Chander, Majrooh Sultanpuri and Kaifi Azmi of the PWM, who came in droves to further their craft or work in the Hindi film industry.
What their arrival did was define Indian cinema for the forthcoming decades.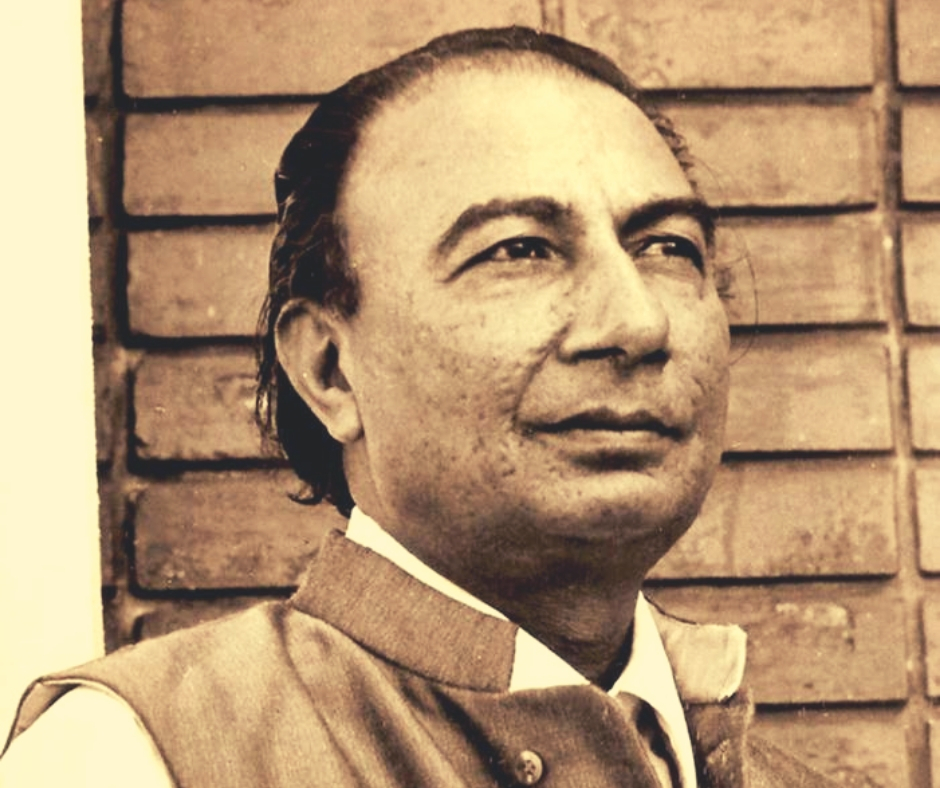 "Till the 1970s, the main protagonist of any film was from the working class—rickshaw puller, tonga puller, teacher, unemployed youth, a government clerk, student, farmer and mill worker, etc. These protagonists either came from poor or middle-class communities. Meanwhile, the wealthy—moneylender, mill owner and company owners—were often cast in negative roles," says Javed Akhtar, in the podcast mentioned above.
These were poets and writers who experienced a period of great struggle, who wrote against fascist forces both local and foreign. There was a definitive collective conscience at that time.
"Their writings espoused a hope for a better India, a better society. Writers of the PWM were not happy with the outcome of this Independence, which they believed further accentuated divisions across religious lines with partition. As legendary poet Faiz Ahmed Faiz once said, "Yeh woh sehar toh nahin" (this is not the dawn we hoped for). Their confidence in aspiring for a better tomorrow came from a collective struggle first against British fascist forces, and then class, caste, and communal forces," says Manwani.
Sahir expressed those aspirations in the evergreen song of Pyaasa (1957)—Ye Mahlon Ye Takhton Ye Tajon Ki Duniya—which is laden with expectations of a beautiful tomorrow.
However, in the same film, he wrote the song 'Ye Duniya Agar Mil Bhi Jaye Toh Kya Hai,' which means "even if I get the entire world, what difference does it make," speaking out against the dangers of materialism at a time when millions were struggling under the brutal weight of poverty.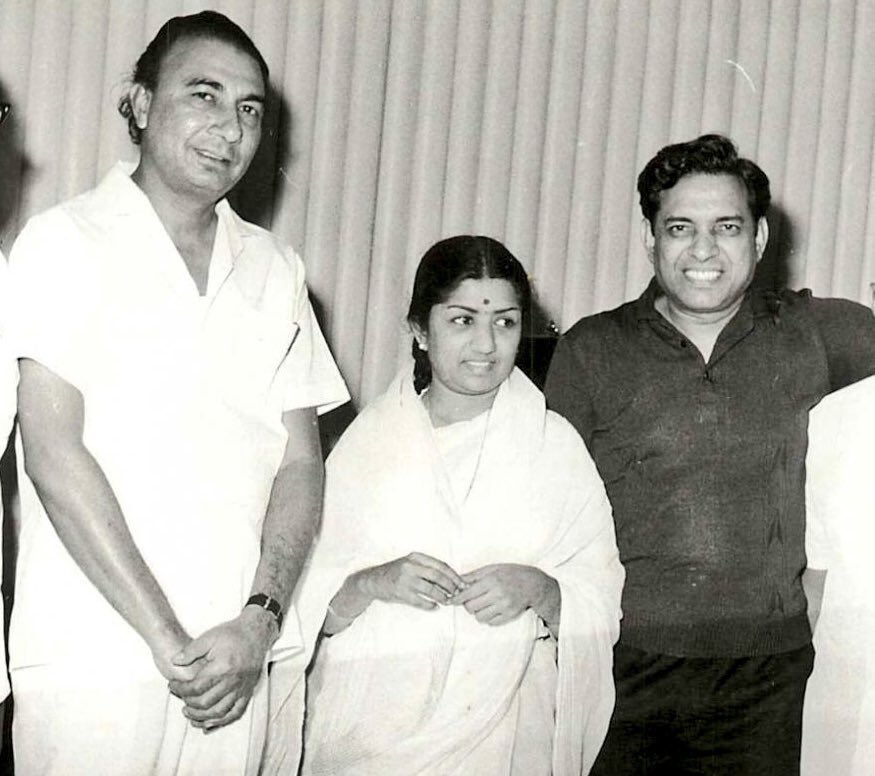 Even among his contemporaries, Sahir stood out for the clarity and directness of his writings. Expressing his pain at the societal repression women suffer in the film Sadhna (1958) starring Vyjayanthimala and Sunil Dutt, Sahir writes in the song, 'Aurat Ne Janam Diya Mardon Ko,'
Mardon ke liye har zulm ravaan
Aurat ke liye rona bhi khataa
Mardon ke liye laakhon sejein
Aurat ke liye bas ek chita
Mardon ke liye har aish ka haq
Aurat ke liye jeena bhi sazaa
Aurat ne janam diya mardon ko…
(For men, every torment is acceptable
For a woman, even weeping is a crime
For men, there are a million beds
For a woman, there is just one pyre
For men, there is a right to every depravity
For a woman, even to live is a punishment
But it is women who give birth to men…)
"Before and after him, people have written political songs, but you have to read between the lines and identify the underlying theme. Sahir's writings, on the other hand, are anything but subtle and this why he stands alone among his peers. He would raise a straightforward thought, and you, as a reader, would immediately grasp the subtext. Sahir's work is candid and exceedingly profound, which is why he is unique. Even today if there is any kind of injustice, we go back to his songs," informs Manwani.
All through his interactions with the media, Sahir maintained the refrain that his writings were a product of his experiences, which is why he could write about them.
In fact, in one interview, somebody asked him, "do you need to be a 'communist' to write about these experiences?"
His response was, "No, I don't need to be a communist to write about these experiences. If anyone writes about what one has experienced honestly then this is what will come out. I need not be branded a communist for this kind of writing."
Moreover, unlike his fellow contemporary lyricists, who approached their writing depending on the premise of the film, Sahir never lost sight of his politics.
Also Read: RD Burman: 5 Reasons Why 'Pancham Da' Is One of India's Greatest Composers!
Usually, if the premise did not require for song writers to pen a political song, they wouldn't. But Sahir was different.
Irrespective of which film he was writing for, there would always be a political angle in his songs. Even when he wrote a fun song for Mehmood in Neel Kamal (1968) 'Khali Dabba, Khali Botal,' you couldn't escape his politics.
You can also take the example of the song 'Aasman Pe Hai Khuda' for the film Phir Subah Hogi (1958) where he writes,
Aasmaan pe hai khuda, aur zamin pe hum
Aajkal woh is taraf dekhta hai kam
(God is in the skies, and we are on the ground
However, these days God doesn't look at us as much)
"Today, you can't even think of writing songs like these, saying 'what use is this God when he doesn't even care about the issues facing the common man.' They will be considered blasphemous," remarks Marwani.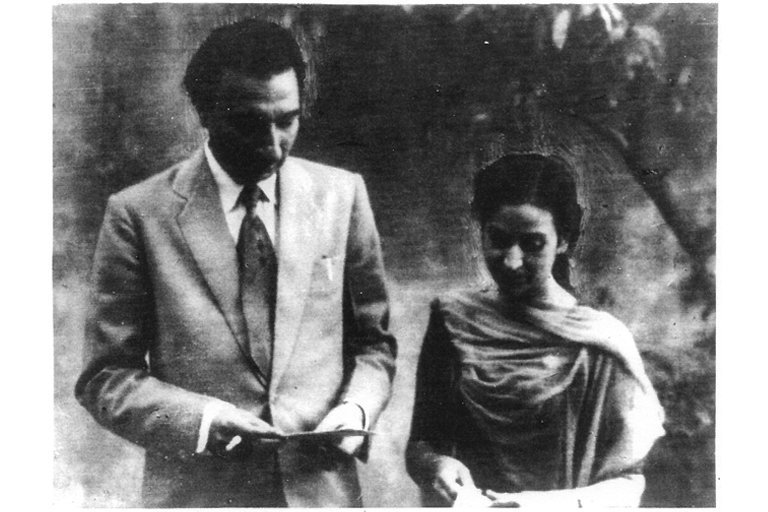 The oft-repeated complaint against songwriters and film celebrities today is that they are afraid to take political positions on contentious subjects.
Besides the economics, lack of legal cover and the judiciary's poor track record in protecting free speech, there is another element that Manwani feels adds to the seeming lack of political content in film songs today.
"It's not as if the likes of Manto weren't slapped with court cases on various charges for their writings, but today's writers don't share those kinds of experiences. Those were different times," says Manwani.
Yes, the challenges today are very different, but the dial is ever-shifting, albeit slowly, in mainstream Hindi cinema. Movies now attempt to reflect the aspirations of ordinary people from small towns.
If Sahir were alive today, he would recognise this, but also urge his fellow songwriters to take more risks than they are today.
(For additional reading please refer to 'Sahir Ludhianvi: The People's Poet' by Akshay Manwani.)
(Edited by Gayatri Mishra)
We bring stories straight from the heart of India, to inspire millions and create a wave of impact. Our positive movement is growing bigger everyday, and we would love for you to join it.
Please contribute whatever you can, every little penny helps our team in bringing you more stories that support dreams and spread hope.