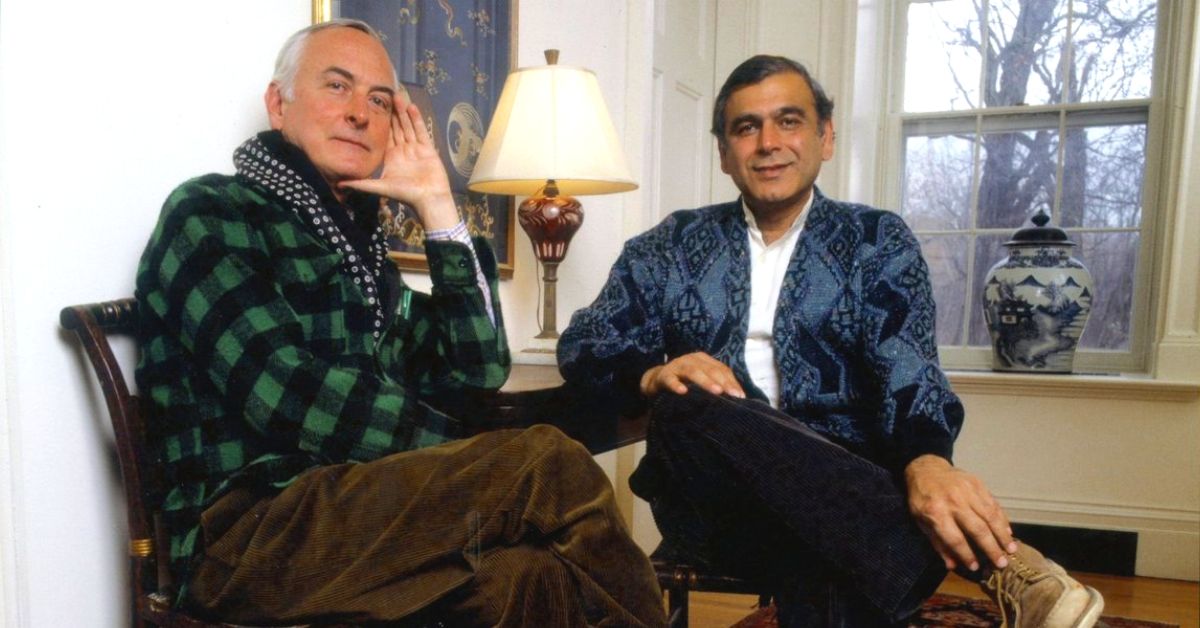 This plucky man from Mumbai went on to build one of the greatest film production houses in history. And yet few Indians know his story. #History #UntoldTales
For cinema buffs in India and around the world, the name Merchant Ivory Productions holds a very special place. Over the course of their remarkable 44-year partnership, the producer-director team of Ismail Merchant and James Ivory gave us high-quality period dramas made on low budgets that pushed the boundaries of independent cinema both in the United States and India, particularly in the 1960s and 70s.
Although the initial objective of the production house was "to make English-language films in India aimed at the international market", they went onto do a lot more with their nearly 50 movies, earning 31 Academy Award nominations and winning 6 Oscars.
One half of this partnership was Ismail Noor Muhammad Abdul Rahman (Merchant), who was born on December 25, 1936, in Mumbai, to a middle-class family. His father Noor Mohammad Rehman was a textile trader. Learning Gujarati and Urdu at home, he had also learnt English and Arabic in school. Like many of his era, Ismail was too deeply affected by the events of the Partition, which happened when he was only nine.
Unlike many Muslim households at the time, Merchant's father refused to leave India. However, the legendary producer did carry the memory of 'butchery and riots' he witnessed into his adulthood. His life, however, changed for the better when he established a close friendship with an actress of yesteryears, Nimmi, who introduced him to the film studios in Mumbai.
He was only 13 at the time, but their interaction inspired him to reach for the stars. Nonetheless, it was when he enrolled into St Xavier's College, that he really developed a passion for movies. When his venture into production first began, Merchant was in college, staging plays and finding innovative ways of raising money to produce them.
Following college, he went to New York University for his MBA and gave up the family name (Abdul Rehman) for Merchant, which he thought sounded more cosmopolitan at the time. During his time in New York, he discovered the works of legendary Indian filmmaker Satyajit Ray, who would later go on to mentor him, Ingmar Bergman, Federico Fellini and Vittorio de Sica. Graduating from the university in 1960, he made his first short film called 'The Creation of Woman'.
"With trademark chutzpah, he sent fake press releases to media outlets announcing that a famous Indian producer was coming to Hollywood. Then, since a film must be shown for three days to be considered for an Academy Award, he persuaded an art cinema to show his short alongside a Bergman film. The upshot? 'The Creation of Woman' was nominated for an Oscar and sent to the Cannes Film Festival as the official U.S. entry that year," says this obituary in Newsweek.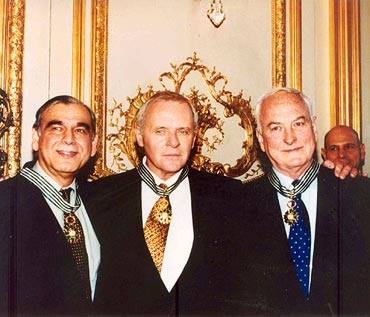 On his way to Cannes, he saw James Ivory's documentary 'The Sword and the Flute'. Mesmerised by how Ivory had captured India, Merchant later went on to claim that it was "something I've never encountered in an American before or since."
He offered Ivory the chance at a partnership whereby they would make films set in India for an international audience. The partnership entailed Ivory directing these films, and Merchant raising funds, hiring actors, handling production on set and distribution.
Merchant Ivory Productions opened for business in 1961.
Next, the partners enrolled Ruth Prawer Jhabvala, a German-born Jew married to an India, asking her to convert her book 'The Householder' into a screenplay. Although none of the three had any experience making a full-length feature film, it didn't stop them from going ahead, primarily driven by Merchant's passion and optimism.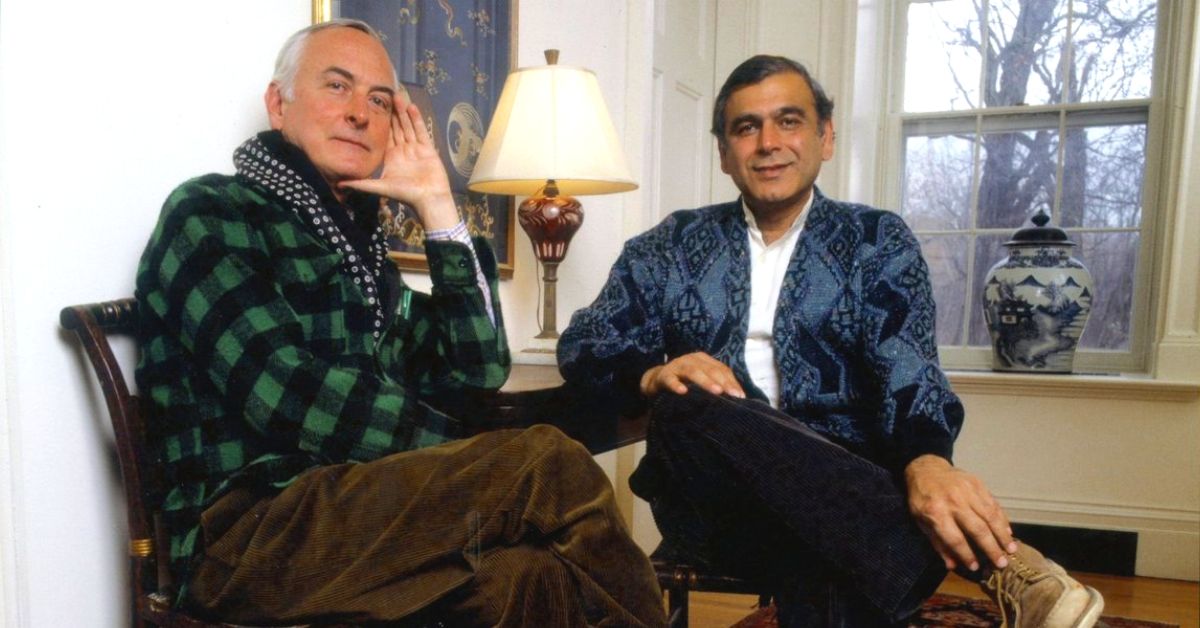 Starring Shashi Kapoor and Leela Naidu, The Householder was a major hit with both audiences and critics. Unlike legendary Hollywood hits like Ben Hur, which was made on a budget of $15 million, The Householder was released for just $125,000. Herein lay Merchant's magic as a financier who could not only raise money effectively but also develop sets that look opulent on picture but in his words would cost "peanuts" compared to other films of that era.
The Merchant-Ivory-Jhabvala partnership would go onto work for nearly two dozen films. "It is a strange marriage we have at Merchant Ivory . . . I am an Indian Muslim, Ruth is a German Jew, and Jim is a Protestant American. Someone once described us as a three-headed god. Maybe they should have called us a three-headed monster," said Merchant once, when asked about the collaboration between the three.
However, Merchant Ivory Productions arrived on the international stage with Shakespeare Wallah, starring Shashi Kapoor and Madhur Jaffrey with Satyajit Ray composing the music. The film's plotline revolves around a troupe of British actors who perform in different towns in post-Independence India.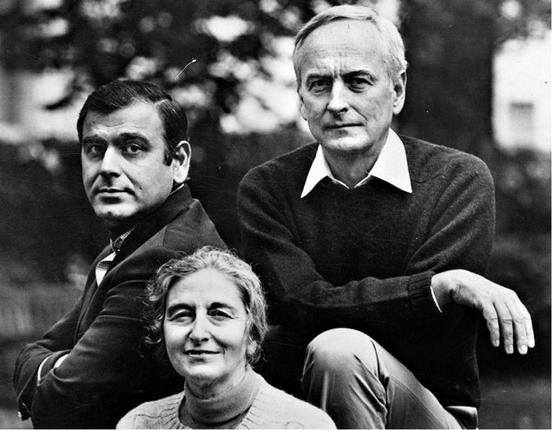 There were other classics like Bombay Talkie (1970) and Heat and Dust (1983), but it was the Ivory-directed A Room With A View (1985), which earned the production house its first Oscar. Once again, the movie was produced by Merchant and written by Jhabvala based on EM Forster's novel of the same name. Eight years later, the same team delivered Howards End starring Hollywood luminaries like Anthony Hopkins, Emma Thompson and Helena Bonham Carter. The movie won three Oscars for Best Screenplay (Jhabvala), Best Actress (Emma Thompson) and Best Art Direction.
A personal favourite is The Remains Of The Day (1993), starring Anthony Hopkins and Emma Thompson, which was based on the Booker Prize-winning 1989 novel by legendary author Kazuo Ishiguro about a butler and housekeeper in post-war Britain. Once again, it was the same dream team of Merchant, Ivory and Jhabvala at work.
The movie was nominated for eight Academy Awards.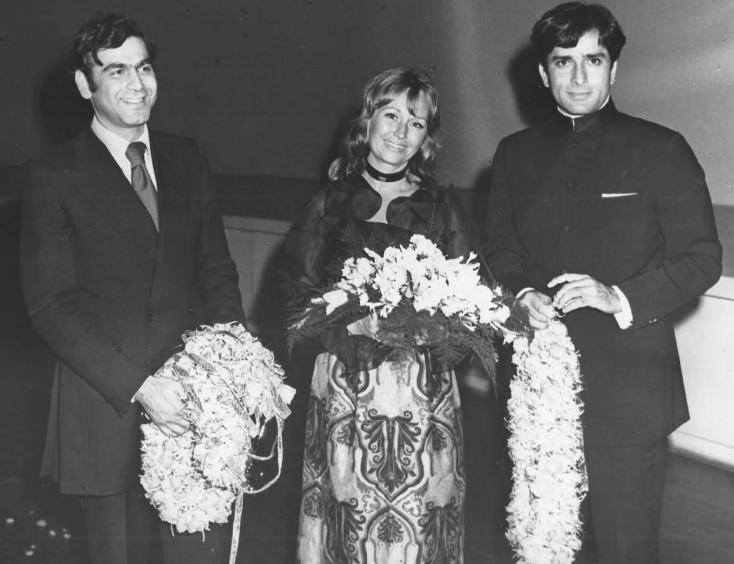 Despite going international, Merchant's love for India remained true till the very end, and that reflected in the many movies the production house made. In 2002, the Government of India awarded him the Padma Bhushan, the nation's third highest civilian honour.
Meanwhile, two other fascinating facets of Merchant's life deserve a mention—his romantic relationship with Ivory and famed culinary skills.
Ivory and Merchant's relationship began in the early 1960s when they first met. Staying true to each other for decades, the partners sadly had to part on May 25, 2005, when Merchant died during surgery at the age of 68. While many suspected of a relationship between the two, any references to "their personal life together were only ever made discreetly and euphemistically by the press, if at all," says The Guardian.
Following the release of Ivory's gay coming of age film Call Me By Your Name in 2017, which won him the Academy Award for Best Adapted Screenplay (the oldest ever to win it at the age of 89), he spoke The Guardian at length about his relationship with Merchant.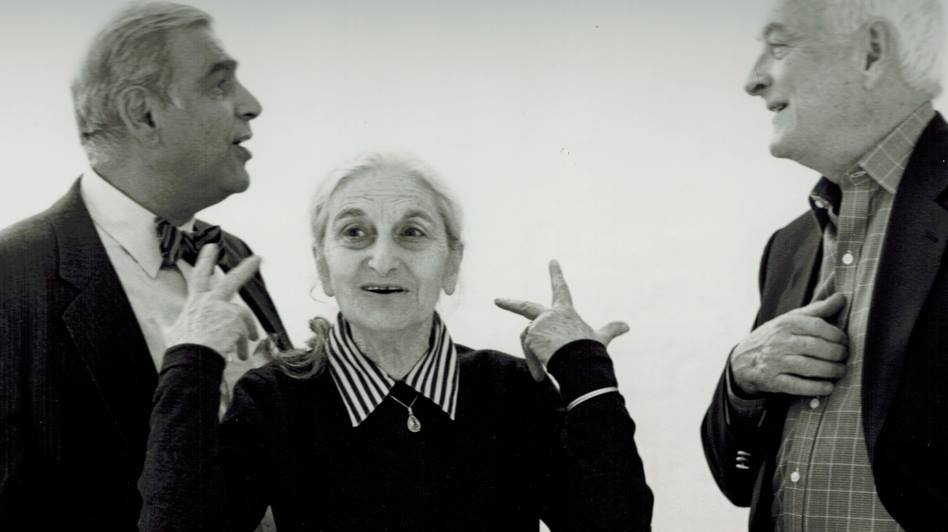 "That is not something that an Indian Muslim would ever say publicly or in print. Ever! You have to remember that Ismail was an Indian citizen living in Bombay, with a deeply conservative Muslim family there. It's not the sort of thing he was going to broadcast. Since we were so close and lived most of our lives together, I wasn't about to undermine him," said Ivory.
It is indeed tragic that Merchant was not alive for the historic Supreme Court decision last year decriminalising homosexuality.
Also Read: Sahir Ludhianvi, The Poet of Peace Whose Lyrics Made a Home in People's Hearts
Another interesting facet was Merchant's culinary skills. According to this obituary in The Economist: "His own gifts lay elsewhere—a combination, perhaps unique in modern cinema, of taste, discipline and financial acumen. He also made possibly the best curry ever served up by a producer, and would cook it for the whole cast and crew on a shoot, every Friday, as if they were one big family."
Once, British actor Hugh Grant told the press that they worked at Merchant Ivory Productions, not for the money, but "for the curry".
What Merchant leaves behind is not merely a stunning Filmography, but a phenomenal risk-taking entrepreneurial spirit who dared to take India to the world.
What a remarkable man!
(Edited by Saiqua Sultan)
Like this story? Or have something to share? Write to us: contact@thebetterindia.com, or connect with us on Facebook and Twitter.
We bring stories straight from the heart of India, to inspire millions and create a wave of impact. Our positive movement is growing bigger everyday, and we would love for you to join it.
Please contribute whatever you can, every little penny helps our team in bringing you more stories that support dreams and spread hope.