From using 1000 Kgs of wood per day to relying entirely on solar energy for their cooking needs, Bancha village is blazing quite an eco-friendly trail!
Did you know that indoor air pollution contributes between 22 to 52 per cent to the overall pollution levels in India, according to a study by United Nations Environmental Programme?
The study warns the need to drastically reduce the household cooking and heat emissions to improve the air quality. Unfortunately, rural India chokes on the hazardous fumes from traditional stoves daily.
Of the total 70 per cent of rural population, around 80 per cent families use biomass fuel like wood, crops, manure, and garbage for cooking purposes. From respiratory diseases, lung cancer to chronic obstructive pulmonary disease, using traditional stoves can seriously take a toll on one's health.
Mohan Nagar, a social activist, working with the Bharat Bharti Shiksha Samiti, NGO in Betul district, Madhya Pradesh collaborated with IIT-Bombay and Oil and Natural Gas Corporation (ONGC) in 2018, to combat premature deaths due to indoor air pollution.
IIT students working for Solar Urja Lamp (SoUL) project have made a special induction-like stove that runs on solar power. Guiding the project were Professor Chetan S. Solanki, the head of the programme, Department of Energy Science and Engineering and Associate Professor Jayendran Venkateswaran.
In 2017, the eco-friendly invention won the first prize at the national level Solar Chulha Challenge conducted by ONGC.
When Mohan read about it in a regional newspaper, he contacted the IIT-B team to install the stoves in Bancha village. He also got the ONGC department on board to fund the project.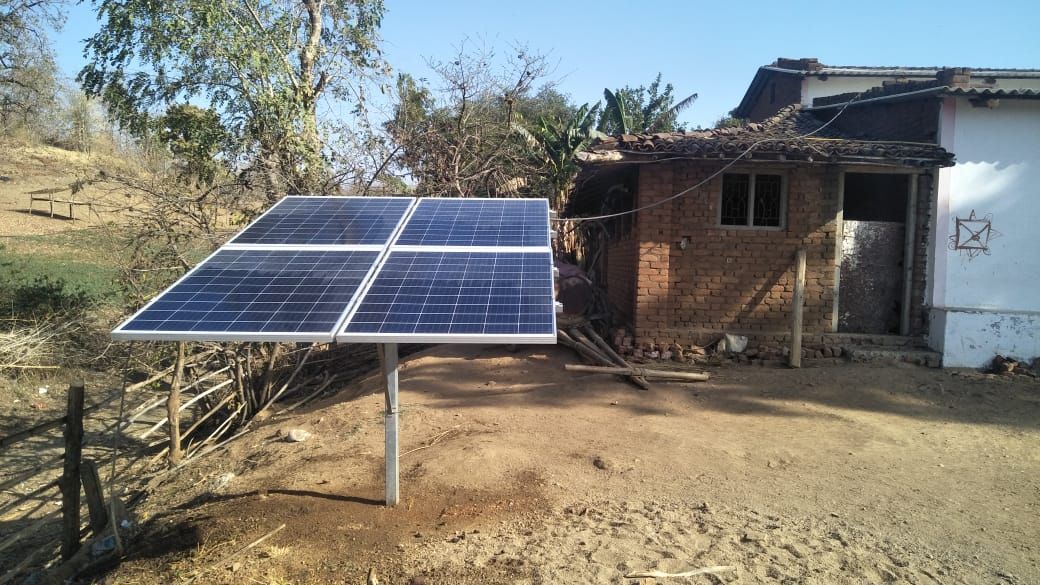 "There are 74 families in Bancha and all of them used to visit a nearby forest every day to get wood. This practice was not only harming the environment but also their health due to the smoke. Having worked for the village in other social issues in the past, it was not very difficult to make all the households shift to an eco-friendly option," Mohan tells The Better India (TBI).
The installation of solar-powered stoves, plates and batteries was completed in the December of 2018 with Mohan conducting several training sessions for the villagers.
Our main challenge was to change people's mindset towards the greener and cleaner transition. It is not easy to disrupt the habits and routine of the people. The acceptance came as soon as they realised the benefits of this stove, says Mohan.
The model is designed for a family of five with three units of power generated per day.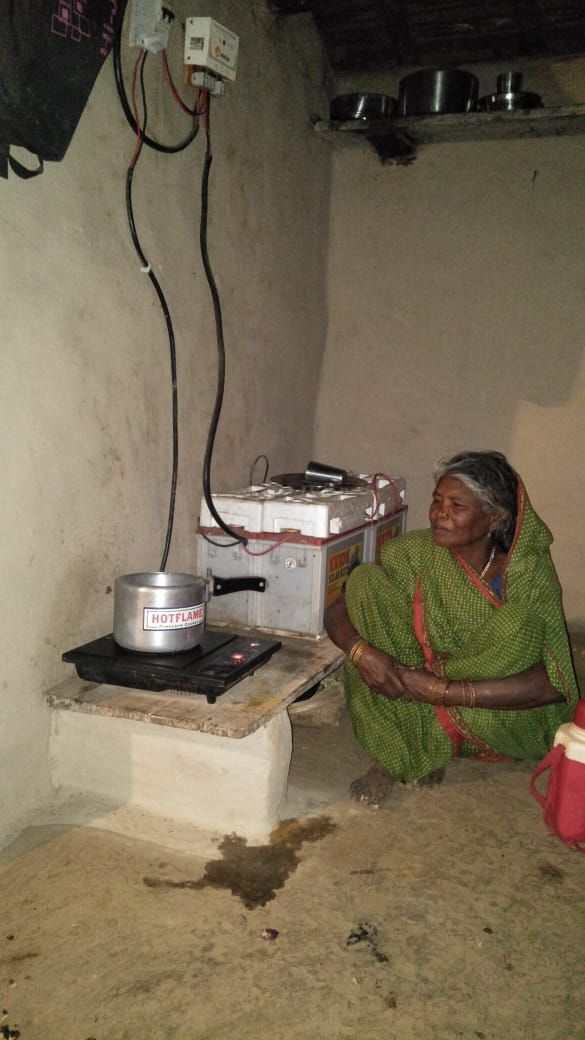 Explaining its features, Venkata Pavan Kumar, Project Manager (Technical) in SoUL Project, IIT, tells TBI,
It will work round the year except during the rain when the presence of the sun is minimal. It can cook three meals a day and has a power back up of two hours.
The stove weighs one kilo and indicates the status and usage of battery. It has three switches to change the degree of heat. Two villagers have been trained to maintain the stoves in case there is a problem.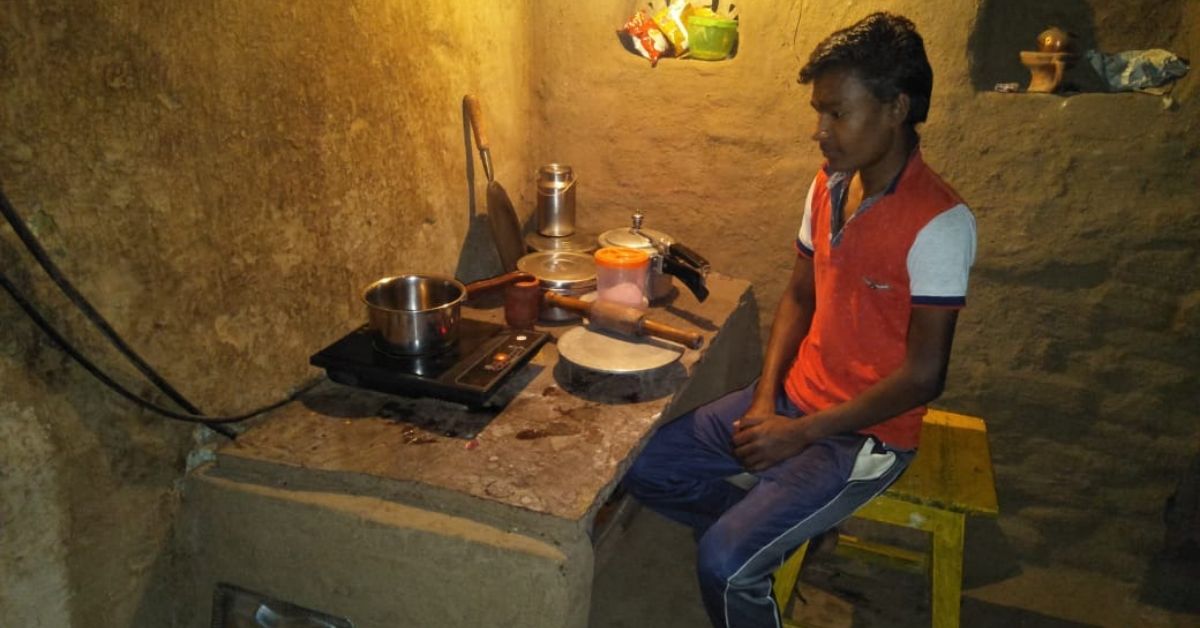 It has been a little over six months since the installation and the results are satisfactory, claims Mohan, "There is no maintenance cost and through solar plates, the villagers are also able to get free electricity."
TBI spoke to Anil Udke, one of the beneficiaries to get the ground reality.
Ever since I can remember as a child, we have been sourcing wood from the jungle for cooking. It has been more than two decades since I have been waking up early to travel a few kilometres to cut wood. Every day we needed a minimum of 20 kilos of wood for all the meals. My children also followed for my path until the new stoves came in.
Highlighting the benefits of the stove, he further adds, "Earlier, my mother and wife's eyes burnt from all the smoke and cooking a meal took a lot of time. Now, I am no more worried about their health and my time is also saved."
The IIT-B team and Manohar are currently monitoring the entire project and will soon prepare an analytic report. The premier institute, along with ONGC, will soon replicate Bancha's system in a village of Hoshangabad district.
Also Read: Think Solar Means Just Bulbs, Heaters? This Village Has Hammers & Sewing Machines!
(Edited by Saiqua Sultan)
Like this story? Or have something to share?
Write to us: contact@thebetterindia.com
Connect with us on Facebook and Twitter.