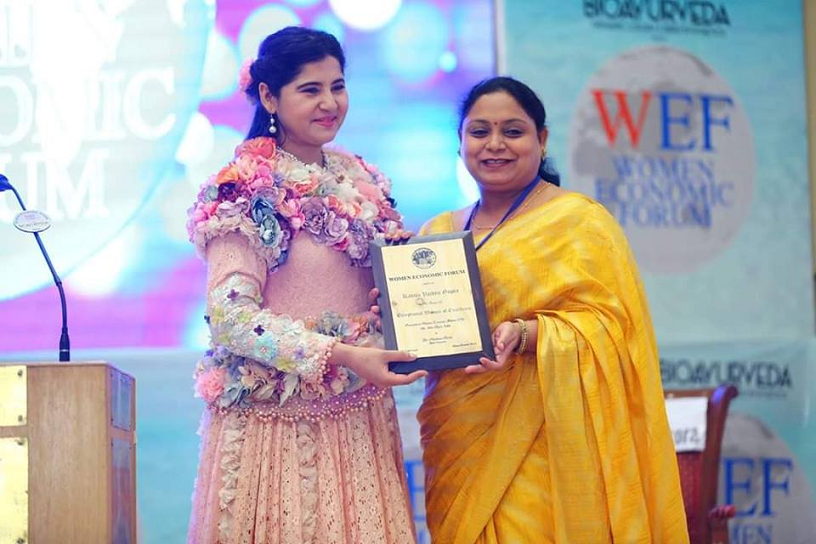 This article is part of our 'TBI Corner' where we speak to you, our reader, directly. This is all about what we're doing as a brand, our take on various topics, and what's up at TBI. Let us know what you think in the comments below!
What is impact? Broadly speaking, the impact that TBI is constantly talking about can be defined as making someone's life a little bit better. The effort is not just about easing suffering, but enabling people to lead fuller lives.
But with so many people in India and so many issues, how can we possibly reach them all?
That's where amplifiers come in. An amplifier, in this case, means someone who makes something larger.
There are many individuals out there who are doing fantastic work that reach many people at once, and who regularly go above and beyond the call of duty to do so.
And yet, in many cases the scope of their efforts is confined to a fraction of what it could be if only more people were aware of it.
That's where TBI comes in, because we are trying to be an amplifier of impact.
When we publish a story about someone's work and it goes viral, it sometimes leads to a chain of events that dramatically increases the exposure of their work. Then suddenly they are in a position to impact tenfold more people than before.
Good work then reaches more individuals, as it should. The impact has been amplified.
In 2017, we had published this story about Kavita Gupta, co-founder of 'Win Over Cancer' and designer of an affordable prosthetic bra (for post-mastectomy patients).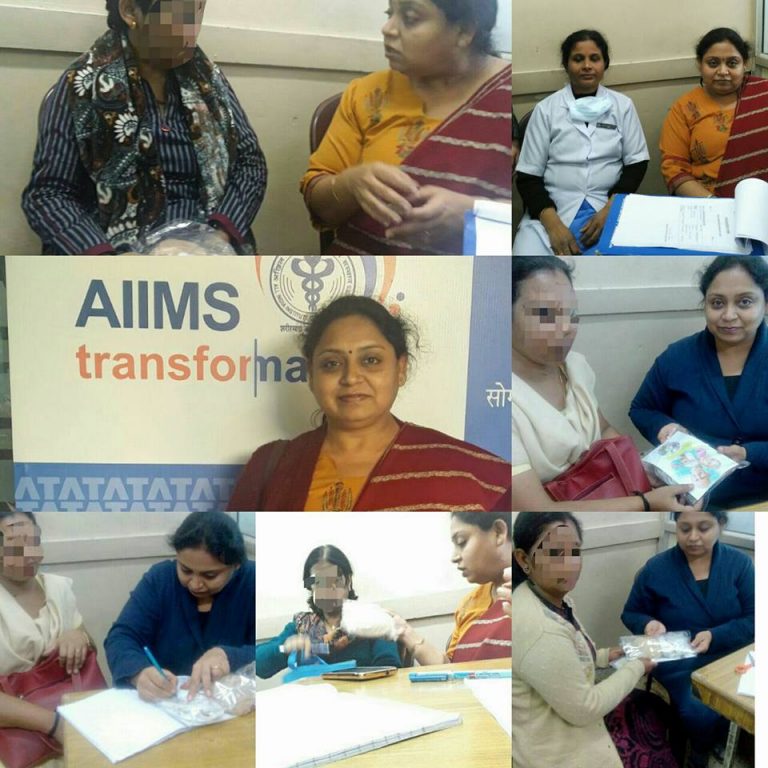 That story went viral and cascaded into huge coverage of their work – and recently Kavita's first national award!
(Read more about their work at the end of this article, or in the original article here).
Here's how it happened:
Kavita and her husband Arun had been doing work for 'Win Over Cancer' for over five years, but they were facing a lot of difficulties. The way Arun tells it, they were working against strong perceptions and stigmas. They often struggled to convince people they were trying to help!
On February 16, 2017, TBI published the story of 'Win Over Cancer'. What followed was a whirlwind of exposure.
"Suddenly people started appreciating our work. They wanted to be involved with us. Their perception was changing," says Arun.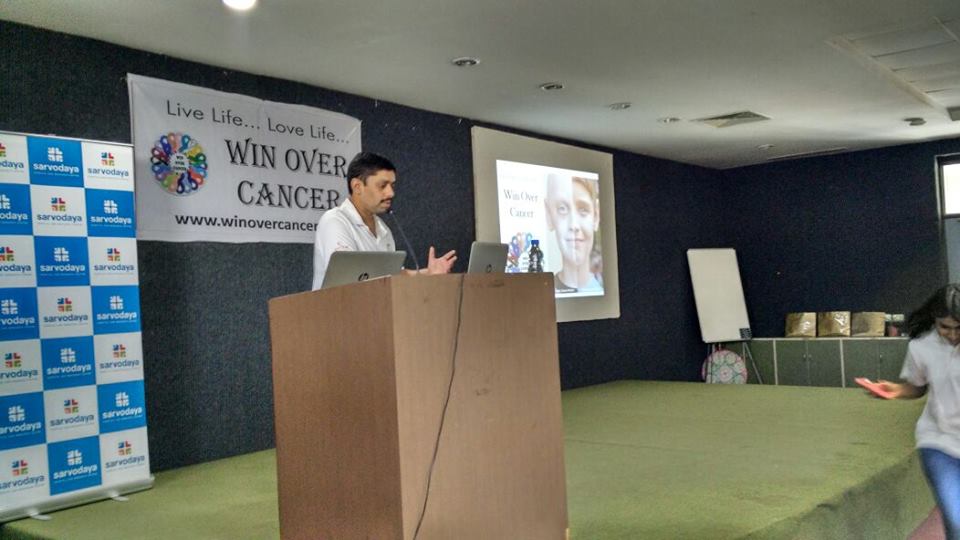 But it didn't end there. What followed is even more incredible:
Their NGO's volunteer wing (Delhi University students' wing) started receiving calls from the placement cells of different colleges inviting them for internship placements. The demand for this came from students of these colleges themselves!

Until that point, Kavita and Arun's work was confined to the north of India, and they always dreamed of operating in the south. However, they lacked the financial and manpower resources. Then after a leading Telugu newspaper, Enudu, covered their story on the front page, they received support from NGOs and doctors in the south to bring their program to patients in the region. Soon after, two patients received subsidized oncology medicines, and 12 patients requested the prosthetic bra. And that was just the beginning.

They were running a fundraiser for a 17-year-old boy fighting leukemia. Post publication of our original article, the fundraiser received donations to cover for 60% of the target within 10 days, including CSR from three companies

Zee News got in touch with them and did an 8-minute story on them. Zee News also supported their efforts. They were told that their NGO is the only one in India that has this program for cancer-impacted families.
In March of 2017, Arun wrote to us saying, "You have been the change catalyst for us. What we tried for so many years you have made this possible in the last two weeks. I know that the cascading impact of your post is going to increase in the coming days."
This is absolutely huge! The exposure and recognition that they received contributed greatly towards Win Over Cancer's services reaching and helping more people. Kavita and Arun attribute a large part of that to the article TBI wrote.
Fast forward to 2019, Kavita received an 'Exceptional Women of Excellence' award by the Women Economic Forum, recognizing her efforts towards empowering distressed breast cancer survivors.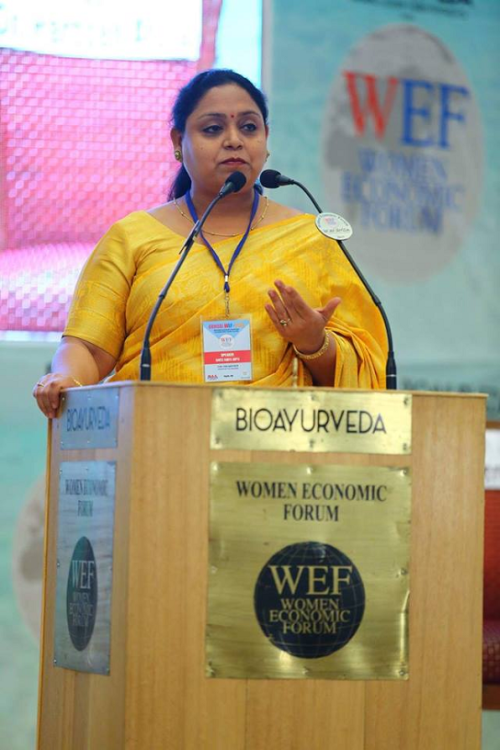 Kavita spoke to us after being recognized by the Women Economic Forum. She says,
The Better India is the most credible portal for positive news in India. It is followed by millions. One coverage by The Better India helped us spread so much awareness. It will encourage people to use our services which are free, and also increase the acceptance of cancer-impacted families in jobs. We expect more and more companies to come forward and post vacancies on our job portal.
The seeds that were sown two years ago continue to flower. The amplifying effect goes on, cascading into the future.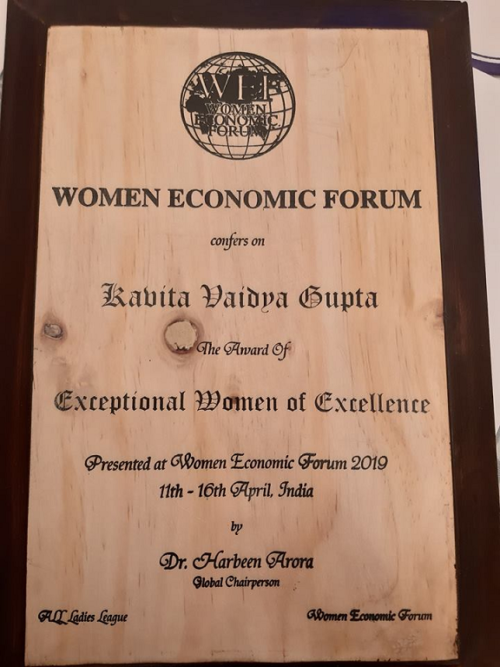 It stands as a testament to the power of positive content. And we will shout it from the rooftops every time it happens. Because this victory is also yours, the readers, because you made all of this possible by reading these stories and sharing the positivity.
That is the power you have with the click of a button.
About 'Win Over Cancer'
The Agenda of 'Win Over Cancer' is to:
Provide emotional support and professional counselling

Increase awareness about cancer

Reduce cost of treatment

Make treatment available to distant geographies

Create sustainable earning opportunities for survivors and relatives of deceased patients
As of publication of the original article (two years ago), Kavita had channelized more than 140 students to this movement as volunteers, organizing awareness camps among college students in innovative ways and managing skill development programs for the NGO. Some 9.2 lakh savings were afforded to patients due to the services provided by Win Over Cancer. Since then, they have served many more.
The prosthetic bra proved to be a boon to breast cancer survivors in India, particularly the poor. Although the doctors highly recommend a prosthetic bra to patients, most don't end up using it as the commonly available silicon-based prostheses cost more than Rs.8,500, and the patients are already overburdened by costly treatment and think it is only for cosmetic purposes.
However, there is actually a medical reason to use such a device. The post-mastectomy patient deals with balance and alignment issues that can negatively affect the spine, shoulder and neck. Quite often, this post-mastectomy side effect can be avoided simply by wearing a prosthetic bra.
The prosthetic bra, designed by Kavita, is skin-friendly and medically approved by AIIMS. It costs far less to make than the silicon-based prosthetic bras, and Kavita distributes them for free to cancer survivors!
(Edited by Vinayak Hegde)
Tell Us More
We bring stories straight from the heart of India, to inspire millions and create a wave of impact. Our positive movement is growing bigger everyday, and we would love for you to join it.
Please contribute whatever you can, every little penny helps our team in bringing you more stories that support dreams and spread hope.