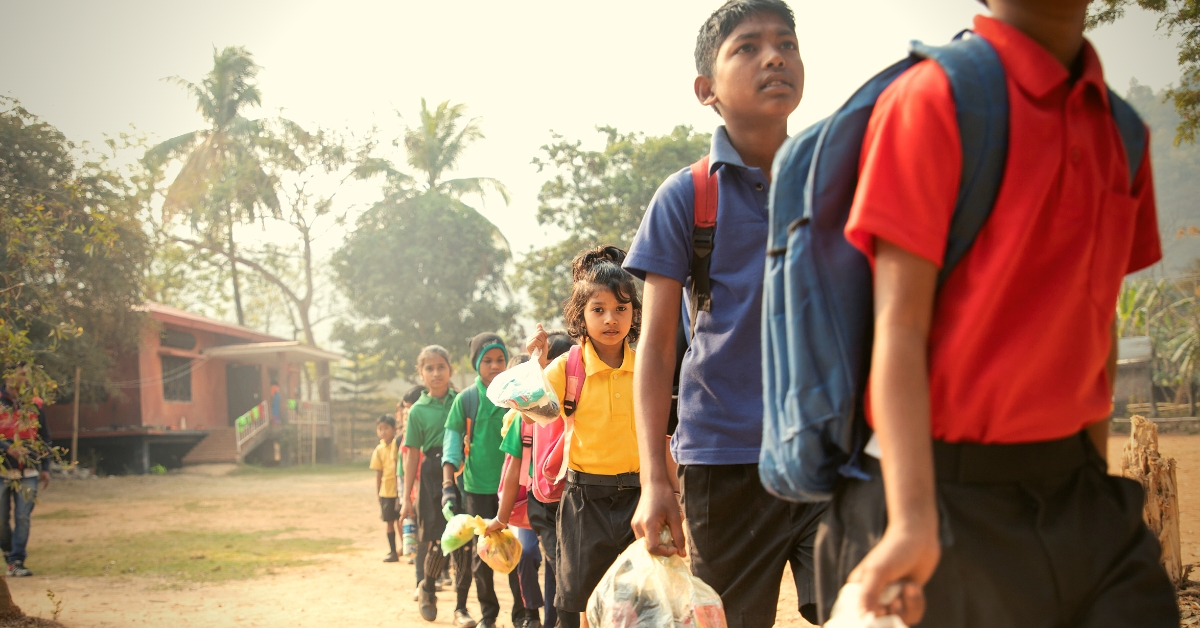 "During the winters, most families here create bonfires out of plastic waste and huddle in front of it to beat the cold. We wanted to change that and so started to encourage our students to bring plastic waste as school fees."
---
This article is part of #IndiansAgainstPlastic series. The Better India and Karnival.com are recognizing 5 heroes who are ensuring the fight against plastic is a battle to the finish, leading to a #PlasticFreeIndia
---
The morning bells ring and groups of children with school bags on shoulders and polythene bags in hand, line up near the gate. Amidst bouts of giggles and quick steps they enter the campus under a canopy of bamboo grass.
This is a typical scene in this unusual school— Akshar, tucked away in the pristine woods of Pamohi, Assam, where students bring polythene bags full of plastic waste as the only form of fee that the school accepts.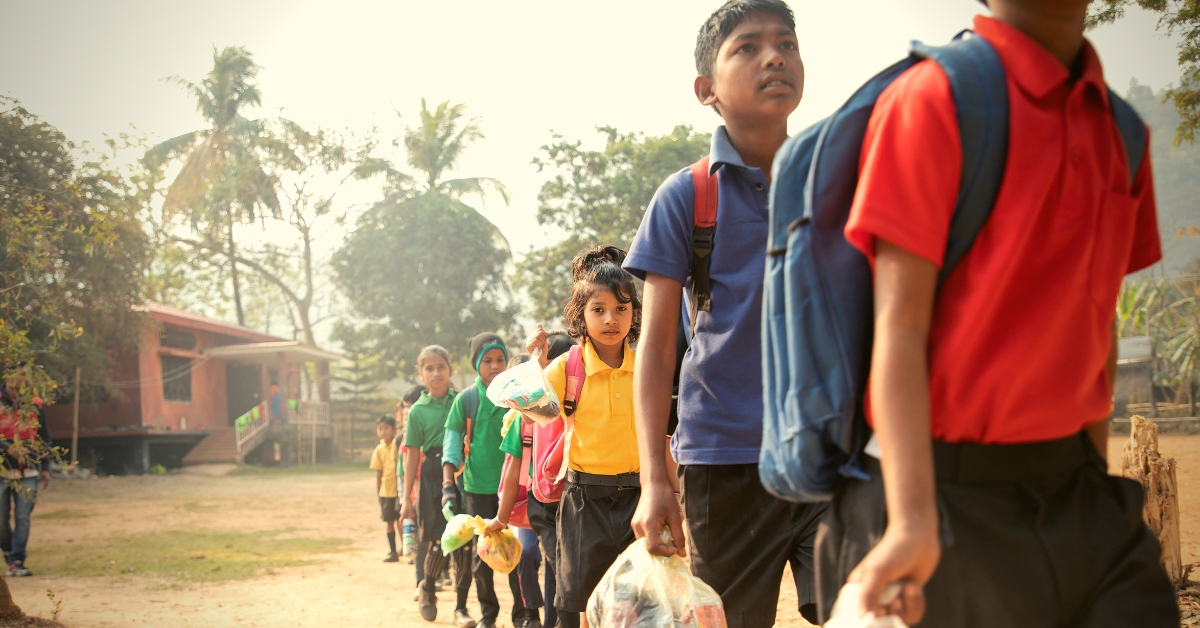 "We wanted to start a free school for all, but stumbled upon this idea after we realised a larger social and ecological problem brewing in this area. I still remember how our classrooms would be filled with toxic fumes every time someone in the nearby areas would burn plastics. Here it was a norm to burn waste plastic to keep warm. We wanted to change that and so started to encourage our students to bring their plastic waste as school fees," said Parmita Sarma, who, along with Mazin Mukhtar, founded the school in June 2016.
The story behind Akshar school
Back in 2013, Mazin had arrived in India from New York on a different school project. His work led him to meet Parmita, a Masters student in Social Work at the Tata Institute of Social Sciences (TISS), who coincidentally was also planning to work in the education sector.
Originally from Assam, Parmita guided Mazin through the social landscape of the region, the challenges, and the statistics on paper and on-ground, ultimately leading up to the idea of starting Akshar, a school that can bridge the gap between conventional academics and vocational training.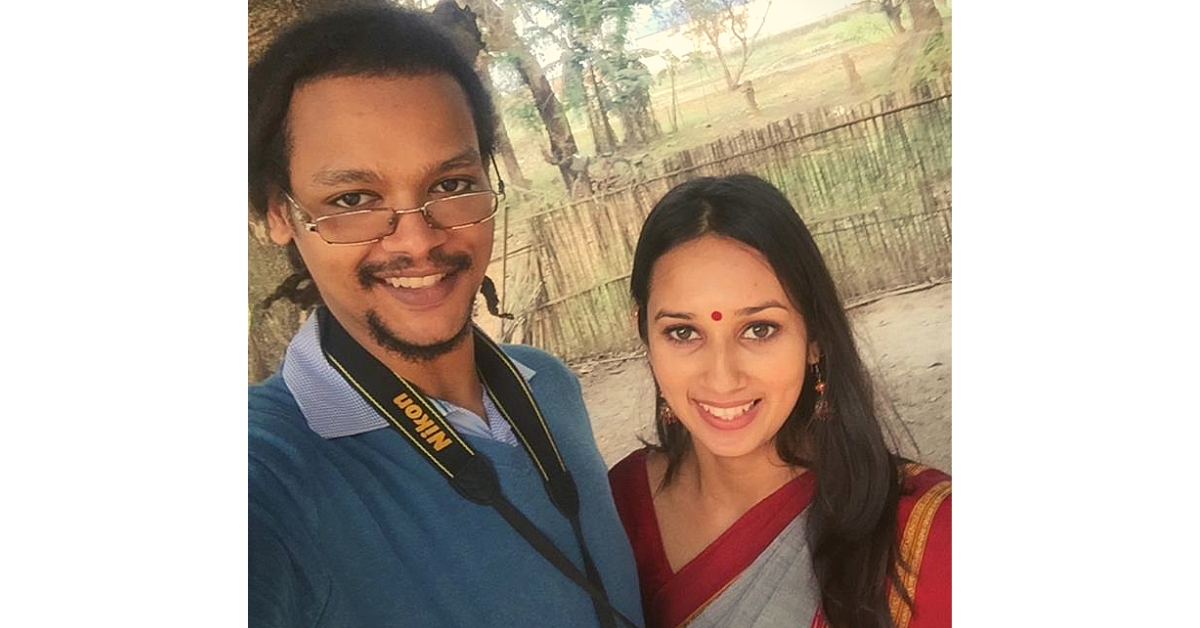 "We realised that education had to be socially, economically and environmentally relevant for these children. One of the first challenges was to convince the local villagers to send their kids to school, as most of them would work as labourers in the nearby stone quarries. So among other things, we had to design a curriculum that would fit their needs and build a creative pipeline of employment, post-education," said Mazin.
The next step was to provide an alternative.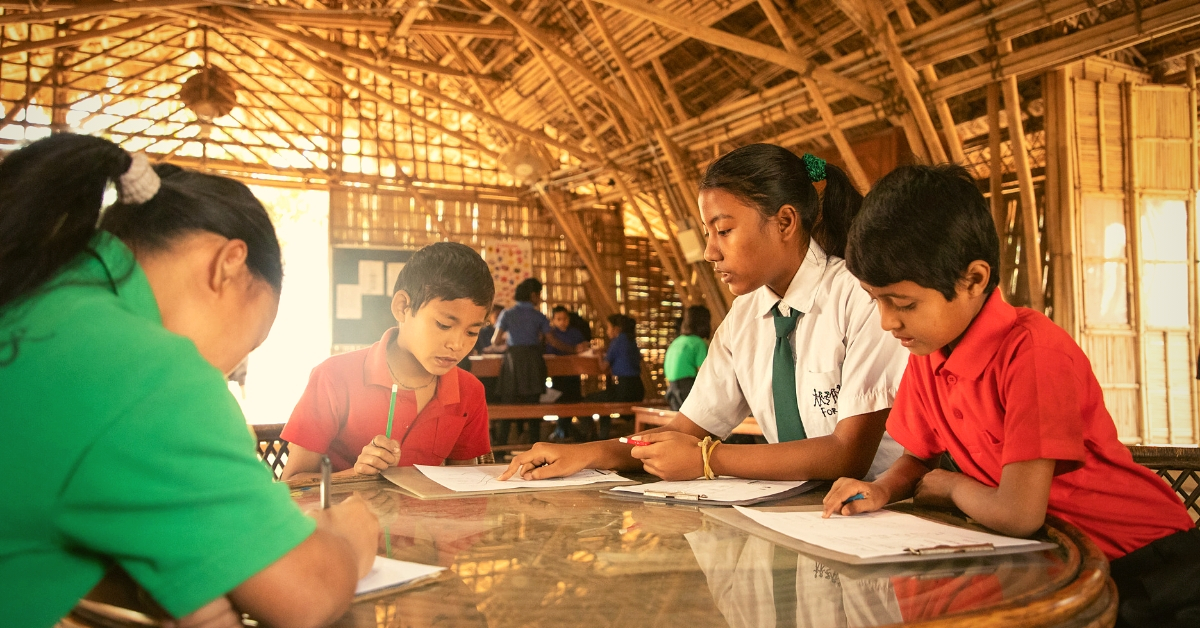 At the stone quarries, these students would get Rs 150-200 per day. We could never match that monetarily, so instead, we proposed a mentorship peer-to-peer learning model, whereby older kids would tutor the younger ones, and in return get paid in toy currency notes that can be used to buy snacks, clothes, toys, shoes, etc., added Parmita.
"The toy currency can be used in a nearby shop to buy small things like snacks, toys, chocolates, etc. Also, students can come to us with their collection to help them buy things online. We simply exchange it for real currency and buy them things from Amazon that can be bought within that amount," she said.
Plus, the school, through their students, educated the community about the health hazards they were exposing themselves to, with the regular practice of burning plastic.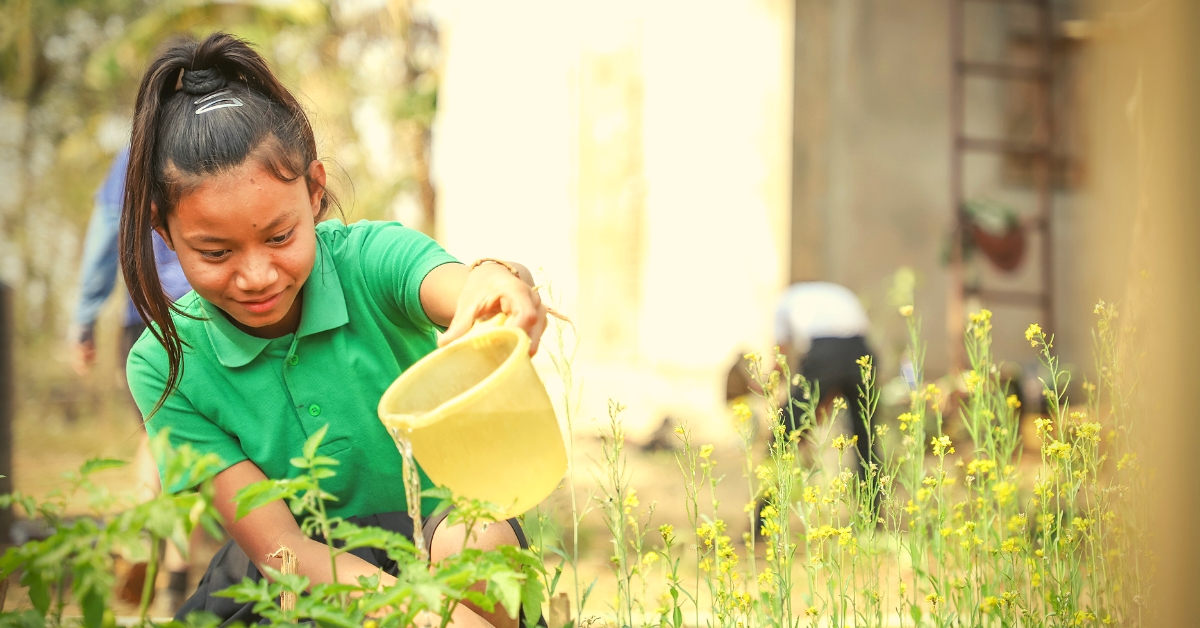 "During the winters, most families here create bonfires out of plastic waste and huddle in front of it to beat the cold. We were shocked when we saw this and decided to start educating the community about the hazards they are exposing their children to," Partima says.
To strengthen the message, the founders also designed Akshar's curriculum in a way that would make the children aware of the issues.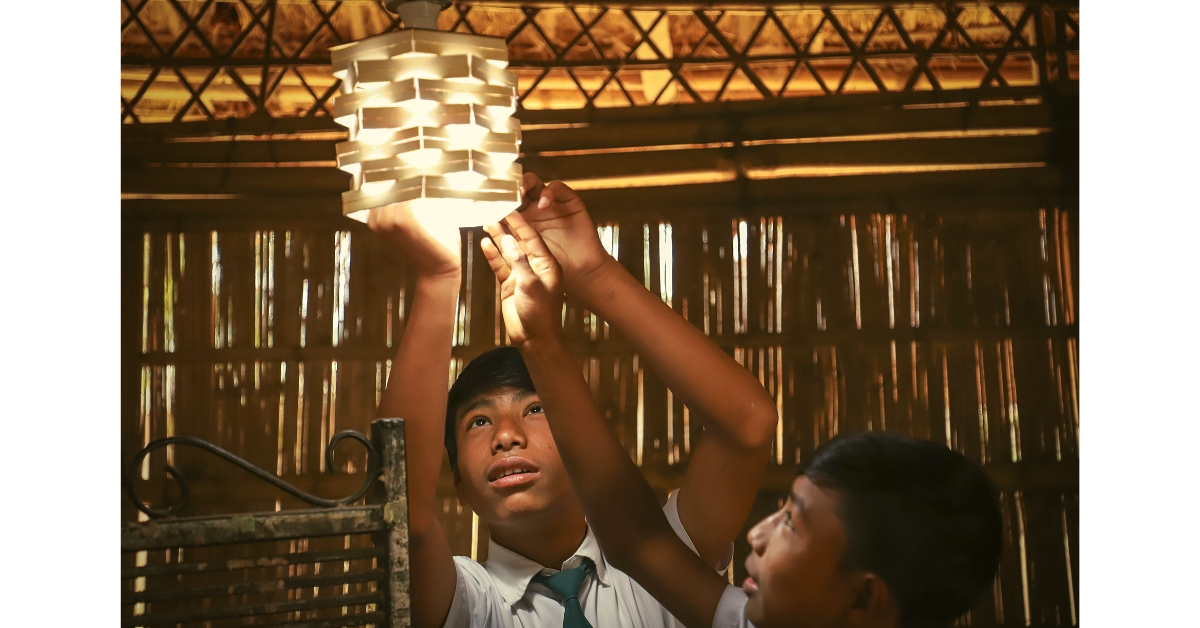 The next step was to collect all the waste and teach the villagers to recycle so that they could eventually become agents of change in their own social circles.
"And, we are already receiving a good response, as many families participating in the recycling drive have agreed to put up signs in front of their homes and shops to spread awareness," she said. The procedure, Parmita added, was being carried forward by the senior students, with the help of the student-teacher model.
These students with the help of teachers then create various construction materials with the plastic waste that can help in creating better infrastructure on campus.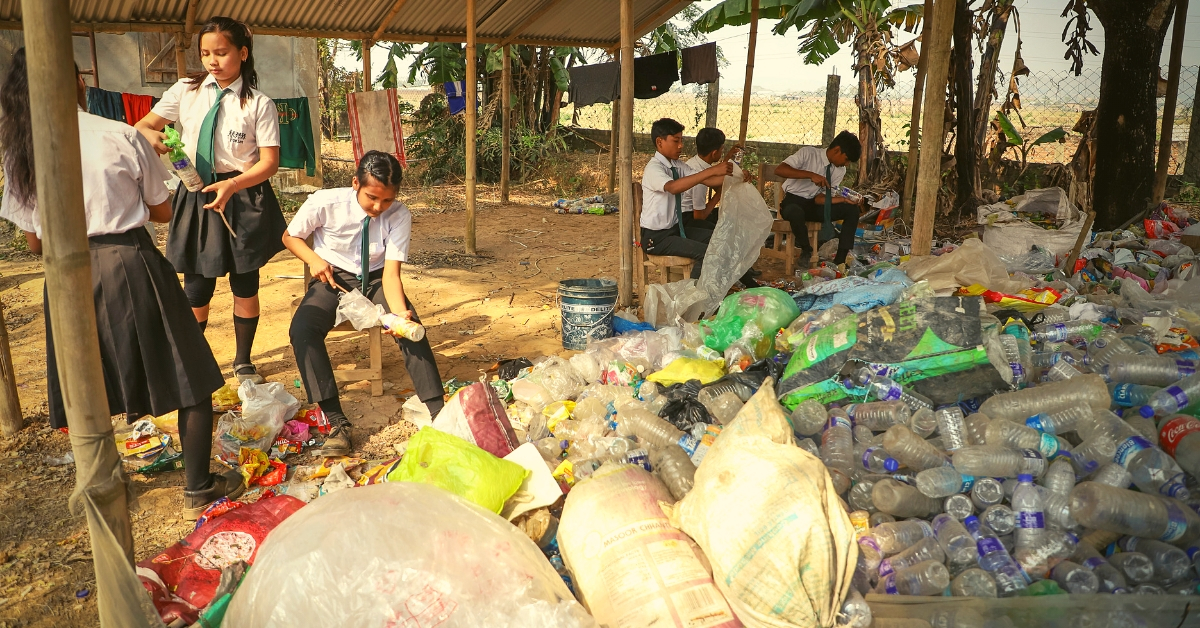 A school that had started with only 20 kids, now has over 100 kids between the ages of 4 to 15 years studying to change the future of the community. Each child brings in at least 25 items of plastic waste per week, as their contribution to their community and the environment.
Alternative yet relevant education
When Parmita and Mazin began Akshar, the aim was to create a curriculum that would fit the students' aspirations, enabling them and their families to build a better tomorrow.
So, unlike traditional schools, Akshar does not have age-specific standards or grades; instead, it's based entirely on the knowledge level of students.
We are not a typical school, and that's apparent from the moment you enter. Here, you will find students attending classes sitting in open spaces under bamboo roofs. The idea behind this is to break open the conventional ideas of education. And so, instead of age-specific grades or class, we have levels, where students of various age groups study the same thing all at the same time, says Parmita.
The levels are decided based on the knowledge of the students, tested at the time of admission. The student will then have to perform well to climb up the levels. This is to ensure that the quality of education is continually improving, adds Parmita.
But, like in most cases, these ideas too were conceived out of a problem.
"One of the biggest problems with the sector is the relevance of education. These kids needed the right blend of theory and practical knowledge that could enable them enough skills for various job opportunities," added Mazin.
Owing to this, the school curriculum now has an array of vocational courses like singing, dancing, solar paneling, embroidery, cosmetology, carpentry, gardening, organic farming, electronics, recycling, etc. The curriculum is thus designed as per industry needs and student's preferences.
According to Mazin, they have recently spotted a rising trend for landscaping in the area, and plan to start a full-fledged course on sustainable landscaping to help senior children find employment after graduating.
A couple now who were married in 2018, Mazin and Parmita aspire to take Akshar across the nation and build 100 such schools in the next five years.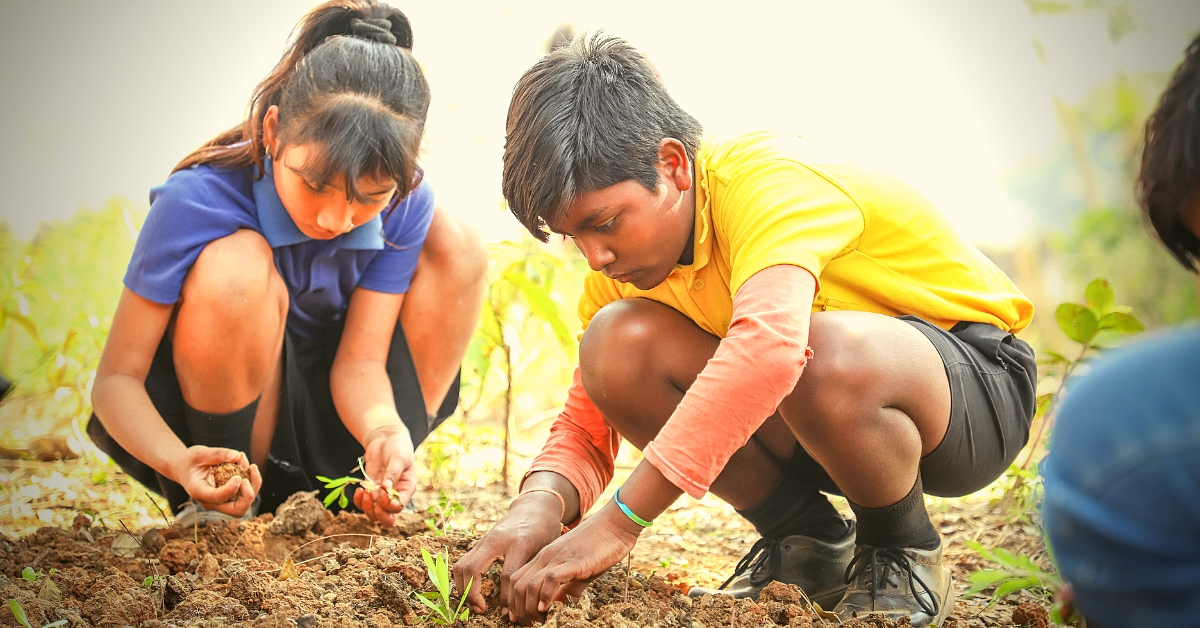 We hope their vision travels far and wide, bringing a much-needed wave of change. If you want to know more about Akshar School then you can check out their website here.
(Edited by Saiqua Sultan)
We bring stories straight from the heart of India, to inspire millions and create a wave of impact. Our positive movement is growing bigger everyday, and we would love for you to join it.
Please contribute whatever you can, every little penny helps our team in bringing you more stories that support dreams and spread hope.