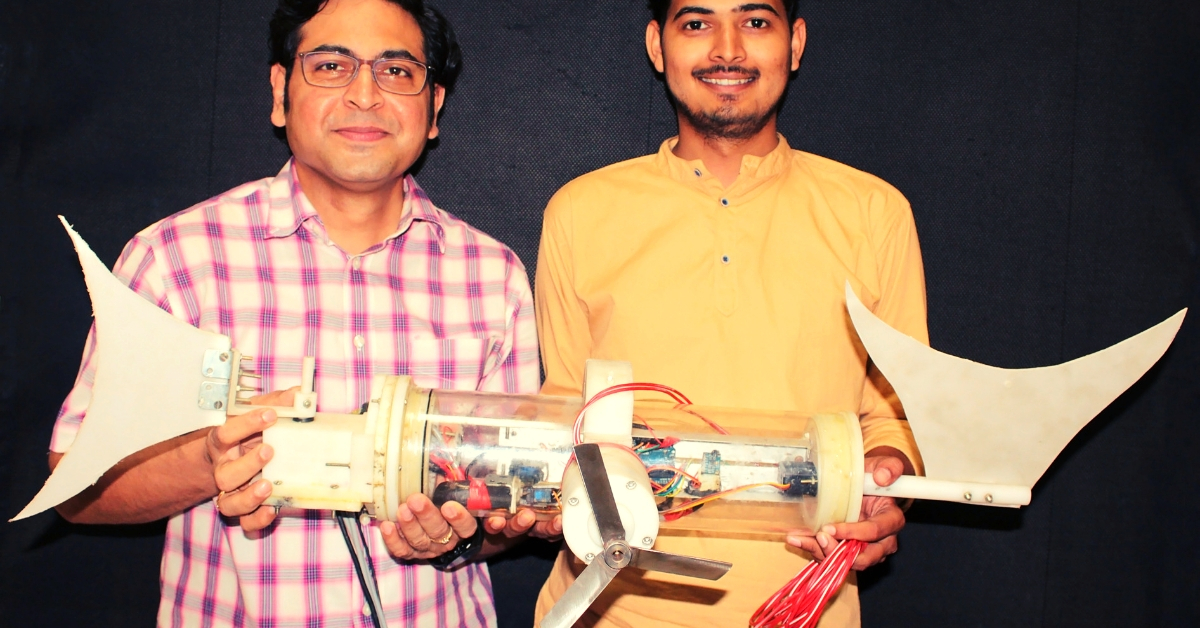 "When safai karamcharis actually showed us how manual scavengers carve the hardened sludge in the septic tank and hammer it with their hands, we realised how difficult the environment is for them. That's why this matters."
Though the Law prohibits manual scavenging, the practice continues unabated. For the most part, those working as manual scavengers remain undocumented, underpaid and exploited. This is a stigmatised occupation that operates from the underbelly of social negligence. Workers often receive no precautionary or safety equipment, resulting in serious health hazards and risk to life that far outweighs the meagre wages they get.
Earlier this week, two contractual workers in Gurugram died upon inhaling toxic fumes while cleaning a septic tank. In this poisonous environment, what one witnesses is semi-solid and semi-fluid human fecal material that makes up about two-thirds of the tank. Diving further, the fecal sludge actually starts solidifying into a clay-like substance and towards the bottom it gets rock-hard. While vacuum pumps can suck out the liquid and semisolid material like they do for sewer lines, what they can't do is break down the hard sludge.
That's where manual scavengers come into the picture. In most cases, the entire cleaning is done by them because it's cheap.
Vacuum pumps are costlier than human alternatives.
"When safai karamcharis (sweepers/cleaners) actually showed us how manual scavengers carve the sludge and hammer it with their hands, we realised how difficult the environment is for them," says Divanshu Kumar, a final year Mechanical Engineering student and part of IIT-Madras team led by Dr Prabhu Rajagopal, that is developing SEPoy – a Septic Tank Cleaning Robot.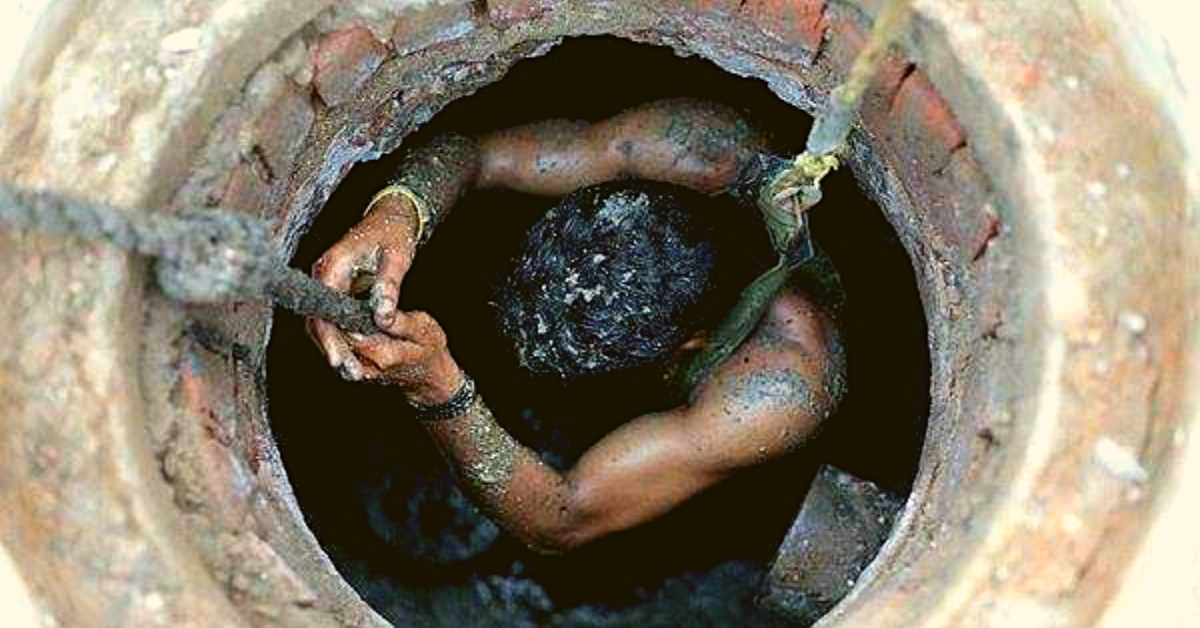 Speaking to The Better India (TBI), Kumar argues that this robot has the potential to eradicate manual scavenging altogether. In close consultation with the Safai Karamchari Andolan (SKA), this team of researchers at IIT-Madras are on the cusp of delivering a product that could prevent safai karamcharis (cleaners) from engaging in the debilitating practice of manual scavenging.
"My work includes understanding how the robot goes inside the septic tank and how the cutting mechanism will work out. We are developing a mechanism by which the cutter can enter through small openings and subsequently perform homogenization of the tank contents. Once the hardened sludge is broken down, it can eventually be sucked off using vacuum pumps," explains Kumar.
The only limitation now is that the robot cannot move in multiple places across the tank.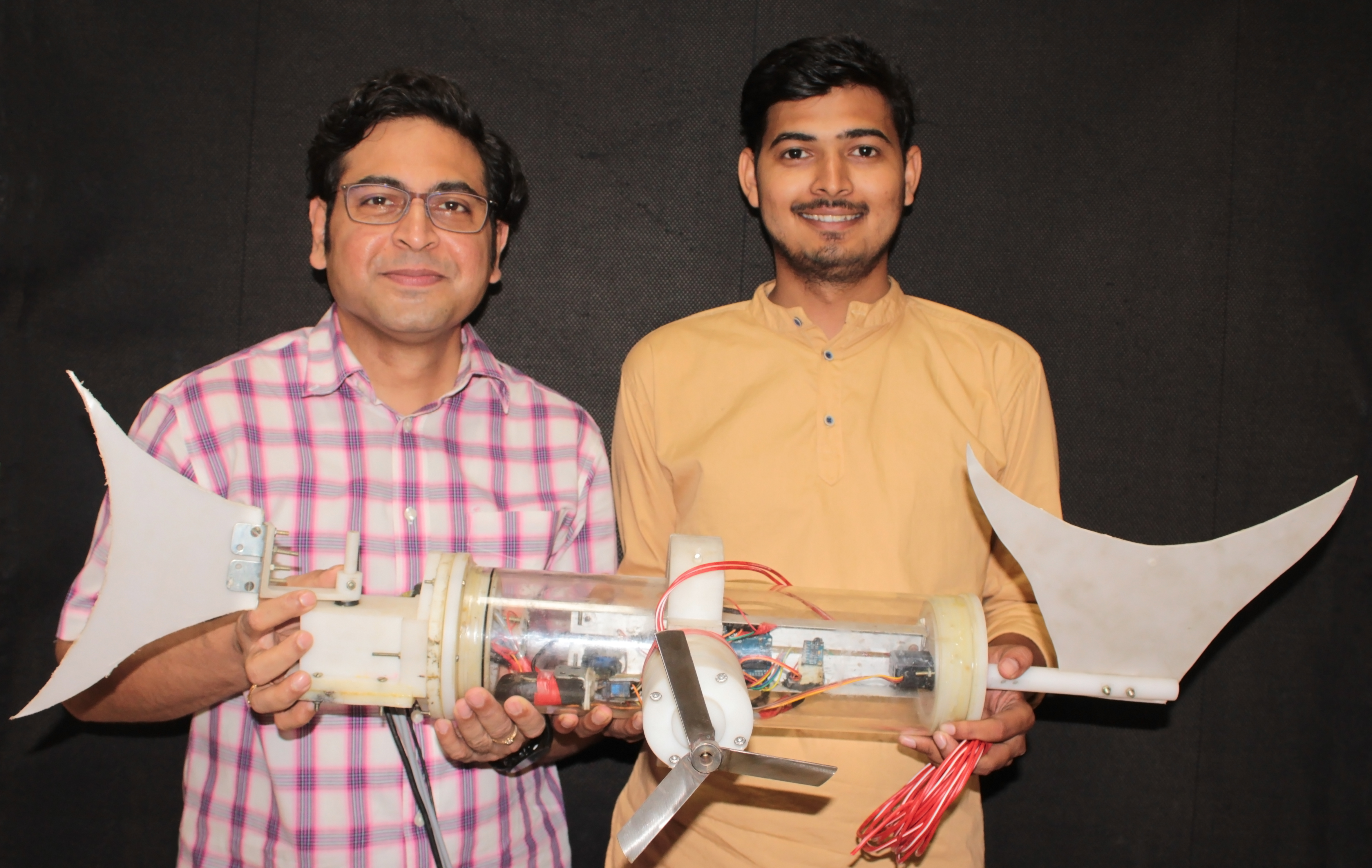 Naturally, the next step is the development of the robot's propulsion capabilities. Speaking to various media publications, Professor Rajagopal, an Associate of the Centre for Nondestructive Evaluation at IIT Madras, speaks of the serious challenges involved in propelling this robot. He has been involved with this project for four years.
"If you use a rotary propeller, like in an aircraft, the blades will get congested within this fluid. Hence, we opted for bio-inspired fins," Professor Prabhu told The Hindu.
Essentially, the robot comprises bio-inspired propulsion whose motion is set to mimic the fin movements of a fish inside water. Prof. Rajagopal is also developing multi-fin standalone propellers in related research that can aid this work.
The initial developments on the SEPoy robot were done by ex-IIT Madras students Kranthi Chaitanya and Tanmay Mothe during their Masters project in collaboration with Prof. Rajagopal. Their work was based on the fundamental understanding of fin-based propulsion developed by Masters students R. Santhosh and D. Srikanth also working in the group.
"Our first task is to break down the sludge and homogenize it. Once we achieve that part following rigorous in-lab tests, the second part of the work will cater to inspection inside the tank as well, where we will use all the propulsion technology. Even though the technology could work, the structure needs to be much more robust because it cannot work in the present form. The septic tank environment is much nastier than sewage pipe, which is essentially dirty water with other material. Sludge in the septic tank is much more solid and viscous," says Kumar, speaking to TBI.
This is why more work is required on the bio-propulsion. The engineering challenges are very real. For example, the IITM team has understood that it is not ideal to have electronic devices or wires protruding into the septic tank environment, in order to avoid the risk of explosion because of inflammable gases present.
"After rigorous in-lab testing, we are on the cusp of field testing. If all goes according to plan, this product could be ready for the market in about three to six months, probably costing somewhere between the range of Rs 10-30 lakh. However, for the moment it does seem too soon to comment on the price," says Kumar.
"One of the biggest challenges that has stymied the development of this technology is the very limited data on human faeces sludge. It is a very complex material, and there can be a large variation in viscosity, shear strain response etc for such media. The route we have chosen is to do a lab study on materials that could simulate sludge behaviour. We are testing it in an environment that simulates conditions in a septic tank but instead of human faeces, we will use some other synthetic material," informs Kumar.
The prototype is almost already.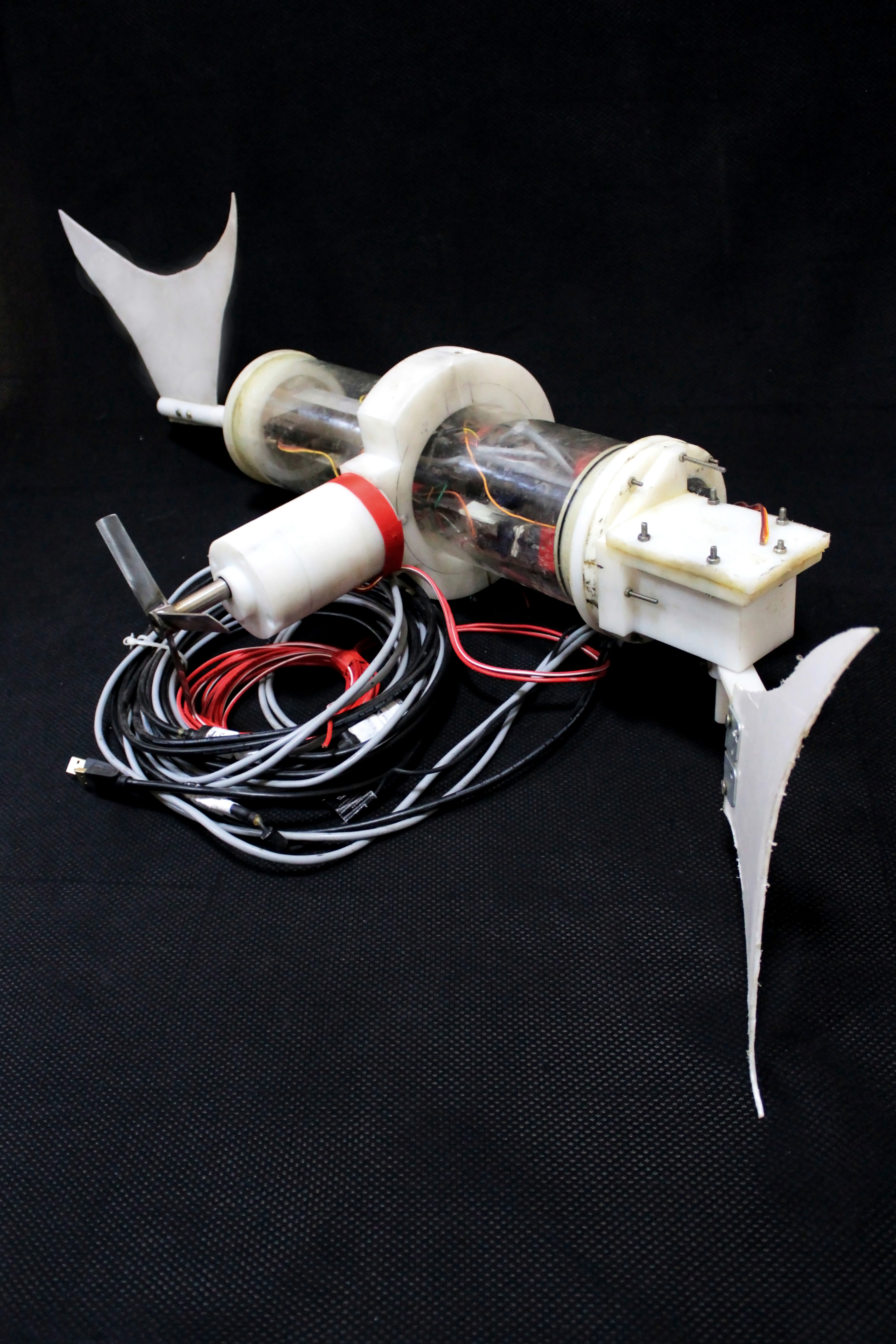 "If we directly deploy the prototype in a real septic tank, there are high chances of failure. The stage we are in right now is to simulate a septic tank as much as possible in the laboratory, and to do that is a challenge," he adds.
Unless you truly understand the material you have to cut, it's hard to develop strength, shear endurance, and other facets of the robot. That is why this team at IIT-Madras has extensively consulted with members of the SKA.
"Since we can't do any direct testing in the lab, whatever inputs we are getting about the environment, come from the SKA. They were the first ones to tell us that the sludge is very hard in the tank. Unfortunately, in-depth understanding of the septic tank and sludge behaviour is very limited in the scientific sphere," says another researcher.
Also Read: How This Delhi DC's Initiative Is Gifting a New Life To Manual Scavengers!
Another challenge is the variation in the size of the septic tanks. There is no set standard. Thus, these engineers really have to come up with a dynamic design that could address at least a major part of the septic tanks being developed in the country. This is the knowledge researchers also received from the SKA.
"Our effort is to ensure that these safai karamcharis can operate these machines and not enter septic tanks. Another fundamental aspect that I'm working on to reduce the complexity of using this machine as much as possible," says Kumar.
If we want to save lives, these robots could one day be the way forward.
'While the cleaning and maintenance of septic tanks and sewer lines is a serious social problem, a mechanisation of this process also offers serious engineering and technological challenges. We have taken one route to this through innovations in the type of propulsion and homogenisation, which we hope together with modular design will lead to a simple and cost-effective solution. Our work has reached the prototype stage and we are set to perform laboratory trials. The road from the laboratory to field deployment is long and tough, often dubbed 'the valley of death' – but we hope to cross this chasm and take this to the field in the coming year, thanks to the efforts by dedicated students such as Divanshu and others'," says Professor Rajagopal, speaking to TBI.
(Edited by Saiqua Sultan)
Like this story? Or have something to share? Write to us: contact@thebetterindia.com, or connect with us on Facebook and Twitter.
We bring stories straight from the heart of India, to inspire millions and create a wave of impact. Our positive movement is growing bigger everyday, and we would love for you to join it.
Please contribute whatever you can, every little penny helps our team in bringing you more stories that support dreams and spread hope.