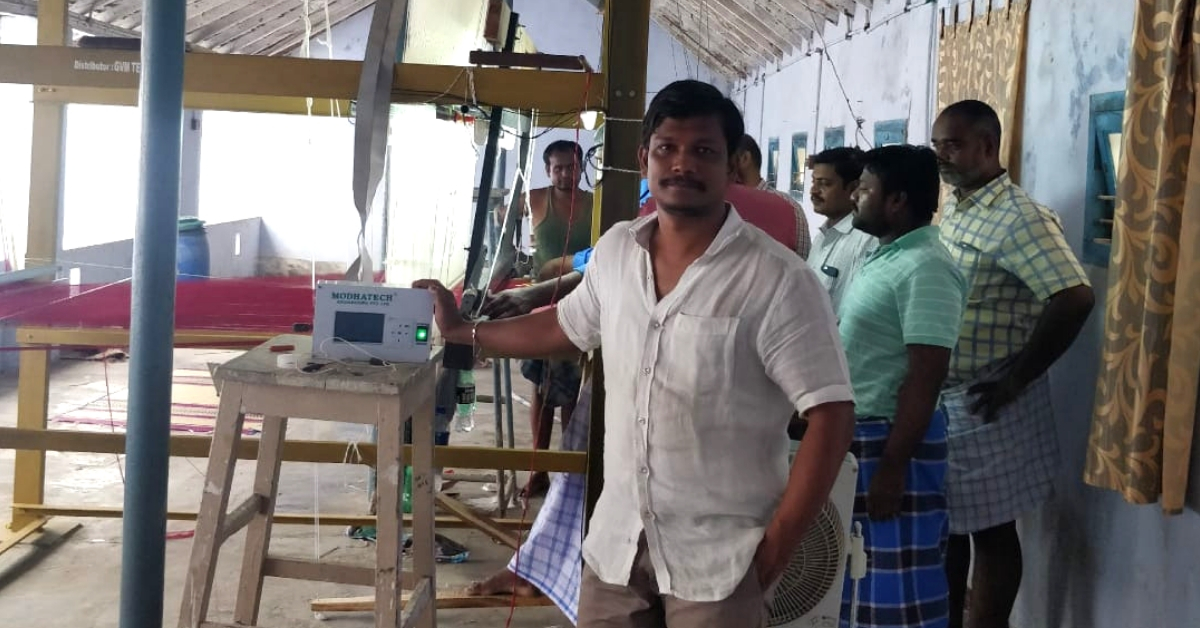 Leaving behind his dreams and ambitions, Sivakumar Modha decided to trudge down the revolutionary path that would bring respite to scores of weavers across the country.
---
This article is part of a series on innovations in support of the ATL Tinkering Innovation Marathon – organised by Atal Innovation Mission, NITI Aayog and The Better India. Read more about the marathon
here
.
---
Every beautiful motif or pattern that you come across in a silk saree is the result of thousands of punch cards that are laced together to work in tangent with a loom.
Known as the Jacquard Machine, this mechanism was invented sometime during the start of the nineteenth century with the goal to help weavers save time and bring some respite to the backbreaking hard work that went behind every handwoven work.
While the rest of the world has far progressed from this aged way of manufacturing textiles, many weaving communities in India continue to use the punch card-based Jacquard Machine to design silk sarees, where every single card is manually created and controlled by the weavers.
While electric components have made way into this apparatus, the dependence on the punch-card system continues to prevail.
Not only is the process quite time consuming—taking easily between 15 days to a month for every single design, what makes the painstaking efforts of the weavers quite short-lived is the life of these cards that last only up to two-three years.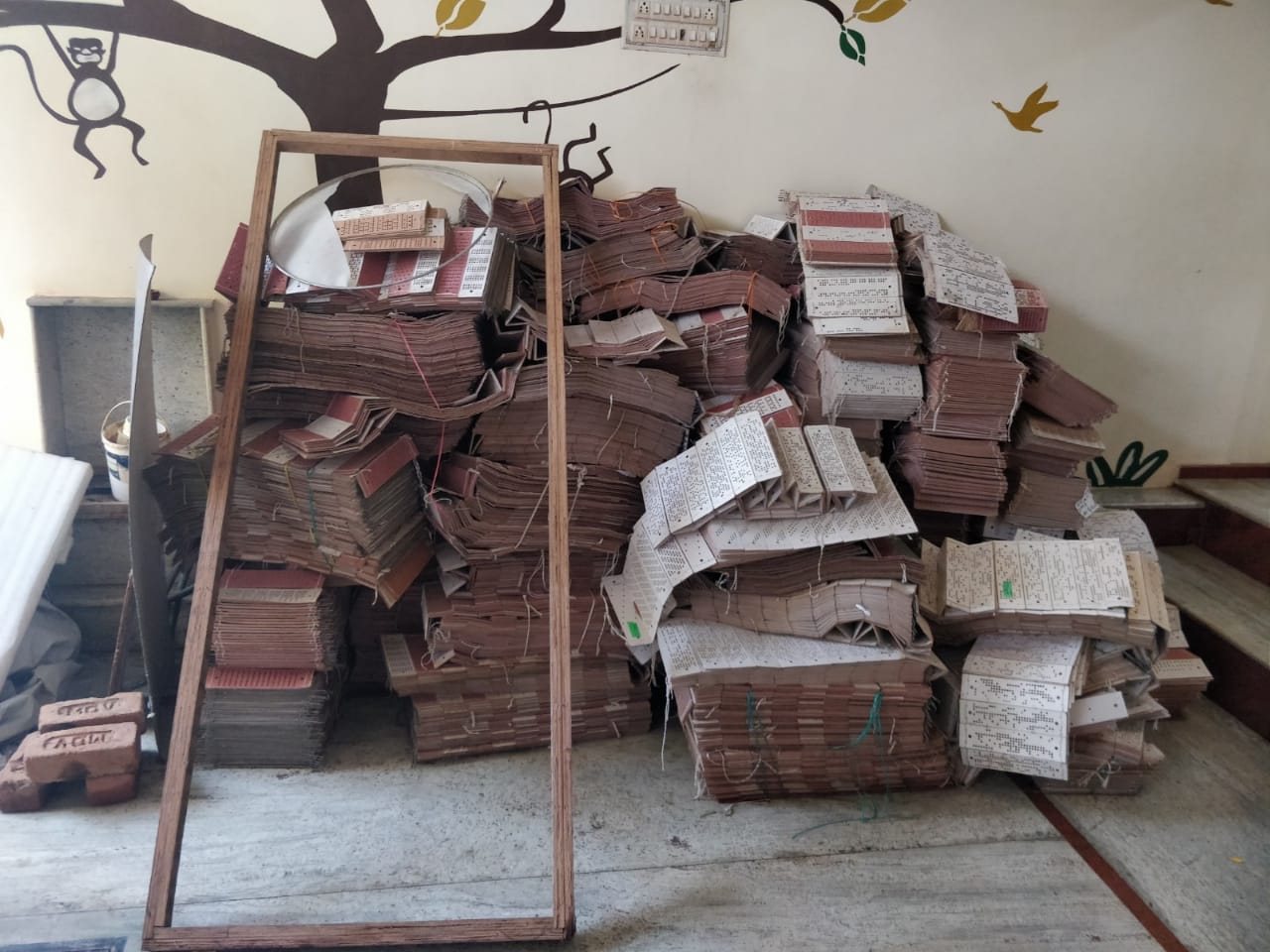 All the efforts and hardships that the weavers face greatly affected Sivakumar Modha, a native of Hindupur town in Anantapur district, Andhra Pradesh. After completing his Bachelor's degree in 2000, the young man was preparing for MCA entrance, when an impromptu visit to the weaving village of Modha near his hometown would forever change the course of his life.
"I was visiting a friend of mine, when I first saw a loom. Until then, I never had the opportunity to observe one this close and my curiosity sparked. I understood how the punch cards played a central role in the generation of designs. For instance, the more intricate a pattern got, the more number of punch cards it would require to create it. Which meant, a weaver would have to spend even more time on the same work," says Sivakumar, in conversation to The Better India (TBI).
And it wasn't even a profitable balance of efforts with returns. Costing about Rs 4 for every card, the entire cost of simplest of designs would easily amount up to Rs 20,000 ( a card set for a saree), while barely surviving for three years.
"Even more heartbreaking was the fact that about 20 per cent of the weaving communities across the country were still working on such kind of looms. While production might be meeting the demand, it came at the cost of the weavers, and seeing their struggle made me want to do something that would alleviate their hardships," he recalls.
Leaving behind the dreams and ambitions that his family had for their son, Sivakumar decided to trudge down the revolutionary path.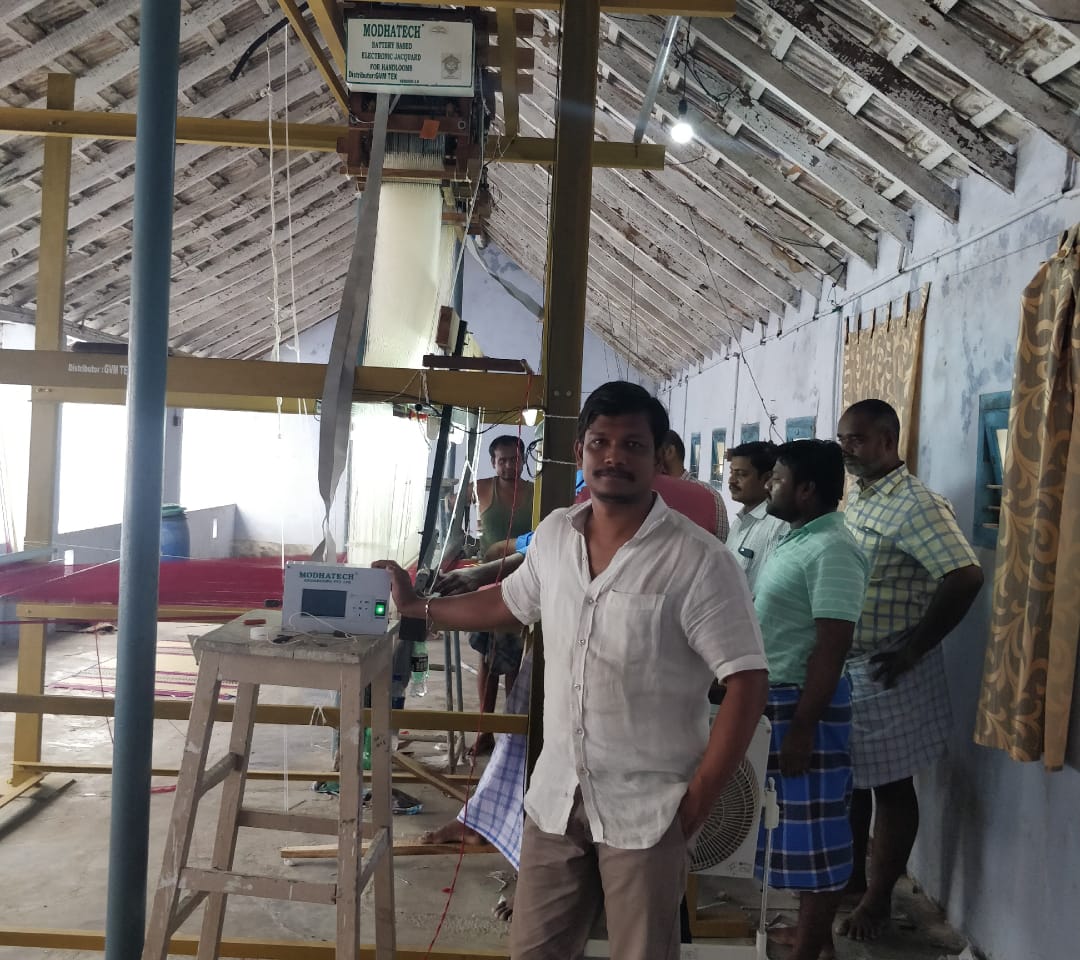 He wanted to figure out a way in which technology could be incorporated in the weaving process that would reduce the manual work while delivering the same result.
However, when Sivakumar discussed his plans with his family, they were opposed to the idea and tried dissuading him from flinging away a lucrative career path. In fact, his father was so riled up with his decision that he refused to talk to him. But Sivakumar had made up his mind, and nothing was going to stop him—not even family opposition.
He set out to research on various weaving communities that still worked with the punch-card mechanism to understand their struggles. During this time, he also observed how the electronic components of the Jacquard Machine would get damaged once every few months which was financially straining.
"So I'd to figure out a mechanism that would rule out this snag from happening over and over again," Sivakumar explains.
Sadly, his father passed away in 2004, which Sivakumar believes amounted from the tension and anxiety of his son's wayward choices. This affected him deeply and he left his hometown to move to Hyderabad in 2006.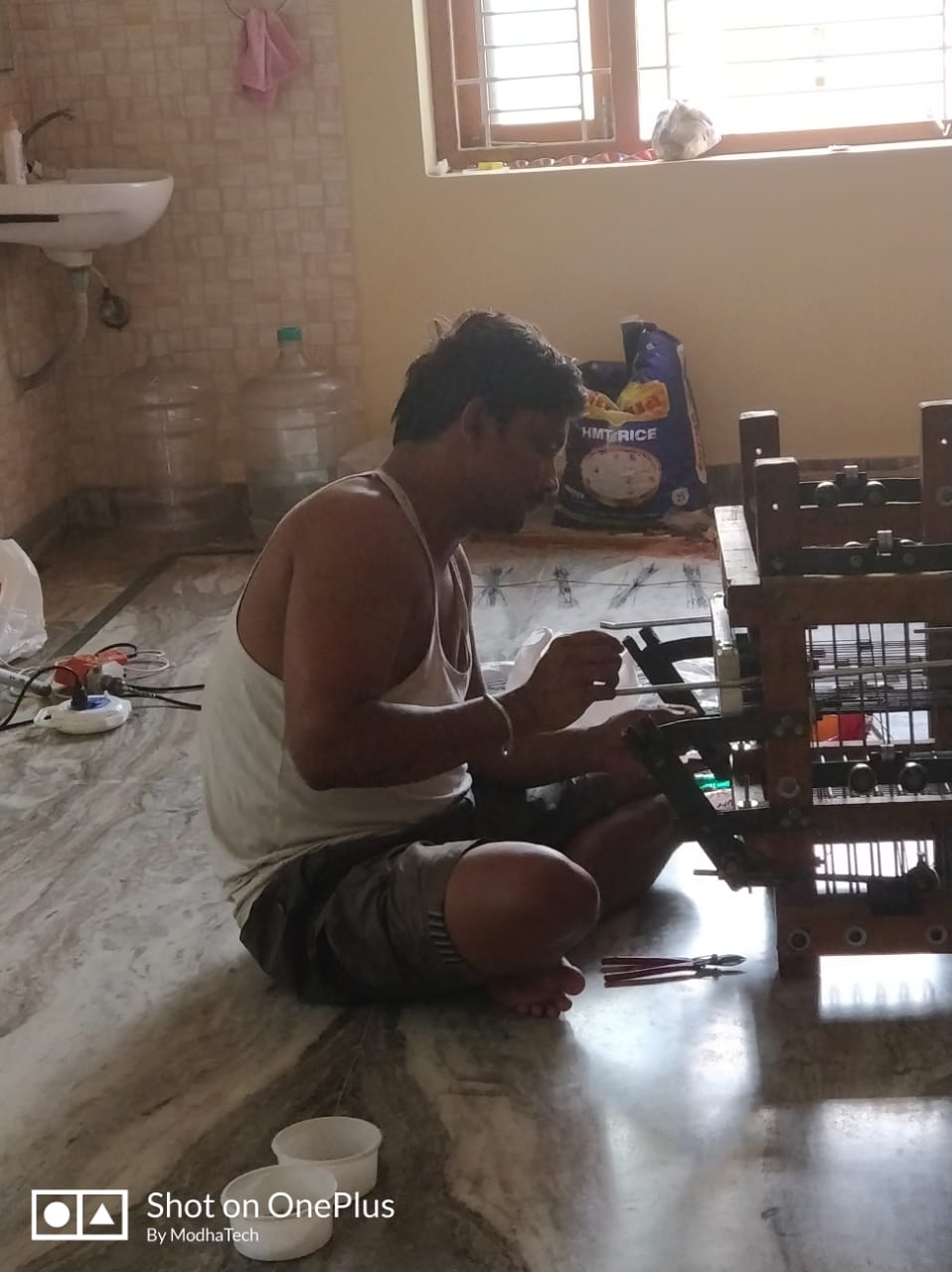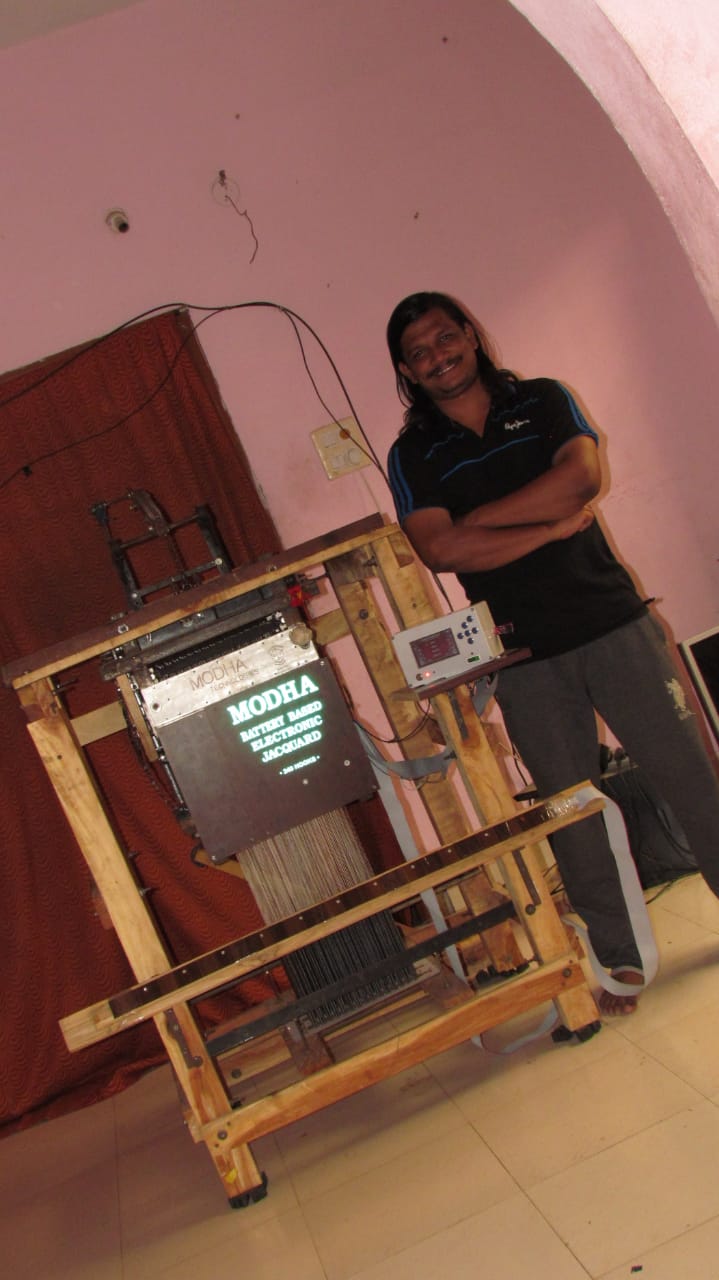 "A lot of my friends and acquaintances discouraged me, but I didn't give up. To this date, my family members have no idea about my whereabouts, but I still keep track of their well-being," he sadly adds.
Sivakumar spent the next 14 years researching and developing an electronic Jacquard Machine that would replace the conventional punch-card mechanism to an image-based system incorporated to the loom through a pen drive!
He christened the device Modha Device.
Even though it is still a prototype, two weaving communities—one based in Hyderabad and another one in a village in Tamil Nadu are using his invention.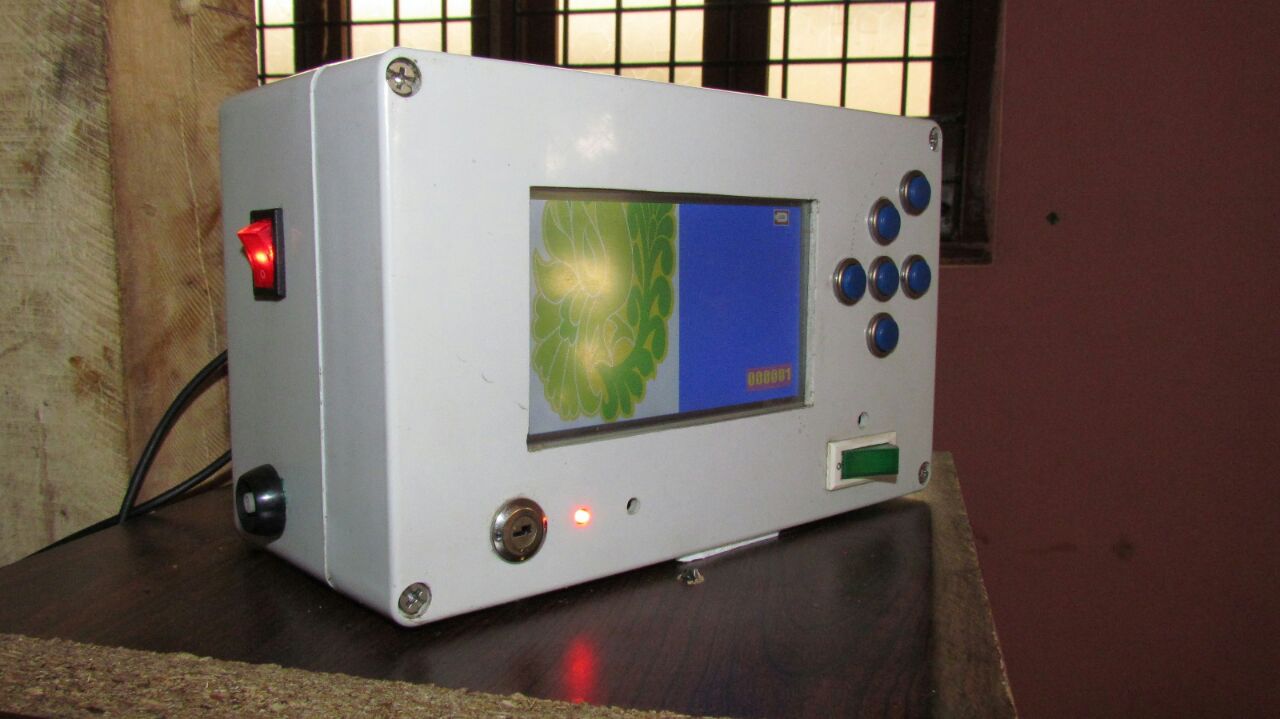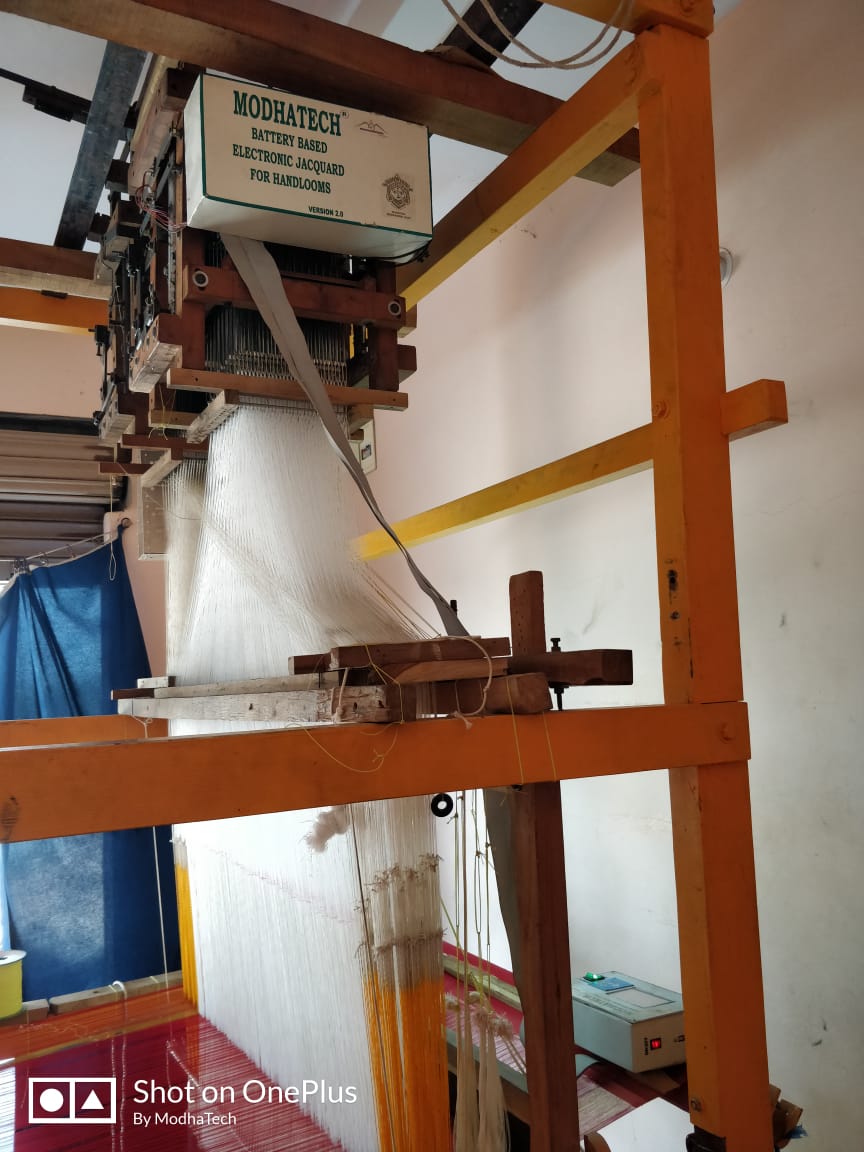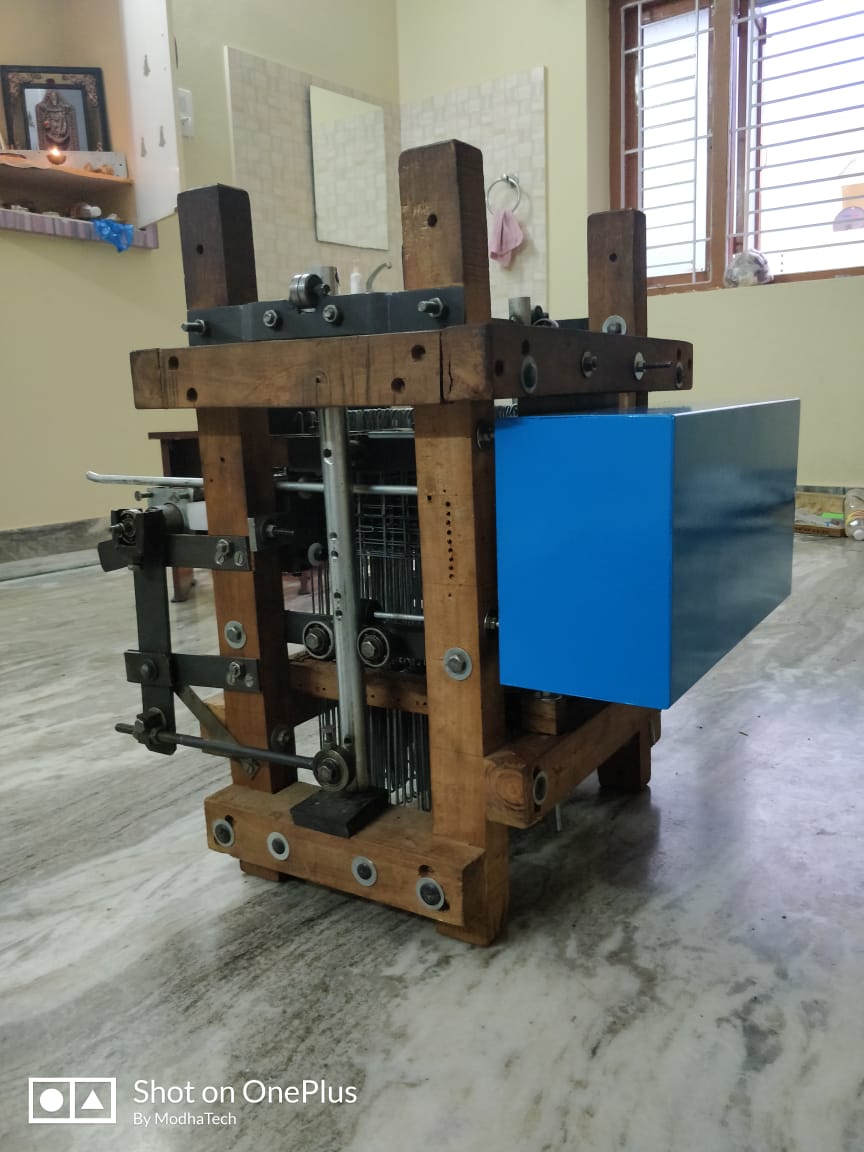 "Any design can be woven into a fabric using Modha Device, which is battery-operated. A pendrive with image files needs to be connected to the machine, which is already connected to the loom. Replacing the punch-card mechanism reduces roughly about 90 per cent of the time that a weaver would otherwise spend designing the cards," explains Sivakumar.
A family that refuses to speak to him or friends who refused to back him in his endeavours aren't the only sacrifices that Sivakumar has made in this pursuit. When he met the love of his life 12 years back, they decided to get married but not have any kids until his invention becomes available in the market.
"My wife has been my backbone all along and never gave up on me. It is her unwavering belief in me that has kept me going," he proudly adds.
One interesting aspect behind Sivakumar's years of work behind making Modha Device a reality is how he finally managed to eliminate the breaking down of electronic components caused by mechanical force diversion in the Jacquard Machine.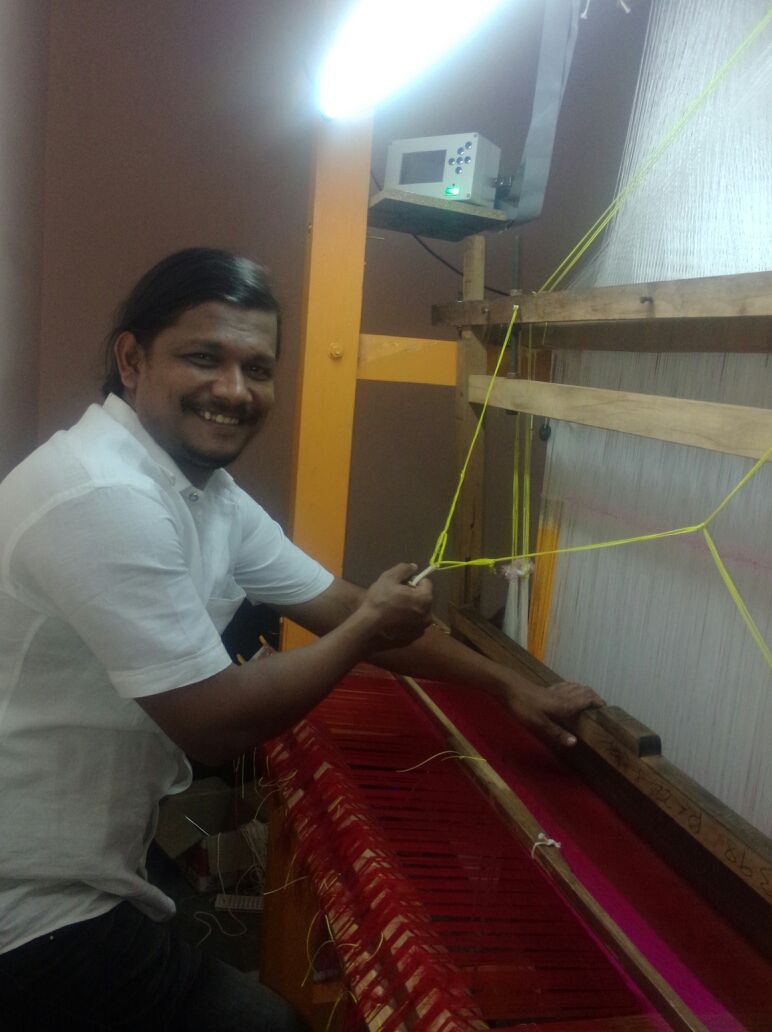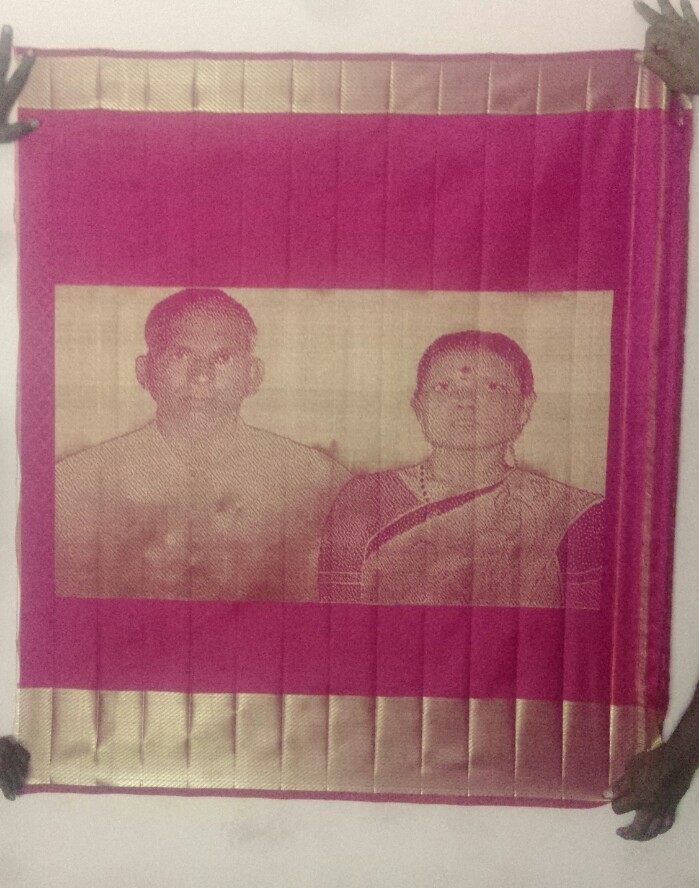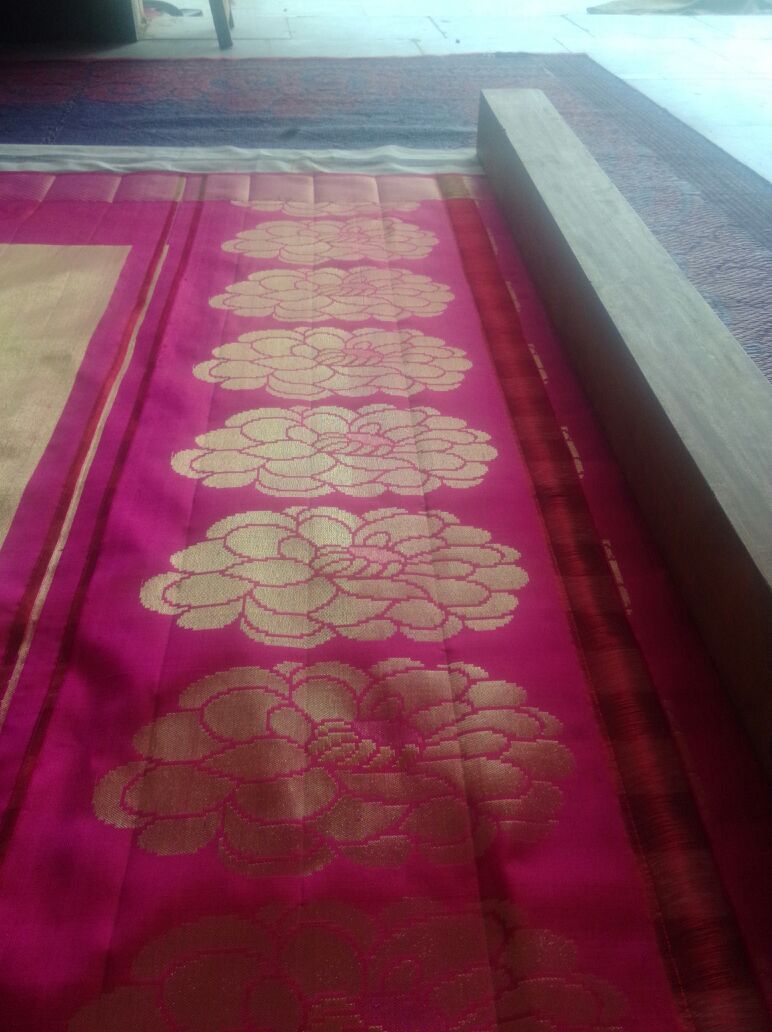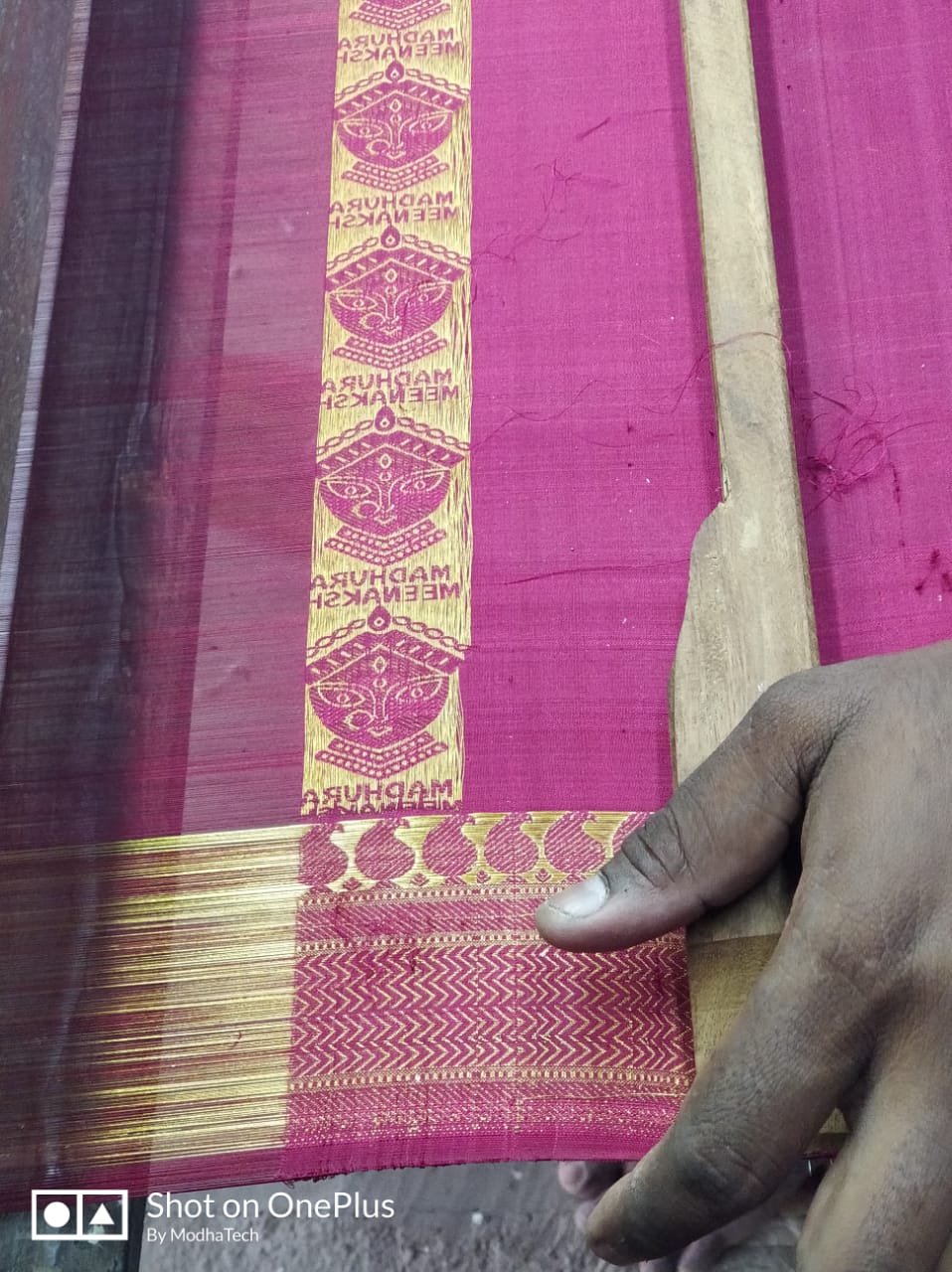 It easily takes over a month for a weaver to create a complicated design like the following while costing anywhere between Rs 80,000-95,000 for the final product. "But with Modha Device incorporated to a loom, the same design can easily be created within 5-10 minutes with zero time invested for design creation," says Sivakumar.
Furthermore, because punch cards are made of card board (made from trees), its elimination in Modha Device makes it an eco-friendly as well sustainable innovation.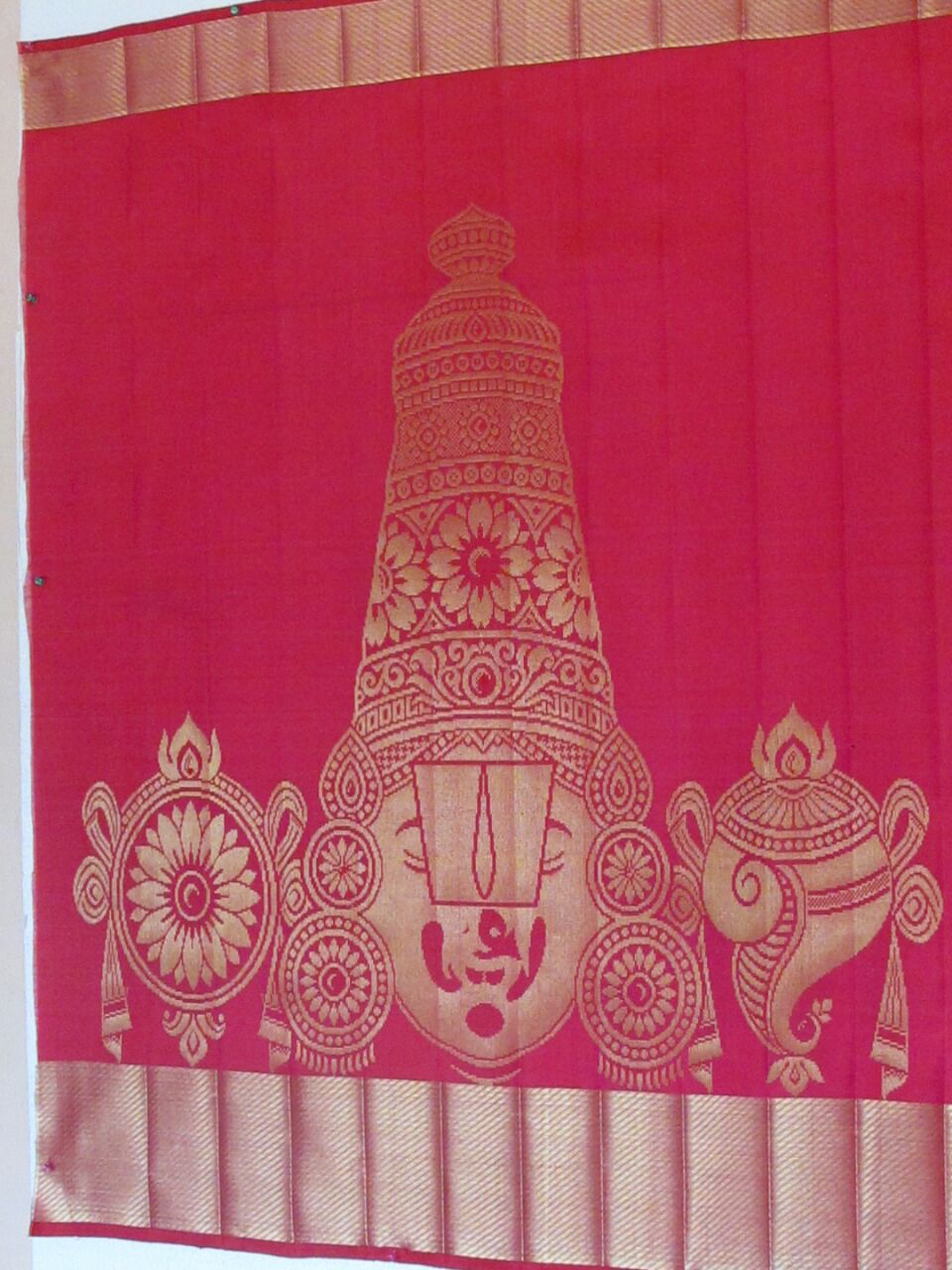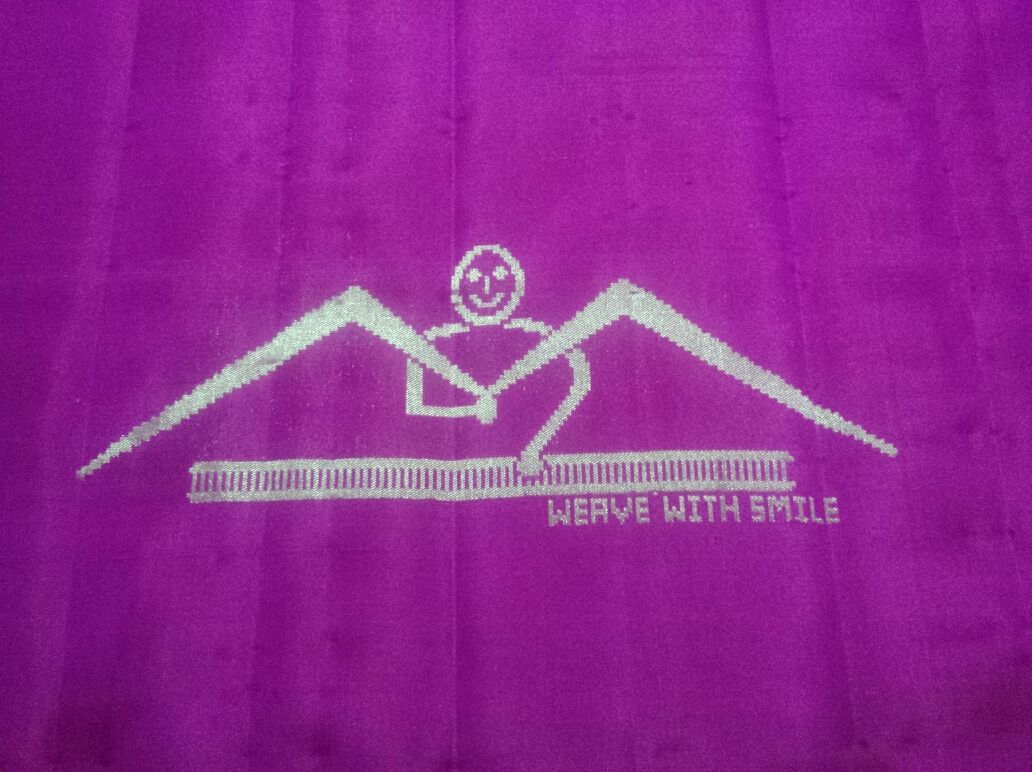 "It took me over a decade, but I did develop a solution that ruled out this anomaly and increased the longevity of the electronic component. I've applied for a patent for this technology," he adds.
Sivakumar shares with us that the financial demands of developing this device was met through angel donors from software industry, who wished to remain anonymous. Overall, he has spent about Rs 50 lakhs, including both his own funds and donor investments.
At present, he is hoping for investors, whose contribution would help him take Modha Device to the market. "My estimate is Rs 2 crores and I really hope someone comes on board to make this a reality. Lives of weavers will significantly improve, if my innovation reaches them all. In fact, I'm also in talks with both central and state government authorities, who have promised to offer 50 per cent subsidy to weavers once my machine goes commercial. They can't help me before that happens," shares Sivakumar.
Costing between Rs 40,000-42,000, Sivakumar hopes to sell the product at a price of Rs 50,000—only adding a small margin for his sustenance.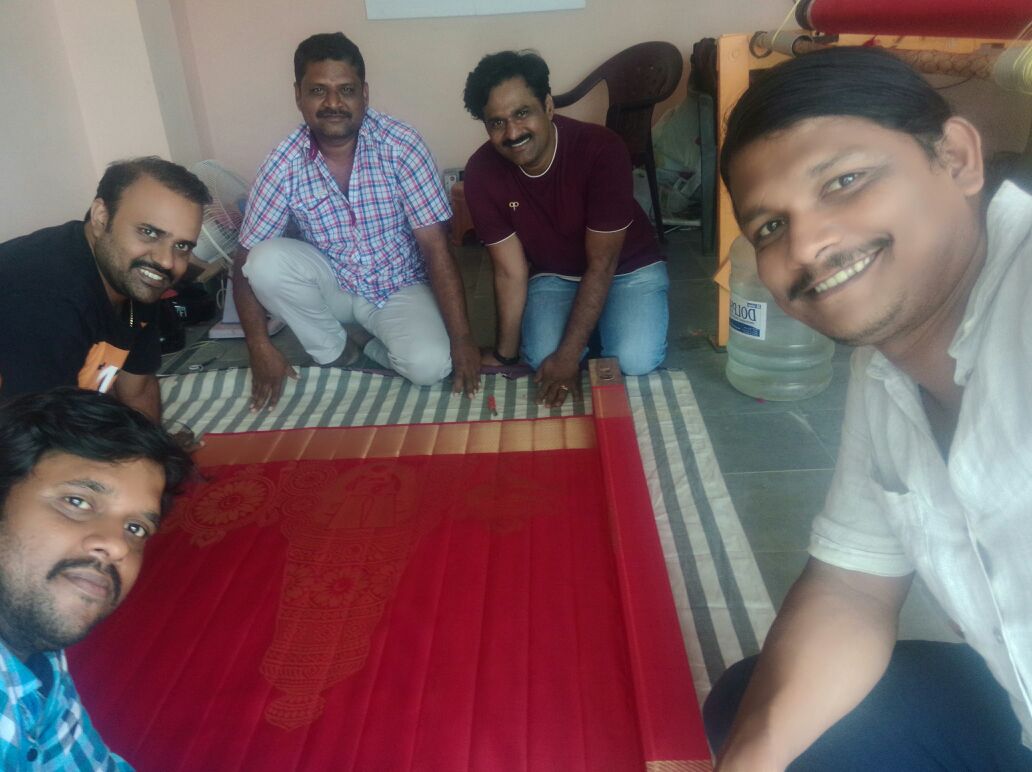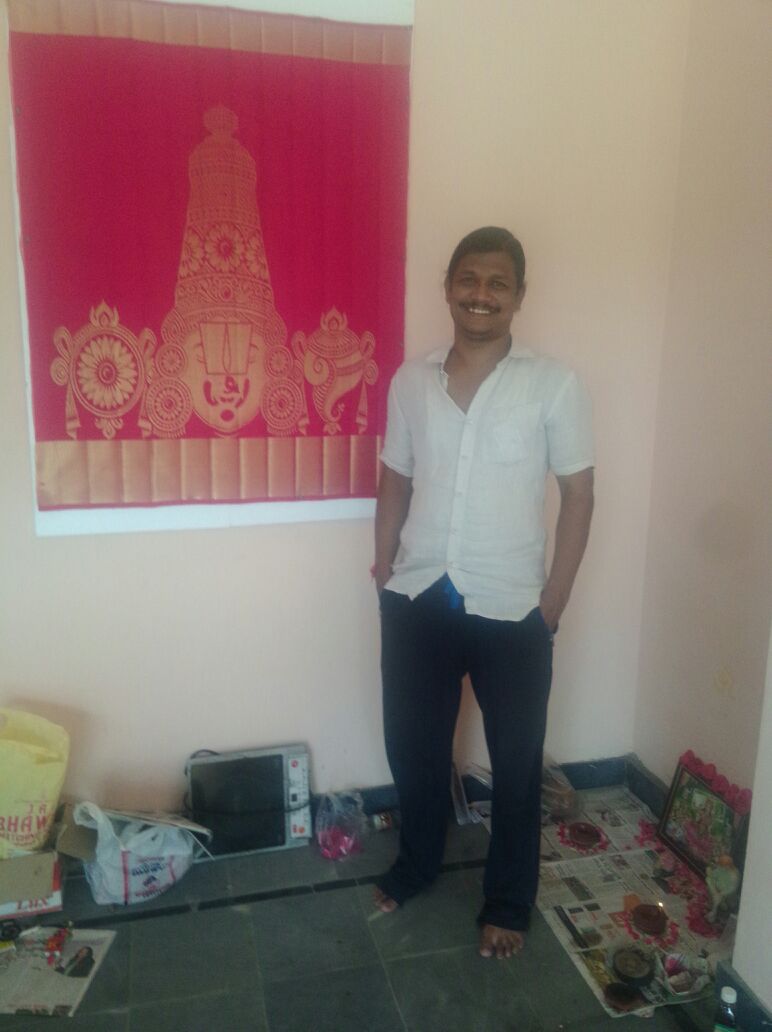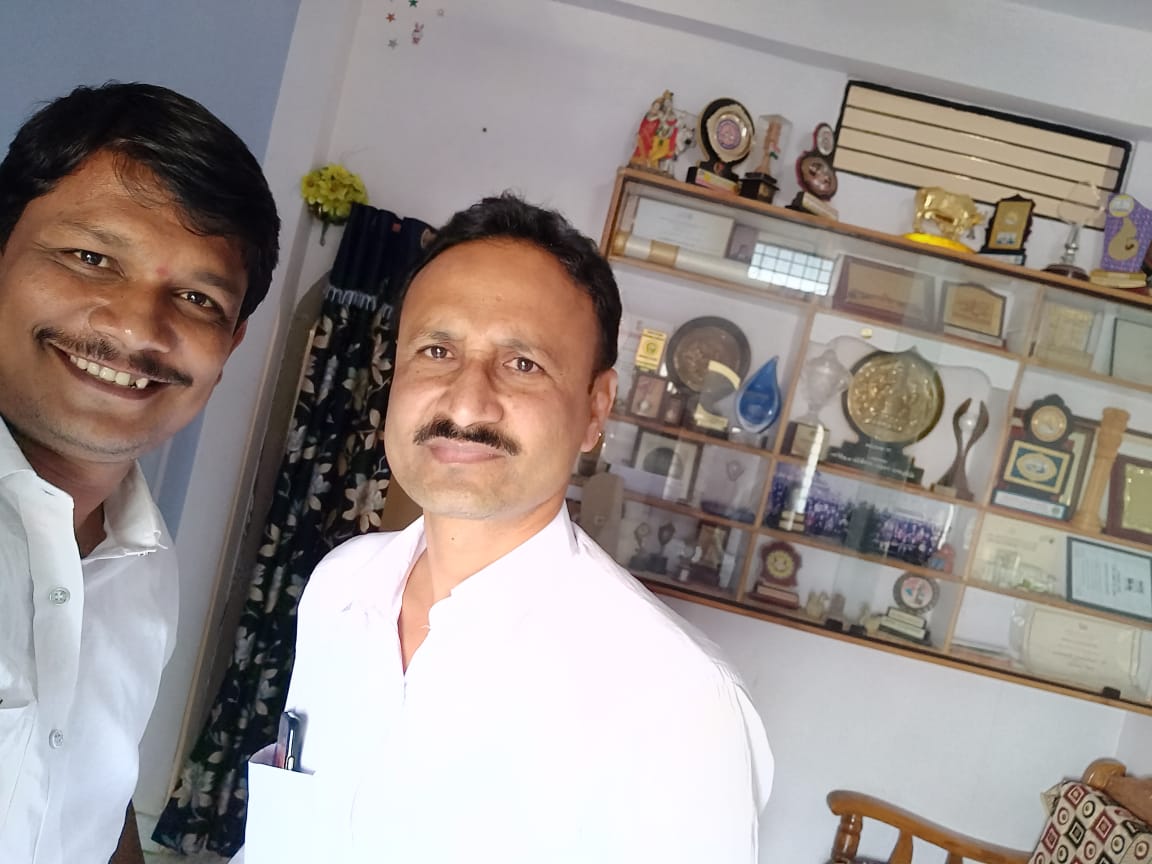 "My decision to take this path or develop this device was never triggered with lucrative intentions in mind, but for the betterment of the weavers. Which is precisely why, when a Kolkata-based weavers firm offered to buy out my invention for Rs 20 crores, I refused the offer downright," he adds.
Despite having created such a revolutionary device, Sivakumar isn't happy as it hasn't yet reached those who need it the most. "Whenever Modha Device becomes a commercial entity, my goal is to make it accessible to between 500 and 1,000 weavers in a month and possibly in five years, to one lakh weavers across the country," he says.
On a parting note, Sivakumar shares with us that when Modha Device will finally hit the market and reach every weaver as he had envisioned, he will attribute the success with gratitude and humble apology to two people. "My mother and my wife—for they have suffered a lot because of my decisions, and I believe that without their support, I wouldn't have been able to create this device even in 20 years," he concludes.
Driven by such a great cause that would benefit scores of weavers, we really hope that Sivakumar finds the aid and assistance he needs.
If you wish to help him in this pursuit, you can reach out to him at 9866001678 & 7095810510 as well as mail him at president@pallesrujana.org or sivakumar.modha@gmail.com.
Know more about the ATL Tinkering Innovation Marathon here.

(With inputs from Anjani Samyukta)
(Edited by Saiqua Sultan)
We bring stories straight from the heart of India, to inspire millions and create a wave of impact. Our positive movement is growing bigger everyday, and we would love for you to join it.
Please contribute whatever you can, every little penny helps our team in bringing you more stories that support dreams and spread hope.
Tell Us More