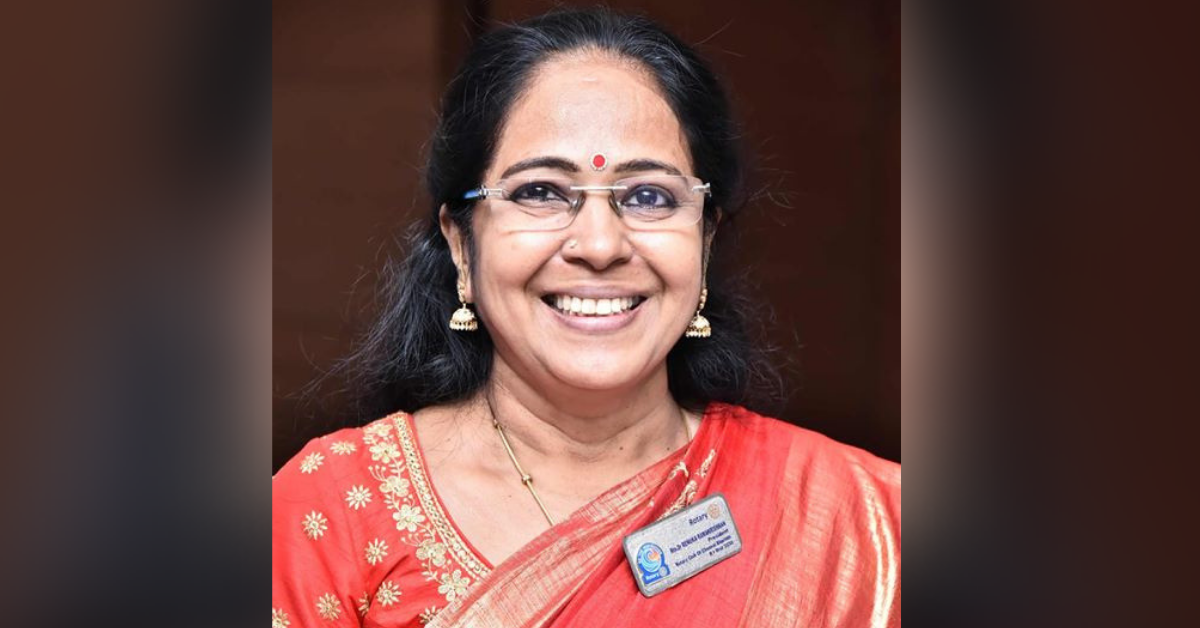 She dreamt of becoming a doctor since childhood. Looking back, she says, "I played a doctor in all my pretend play games. I used to go around giving everyone fake injections."
Over millennia, people suffering from leprosy have been ostracised from society. Such discrimination has been true even of India, even until recently.
Hence, the story of Dr Renuka Ramakrishnan, a dermatologist from Chennai, who helped lakhs leprosy patients in Tamil Nadu over the past 28 years, needs to be taken note of!
In an exclusive interview with The Better India, Dr Ramakrishnan shares her experiences.
She dreamt of becoming a doctor since childhood.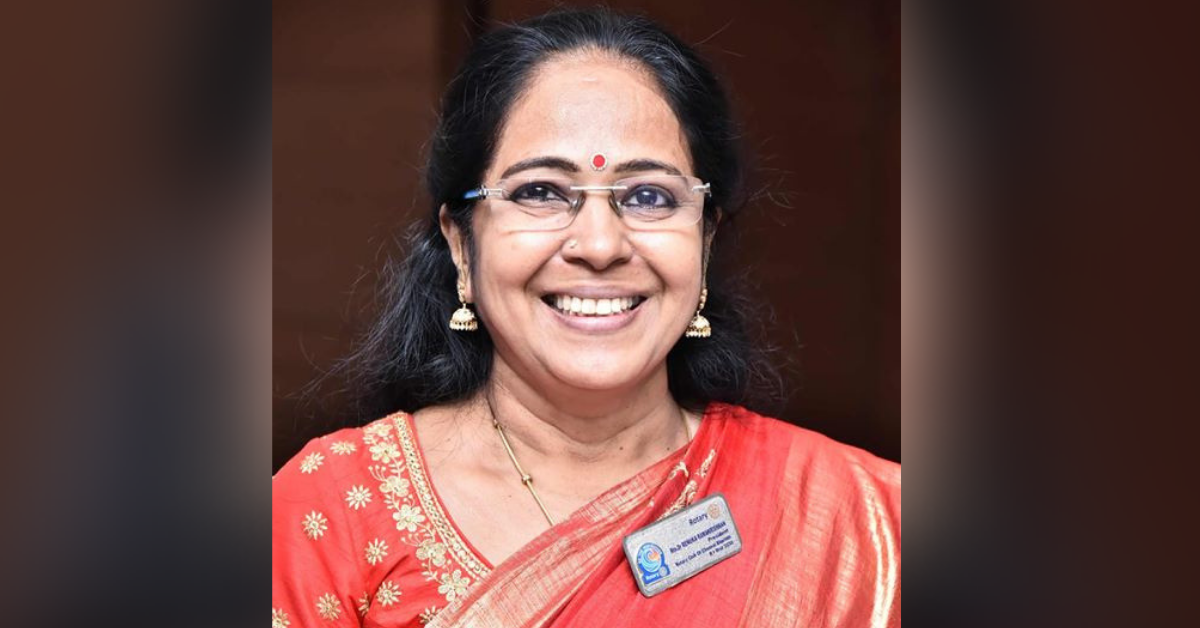 Looking back, she says, "I played a doctor in all my pretend play games. I used to go around giving everyone fake injections."
She attributes the nurturing of this dream to her father, who always encouraged her and supported her.
An experience that shaped her future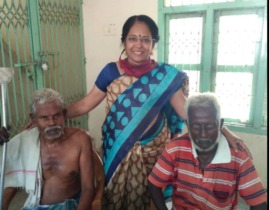 She grew up in Kumbakonam, in a family where everyone was committed to the armed forces.
Narrating an incident from when she was only 16, she says, "It was during the Mahamaham time, which occurs once in 12 years: people from all over gather in Kumbakonam for the holy dip in the temple tank. I was walking back and saw that a crowd had gathered. When I peered in to see what it was all about, I saw a body lying completely naked."
The man had been left for dead; he had one hand in the water, while his limbs were completely deformed.
Fighting her initial shock, Renuka looked around and heard people talk about how the sanctity of the place had been disrupted by the body. "People were walking by, covering their noses, but not one of them stopped to cover the body," she says.
She gathered only later that the man had suffered from leprosy. She used her own dupatta to cover his private parts and give him the respect and dignity he deserved.
"I remember begging people to help me move the body, to put him into a rickshaw, but it was so difficult. Ultimately, I managed to get the body into a rickshaw and took him to the crematorium," she shares.
She continues, "It was scary for me. Until then, I had never seen a dead body, leave alone, touched one. But I had to do it. The apathy I saw around me left me deeply disturbed."
The desire to study medicine became stronger after that incident, and young Renuka worked hard to secure a medical seat on merit at the JIPMER College in Puducherry.
Refusal to take the body
Even though Renuka took the body to a crematorium, they refused to take it, given that the man was a leprosy patient. She was directed to go to another centre, almost 30 kilometres away from Kumbakonam.
"I reached the other place around noon, and with just Rs 10 in my pocket, I requested the old man to do the needful. I fell at his feet and asked him to help me. He was a kind man, who agreed to perform all the last rites," she recollects.
It wasn't easy for her once she came back home. She described the day's events to her father who advised her to keep quiet and forget about it.
"He told me that until the time was right, I mustn't mention what I had done to anyone. He had said that if people knew about it, I would be disowned. But he made me promise that no matter how many educational degrees I get, I would dedicate my life towards leprosy patients," she says.
Work after graduation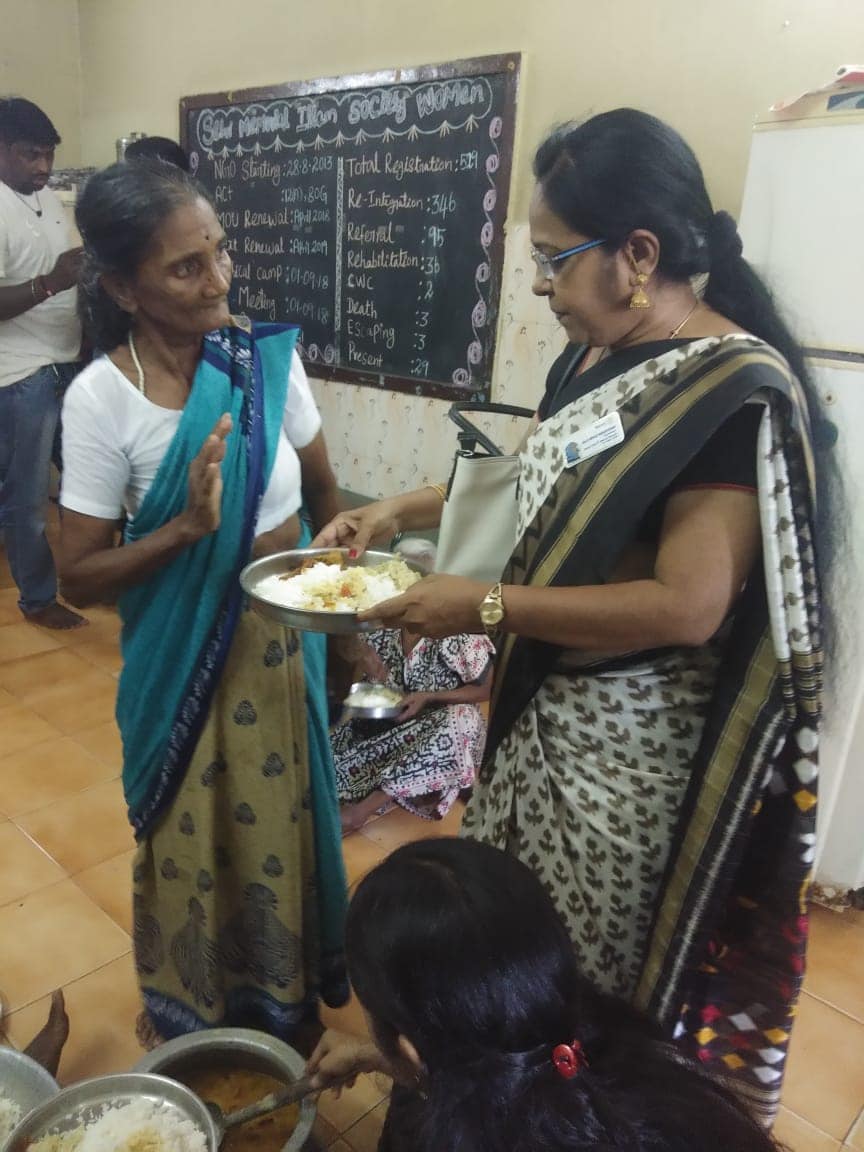 After the completion of her course, Dr Ramakrishnan joined St John's Hospital and Leprosy Centre.
She says, "I was with the dermatology department, but I spent considerable time in the emergency wing where there was a dearth of doctors for the night duty. This also gave me some extra money, which I used for the welfare of leprosy patients. I learnt so much during this time."
Subsequently, Dr Ramakrishnan got married. "After marriage, I moved to Chennai and worked with leprosy patients at a health centre in Shenoy Nagar. I told my husband very clearly that I only wanted to work with leprosy patients," she says.
What is leprosy?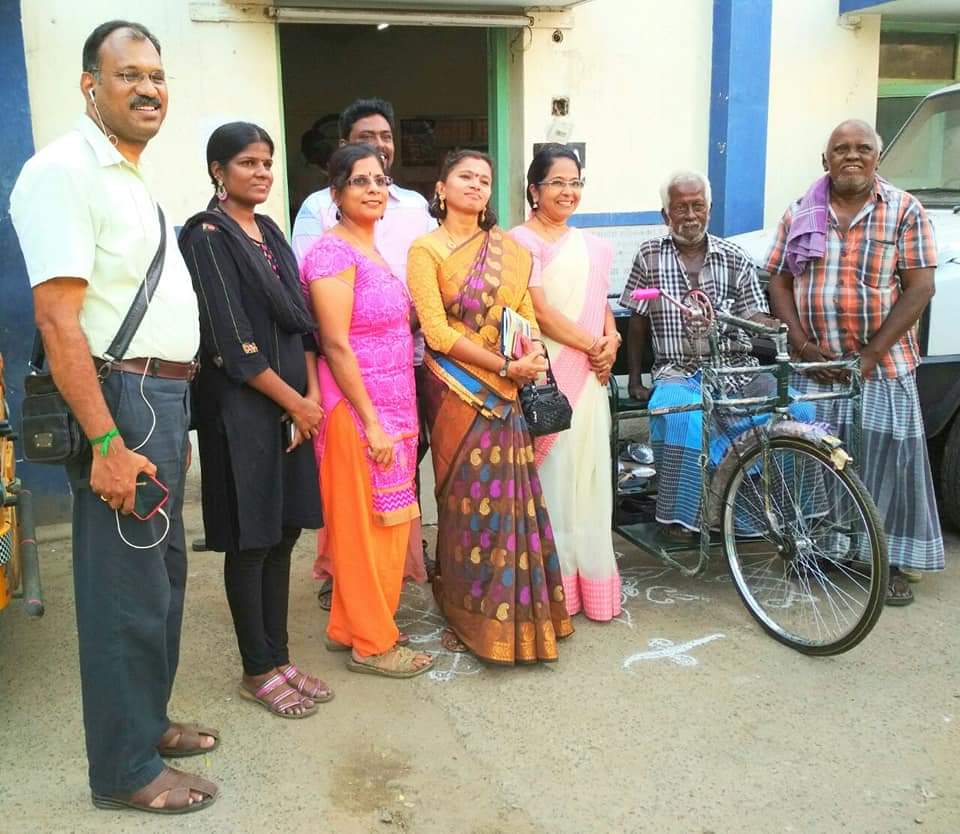 Leprosy, also known as Hansen's disease, mainly affects the skin, the peripheral nerves, mucosal surfaces of the upper respiratory tract, and the eyes. It is known to occur at all ages from early infancy to old age. It is curable, and an early treatment averts most disabilities.
It is important to note that leprosy is only infectious with prolonged exposure and if not detected in time, it spreads through the skin and peripheral nerves, damaging the nerves of the hands and feet to render them dead to sensation. It is because of this that patients are susceptible to disabling injuries, also why leprosy is feared and stigmatised so much.
Dr Ramakrishnan says, "For most of us, holding a hot vessel directly is a problem, but for someone who has leprosy, doing this will not cause any sensation immediately, but the scars show up much later."
Most of us do not contract leprosy as our immune system is strong and we have built a resistance to Mycobacterium leprae, the bacterium that causes the disease. It is those with a weak immunity who fall prey to it. Unfortunately, it is the poor who are malnourished and lack access to medical facilities.
Why do people stay away from leprosy patients?
"In most cases, it is an unfounded fear that coming in contact with a leprosy patient will cause them to contract the disease. I am a living example of why that is not true. Unfortunately, the nerves are affected, and this leads to severe deformity in the patient. It's the deformity and the general facial features that keep people away," answers Dr Ramakrishnan.
A doctor's wish

Dr Renuka Ramakrishnan has been working towards creating an inclusive world.
She says, "My dream is to build a home where people from all walks of life can stay. If I manage to do that, I will truly feel like I have contributed to this life significantly."
---
You May Also Like: Who Cares for the Parents Left to Die in Ujjain's Temples? Help the Man Who Does!
---
While various reports suggest that leprosy in India has been eliminated, in speaking to Dr Ramakrishnan, I better understood the ground realities. With several awards and accolades coming her way, Dr Ramakrishnan concludes by saying, "The awards and rewards don't make a difference to me. I seek immense gratification in my work and will continue doing it."
(Edited by Shruti Singhal)
Like this story? Or have something to share?
Write to us: contact@thebetterindia.com
Connect with us on Facebook and Twitter.
We bring stories straight from the heart of India, to inspire millions and create a wave of impact. Our positive movement is growing bigger everyday, and we would love for you to join it.
Please contribute whatever you can, every little penny helps our team in bringing you more stories that support dreams and spread hope.