Two years ago, after a near-miss accident, this Bengaluru citizen found himself at a crossroad.
Anxious and haunted with guilt, he was changing inside–but for the better.
"Most people like to forget bad experiences. Sometimes I do too. But, this stayed with me, haunting me for answers. I realised that I was looking at it all wrong. Negative experiences can also be used as learning and opportunities for the larger good," says Venkatakrishnan GM, speaking to The Better India. He is a professional in an IT firm, and a driving enthusiast.
It was his love for long drives that brought him to an emotional standstill after an incident which nearly cost someone their life.
The Fateful night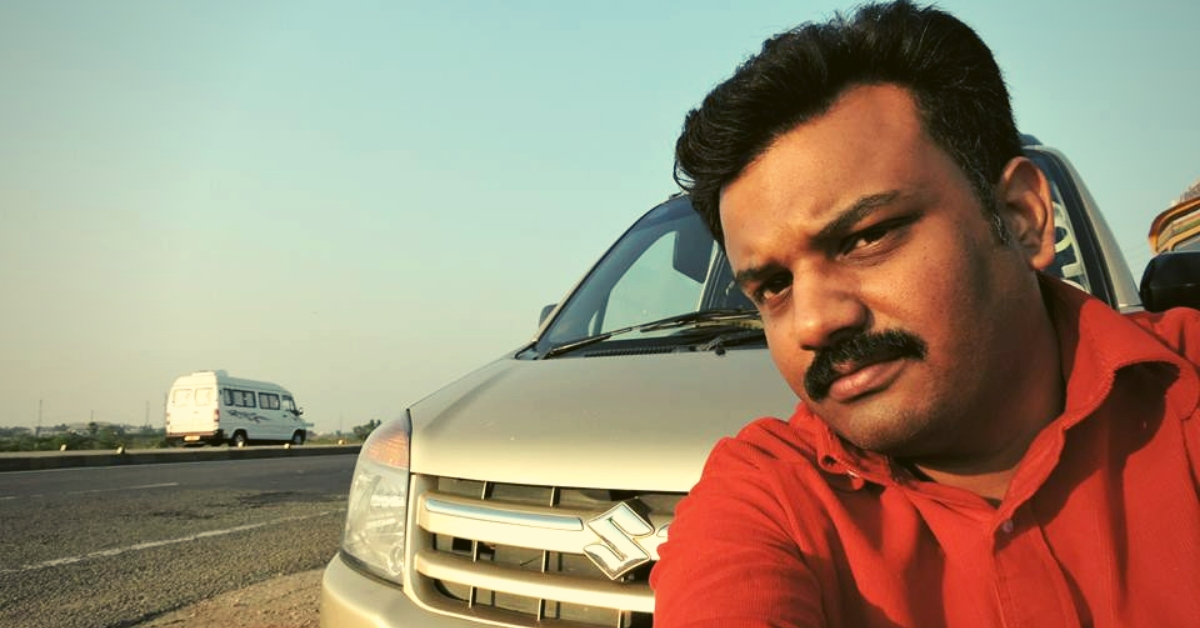 Accompanied by his wife, Venkatakrishnan was driving back to the city from a temple in Tamil Nadu in December 2017.
He was not driving too fast, but the overwhelming darkness on the highway would have made him responsible for the death of a few devotees if he had not been able to stop the car at the right moment.
"They were clad in black clothes, seemingly Sabarimala devotees, and walking on the highway. The road was so dark that I could not see them until I was close enough. I'm thankfuI was able to push the breaks on time to avert an accident. I was lucky that no one was hurt, but that incident left us both shaken. After returning, I could not resume normal life, with the thought haunting me day and night about what would have happened if I had not been able to stop," he says.
For a long time, he continued to be sceptical and scared of driving, especially on the highways.
Yet, unlike most, he found purpose in this near-tragic situation.
Instead of bottling up or hiding his emotions, he decided to channelise them in the right direction.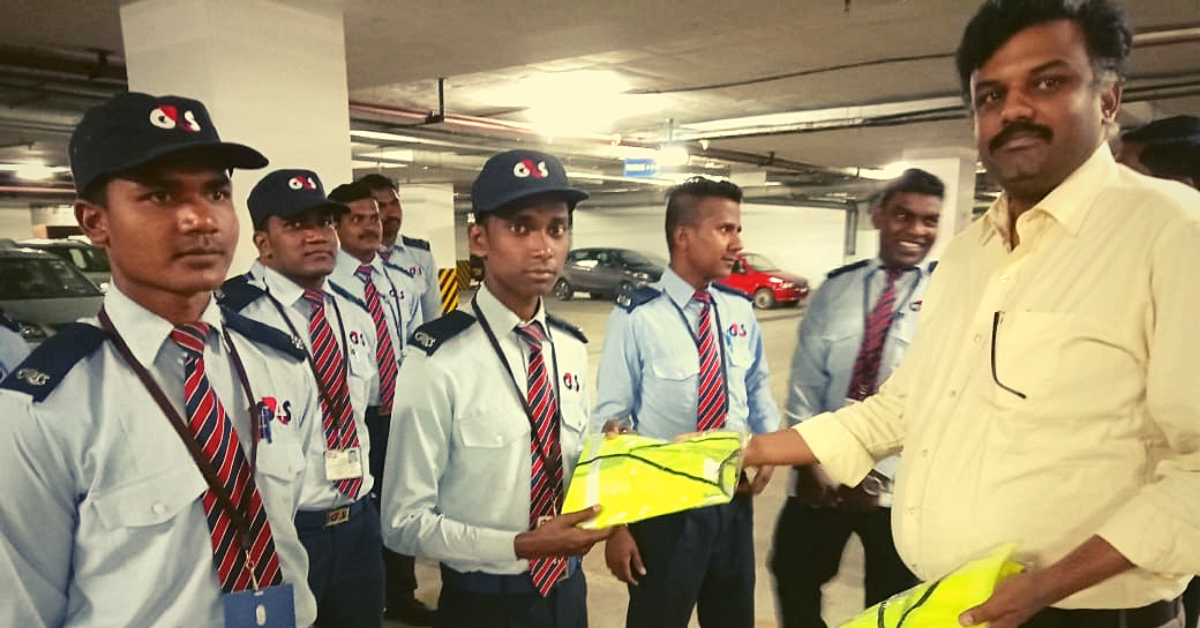 "I began to think of the cause of the problem. It was not because I was driving rashly, but because I couldn't see. The lack of proper light in the area and their black attire made it almost impossible for me to spot them from a distance. I realised that if they were wearing reflector vests, the situation would have been different. So, I decided to not go into ifs and buts, but take it up as an initiative and start distributing such vests, so that next time such things never happen to anyone," he adds.
Exactly one year later…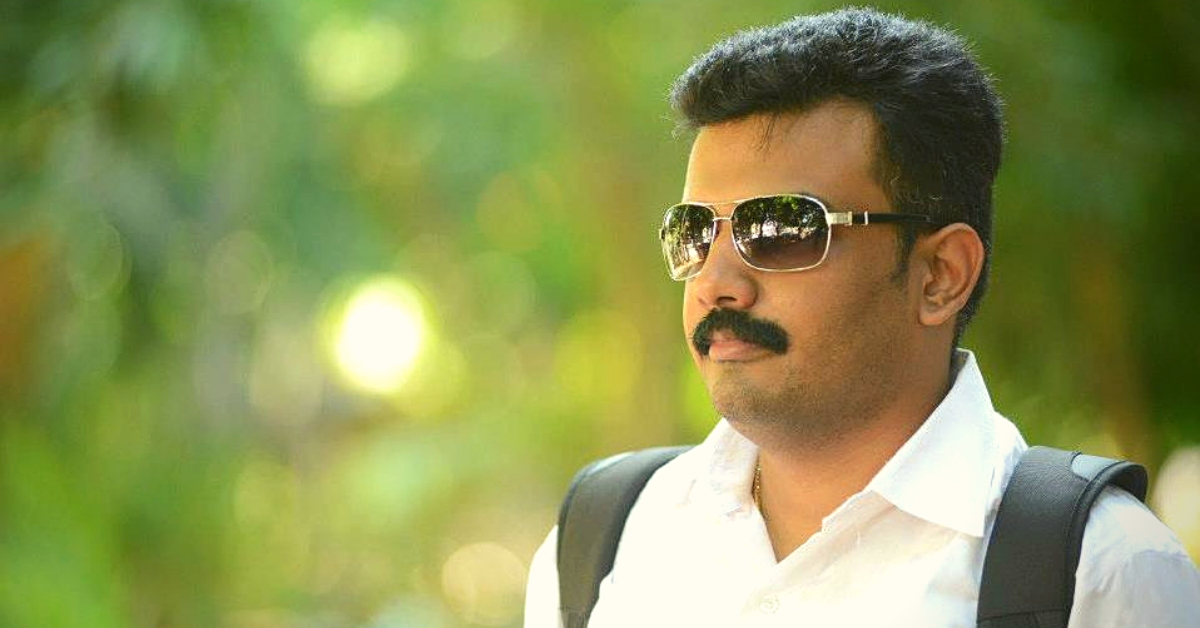 Concerned about road safety since December 2018, Venkatakrishnan has distributed more than 100 reflector vests to roadside hawkers, people pushing carts, and bicycle riders, across Bengaluru and beyond.
"I live in Whitefield, and many areas here don't have streetlights, making driving extremely dangerous. So with the help and advice of my wife, I began Reflectlife, an initiative to save lives on the streets, by giving them an important means of safety. A simple way or solution was to carry a few vests with me and distribute them for free."
He carries more than 25 safety vests in his two cars, distributing them to people who might just be at the brink of an accident–cleaners, cyclists, moped riders, vendors.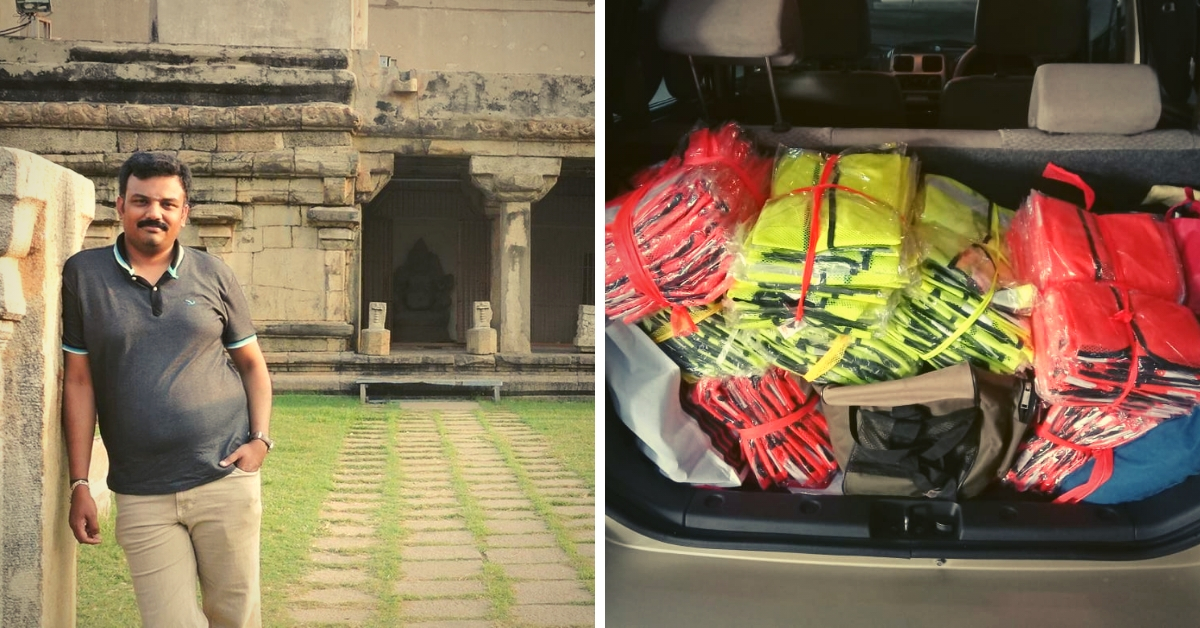 At the cost of Rs 60-65 per vest, he believes this work allows people working in vulnerable spots another chance at a safe life.
"If a car is hit, it can be repaired, but when a person meets with an accident, there is a major dent on his life and the lives of his family members. So, I wanted to take this up. Saving even a single life is worth it at the end of the day!" he shares.
He informs me that the initiative has already picked up pace in Whitefield with several people coming to volunteer and help.
---
Also Read: Kerala Homemaker Saves Life of Bleeding Accident Victims, As Passive Crowd Looks On
---
To all, Venkatakrishnan has only one message, "No need to donate money, just take ownership. Buy reflector vests and distribute them in your area. Only then will our roads be a step towards long-term and sustainable safety."
(Edited by Shruti Singhal)
We at The Better India want to showcase everything that is working in this country. By using the power of constructive journalism, we want to change India – one story at a time. If you read us, like us and want this positive movement to grow, then do consider supporting us via the following buttons.
Please read these FAQs before contributing.