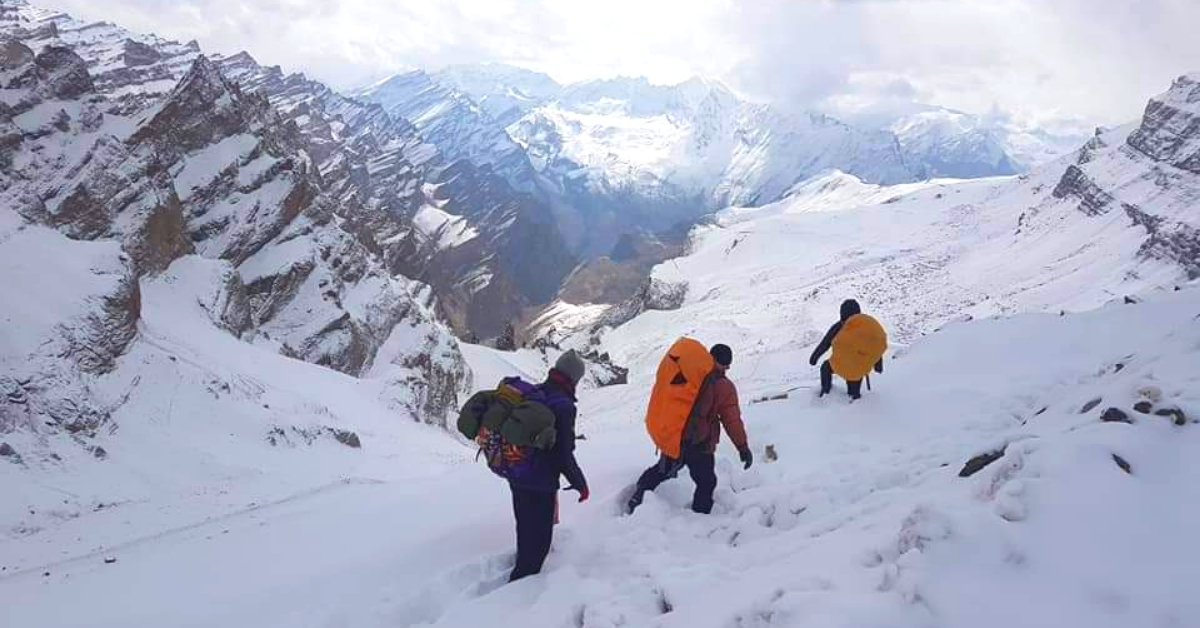 From nine-hour treks to high-altitude helicopter sojourns, two lady IAS officers speak to The Better India on how they are ensuring every Indian can celebrate Desh Ka Mahatyohar, aka #GeneralElections2019.
Addressing the Constituent Assembly on November 23, 1949, Alladi Krishnaswamy Ayyar, a noted lawyer and an important member of the Constitution-making body said, "In spite of the ignorance and illiteracy of the large mass of the Indian people, the Assembly has adopted the principle of adult franchise with an abundant faith in the common man and the ultimate success of democratic rule and in the full belief that the introduction of democratic government on the basis of adult suffrage will bring enlightenment and promote the well-being, the standard of life, the comfort and the decent living of the common man."
The subtext here is: Every vote counts and no voter must be left behind.
In remote corners of the country, statutory bodies like the Election Commission of India, in partnership with various State, district and village administrations, has worked tirelessly to ensure no voter is left behind.
Take the example of Gaik village in the Changthang region (known for its spectacular lakes, pashmina wool and nomadic way of life) of eastern Ladakh, where the district administration and poll officials have set up a polling station for just 12 voters—five men and seven women.
Whatever our ills as a nation, this is one facet of our democracy that we can all be proud of.
Speaking to poll officials conducting elections in the isolated corners of Leh and Uttarkashi district, The Better India (TBI) got a sense of what the task is like.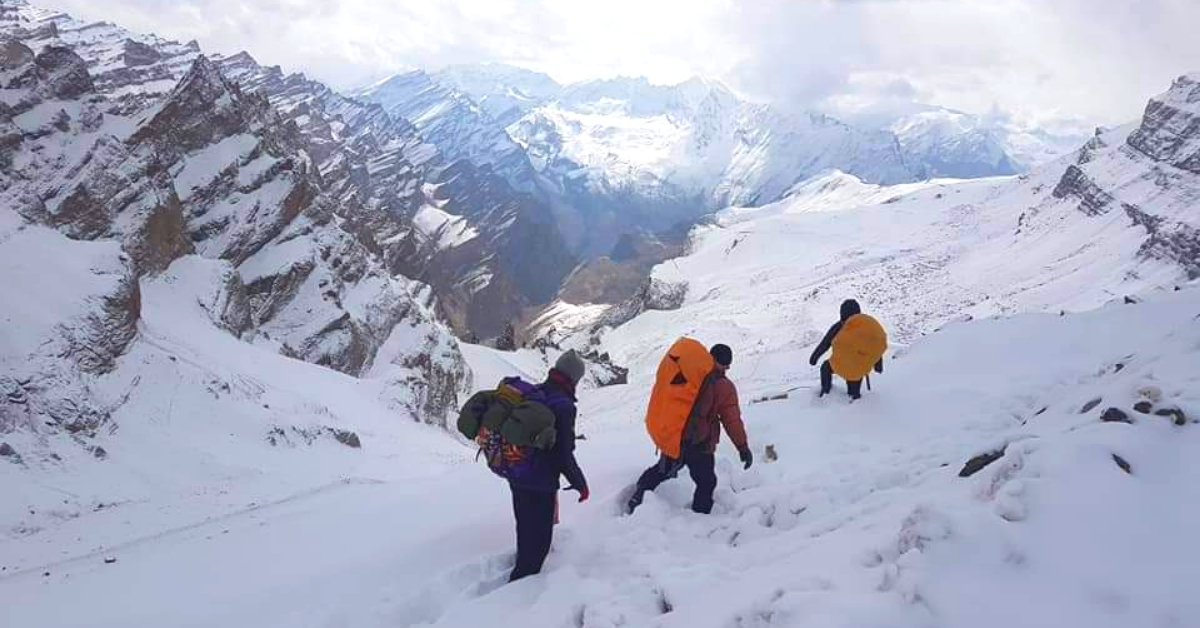 Polling officials crossing in Ladakh ensuring every last voter can vote. (Source: District Administration Leh)
Remote locations
With 294 polling stations, Leh District Electoral Officer Avny Lavasa had her task cut out with polling scheduled for May 6. For the popular Deputy Commissioner, the focus is on addressing the incredible logistical challenges before her.
"Topography, altitude (ranging from 10,000-15,000 feet above sea level), harsh weather conditions, remoteness and the inaccessibility of these places due to the terrain are critical factors we had to navigate in not just setting up polling stations, but also spreading awareness among locals on the importance of voting in a democracy and introducing them to the latest electoral technologies like the voter-verified paper audit trail (VVPAT) system," says Lavasa, in a conversation with TBI.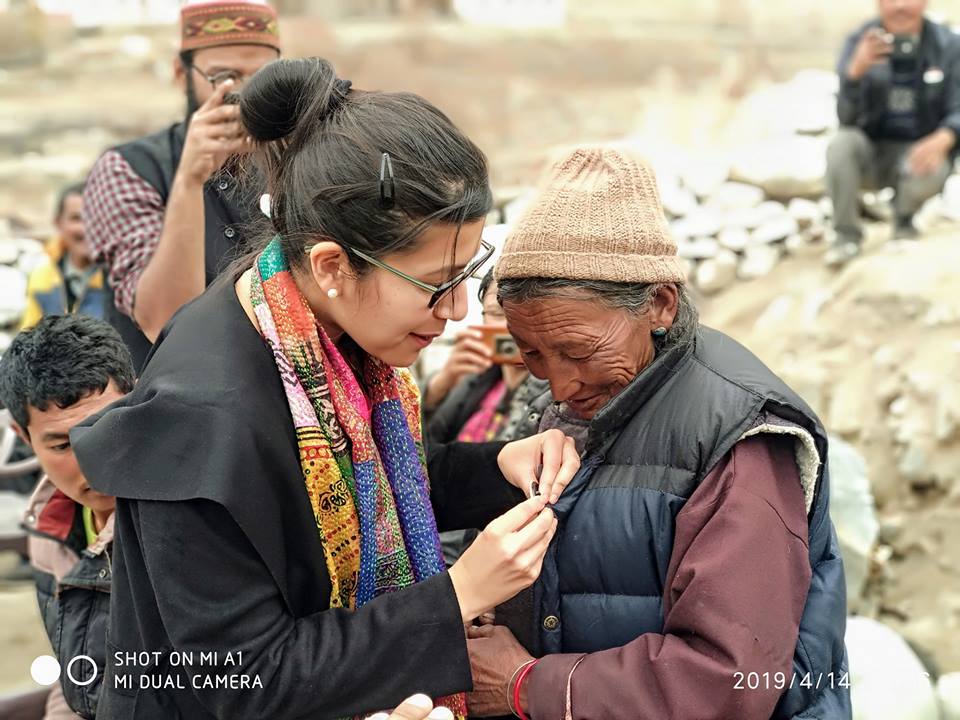 With these parts accessible only via helicopters, transporting EVMs and VVPAT machines is no mean task.
"We have around seven to eight polling stations, where polling officials and parties have to walk somewhere between three to nine hours on high altitude terrain, carrying with them oxygen cylinders, sleeping bags, eatables, torches as well as poll material that include EVMs, VVPAT machines that weigh around 10 kg and bottles of indelible ink," she adds.
The polling station at Anlay Pho, for example, is at nearly 15,000 feet above sea level forcing officials to carry oxygen tanks.
Polling stations in places like Markha Valley, considered by many as one of the most picturesque treks you can take in India, are situated at an altitude of approximately 14,000 feet. There is also Lingshed village in Khalsti tehsil—a day's trek away from the nearest road.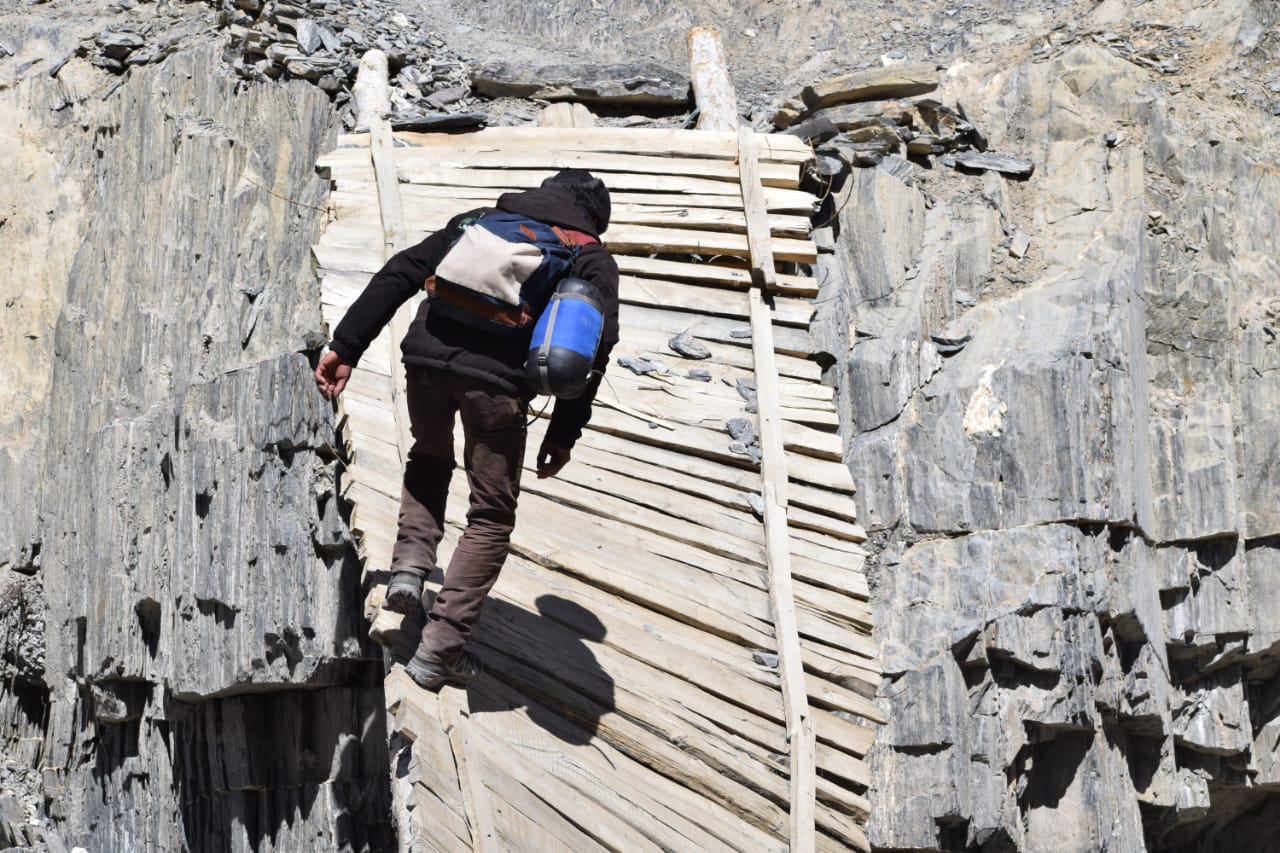 "There is a polling station in Hankar, which is a nine-hour walk—a village on the famous Markha Valley trek route. Situated at an altitude of nearly 13,500 feet above sea level, tourists pay a lot for these treks, but we are getting paid to make this long trip. It's a very scenic trek, but the hard part is carrying 10 kg of EVMs and VVPAT machines," she says.
Take the example of Singaylalok, 270 km from Leh beyond the famous Lamayuru monastery, and at a very high altitude, and not connected by road. It has 10 polling stations.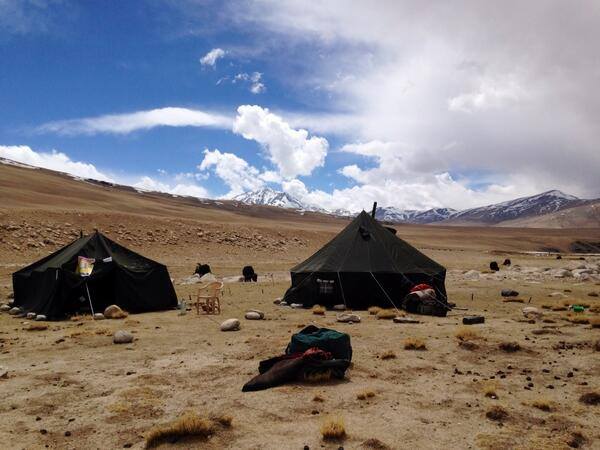 The area is inaccessible, and poll officials have to employ Indian Air Force provided helicopters to airlift polling parties, following which they have to trek for three to four hours. Using local porters and ponies, poll officials transport all the necessary luggage, although they are directed to carry EVMs and VVPATs on their own.
Another example is Osla, a remote village in the distant Mori block of Uttarkashi district, Uttarakhand, where Assistant Collector Namami Bansal was tasked with overseeing the electoral process.
To reach the place itself is a real task.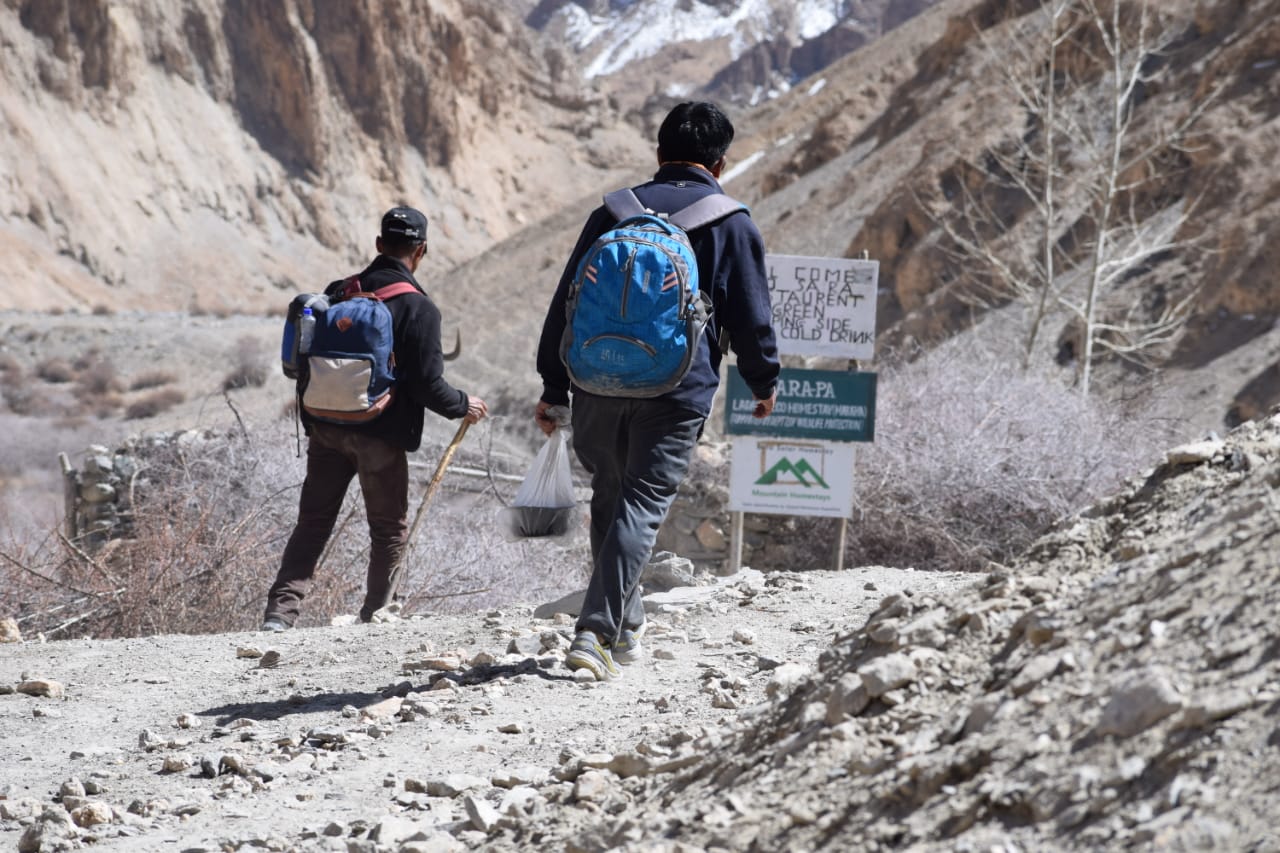 "For starters, one has to travel about eight hours by road from district headquarters to a hamlet called Taluka. Thereafter, one treks for about 15 km to reach the village. There are a total of four villages in the valley—others being Pwani, Dhatmir and Gangad—with a total population of approximately 2500. Of these, Gangad is located at a lower altitude in the valley while the rest are nestled at a very steep climb.
"The journey to and from the village is treacherous even for the natives," says Bansal, speaking to TBI.
The entire valley is a part of the Govind National Park, and locals often report of repeated attacks by bears and leopards. Weather is also a major concern. Until the end of March, the area was covered in snow. Last winter the region had recorded its highest snowfall in two decades.
Once again, as a consequence of terrain, carrying EVMs and VVPAT machines becomes a real challenge, particularly because of the steep climb up.

Fortunately for polling officials and porters, the State Election Commission designed a special bag to safeguard these items from breakage or disturbance, with separate pockets and provisions for cushioning.
While there is a national debate on EVMs in India, in places like Ladakh and Uttarkashi, this isn't a problem. These are sturdy devices. Yes, the biting cold and terrain can affect its functioning, but polling officials carry extra back-ups above the mandated number. During past polling, an almost zero percent replacement was seen.
Both Lavasa and Bansal, however, have said greater care is required in handling the newer VVPAT machines.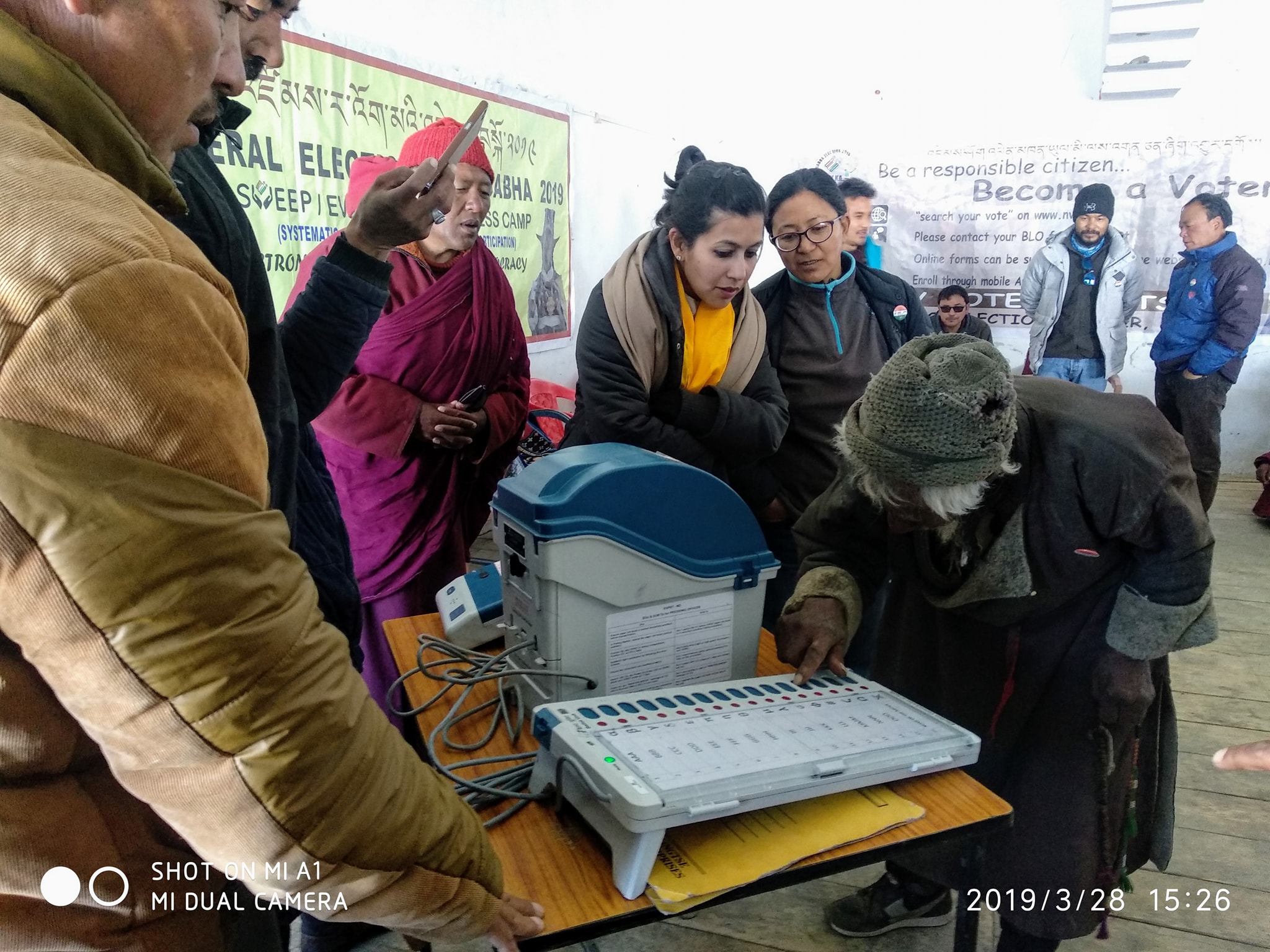 In other parts of Ladakh like the Zanskar region, for example, polling teams and police have to trek for around 35 km to reach some of the 50 polling stations.
Unique facets in remote corners
Back in 2017, when Uttarakhand went to polls, these four villages had boycotted the elections. "Through a meeting, a consensus was arrived at, that no one from the valley will participate in elections till the issue of road connectivity is resolved. Conducting peaceful, uninterrupted elections and ensuring voter participation was a key challenge. People have high levels of resentment against the government for ignoring their plight," says Namami.
Aside from the fact that not voting has not made any difference to their plight, what the populace in these four villages numbering 2,500 have witnessed since was a visit from the respective district administration. The local District Magistrate was the first official to visit the village in years. "A responsive administration breeds confidence. That's why they came out to vote," says Namami, although the village itself only registered 50 per cent voting.
That figure, although better than no voting at all, is down to the death of a 65-year-old citizen in the village at the morning of polling. His funeral, attended by everyone, did hamper the process, but that's an integral facet of their tight-knit community.
"This count was very good considering a casualty occurred in the early hours of the day due to which some villagers could not cast their vote.
"In the morning itself there was very enthusiastic participation from senior citizens, women first-time voters alike," she says.

Meanwhile, in Leh district, there are four polling stations in tented locations for the nomads in the Changthang area because they are constantly on the move.
"We have identified where they will be according to their grazing calendar. They are registered voters, and block-level officers have to reach out to them. They have specific winter and summer pastures, navigating the area with a fixed set of movements, but that again changes depending on the weather. In certain places where there is more snow, they won't go. These voting booths are essentially near Tsokar Lake famous for its salt deposits in the Changthang region situate over 150 km away from Leh. When we were finalising polling stations, we did a survey and asked them where they'll be around this time, and have set up the booths accordingly," says Lavasa.
Also, there are 48 polling stations, where an all-women staff will handle proceedings. This is something you won't see in many parts of the country. In Leh district, however, this is inevitable because women form the larger chunk of government employees.
For the 2019 general elections, the Election Commission of India has come up with the slogan, 'Desh Ka Maha Tyohar.' This is a very appropriate slogan, claim both Lavasa and Bansal.
Often festivals are celebrated by one particular religious community, this is a festival that every adult in India can partake in irrespective of class, caste, creed, gender and in the case of Ladakh and Uttarkashi, location.
Also Read: Two Civil Servants Who Built India's Democracy, But You've Never Heard of Them!
I feel very proud of taking the electoral process to the last person in the last border village. This is a true recognition of the people's rights irrespective of class, caste, region, or gender. It's something we should be all very proud of. This is the value of elections, says Lavasa.
(Edited by Saiqua Sultan)
Like this story? Or have something to share? Write to us: contact@thebetterindia.com, or connect with us on Facebook and Twitter.
We bring stories straight from the heart of India, to inspire millions and create a wave of impact. Our positive movement is growing bigger everyday, and we would love for you to join it.
Please contribute whatever you can, every little penny helps our team in bringing you more stories that support dreams and spread hope.