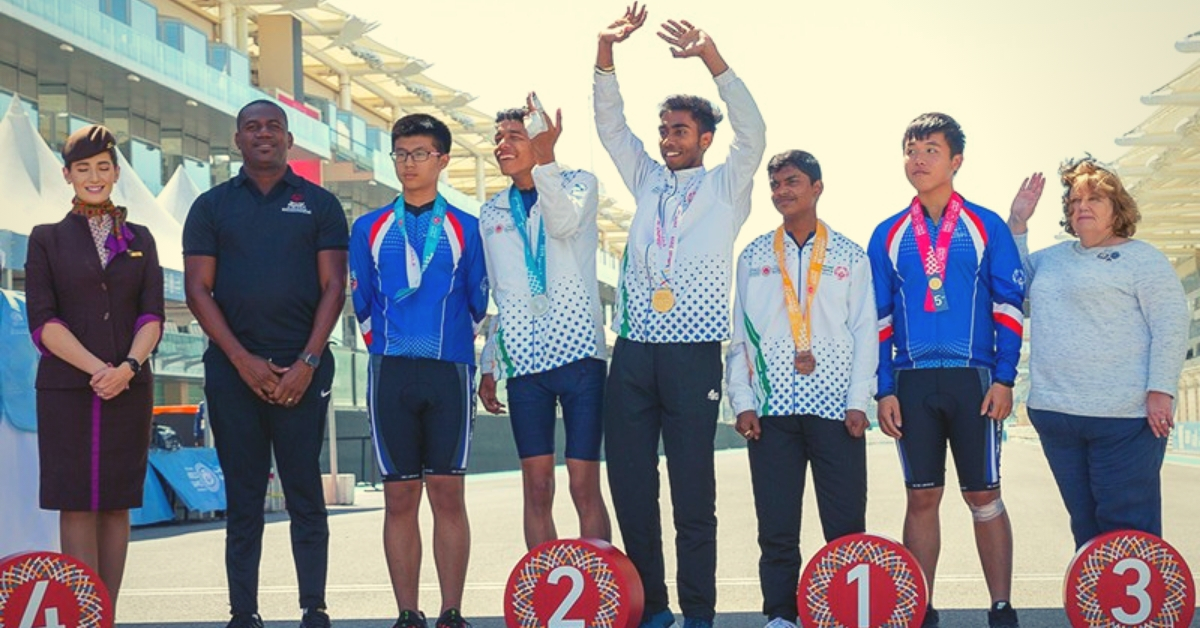 From being abandoned as a four-year-old to being injured during the race itself, they didn't let any hurdles stop them.
This year's Special Olympics World Games, while concluding in Abu Dhabi on Thursday, left the audience amazed, joyous, proud and eventually inspired!
Earning a whopping tally of 368 medals, athletes from India carved the day in history, scooping a total of 85 gold, 154 silver and 129 bronze medals. These medals were won across sports like powerlifting, badminton, cycling, golf, athletics, judo, volleyball, aquatics, table tennis, roller skating, basketball traditional, football 7-side female and handball traditional!
While powerlifters from India bagged 20 gold, 33 silver and 43 bronze medals, roller skaters grabbed a total of 49 medals–23 gold, 20 silver and 16 bronze. Cycling won Indians 11 gold, 14 silver and 20 bronze medals, and track and field athletes earned 5 gold, 24 silver and 10 bronze medals!
This was India's ninth year of participating at the event, and the first time to be a part of Judo and Futsal in the competition; and yet, the participants managed 3 gold, 1 silver and 7 bronze medals.
Each win brought with it a rush of overwhelming emotions, coupled with a strong sense of motivation–something that the stories of these athletes emanate in abundance!
Here are the three athletes who showed the world what it truly takes to be a winner:
1.Manali Manoj Shelke
From a pool of more than 2,800 strong-willed women athletes, this young girl stood out, representing the true spirit of an athlete.
19-year-old Manali Manoj Shelke has inspired thousands with her sheer grit and 'never-give-up' attitude.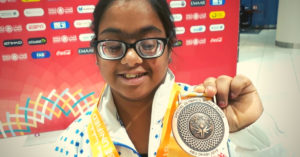 A powerlifter from Maharashtra, Manali attempted and failed to lift the weight three times. That was when her coach approached her and rallied the crowd to motivate her. With the audience rooting for her, the young athlete made another attempt and finally managed to lift the weight.
What followed was sheer joy as she leapt and ran towards her coach and hugged him tightly. The viral video below beautifully captures the memorable moment.
---
Also Read: Scripting History at Youth Olympics, Here's Why This Mizo Teen Is Set For Future Glory!
---
She went on to bag a gold medal in a combo of three, in addition to a bronze medal!
2.Shallu
From being abandoned as a four-year-old to emerging as one of the many remarkable powerlifters at the Special Olympics 2019, Shallu's journey is nothing short of remarkable.
With the help of Padmini Shrivastava, her adoptive mother, and the principal of All-India Pingalwara Charitable Society where she was found on 19 February 2000, Shallu worked her way up to success.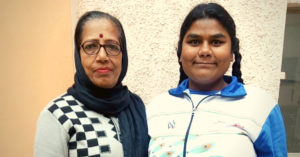 What began as a way to release anger, soon transformed her as a person. Over the years, she continued lifting weights. Her speech impairment and learning disorder never posed a hurdle to her dreams as she went out to win several gold and silver medals.
At the Special Olympics this year, 23-year-old Shallu strived and won India four silver medals for powerlifting.
Read more about her here
3. Abhishek Gogoi
Even after being diagnosed with cerebral palsy when he was just a few months old, Abhishek was never a child to give up. When he realised that he had more control over the lower part of his body, he began to harness it with physiotherapy and sports, like cricket.
But soon, another tragedy struck the young boy when he lost his father at the age of 11, and had to move to Guwahati with his mother.
As time passed, he befriended a couple of boys in the neighbourhood who taught him cycling. Looking at his ability, his cricket coach also encouraged him to continue the sport.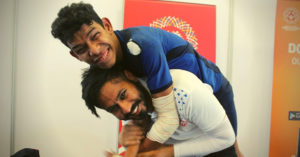 As they could not afford a new cycle, he rode at the Cycling NCC cum National Championship in Ranchi where he managed to set a national record of 19 minutes and 21 seconds, becoming the 12th fastest in the world to cycle a distance of 10 km in the Special Olympics category.
This feat eventually helped the 18-year-old to qualify for this year's Special Olympics, where despite a bad fall resulting in injuries, he managed to bag a silver medal making India prouder than ever!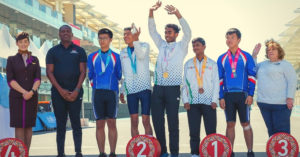 A humanitarian sporting event, the Special Olympics aims to promote an inclusive environment in sports. The games in Abu Dhabi this year created history with more than 190 counties participating. But, for India, the moment of their return adorning these medals will be remembered with utmost pride!
(Edited by Shruti Singhal)