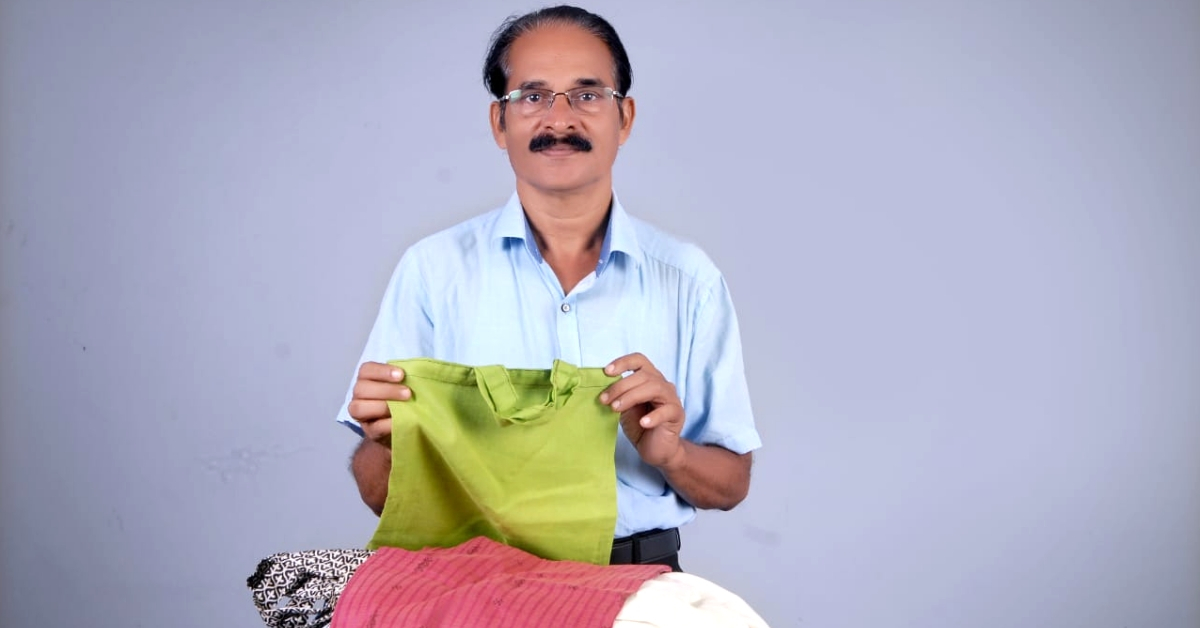 Kollam native Mohan Kumar has completely phased out plastic bags from his store and only uses cloth bags and now, he wants to take it further.
"To understand just how much plastic has impacted our ecosystem, take a shovel and dig a five-foot-deep hole. You will find pieces of plastic bags embedded in the mud," says Mohan Kumar S, a resident of Kollam, Kerala.
Mohan is at the helm of driving an anti-plastic revolution in Thiruvananthapuram, where he mans an outlet of the Kerala State Cashew Development Corporation and the Kerala State Cashew Workers Apex Industrial Cooperative Society (CAPEX).
So, what exactly is he doing to curb the plastic menace? Well, he has completely phased out plastic bags from his store and only uses cloth bags!
These are not just any regular cloth bags, but ones that Mohan's wife, R Sreelekha stiches using old sarees and discarded material from tailoring shops. In fact, she learnt to sew only so that she could make the bags.
"The fact that one could find plastic bags even in the mud disturbed me, and I wanted to switch to an environment-friendly solution," he says, adding that he started this initiative two years ago.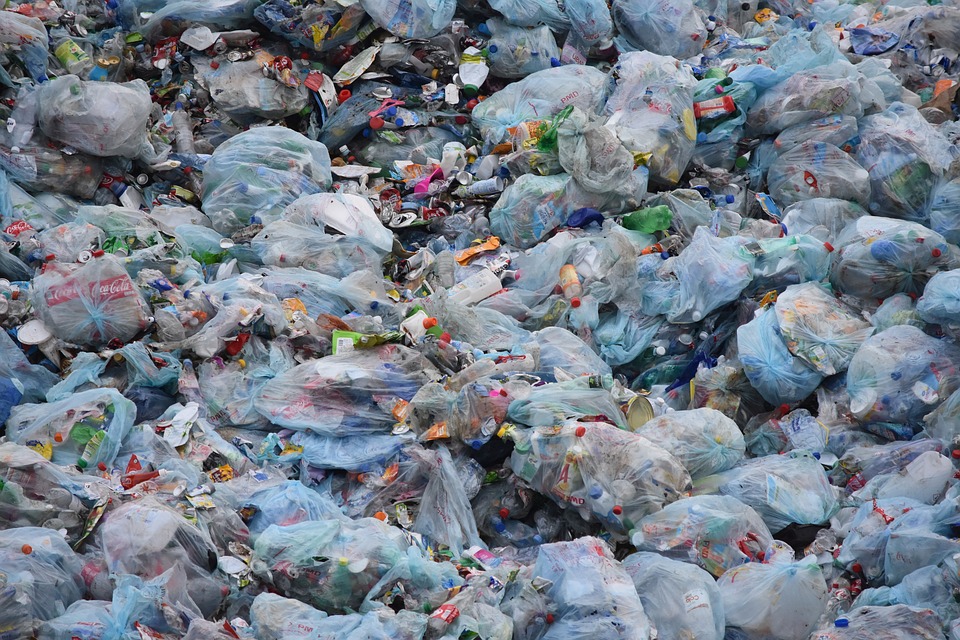 Mohan's initial plan to purchase regular cloth bags proved to be quite expensive. So he looked around, found a nearby tailoring shop, and decided to fashion them from discarded bits of cloth.
Last year, Kerala was affected by severe floods, and that was when Mohan thought of scaling up the production of the cloth bags.
"There was a collection centre in front of the VJT Hall where mounds of clothes arrived in the form of relief materials. There were a lot of old sarees, and we didn't want to send these to the affected people. Instead of throwing or burning them, I thought I'd make bags from the sarees and they were later sold at the collection centre. People liked the idea, which led me to wonder if this could become a statewide initiative," Mohan adds.
He then set out to research plastic bag usage across the state. "In any household, roughly about 10-15 plastic bags are used in a month and then, they are thrown out. There are about 65 lakh families across the state, so the rough estimate is that 6.5 crore plastic bags are used in a month," Mohan shares.
Mohan came up with the idea of reaching out to every household and requesting them to donate an old saree or bed sheet for a paltry sum of ₹100, which would then be returned to them as ten cloth bags.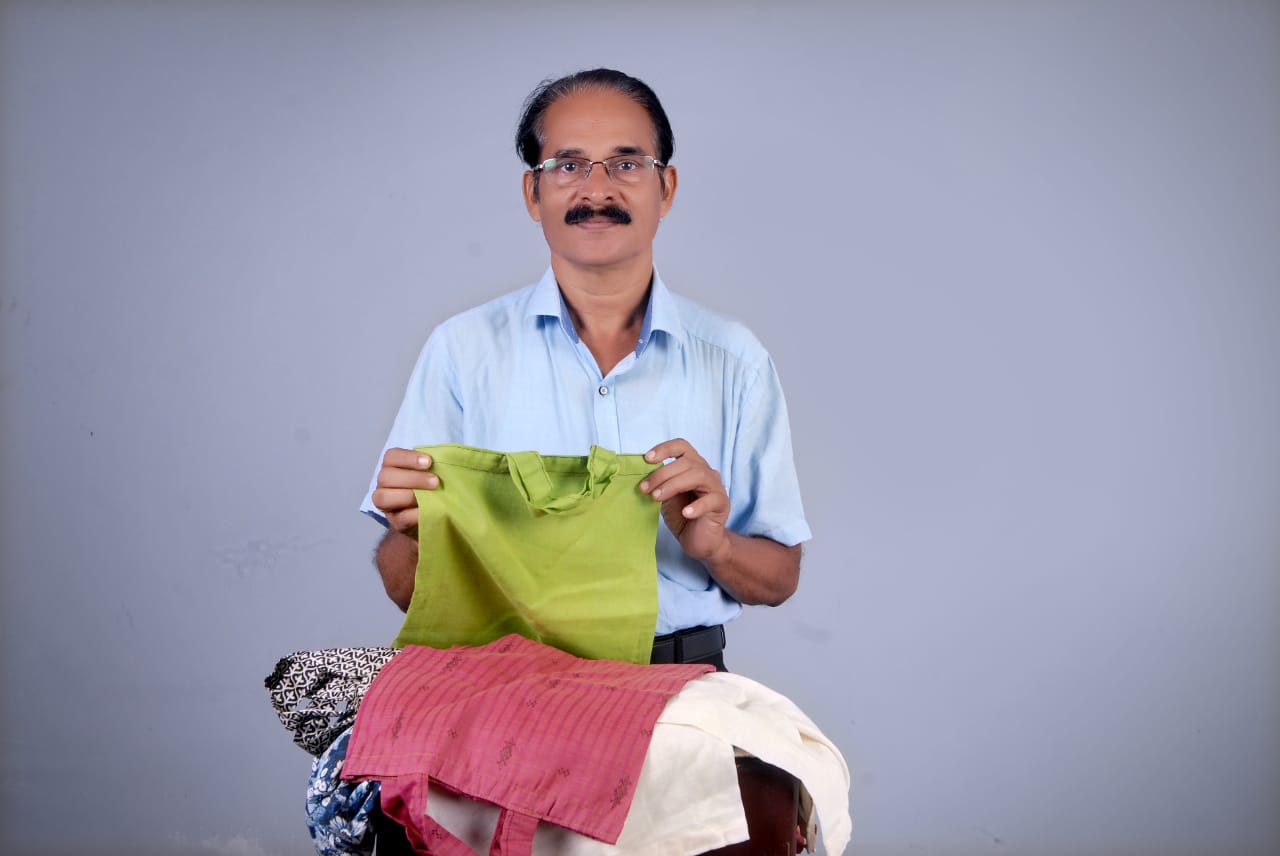 "The uneasy feeling that people might have while using bags made of someone else's old clothes is also resolved here. Even with maximum wear and tear, these bags can easily last for three months, cutting short the usage of about 19.5 carry bags at every home," Mohan explains.
With the aim to make this initiative a reality, he even sent a proposal about it to the CM's office a few months ago, and it is currently under consideration.
Now, Mohan plans to make this a movement that can generate income as well.
---
You may also like: Can Plastic Bags Be Upcyled At Home? 66-Year-Old Mumbai Lady Shows The Way!
---
"The aftermath of the Ockhi cyclone left close to 350 families in a state that they have still not recovered entirely from. What I have in mind is to bring these families on board, so that they can stitch the bags and earn a livelihood of ₹15,000. It does two important things, at once—protecting the environment from the onslaught of plastic and providing livelihood to unemployed people. About 22 families have agreed to the idea as well. This is a part of the new proposal that I have made to CMO, and hopefully, it'll be put into action soon," Mohan concludes.
You can reach out to Mohan Kumar for any additional information at 9447031291.
(Edited by Gayatri Mishra)
Like this story? Or have something to share?
Write to us: contact@thebetterindia.com
Connect with us on Facebook and Twitter.