These folks come from varied backgrounds; there are teachers, businesspeople, students and tea planters, but are bound by the love for native and rare orchids.
Khyonjeet Gogoi has been hunting for orchids since 1994, and this chase has landed him in several tense situations, which he didn't think he would survive.
One such situation was an encounter with the dreaded United Liberation Front of Assam (ULFA).
Khyonjeet was 23 at the time and was in search of orchids found only in Assam. Trekking along the forests bordering the Dibru Saikhowa National Park, he was picked up by the militants, who were initially dubious and later amused by his fixation with orchids. Perhaps that's why he was let go after five days.
A biology teacher at a local school in the town of Rupai in Assam's Tinsukia district, Khyonjeet is one among the many orchid lovers in the state, whose devotion to the gorgeous flowering plants has now become a quest for conservation.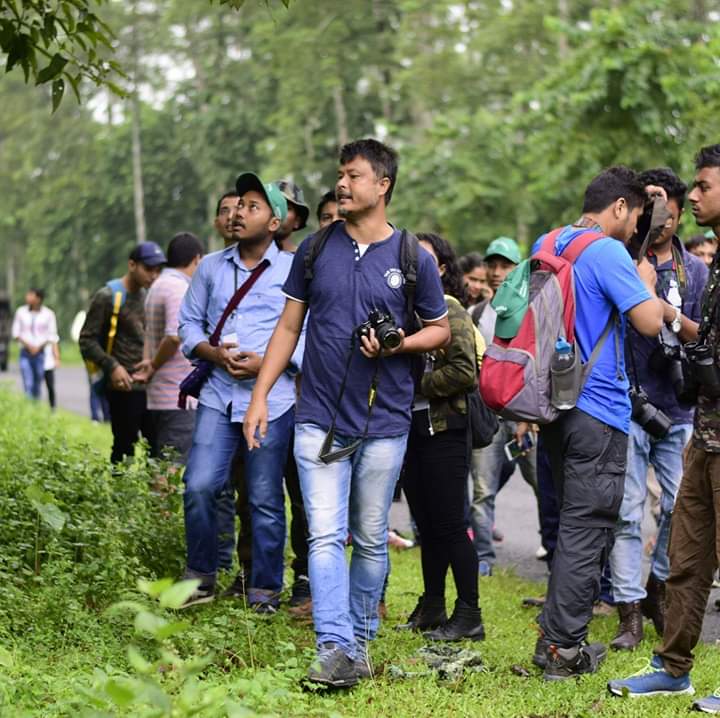 He is also a part of a group named Orchid Society of Assam that has 54 members. These folks come from varied backgrounds—there are teachers, businesspeople, students and tea planters—but are bound by the love for native and rare orchids.
"All of us grow endemic orchids in our personal capacities. These are species that are extremely rare and on the verge of extinction, and in the group, we have discussions about the ones we have collected and cultivated and also ways of conserving them. However, one of our major struggles is the smuggling and illegal trade of exotic orchids. Although their demand is not well pronounced in India, the scene is quite different abroad, and collectors are willing to pay any amount to smugglers for rare species from the Northeast," says Ankur Gogoi.
An orchid lover from Tengapukhuri, Ankur was inducted into the path of conservation by Khyonjeet in 2010.
Eventually, Khyonjeet decided to bring together orchid lovers in the state and Ankur began to reach out to people on Facebook. He managed to find enthusiasts from across the state; even in small towns like Tengapukhuri, Dhemaji, Lakhimpur, Golaghat, and Tinsukia. This led him to create a WhatsApp group last year.
Apart from discussions, this registered society also meets up occasionally and conducts photo walks led by Khyonjeet, where they go in search of rare orchids in the state.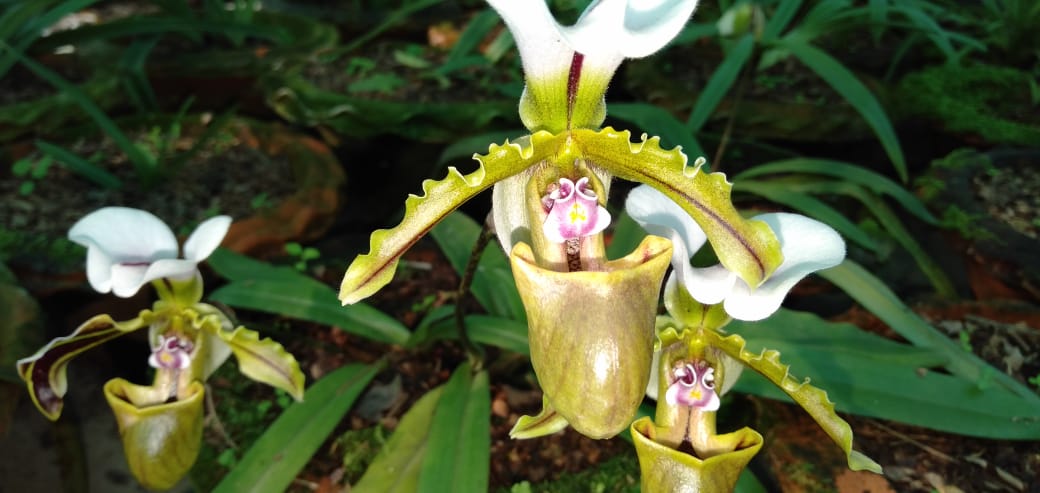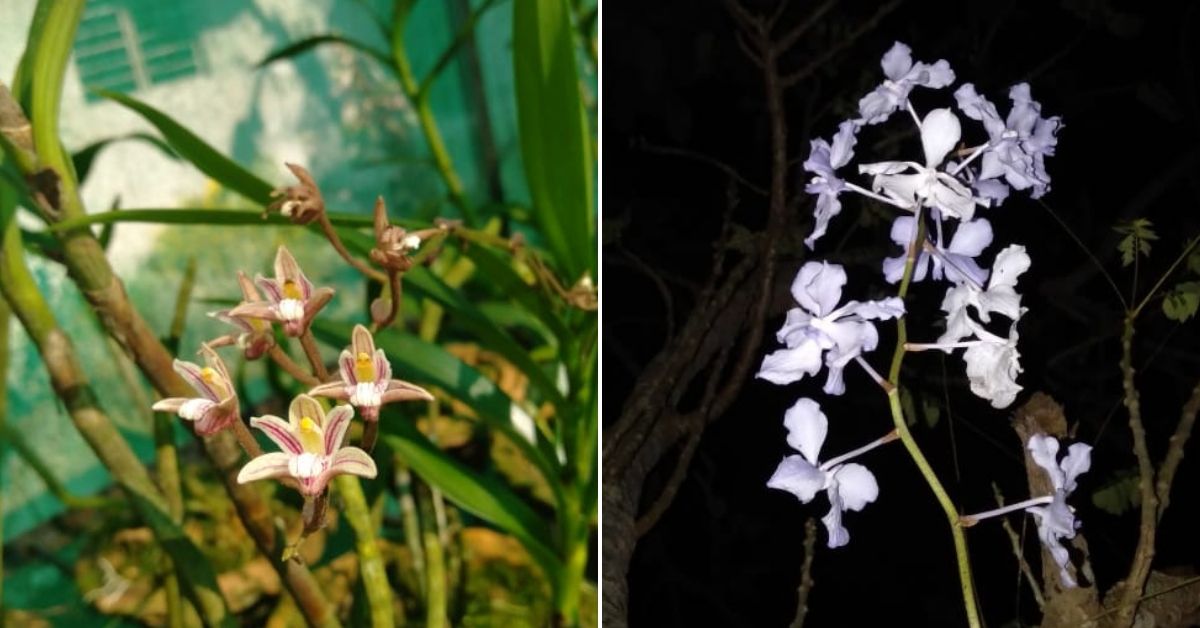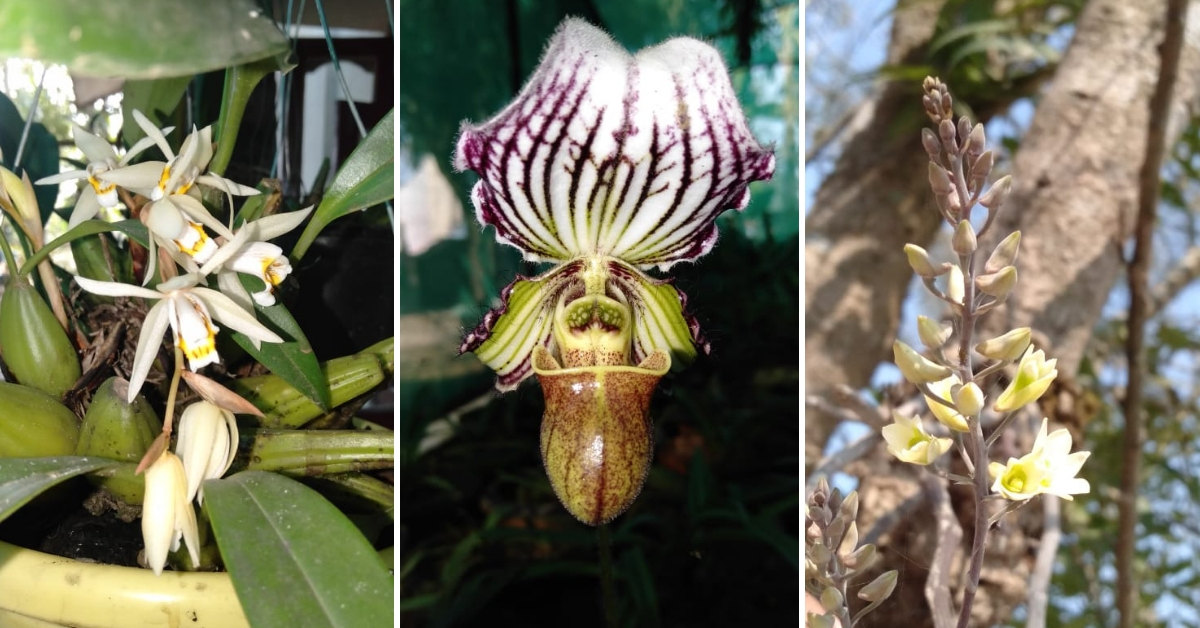 According to Ankur, orchids are so beloved and prominent in Assam that even the state flower is a rare orchid species—namely, the foxtail orchid, locally known as kopou phool.
"However, the locals don't know the value of kopou phool or how rare these are. For them, it is just another decorative flower that is used during Bihu to adorn the headdresses of the dancers and then thrown away. We want to change that by raising awareness amidst the local people and help them become conservators," says Ankur.
---
You may also like: Primary Schoolkids in Assam Give Up Midday Meal to Buy Milk for Rescued Baby Rhinos
---
Another issue is that, although Assam is home to some of the rarest orchid species in the planet, there is very little literature or research material on them. However, Khyonjeet is working on addressing this.
"During his initial days, Khyonjeet was at a loss at finding anything about the orchids of Assam. Today, he has discovered close to 50 species and documented hundreds of them. Understanding the pressing need to bring these discoveries to the fore and the need for preservation, he wrote an in-depth book about the same few years ago," says Ankur.
While Khyonjeet's personal efforts are indeed praiseworthy, the Orchid Society of Assam also has a few simple plans in the pipeline.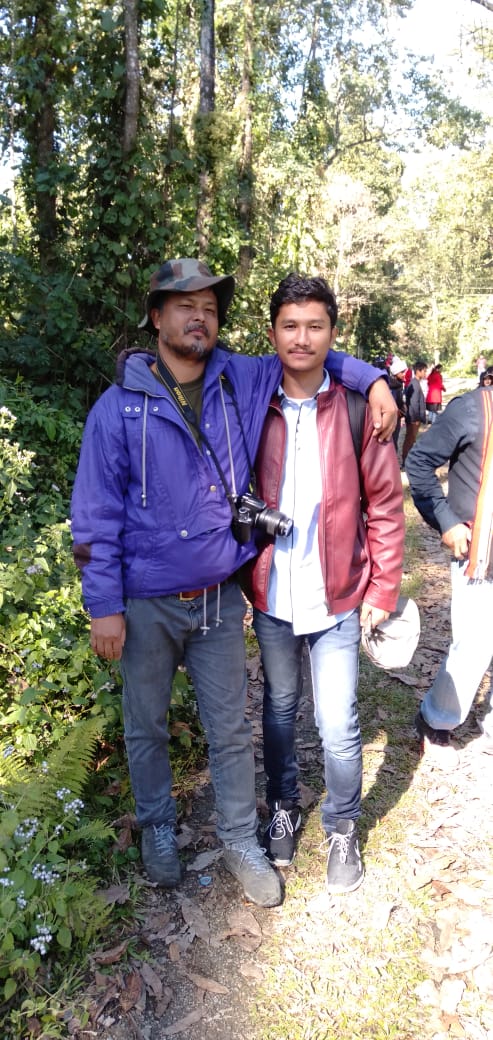 "Earlier, if we came across rare species, we would collect and cultivate them till they thrived on their own. Our future goal is to take back these plants to their natural environment and help them flourish naturally. We are positive that this step will help to counter the fall in numbers that illegal trade and smuggling have caused to the orchid flora over the decades," he concludes.
(Edited by Gayatri Mishra)
Like this story? Or have something to share?
Write to us: contact@thebetterindia.com
Connect with us on Facebook and Twitter.