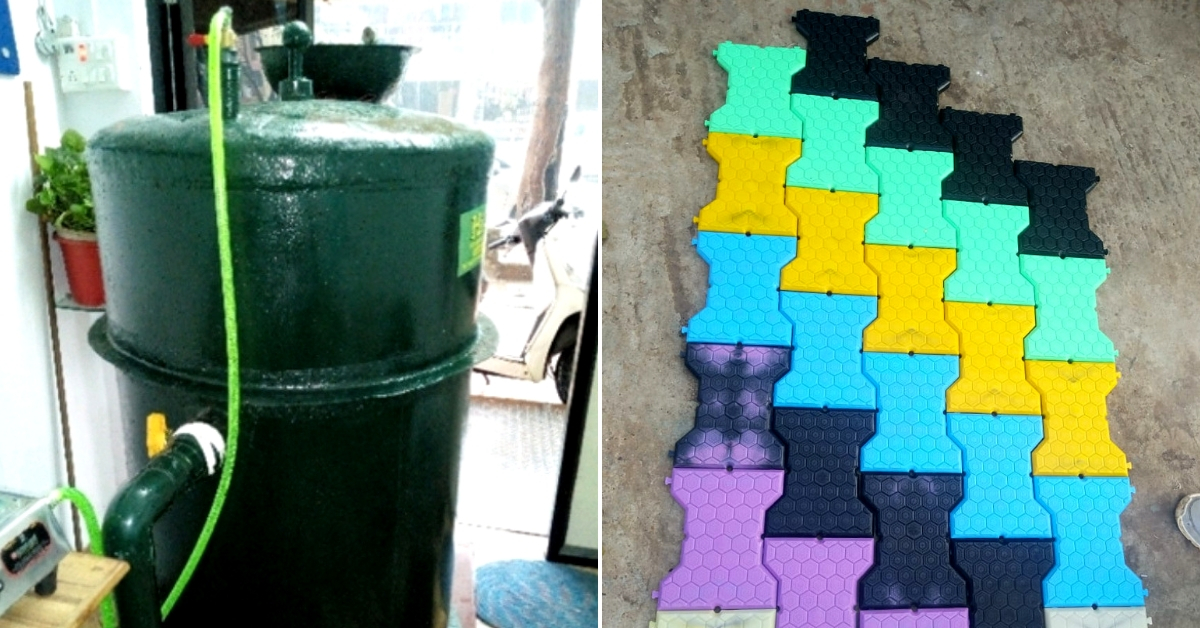 As we are on the horizon of the new year, here's a shout-out to 10 initiatives that made 2018 better and can act as inspirations for the steps we take in 2019 to save Mother Earth.
The planet and nature will be saved not because of the efforts of one person who does everything, but the combined forces of several people for the cause.
While we are flooded with news about animal deaths, forests being cut down and droughts etc., The Better India has also brought you numerous stories about exceptional individuals who are coming up with innovative solutions to save the oceans, forests and minimise our carbon footprint.
As we are on the horizon of the new year, here's a shout-out to 10 such initiatives that made 2018 better and can act as inspirations for the steps we take in 2019 to save Mother Earth.
1. Fuel from sunlight!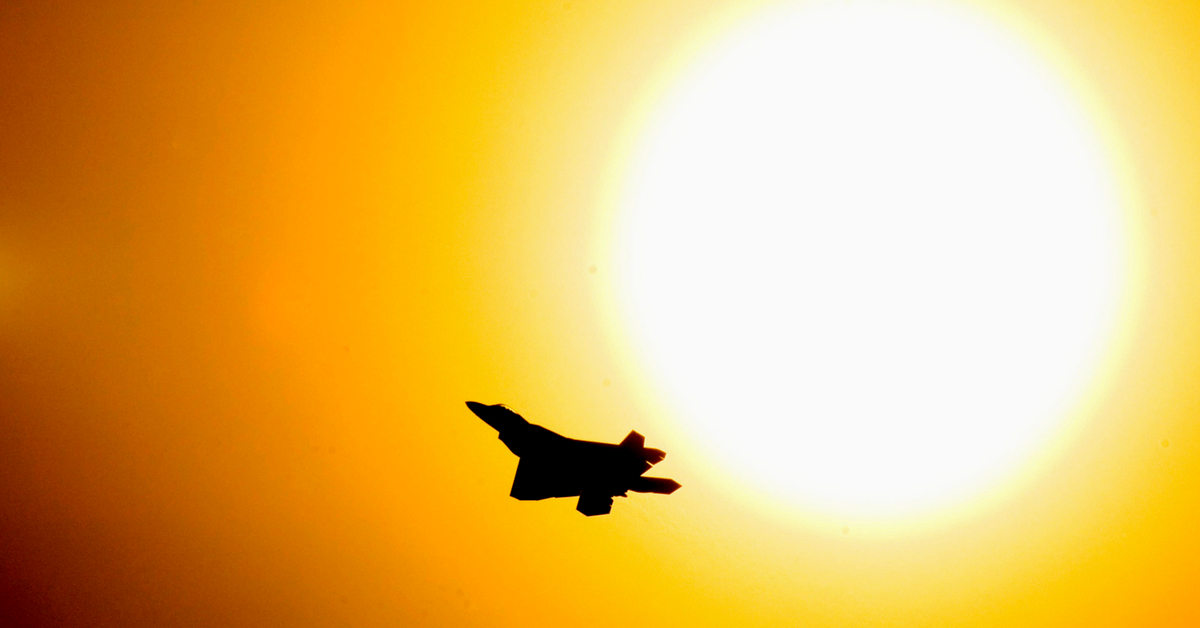 The reaction of pure hydrogen gas (H2) with oxygen (O2) in the air forms water (H2O) and also releases energy in the process. This energy can be used as fuel.
Dr Govinder Singh Pawar, a scientist at the University of Exeter, UK, is leading the research to make the fuel obtained from photosynthesis (or water-splitting) a reality. In fact, the team has already developed the material for the same.
The only by-product of this clean energy source? Water!
Speaking to The Hindu, a researcher from the team said, "Our material has excellent stability where, after 21 hours of testing, it does not degrade, ideal for water splitting purpose."
You can read the details about this inexpensive and scalable method to obtain fuel from sunlight, here.
2. Furniture from rice husk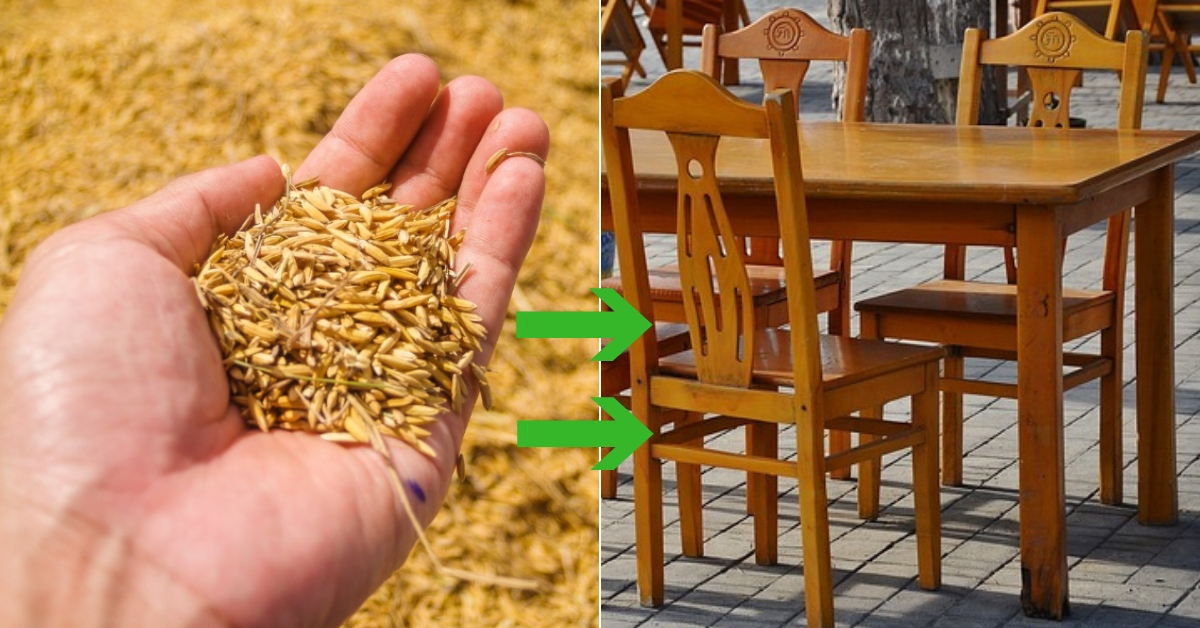 After rice grains are separated to be polished, what remains behind is the lighter, larger residue—rice husk. Harshit Garg, Shivendra Gautam, Priyank Sangani and Rajat Maheshwari, four students of IIT-Kharagpur have developed a way to turn this light yellow residue into beautiful, sturdy furniture!
Briefly explaining the process, Garg said, "We pour adhesive and chemical in the rice husk to produce a sheet, which can be used to produce the body of ball pens, kitchenware and pitch boards." The team was competing for the Hult Prize, a national competition among students to find solutions for social problems like food security, energy, environment etc.
You can read more about the team, their innovation and the $1 million prize that they are on the path of winning, here.
3. Old plastic gets a new foothold!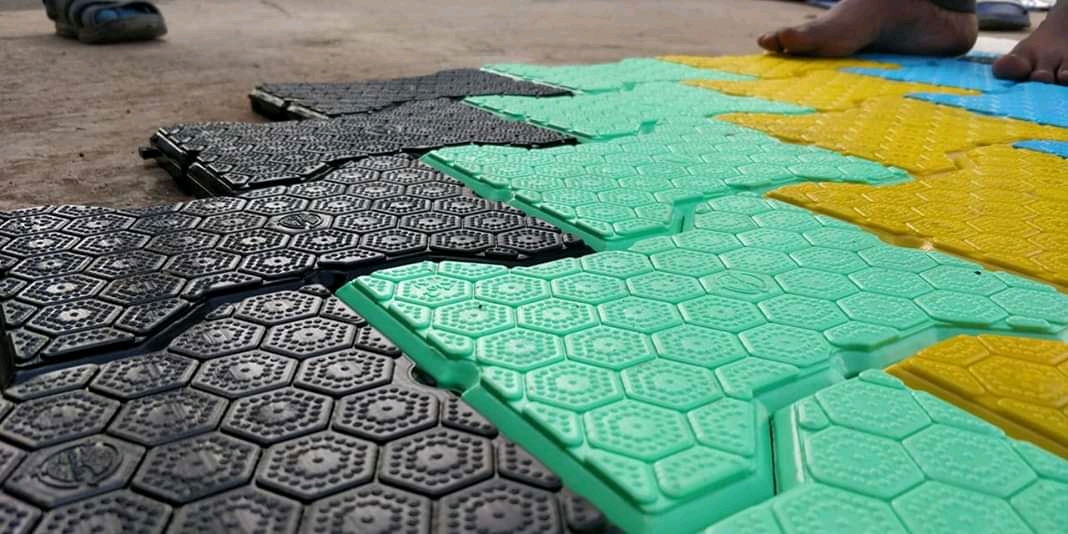 We discard tonnes of plastic in our life—everything from shampoo bottles to plastic packaging. Even with minimal use of plastic, one cannot really avoid such plastic pollutants.
But what if these plastic materials could be upcycled as pavement tiles?
Swachha, a Bengaluru based non-profit organisation has developed a way to do this and add a pop of colour to the otherwise monochromatic and dull pavements. Not only are the tiles aesthetically appealing, but are also inexpensive and easy to install.
V Ramprasad, the project lead told The Better India, "These tiles are non-porous, flexible and durable. Our tiles remain steady despite heavy traffic and footfall. They can be installed directly over damaged or problem floors with minimal sub-floor preparations. Moreover, they are resistant to most solvents, chemicals and abrasions, and simple to maintain, reconfigure or remove."
Find out more about these amazing tiles here.
4. Jackfruit to replace plastic plates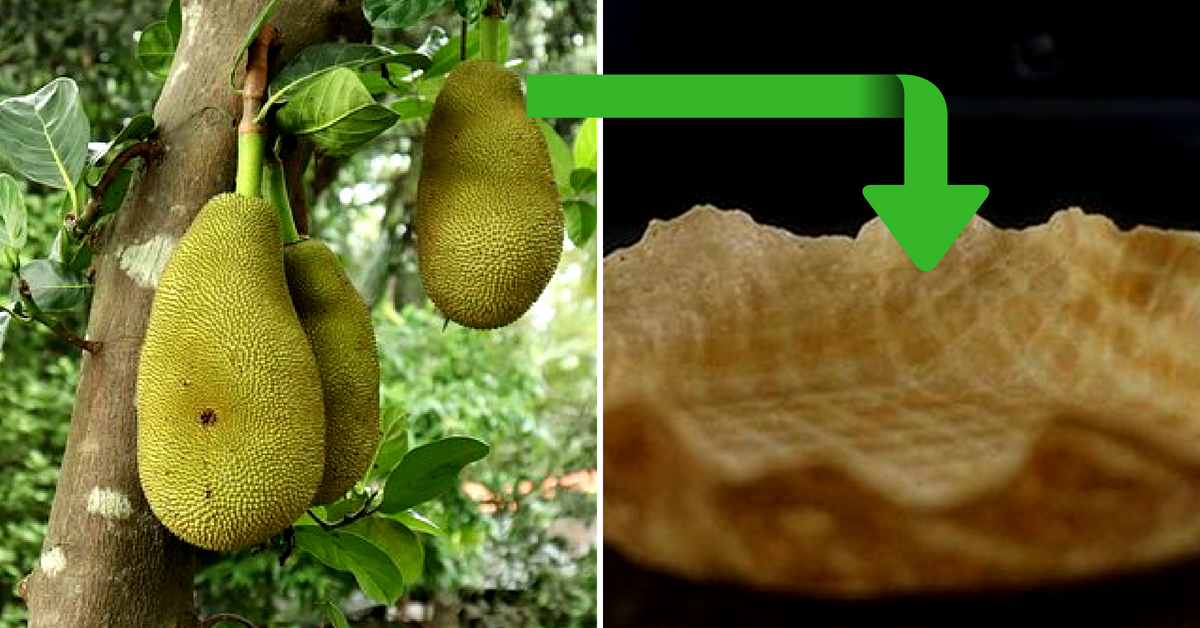 An excellent way to minimise plastic disposable kitchenware, this innovation by Indian Institute of Food Processing Technology (IIFPT) in Tamil Nadu is both eco-friendly and tasty!
The team has developed a way to utilise the thorny, thick exterior of the humble jackfruit and convert it into plates that can be eaten or discarded.
Speaking to The Hindu, C Anandharamakrishnan, the director at IIFPT explained, "… We wanted to develop a healthy-yet-tasty cone to hold the millet ice cream. We searched for a suitable base and found that the jackfruit's bracts, axis, seed and the fleshy, sticky, fibrous nut holders offered a healthy and economical alternative to the regular cones made of atta and corn flour."
Read in detail about the win-win solution here.
5. A solar model to cut your electricity bill by 95%!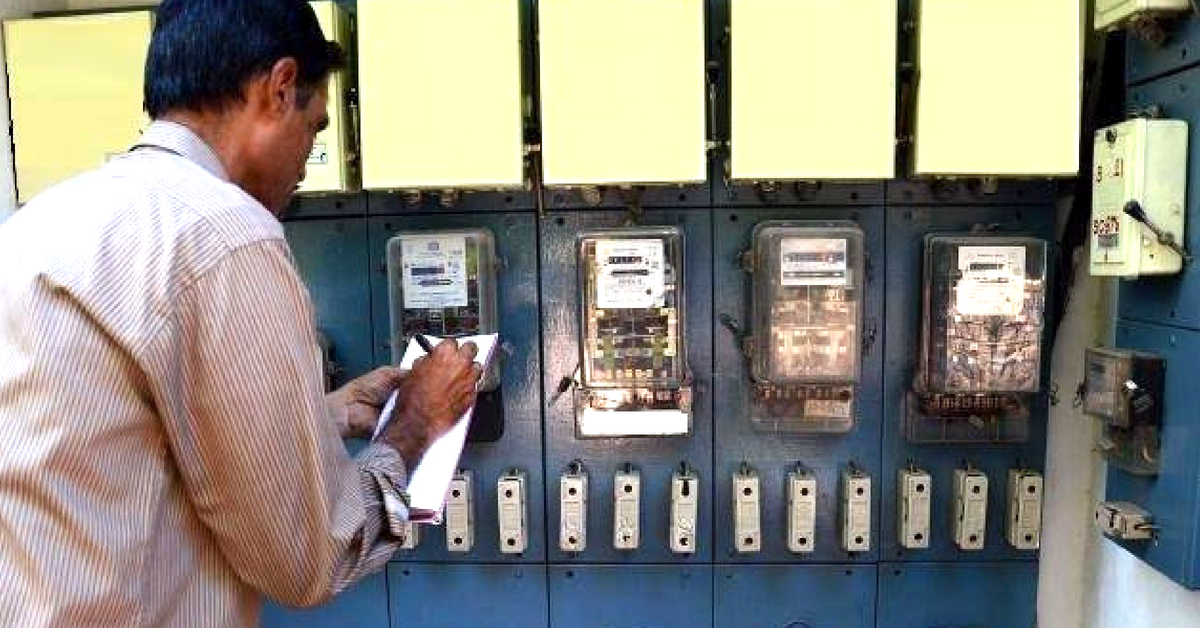 A study by the Delhi Electricity Distribution Company (DISCOM) shows how you can utilise and share rooftops to install electricity panels and cut your monthly electricity bills by a large margin.
Solar electricity, without a doubt, is one of the cheapest and most efficient of alternatives. However, due to the lack of domestic infrastructure and inability to invest in the panels, many people do not switch to the eco-friendly electricity solution. The model developed by DISCOM in association with BYPL and CEEW, two other power suppliers in the capital, allows communities to come together to share the cost and benefits of solar energy.
Read more about the innovating solution here.
6. Paddy stubble for you to dine on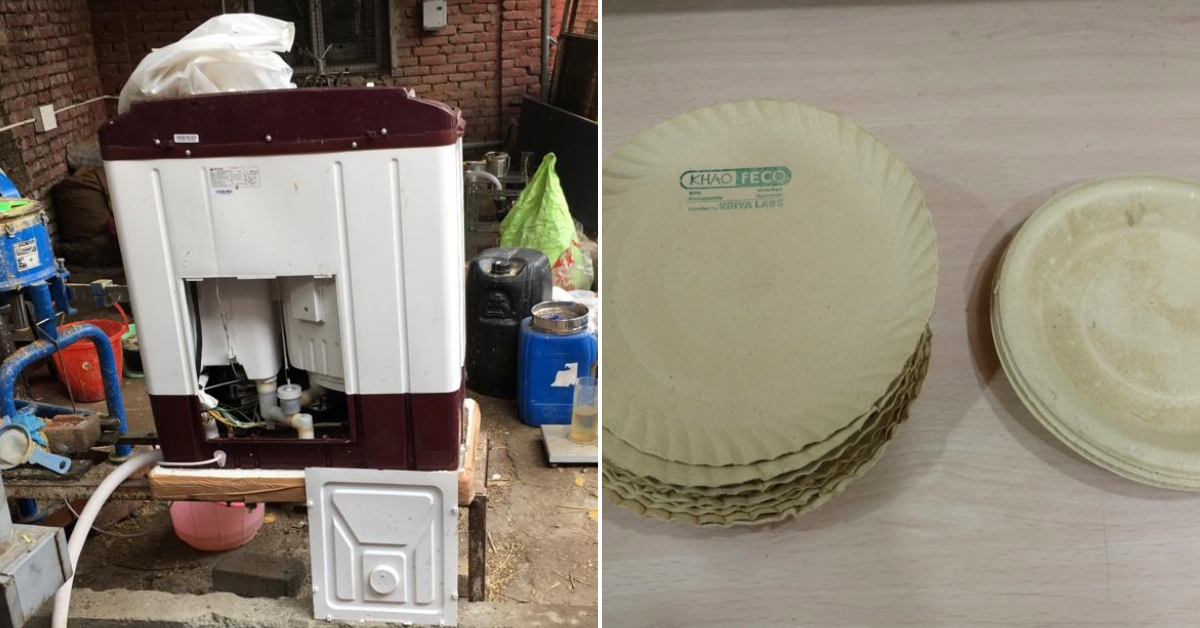 Every winter, we read extensive reports on how Delhi is suffocating in thick smog and how apart from vehicular and industrial pollution, stubble burning is the reason behind the air-pollution. Keeping the urgency of finding a use for the stubble residue in mind, a team from IIT, Delhi has developed a way of turning it into paper plates!
This innovation will not only curb stubble burning in the states of Punjab and Haryana but will also provide a sustainable income to the farmers who burn it because the storage or transportation of the 'useless' stubble becomes quite expensive for them. With IIT Delhi's innovation, farmers can earn up to 100% profit from the paddy straw!
You can read about the innovation and its utility for farmers here.
7. A 12-year-old's innovation to clean our oceans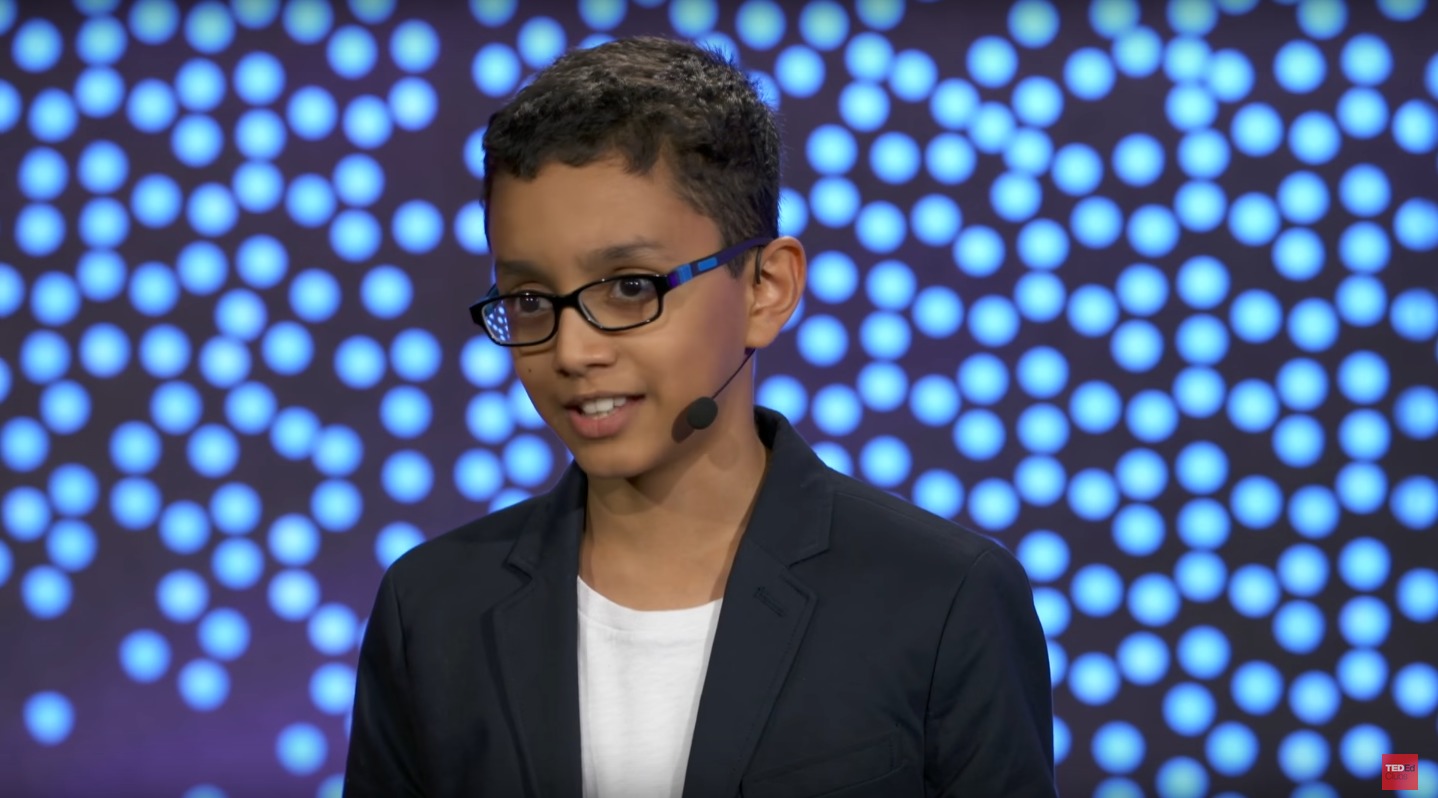 According to Al Jazeera, in the next 30 years, there will be more plastic in the oceans that are fish. The shocking statistics prompted 12-year-old Haaziq Kazi to work on an ocean cleaner ship that could suck in plastic waste from the waters, analyse and segregate it according to size.
The preteen started intensive research on his prototype and designed a 3D model for his submarine vessel. Although his prototype couldn't handle the waters of his bathtub for more than 7 seconds, this only encouraged him to work harder.
Going a step ahead with his innovation, Haaziq is also working on the logistical management of waste that his vessel would collect from the oceans. Speaking for the TED-Ed clubs, the young prodigy says, "There are two kinds of people in the world. The ones who create problems and the ones who solve them. I want to be in the latter category."
You can read more about this inspirational student here.
8. Temple flowers give a pop of colour to khadi clothes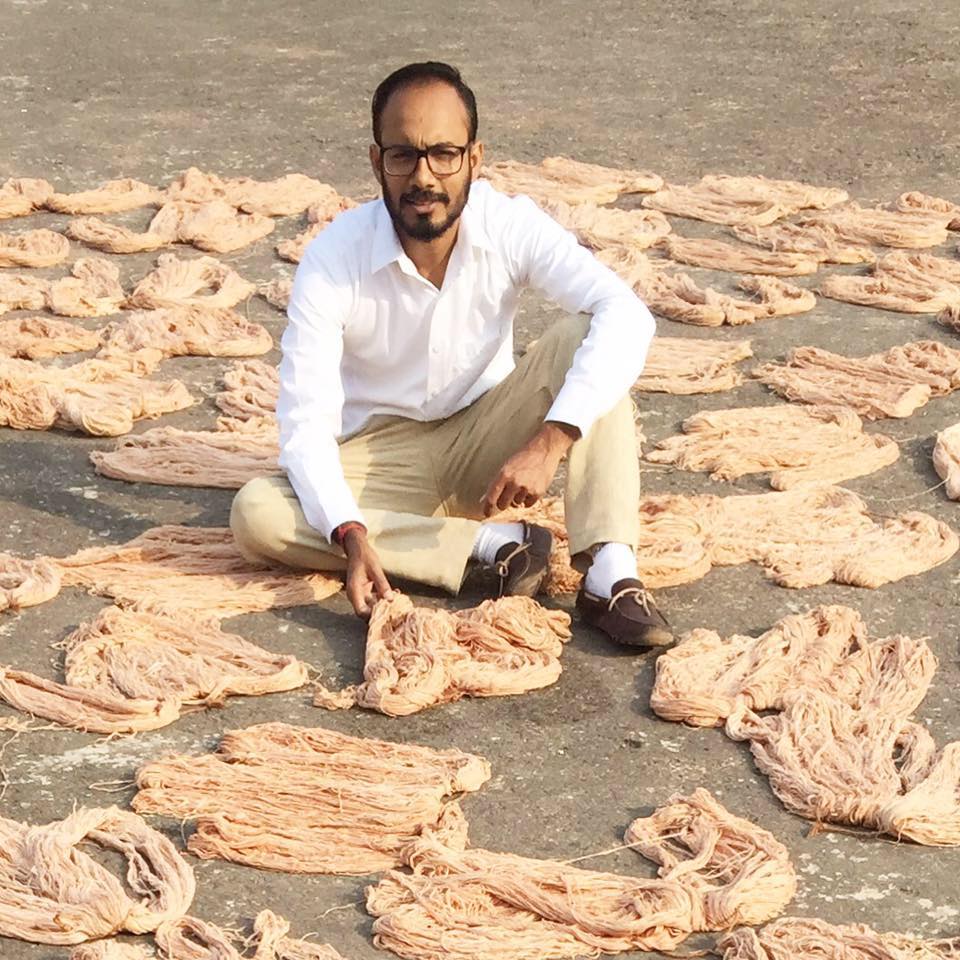 Thanks to Praveen Chauhan, a social entrepreneur from Bihar, flowers offered in religious institutions don't just wither away with time. Instead, they are used to make natural dyes for khadi clothes.
Chauhan started a social enterprise called MATR to revive the Khadi culture and help local artists get more respect and exposure. MATR has collaborated with an Australia-based sustainable clothing line, 'Because of Nature' and taken the work of local weaver communities and the khadi culture to international platforms in London, New York, Paris and Milan.
Not only is Chauhan helping in the revival of a humble weaving art, but he is also utilising the tonnes of flowers that go waste every day to do so. Read all about his story here.
9. Banana leaf food packaging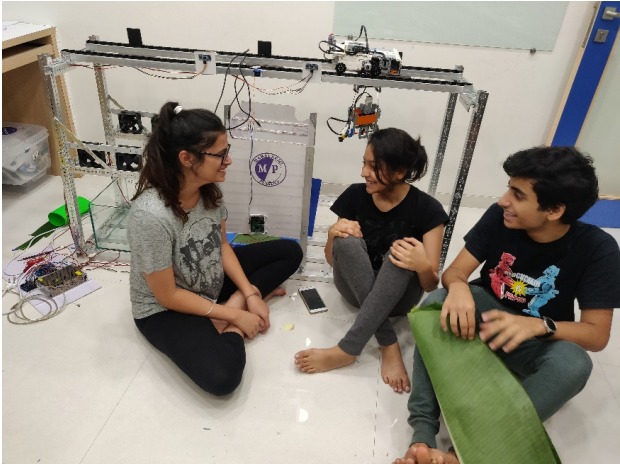 By returning to their roots, Riyaan Bakhda, Shreya Agarwal and Vanishree Iyer, all 16-year-olds from Mumbai, have developed a way to use banana leaves as a food packaging alternative.
Speaking to The Better India, Vanishree said, "The prototype that we have built follows a multistage process to complete the packaging. From cutting the leaf to scanning it for safety, followed by boiling, drying, sterilising and folding, it does it all."
The plastic and foil packaging that our food is delivered in has health implications in the long run. They also cost more than banana leaf packaging. Taking note of this, the team decided to research on how the otherwise fragile banana leaf could be developed to be sturdier and become an efficient packaging option. You can read all about how the young prodigies transformed the humble banana leaf into a viable packaging option and its benefits here.
10. Seaweed to save our oceans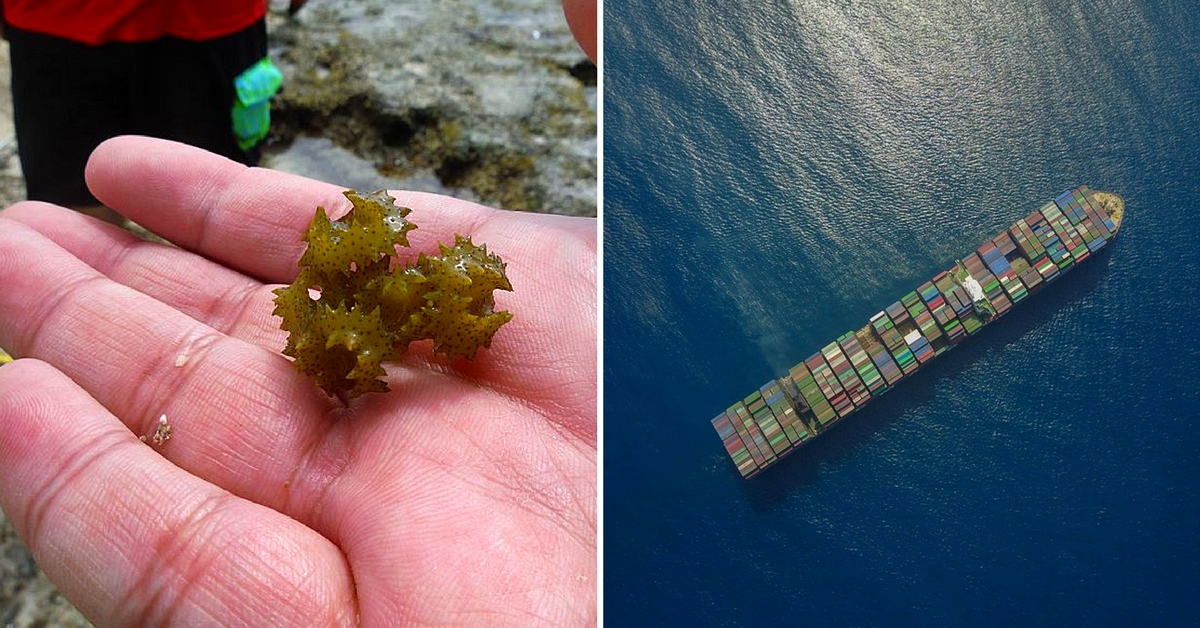 The accumulation of about 150 kg of barnacles, algae or molluscs on the hull of ships results in an additional weight of 6000 tonnes on the vessels. This 'biofouling' causes resistance in the movement of ships, increasing its fuel consumption too.
To tackle this, anti-fouling paints were developed in the 1960s. However, they were found to contain containing toxic chemicals which would enter the marine food-chain, hamper the environment and cause irreparable damage.
However, researchers at the Bharathidasan University in Tiruchirappalli, Tamil Nadu have developed a solution that can potentially end the woes of sailors without harming the environment. In fact, this anti-corrosive material they extracted is from a seaweed called Turbinaria ornata.
You can read in detail about how this tiny seaweed species can save our vast oceans here.
11. A portable biogas plant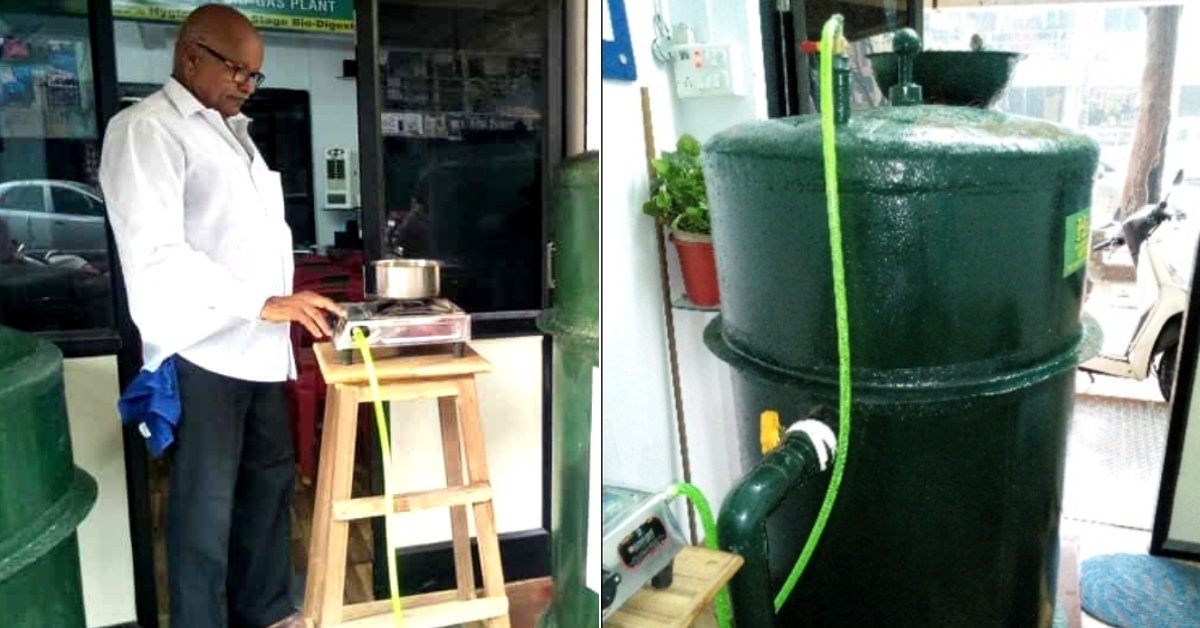 Rajagopalan Nair, a former Indian Navy officer, established his firm, Hi Tech Bio Solutions in Maharashtra after retirement. The civil engineer developed a portable biogas plant that can be used for both, domestic and commercial purposes.
Speaking to the Hindustan Times, Nair said, "My aim was to introduce a system that can eliminate wet wastage produced in scores of households like vegetable and fruit peels, discarded meat, chicken and fish waste, and other forms of wet garbage. With my plant, the wastage produced in the household kitchen can be converted into different types of by-products like cooking gas and liquid manure."
The fibre-glass biogas plant received an ISO certification earlier this year and Nair has started manufacturing the device in Vasai. You can read more about him here.
(Edited by Gayatri Mishra)
Like this story? Or have something to share?
Write to us: contact@thebetterindia.com
Connect with us on Facebook and Twitter.
Tell Us More
We bring stories straight from the heart of India, to inspire millions and create a wave of impact. Our positive movement is growing bigger everyday, and we would love for you to join it.
Please contribute whatever you can, every little penny helps our team in bringing you more stories that support dreams and spread hope.