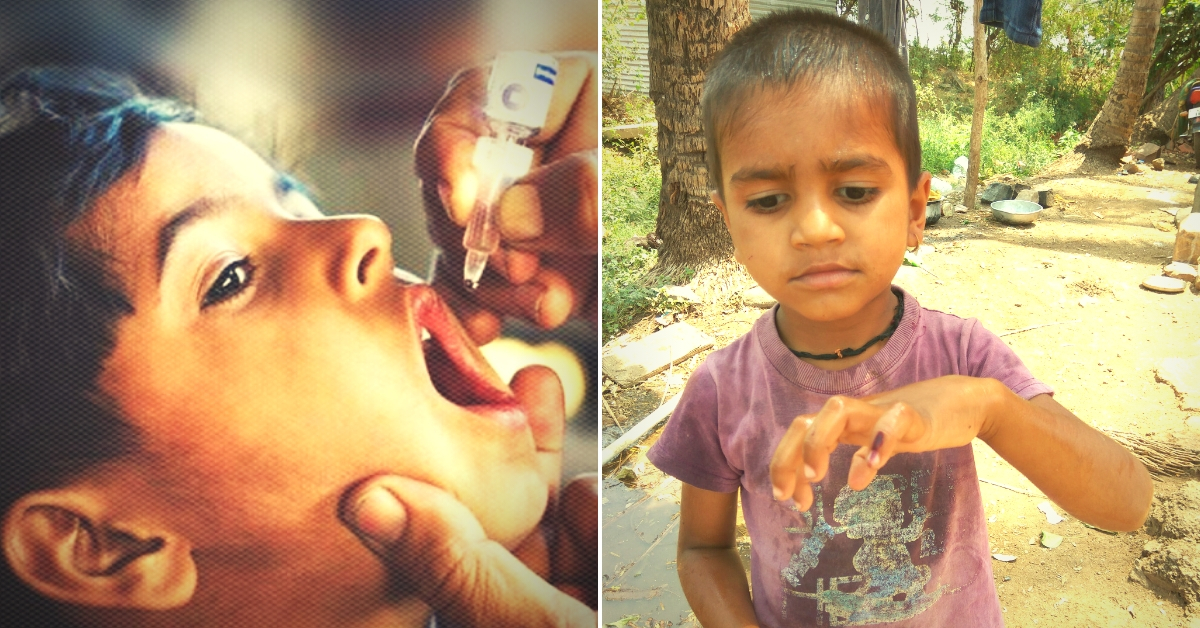 What went into scripting one of the greatest public health successes India has seen in recent years? We reached out to the grassroots to find the answers.
India's Pulse Polio campaign, which began in 1995, undoubtedly ranks among the greatest public health successes this country has seen in recent years.
Phrases like 'Do Boond Zindagi Ki' and 'Polio Sunday' are known to nearly everyone with a child in India. The last polio case in India was reported from Howrah district of West Bengal January 13, 2011. A stunning success.
But how is this possible? We all know India is full of remote, inaccessible areas cut off from the rest of the country, if not the world. So how could those 'Do Boond' reach such places.
We here at The Better India discovered one such case, which is an example that should shed more light on how this seemingly impossible task was achieved.
Speaking to government health officers and members of a WHO-appointed external monitoring team, The Better India explores how front-line health workers across the remotest villages situated in the heart of the Dandeli-Anshi (Kali) Tiger Reserve Forest in Uttar Kannada district, Karnataka, have ensured each child under the age of five receives their share of the polio vaccine. The Pulse Polio dates for this year were January 28 and March 11 (both falling on a Sunday).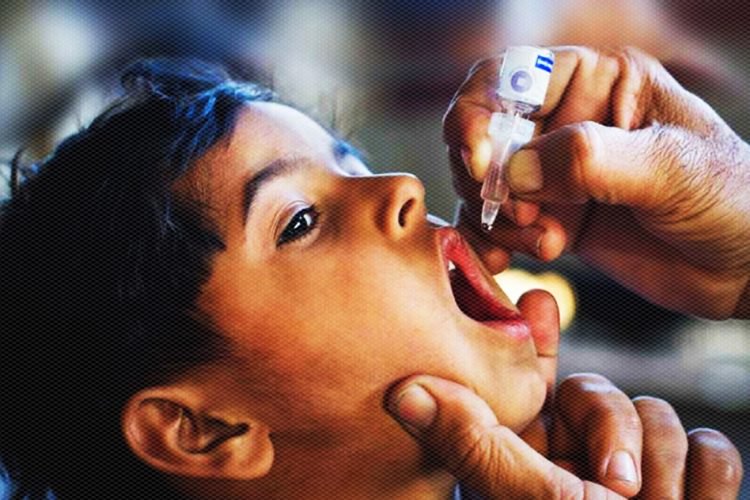 Living in these dense and largely uninhabited forests are poor migrants from Uttar Pradesh, Bihar and Maharashtra, and the unique Siddhi community.
Migrants from the above states are essentially daily wage workers employed by neighbouring plantations for the purposes of cutting sugarcane. Living in makeshift shelters, there is little certainty about where they will move next.
"Therefore, tracing them and immunising them and checking upon them during the post immunisation day surveillance is of paramount importance. It is for this reason we call them 'High-Risk Groups'. They live in abject poverty and at times do not even have basic sanitation facilities, which again makes them very vulnerable to a lot of communicable diseases. In addition to that, you don't really expect them to come to the booth to get their kids immunised and thus tracing them and ensuring that they get the drops is pretty necessary," says Dr Ishan Pathak, a member of the WHO external monitoring team who specialises in community medicine.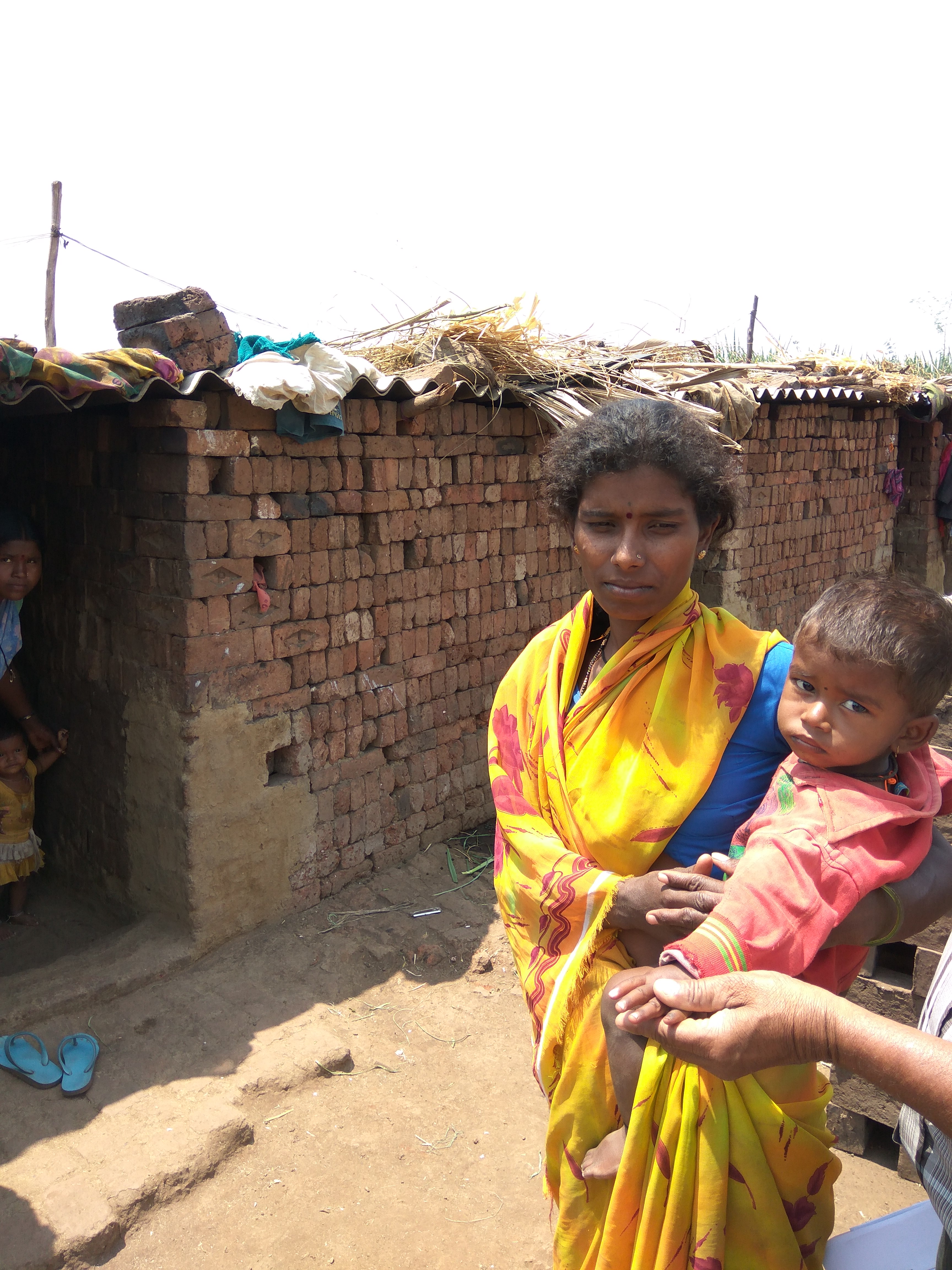 Another community that lives in these parts are the Siddis, who are descendants of an ethnic tribal group called the Bantu from East Africa brought over to India by the Portuguese as slaves around 300 years ago. Freed during the inquisition of Goa in the 18th and 19 Century, they settled in the nearby forests of present-day Uttar Kannada district, Gujarat and even Karachi, Pakistan.
"We ensured that all their children were given polio drops at booths the government set up and transit sites (bus stations), besides conducting a house-to-house survey to ensure no child is left unimmunised. In fact, few of our grassroots workers in these taluks were from the Siddi community. The involvement of the locals in any campaign acts as a catalyst to its success," adds Dr Ishan.
Locals who don the role of auxiliary nurse midwives (ANM), accredited social health activists (ASHA), anganwadi workers (AWW), and officials like the regional and district health officers are particularly critical to the ground-level success of these programmes. They are at the front-lines.
Interestingly, even though India has been officially 'polio-free' for seven years now, the intense efforts of these workers is what is keeping the epidemic from relapsing in this land.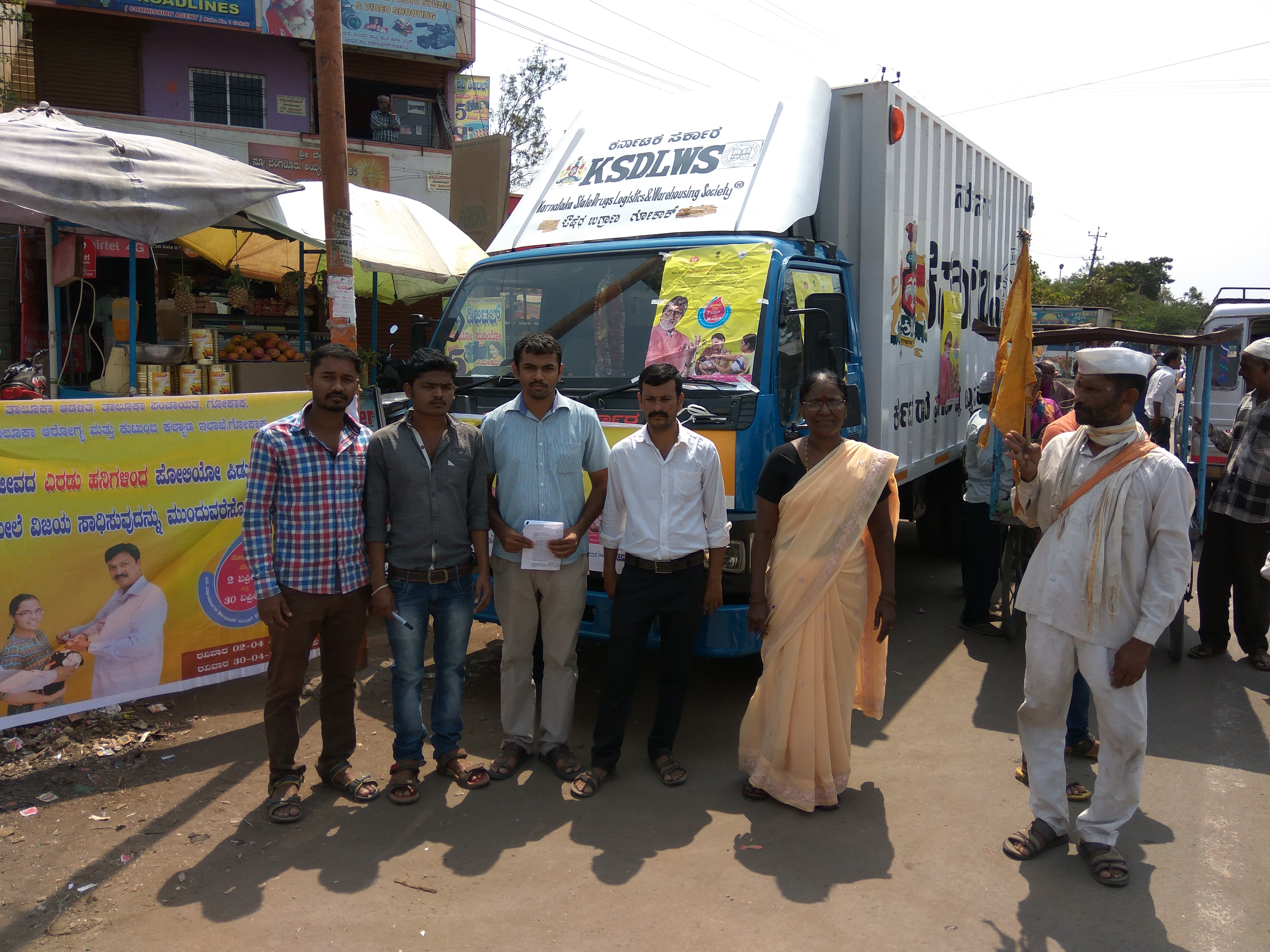 Speaking to The Better India, Dr Anil Bilimale, former Surveillance Medical Officer (SMO) overseeing Belgaum Division, Karnataka, under which these areas fall under, and erstwhile consultant with UNICEF, offers a lucid explanation of why India needs to remain consistent in her efforts.
"We are polio-free, but neighbouring countries like Pakistan and Afghanistan, besides African nations like Nigeria have the polio virus circulating in their country. With constant migration, an abiding reality in India there exists the remotest possibility that the virus may find its way into our environment. Despite receiving the vaccination, these children are protected at only one level. There will be certain kind of people who will be immuno-deficient, which in other words means that how much ever vaccination they receive, they may not possess immunity. If the virus does come back, it can catch hold of these people, and it can come back into our environment. That's the reason why we keep vaccinating our children so that it will block the virus from coming in," he explains.
Having said that, there were some real logistical challenges that local health officials and the monitoring team came across.
For example, Karnataka's biggest taluka, Joida, which stretches to almost 120 kms, the villages have merely 50,000 inhabitants scattered everywhere under cover of the dense forest.
"On any given day during a standard vaccination programme, our teams reach 120-130 households in the span of two-three hours without having to travel/walk too much. Here, to cover even 15 households, you will have to travel long distances inside the forest and the time taken is more. Sometimes they're not there when teams come, and we have to coordinate with local Block officials well in advance to ensure they are present when our team arrives. With phone signal virtually non-existent in these parts, this entire exercise requires serious coordination," says Dr Anil.
These efforts are aided by international agencies like the WHO, that trains doctors, volunteers and vaccinators, check on the quality of vaccines, assess the quality of activity on the ground and give feedback.
UNICEF takes care of communication and establishing a cold storage chain for these vaccines, while the local Rotary club often contributes to the funding process.
With a shelf life of 1-5 years, these vaccines are sourced from licenced local and international manufacturers who meet the quality control standards set by the WHO.
Speaking to The Better India, Dr Amaresh Patil, another member of the WHO external monitoring team who specialises in community medicine, said, "On the day of monitoring, EMs randomly select a High-Risk Area (HRA) and visit the place along with local health authorities. EMs visit houses in the area randomly and check for various aspects of the programme—number of children under five years of age in the house, number of under-five children immunized with polio drops during the current programme irrespective of the previous immunization status by checking for the mark on the tip of their left little finger and number of houses marked during the programme,"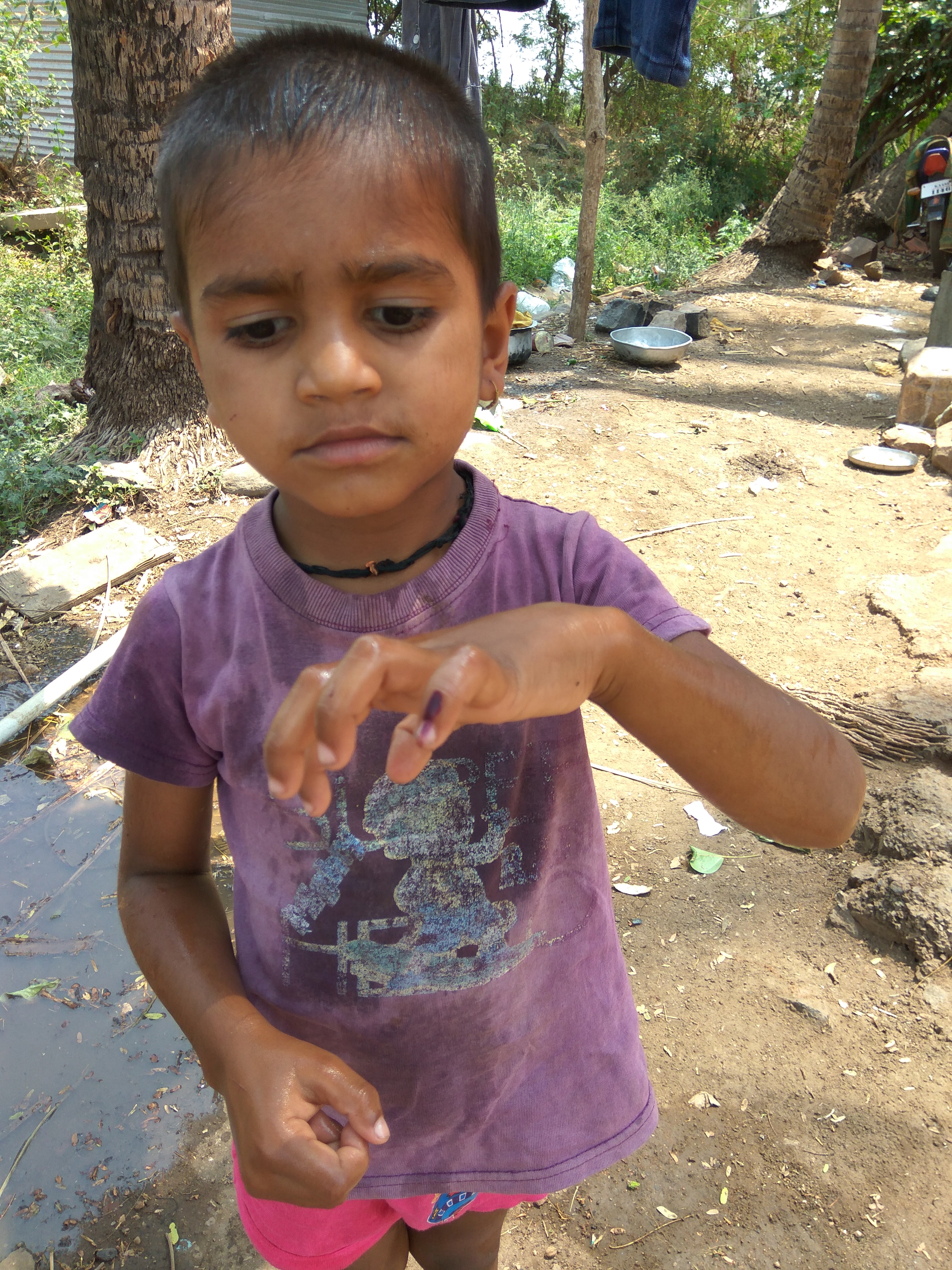 To find children who are more likely to be missed from the immunisation programme, priority is placed on cross-checking of areas which are at risk of being missed, popularly termed as High-Risk Areas (HRAs).
These include residential HRAs which are further divided into—hard to reach areas, low immunisation coverage areas (found out from various surveys), area with known refusals for immunisation, isolated garden houses, thickly populated slums with low sanitation and etc.
Other groups of HRAs include migratory sites which are then categorised as M1: Slums with migration, M2: Nomads, M3: Brick Kilns, M4: Construction site, and M5: Others.
Dr Amaresh goes onto tell The Better India that EMs also visit areas where there is a conglomeration of people like local fairs, bus stands, railway stations, bazaars, fun fairs, temples, mosques, churches and other such crowded places.
The EMs visit such areas and cross check for under-5 children for a mark on their little finger and house marking.
The chances of finding unimmunized children depend on factors like the number of high-risk areas, number of front-line health workers, topographical situations of the area and other inherent factors.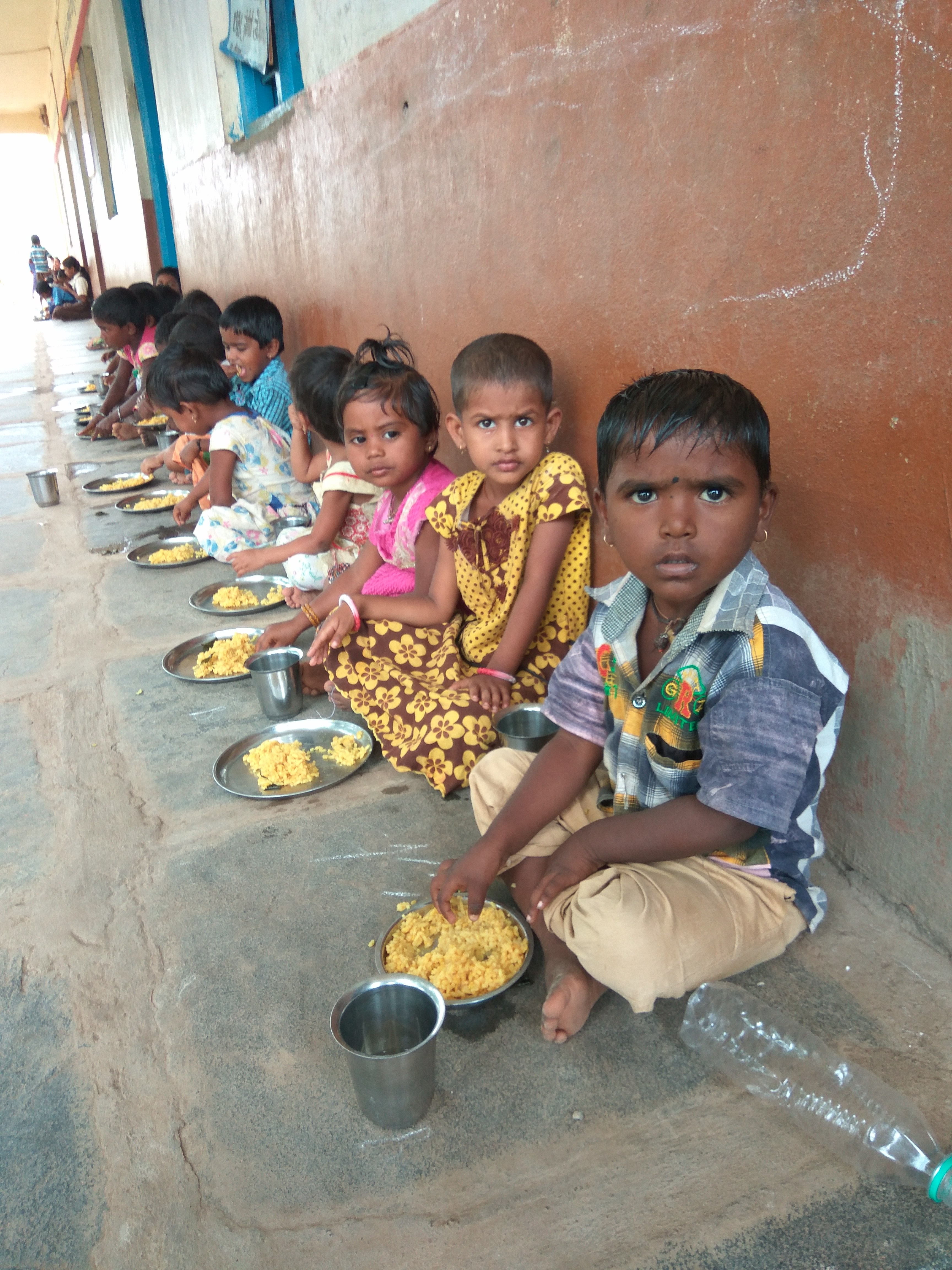 However, relentless efforts by frontline health care workers, the valuable experience gained by governments, international agencies, non-profits and local self-help groups over the past two decades have ensured that the chances of finding unimmunized children on post immunisation day continue to dip with every year.
"Polio is eliminated from India, but not yet eradicated from the world. We need to ensure that our population's immunity against polio is maintained. For that we have to keep vaccinating our children with oral polio and injectable polio vaccine," concludes Dr Anil.
Also Read: Worried About Contaminated Polio Vaccine? Here's All You Should Know
In other words, this is a constant battle. And the Kali Tiger Reserve example presents a unique example of how front-line health workers in India are successfully implementing India's Pulse Polio programme.
(Edited by Vinayak Hegde)
Like this story? Or have something to share? Write to us: contact@thebetterindia.com, or connect with us on Facebook and Twitter.
We bring stories straight from the heart of India, to inspire millions and create a wave of impact. Our positive movement is growing bigger everyday, and we would love for you to join it.
Please contribute whatever you can, every little penny helps our team in bringing you more stories that support dreams and spread hope.
Tell Us More