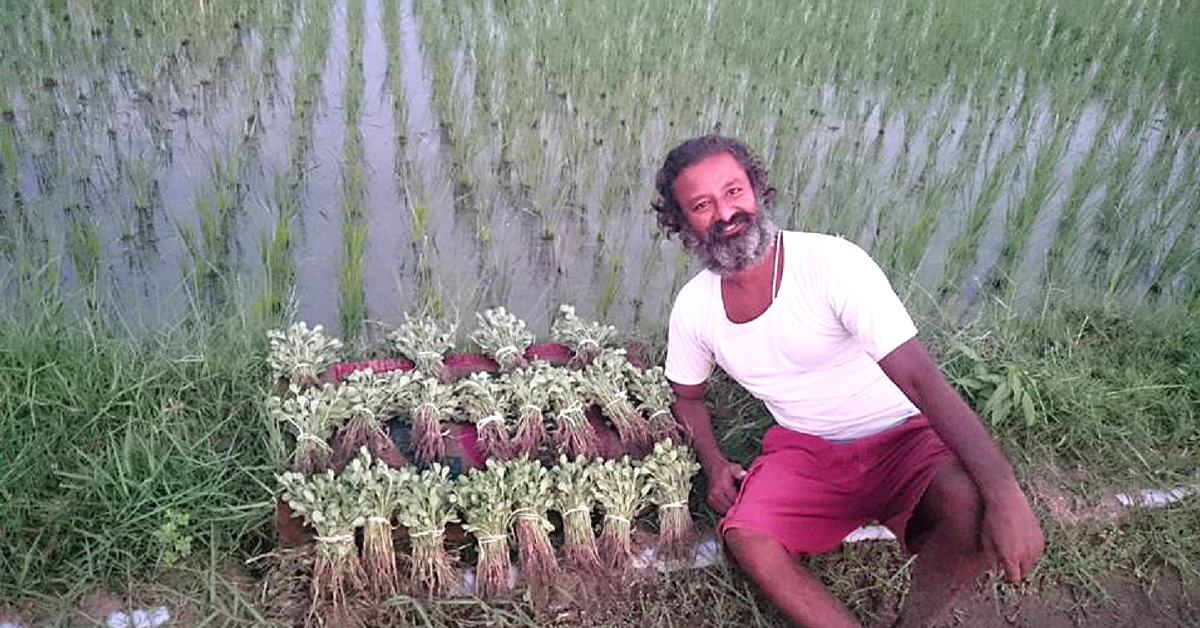 Observing that the solution to most of our health problems lies in nature and how we harness it to fulfil our needs, Dr Hari decided to learn more about organic farming.
In 2005, DRDO scientist Dr Hari Nath was given the opportunity to pursue post-doctoral research in the USA. As a defence scientist and a government employee, he needed permission to take a year off to work on his research in the Medical University of Carolina.
He was given the permission, and also a special comment from the then-President of India, Dr APJ Abdul Kalam – who knew him from the President's days in the DRDO.
"Kalam sir granted me leave for two years, but he asked me to promise that I would come back and serve my country," recalls Dr Hari Nath, speaking to The Better India. Dr Nath's journey since would have certainly made Kalam sir proud.
Before the research sabbatical, Dr Hari Nath had been working as a scientist at the Defence Research and Development Organisation (DRDO) for nearly 12 years. The post-doctoral research course saw him work on developing drugs for cardiac diseases alongside some of the finest scientists in India.
But once he moved to America, where he was awarded several drug patents and published several papers, his perception towards medicine – especially how and why it was created – began to change.
"Most of my research outcomes were not reaching the common public, but were benefitting multinational drug companies," shares Dr Hari.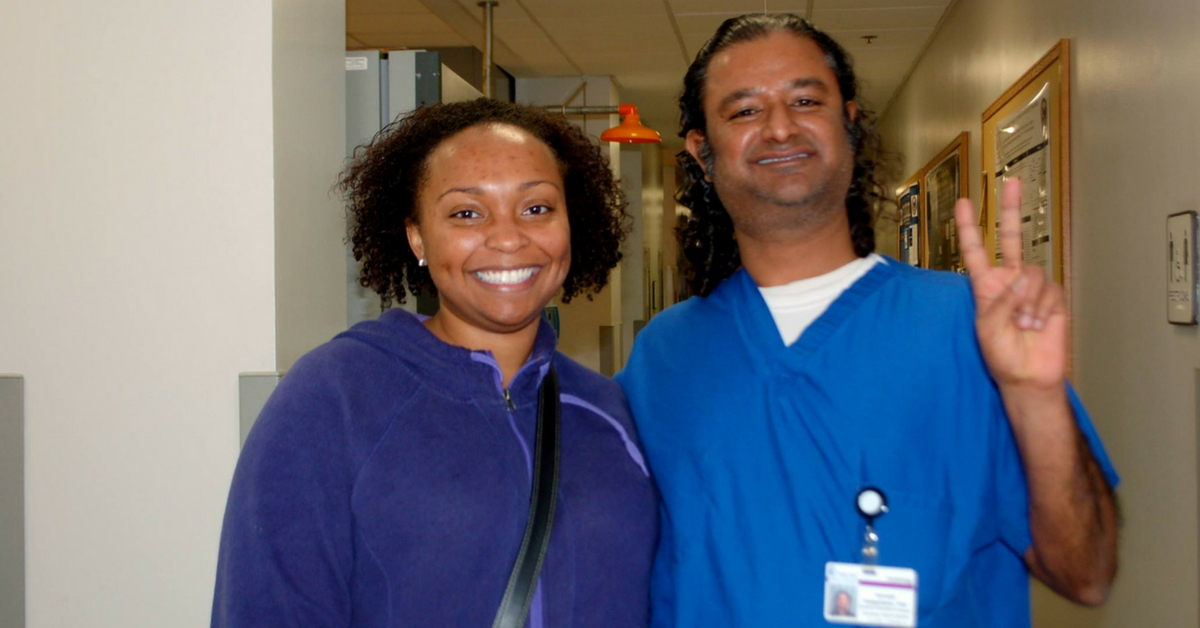 But the revelation stayed with him undisturbed until matters hit close to home. Years later, his mother developed lumbar spondylitis and arthritis. All Dr Hari could do was to advise her to visit a physician through a phone call. Naturally, it was an emotionally difficult time for him.
The visit to the doctor was not of much use, as the treatment was limited to painkillers and IV injections which had serious side-effects – like gastric ulcers.
"The pain became so unbearable that one night she called me and was crying about feeling trapped in her body, unable to escape the pain," recalls Dr Hari.
Desperate to find a solution, Dr Hari found an article written by a Japanese scientist. The piece discussed that Moringa leaves could be used to treat over 200 illnesses, with arthritis being one of them. The same concept was also a part of local folklore, where the leaves were held in high regard.
Dr Hari was happy to learn this as there were four Moringa trees in his mother's backyard. He shared the remedy with her, and she blended some leaves from the tree and consumed them raw, which upset her stomach. "So then, I suggested her to boil the leaves in water, and drink that," he adds.
The solution worked like a miracle. When he later asked her about the pain, she replied, laughing, "What pain? I am free of pain." The moringa leaves gave her a new lease on life. And gave Dr Nath a whole new idea.
In 2015, he returned to his hometown– Pennagaram in Tamil Nadu, so that he could take better care of his mother. He also used his expertise to turn moringa leaves into a powder along with other herbs that could benefit health. His mother encouraged him to work on this remedy as a solution for everyone suffering from pain.
Today, he creates a concoction known as the 'Moringa Bullet', which has helped locals suffering from arthritis, high blood pressure and diabetes.
The path to organic farming
Observing that the solution to most of our health problems lies in nature and how we harness it to fulfil our needs, Dr Hari decided to learn more about organic farming.
"When I was a child, I had a lush green childhood, with healthy farms and our soil was rich and our diet– healthy. We ate mostly millets," says Dr Hari. He describes how our immune system starts with our mother's milk and develops as we eat healthy food.
"We have a large microbial world inside our intestines that help in digestion, and this changes with the food we eat," observes Dr Hari. "The millet diet we earlier consumed was very useful for our gut bacteria to process vitamins, but our diet today makes it weaker," adds Dr Hari.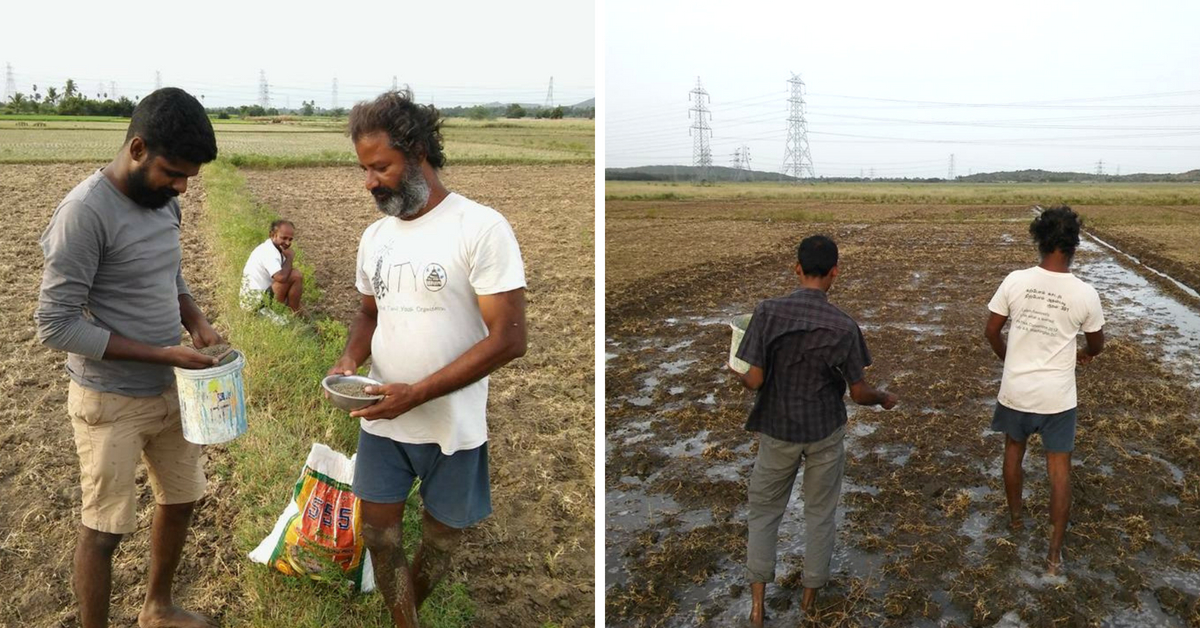 And it's true. A 2007 study found that the importance of fibre is intimately tied with our gut microbes. A proper fibre diet feeds and makes these bacteria thrive, increasing our metabolism and absorption of nutrients.
"These days, with polished white rice, our diet is primarily carbohydrates, which are not much use to the microbes in our gut," notes Dr Hari. Combine that with the fertilisers and such, our diet is changing so rapidly that our body simply cannot adapt, he says.
Plants too had high organic content in their soil earlier, which was derived from compost made from manure and other animal droppings. This organic content is similar to our gut bacteria, helping the plant process nutrients, he says. As he points out, fertilisers changed the soil composition drastically.
Seeing and experiencing all this first-hand pushed Dr Hari to an initiative that would benefit the people, and not merely remain trapped between research papers.
Speaking about the need of good farming practices and what pushed him to take up organic farming, Dr Hari says, "If there is one shortcoming of research science, is that it is a very reductionist approach. We break the human system down to organs, organs into tissues and tissues into cells, finally to the molecular level. We keep dissecting and see if drug molecules work to cure ailments. All this does is address the disease and not the root cause of the disease."
And as the saying goes, we are what we eat. Dr Hari decided to make healthy sustainable crops to make people healthy. He wanted to make the soil.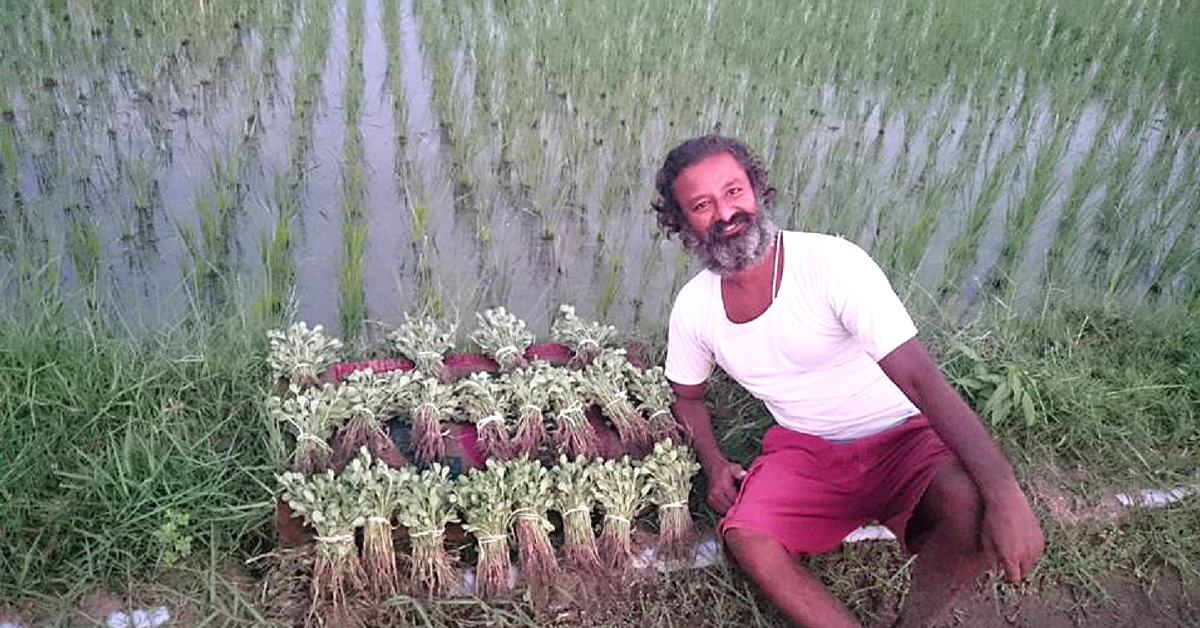 So how does he do this?
Today, Dr Hari grows indigenous varieties of crops in his farmland, including moringa, curry leaves, amla and other seasonal vegetables.
He also uses compost pits where he deposits cow dung, urine, dry hay and green moss. This compost is mixed in the soil to bring back organic content into the soil. This increases soil biology and makes plants much healthier!
He even has organic ways of dealing with pests. He makes pest-repellents using ginger, garlic and green chillies, soaking them in cow urine and spraying it on the crops during cultivation.
"We have a direct umbilical cord attached to our soil. The healthier the plants that grow in our soil, the healthier we become," says Dr Hari.
Along with that, he has reached out to local farming communities to promote organic farming. He feels, "We need to be the ambassadors of nature and take charge of the food we grow by respecting nature."
He signs off, "Farming is a science for me; it is art, and it is culture; it is a way of 'Vasudeva Kutumbakam', which means 'the whole world is a family living together'."
(Edited by Shruti Singhal)
---
---
Like this story? Or have something to share?
Write to us: contact@thebetterindia.com
Connect with us on Facebook and Twitter.
We bring stories straight from the heart of India, to inspire millions and create a wave of impact. Our positive movement is growing bigger everyday, and we would love for you to join it.
Please contribute whatever you can, every little penny helps our team in bringing you more stories that support dreams and spread hope.