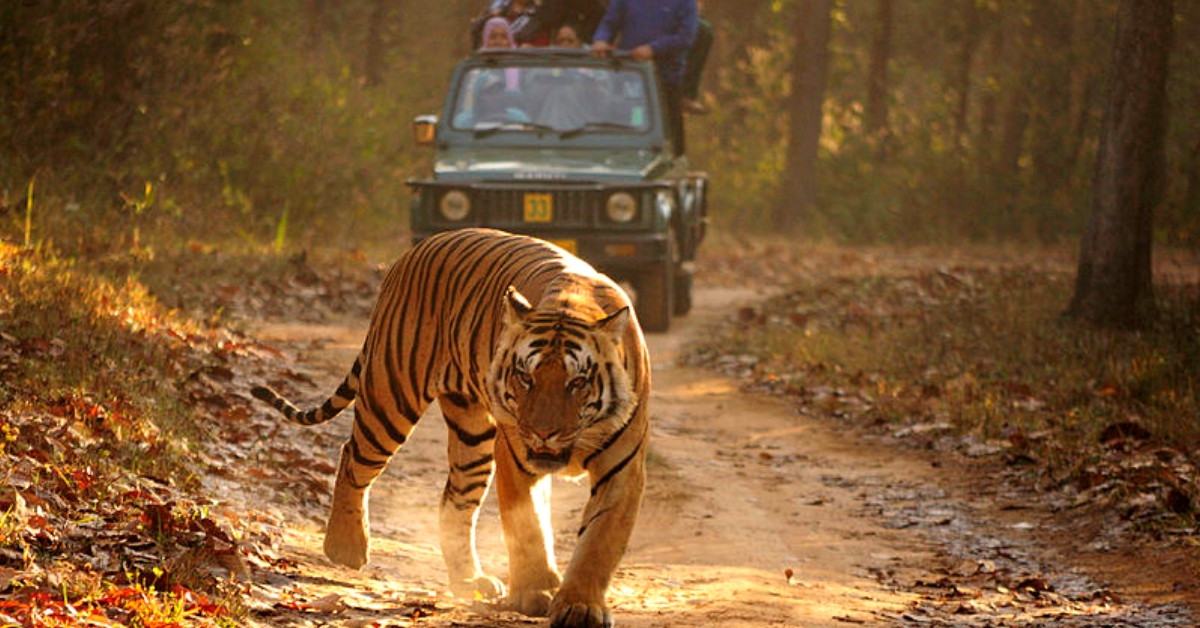 "While animal rights activists feel strongly against culling, it does not make a difference to conservation whether a tiger is packed off to a zoo or killed. In both cases, it is one tiger less in the wild."
We were a group of ten teenagers, walking through the dense jungles near Kyaari, Uttarakhand, led by two locals. All we were carrying with us was a Gandhi gun (one that only makes a loud bang like a gun, but doesn't shoot a bullet) and some fear of the jungle. The grass around us came up to our chests, a perfect camouflage for most animals that were lurking around us. We were following the call of barking deer.
We had been walking that path for about ten minutes when I heard a sound that can roughly be described as the breathing of a grownup human who seemed to be suffering from sinusitis. For a second I was confused, who developed a blocked nose all of a sudden?
Or was this something else?
I tugged at the shirt of our local instructor, signalled him to listen carefully. He merely nodded, put a finger on his mouth and we continued down our way.
It was later that the instructor told us that what I heard was a tigress walking alongside us. That was her normal breathing. No sudden attacks, no fear on the tigress' part, no growling.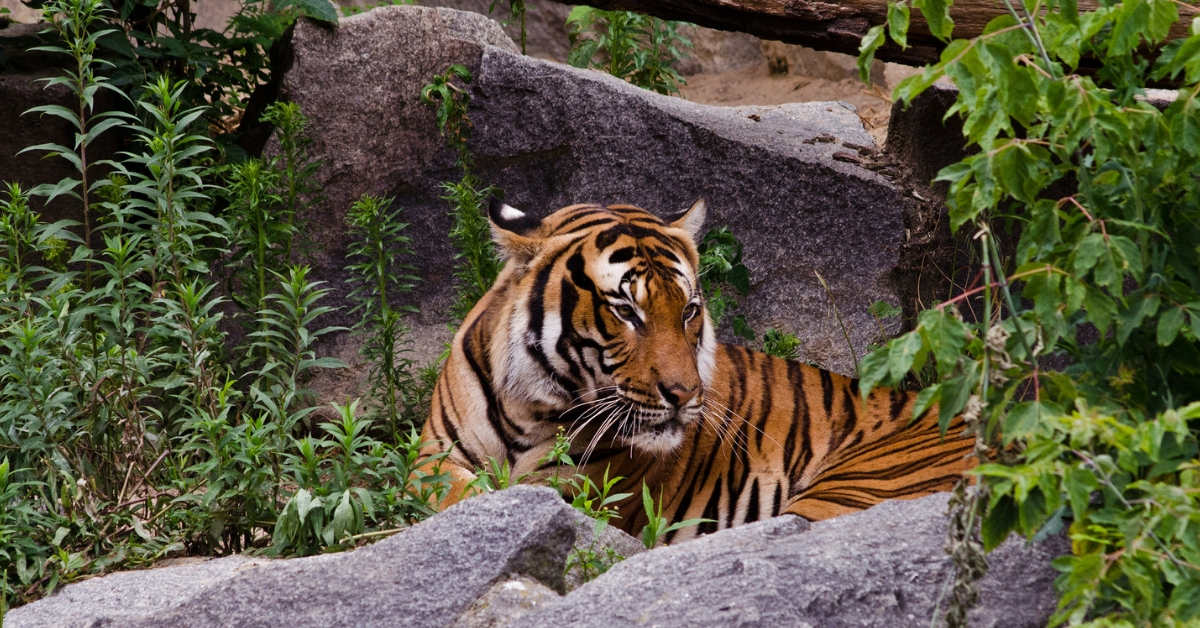 Up until that point, I had partly believed all the words that described tigers in media, textbooks and the psyche of people–that they are ferocious and fearsome man-eaters. That one incident changed it for me.
The recent debate over shooting to kill an identified man-eater tiger in the jungles of Tadoba in Yavatmal, Maharashtra, brought back this incident to my mind.
Like humans, every tiger and every animal is unique. Some are extra cautious, some friendly and some, due to no fault of theirs, or that of the humans, turn out to be man-eaters.
T1, as the Tadoba tigress is dubbed, has been reported to have killed 13 humans since 2016. In the last two years, T1 seems to have developed a taste for human blood.
The Supreme Court has declared that if the Maharashtra Forest Department fails to sedate/tranquilise the man-eater, the apex court will not stand in its way of shooting the animal to kill it.
Several wildlife activists, however, have been actively opposing this decision.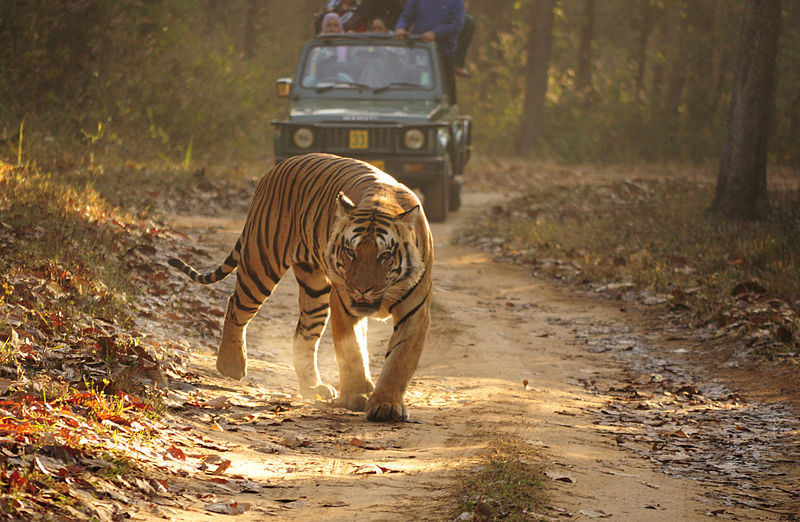 K M Abharna, a forestry official in the Pandharkawada area of Yavatmal, told the New York Times, "I don't want to kill this beautiful animal. But there's a hell of a lot of political pressure and a hell of a public pressure."
But before we get deeper into the debate, let's define a man-eater. You see, unlike most of us who live almost our entire lives in a city, the lives of those who live near forested areas are intertwined with the forest. Here, tigers, leopards, jungle cats, deer, hares frequent their fields and in turn, the villagers frequent the forests for water, wood and other essentials.
Now, say a woman is working in her field, and a tigress who is raising her cub nearby attacks her. Does that make her a man-eater? Fortunately or unfortunately, no. If a man is minding his business in the jungle and unknowingly walks very close to a vulnerable tiger, the tiger attacks him. That too does not make the tiger a man-eater.
A man-eater is a carnivore that hunts humans as prey–who refrains from eating any other animal. Not one that has attacked, injured or killed a human out of self-defence or fear.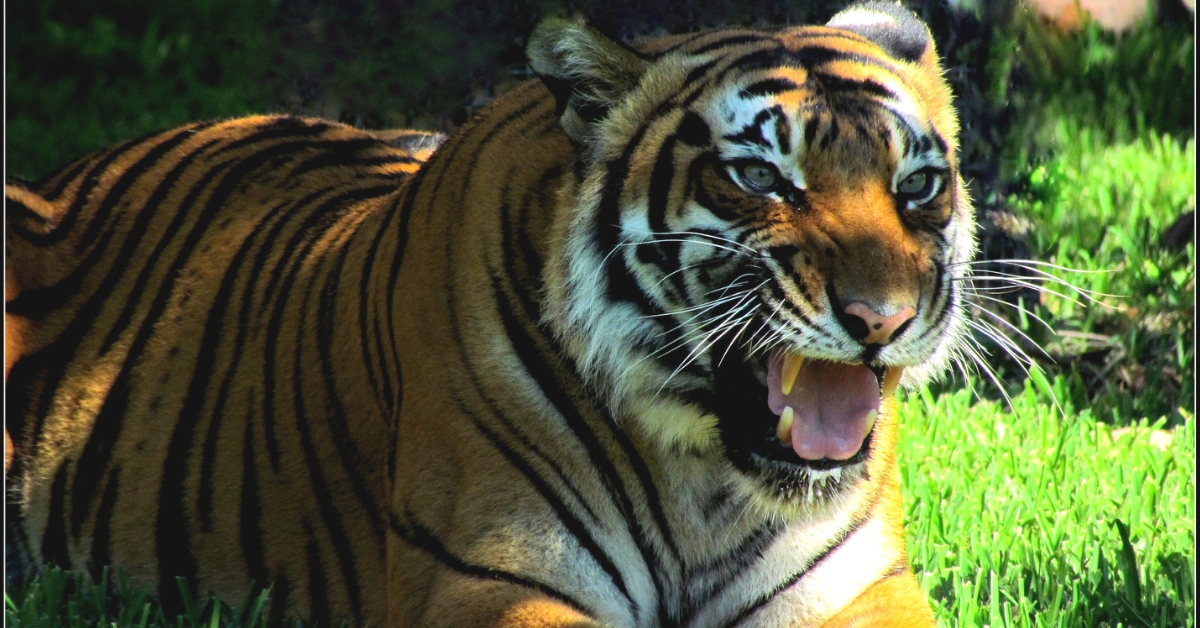 So, as official Abharna said, T1 too, is a beautiful animal, without a doubt. But one that has become a growing threat for humans in Tadoba. In fact, the Bombay High Court had earlier reserved the plea to shooting to kill T1 because she was rearing two cubs. Without a mother to teach them how to thrive in the wild, the cubs too would have turned out to be either problematic or weak.
Anirudh Chaoji, a member of the IUCN World Commission on Protected Areas, has been actively working in sensitive wildlife zones for over three decades. The Better India spoke to him regarding this debate. He told us, "See, animals even as strong as tigers, are usually inherently afraid of us, two-legged animals–even when we roam the jungle on foot. It takes a lot to get this animal out of its fear. But once it gets over it, it can be quite a task controlling the animal."
And it is in such instances that we need to rethink the black and white of killing natural treasures like tigers. The species is important to conserve our wildlife.
Even as their number has risen to over 2,500 now, making India the home to 60% of the world's tigers, rare instances like T1 can result in tarnishing the name of the species as a whole.
To reiterate, we are not insensitive to the individual. We understand that each animal is precious, and so is T1. But think about it–this tigress has killed 13 people in two years! "Let's step in the villagers' shoes," says Anirudh, and continues,
"If a rat enters our house, do we think twice before killing it? Yes, the tiger is no comparison to the rat when it comes to its position in the wild.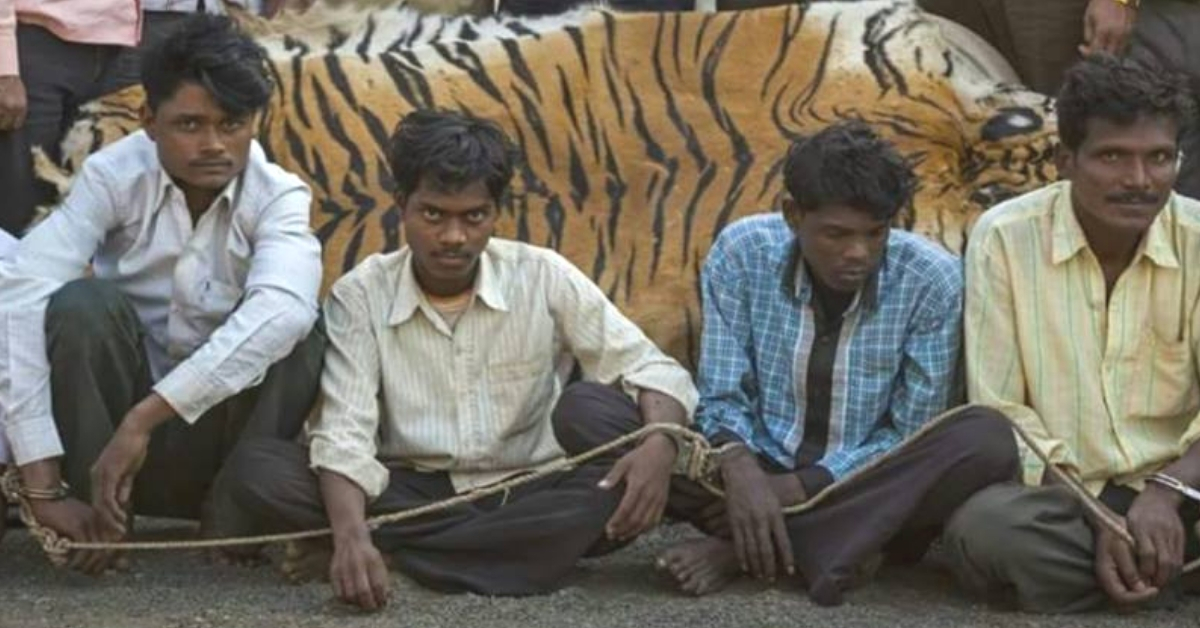 But to think of waking up every day with the fear of your cattle/family member being mauled in your neighbourhood by a tiger is unimaginable."
Even so, activists are pushing for the tiger to be tranquillised, sedated and relocated to a zoo. Ajay Dubey, another activist, told BBC News, "We are doing everything we can to save T1 and her family because they are innocent and vital to our ecosystem."
---
You may also like: Jim Corbett: The Hunter Called 'Carpet Sahib' Who Became a Crusader for Animal Rights
---
Officials say that they are not just thinking of T1, but her cubs and T2–the tiger with whom T2 reared her cubs. Neither the cubs nor the adult tiger has been causes of human deaths, so forest officials are trying to relocate them to another part of Tadoba.
The Standard Operating Procedure of the National Tiger Conservation Authority (NTCA) dictates that such a problematic animal "need to be removed immediately and should not be reintroduced into free-ranging conditions…" They can be reintroduced into low-density habitats and equipped with tracking devices.
"In case such tigers continue to be problem animals they should be recaptured and put in captivity or eliminated," NTCA says.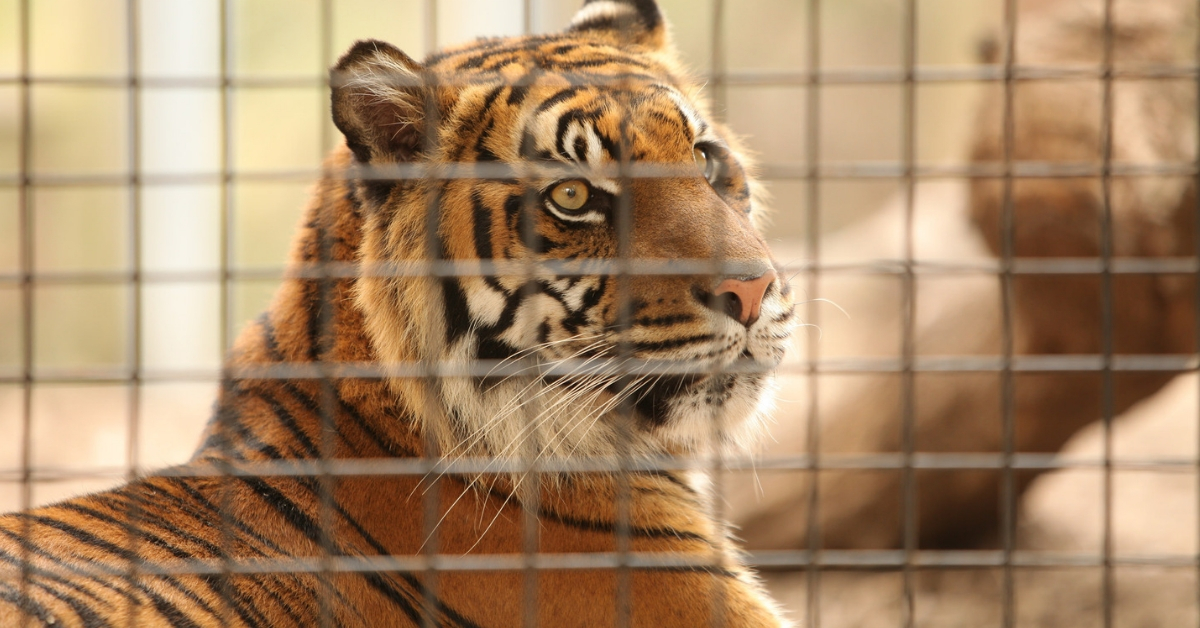 But as my colleague, Rinchen Norbu Wangchuk points out, must the rules of human criminals apply to man-eating tigers? Must they be put in jail?
These tigers are used to roaming in jungles freely, hunting for their prey, mating with the partners of their choice, marking territories by fighting off rivals. And one day, they wake up to a jail or iron rods that restrict their movements. Isn't that a slow death for them anyway?
---
You may also like: Wild Animals Aren't Entertainment: Meet the Amazing Folks Saving Bears & Elephants
---
As Jay Mazoomdar rightly pointed out in his article in the Indian Express, "While animal rights activists feel strongly against culling, it does not make a difference to conservation whether a tiger is packed off to a zoo or killed. In both cases, it is one tiger less in the wild." Anirudh, however, insists that if we are taking such steps, only this particular tigress should be shot–no other, even by accident.
With India's dense human and tiger population, the conflict is inevitable. News about man-animal conflict is churned out in the media every day. Beautiful animals like the tigers and leopards have already been branded to be ferocious, and an enemy to man for no fault of theirs. A majority of them prove that they can coexist with humans as long as we don't pose a threat to their safety. Now, the choice is ours–do we save one tiger from the jaws of death? Or do we sacrifice it for the greater good of the tiger species?
(Edited by Shruti Singhal)
Like this story? Or have something to share?
Write to us: contact@thebetterindia.com
Connect with us on Facebook and Twitter.
NEW: Click here to get positive news on WhatsApp!
We bring stories straight from the heart of India, to inspire millions and create a wave of impact. Our positive movement is growing bigger everyday, and we would love for you to join it.
Please contribute whatever you can, every little penny helps our team in bringing you more stories that support dreams and spread hope.
Tell Us More