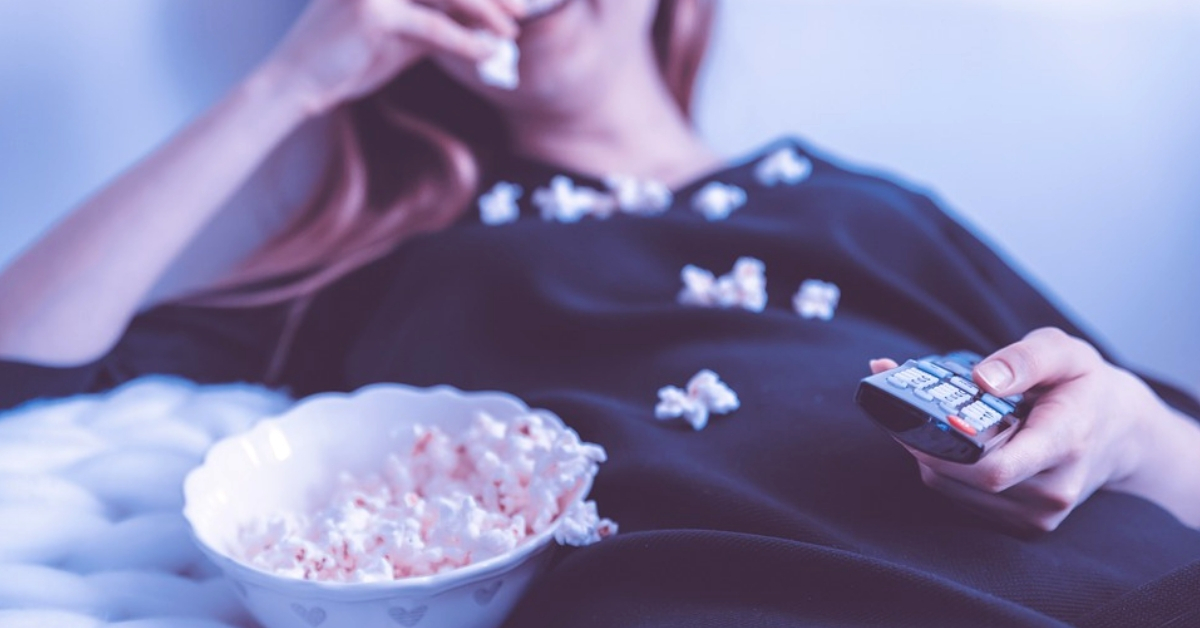 People with insomnia can feel dissatisfied with their sleep and usually experience symptoms such as fatigue, low energy, a difficulty in concentrating, mood disturbances, and decreased performance at work or academia.
What is one of the most important things in a person's life? You might say money or family or relationships or happiness, right?
Yes, these things are important, but what we often ignore our bodies. We fail to acknowledge the fact that we can only enjoy our lives and remain happy if we have healthy bodies. We take our health for granted. We take ourselves for granted, thinking that a few bad habits are not going to affect us in any way in the long run.
Life has become so fast-paced these days, and we see youth constantly trying to keep up with it. We see young people constantly competing with each other, working hard to outpace peers to be successful. While some manage to keep up with this pace, there are plenty who fail. And even the ones who are successful, have to pay the price. And it is harmless to say that like materialistic things, life too comes with a cost.
In this scenario, insomnia is a constant companion for young people.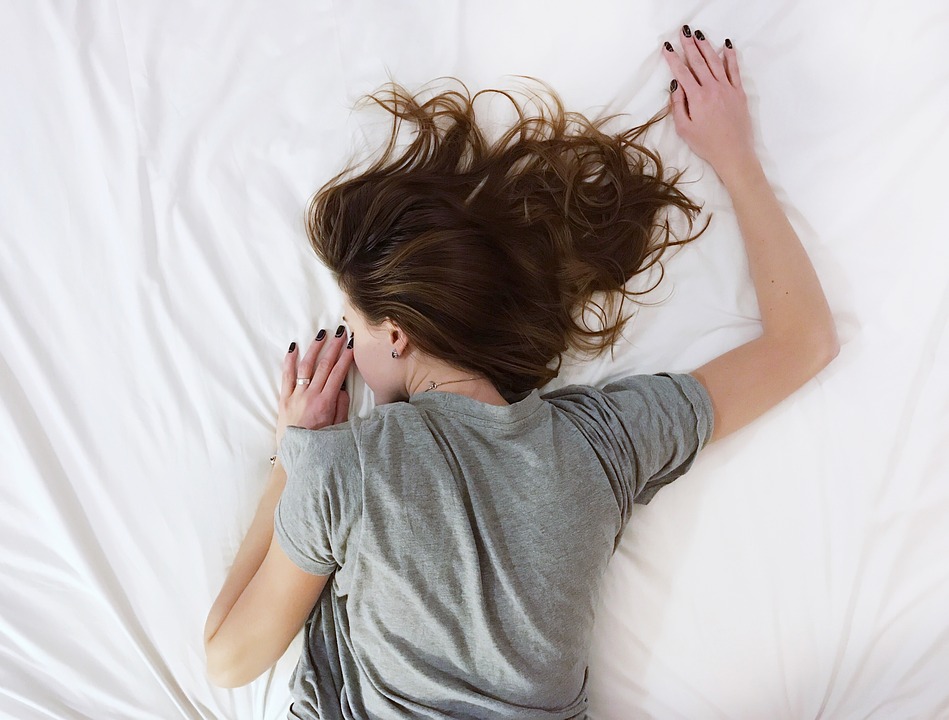 Source: Pixabay
It is a condition where a person faces difficulty in initiating and maintaining sleep. In insomnia, the quality of sleep of a person also gets affected.
People with insomnia can feel dissatisfied with their sleep and usually experience symptoms such as fatigue, low energy, a difficulty in concentrating, mood disturbances, and decreased performance at work or academia.
The National Sleep Foundation has categorized insomnia in four types.
Acute insomnia is brief and often happens because of small stressors. Most people may have experienced this passing sleep disruption, which tends to resolve without any treatment.
Chronic insomnia is disrupted sleep that occurs at least three nights per week and lasts at least three months. These disorders can affect other areas of life as well.
Maintenance insomnia is where people wake up early in the morning and have difficulty going back to sleep again, which can be commonly seen in people suffering from depression.
Lastly, onset insomnia is where people find it difficult to sleep at night; common in people who have anxiety.
An article published in The Times of India Hyderabad edition in March 2018 says that insomnia has become the most common health issue in the city's youngsters with almost 50 per cent of the city's youth suffering from it. According to the article, this problem has become worse due to an increase in the use of smartphones, excessive smoking, alcohol consumption and irregular work hours.
According to a study conducted by a company in 2015, 93 percent of Indians are sleep deprived.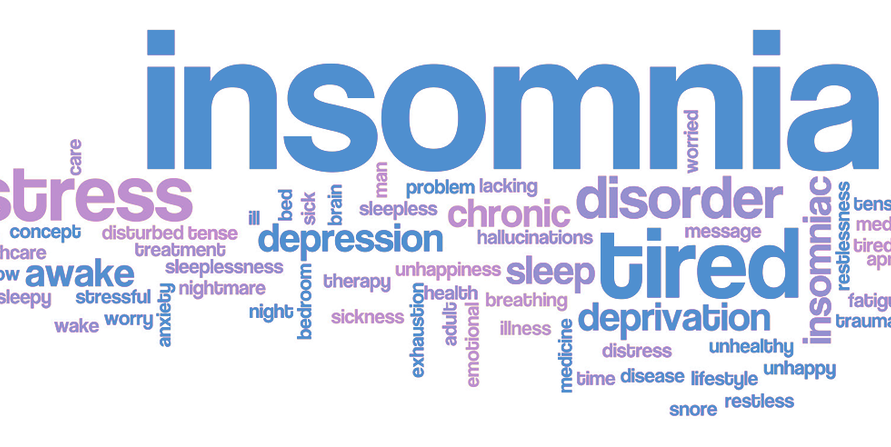 The sad part here is that people are not aware of their condition and therefore do not seek help for it. One of the reasons for this is that Indians are not very open to seeking help from mental health professionals and don't think of insomnia as a cause for concern.
An article published in 2012 on the national public radio talked about how India's coffee consumption has doubled over the last decade, and the reason for this is that there has been a cultural shift where young, affluent Indians are more interested in global trends.
According to a WHO report, 30 percent of India's population consumes alcohol regularly. The percentage of under-15 boys who have NOT had alcohol has gone down from 44 percent to 30 percent, and for girls, it has become 30 percent as compared to the previous 50 percent.
Dr Rajesh Kumar, who runs a de-addiction center in New Delhi feels that teenagers and young adults are consuming alcohol as a result of peer pressure, or they are trying to fit in to be considered 'cool'.
Many studies also show how the internet and mobile phone addiction is one of the major concerns faced by Indian youth as there has been an increase in the number of mobile phone users because of cheap deals.
These statistics point to the idea that Indian youth are leading a very unhealthy lifestyle and its effects are very prevalent.
According to health experts, the lack of sleep can cause memory loss and forgetfulness. Sleep plays a critical role in thinking and learning.
Lack of sleep hurts these cognitive processes in many ways. It impairs attention, hinders reasoning, and slows down problem-solving.
Source: Pixabay
India has more than 50% of its population below the age of 25 and more than 65% below the age of 35. It is expected that in 2020, the average age of an Indian will be 29 years. And as the nation's responsibility lies in the hands of the youth, it is important for young people to be healthy enough to take up that responsibility.
This is why it's important to address insomnia instead of letting it become the norm. If lifestyle and unhealthy sleep habits are the cause of insomnia, they need to be reviewed and altered. Also, the advice from doctors and psychologists can guide and keep a person motivated.
Certain substances and activities, including eating patterns, can contribute to insomnia. If you can't sleep, review the following lifestyle factors to see if one or more could be affecting you.
Alcohol consumption can make you fall asleep initially but may disrupt your sleep later in the night.
Caffeine should be cut down. Most people understand the alerting power of caffeine and use it in the morning to help them start the day and feel productive. Caffeine in moderation is fine for most people, but excessive caffeine can cause insomnia. A 2005 National Sleep Foundation poll found that people who drank four or more cups/cans of caffeinated drinks a day were more likely to experience at least symptoms of insomnia at least a few nights each week than those who drank zero to one cups/cans daily.
Nicotine is also a stimulant and can cause insomnia. Smoking cigarettes or tobacco products close to bedtime can make it difficult to fall asleep and to sleep well through the night.
Heavy meals close to bedtime can also disrupt sleep. The best practice is to eat light before bedtime. When you eat too much in the evening, your digestive processes may be burdened, making it harder for your body to relax. Spicy foods can also cause heartburn and interfere with your sleep.
Also, working, studying and constantly sitting the on the bed might disrupt the association between bed and sleep thus making it difficult to sleep on it at night. Using the bed only for sleeping and not for any other chores can help.
National Sleep Foundation has given some tips that people can follow if they are unable to sleep at night: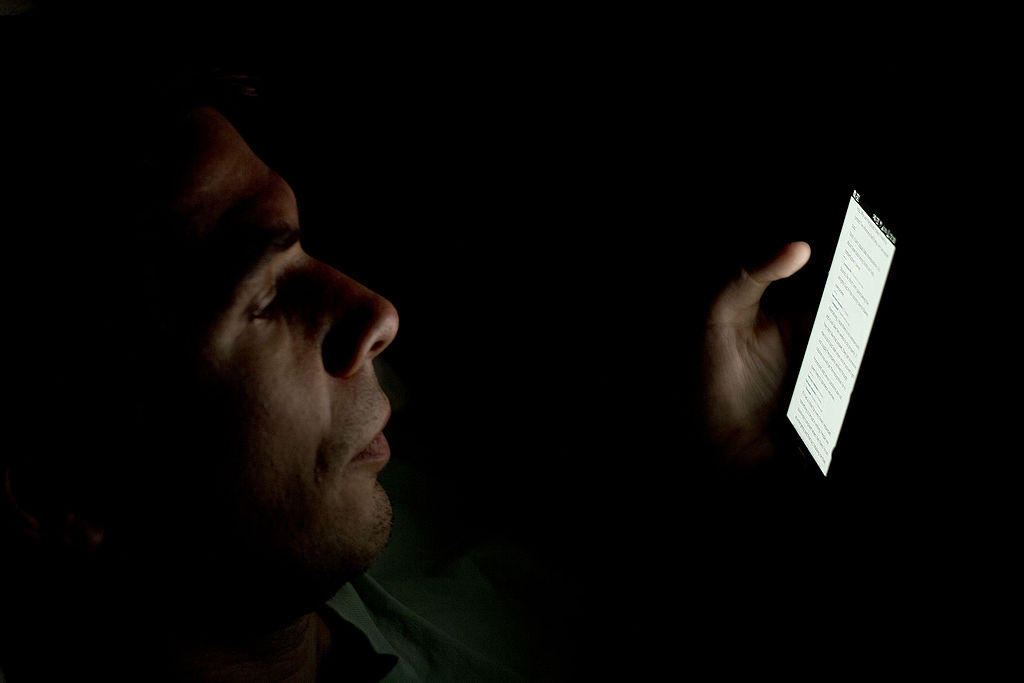 Picture for representation only. Source: Wikimedia
Carve out at least 30 minutes of wind-down time before bed in which you do something relaxing, such as reading a book. Dim the lights in the house slightly for an hour or so before bedtime.
Disconnect from electronic devices such as laptops, phones, and tablets, as the light from their screens can alert the brain and make it harder to fall asleep.
Do a breathing or relaxation exercise to calm your brain. If you get into bed and cannot fall asleep after 20 minutes, get up and return to another space in the house where you can read or listen to music for a short while. Lying in bed awake can create an unhealthy link between your sleeping environment and wakefulness. Instead, you want your bed to conjure sleepy thoughts and feelings only.
Wake up at the same time every day. Even if you have a hard time falling asleep and feel tired in the morning, try to get up at the same time (weekends included). This can help adjust your body's clock and aid in falling asleep at night.
Also, since a lot of young people who face this problem are the workforce, offices in India should keep aside a relaxation time in their schedule where they can introduce concepts like mindfulness. This will help the workforce to relax and let go of the stress and anxiety they face on a daily basis and help them to become more resilient. Not only offices, but such programmers can also be introduced in colleges and schools as well.
While many tips and suggestions might work and help people fall asleep, the first step towards solving the problem is an acknowledgement of the problem.
If you are suffering from any type of sleep disorder like insomnia, or know someone who is, help them seek treatment.
References:
(Written by Aditi Patkar, Clinical Psychologist, for The MINDS Foundation. Edited by Shruti Singhal)
Like this story? Or have something to share? Write to us: contact@thebetterindia.com, or connect with us on Facebook and Twitter.
NEW: Click here to get positive news on WhatsApp!