Let's go back in time (maybe 80,000 years) and imagine this scenario— A hunter sits down with the prey he managed to capture after a whole day of prowling through the woods, and starts to build a fire to consume his bland dinner for the night.
Cut to the present day, where we only need to open a food-delivery app or head to the nearest supermarket and convenience store to get our food. Compared to the hunter-gatherers, our major concern is either the waiting time or long checkout lines.
Well, we're equally annoyed by the time taken by most food delivery apps, but regarding the latter, there's no need to be concerned anymore because this Kochi-based startup is set to launch an automated store called Watasale, which has no checkout lines whatsoever.
Making use of cutting-edge technologies like artificial intelligence, computer vision, deep learning, and sensor fusion, the store operates similar to Amazon Go, where a customer can enter the store and choose any item required and leave just like that.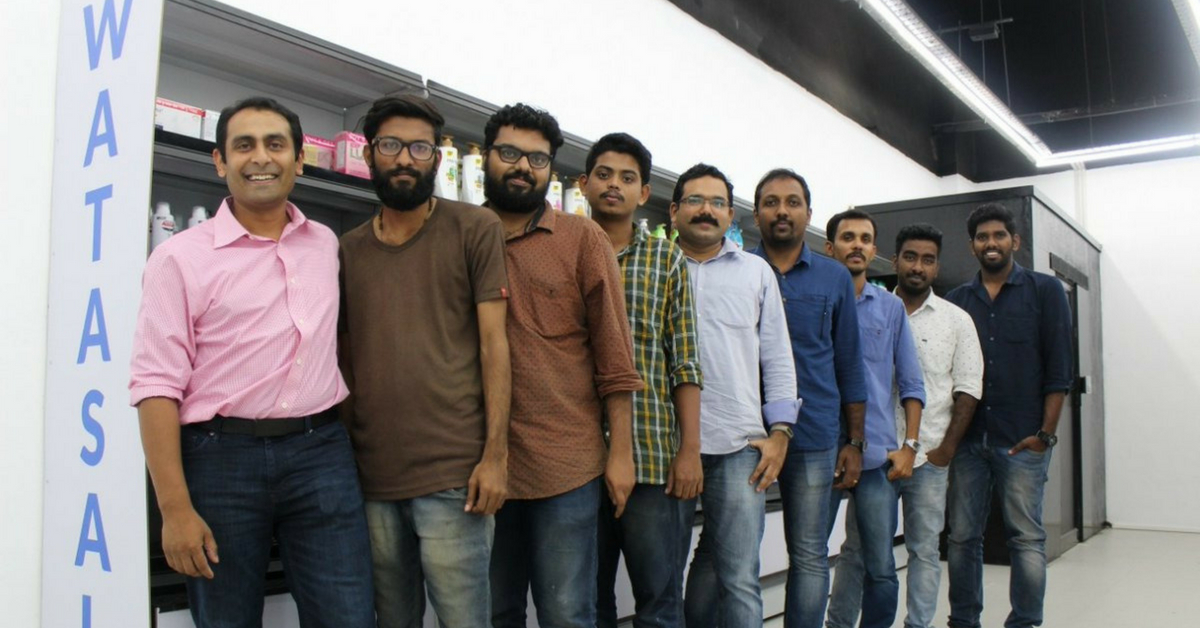 Oh wait, how do you pay? Well, first you would have to install the Watasale app that will scan the QR code when you enter. After that, when you choose an item and place it in your basket, it will virtually be added to your cart in the app.
And if you wish to return the product, the store will sense that too and automatically remove the item from your cart!
Once you are done, as you leave, the amount will be debited online via the app, all possible with the installed sensors and the artificial intelligence powering the store.
It's not just that, the store has many additional advantages. For example, it lets the user know what items are and are not available in the store and lets you plan accordingly.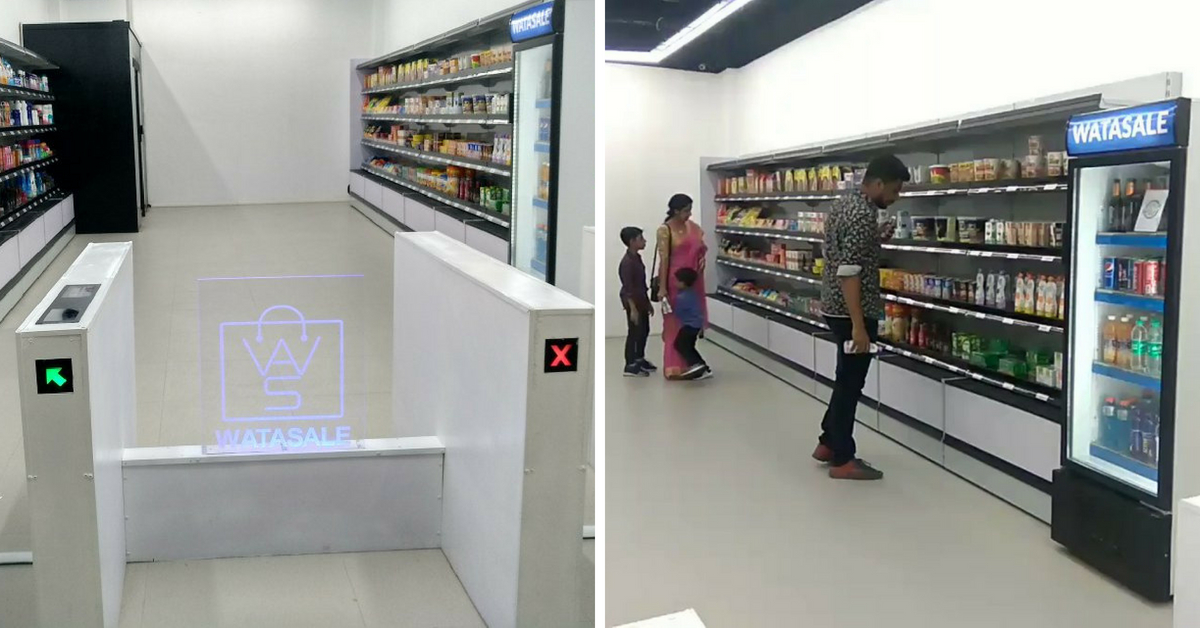 Talking to New Indian Express, Rajesh Malamal, CMO of Watasale said "Unprecedented data is available to give complete insights on store inventory. Stock and stock-outs get updated instantly. Customers know whether the product they want is available, even before walking into the store. They need not leave their bags behind, and shoplifting is also not possible."
Stores like Watasale are usually small in size and hence don't require much space. Therefore, multiple outlets can be opened at any location and customers can 'visit' it at any time of the day. "They can be used for providing shopping locations for groceries, daily essentials, food items inside apartments and housing areas," Rajesh adds.
Watasale is all set to spread to other cities including New Delhi and Bengaluru and hopes to eventually open stores throughout India.
(Edited by Gayatri Mishra)
---
---
Like this story? Or have something to share?
Write to us: contact@thebetterindia.com
Connect with us on Facebook and Twitter.