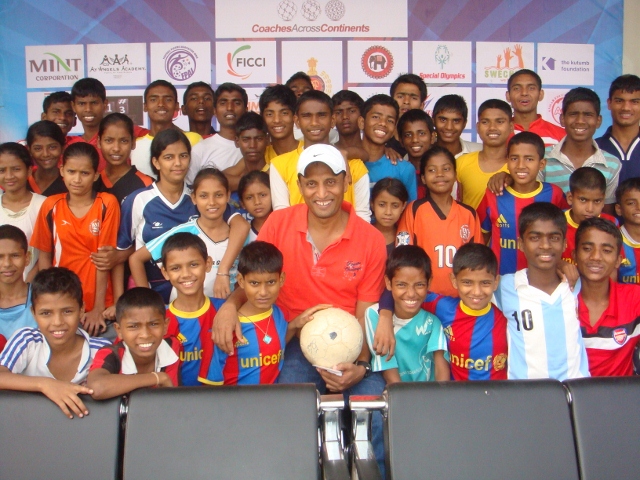 Sylvester Peter started My Angels Academy at a young age of 13 to help his economically challenged friends. Today, the kids who once were rag pickers and beggars, are now disciplined and caring kids who are national level football players and also successful in their chosen professions. Read more and be amazed at the difference one man can make!
Sylvester Peter started My Angels Academy at a young age of 13 to help his economically challenged friends. Today, the kids who once were rag pickers and beggars, are now disciplined and caring kids who are national level football players and also successful in their chosen professions. Read more and be amazed at the difference one man can make!
As early as 3:30 am in the morning, when most of the country is asleep, these angels get to work. They wake up, finish their daily chores and head out for their football practice, yoga sessions and daily lessons. Thanks to Sylvester Peter, these slum children who were once rag pickers and beggars are now national level football players.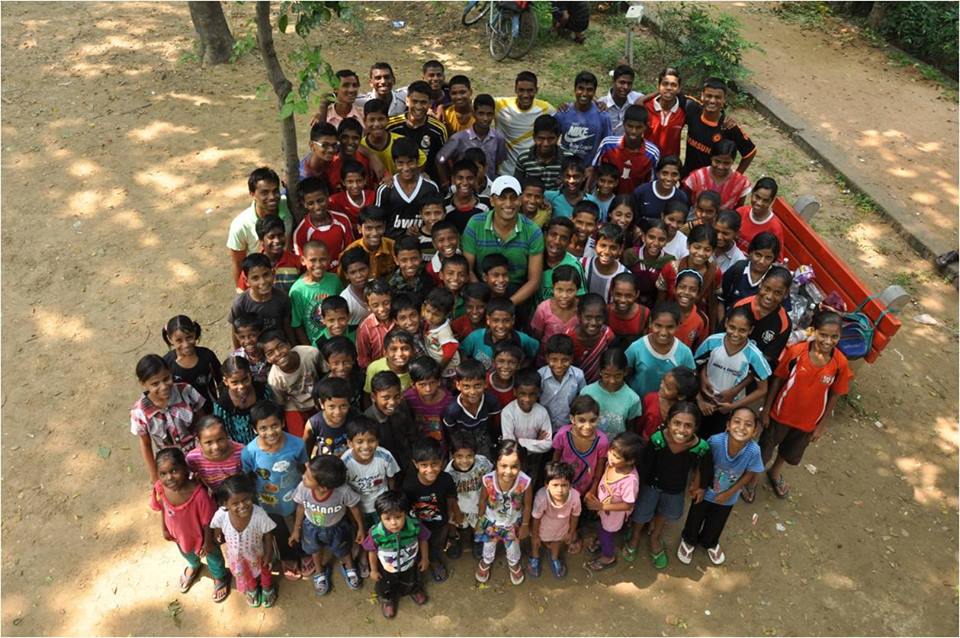 Most of us think about helping others once we settle down and become "old enough" to make a difference. But Sylvester has been changing lives of slum children since he was 13. He started My Angels Academy at that tender age and till date he is transforming the lives of this lesser advantaged section of the society through football and much more.
"The sports field is something where being rich or poor does not matter. Everyone comes together as a team and learns multiple lessons of life like punctuality, the joy of winning, accepting defeat gracefully, patience and so many other things," says Sylvester.
In a small room in the congested streets of Vikas Puri, Sylvester trains his kids (who he fondly refers as "angels") to excel. What started as a small act out of concern for a friend is now a movement which has changed the lives of over 120 slum children.
"When these children first joined me, 90 percent of them were beggars. Now I can proudly say none of them begs for anything. They have turned into confident and charming kids who are capable of helping others," Sylvester proudly states.
The kids talk fluently in English, perform great in football and have immense compassion in their heart. Sandeep has been with Sylvester for over 18 years now. When he first joined, he was a rag picker, was addicted to drugs and had a very negative attitude towards life. But today, he is a successful banker who is living a respectable life. He not only visits My Angels Academy on a regular basis to help the other kids but has also pledged 50% of his salary to help the children all his life.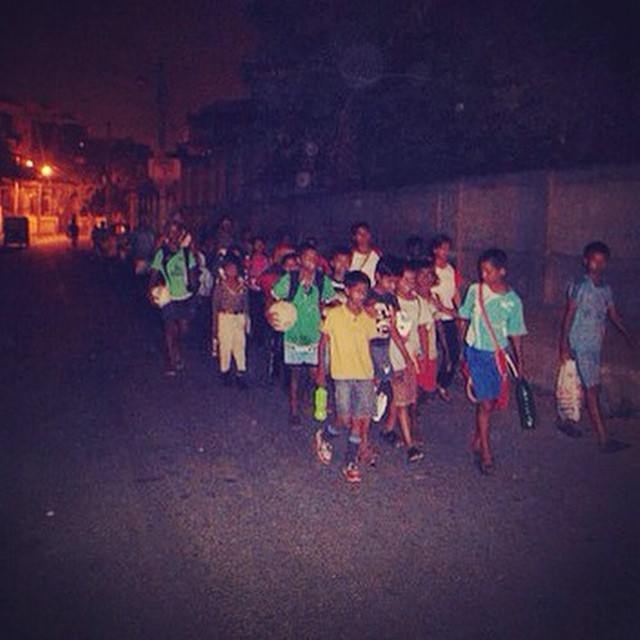 "This is the kind of change I see in my angels. When Sandeep joined a bank, I got a call from his manager and superiors saying how amazing and passionate he is at work," says Sylvester.
The start
It all started when Sylvester was in school. "Our family had shifted to Delhi from Chennai in 1950, so none of my siblings knew Tamil. My mother wanted at least one child to learn Tamil so they admitted me in DTEA (Delhi Tamil Education Association) School, Motibagh, Delhi," recalls Sylvester.
The school had a mix of students from lower and middle income families. Most of Sylvester's classmates belonged to an economically poor background. When it was his friend's birthday he asked his friend for a party. To his surprise his friend did not understand what a "party" was as he had never celebrated his birthday due to lack of financial resources.
"I got really furious and wondered why my friend was being deprived of a celebration that he deserved. I felt bad for him. That day I was introduced to poverty and it affected me so much. From that day, I stopped having lunch in school because my food was a luxury for them. They could not afford such good quality food. To further help my poor friends I started a small initiative under a tree. I thought I had grown up," Sylvester remembers.
He called that initiative "My Angels" and helped slum children with hygiene and basic necessities. But it was not as easy as it looked. When his family got to know about his special academy, they got angry and asked him to put a stop to it.
"To escape from my family's bashing, I started waking up really early at 3 in the morning. Then I would get ready and head for my special academy under the tree where I would teach, train and help slum children," says Sylvester.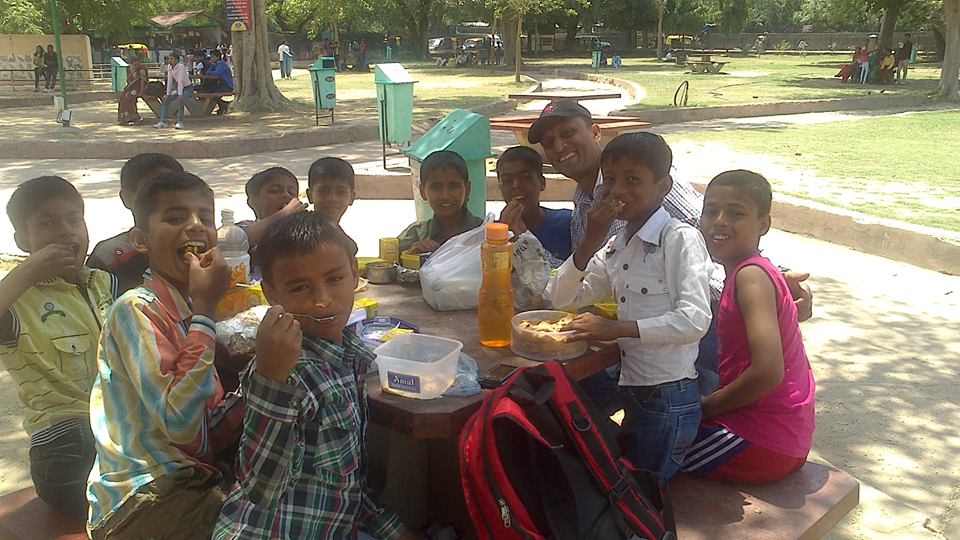 After finishing his 12th grade, he started giving his whole time to this academy and till date he is passionately working to transform the lives of these children.
What do they do?
Sylvester, through football and various other sessions, gives theoretical, moral and practical lessons to slum children. He single-handedly runs the academy and imparts lessons on personal hygiene, environmental protection, sex education, gender equality, education, life skills, dancing, painting, etc.
The biggest USP of this academy is gender equality. Around 120 students regularly come at sharp 4 am in the morning for football and yoga sessions and the tasks are equally divided among boys and girls. They clean the premises together and go for practice together.
The academy is self-managed as the students themselves take care of everything from managing to cleaning to supervising. They maintain a daily journal where they record their activities everyday to keep track of their progress.
"For example, brushing teeth in the night is compulsory. So if one kid is brushing his or her teeth then he/she has to make sure that another kid has seen him doing it as a proof. Only then can he can record it in his journal," Sylvester says. Through various psychiatric and counselling sessions, students are motivated and encouraged to follow the positive path in life.
"I am making leaders, not followers so that even if I pass away, the tradition continues," Sylvester says. For around 30 years of his work, Sylvester has been spending his own personal income to support his academy and kids.
One of his angels got selected in Liverpool International Football Academy, Pune. But due to financial constraints he could not send him there. He is now looking for sponsors who could support his angels to achieve big.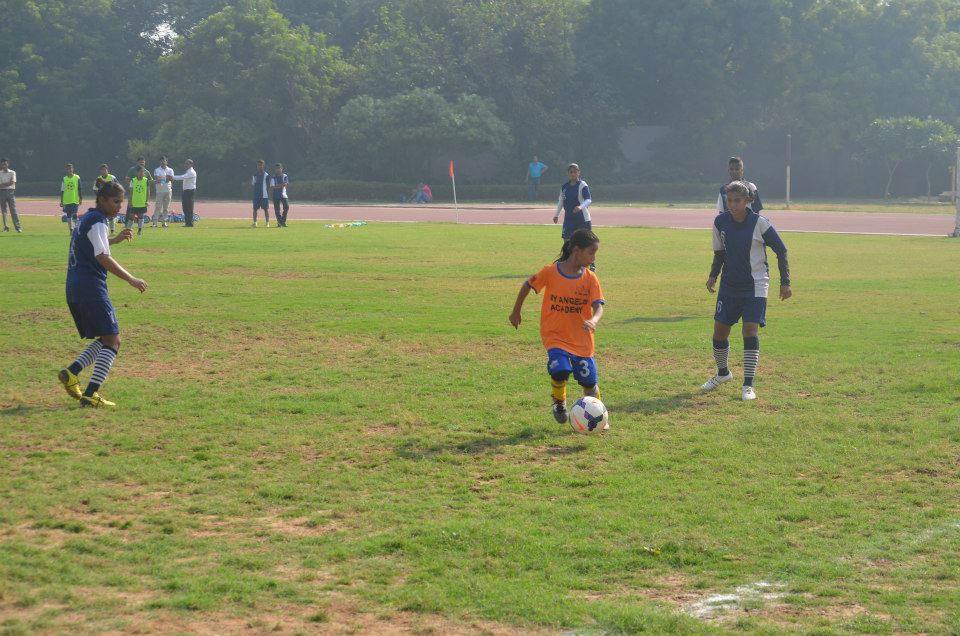 The wind of change
"The change is evident. Wherever my kids walk in a group, people notice them. They have created such a nice aura around them. They are always well-mannered and neatly dressed. They never abuse and are always ready to help others," says Sylvester.
He also recalls an incident when one of his kids met with an accident and was admitted to a hospital. All the other kids of the academy would regularly visit him, and not only this, they became everyone's pets in the hospital. They would help the elderly to walk. They would get small things for patients who needed some support. "It was so good to see that people relied upon them and trusted them enough to ask for their help in tasks as basic as taking them to the loo," Sylvester says.
The students who belong to abusive families with various troubles, are nothing like what they would be expected to be. They are now positive personalities with lots of love in their hearts. From drug addicts, rag pickers, thieves, filthy, frightened and negatively influenced children, these kids have transformed into lovely human beings who have aspirations just like regular mainstream kids. They are disciplined and have high hopes for their future.
The 'angels' have also had many successes on the football field. Two students Rajkumar (15) and Anand (12) have been selected to fly to France for training at FC Metz club through "My Chance" tournament. They are the 'West Zone Delhi football champion' and won the 'Manchester United Sponsored Young Star challenge tournament'. Three of their diligent, highly skilled players have been selected for the prestigious Barcelona football camp.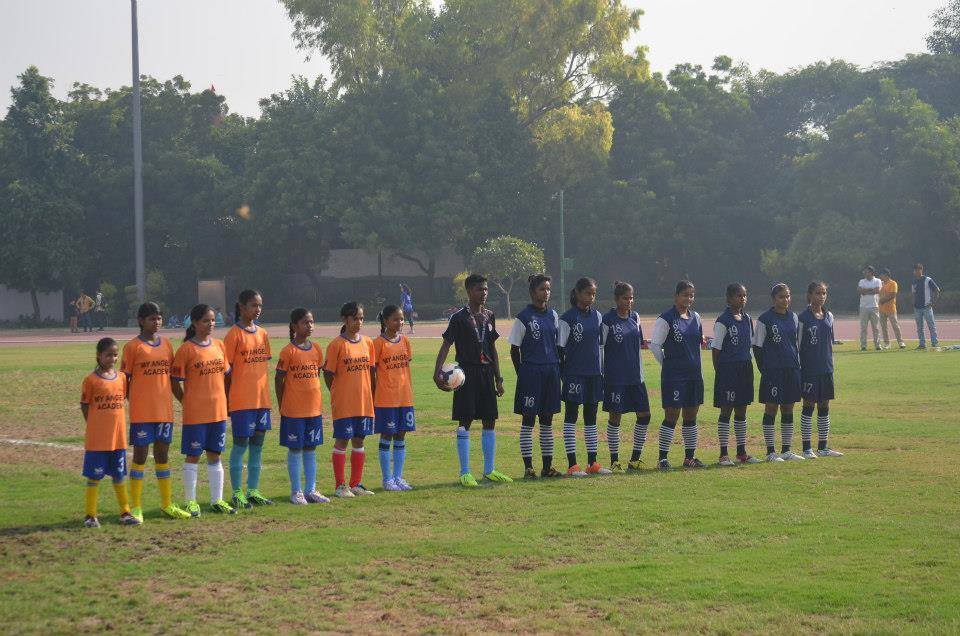 From facing his family's anger to a failed marriage, from neighbours' bribing policemen for removing Sylvester's academy to financial restrictions and attack warnings, nothing has stopped Sylvester from following what he believed in. Today he has a lovely bunch of slum kids who worship him and a beautiful wife who supports him in his amazing work.
There are very few people who dedicate their entire lives to helping others without any selfish motive. Sylvester has restored our faith in humanity and we wish him good luck for all his future endeavours. For more information about My Angels Academy, contact Sylvester Peter at.
Like this story? Or have something to share? Write to us: contact@thebetterindia.com, or connect with us on Facebook and Twitter (@thebetterindia)