During the monsoons, it is advised to be extra vigilant of your beloved car or bike.
The monsoon is almost upon us. Since Tuesday, heavy rains have been lashing Karnataka, with both Bengaluru and Mangaluru experiencing flooding. Similar scenes are playing out across the rest of India as well. Mumbai experiences heavy rainfall and inevitable flooding each year, and everyone remembers what happened to Chennai in 2015.
While the rains transform the landscape and bring down the temperatures, they also wreak havoc, causing transport disruptions, amongst other things. Well, for those of you who have their own vehicles, this season is when you should keep a sharp eye on them because moisture and machines aren't friends. Follow these steps, to make sure your vehicle remains safe this monsoon.
Cars
There are so many reasons to take extra care of your 4-wheeler during the monsoons. Driving during the rains is already an unsafe activity, thanks to potholes, poor visibility, slippery roads and waterlogging, so keeping your car parts in check during this season and ensuring that your vehicle is in a top-notch condition is necessary.
Here is what you should monitor:
1) Tyres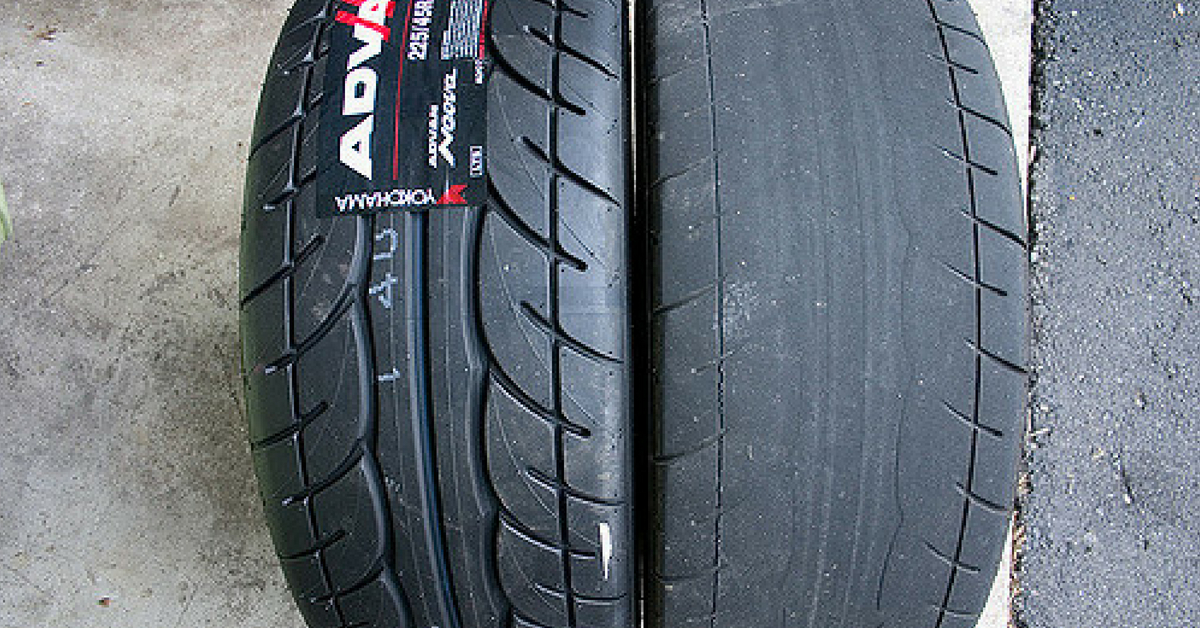 This one is a no-brainer. Make sure your tyres have enough tread on them, or else you run the risk of aquaplaning while driving in the rain. Check inflation and tyre pressure, as the tyres tend to lose pressure during the rainy season. This will ensure safe driving during monsoons, and prolonged tyre life for your car.
2) Wipers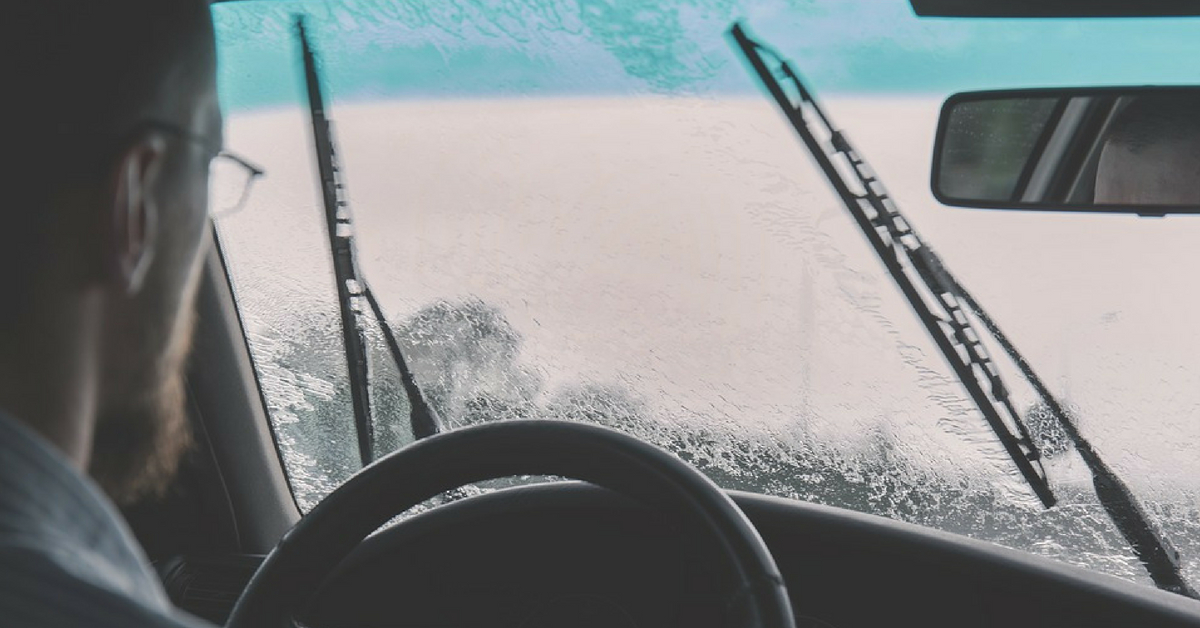 The rubber lining of wiper blades tends to wear off quickly. Make sure your wipers are functioning properly, at all speeds. All cars have a wiper washer bottle, which you can add a small quantity of mild detergent to keep your windshield clean.
3) Brakes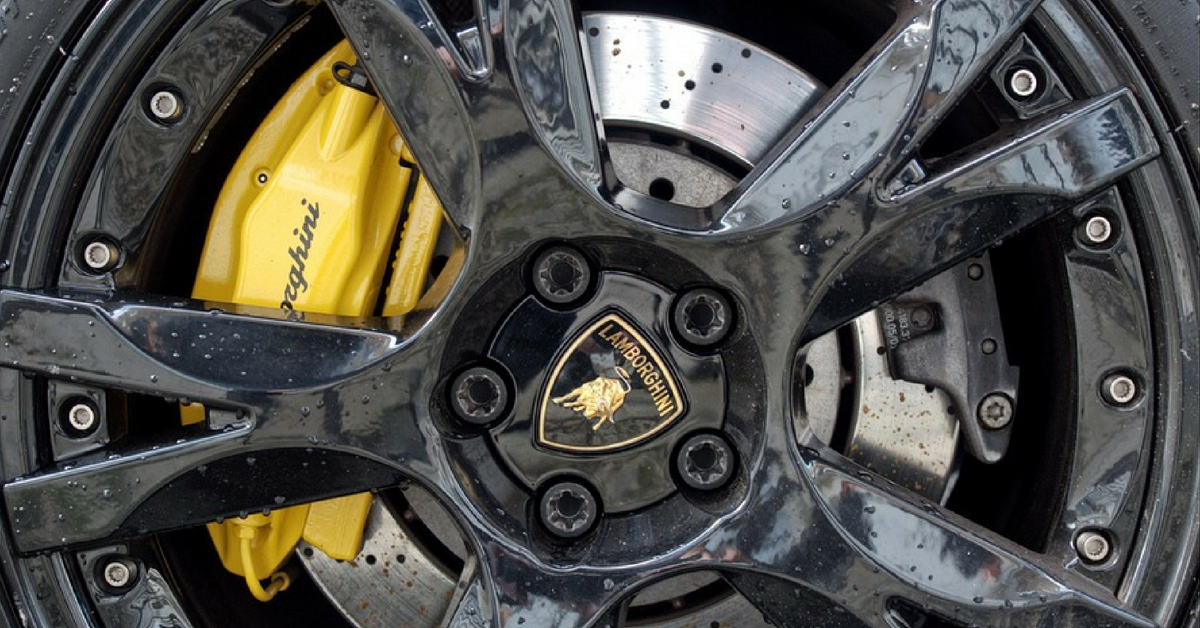 These are the most crucial parts of a car. Clean the brake pads, and replace them if need be. Get brake fluid levels checked, and brake lines monitored for proper lubrication, so they don't snap, due to the friction. Ensure that you have adequate stopping power, without skidding. If your vehicle has ABS, check the system to ensure it works.
4) Car Body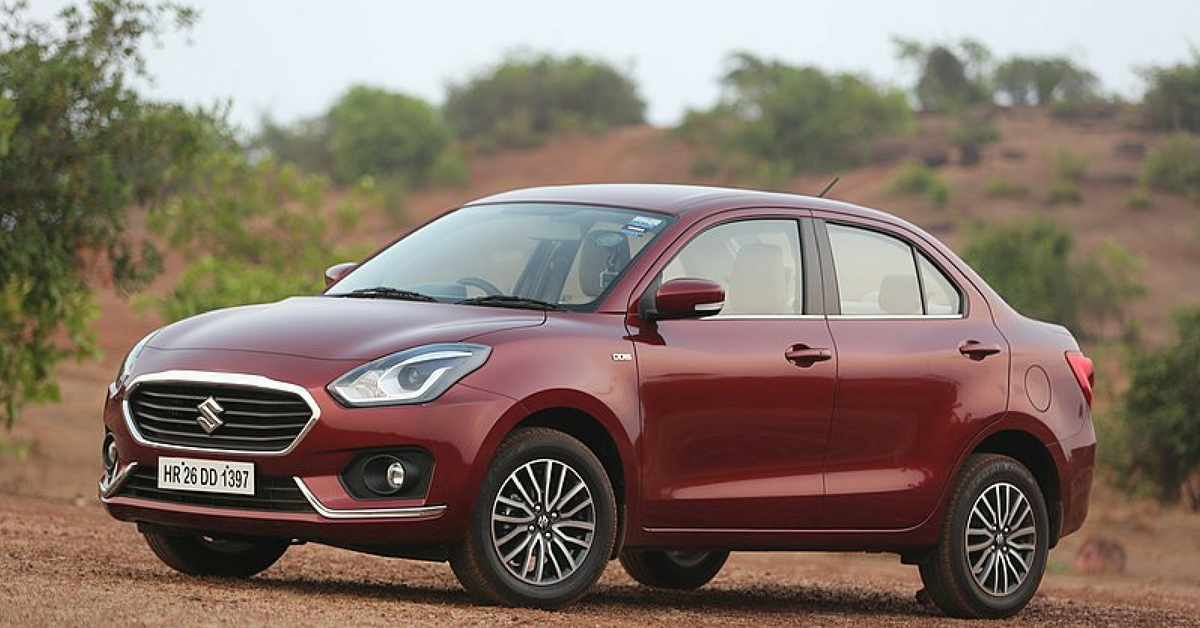 Rainwater adversely affects the car's paint. Use a wax polish to ensure a thin, protective layer on your car's paint. The wax will help the water roll off easily—like it does off a duck's back! Grease your door hinges, and check the rubber lining on them, and the windows. Use an anti-corrosion spray, on areas that have exposed metal.
5) Electricals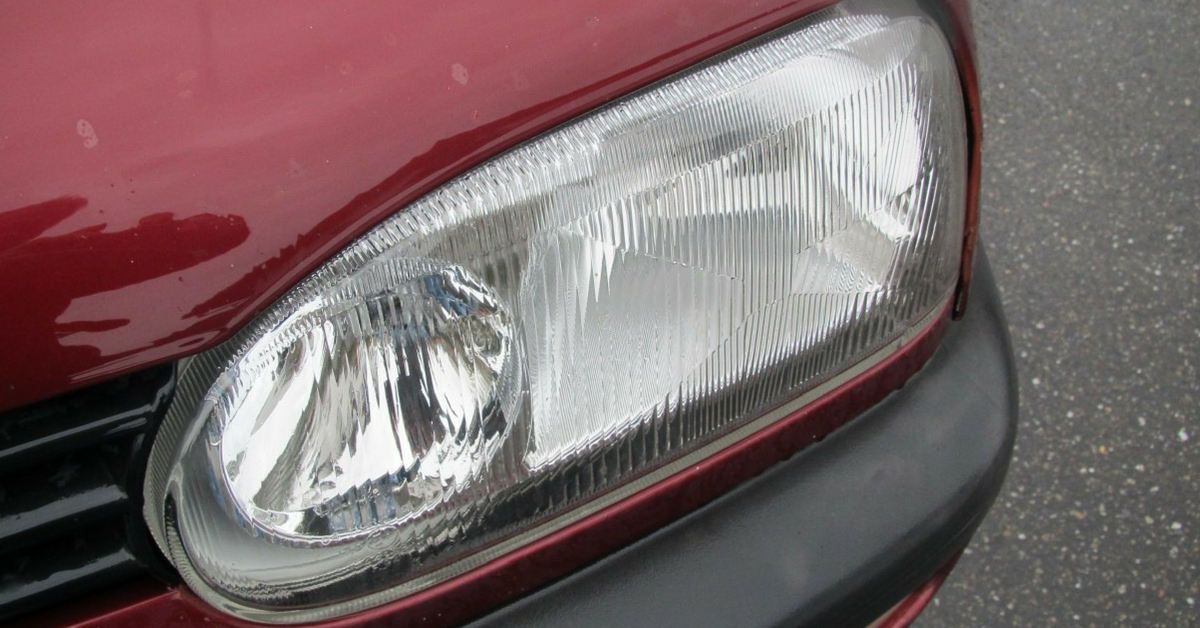 If you see any loose, or malfunctioning electrical connections, patch them up. Make sure exposed wires, if any, are insulated. Fuses are important–check if they are fine and always carry extra ones. Also, for headlights, wipe them with some toothpaste, and clean them with water, to make them shinier. Apply a little petroleum jelly on the terminals, to keep moisture away.
6) Interiors
If water gets into the car cabin area, it damages the carpets and flooring. Use fabric mats, instead of rubber mats, and vacuum the car regularly, so that there is no foul odour, from wet seats. Also, keep windows open to prevent fungus from forming.
Additionally, while driving in the rain, keep the following tips in mind:
1. Use your AC, and point the vents towards the windshield, if it gets foggy during heavy rains.
2. Drive slow, as stopping distance increases, and remember, brakes are slightly less effective during rains.
3. If you are driving through stagnant water, make sure to keep revving slightly, so water doesn't enter the exhaust system.
And most importantly, do not use a car cover during monsoons. Moisture gets trapped within, which causes rust. Keep your car in a well-ventilated place, and always pat it dry after a spin!
Motorcycles
There is nothing more liberating than riding a motorcycle in the rains, with your teeth chattering due to the cold, and your clothes completely soaked. While riding in the rains is fun, during a heavy downpour, it is advised to keep 2-wheelers off the road, for obvious reasons.
During the rainy season, monitor the health of your bike, so you are safe when you ride. Keep an eye on the following:
1) Tyres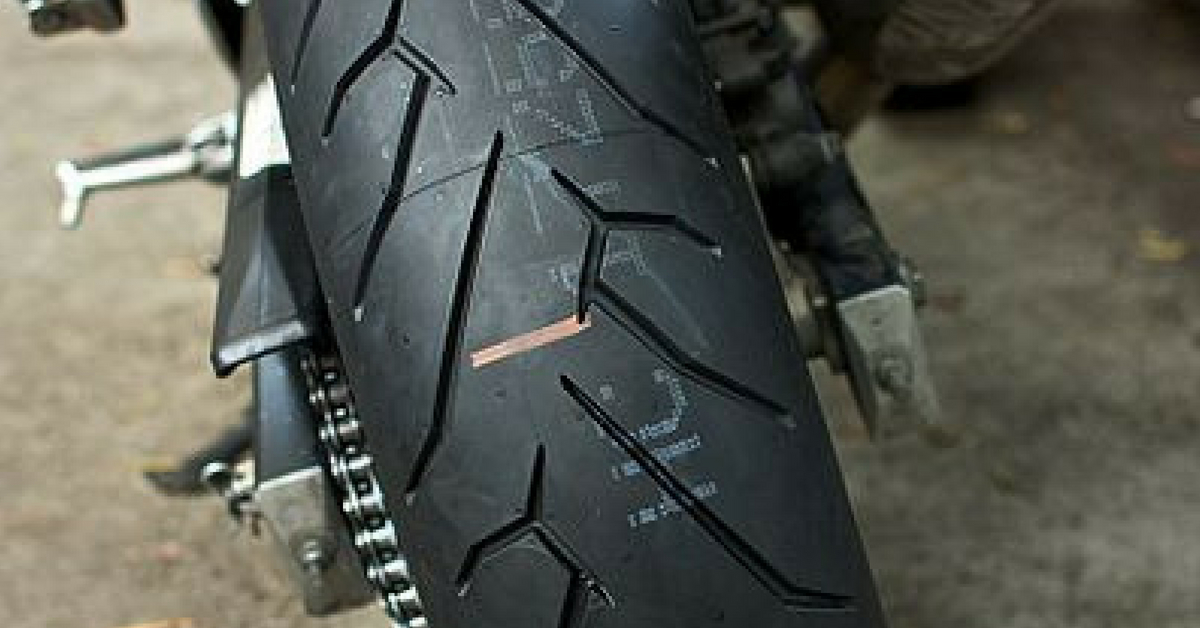 This the same as the first point in the section above. You need to ensure proper tread and tyre health, so aquaplaning doesn't occur. Make sure you swap out your tyres if they're old, and after a ride, get rid of mud from the grooves before it dries up.
2) Brake Pads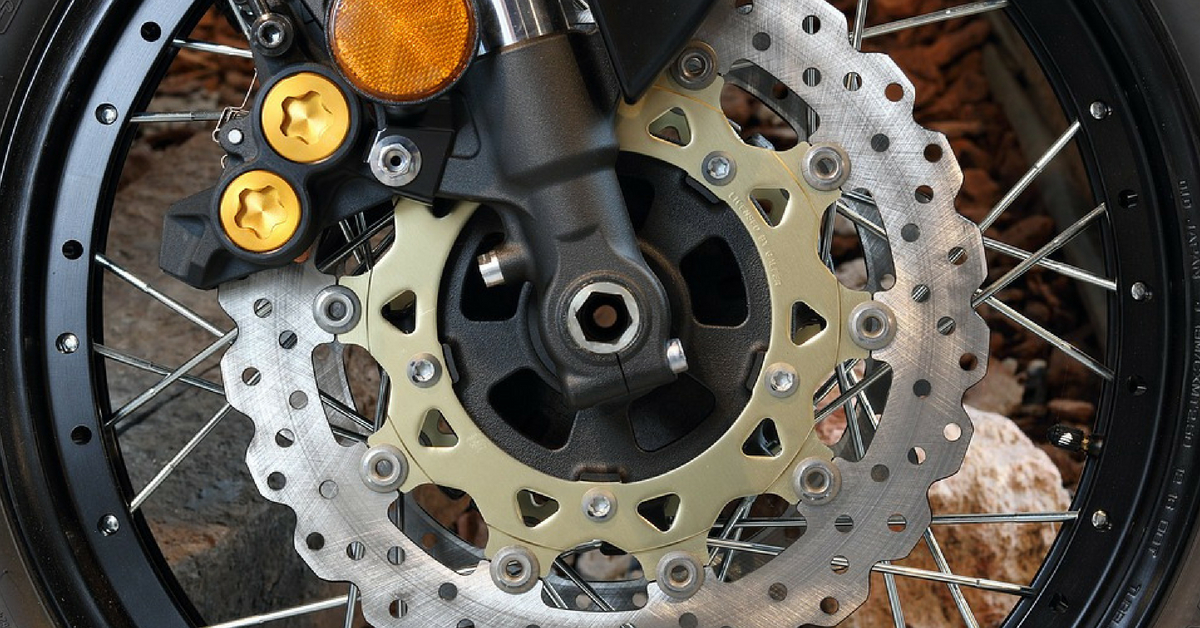 Motorcycles either have disc or drum brakes. Worn out pads and liners can reduce the efficiency or 'bite' of the brakes. In case of drum brakes, get them cleaned from the inside, and in case of disc brakes, check the brake fluid, and keep the discs and callipers clean and mud free. If your bike has ABS, check the system for any discrepancies.
3) Chain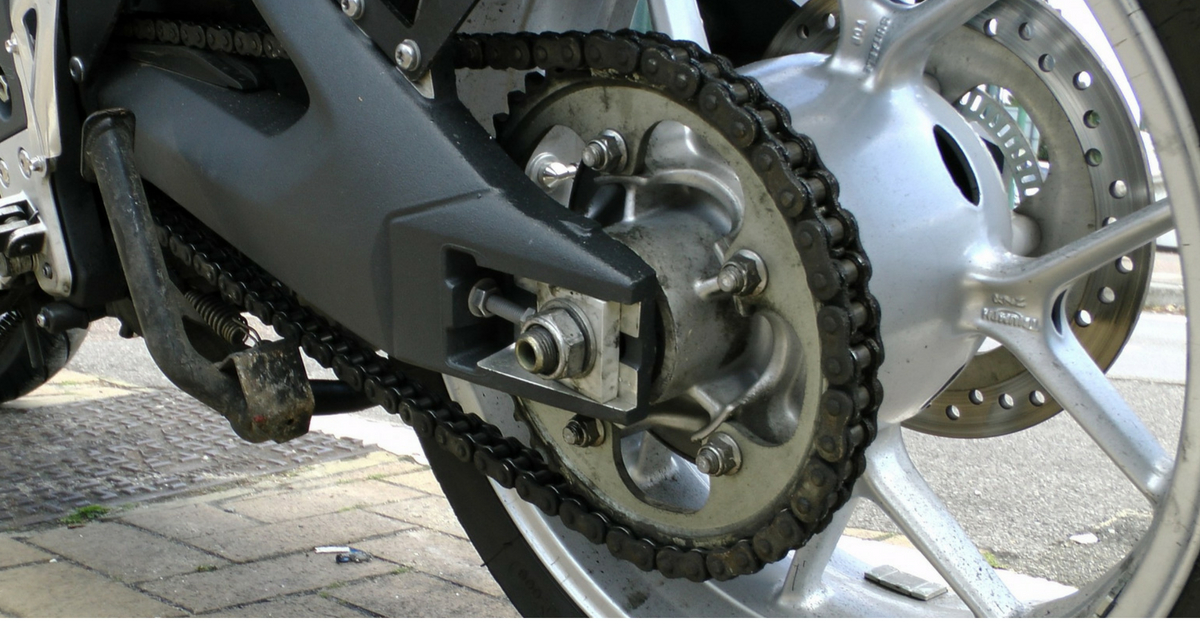 If your motorcycle has a chain, get rid of mud from the chain links, and lubricate the chain using grease/engine oil. In any case, you should be lubricating your chain every 500 kms.
4) Service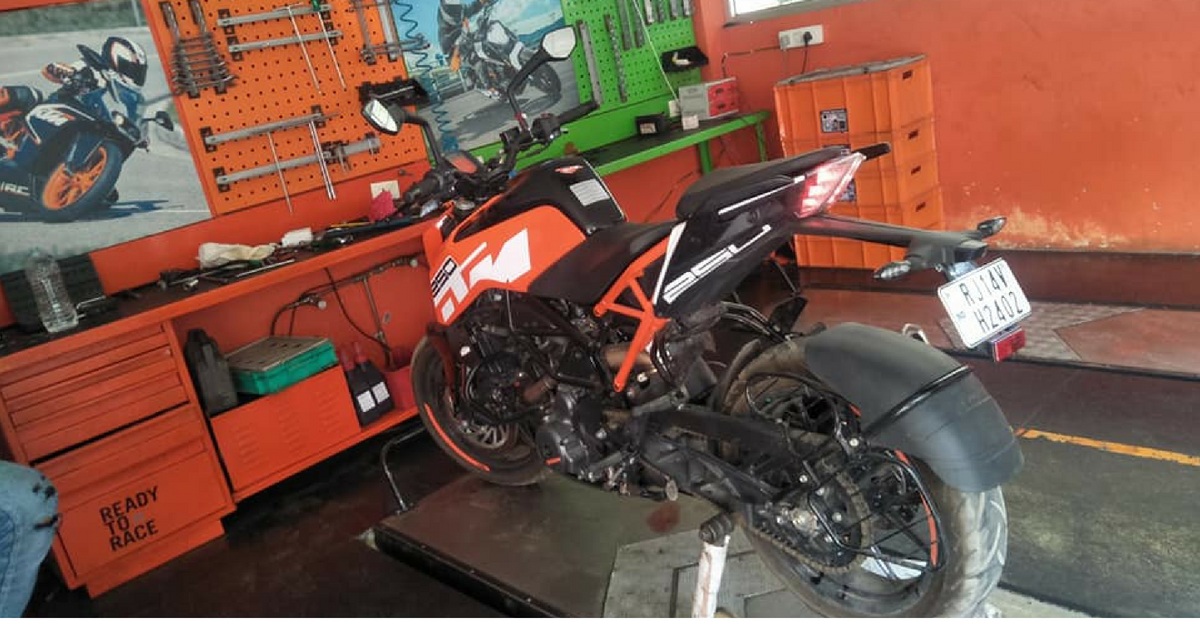 If your bike is due for servicing, ensure that it is done before the rains. You do not want to be stranded with a bike that refuses to start in the middle of a downpour.
5) Electricals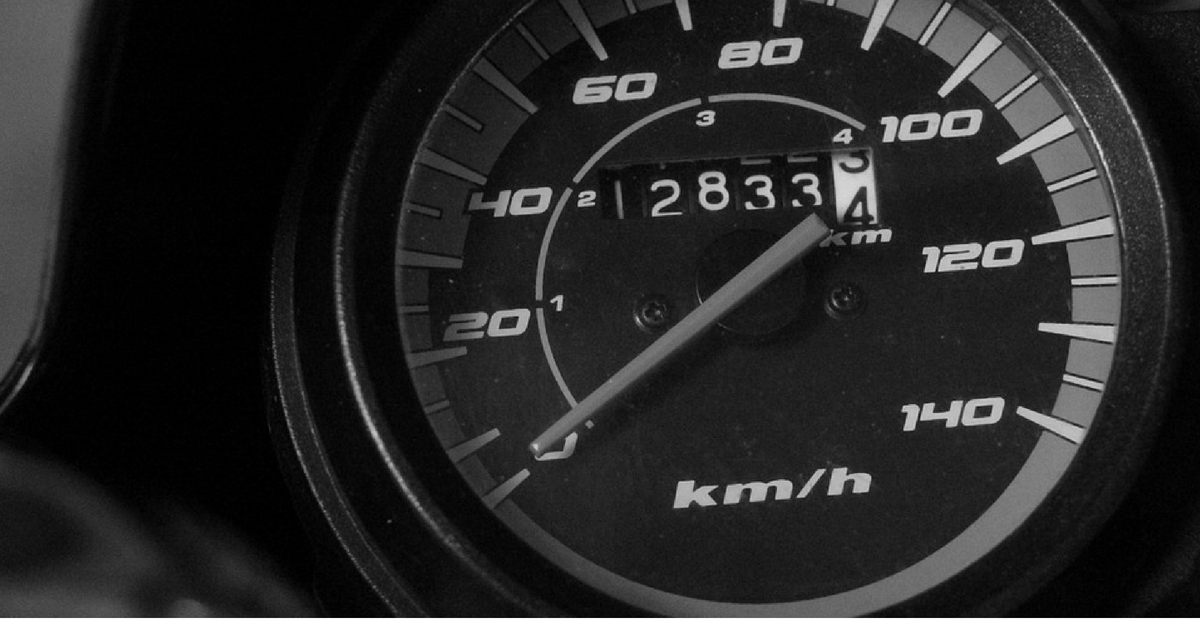 Many bikes today have electronic rider aids, like ride-by-wire, etc., so make sure your electric components are working fine. Be sure to inspect lights, especially the left and right indicators. Also, tighten your mirror swivel, to ensure it doesn't sway while you ride.
6) Engine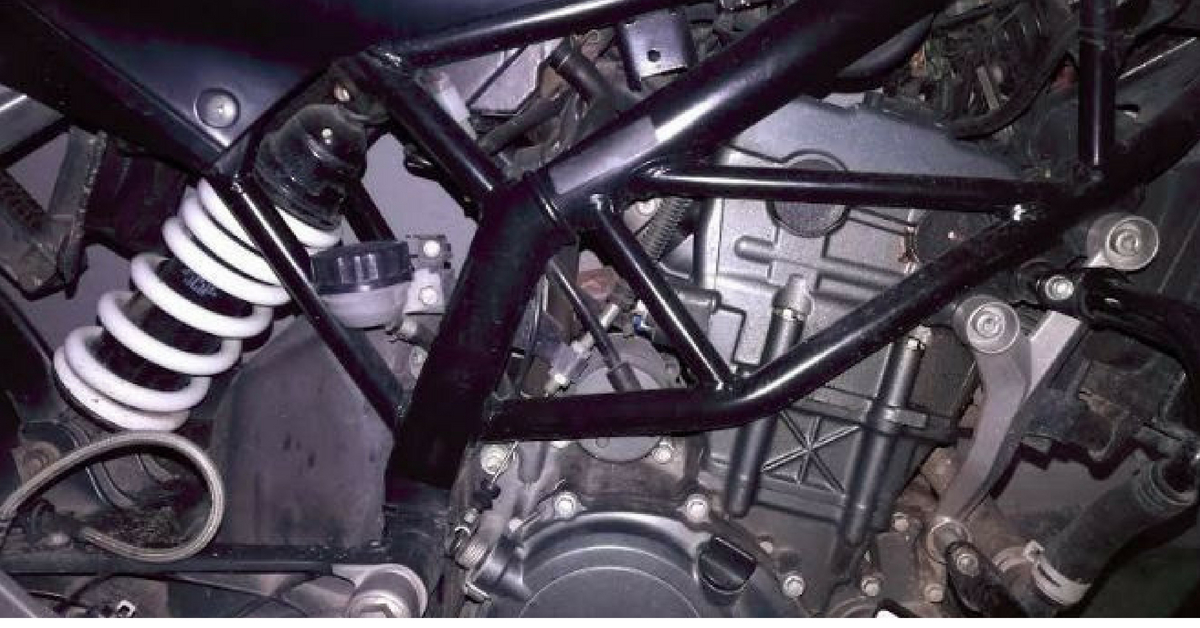 Because they are usually exposed, engine components attract a lot of mud, during the rainy season. Carefully remove any mud before it dries on the engine, and be cautious while doing so, as the engines are hot, just after a ride. Use a powerful hose, to get the mud out of tough places on your bike.
While riding in the rain, remember to:
1. Use the brakes carefully. Do not use just the front or back brake, especially if the road is wet. Learn how to reduce speed by downshifting, and apply both brakes gently.
2. Avoid cornering, as the slippery roads will make your rear wheel slide out, leading to a disaster.
3. Avoid riding too fast. Remember, that on city roads, before you calculate your timing from 0-100 kmph, it is advised you check how long it takes to go from 100 kmph to a standstill—and never let ego twist the throttle. If you are riding in stagnant water, try to keep the revs at a mid-range, to prevent water from entering your exhaust system.
4. If you are riding in the rain, in addition to a helmet and a pair of gloves, you might consider a weather-proof jacket, and knee and elbow pads. Here, it is assumed that you are using a full-face helmet, and not the cheap plastic spheres that road-side vendors try and pass off as protective gear. Remember, a good helmet might be expensive, but brain surgery costs more!
Last but not the least, always try and park your bike in a covered, yet well-ventilated spot whenever possible.
---
You may also like:- Monsoon to Hit Kerala on May 29: 10 Simple Tips to Prep Your Home for the Rains
---
The rainy season is a time to go out on long drives, or rides, and sip tea and eat tasty snacks while taking in the smell of petrichor. Enjoy the change in weather, and make sure you keep inspecting your vehicle, to ensure it performs flawlessly, through the monsoons.
(Edited by Gayatri Mishra)
Like this story? Or have something to share? Write to us: contact@thebetterindia.com, or connect with us on Facebook and Twitter.
NEW: Click here to get positive news on WhatsApp!