---
---
Most of us hesitate in switching to organic food products mostly because they are not easily available and are costlier than their conventional counterparts. On the other hand, even farmers wish to avoid the hassle of getting organic certification due to its complexity and high cost. Safe Harvest has found a way to solve this dual issue by encouraging the use of pesticide-free food products that offer you a healthier and safer option at affordable prices. Find out more about their amazing work!
Loy is a regular truck driver who works with Safe Harvest Private Limited (SHPL), an organization that markets agri commodities grown without the use of chemical pesticides. He earlier used to purchase staples for his family from goes to Yeshwanthpur mandi in Bangalore every week but has now started buying for his family and his relatives from and buys large quantity of food supply from Safe Harvest.
Safe Harvest officials initially thought that he might be selling these products to third parties for some extra income. But they were both surprised and delighted to know the reality. Loy was buying these products for his personal consumption and to distribute them to his friends and family.
"Though my income is less, I want to consume healthy products which I know are safe and not full of chemicals and pesticides. The only problem was the high prices of the available organic products, which I could not afford. But I discovered that these pesticide-free products, though are priced slightly higher than those available in Yeshwantpur mandi, are still within my reach and I want my family to consume healthy and safe food," Loy says.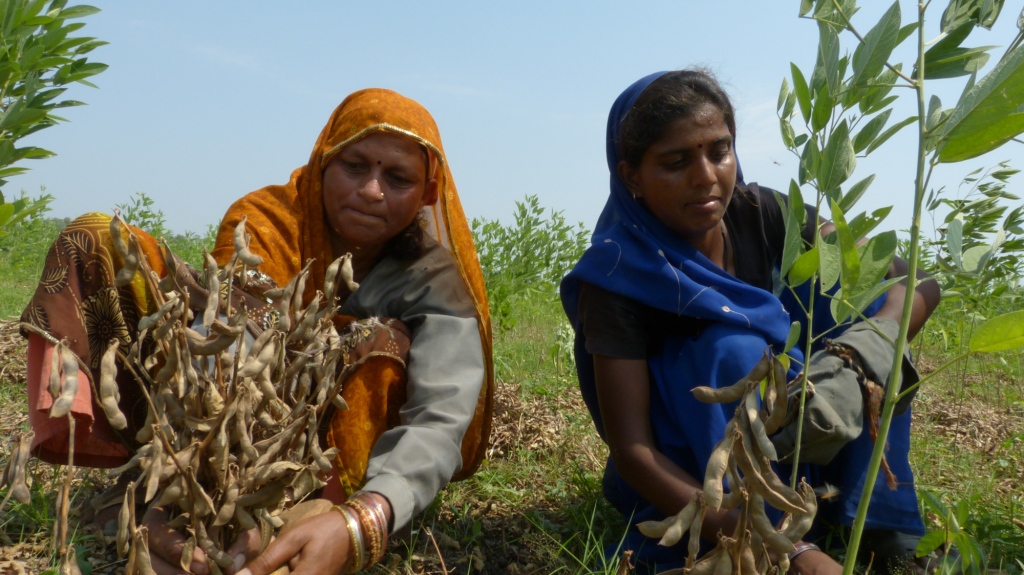 "That was the 'Aha!' moment for us and we realized that what we are doing can actually change the fate of the farmers who are trying to sell safe and healthy products," says Neju George Abraham, Chief Operating Officer, Safe Harvest.
Many farmers focus on maximizing the produce rather than optimizing it which forces them to use chemicals and pesticides in the hope of a larger quantity of harvest. Lack of a market and awareness, all add to the current problem and the situation remains the same no matter how much we desire to go organic.
It is not just Loy's story, but it is the everyday story of people like us who want to opt for healthier and safer food options but fail to do so either due to unavailability or high prices of the products.
"Despite increasing awareness about the health implications of pesticide contamination in our foods, safe food is hard to get. Certified organic food is produced by a small number of farmers, and is often priced at a considerable premium with limited availability in boutique shops catering to a small clientele," says Neju.
While the debate on organic food continues, there are "default organic", small and marginal farmers in India who do not use chemical pesticides as they are too expensive or are not required within their ecological context. These farmers hardly get the premium or benefit of being pesticide-free because they are unorganized and have poor access to markets.
This is where Safe Harvest Private Limited come into the picture. They are bridging the gap between these farmers and the market.
Start of a change and how did they did it
The poor condition and lack of structure of this sector gave birth to the organization when eight farmer groups came together to build the market for their healthier and safer products. The idea was to promote and support Indian farmers who are willing to grow food through Non Pesticide Management (NPM) farming techniques.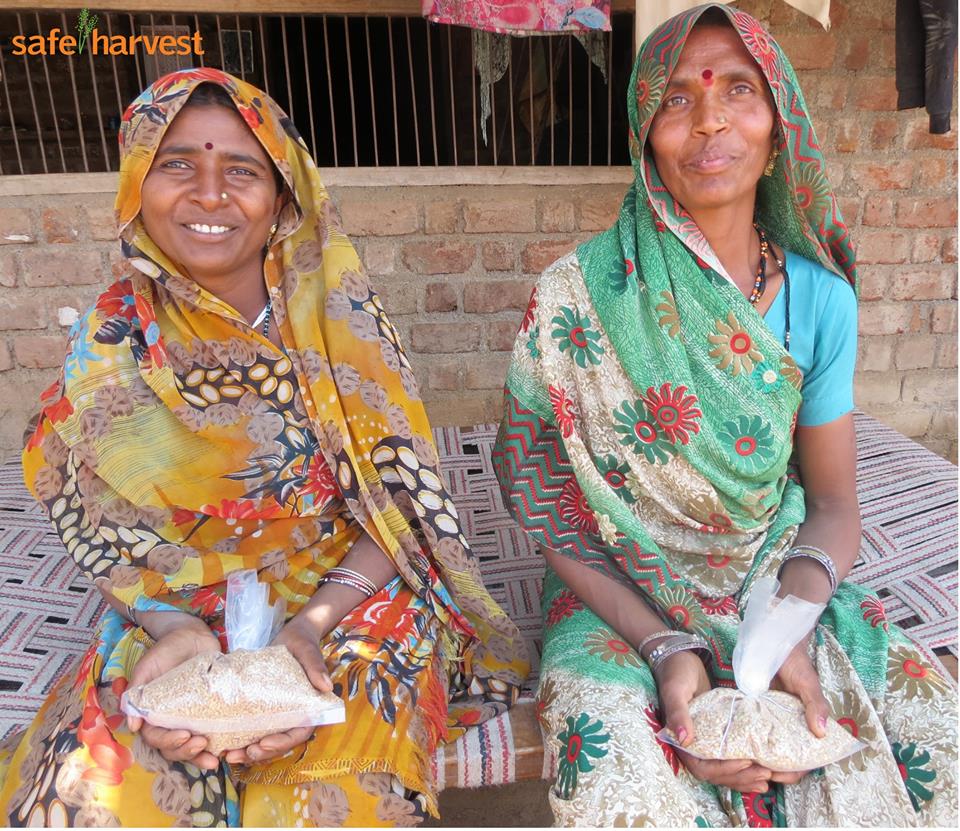 The process starts with identifying the potential farmers who are not using pesticides in their farms. The Safe Harvest team audits these farms, talks to the farmers and finally gives an NPM certificate after complete research and laboratory testing.
The farmers are then linked to the market, where the products are sold at a premium of not more than 15-20% of conventional product prices. This is followed by the processes of packaging, branding and making the final product available to the end consumer under the brand name of "Safe Harvest", thus providing an identity and credibility to the produce of NPM farmers which it didn't have before.
To develop trust, SHPL has specially developed the 'Zero certification' label, which promises zero use of synthetic pesticides, fungicides, herbicides, and GM seeds during cultivation, processing, storage, transportation and packaging of its products.
What do the farmers get?
The most important thing is creating the market. "Farmers are reluctant in adopting pesticide-free practices because of lack of information and they fear lower yields in the event of pest attacks because the harvest is little less and costlier than the conventional crops. Very soon they realise that adoption of NPM practices leads to lowering input costs while maintaining optimum yields. Added to this is an incentive of a slight premium for their NPM produce offered by the company. This leads to sustained adoption of the NPM processes," says Rangu Rao, Chief Executive Officer, Safe Harvest.
"In the case of organic cultivation, even if farmers are willing to go organic, there is a complex and costly process of getting the organic certification which becomes a challenge. Being pesticide free is less complicated and more farmer-friendly, and leads to zero compromise on safety issues, thus guaranteeing the same benefits to the consumers as organically grown agri produce. This creates a win – win situation for farmers, consumers and the environment," says Rao.
The NPM products are sold at a premium of 2 to 5 percent in the market, which acts as an incentive to the farmers, encouraging them to opt for healthier techniques of farming.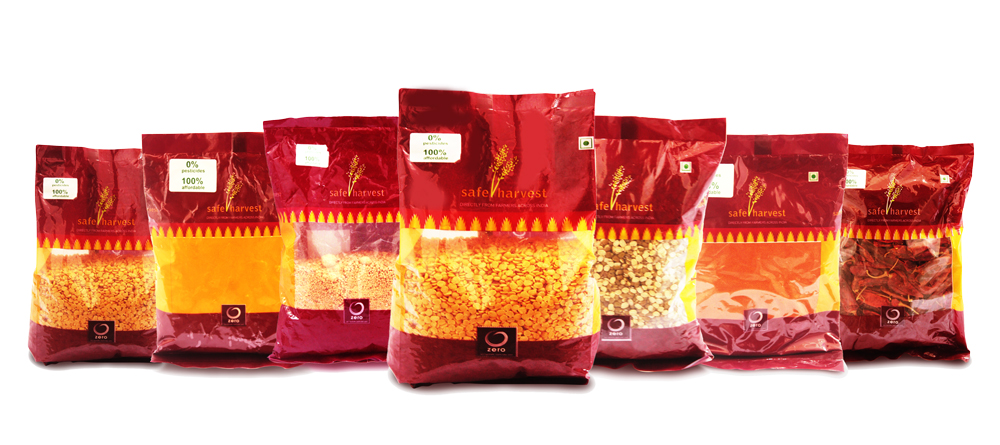 "It is easier to convert to NPM as the yield doesn't go down like organic crops. If desired, the farmers could even transition to being organic," says Abraham
"As our scale of business goes up and we connect with more farmers and consumers, we feel we will become even more competitive with better hold on prices. More farmers coming into the ambit will also help the institution of farmers bring down cost of cultivation and aggregation of produce," Rao says.
What do the consumers get?
"Unlike organic foods that cater to a niche market, pesticide-free food can potentially have a wider appeal and cater to many more consumers," says Rao.
Apart from low costs, it is the easy availability of these products in the market, facilitated by Safe Harvest, which makes access to these products easier for end consumers.
"The whole issue is about the lack of availability and affordability, and we are addressing both the points," says Abraham.
The helping hand
When Safe Harvest was looking to reach out to a bigger market, Marico Innovation Foundation's Social Innovation Acceleration Program (MIF-SIAP) helped them to get access to it, both geographically (beginning with Bengaluru, Hyderabad, Chennai and Mumbai) as well as tactically (targeting kirana stores as well as supermarket chains). In addition to this, SIAP is working on helping Safe Harvest forge strategic tie-ups with regular users of food products like restaurant chains, caterers and mid-day meal programmes.
"It is a two year long engagement and we are looking forward to great positive results and further scaling up," says Abraham.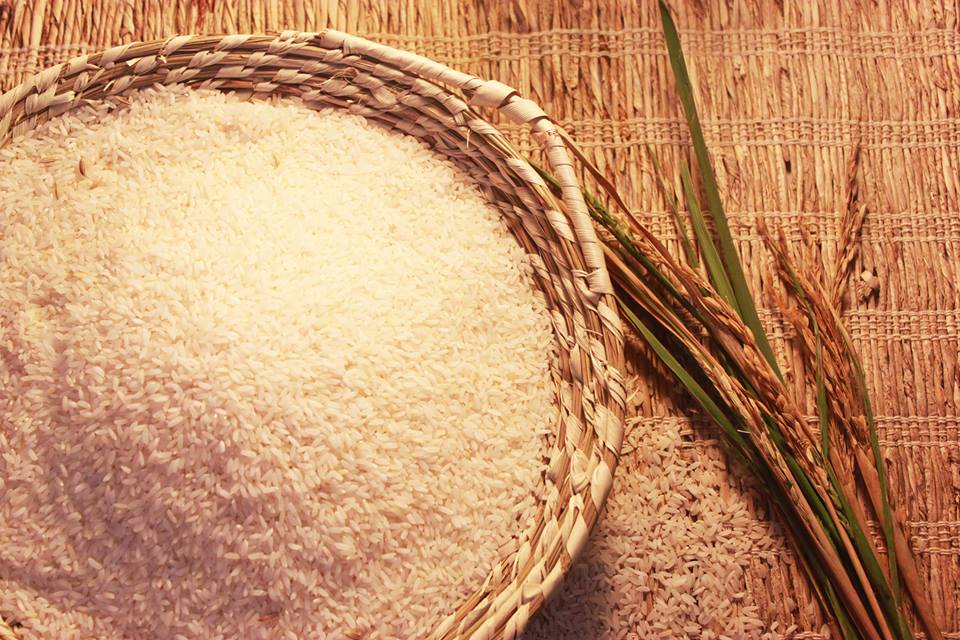 The impact and scaling up
What started as a small initiative by eight farmer groups has now expanded to include 22 such groups across India. The team of around 24 members is looking for good partnerships that can help them achieve the ambitious goal of reaching out to one lakh farmers and 10 lakh consumers in the next couple of years.
"The impact that we have seen is that we are gradually occupying a market space. NPM products have been recognized as a food product category, which is a great achievement," says Rao.
Safe Harvest has been able to raise the income levels of small and marginal farmers by 15-20 percent. NPM agriculture also minimizes their financial risk and reduces debt by introducing them to sustainable agricultural practices.
"By promoting pesticide-free agriculture, SHPL offers solutions to the serious problem of chemical pollution of the environment. By reducing pesticide residues in the environment, SHPL safeguards the health of the soil, water, plants, animals and human beings," the Safe harvest team says.
Today, there are 320 outlets in Bangalore and Hyderabad which offer Safe Harvest's products. They also have an online presence in the cities of Bangalore, Hyderabad and Mumbai where people can order online for the products for door delivery.
"We are working towards expanding the range of available products, so that the consumers are able to make a complete switch to pesticide free commodities. By improving the logistics, and as an effect of increasing turnover, we hope to rationalize the logistics costs and bring down prices even further. We hope to make NPM the de facto base standard for the food industry by 2020," the team says.
That sounds like good news for everyone!
For more details, visit their website here: http://www.safeharvest.co.in/.
Do you want to accelerate your growth with innovation too? Then click here to participate in the Marico Innovation Foundation's Social Innovation Acceleration Program. For any queries, please email siap@maricoinnovationfoundation.org
We at The Better India want to showcase everything that is working in this country. By using the power of constructive journalism, we want to change India – one story at a time. If you read us, like us and want this positive movement to grow, then do consider supporting us via the following buttons.
Please read these FAQs before contributing.