Is constructing toilets enough to solve India's looming sanitation problem? Apparently not. There is a need for awareness, greater community involvement and change in behaviour. Learn how these villages, organizations and communities have tried innovative ways to achieve total sanitation without expensive or short-term interventions.
According to statistics, over one-third of the world's population lacks access to a toilet. In India alone, World Bank estimates that 53 per cent of households resort to open defecation (OD).
Not surprisingly, annually about 200,000 children below the age of four die due to water-borne diarrheal diseases in our country. And, 61.7 million children are stunted, the highest prevalence in the world. This naturally leads to impaired cognitive development which has an obvious negative and irreversible impact on learning and health outcomes at a later stage.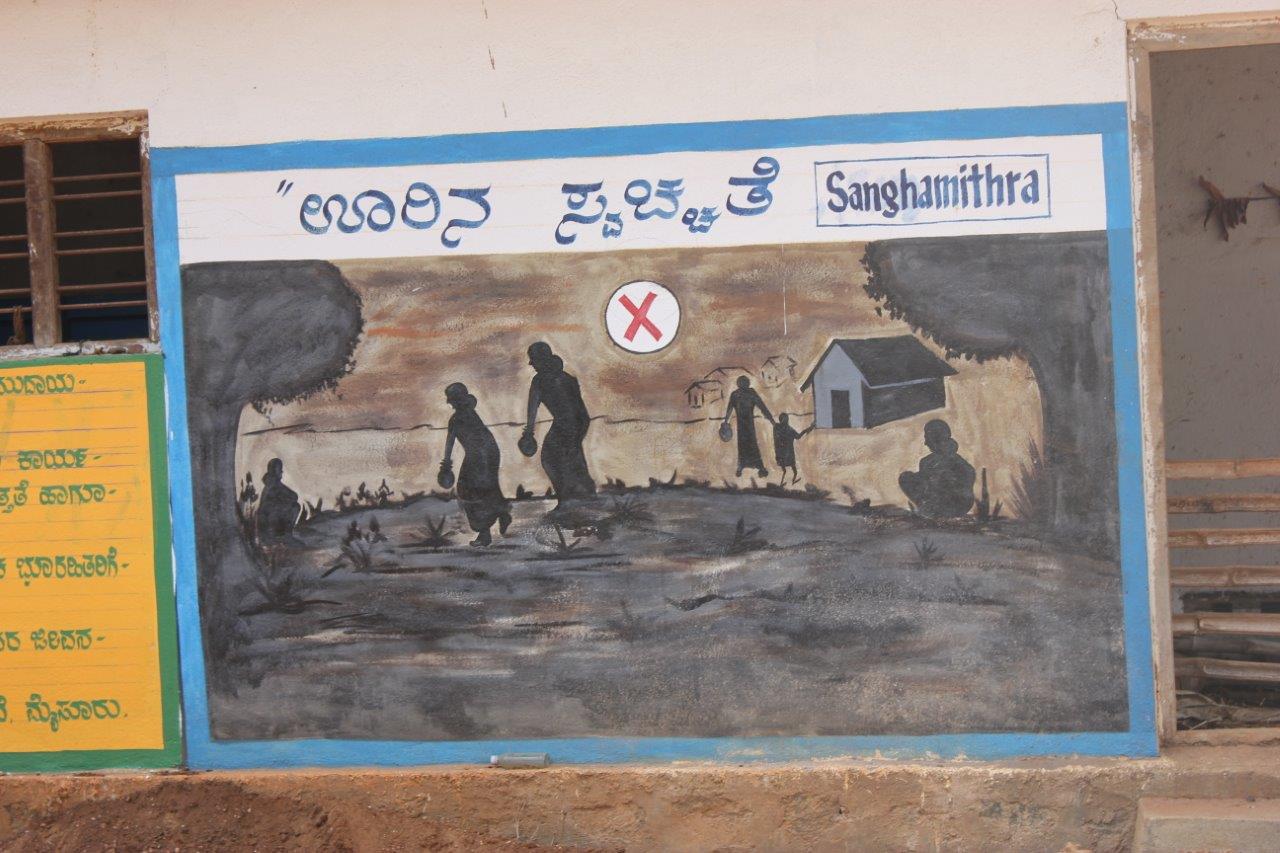 The dire situation costs India 6.4 per cent GDP annually. We are losing out the battle on many fronts; social, economic and health. Prime Minister Narendra Modi's pre-election speech where he favored social development as his priority and said "Pehle shauchalaya, phir devalaya" (first toilets, then temples) is itself an intense reminder of the looming crisis we are in. His commitment to launch "Swachh Bharat Mission" and build 200, 000 toilets across India's villages is a welcome development and also displays the growing political will in the country.
However, there are two questions that are worrisome. First, a mere 200, 000 toilets will not solve the problem. What happens to the rest of the households which will not be covered? Second, even if the toilets are built, there is no guarantee that people will use it.
A recent study conducted by the Research Institute for Compassionate Economics (RICE) in Sitapur, Uttar Pradesh found that out of 3, 235 household, 40 per cent practiced OD despite having a functional toilet.
In a BBC interview, UNICEF's Chief of WASH, Sue Coates said, "Just building toilets is not going to solve the problem, because open defecation is a practice acquired from the time you learn how to walk. When you grow up in an environment where everyone does it, even if later in life you have access to proper sanitation, you will revert back to it."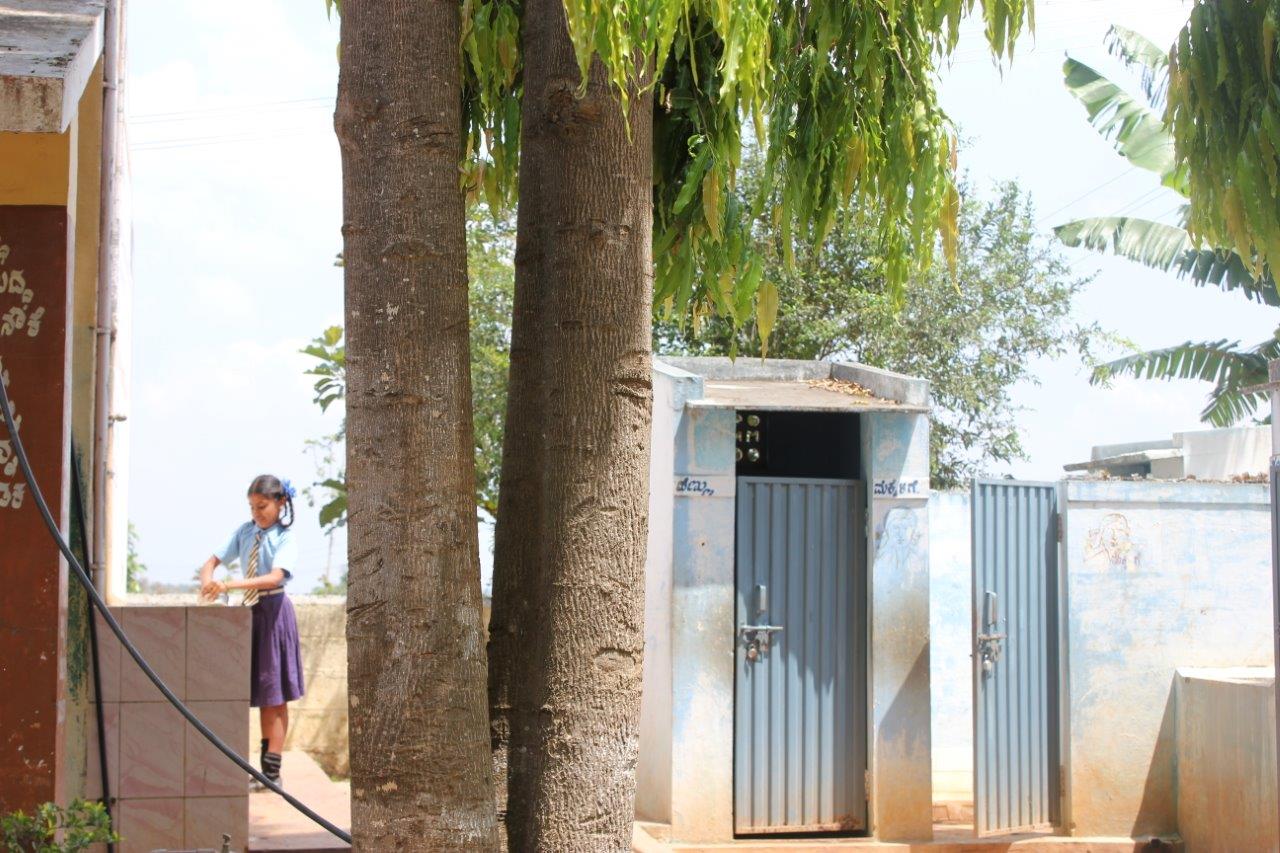 All this points out that to achieve total sanitation, merely building toilets is not enough. The India government needs to chalk out a dual-pronged strategy; building toilets as well as simultaneously mobilizing communities to bring about behavior change.
Swami Vivekananda Youth Movement (SVYM), a development organization in Heggadadevanakote, 70 km off Mysore, realized this need long ago. In 2008, under its 'Nairmalya Vahini' program, they constructed a Sanitation Park, the first of its kind, in the premises of the Vivekananda Memorial Hospital at Sargur village (the district's main hospital).
The park displays different kinds of toilets that can be built, ranging in cost from Rs 1, 000 – 13, 000, thus suiting all budgets. Furthermore, there are toilets which are environment-friendly, for visually-impaired, for small and large families and utilizing diverse materials such as bricks, stones and mud.
"People who visit the park are given a detailed tour of how each type of toilet works, the costs involved and the need to practice safe sanitation. Today, we have a number of villages that have achieved 100 per cent sanitation", says Nagaraj, Community Organizer.
Nanjanayanaka Halli, or N.N.Halli, is one such village. Outside the government school, SVYM painted a map of the village that houses 115 families.  Slowly, they began creating awareness amid the community on WASH (Water, Sanitation and Hygiene) and encouraged every household to build a toilet.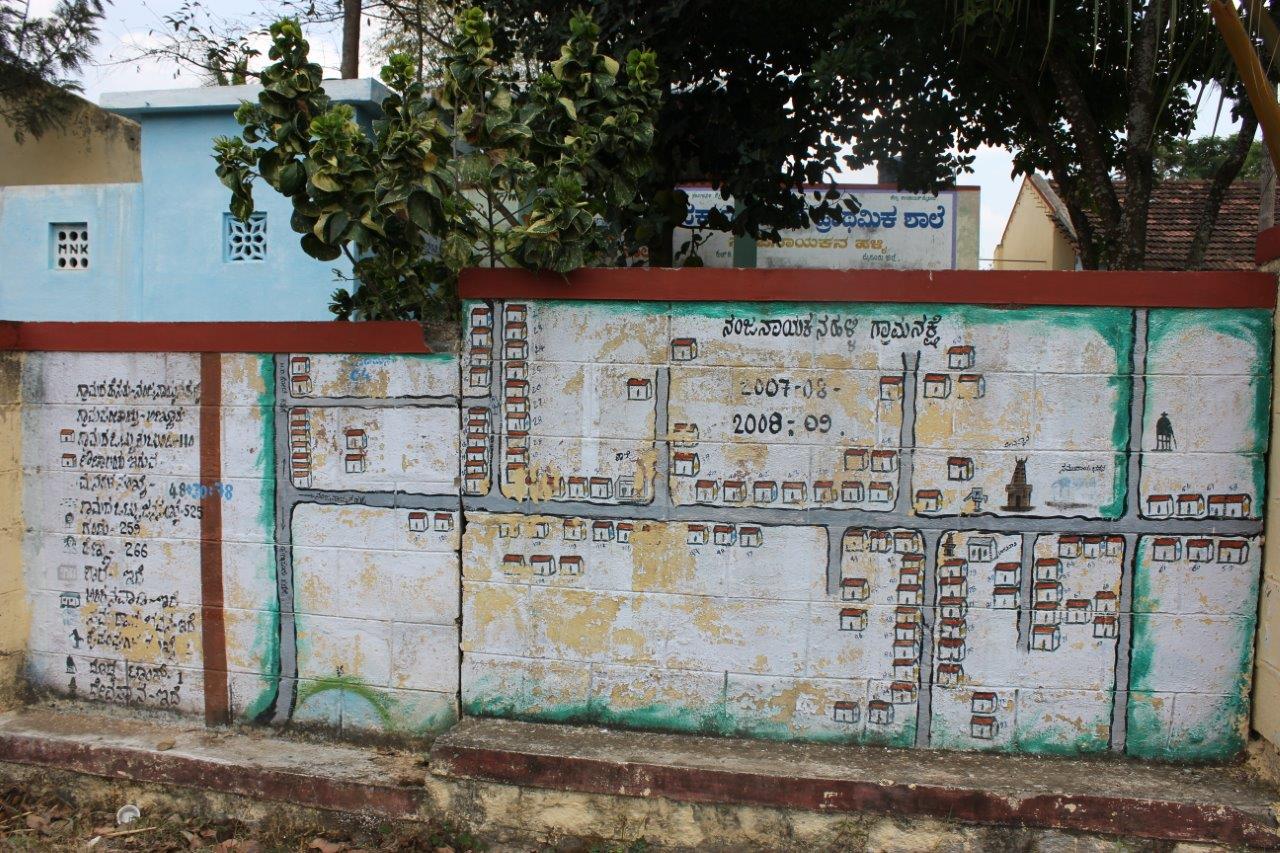 "Based on the choice of toilet made, 60 per cent funds were pumped in by a non-profit and the remaining 40 per cent by the household. This created a sense of ownership", says Nagaraj. As each house built its toilets, a tick would be made on the map. Since everyone crosses the school every day, it became a matter of concern for the houses which didn't have toilets. And by 2008, the village achieved total sanitation.
For behavioral change, awareness was spread at various levels. The school continually conducted lessons on all aspects of WASH and made it compulsory for children to use toilets. Monthly sessions were conducted for parents on subjects such as menstrual hygiene, the need for practicing safe sanitation, etc. Across the village, walls were painted with safe sanitation practices. Since last 3 years, on every Global Handwashing Day (October 15), school children go to each household and demonstrate the six steps of handwashing and the need to incorporate it in daily lives.
The collaboration between the non-profit, school and community has not only resulted in total sanitation in Nanjanayanaka Halli but in all 20 villages that fall under the Annur Gram Panchayat/district. In 2012-13, a financial award of Rs 1, 00,000 was given to the Gram Panchayat for eliminating open defecation.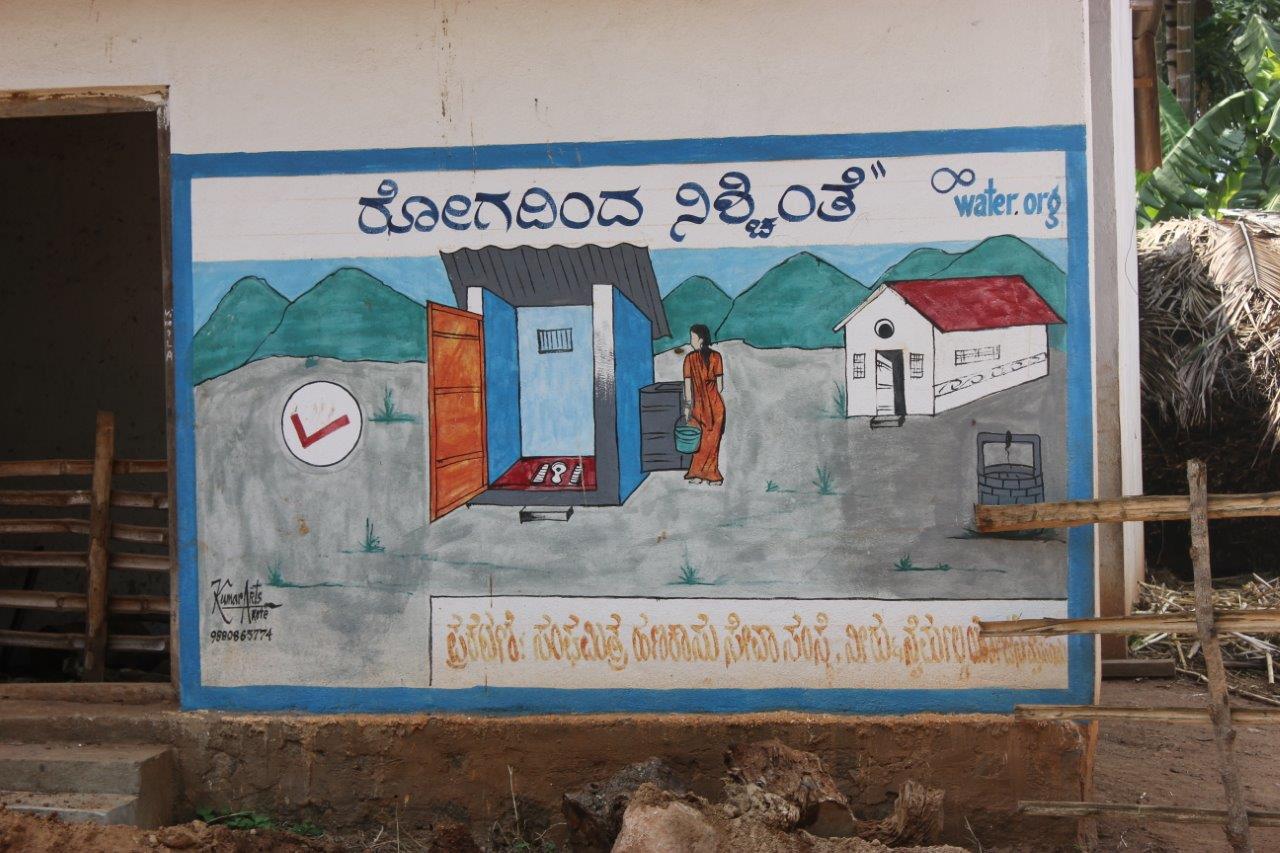 On a larger scale, Sikkim is the only state in the country that has achieved total sanitation. It constructed 98, 043 individual household toilets, surpassing the target of 87, 014, thereby achieving 112.67 per cent target under the Government's Nirmal Bharat Abhiyan Scheme. Adopting a people-centric approach, the state sensitized its residents on the need to embrace holistic approaches towards WASH, developing a community-managed, ecologically safe and sustainable sanitation system.
N. N. Halli and Sikkim establish that achieving total sanitation is indeed possible. The only thing needed is for the varied stakeholders to come together, learn from the best practices and focus on both; building toilets as well as mobilizing communities.
Like this story? Or have something to share? Write to us: contact@thebetterindia.com, or connect with us on Facebook and Twitter (@thebetterindia)
Shweta Vitta serves as Deputy Manager – Development Communications at
The Akshaya Patra Foundation
– a NGO which feeds mid-day meals to 1.3 million children in 9 states and 19 locations of India. She can be reached at Shweta.Vitta@akshayapatra.org
We at The Better India want to showcase everything that is working in this country. By using the power of constructive journalism, we want to change India – one story at a time. If you read us, like us and want this positive movement to grow, then do consider supporting us via the following buttons.
Please read these FAQs before contributing.