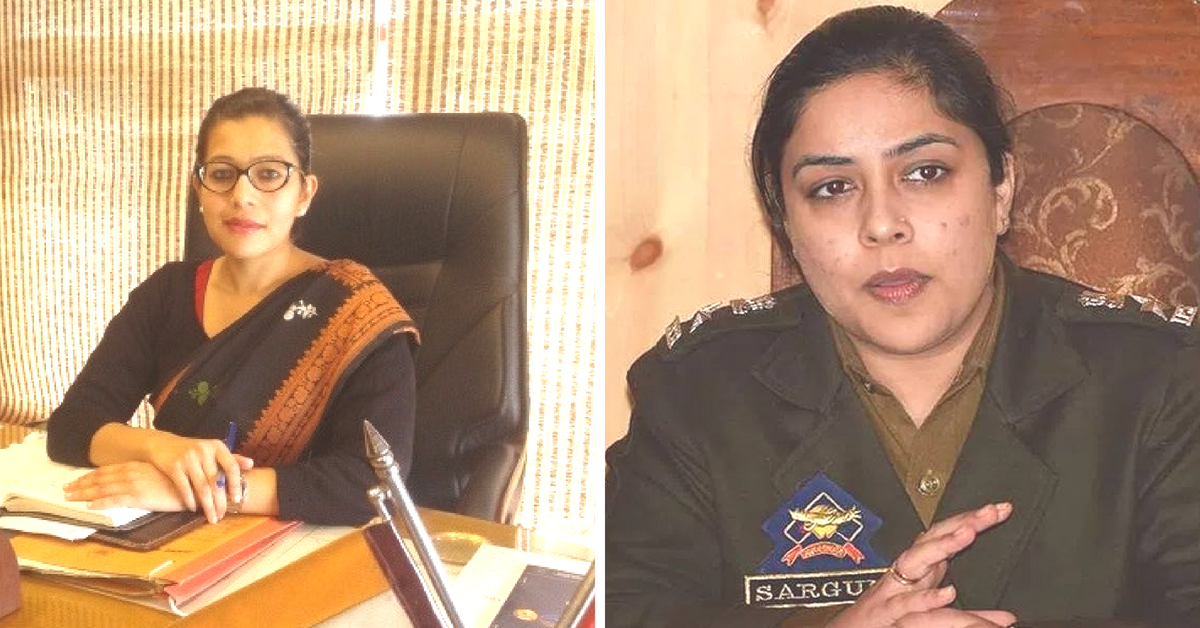 With their work, these dynamic civil servants are leading the beautiful district towards a better tomorrow!
Since Independence, women in India have come a long way. While they have broken gender barriers across professions, it is also true that progress on this front has been incremental at best.
Nowhere is this clearer than the bureaucracy and the police. Women make up a mere 6.11% of the total police force, while the proportion of women IAS officers stands at a measly 17%.
Although the all-India picture looks a tad grim, this isn't the case in Leh district. Surrounded on either side by India's difficult neighbours—China and Pakistan—this is a critical administrative zone.
Overseeing the administration of this district are Deputy Commissioner Avny Lavasa (2013 batch) and Senior Superintendent of Police Sargun Shukla (2012 batch). Posted in the region since September 2017, these women are seeking to usher change in this still relatively backward district.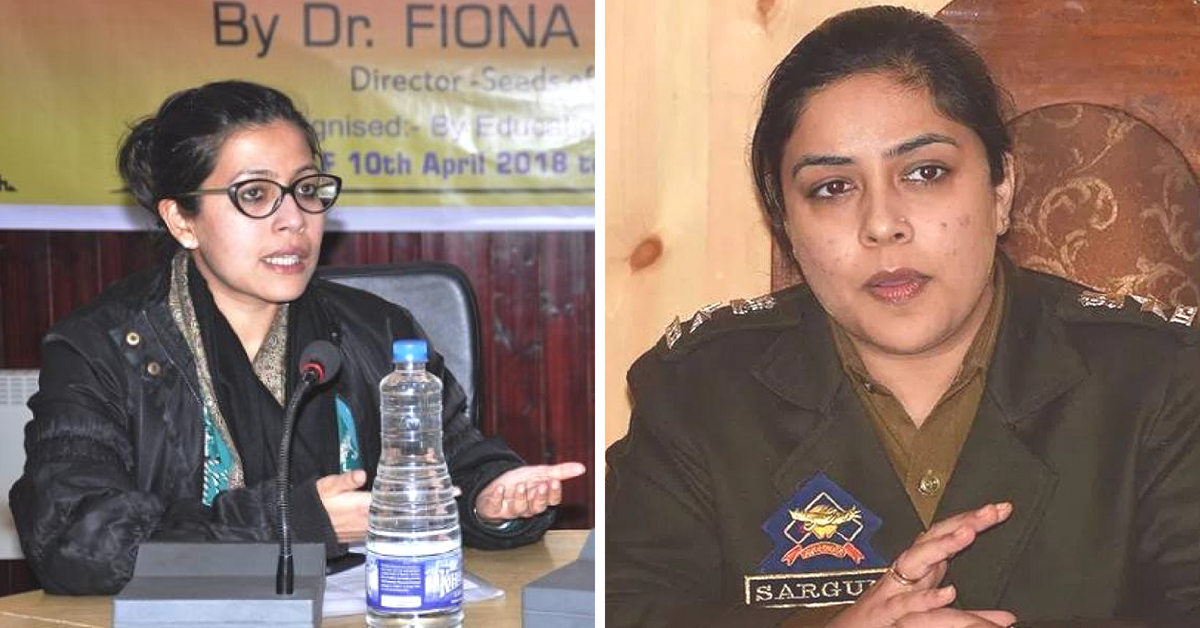 Much of the infrastructure development in the district has been carried out by the armed forces. However, understanding that the dependence of the local populace on the armed forces isn't healthy, both civil servants are trying to change that by initiating a host of administrative measures.
Issues pertaining to traffic congestion, waste management, organic farming, tackling crime and a host of ecological concerns have become the focus. For example, Lavasa has taken some significant steps towards reducing traffic congestion in the main Leh town.
The phenomenal rise of tourist footfall and vehicles, particularly in the main Leh town, has become a significant environment and public health concern, and to address them, she announced a ban on the issuance of fresh permits for contract carriages and new licences for bike rentals in January 2018.
In March 2018, the district administration took the necessary and long-awaited step of reviving the public transport system by plying buses along busy routes in and around the main Leh town area.
Also Read: Battling Traffic Congestion, Eco-Sensitive Leh's New Initiative May Be An Answer
"There are two aspects to regulation. One is prohibiting, i.e., not giving new permits and registrations, wherein new taxi permits have been stopped. The second aspect is creating a strong public transport network so that people aren't compelled to rely on private transport. We are now working on this aspect," said the District Administration office.
She also declared Saturday as a no-vehicle day for all government offices. Personnel in these offices have been directed to avoid driving private vehicles, and instead use public transport, cycles, or walk. As a result of these measures, the number of small private cars has come down drastically.
"We have received positive feedback till now. It was a much-needed service which we reintroduced," Lavasa told ANI.
In another significant move, Lavasa issued an order declaring a no construction zone along the banks of the famous Pangong Tso Lake, where the Bollywood blockbuster 3 Idiots was shot. Since the movie's release, tourist footfall had increased exponentially.
Trying to exploit this development, many camps and resorts sought to move closer to the lake, resulting in the proliferation of garbage around this once pristine lake.
Also Read: Want to Make Your Leh Visit Special? Here's The Story You Need to Know
As per Lavasa's directive, the banks of this lake have been declared a no construction zone, and tour operators cannot set up camps and resorts within 150 metres of it.
Despite Leh recording one of the lowest crime rates in the country, 28-year-old Sargun Shukla remains firm on her post. As someone who has experience in dealing with militancy and communal tension in Jammu and the Valley, Leh offers some degree of relief.
However, whatever little crime that is reported in the district, swift action is the order of the day with cases resolved in a matter of days.
As former SP Traffic in Srinagar, her reputation as a no-nonsense police officer earned her the moniker 'Lady Singham.' With a PhD in Psychology from Patiala University, she earned a reputation of being hard on wanton traffic violators in the city. Many ordinary citizens in Srinagar were left disappointed when she was transferred out to Leh.
"I have no vested interest. I don't have to cut corners," Shukla once told Jammu Kashmir Newspoint, a daily newspaper.
How does she feel about thriving in a sphere traditionally dominated by men?
"I am surrounded by men 99 percent of the time. But I have to admit my subordinates have accepted me well. Being a good police officer, to be on-call 24 hours, being there for people, is what I want to achieve," Sargun told the publication.
She also looks to encourage many more women to join the police. "The services have a lot to benefit from women coming in. Even as the job is seen as physically demanding and brutal, it is rewarding. I make sure I encourage young girls to consider joining the profession," she says.
(Edited by Gayatri Mishra)
Like this story? Or have something to share? Write to us: contact@thebetterindia.com, or connect with us on Facebook and Twitter.
NEW: Click here to get positive news on WhatsApp!