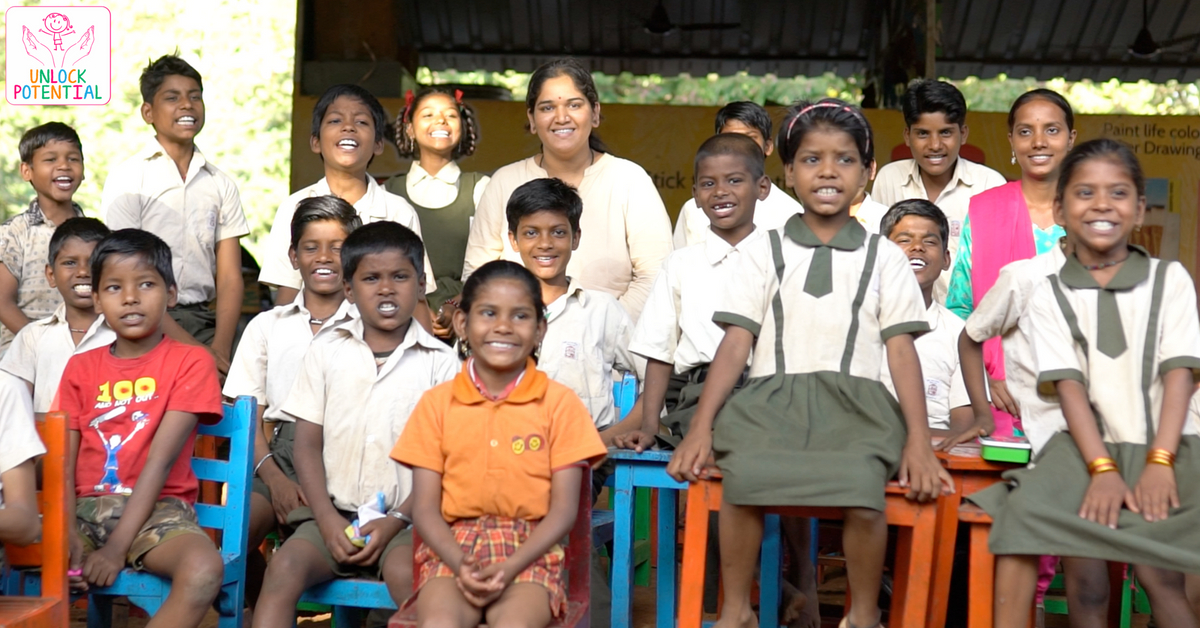 Shraddha has been working with Signal Shala for over a year now, and life hasn't been any better or more gratifying for her.
---
This article has been powered by Merck
---
Managing one's household, work, and family, simultaneously, is no small feat, but married women across the globe have been acing it since the time they left behind the confines of their home and forayed into the professions that were once considered the domain of men.
One among the countless employed women in India is Thane resident, Shraddha Dandwate, who despite having two young children has been able to manage her work and professional life with equal commitment.
She is a full-time teacher employed with Signal Shala, a school for underprivileged children that operates out of a shipping container under the Teen Haat Signal flyover in Thane. The school was formally established by non-profit organisation Samarth Bharat Vyaspith (SBV) in 2016 with 22 children, who along with their parents used to sell knick-knacks or beg at the traffic signal.
Shraddha has been working with Signal Shala for over a year now, and life hasn't been any better or more gratifying for her.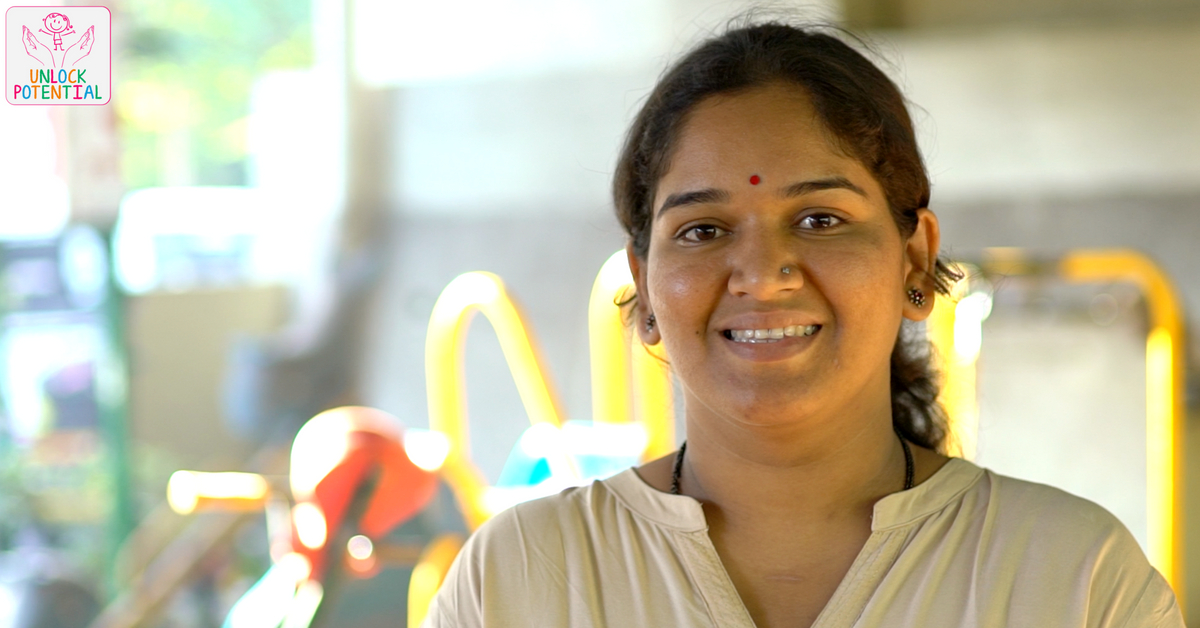 Having always been interested in social welfare, it was with her husband's support and encouragement that her decision to join the school found a stronger foundation.
"I was teaching at a regular primary school before we moved to Thane four years ago. Following the birth of my younger daughter, I had taken a break from teaching. When she was a little over two years, I'd come across Signal Shala's call for teachers but had it not been my husband's strong motivation, I might not have been teaching here," says Shraddha to The Better India.
Shraddha's husband is employed in the IT sector, and she mentions that his mindset is quite progressive as compared to countless married men in the country who prevent their wives from working after marriage and prefer to remain the sole bread earner of the family.
"He knew of my interest in social welfare initiatives, and when the opportunity came up, he was the push I needed to chase my aspirations. Sadly, most women in the country do not find this kind of support from their respective spouses," she adds.
Their children, Arya and Tirtha, are nine and three years old respectively, and Shraddha leaves them at a day-care quite close to the school before heading to teach.
So how has Shraddha been efficiently managing time and dividing her attention between her children, household and professional life?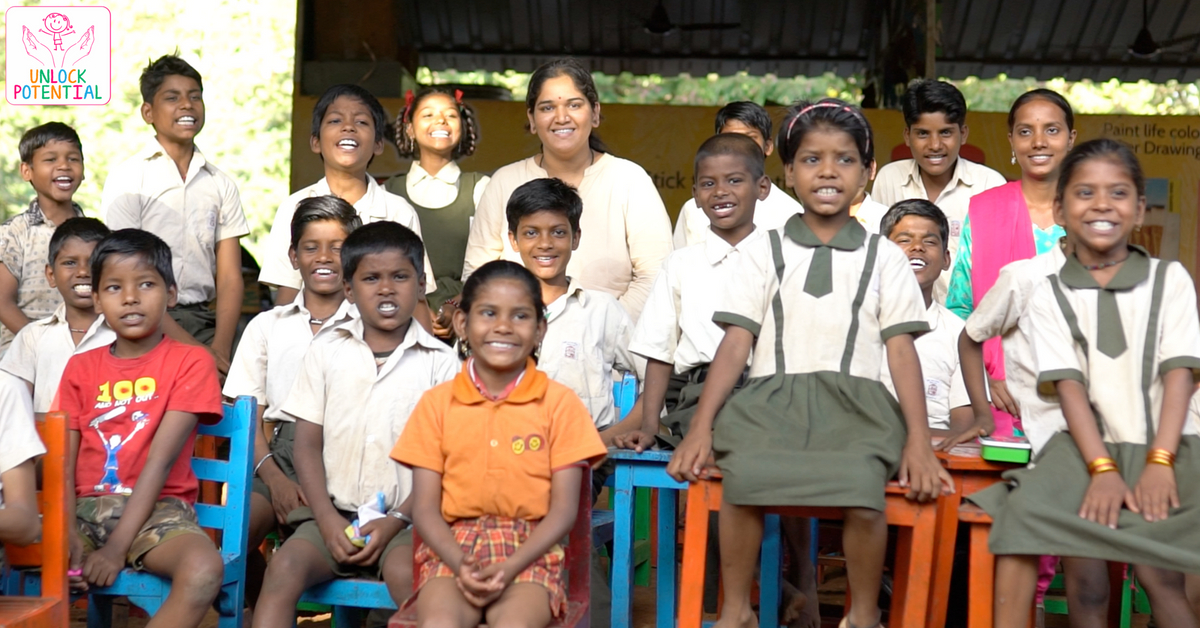 "Fortunately, our residence is well within the ambit of the school and day-care, and this allows me to keep a tab on all my responsibilities. The school management and even the NGO have been particularly helpful and supportive. In the case of an emergency, I have also been given the option of bringing my children to the school which makes it quite flexible for me," Shraddha explains.
The past one year at Signal Shala has been quite enriching for Shraddha. There have been struggles along the way, but she takes these small obstacles as a challenge and works out different ways to resolve them.
"In the same way that different children have different grasping abilities, we face that too at Signal Shala. There are challenging situations, but it is essential that we as teachers remain patient, and try our best to come up with different methods and activities to help these kids overcome their limitations. For example, one activity was focused on kids with speech impairments like a stutter. With vernacular tongue twisters, I've noticed changes in the kids, who are now more confident while speaking," she explains.
Shraddha adds that she often finds her students remembering and reciting lessons that she had taught them months ago and herself had forgotten.
"There have also been instances when the children have told me that after my lessons on bad habits, they actually either stopped themselves from stealing or have stopped someone else from doing so. This makes my role as an educator quite gratifying and motivational," Shraddha proudly says.
More than a source of income to her household, what makes Shraddha pursue teaching at Signal Shala despite her many commitments, is the pure satisfaction of teaching underprivileged children and viewing their lives change first-hand.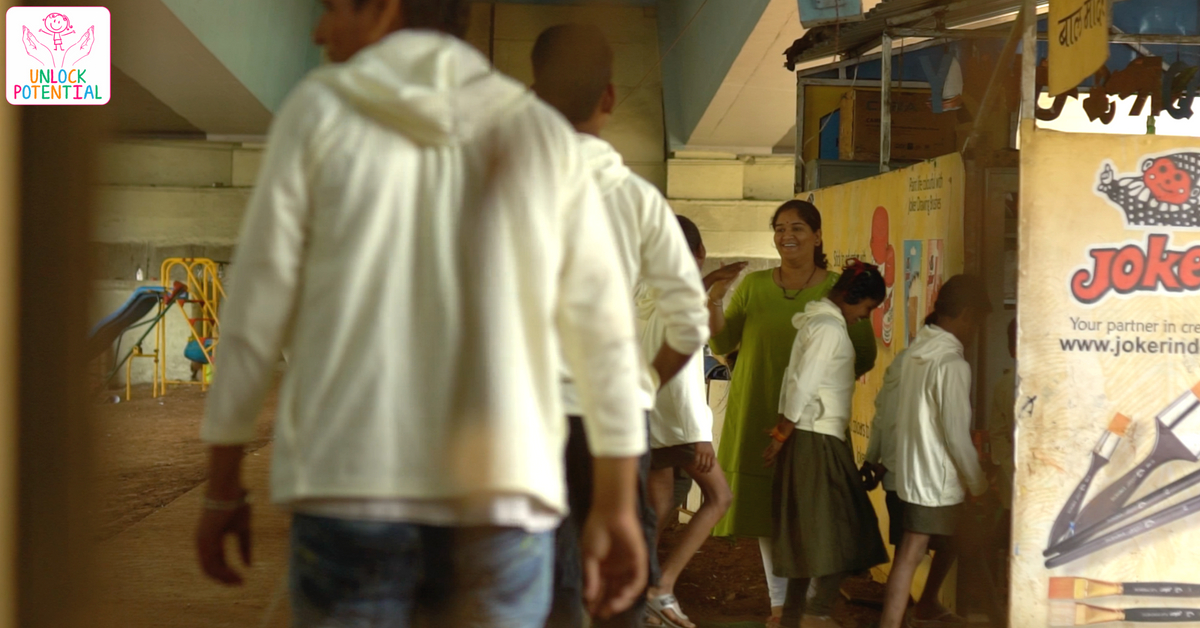 We salute Shraddha Dandwate and the countless working women in India, whose strength and iron-willed commitment often goes unnoticed as they juggle between their professional and private lives on a day-to-day basis.
---
This Mother's Day, join Seven Seas and TheBetterIndia, and be a part of spreading the gift of love to hundreds of children across India!
#UnlockPotential
Register for the event now.
Unable to view the above button? Click here
---
Like this story? Or have something to share?
Write to us: contact@thebetterindia.com
Connect with us on Facebook and Twitter.
NEW: Click here to get positive news on WhatsApp!