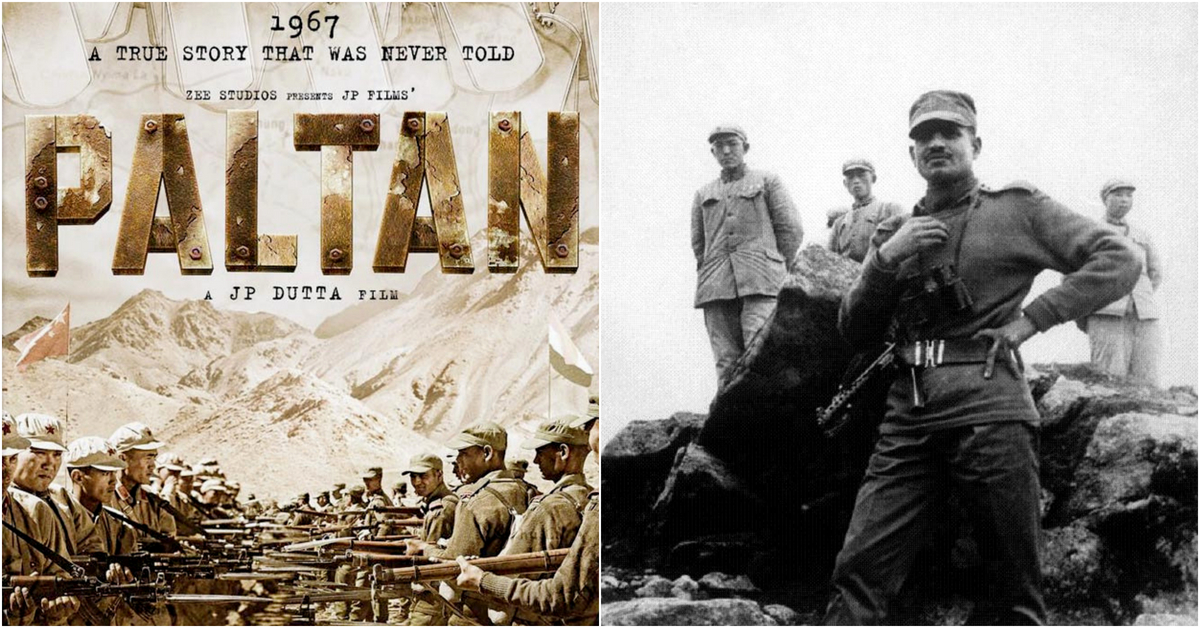 Here's the incredible story of what happened at Nathu La and Cho La in September 1967 — a battle the Chinese rarely talk about.
The man behind movies like Border, Refugee and LOC Kargil, National award-winning director of JP Dutta released his next war film, Paltan, in September 2018. Paltan is based on a major military stand-off between Indian and Chinese troops that took place nearly 50 years ago at Nathu La and Cho La in Sikkim.
Here's the incredible story of what happened at Nathu La and Cho La in September 1967 — a battle the Chinese rarely talk about and that continues to inspire.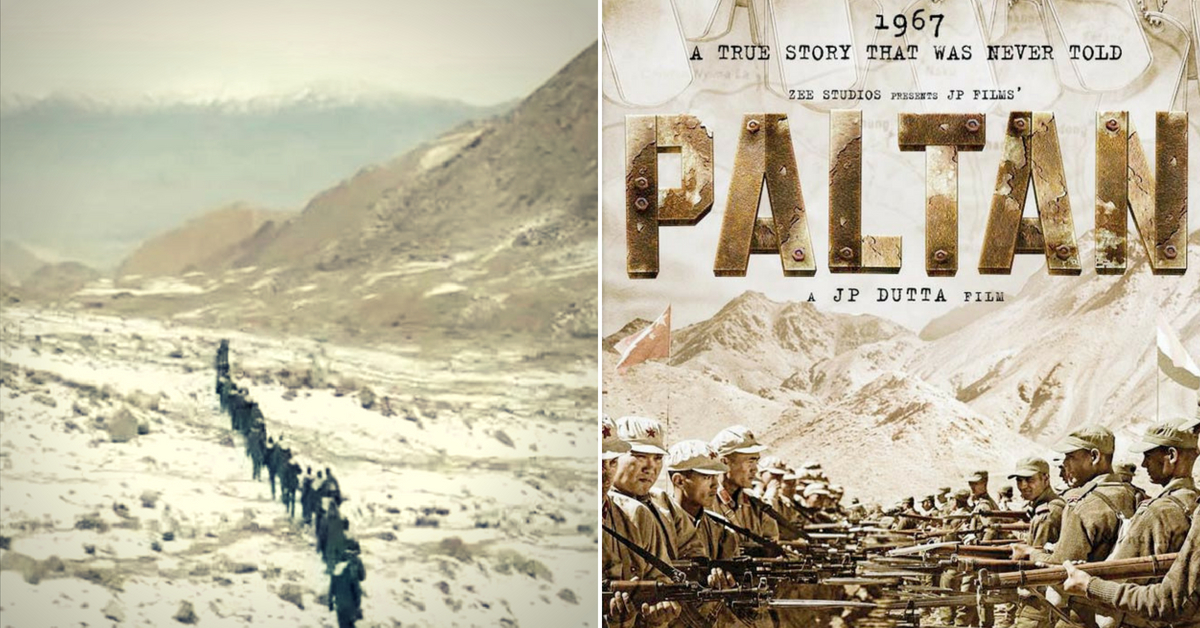 The year was 1962. On October 20, with every nation's gaze fixed firmly on the Soviet-US nuclear standoff in Cuba, the world's two most populous countries went to war. Induced by the tensions over Tibet and territorial disputes, China's People's Liberation Army (PLA) invaded the Aksai Chin region of Kashmir and the then-North-East Frontier Agency (now Arunachal Pradesh).
Claiming about 2,000 lives and lasting less than a month, the battle played out at 14000 feet, in the high rugged terrain of the Karakoram Mountains, with China emerging victorious. Barely five years later, the neighbouring nations clashed once again.
This time the battleground was Nathu La, a strategically important high-altitude pass on the Tibet-Sikkim border.
Back then, Sikkim was an Indian protectorate, with the Indian Army deployed on its borders to safeguard it from external aggression. Unhappy with this fact, China asked India to vacate the mountain pass of Nathu La on the Sikkim-Tibet border during the Indo-Pak war of 1965.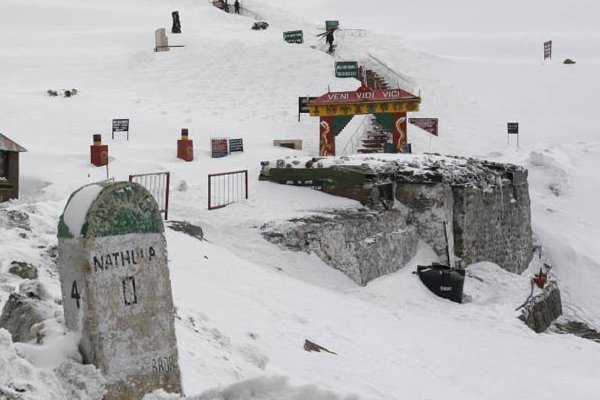 When the Indian Army refused to accede to this ultimatum, China began resorting to tactics of intimidation and attempted incursions into Indian territory. On June 13, 1967, China expelled two Indian diplomats from Peking (now Beijing) accusing them of espionage while keeping the rest of the staff captive inside the embassy compound.
India responded in kind, with reciprocal action taken against the staff of the Chinese embassy in Delhi. These restrictions were finally lifted on July 3, but by then, Sino-Indian relations had reached rock-bottom.
So when the PLA hoisted 29 loudspeakers on the Sikkim-Tibet border and began warning the Indians of a fate similar to 1962, India decided to fence the border with barbed wire to make sure Chinese did not have an excuse for border violations. The work started on August 20.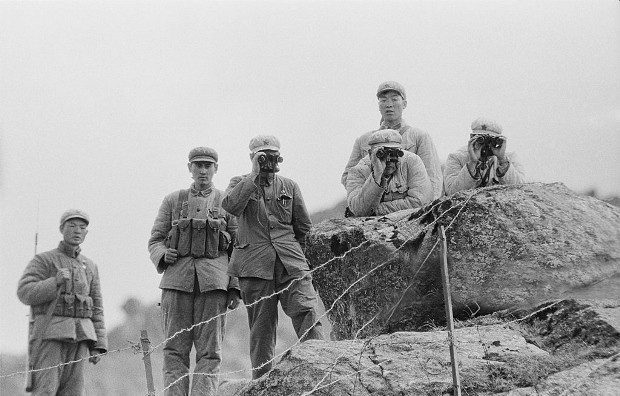 Chinese troops objected vociferously to the laying of the wire, leading to an argument between the PLA Political Commissar and the Commanding Officer of the Indian Army infantry battalion, Col. Rai Singh. On September 7, a scuffle ensued — the memories of 1962 were still fresh in the minds of both the armies.
Three days later, China sent a terse warning through the Indian embassy, calling Indian leaders "reactionaries" who were "component part of the worldwide anti-Chinese chorus currently struck up by US imperialism and Soviet Revisionism in league with the reactionaries of various countries".
On the fateful morning of September 11, when an undaunted Indian Army started work, PLA troops came back to protest. Col. Rai Singh went out to talk to them. Suddenly, the Chinese opened a burst of fire from their medium machine guns (MMGs).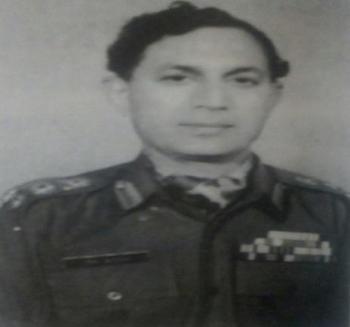 Seeing their wounded Commanding Officer hit the ground, two brave officers (Captain Dagar of 2 Grenadiers and Major Harbhajan Singh of 18 Rajput) rallied the Indian troops and attacked the Chinese MMG post. Caught in the open (Nathu La Pass is devoid of any cover), the Indian soldiers suffered heavy casualties, including the two officers, who were both given gallantry awards for their bravery.
---
Also Read: The Story of 'Raazi' —  The Life of Alia Bhat's Spy-Wife Sehmat
---
By this time, the Indian army had started responding with heavy artillery fire, pummeling every PLA post in the vicinity. Bolstered by fierce close-quarter combat by the Mountaineers, Grenadiers and Rajputs, this counter-attack silenced Chinese positions over the next three days.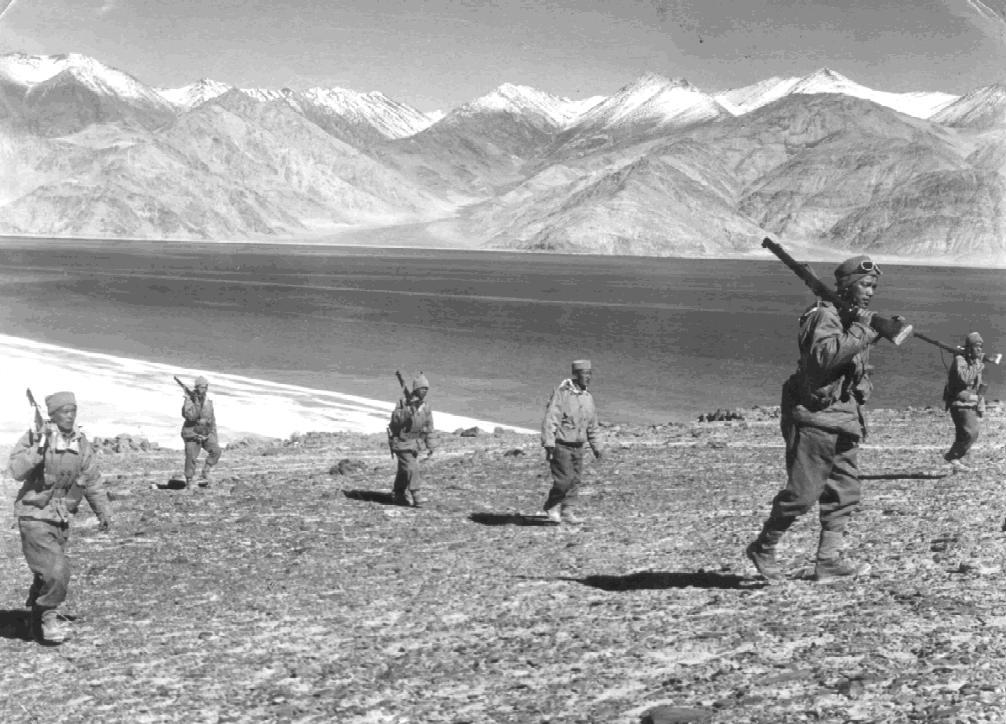 The unexpectedly strong Indian response led the Chinese to threaten to bring in warplanes. Having driven its message home militarily, India agreed to an uneasy ceasefire across the Sikkim-Tibet border.  On September 15, dead bodies were exchanged in the presence of Sam Manekshaw (the then Eastern Army Commander) and Jagjit Singh Aurora (the then Corps Commander).
---
Also Read: Field Marshal Sam Manekshaw, the Legend Who Was India's Greatest General
---
But there was still trouble ahead. On the morning of October 1, 1967, a Chinese platoon got into a heated argument with a forward platoon commander (Naib Subedar Gyan Bahadur Limbu) over the ownership of a boulder demarcating the boundary at Cho La, another pass on the Sikkim-Tibet border a few kilometres north of Nathu La.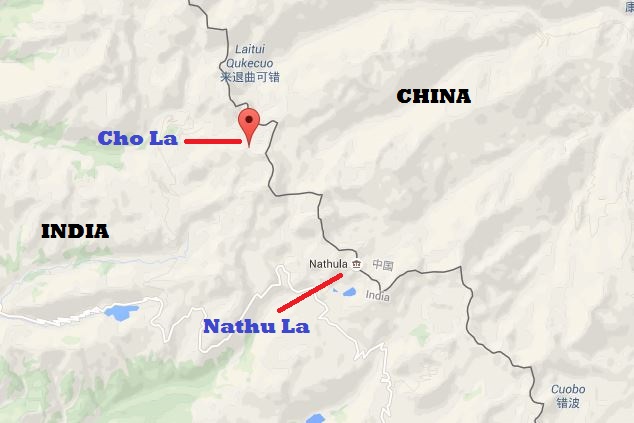 In the ensuing scuffle, the Chinese bayoneted Limbu and took up aggressive positions. The famously gritty Gorkhas (of the newly formed 7/11 Gorkha Regiment) stood their ground. The Indian troops retaliated with a fierce counterattack against their enemy – who was forming up for an assault.
Section commander Lance Naik Krishna Bahadur led this charge and was hit by thrice by Chinese bullets. Despite being unable to use his weapon, the injured braveheart nevertheless urged his men on, gesticulating with his khukri till he was killed in a machine-gun volley.
Rifleman Devi Prasad Limbu charged at the Chinese with his Khukri after all his ammunition had been exhausted, taking five of them down before he too was martyred. His raw courage was later honoured with the Vir Chakra.
Another Vir Chakra was awarded to Havildar Tinjong Lama, who used his 57mm recoilless gun to knock out a heavy machine gun being used by the Chinese to unleash withering fire. Colonel KB Joshi, the commanding officer, too personally led a company attack to recapture Point 15,450.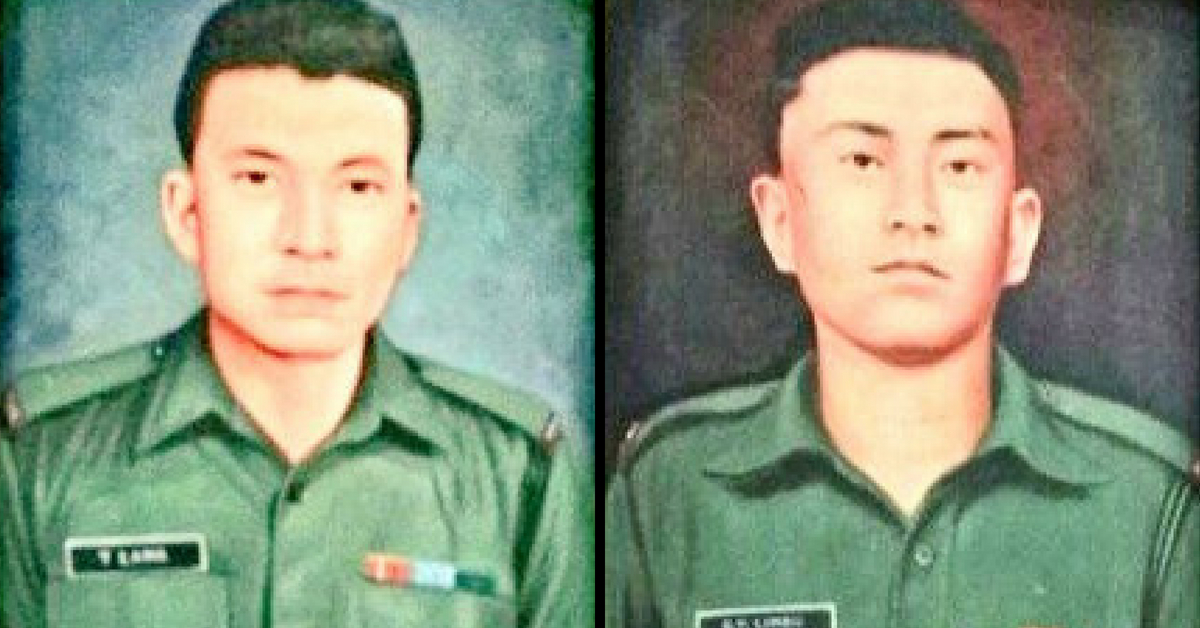 An intense gunbattle at Cho La pass continued for the next 10 days. The Gorkhas' fierce reaction eventually pushed the Chinese to withdraw three kilometres to a feature named Kam Barracks, where they remain deployed to date.
In a way, at least some ghosts of the 1962 war had been laid to rest at Nathu La and Cho La. And ever since, both the passes have remained firmly under India's control. So has Sikkim.
However, Chinese and Indian soldiers remained deployed at the Nathu La frontier, barely 30 metres apart —the closest they are anywhere along the nearly 3500 km Sino-Indian border.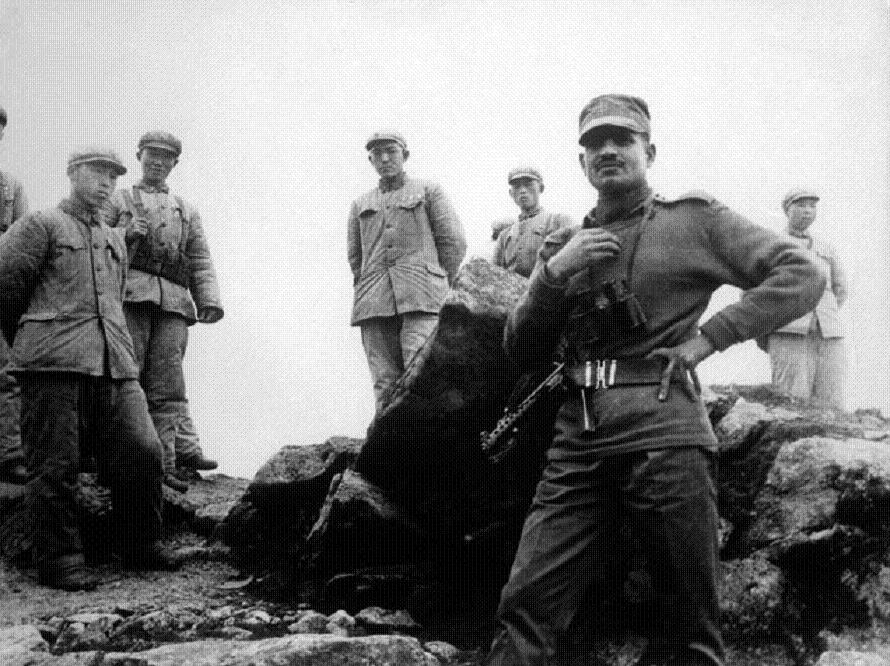 Interestingly, Nathu La was reopened for border trade in 2006 and has now become a tourist destination. On the Chinese side of the pass lies Tibet's Chumbi Valley, heavily manned by PLA guards.
On the Indian side lies a trading post and two war memorials (at Nathu La and the nearby town of Sherathang respectively) honouring the brave soldiers who laid down their lives defending the country and the state of Sikkim.
The story of Indian Army at Nathu La would be incomplete without a mention of 'Baba' Harbhajan Singh (a soldier of the 23rd Battalion of the Punjab Regiment)  and the unusual mandir dedicated to him. While escorting a mule column in Sikkim in 1968, Singh slipped and drowned in a fast-flowing stream. His body was found three days later and cremated.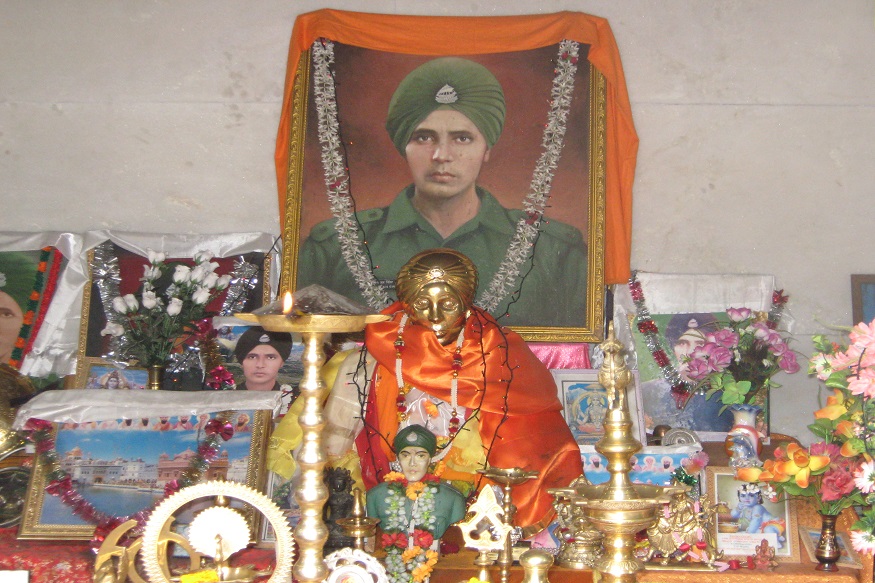 Army folklore has it that Singh then appeared in the dream of one of his fellow soldiers and asked for a memorial to be built for him. Duly constructed by his regiment, the memorial has since expanded into a shrine of sorts, with devotees – both military and civil – thronging his shrine.
Army soldiers also believe that Singh not only protects the 3,000-odd men guarding the 14,000-feet high border point with China but gives them three-day advance notice of any attack. In fact, he has been promoted to the rank of Honorary Captain and every month his salary is sent to his family.
Not only this, till his official retirement, the immortal soldier was also sanctioned annual leave from September 14 — every year, his portrait and suitcase were accompanied by three soldiers right up to his village!
(Edited By Vinayak Hegde)
---
Also Read: Battle of Saragarhi — When 21 Courageous Sikhs Stood Against 10,000 Afghan Tribals
---
Like this story? Or have something to share? Write to us: contact@thebetterindia.com, or connect with us on Facebook and Twitter.
NEW: Click here to get positive news on WhatsApp!
We bring stories straight from the heart of India, to inspire millions and create a wave of impact. Our positive movement is growing bigger everyday, and we would love for you to join it.
Please contribute whatever you can, every little penny helps our team in bringing you more stories that support dreams and spread hope.