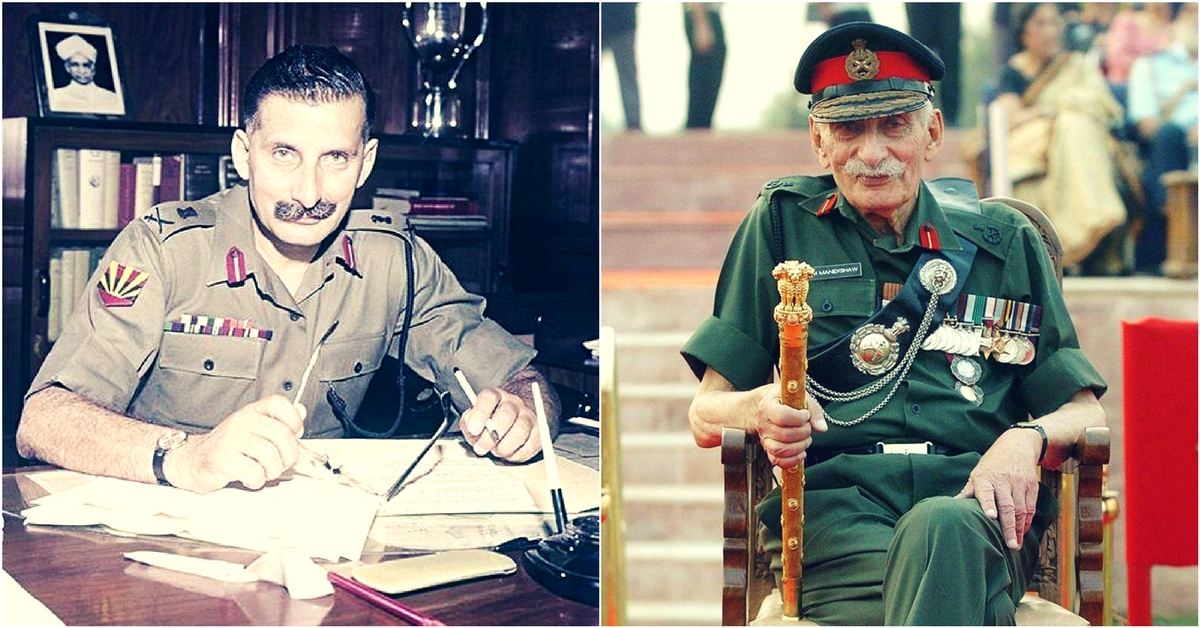 On his birth anniversary, we celebrate the legend of Field Marshal Sam Manekshaw with eight remarkable, yet little-known, stories from his illustrious life.
"Gentlemen, I have arrived and there will be no withdrawal without written orders and these orders shall never be issued." – Sam Manekshaw
Field Marshal Sam Manekshaw, arguably India's greatest general, was born on 3 April 1914 and died on 27 June 2008. A quintessential soldier who would go on to serve as the Chief of the Army Staff, he is best remembered as the man who masterminded India's victory in the Indo-Pakistan war of 1971 – that led to the liberation of Bangladesh.
The first Indian army officer to be promoted to the highest military rank of Field Marshal, Manekshaw travelled the world, led the Indian Army and fought in five different wars. In the end, he settled down in the serene Nilgiri town of Coonoor with his wife Siloo.
It is here that he spent the last three decades of his life – before passing away in 2008.
We celebrate the legend of Sam Bahadur (as the braveheart was affectionately called) with eight remarkable, yet little-known, stories from his illustrious life.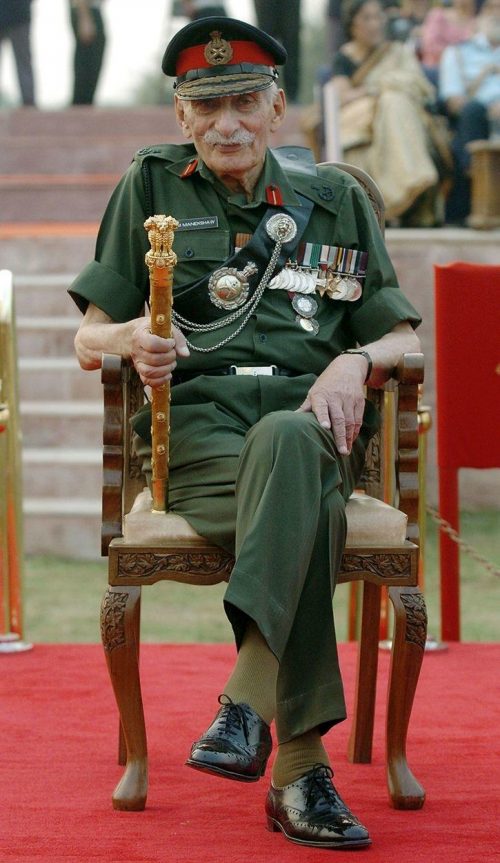 1. Did you know Sam initially wanted to study medicine?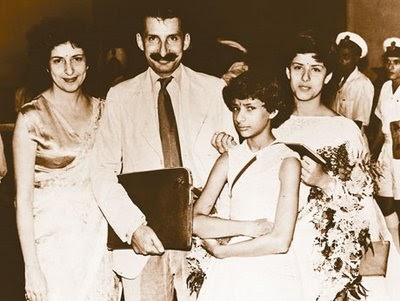 Born on April 3, 1914, to Parsi parents, Hormusji Manekshaw and Heerabai, Sam Hormusji Framji Jamshedji Manekshaw grew up in Punjab. Interestingly, Sam was initially given the name Cyrus, before it was changed by a concerned aunt. She had heard of a Parsi named Cyrus being sentenced to jail and did not want her nephew to have a name that could prove to be unlucky!
Sam completed his education from Nainital's Sherwood College with distinction. A good student, he wanted to go to London to pursue medicine like his gynaecologist father. But Hormusji refused, saying that Sam was too young to stay abroad on his own.
In an act of rebellion, an angry Sam appeared for the Indian Military Academy (IMA) entrance examination. He got through, and on October 1, 1932, became a part of the first batch of 40 cadets to be selected for the Indian Military Academy, Dehradun.
2. When he was called "Mr Mackintosh".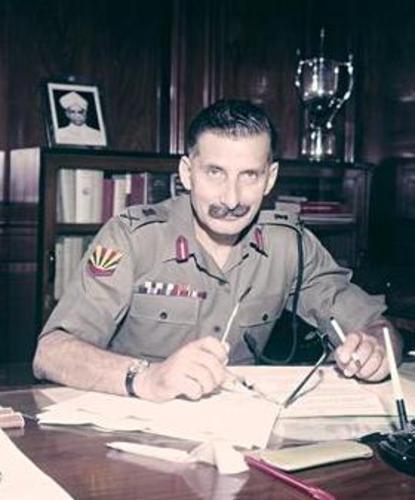 After being commissioned, Sam was attached to the 2 Royal Scots. Since his name was a mouthful for most of the officers of the Scottish Regiment, they abridged it to "Mr Mackintosh"!
Nearly a decade later, the outbreak of World War II saw Japanese forces invading Burma – which was a British colony in those days. In February 1942, Manekshaw saw action in the battle of Sittang bridge. During a counter-offensive, he was hit nine times in the stomach by machine-gun fire – but continued to lead his soldiers. His exemplary leadership ultimately clinched the crucial Sittang bridge for the Allies.
When the Divisional Commander, Sir David Tennent Cowan, heard of Manekshaw's bravery, he rushed to the battle site, whipped off his own Military Cross ribbon and pinned it on the wounded officer's chest, saying: "A dead person cannot be awarded a Military Cross."
3. When being shot nine times didn't stop him from joking.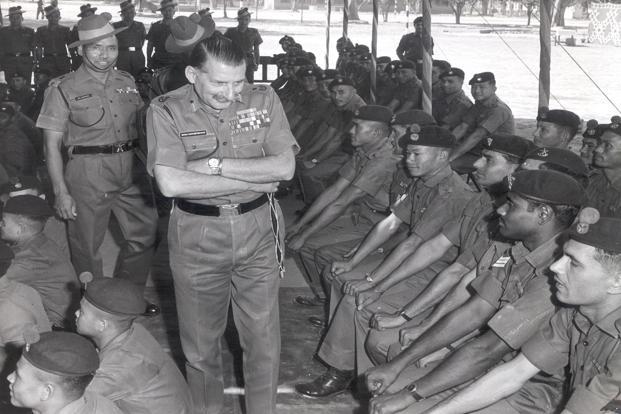 One of the most famous anecdotes about Manekshaw is also linked to the aforementioned time when he was shot nine times in Burma – yet miraculously survived.
So grievous were his injuries that the surgeon operating on him was going to give up on his bullet-riddled body until he asked Sam what had happened.
To this, the wounded soldier retorted in true Manekshaw-fashion, "Nothing happened, I was kicked by a donkey." A man who could joke at such a time, the surgeon reckoned, had a chance. And he did indeed, going on to become the 8th Chief of Staff of the Indian Army.
4. His journey to becoming one of the most celebrated generals of the Indian Army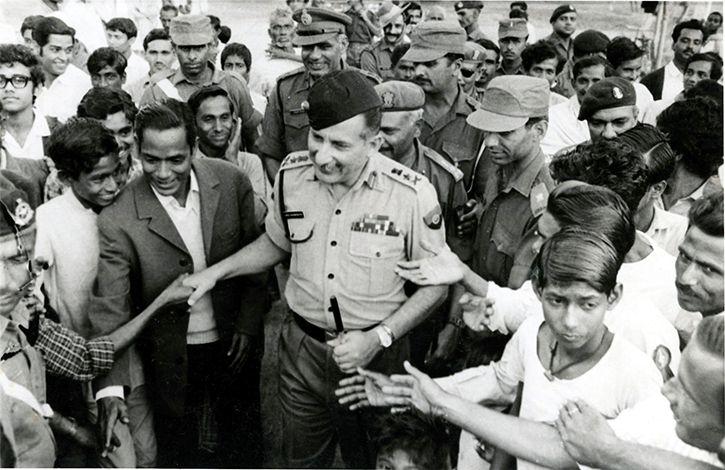 As a military leader, Manekshaw was able to demand courage from his soldiers because his own was never in doubt. His distinguished career spanned four decades and five wars, beginning with the British Indian Army during World War II and culminating in the decisive 1971 triumph that led to the birth of Bangladesh.
Such was the respect Maneskshaw commanded in the military world that when he visited Nepal after liberating Bangladesh, King Mahendra conferred on him the title and sword of Honorary General of the Royal Nepal Army. This was the beginning of a tradition whereby the chiefs of the two neighbouring countries are made generals in each others' armies.
One of the most celebrated generals of the Indian Army, Maneksha was awarded the Padma Vibhushan in 1972 and became the first Indian Army officer to be promoted to the rank of field marshal in January 1973.
5. The mutual admiration between Manekshaw and the Gorkhas.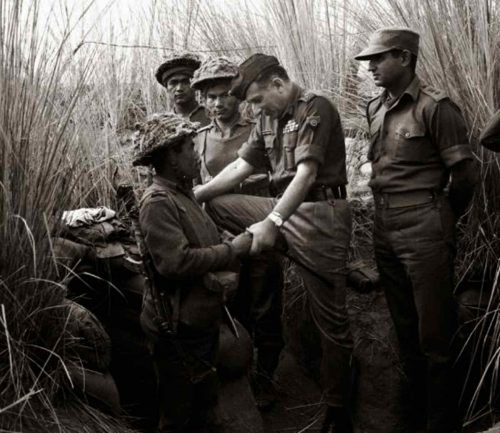 Although Manekshaw never actually commanded any Gorkha regiment, he was an avowed admirer of Gorkha soldiers. He could never actually decide which of the two regiments (5 or 8 Gorkhas) he liked more, so he carried two lanyards representing both regiments. In fact, so impressed was he by the fighting skills and valour of the gritty Gorkhas, that he famously said,
"If a soldier says he is not afraid of death, he is either lying or he is a Gorkha."
This deep admiration was enthusiastically returned by the Gorkhalis — Sam Bahadur remains a popular household name among the community. There's also an interesting tale about the origin of 'Sam Bahadur', the moniker Manekshaw was affectionately known by.
Once, a Gorka soldier named Harka Bahadur Gurung, serving in the Quarter Guard (a ceremonial guard mounted at the entrance of a military unit) was accosted by Manekshaw, who barked: "Mero naam ke ho? (What's my name?)".
Without batting an eyelid, the Gorkha belted out, "Sam Bahadur, saab." The military hero loved the quick riposte and the name stuck.
6. Irreverent and jaunty, Manekshaw was a leader who led by example.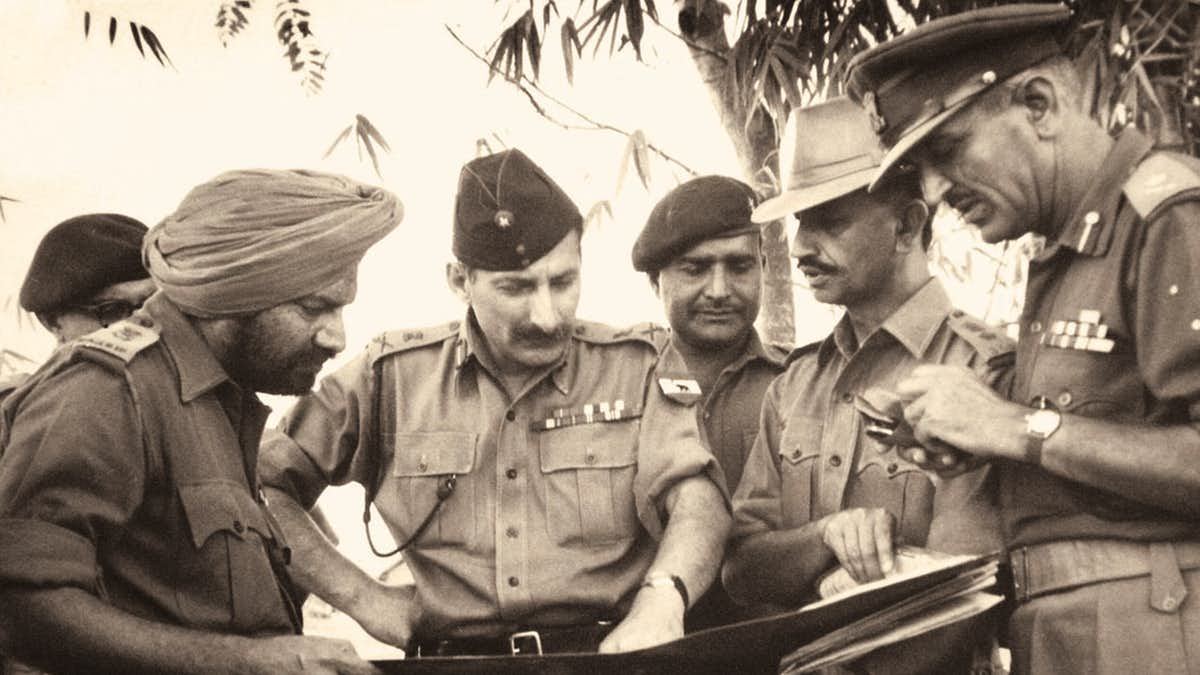 Manekshaw was a decisive leader and an able listener who was always considerate to those under his command. Almost always finishing his own work in an hour, he would often spend the rest of his time floating from one office to another, dropping in on harried juniors and eagerly helping them with their tasks. In fact, his colourful language and irreverent jokes were known to set off tidal waves of mirth through the army headquarters.
The charismatic General also rarely stood on ceremony. As Chairman Chiefs of Staff Committee once said, it was Manekshaw's plain-speak that helped achieve 'jointness' among the three services. This was evidenced by the synergised operations that resulted in the Indian Army achieving what no other army has done since World War II — liberating a nation.
In fact, when he was asked to go to Dhaka to accept the surrender of the Pakistani forces, Manekshaw declined the honour, saying that it belonged to the eastern army commander, Lieutenant General Jagjit Singh Aurora. This gesture illustrates why he was respected by all who served under or came into contact with him.
7. The birth of Bangladesh and its link to Manekshaw's red motorcycle
A story few people know is that, at the time of the Partition, Manekshaw and Agha Muhammad Yahya Khan (the third President of Pakistan) used to work together on the staff of Field Marshal Sir Claude Auchinleck. Their job was to help out with the additional administrative duties that Partition brought along with it.
After Partition, when the two military officers parted ways, Yahya offered to buy Manekshaw's red James motorcycle. He promised to send over a princely sum of Rs 1000 from Pakistan. Manekshaw agreed and Yahya took the bike with him.
However, as it turns out, Yahya never got around to sending the payment. After India's victory in the 1971 and the Instrument of Surrender being signed on December 16, Manekshaw was heard saying,
"Yahya never paid me the Rs. 1000 for my motorbike, but now he has paid with half his country."
8. Unfazed by political pressure, he never shied away from standing his ground.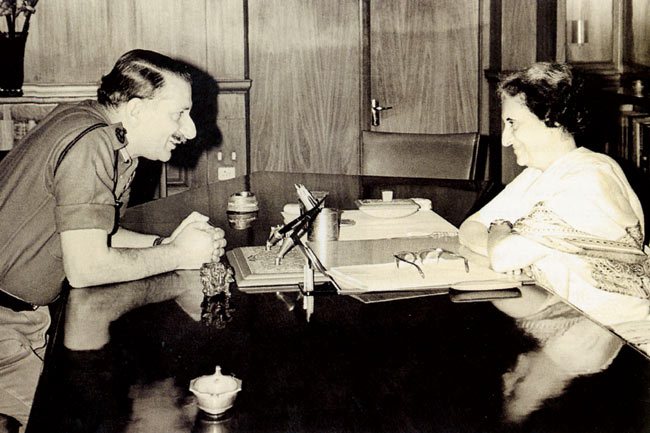 Magnificently moustachioed, dapper and droll, Manekshaw was a man impervious to political pressure. He once surmised,
"I wonder whether those of our political masters who have been put in charge of the defence of the country can distinguish a mortar from a motor; a gun from a howitzer; a guerrilla from a gorilla, although a great many resemble the latter."
From fighting off the government's attempt to downsize the army (in what came to be known as Plan 100) to frequent skirmishes with defence minister VK Krishna Menon, Manekshaw's razor-sharp wit almost landed him in trouble on several occasions.
But he was saved by the fact that no one ever doubted that he would uphold the oath he had taken while joining the army. As he said while giving the inaugural Field Marshal KM Cariappa memorial lecture in 1996,
"There is a very thin line between being dismissed and becoming a field marshal."
Talking of his courage in standing up to the polity, its impossible to forget his 'audacity' in looking straight into the eyes of an all-powerful prime minister (Indira Gandhi) and steadfastly refusing to follow her orders of launching immediate military operations against East Pakistan. Pointing out that it would be premature and inopportune, he also told her in no uncertain terms that if she did not agree, she could appoint a different general.
Such a forthright response is perhaps unthinkable today.
Sadly, it was this outspoken behaviour that led to Manekshaw not being accorded the benefits and status due to a Field Marshal for much of his life. In fact, when he died, none of the three Service Chiefs attended the funeral to pay their last respects. Nor did the then Prime Minister or the Defence Minister.
A legend who faded gracefully into retirement, Field Marshal Sam Manekshaw was an extraordinary soldier whose first-class military leadership uplifted an Indian Army that stood crestfallen after the 1962 Chinese debacle. Its time we gave him the respect and recognition he deserves.
---
Also Read: Remembering Field Marshal KM Cariappa, The Legend Who Made The Army Truly Indian
---
Like this story? Or have something to share? Write to us: contact@thebetterindia.com, or connect with us on Facebook and Twitter.
NEW: Click here to get positive news on WhatsApp!
We bring stories straight from the heart of India, to inspire millions and create a wave of impact. Our positive movement is growing bigger everyday, and we would love for you to join it.
Please contribute whatever you can, every little penny helps our team in bringing you more stories that support dreams and spread hope.