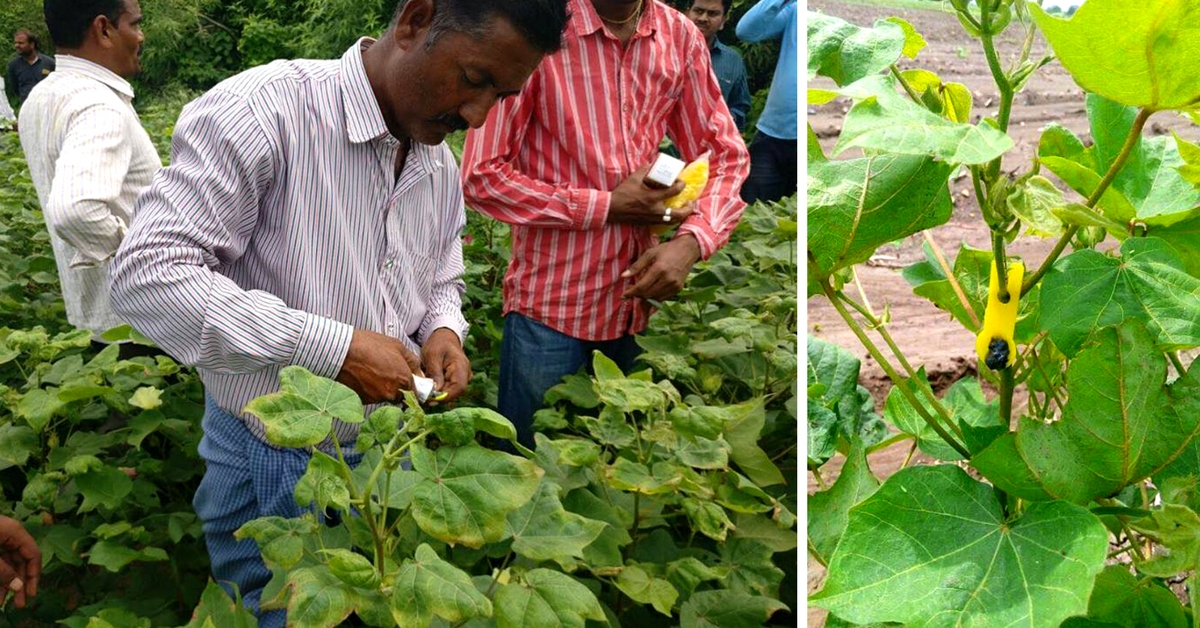 We talk with ATGC Biotech CEO Dr Markandeya Gorantla to know how harmful conventional pesticides are and how the startup has been redefining pest management in ways like never before.
The first recorded use of chemical insecticides was about 4,500 years ago by the Sumerians, who used sulphur compounds to control insects and mites, while about 3,200 years ago the Chinese were using mercury and arsenical compounds for controlling body lice.
But it was only in the 1940s with the advent of industrialisation that pesticides were commercialised. Chemical laboratories delved into synthesising a range of new pesticides including organochlorine (OC) insecticides like DDT- Dichlorodiphenyltrichloroethane.
Chemicals that were brutal on the pests are harmful to nature as well. Moreover, insects have evolved mechanisms to develop resistance against all the pesticides used today due to excessive use.
Today, it is inevitable for farmers to use pesticides for managing the pest population. However, there is an urgent need to have a preventive technology rather than the use of chemical pesticides. And in 2015, a Guardian article had a WHO report– which had found links that insecticides increased the rate of different types of cancers among people who handled the pesticides, to the farmers who used it for their fields.
Even though effective pest management is a major challenge, it remains a concern for the farming community and as well as to the consumers.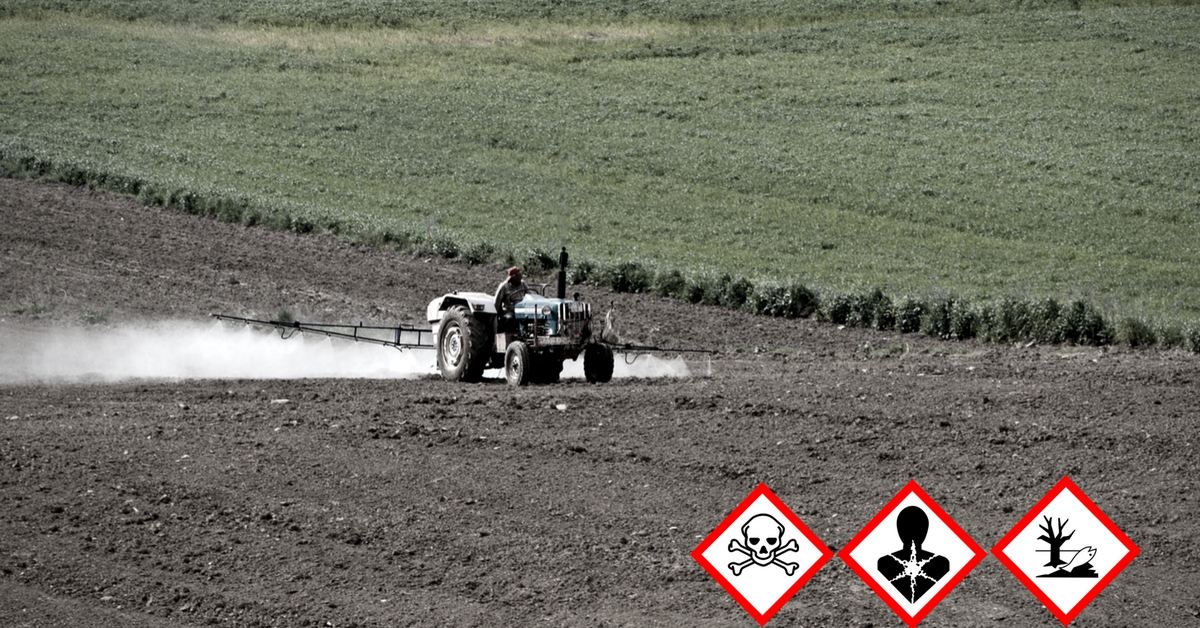 Dr Markandeya Gorantla founded ATGC Biotech in 2009, with the help from Rockefeller Fellows and the Alumni of the University of Hyderabad to find a solution to this perpetual problem.
So, Dr Gorantla wanted to create a feasible model that would serve as a substitute for the existing strategies of pest management.
"When we looked back then, there was no sustainable technology that would address the problem of pest management effectively, overcoming the negative side-effects of chemical pesticides," says Dr Gorantla to The Better India, recounting the days he started the organisation.
With the irrational use of pesticides leading to unbalanced ecosystems and the destruction of beneficial insects, ATGC saw the solution in preventing the development of the insect population.
Pests increase in numbers within a relatively short time by multiple breeding cycles even after use of pesticides. It was here that they found the solution along the lines of "family planning" for the insects.
ATGC's strategy was simple–the 3Ds Mantra of 'Decode, Develop and Disseminate' as a powerful and sustainable tool in Integrated Pest Management (IPM). Their research involves Decoding the natural mechanisms of insect communication called pheromones, Developing the slow & sustained release formulations and Disseminating them back into the farming system with a controlled release technology.
Pheromones are a class of semiochemicals that insects release to communicate with other individuals of the same species, for mating purposes.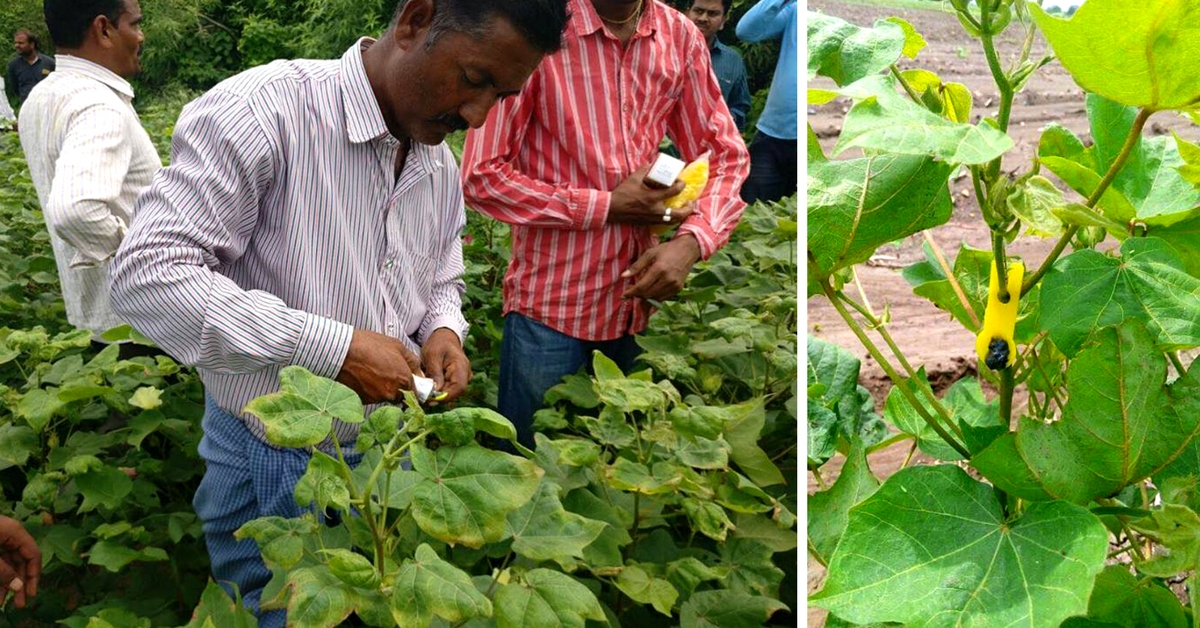 The ATGC Biotech innovation creates a false signal for the male insects and confuses the mating behaviour of insect pests, thereby preventing the pest population to build up. In our Indian farming practices, pheromones are being used for monitoring the pest populations. However, they were not looked at as a tool for pest management solution due to non-availability of pheromones and technologies for the sustained and controlled release mechanisms besides high cost.
So, it was high time that pheromones became a practice for pest management in addition to pest monitoring/surveillance. And since 2011, ATGC Biotech Pvt. Ltd has made some revolutionary changes to the pheromone-based pest management. It has created over 50 pheromones and pheromone blends that work against various species of pests.
You may also like: This Man Quit His Cushy Corporate Job to Help Farmers Make Organic Pesticides!
These non-toxic and biodegradable chemicals considerably help bring down the density of the insects in a given region without harming the farmers, farm workers, the people who manufacture it. It also allows the farm produce to be harvested without the use of pesticide and enabling organic produce to the consumer.
"We knew that pheromones were being used as pest control in Europe, but it was limited to certain types of pests," says Dr Gorantla. "All the conventional methods of pest management had no new chemistry for the past few years, and insects were steadily growing resistant to pesticides as well," he added.
Pheromone-based pest management is more efficient than conventional methods that pests like internal borers–Pink Boll Worm, Brinjal Fruit and Shoot Borer etc., which don't get controlled by regular pest management measures.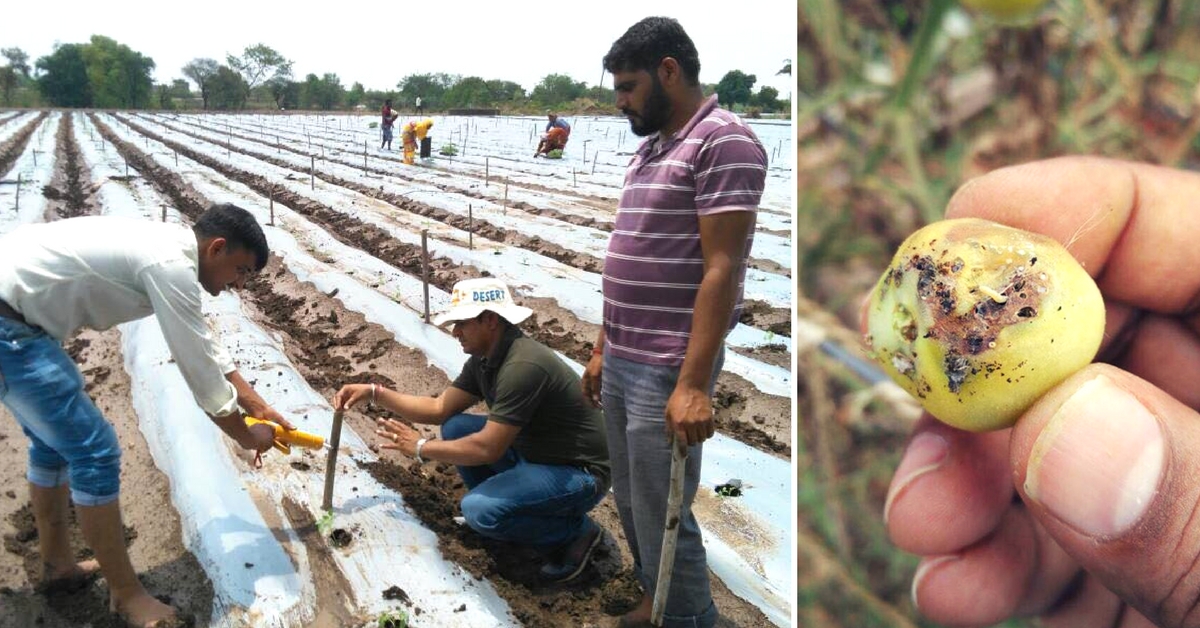 ATGC's strategies were promising, and the company's initial funds were made available to them in the form of grants from the Department of Bio-Technology of the Biotechnology Industry Research Assistance Council (BIRAC), Government of India, DST-JNCASR and United States-India Science & Technology Endowment Fund (USISTEF).
ATGC has also carried out such pest control in areas of epidemics and pest outbreaks in India, in regions like Raichur, (Karnataka), Rajkot, Junagadh (Gujarat) for Pink Boll Worm in Cotton. Vikarabad (Telangana), Bangaluru (Karnataka), Junagadh (Gujarat) and in Delhi for Brinjal Fruit and Shoot Borer. The results were quite promising as an alternate tool for chemical pesticides.
The challenge ATGC is facing is from the regulatory authorities having no clearly defined guidelines.
"Providing exemptions or/and facilitating fast-track approval systems will help us to bring such technologies to the farming community more quickly," says Dr Gorantla.
In fact, this form of pest management, if commercialised, will be a godsend for the Indian economy, as many types of native Indian fruits are restricted from export due to concerns of exotic pest outbreak.
Pheromone-based pest management is effortless to apply, in that it cuts down on the exposure of the toxic pesticides to field workers as well as minimises cost. "Commercial pesticides not only cost more but need constant application throughout. Whereas you only need to apply this thrice till harvest," says Dr Gorantla.
ATGC Biotech Innovations have been honored by the Department of Bio-Technology of the Biotechnology Industry Research Assistance Council (BIRAC), Government of India, as 'The Best Innovator of the Year 2017 in Agriculture', 'Aspirer Award' by IKP Knowledge Park and also recognised by 'BioAsia's Top Startup to look out for in 2018'. ATGC's innovations are duly recognised by Startup India, DIPP, Govt. of India and were selected for a virtual exhibition at the Global Entrepreneurship Summit (GES 2017) in Hyderabad.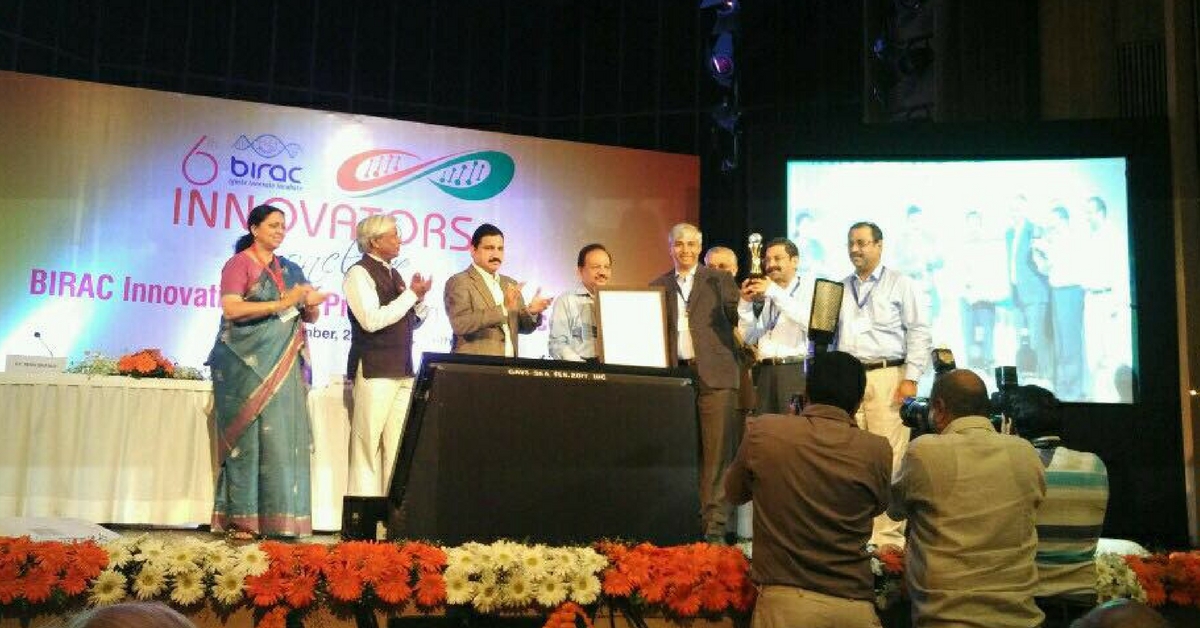 Dr Markandeya Gorantla and his team are leading the innovation in pheromone-based pest-management from developing slow-releasing gel-based formulations. Further, it is interesting to note that ATGC also designed an attractant to improve honeybee activity. This enhances pollination and fruit set helps harness the full productivity of the plant by increasing the activity of the natural pollinators and a significant increase in yield.
Their work is helping make the world greener with a simpler method of pest control that is environmentally-friendly and most importantly, safer for the farmers and consumers.
(Edited by Shruti Singhal)
---
Hey, you may also like: Want to Remove Pesticides From Veggies? These Researchers Have An Easy Solution
---
Like this story? Or have something to share?
Write to us: contact@thebetterindia.com
Connect with us on Facebook and Twitter.
NEW: Click here to get positive news on WhatsApp!
We bring stories straight from the heart of India, to inspire millions and create a wave of impact. Our positive movement is growing bigger everyday, and we would love for you to join it.
Please contribute whatever you can, every little penny helps our team in bringing you more stories that support dreams and spread hope.