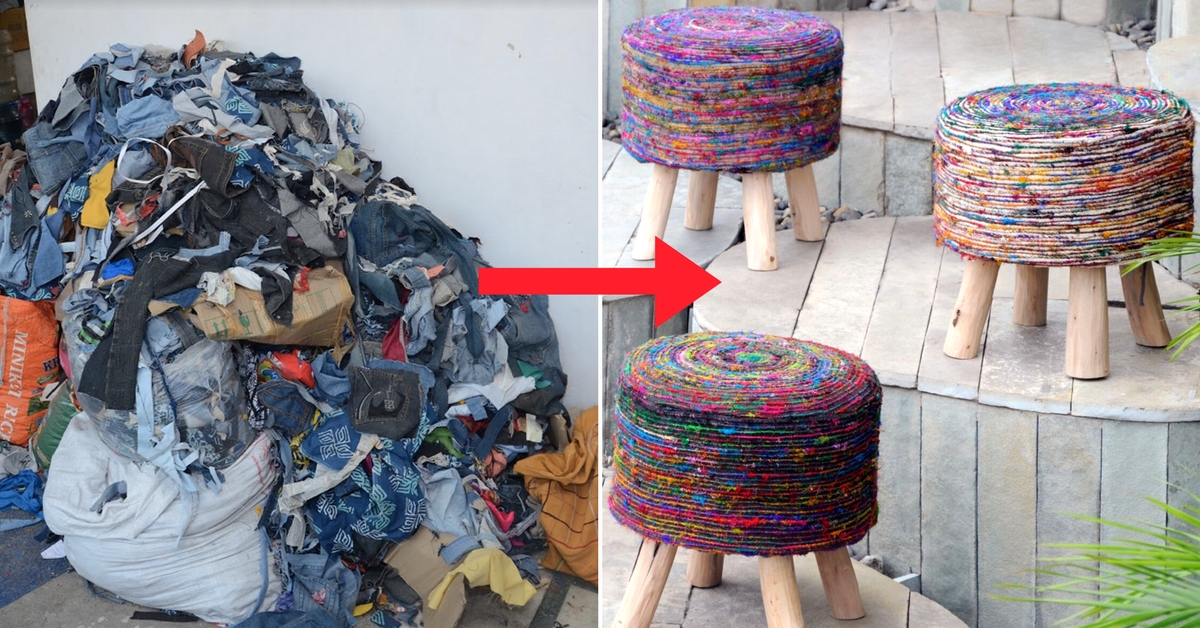 From suave bags fashioned from tetra paks, denim and other textile wastes to fancy tea coasters made using motherboards and vinyl records, Rimagined's range of upcycled products is indeed a revelation.
India produces 1,00,000 metric tonnes of solid waste on a daily basis, and this amount is higher than the combined solid waste generated by many other countries.
While one can argue that the demographic and area-population ratio perspectives are skewed and debatable while comparing such statistics, it is high time that we admit that the country has failed to manage the insurmountable waste generated by an increasingly burgeoning population, and is in the throes of a crisis.
Therefore, instead of routing the waste to overflowing landfills and putting together half-baked and clumsy measures that are hazardous to the environment, we have to start looking for solutions that are sustainable and can reduce our waste burden.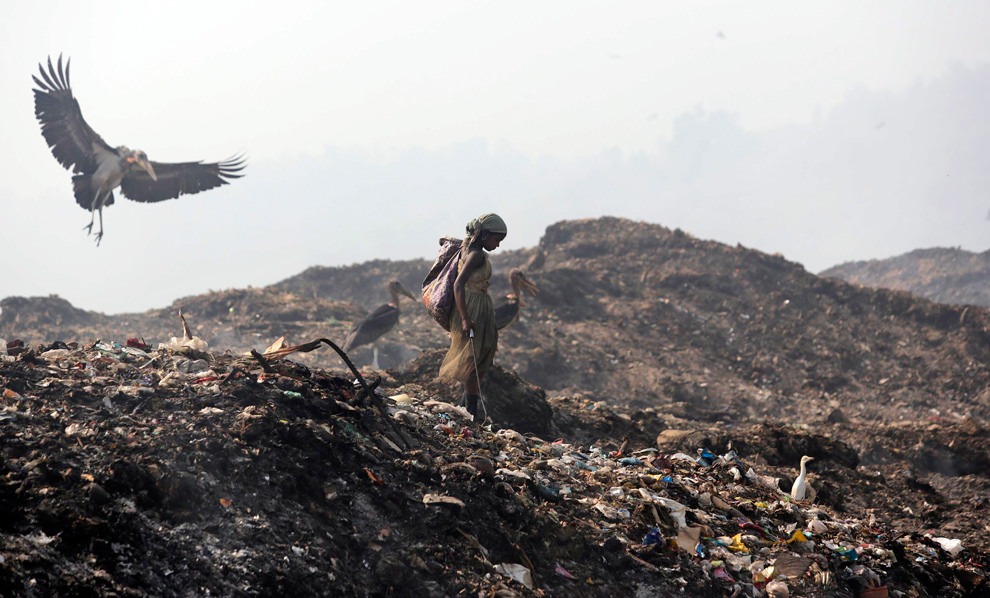 Come to think of it, before materials like plastic and styrofoam entered the country, what exactly were our grandparents or great-grandparents using in place of every synthetically generated item that we have become habituated to?
It wasn't as though they weren't practising waste management. On the contrary, their traditional way of life incorporated upcycling even before coinage of the term, and our forefathers truly believed in and practised zero wastage to perfection.
Upcycling is once again becoming popular in India but is currently an option for a limited few. This could be attributed to our age-old aversion towards garbage, and the offensive idea of using products that are made out of somebody else's waste.
However, some ventures are making a mark with their range of upcycled products in recent times, and we bet that most people wouldn't be able to distinguish from regular products if not enlightened beforehand.
Rimagined is one such entrepreneurial venture founded by Bengaluru resident Shailaja Rangarajan in 2016, which not only provides supercool and interesting upcycled products in diverse categories such as furniture, jewellery, clothes, and home décor but also employs women from underprivileged sections of the society to offer them a dignified source of livelihood.
With 15 years of experience as a business consultant in the IT sector, Shailaja's tryst with waste management began when the local residents association began actively practising waste segregation and in-house composting.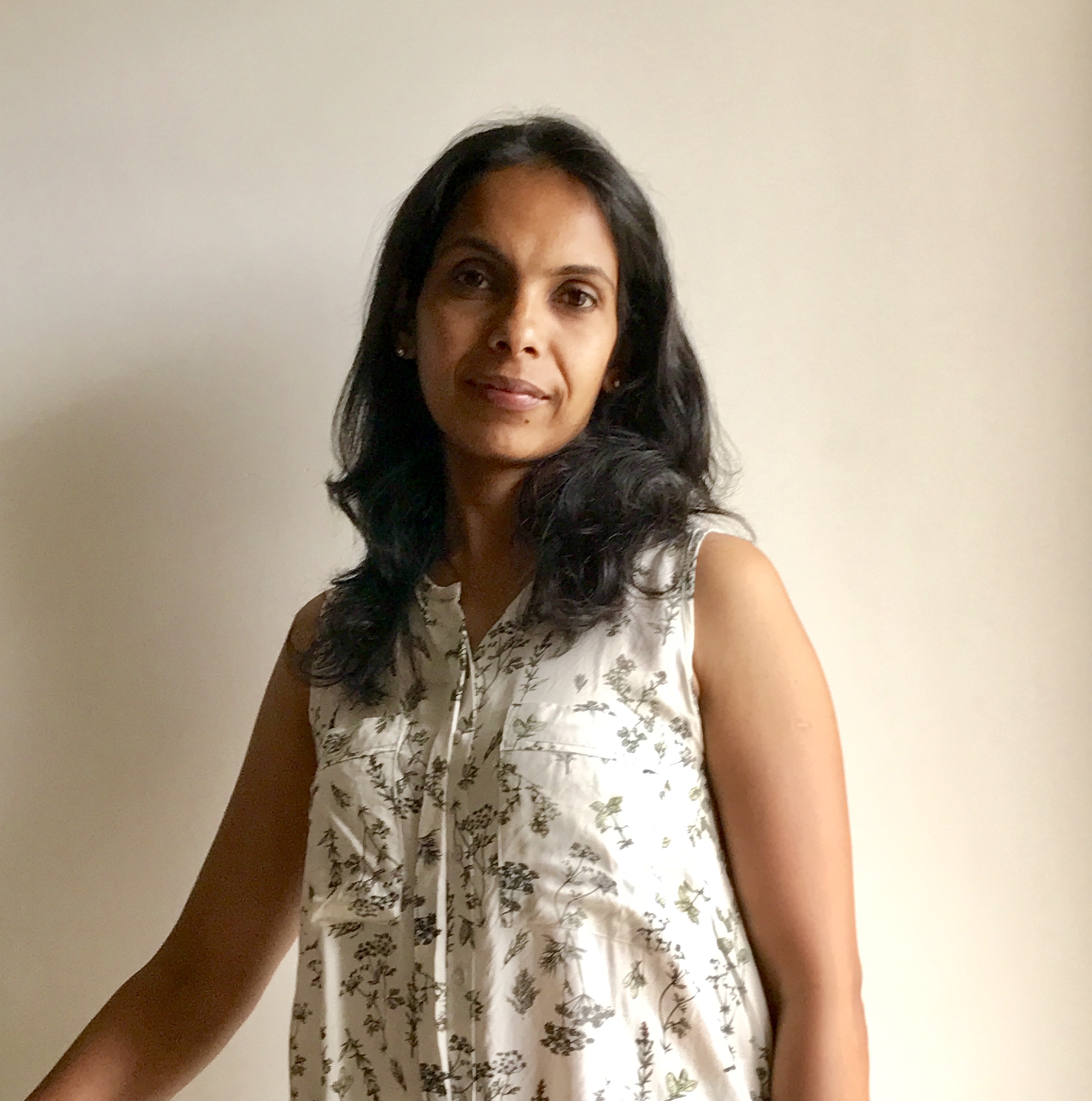 This paved the way for her to begin volunteering with two NGOs—Whitefield Rising and subsequently, Solid Waste Management (SWM)—for about three-and-a-half years.
"This period was a great eye-opener for me, given the massive mounds of waste generated in Bengaluru on a daily basis. Looking at my little daughter, I often wondered what kind of world were we leaving for our children that was overflowing with garbage and extremely depleted of resources. During this volunteering period, I noticed that a large percentage of waste could be put to better use instead of being cast away to landfills. Recycling was an available alternative, but I felt that alone wasn't enough," says Shailaja to The Better India.
At that point, she knew many people who were already practising upcycling but in a restricted manner. For them, their customer base was confined to their friends' circle, and their ventures weren't about making money or profit.
Understanding that the waste crisis was man's own creation, she decided to step down into the field herself and spent the next seven to eight months conducting extensive research on upcycling and meeting people associated with waste management in every possible scope.
---
You may also like: Why Dump it When You Can Wear It: Women Use Trash To Make Stunning Jewellery!
---
This would eventually lead her to conceptualise and give wings to Rimagined.
She quit her job and in April 2016, she placed Rimagined on an online marketplace with 10 vendors and 60 products. To gain a greater reach and better visibility, she also put up stalls with these products at local events hosted in Bengaluru.
"The whole purpose of taking this forward was to drive upcycling as a movement rather than just selling products. Also, this was an opportunity to push for conscious consumption in an otherwise consumerism-driven population. Because our products were skilfully crafted with a trendy finish, it took our customers by complete surprise when they came to know these were upcycled products. The wow factor and word-of-mouth together helped in gradually taking Rimagined to greater heights," Shailaja remembers.
Seven months later, she launched Rimagined as a label.
This happened thanks to an intervention from Devika Krishnan, a well-known designer in Bengaluru, which led to a collaboration, with Rimagined becoming the retail face for Joy@Work.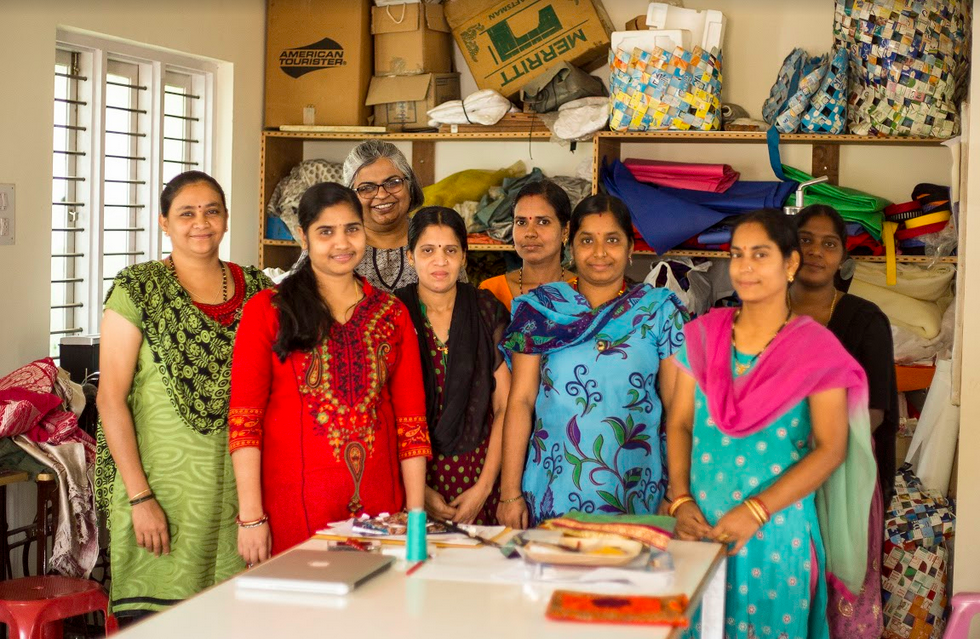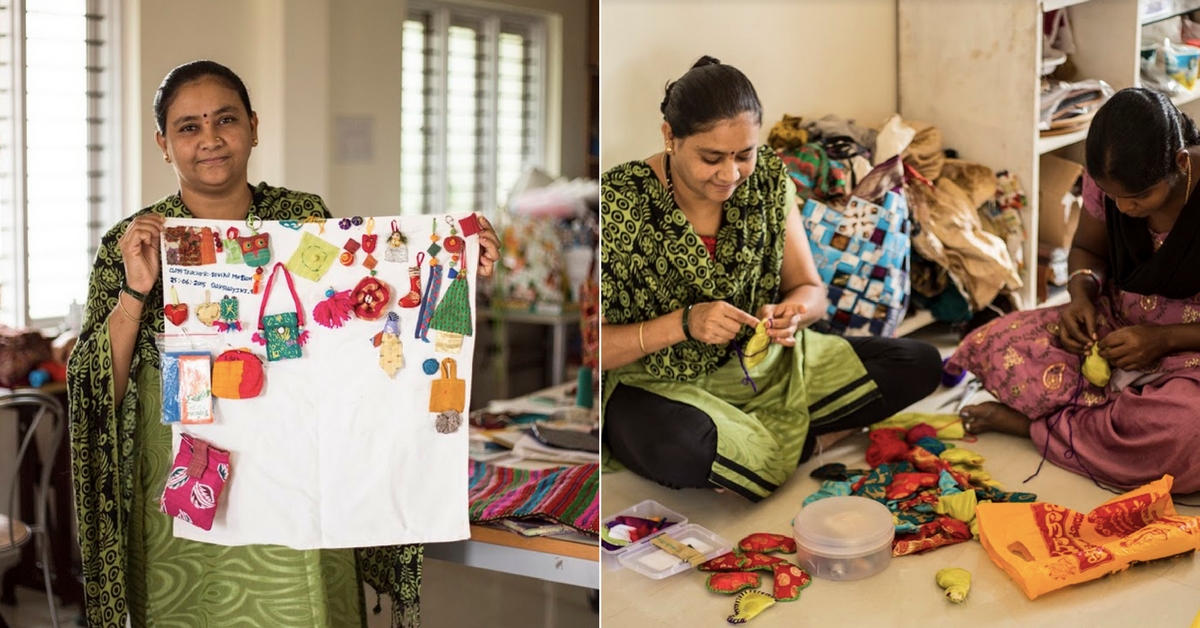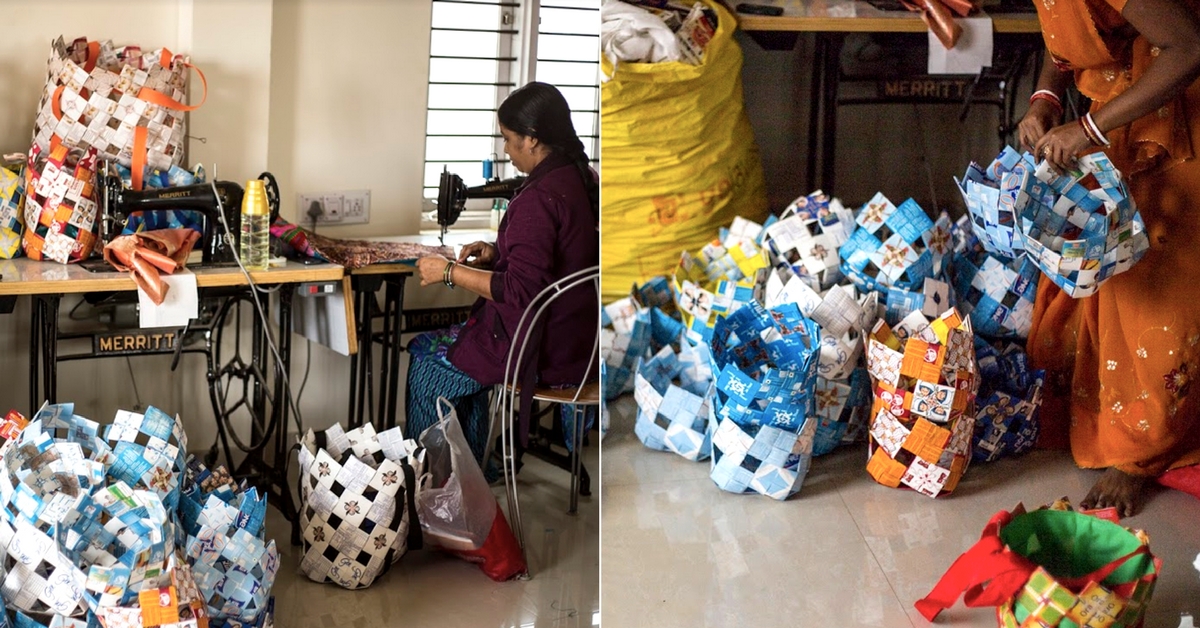 With a production unit comprising a group of women artisans from a low-income background, Rimagined now envisioned to provide them sustainable livelihoods through upcycling.
"This also proved to be a great learning curve as now I got to witness every stage first-hand in a social entrepreneurial venture—right from waste procurement to the end sales. With a growing customer base and greater demand of products, Rimagined finally had its retail outlet set up in Whitefield in July last year, which is more on the lines of a prototype store," she says.
In November, Shailaja visited her friend, Debopriya Biswas in Kolkata, who was a teacher at a special needs school for children hailing from underprivileged sections of the society.
"What I had noticed here was that many mothers spent close to 4-5 hours waiting for their children in the school premises. These were impoverished women whose financial state was in shambles due to the lack of opportunities, and we decided to change that," she mentions.
Shailaja decided to expand the scope of Rimagined's workforce. Following a discussion with the women who readily showcased interest, she chalked down a training period of three months.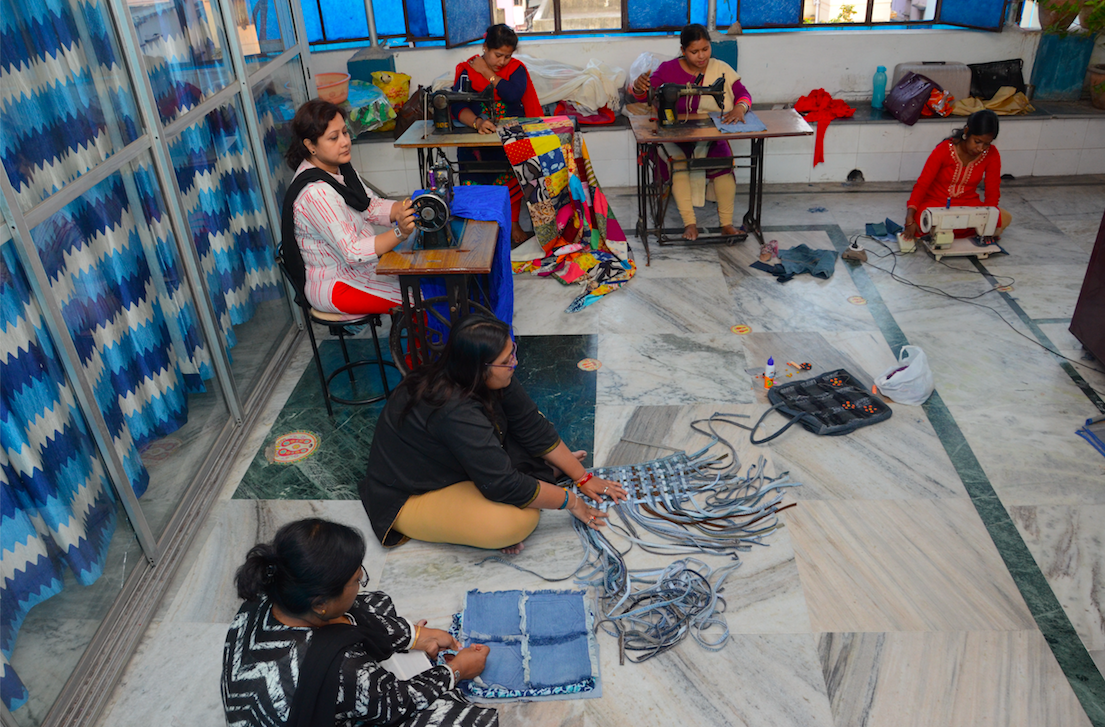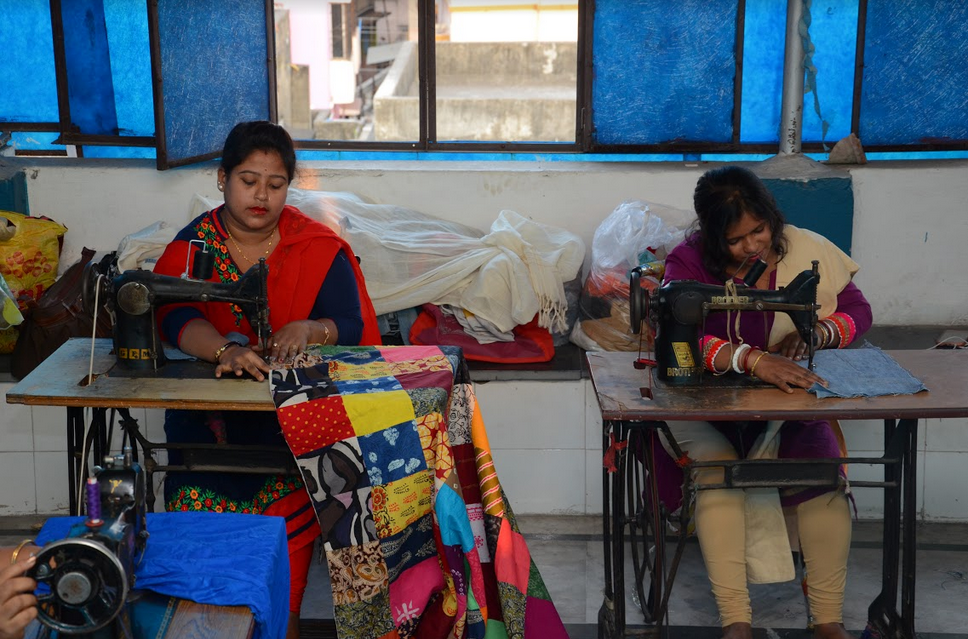 "They surpassed my expectations, and within a month, production-ready pieces with quality finish were laid before my eyes. Now, we have a production unit in Kolkata with around 45 women, and another batch of 35 women are waiting to be trained. There is another team of 15 women in Odisha which will shortly materialise to reality as another production unit," she proudly adds.
While the implementation of upcycling to this extent in itself is a noteworthy factor, what makes Rimagined's undertaking even more significant is how the venture is helping women from financially strapped households to take control of their lives with dignity and pride.
"These talented women have proved that if they are given right opportunities, they too can shine. Through this venture, we want the women to rise over their financial circumstances and feel empowered through their capabilities and skills," Shailaja clarifies.
From suave bags fashioned from tetra paks, denim and other textile wastes to fancy tea coasters made using motherboards and vinyl records, Rimagined's range of upcycled products is indeed a revelation for even the most cynics.
The best part is that these are not too expensive when compared to other upcycled products in the market, thus giving an opportunity to people from all walks of life to consider purchasing upcycled products and become conscious and responsible consumers.
Also, each product that you see on Rimagined's website has an assigned score based on the decomposition rate of its content materials and its contribution to overall waste.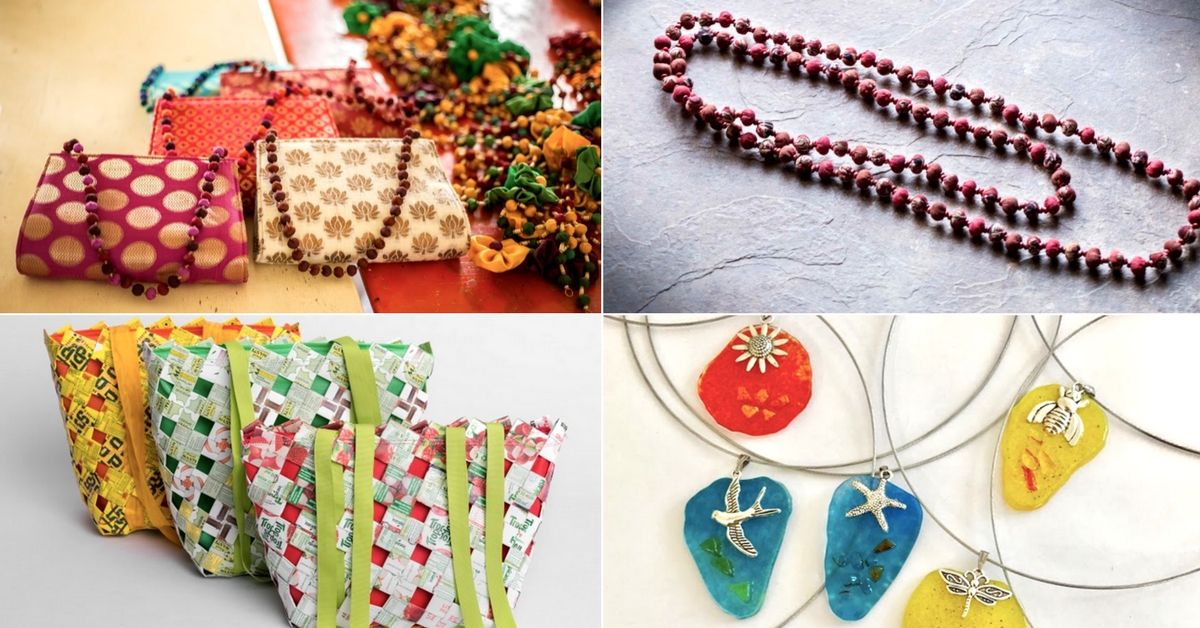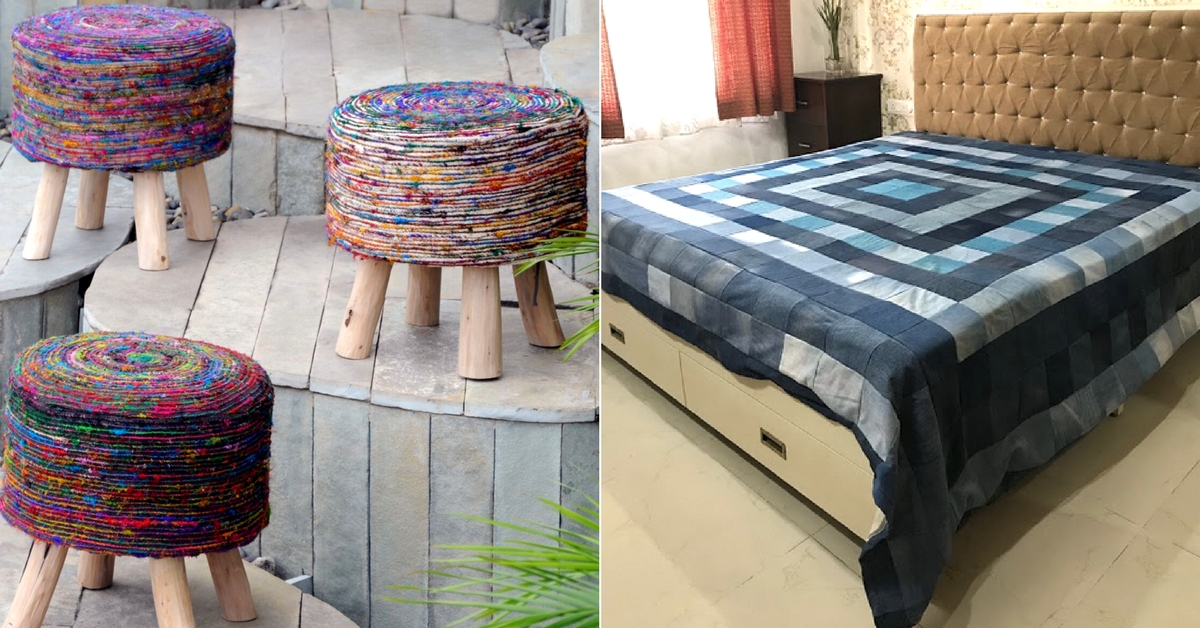 "This will give one an insight over the quantity of waste materials that he or she just pulled away from a landfill by purchasing any one of our products," she explains.
Having upcycled approximately 60-70 tonnes of varying categories of waste until now, Shailaja hopes to take the concept of upcycling across the country as a movement and bring back the traditional way of living practised by our ancestors, besides helping the country manage its waste in a creative and sustainable manner.
---
You may also like: This Upcycling Workshop Can Help You Convert Your Trash Into Striking Home Decor Items
---
Folks in Bengaluru can reach out to Rimagined if they wish to contribute old denim, fabric waste, e-waste and any segregated solid waste that they think can power their vision.
Rimagined will shortly flag off operations in Indiranagar, one of Bengaluru's busiest zones, from a new retail unit and we wish the team a great and successful journey ahead.
To check Rimagined's awesome range of upcycled products, click here. You can reach out to the team at contactus@rimagined.com.
(Edited by Gayatri Mishra)
Like this story? Or have something to share?
Write to us: contact@thebetterindia.com
Connect with us on Facebook and Twitter.
NEW: Click here to get positive news on WhatsApp!