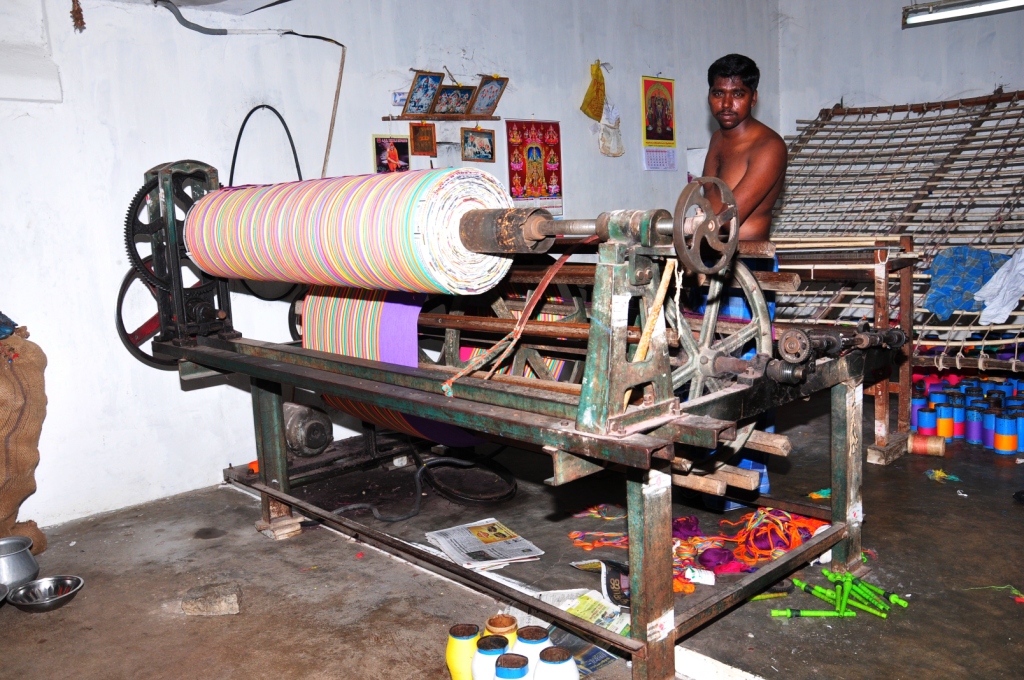 When Kannan Lakshminarayan completed his engineering from IIT, he wanted to do something that could leave a positive impact in the rural sector. On seeing the plight of the small cotton farmers in Vidarbha, he came up with an idea to help them get an alternative source of income and increase their value proposition. He started Microspin Machine Works that in 3 years has doubled the revenue of many farmers by allowing them to also become producers of yarn! Read more to know about his brilliant idea and how he executed it with a little professional help.
---
---
Muniyappa lost all his crops due to lack of sufficient water. The family had no other source of income and eventually turned to private money lenders to survive. Many families like Muniyappa's face the same fate year after year due to dependency on agriculture as their primary source of livelihood.
The unstable climate, uneven rainfall and lack of resources often lead to loss of crops. Failing to bear the pressure, the farmer either sells off his land or commits suicide. This calls for an alternative source of income that villagers in India could rely upon when such situations arise.
Kannan Lakshminarayan, a mechanical engineer by profession, came up with an idea to help the rural population come out of poverty. He is transforming one of the oldest industries in India – the textile industry, to serve the needs of the poor.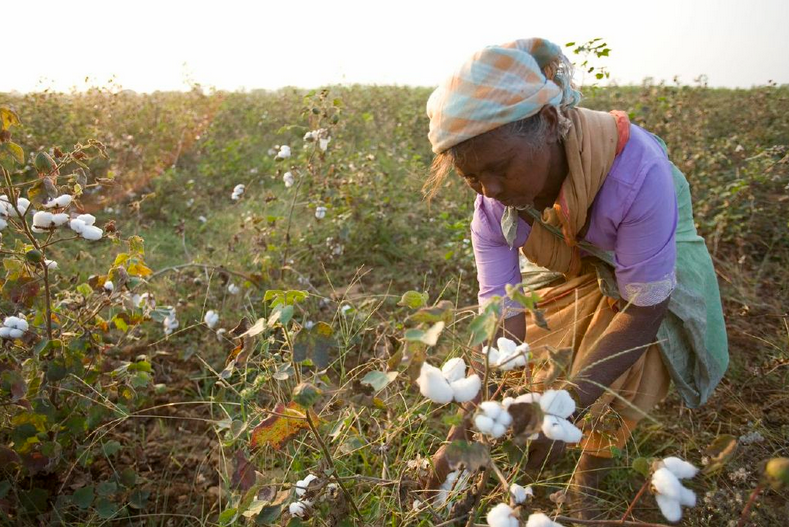 India was one of the pioneers in the cotton industry and yet, farmers and weavers today fight to make a decent living. By the time the cotton reaches the end user, it undergoes 30-50 fold value addition, of which the farmer receives no share. Kannan wanted to fill this gap, and he invented a microspin machine that enabled farmers to convert cotton into yarn themselves.
The start
A graduate from IIT graduate, Kannan wanted to work in the sector where technology can be used to help those with lesser opportunities. After completing his course he spent some time working in NGOs in rural and tribal areas. While working there, he realized that to eliminate dependency on large scale mills there was a need for an alternate solution that could be profitable to the farmers.
"I was already involved in the application of technology in various rural areas. While working in the social sector, I got to know about the struggles of farmers in the cotton industry and decided to do something scale-able, something in the non-farming sector that could help the villagers earn extra income," Kannan says.
This gave birth to Microspin Machine Works in 2011.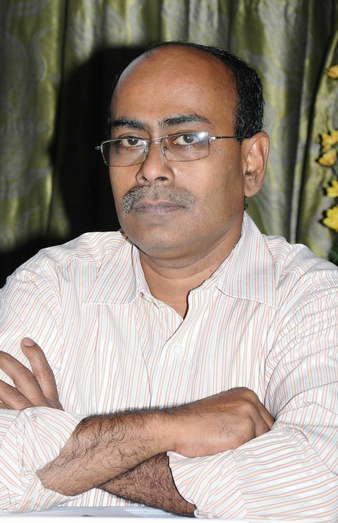 How it works?
In the regular spinning industry, a normal machine consists of 50,000 spindles, while the Microspin technology has a capacity of 400-450, sometimes going up to 2,000 spindles. The lesser number of spindles helps to reduce the size of the unit.
The machine manufactures 100 Kgs of yarn per day and requires a space of 3,000 square feet. The set up costs Rs. 1 crore, which is far less than a conventional set up that requires an investment of around Rs.100 crores. The actual cost of the machine is Rs.70 lakhs, and soft loans are provided by several institutions to help farmers purchase the machine.
In addition to this, in certain geographical locations of Microspin's operations, if an individual entrepreneur is purchasing the machine, 80 percent of the project cost is subsidized. And, in case a group of entities are buying it, 90 percent of the cost is subsidized. This way, the financial burden is reduced and people can benefit from this technology at a much cheaper cost as compared to conventional machines.
The yarn manufactured by the unit is either sold as yarn to wholesale customers, or in some cases it is converted into fabric and then offered for sale. The yarn has a semi-combed feel which results in creating a Khadi and linen-like fabric which is very soft and different from the ones manufactured in a conventional setup.
"Because the quality of the yarn is so fine and different, it sells at a premium and earns a better profit margin for the farmers," Kannan says.
The fabric produced by Microspin goes under the name of Crafted Yarn™ and commands a 50-80% premium over commodity yarn.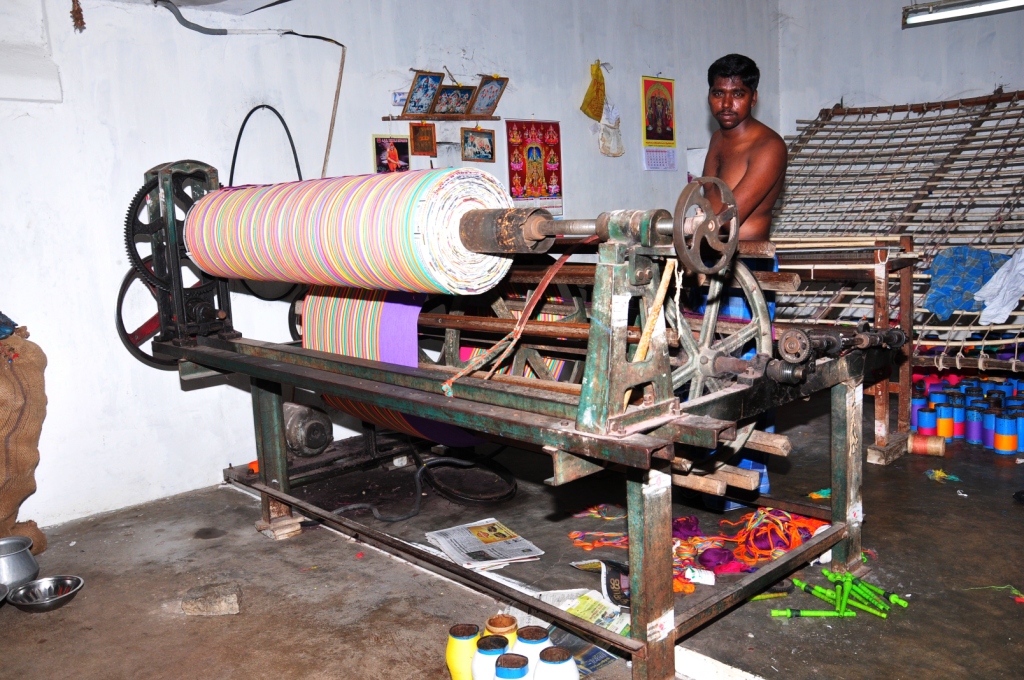 The helping hand
Launching the machine was not enough as the technology needed to scale up and reach out to more people. Marico Innovation Foundation's Social Innovation Acceleration Programme (MIF-SIAP) came as a helping hand when it was most needed.
MIF helped Microspin identify potential adopters who would set up and run micro-spinning mills. They also connected Kannan with the right funders and potential buyers of the machinery.
Apart from that, the MIF team helped Kannan to connect with the government to upgrade the technology and enable loan funding for poor cotton farmers. SIAP's different approach helped Microspin reinvent their market strategy and streamline their processes.
The challenge
"The biggest challenge was to convince people that this technology can actually work. People were very skeptical initially," Kannan says. It took some time to convince people that this technology is doable and is profitable.
It also became very important to leave an impact in the commercial market if they wanted to sustain this technology and get more buyers.
The impact
Today, a weaver co-operative comprising over 200 handloom weavers and a cotton-growing area in Vidarbha, where Microspin is presently working with 200 farmers, are benefitting from this project.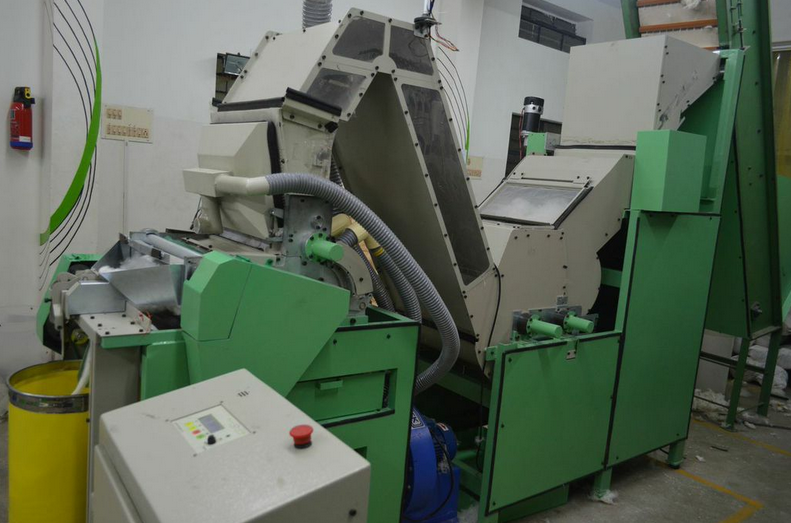 According to their studies, revenues of the farmers who have bought the machine have nearly doubled. The farmer is now earning both wages and profits apart from his usual income from agriculture. There is also a sense of confidence among farmers as they have an alternative source of revenue.
"The technology has helped many young workers in their personal lives. As they now have a steady income source, their marriage got facilitated. Also, a young boy was proudly showing off his newly purchased bike which he bought from his earnings from Microspin. All these small things mean a lot and will lead to a larger impact," Kannan says.
Scaling up
"The technology has tremendous potential and can overhaul the textile industry," says Kannan. He plans to take this technology to other states and districts of India in the future.
Kannan also plans to partner with bigger buyers and investors to make some space in the commercial market. He is confident that by 2023, Microspin will own 40% market share of yarn production.  And it looks like he might just spin it!
We bring stories straight from the heart of India, to inspire millions and create a wave of impact. Our positive movement is growing bigger everyday, and we would love for you to join it.
Please contribute whatever you can, every little penny helps our team in bringing you more stories that support dreams and spread hope.
Tell Us More