GSAT 6A launched successfully into the orbit on Thursday at 4:56 pm.
On Thursday, the Indian Space Research Organisation successfully launched its GSAT-6A communication satellite from the Satish Dhawan Space Centre in Sriharikota, Andhra Pradesh, at 4:56 pm IST.
(Read more about Satish Dhawan: The Story of The Legend Who Shaped India's Space Programme)
The 2,140 kg high powered S-band communication satellite will join a series of other satellites launched earlier by India primarily for multi-media and mobile applications. The overall size of this satellite is 1.53m x 1.65m x 2.4m.
After the launch, the satellite is expected to demonstrate useful tools in satellite-based mobile communication applications. Following the first launch of this year, K Sivan, the ISRO chairman, has spoken of launching another navigation satellite in the next fiscal.
The satellite will make its way to space on the Geosynchronous Satellite Launch Vehicle Mark II (GSLV Mk II rocket), the largest launch vehicle developed by India under operation.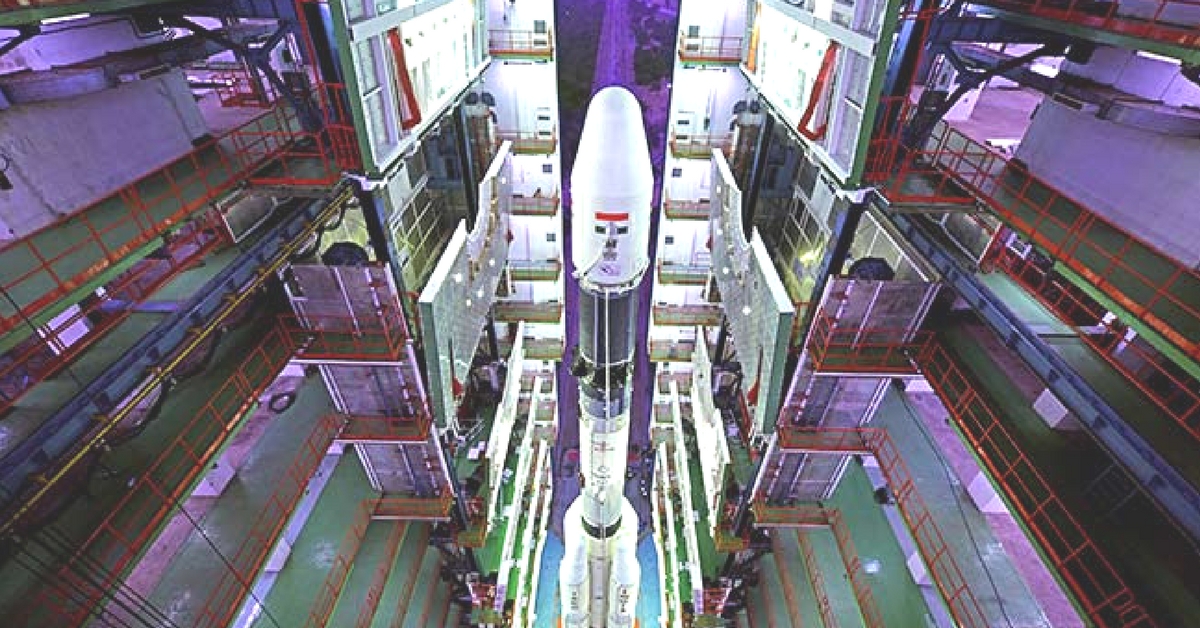 Reports indicate that the rocket, which is 49.1 meters tall and weighs 415.6 tonnes, will put the GSAT-6A into orbit around 17 minutes after lift-off. The cost of this GSAT-6A satellite is Rs 270 crore, and its expected lifespan is ten years.
One of the most significant features of tomorrow's mission is that the rocket will be powered by a high-thrust Vikas engine (an indigenously built next-generation engine developed by the Liquid Propulsion Systems Centre) and an electromechanical actuation system in the rocket's second stage.
Also Read: Udupi Ramachandra Rao, The ISRO Legend Behind India's First Satellite 'Aryabhata'
Both features will be tested for the first time on tomorrow's mission ahead of the famous Chandrayaan-2 moon mission.
Deemed as the most ambitious moon exploration project by the Government of India till date, the Chandrayaan-2 mission will be launched using a GSLV Mk II which includes a lunar orbiter, lander and rover, all made in India.
While this landmark moon mission will cost Rs 800 crore, it is less than the overall production budget of the 2014 Hollywood sci-fi blockbuster, Interstellar, which was Rs 1,062 crore! ($165 million).
Since they began testing the Vikas engine, scientists at ISRO have talked about how this engine could enhance the rocket's payload capacity.
"Usually, the chamber pressure is 58 bar, but with the use of high-thrust Vikas engine, we will achieve 62 bar, which is a 6% increase in thrust that gives us 70 kgs of additional payload gain in this mission. Right now, we are going to use the high-thrust Vikas engine only in the second stage. Basically, we are validating it. For the Chandrayaan-2 mission, we will be using five such engines aiming for a payload gain of around 250 kgs," V Narayanan, the director of ISRO's LPSC (Liquid Propulsion Systems Centre) told The New Indian Express.
Among the unique features of this satellite is the six-meter-wide umbrella-shaped 'Unfurlable Antenna,' says ISRO. This antenna, which is thrice as broad as any antenna ISRO has launched, will facilitate mobile communication from anywhere via handheld ground terminals.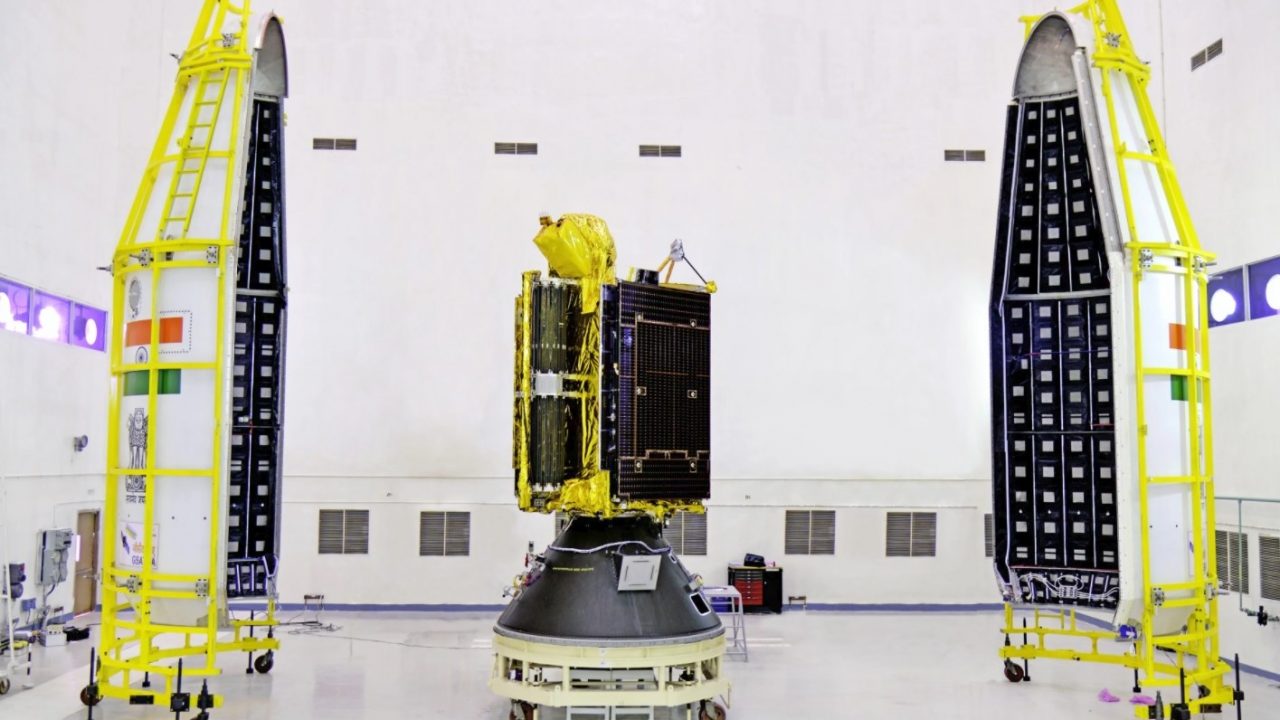 "In total, it will carry 10 S-band transponders designed to cover the entire country of India, providing communications services for civil, military, and public use," reports Spaceflight Insider.
What is the S-band?
"The S-band is an electromagnetic spectrum covering frequencies from 2 to 4 gigahertz (GHz). It crosses the conventional boundary between the Ultra High Frequency (UHF) and Super High Frequency (SHF) bands at 3.0 GHz. The S-band is used by weather radars, surface ship radar, and some communications satellites. The S-band is very useful because the 2.5 GHz band is used globally for 4G services and is worth billions of dollars. The S-band spectrum is extremely valuable for mobile broadband services," says this NDTV explainer on tomorrow's launch.
In its Union Budget this year, the government allocated nearly Rs 9000 crore to the Department of Space. In addition to this sum, the government also tasked ISRO to deliver three earth observation and two communication satellites for launch by the start of the next fiscal.
(Edited by Gayatri Mishra)
Like this story? Or have something to share? Write to us: contact@thebetterindia.com, or connect with us on Facebook and Twitter.
NEW: Click here to get positive news on WhatsApp!