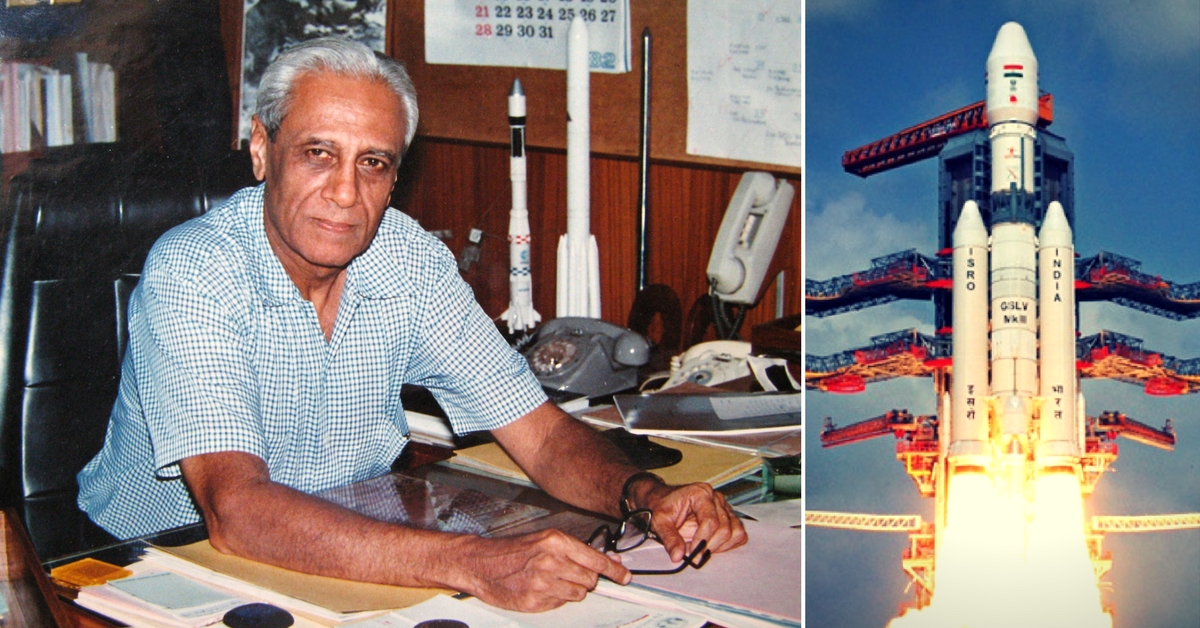 Amidst the euphoria surrounding ISRO's audacious achievements, few Indians pause to think about the legendary man who made it all possible. Here's his inspiring story.
In the recent years, the audacious achievements of the Indian Space Research Organisation's (ISRO) in the field of space technology have been frequently making headlines, giving the nation a sense of justifiable pride and inspiring many youngsters to reach for the stars.
Periodic successes in the launch of satellites are now greeted with cheers in the Indian parliament and applications of space technology have started permeating our daily lives
However, amidst the euphoria surrounding such events, few Indians pause to think about the legendary man who made it all possible — Professor Satish Dhawan. Although India's space programme owes its birth to the vision of Vikram Sarabhai, it was Dhawan who lent substance to this vision and built ISRO into the world-class body that it is today.
Here's the inspiring story of Satish Dhawan, the longest (and youngest) serving director of the Indian Institute of Science and the man who shaped India's space programme.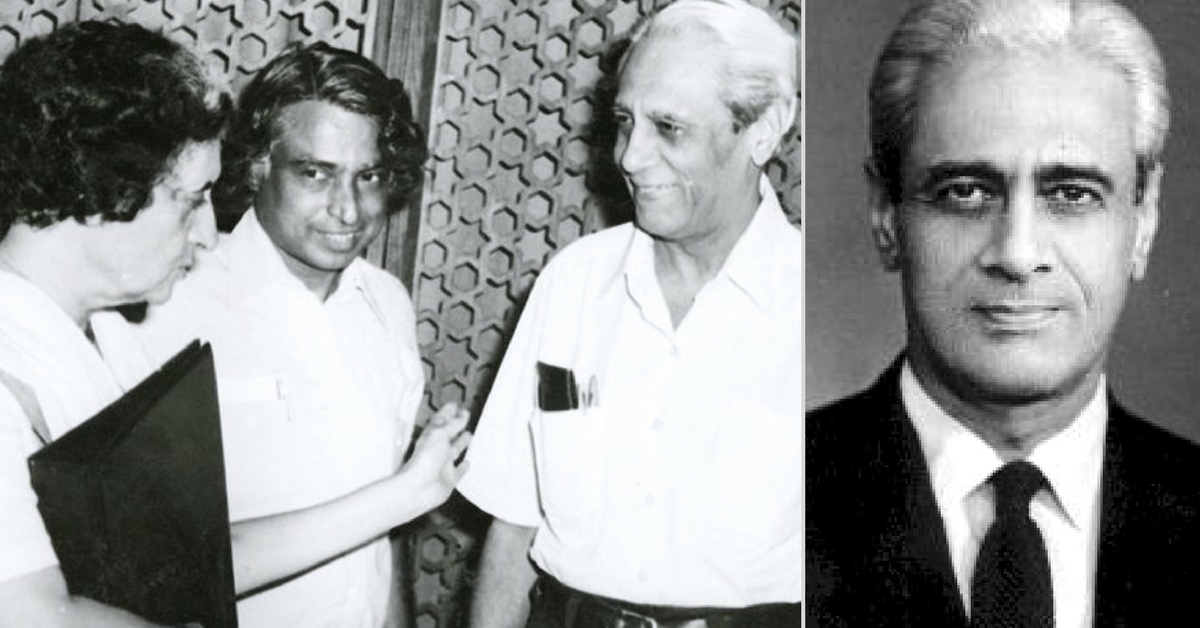 Born on September 25, 1920, in Srinagar, Satish Dhawan graduated from the University of Punjab with an unusual combination of subjects – a B.A. in mathematics, an M.A. in English Literature and a B.E. in Mechanical Engineering.
In 1947, as India took its first steps as a newly independent nation, Dhawan left for the United States to pursue his higher studies. He joined the University of Minnesota, from where he obtained an M.S. in Aeronautical Engineering, before moving to the California Institute of Technology (Caltech) for a degree in Aeronautical Engineering.
Dhawan followed this up with a PhD in Aeronautics and Mathematics from Caltech in 1951, which he pursued with eminent aerospace scientist Professor Hans W. Liepmann as an adviser. It was also during this time that he began his path-breaking research career in the field of fluid dynamics.
Soon after, he returned to join Bengaluru's Indian Institute of Science (IISc) as Senior Scientific Officer. A few years later, he was promoted to the post of Head of the Department of Aeronautical Engineering. Under his exemplary stewardship, the department quickly became the epicentre of the experimental fluid dynamic research happening in India.
In fact, it was a pilot project conducted by Dhawan that paved the way for the creation of the world-class wind tunnel facilities (for aerodynamic testing of aircrafts, missiles and space vehicles) at Bengaluru's National Aerospace Laboratories (NAL).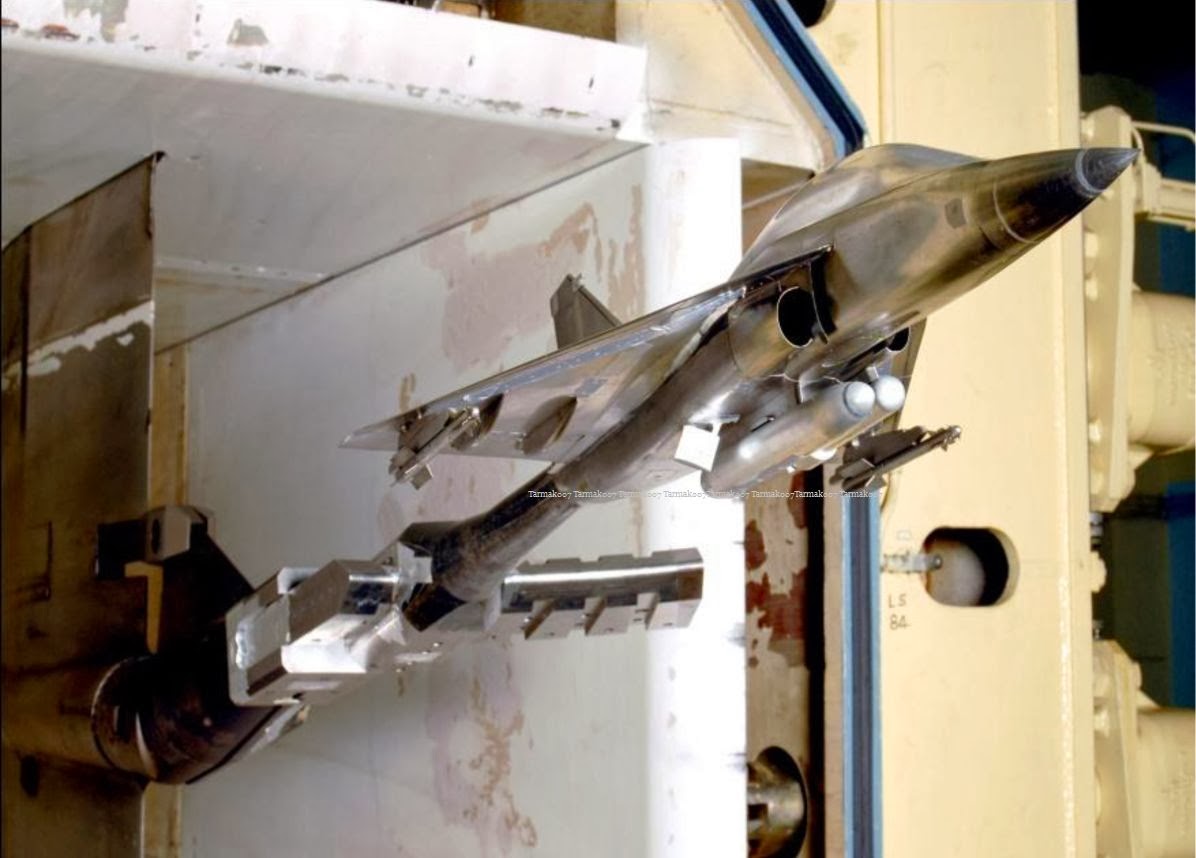 Such was his dynamism and dedication towards his work that, in 1962, he was appointed the Director of IISC. Not only was he the youngest to be appointed to the prestigious position, he would go on to remain the institution's longest-serving, and undoubtedly most distinguished, Director.
After serving as IISc Director for nearly nine years, in 1971, Dhawan went on a year's sabbatical to Caltech, his alma mater in the USA. It was during this time that he got a call from the Indian embassy, conveying Prime Minister Indira Gandhi's request that he return to India and take charge of the Indian space programme following the sudden death of Vikram Sarabhai on December 30, 1971.
The founder of India's space programme, Sarabhai was passionate about harnessing the power of space science to find solutions to the hurdles India was facing in the fields of communication, meteorology, and education. His association with Dhawan had already begun a little earlier when he wrote to him asking him for technical advice in setting up a solid rocket motor facility in India.
After Sarabhai's tragic death, Dhawan acquiesced to take over the helm of the country's space programme but on two conditions — that the headquarters of the space programme was to be in Bengaluru and that he be allowed to continue as IISc's Director (he would later go on to describe IISc as his first and greatest love). Indira Gandhi agreed to both and the eminent scientist returned to India after finishing his commitments at Caltech.
It was in May 1972 that Dhawan took over as the Secretary of India's Department of Space (until then, the space programme had come under the Department of Atomic Energy). This was also when ISRO and the Space Commission were formally born, with Dhawan becoming the Chairman of both.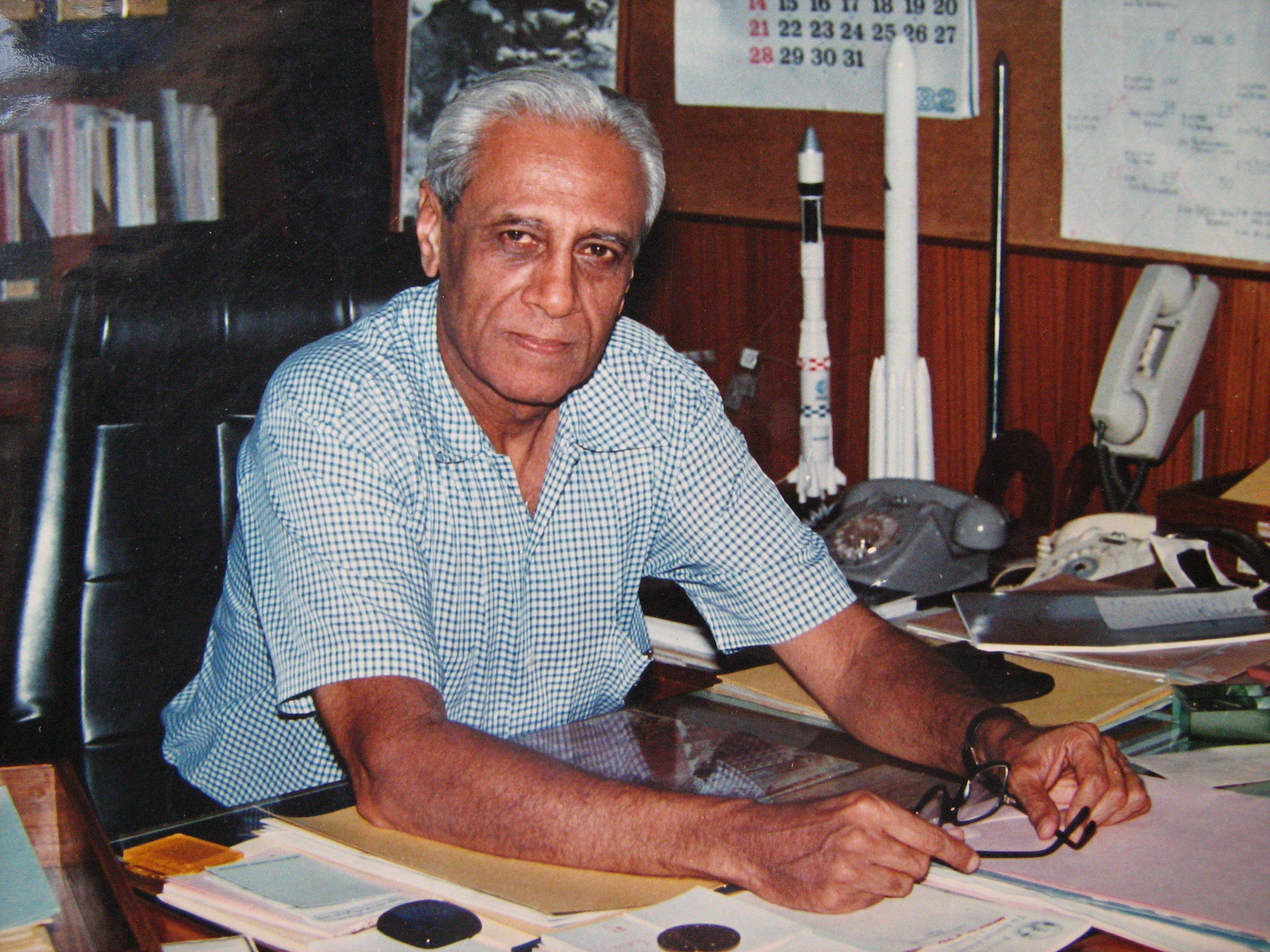 Ever since, these three posts have been concurrently held — ensuring seamless integration between conceptualization, funding of programmes, and timely delivery of technologies!
In the decade that followed, Dhawan guided the Indian space programme through a period of extraordinary growth and spectacular achievement. At ISRO, he introduced a dynamic management structure that encouraged innovation and that was capable of producing results time and time again.
In this system, the project director presided over a small team of experts from different centres. This ensured that independent efforts of the entire ISRO community were co-ordinated and channelized towards realising a common goal – be it a satellite or a  launch vehicle. Transparency and professionalism was also encouraged by involving specialists from outside the organisation.
By giving the project director the ultimate say in every aspect of the project, Dhawan also showed how red-tapism could be skipped to systematically execute sophisticated projects within stipulated time frames. He insisted on a significant role for indigenous industry in ISRO projects — today, hundreds of industrial firms, both public and private, manufacture a wide range of space-quality hardware for ISRO.
He was also responsible for hand-picking young, bright and dedicated professionals for ISRO, such as APJ Abdul Kalam to lead the project that developed SLV-3, India's first launch vehicle, Roddam Narasimha to lead the research being done at NAL, and UR Rao to head the team that made the country's first satellite, Aryabhata.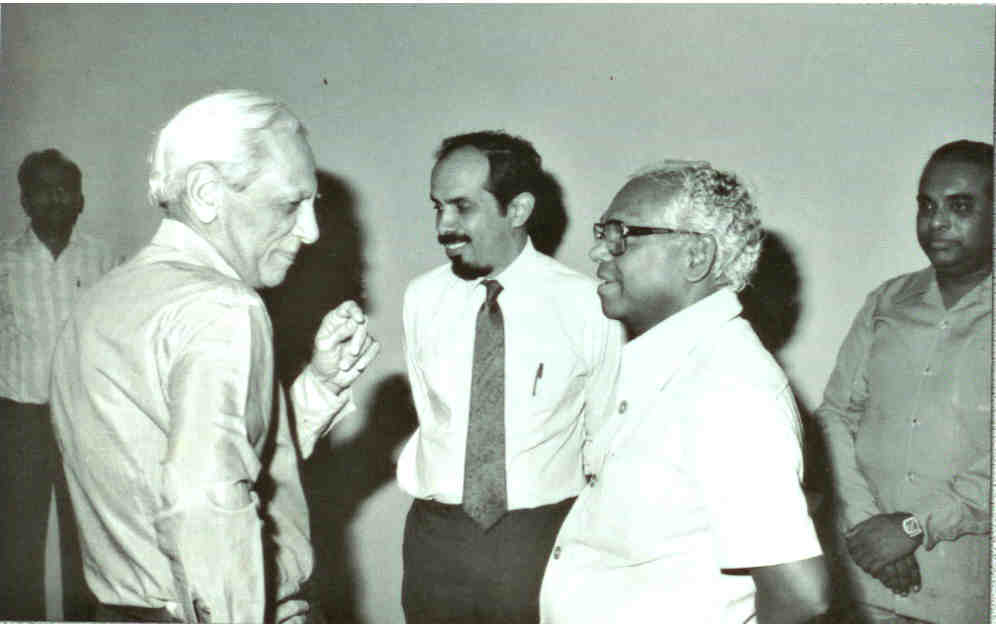 Moreover, he made it a point to encourage youngsters, give them the credit in the event of success and shoulder the responsibility in case of failure. In this regard, India's Missile Man and former President APJ Abdul Kalam had once recounted his experiences as the project director for the launch of India's first launch vehicle, SLV-3.
The first experimental launch of SLV-3 took place on August 10, 1979, but it was a failure. In the press conference that followed, Dhawan told Kalam that he would handle the situation. This is what he said,
"Friends, today we had our first satellite launch vehicle to put a satellite in the orbit. We could not succeed. In many technologies, we have succeeded, and in a few more, we have yet to succeed. Above all, I realise my team members have to be given all technological support. I am going to do that and the next mission will succeed."
The next time SLV-3 was launched (on July 18, 1980), it was a sensational success. The SLV-3 put a small 40-kg Rohini satellite into orbit in 1980, putting India truly into the space age). This time, Dhawan asked Kalam to handle the press conference along with his team members.
"Professor Dhawan's management philosophy was that when success comes in after hard work, the leader should give the credit of the success to the team members. When failure comes, the leader should absorb the failures and protect the team members," recounted Dr. Kalam.
Thanks to continuing success of robust management structure, it has since been adopted for the execution of high-technology projects by other R&D centres of India as well, notably the Defence Research and Development Organisation (DRDO).
Under Dhawan's aegis, ISRO also worked towards fulfilling Vikram Sarabhai's dream of using space science to address the development needs India. As such, pioneering programmes and carefully thought out experiments were carried out in rural education, remote sensing and satellite communications.
The development of operational communication systems (like INSAT) and remote sensing systems (like IRS) are outcomes of these crucial efforts.

Even after retirement, he continued to devote his attention to matters of public policy in science and technology, especially space technology. Interestingly, he was deeply concerned about the militarization of space and used to comment extensively on Star Wars!
With his death on January 3, 2002, India did not just lose one of its most distinguished scientists, it lost a legend who transformed every organisation he worked for, leading it to achieve what it had often not thought itself capable of.
As APJ Abdul Kalam and Roddam Narasimha (former director of NAL) wrote in their book, "Developments in Fluid Mechanics and Space Technology",
"Professor Dhawan in his professional career has been engineer, teacher, research scientist, technologist, manager, leader and adviser — often all at the same time.

His great human qualities, deep commitment to social values and extraordinary objectivity in management have led several generations of students, colleagues and administrators to efforts that they would otherwise not have taken."
---
You May Like: Transported on a Bicycle, Launched from a Church — The Amazing Story of India's First Rocket Launch
---
Like this story? Or have something to share? Write to us: contact@thebetterindia.com, or connect with us on Facebook and Twitter.
NEW: Click here to get positive news on WhatsApp!
We bring stories straight from the heart of India, to inspire millions and create a wave of impact. Our positive movement is growing bigger everyday, and we would love for you to join it.
Please contribute whatever you can, every little penny helps our team in bringing you more stories that support dreams and spread hope.
Tell Us More