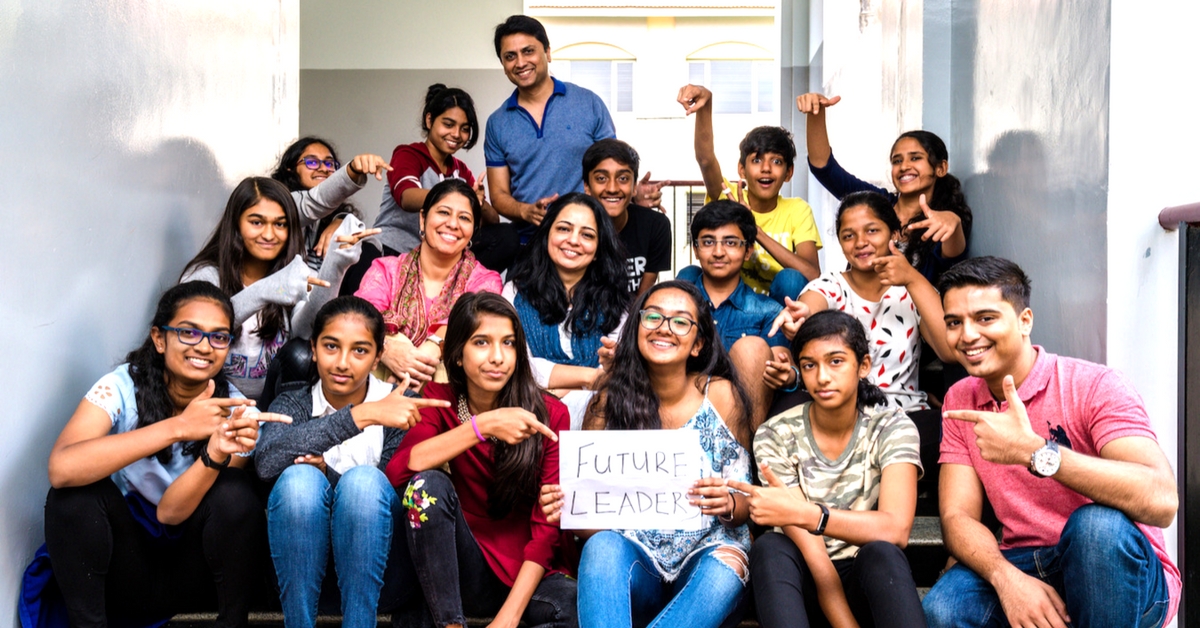 Thanks to 1M1B's Future Leaders initiative, 14 Indian school children will present their work in the hallowed portals of the UN headquarters in New York on March 19.
In 2015, a man bid farewell to his cushy job at Intel to work towards achieving a remarkable goal — empowering one million young people to create jobs for one billion people. The man was Manav Subodh and the result of his vision was 1 Million for 1 Billion (1M1B), a skills development and entrepreneurship program that focuses on youth and women from ages 18-25 in the most underserved regions of the world.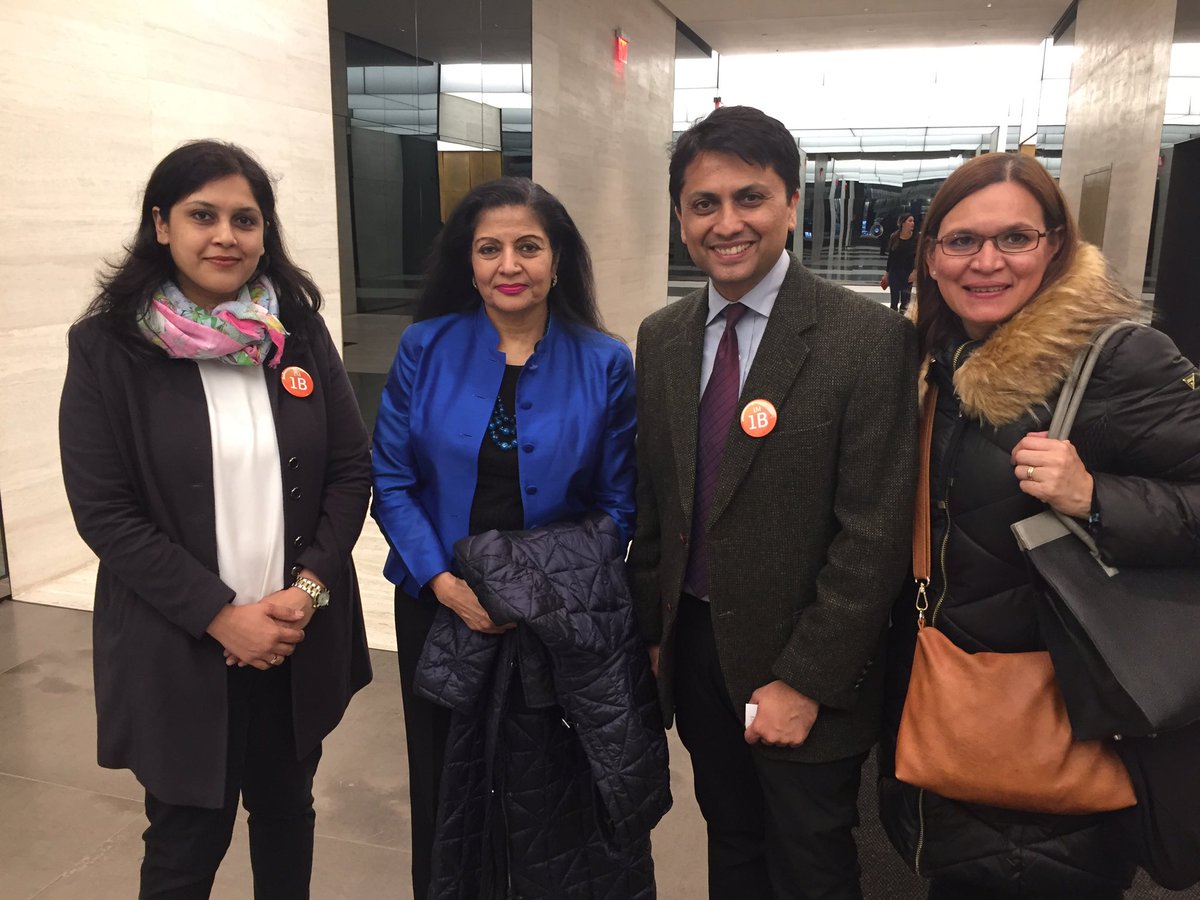 In the three years since its founding, 1M1B has trained youth in several skills (such as computer skills, communication, accounting, financing), connected them to mentors and provided access to more resources so they can explore and develop their ideas.
Recently, it has launched an initiative, called Future Leaders, that aims to create a new brand of socially conscious leaders who are connected to their communities.
As part of this, the organisation will be providing Indian school children with a one-of-its-kind opportunity to present their work in the hallowed portals of the UN headquarters in New York.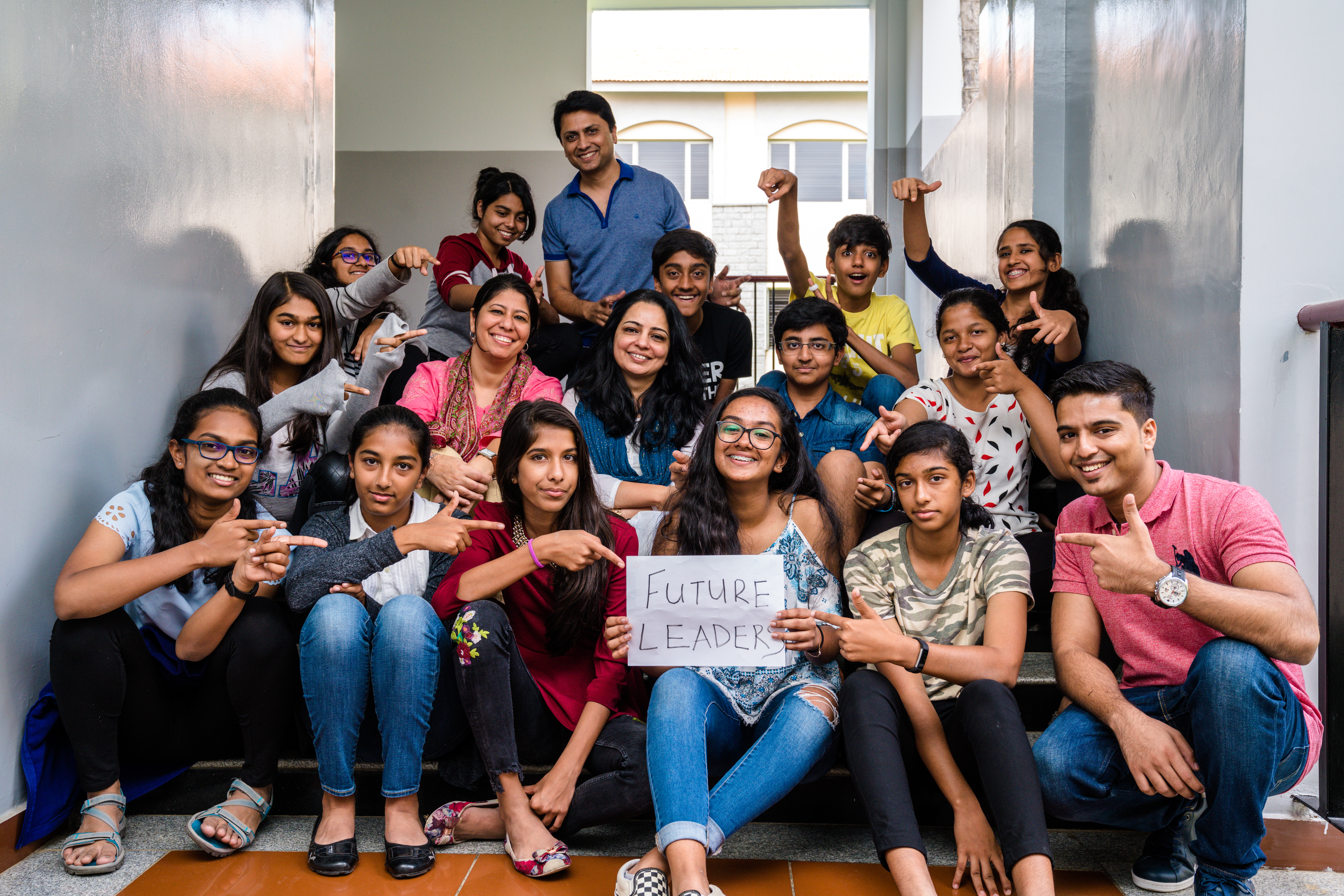 After a six-month-long curriculum and fellowship programme, 1M1B has selected 14 students from India who will visit the United Nations Headquarters on March 19, 2018, as a part the '1M1B Future Influencers at the United Nations' programme (tipped to become the Oscars for Future Influencers).
For the first time ever, the top three students will also make a presentation at the prestigious Delegate Dining Hall — the place where diplomats, influencers and other important global representatives meet.
Here are the 14 amazing students who have been selected by 1M1B for this unique opportunity. Taking steps big and small to address some of India's problems, these kids sure are inspiring hope for our future along the way!
1. Nikita Nambiar
Deeply moved on watching a program on National Geographic on incarcerated women, Nikita started Project Fresh Start – an endeavour to provide a holistic rehabilitative intervention that empowers women convicts both socially and financially, and helps them become productive community members.
"Starting this project was not easy, I had to first convince my parents to allow me to work with women inmates, which is quite a dangerous thing for a 14-year-old to do. After convincing my parents, I had to obtain the necessary permissions to enter the prison, a difficult task in itself", says Nikita.
Under this project, ten women inmates of Karnataka's Tumkur Central Jail have been trained in the art of making Tanjore paintings by a professional artist. Nikita has also created a website to share more information on the project. She also plans for auction off these paintings through a charity event and forwards the proceeds to the women directly.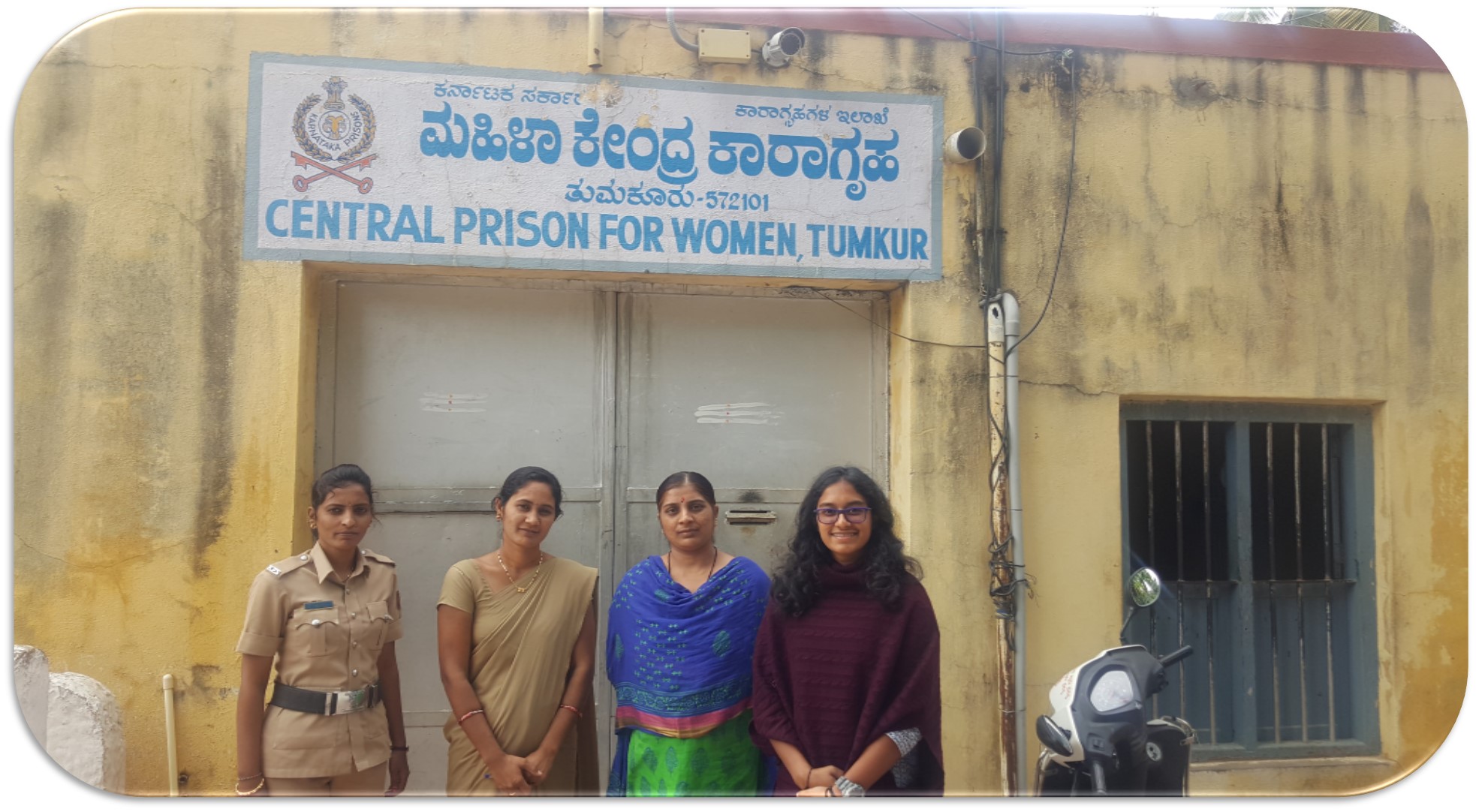 2. Aditi Raju
The daughter of a doctor, Aditi belies that it is extremely important for every child to get a nutritious meal every day. With this in mind, she decided to address the issue of malnutrition among the students of government schools.
"I found that the students in the government schools were severely malnourished even though they were not suffering from hunger. I realized that the issues is not about hunger but nutrition," says Aditi.
A concerned Aditi also created a BMI chart for the students in my class and compared it with that of the students from a government school. Based on these findings, she conceptualized and implemented a nutrition rationing program to distribute items in government schools. Till date, her project has positively impacted 30 malnourished children who are healthy now.
3. Gautam Dayal
Gautam lives in the vicinity of the Bellandur Lake, which has been in the news for all the wrong reasons in the last few years. Concerned about the rapid deterioration of the lake's ecological health, the young Bengalurean decided to try and change this situation.
Combining his passion for photography with his concern for the lake, Gautam created a website to raise awareness about the industrial waste and untreated sewage that is being allowed to pollute the lake on a regular basis.
"My action plan's focus is to involve the residents in a cleanup drive with the help of local NGOs that are working on this issue. I would like to see the area around the lake to be fenced and lead ecology studies and photography walks with community members," says Gautam.
4. Prakriti Ramanujam
Prakriti's project, The Peepal, is an organization that helps senior citizens be socially active and interact with others around them. The project also aims to increase social interaction between elders and underprivileged children through art, performing arts, drama, storytelling and other such activities that increases the bond between the two generations.
"As I was growing up I realized that elderly people were often abused and isolated from the society leading to depression in them. I always wanted to address this issue", says Prakriti.
Since the inception of her project, Prakriti has enrolled 45 elders into her program and touched the lives of over 250 underprivileged children in just 6 months.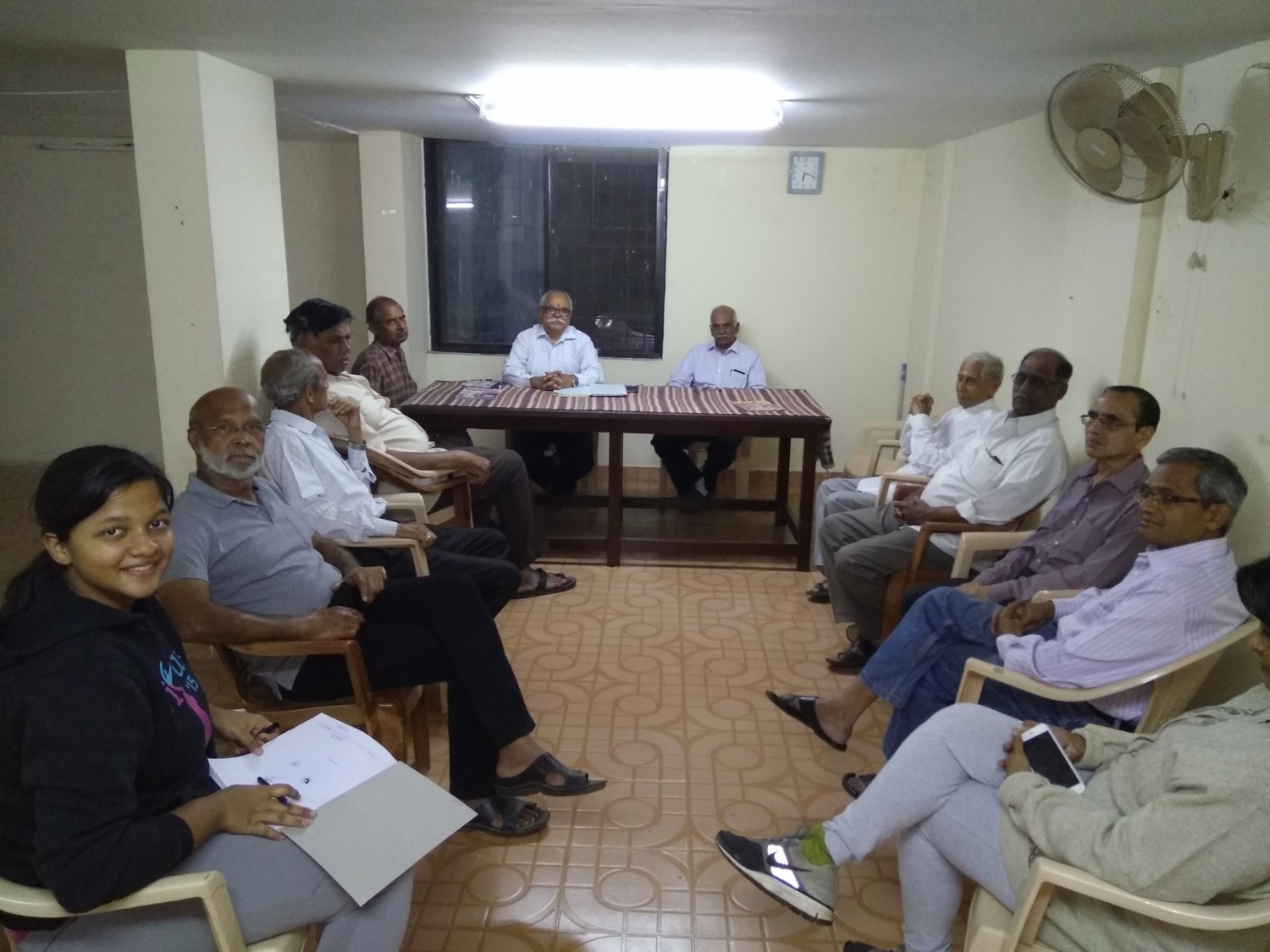 5. Eshitha Jithendra Kumar 
Thanks to a scarcity of land available for the disposal of waste, Bengaluru is a city facing some serious waste disposal problems. Bothered by what she learnt about this civic issue, Eshitha decided to contribute towards solving these problems.
"I am raising awareness regarding waste management in housing communities via awareness workshops and fund raising activities. The funds generated are being used to educate school going children from underserved communities on correct waste segregation and creation of a cycle where zero waste is generated", says Eshitha.
Till date, Eshitha has successfully organized two waste management awareness events among three communities, directly impacting 380 people.
---
Also Read: These Kids Donated Their Pocket Money to Refurbish a Govt School
---
6. Nina Reddy and Preethi Subbiah
Nina and Preethi have initiated project, Svaasthy, that educate young girls in rural areas and underserved communities about menstruation. The project also conducts health workshops where sanitary napkins and the Menstrupedia comic is distributed among girls.
"We initially wanted to do an education-related project in government schools. However, when we visited the schools we realized that students from underserved communities were not aware about menstruation. There was a lack of sanitary pad usage in these communities. Being girls, we decided that this is what we wanted to address,' says Nina.
In the last 2 months, Svaasthy has directly impacted the lives of 200 girls and handed out over 1,600 sanitary pads with the aid of Apollo Hospitals. The two girls have also created a petition on change.org to remove the GST imposed on sanitary pads, which has gathered the support of 1000 people.
7. Sanjana Tarigopula
Sanjana's project, Divyang, organises awareness and support group meetings for the friends and family of people with autism. She was in class 5 when she was introduced to autism while reading a novel involving an autistic character and later while watching TED talks.
"I was in Grade 8 when an autistic girl named Sneha moved in as my neighbour. I often felt uncomfortable by the way people treated her. After my first class of the 1M1B Future Leaders Program, when I returned home, I saw Sneha and her caretaker sitting outside her house and I knew instantly that I wanted to work on Autism," says Sanjana.
Sanjana has created an app that not only provides access to autism-related research but also showcases the varied talents of people who suffer from autism. She also plans to bring together autistic children/adults through literary events and to connect a mental health professional to each such group.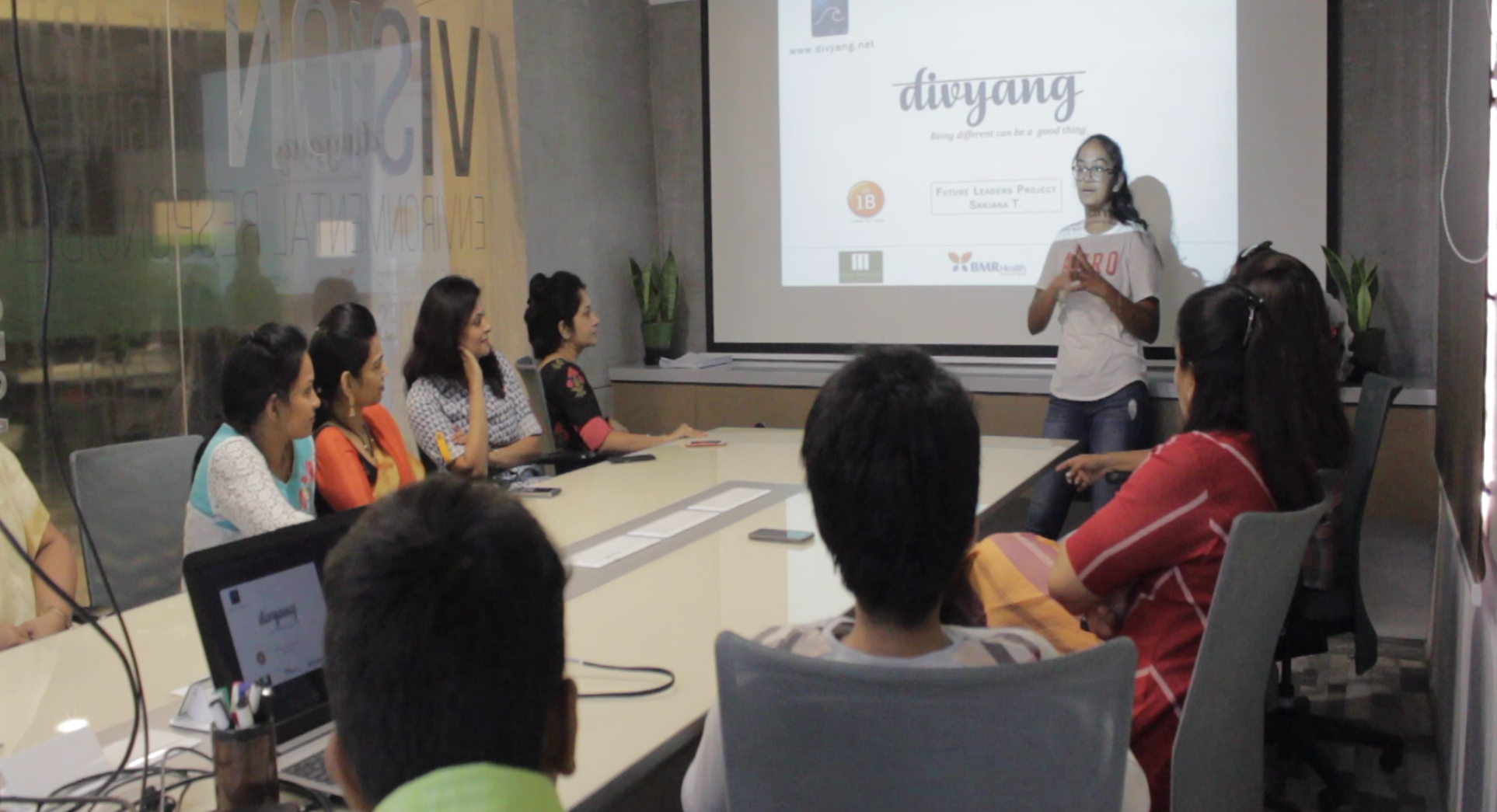 8. Arjun Kannan
Arjun's project was inspired by his observations about the rising unemployment rate in India. He has created a job portal for unemployed community members that connects them to people or businesses that have vacancies.
"I felt concerned about the large masses of people who come to cities in search of jobs but end up living in poor conditions due to lack of employment opportunities. So I decided to take action and today, I am happy to say that my project has successfully generated employment for 17 people," says Arjun.
9. Maanasi Nair
A sports enthusiast and avid swimmer herself, Maanasi believes that sports are essential for the overall development of children. As such, her project focuses on development through sports.
"My project is making sports equipment available to low income schools through a "donate your used sports equipment" program", says Maanasi.
Today, thanks to Maanasi's initiative, over 150 underprivileged children now have access to sports equipment such as tennis rackets, cricket bats, badminton racquets, soccer balls and more.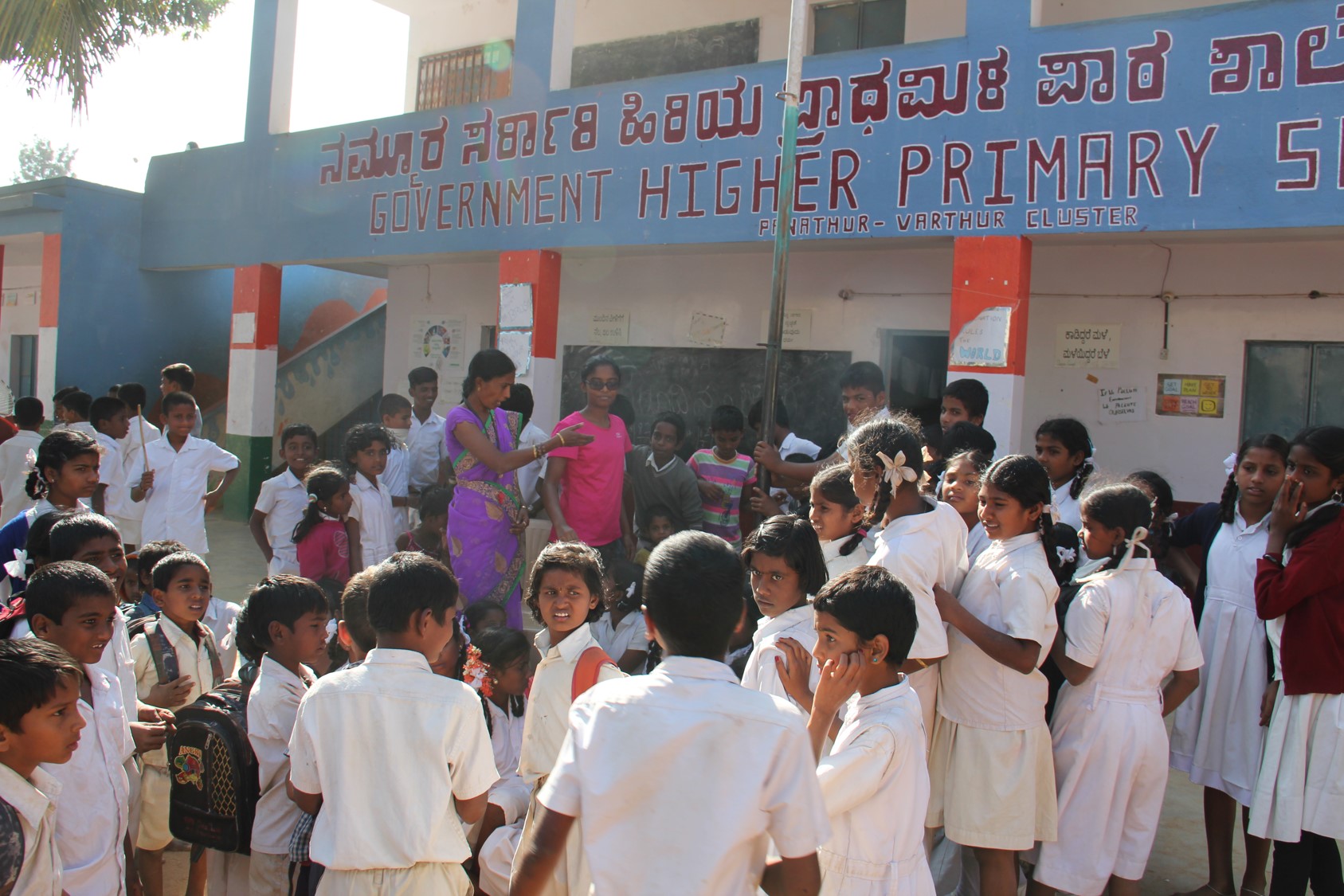 10. Siddhant Paliwal
Siddhant is passionate about technology and finding solutions to make cities safer and better. With the aim of improving Bengaluru city, he is developing an app that finds safe parking spaces in the different neighbourhoods for everyday commuters.
"While returning from school one day,I noticed that haphazard and illegal parking was a big reason for traffic jams in the city. So I decided to find a solution for this issue", says Siddhant.
Siddhant has also validated 17 of these parking spaces and created a map depicting these areas.
11. Tanvi Palsamudram
A budding musician, Tanvi strongly feels that music is essential for the well being and development of children. Her project, "Music for all Ears", is a program for underprivileged children that exposes them to different aspects of music.
"Though music has so many benefits and helps in the growth of children, so many children do not have access to music in India. In fact, many schools do not have music teachers or music periods", says Tanvi.
Tanvi has since conducted pilot projects in three government schools and reached out to nearly 335 students from low-income backgrounds.
12. Aditi Varma and Mahika Varma
Strong believers in the power of education to transform lives, Aditi and Mahika decided to explore a government school to find out what they could do to improve the education scenario there. What the twin sisters found was that most of these schools were understaffed and did not have the required number of teachers.
"In one of the classes, we were fascinated by a girl who was helping her classmates understand concepts better. The students approached her more than their teachers to clear their doubts. That's when we realised that peer to peer learning was a powerful and effective tool that could help kids learn better", says Mahika.
With this important observation in mind, the sisters started a 'peer learning' project that helps government school students of classes 5 to 7 learn Maths and English better through WhatsApp videos. What makes this project different from other platforms is that all the videos are made by students to teach to other students with no intervention from teachers.
Till date, Aditi and Mahika have successfully reached 100+ students with the help of just 3 volunteers.
---
Also Read: This Brilliant Hack by Meerut Students Saved Over 150 Litres of Milk Offered in Temple!
---
Like this story? Or have something to share? Write to us: contact@thebetterindia.com, or connect with us on Facebook and Twitter.
NEW: Click here to get positive news on WhatsApp!
We bring stories straight from the heart of India, to inspire millions and create a wave of impact. Our positive movement is growing bigger everyday, and we would love for you to join it.
Please contribute whatever you can, every little penny helps our team in bringing you more stories that support dreams and spread hope.
Tell Us More