You are walking down the street when you are suddenly approached by a beggar. You know the drill—you either ignore them or hand them a few coins before marching on. We are so used to people begging on the streets, that reacting to them has become second nature to us.
Azhar Maqsusi is asking us to think twice about this habit.
Azhar is a social worker and owns a Plaster of Paris interior design business in Hyderabad. Taking a grassroots approach to end the hunger problem in the city, he started a very simple campaign to ensure underprivileged people do not go hungry.
It all started when Azhar saw a physically disabled lady named Laxmi sobbing and begging outside a Railway station. She wasn't begging for alms, but rather for food. This poor woman was so famished that she did not seek money from people.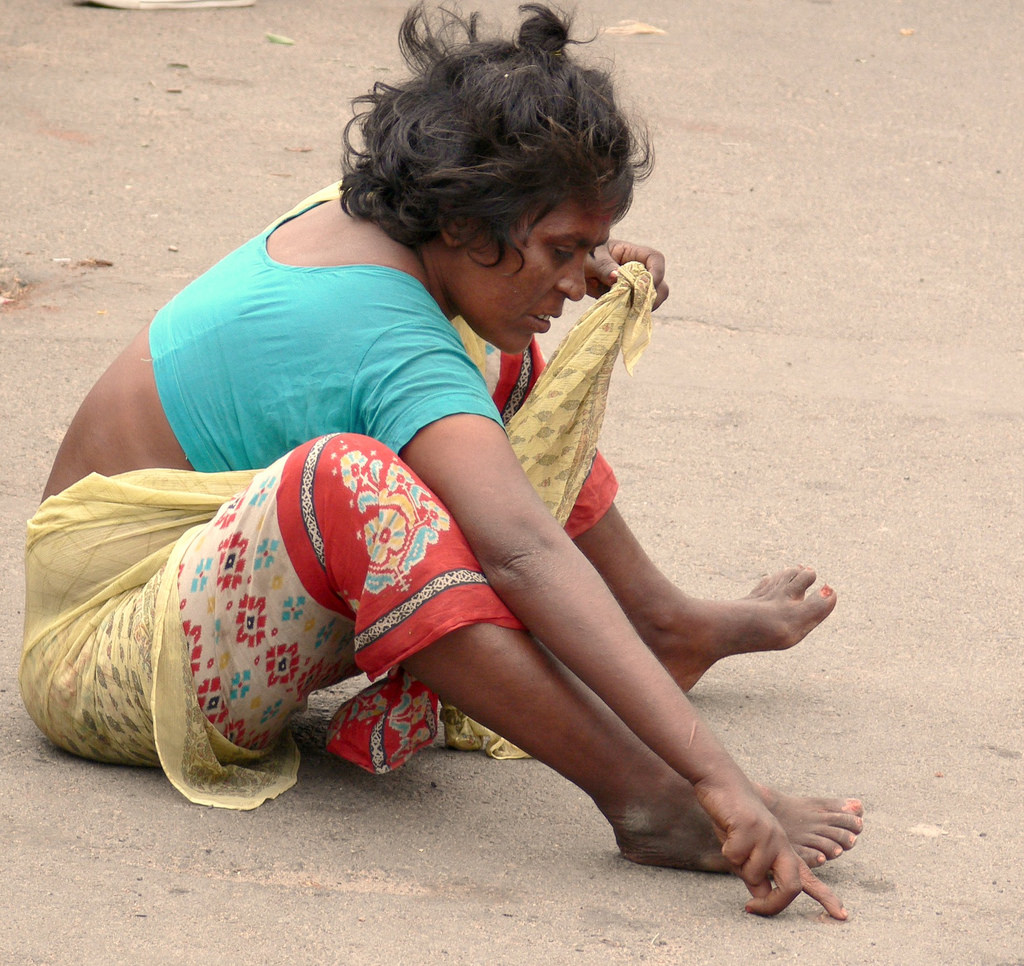 Laxmi made a great impact on Azhar. "My father died when I was very young, and my mother raised us all with great difficulty. I know what it is to sleep hungry," he told Deccan Chronicle. "The next day, my wife cooked food for around 15 people, and I distributed in near a flyover."
He believes that everyone can do their bit to ensure that everyone, even the homeless and underprivileged sleep with a full stomach.  "If you find someone poorer than you, who is in need of food, feed them. If every one of us shares meals, no one will have to sleep hungry," Azhar told The Better India.
His campaign, "Do Roti" is self-explanatory. He requests you to carry two extra rotis—rotis are of course, symbolic here—with your meal on your way to the college or office for the homeless. Distribute the healthy, home-cooked meal to those who are craving for it.
He began with cooking and distributing food to the poor under the Chanchalguda flyover where he served lunch to 100-200 needy people every day.
"Under this programme, an adequate amount of food is served to the underprivileged, with a second helping if required.
This is all free of cost, and one can see a large number of people gathering in lines and waiting for their turn to avail a single meal per day. We are working continuously to improve the current scenario of malnutrition in India," he says.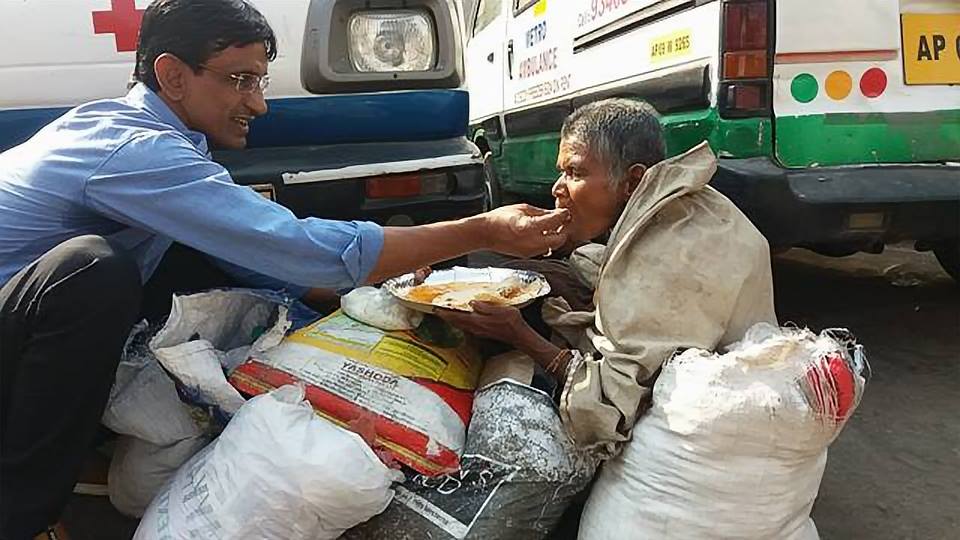 "When people approached me with the wish to help out the needy but didn't have enough finances or organised groups to carry it out, I decided to launch Do Roti," he told TBI.
He feels that the primary need of these people is food, and money comes second, he feels. "Every day, large numbers of people including old men, women and children in our society die due to hunger and malnutrition. Poor people are not capable enough to afford a decent meal twice a day.
We have started this program with the main motto to distribute and serve good quality food among homeless and poor people," he says.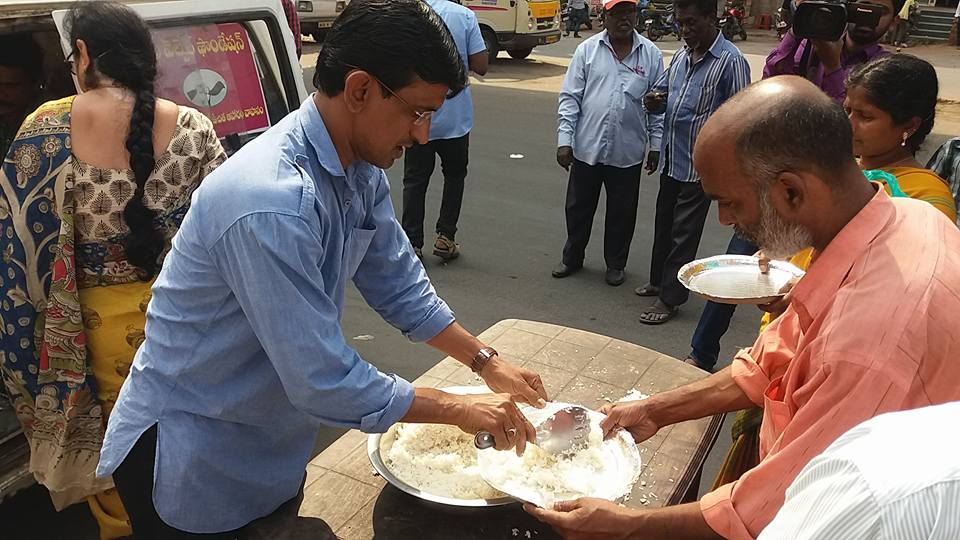 The campaign is slowly taking place all over the country where people are volunteering to carry an extra meal for the underprivileged. They even click photos and post them on social media to tell Azhar where all his voice has reached.
Have you carried an extra meal for the needy today?
Like this story? Or have something to share?
Write to us: contact@thebetterindia.com
Connect with us on Facebook and Twitter.
NEW: Click here to get positive news on WhatsApp!