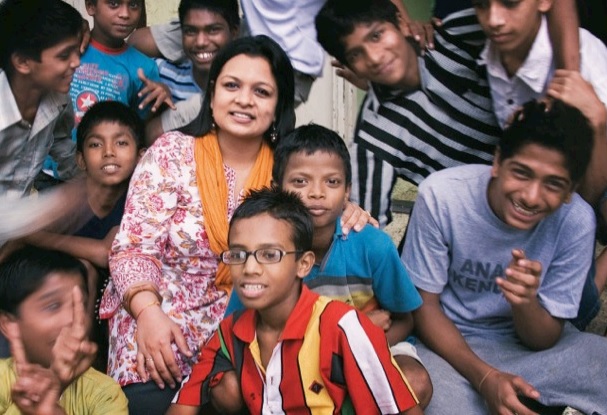 Pooja Taparia had a passion for helping people. She started with helping collect funds for small initiatives in her neighbourhood, volunteering time for various causes, and mobilizing people to help the under-privileged. Then one incident gave a new direction to Pooja's life. Since then, she has been working non-stop in the area of child sexual abuse with her team at Arpan. Read further to know more about her work and how you can help.
Pooja Taparia had a passion for helping people. She started with helping collect funds for small initiatives in her neighbourhood, volunteering time for various causes, and mobilizing people to help the under-privileged. Then one incident gave a new direction to Pooja's life. Since then, she has been working non-stop in the area of child sexual abuse with her team at Arpan. Read further to know more about her work and how you can help.
When Pooja Taparia went to watch a play in 2004, she never imagined that it would be changing her life forever.
The play depicted the trauma and distress of a victim of Child Sexual Abuse, and how the incident affected her actions all her life. The misery, the trouble and the disturbed mental state of that girl brought out the untold reality of the crime. It impacted young Taparia so deeply, that she decided to dedicate her life to fighting the scourge in our country.
"Such experiences can disturb a person's every act and decision. You can't imagine the psychological trauma a child goes through when he/she faces such abuse," Pooja says.
While many watched the show, appreciated it and were moved a bit, Taparia was influenced at another level. She kept thinking about it and how she could put a stop to this horrifying reality. And, this led to the start of an organization, Arpan – Towards Freedom from Child Sexual Abuse, focused on spreading awareness about the lesser-talked issue and how survivors and their families should deal with such situations.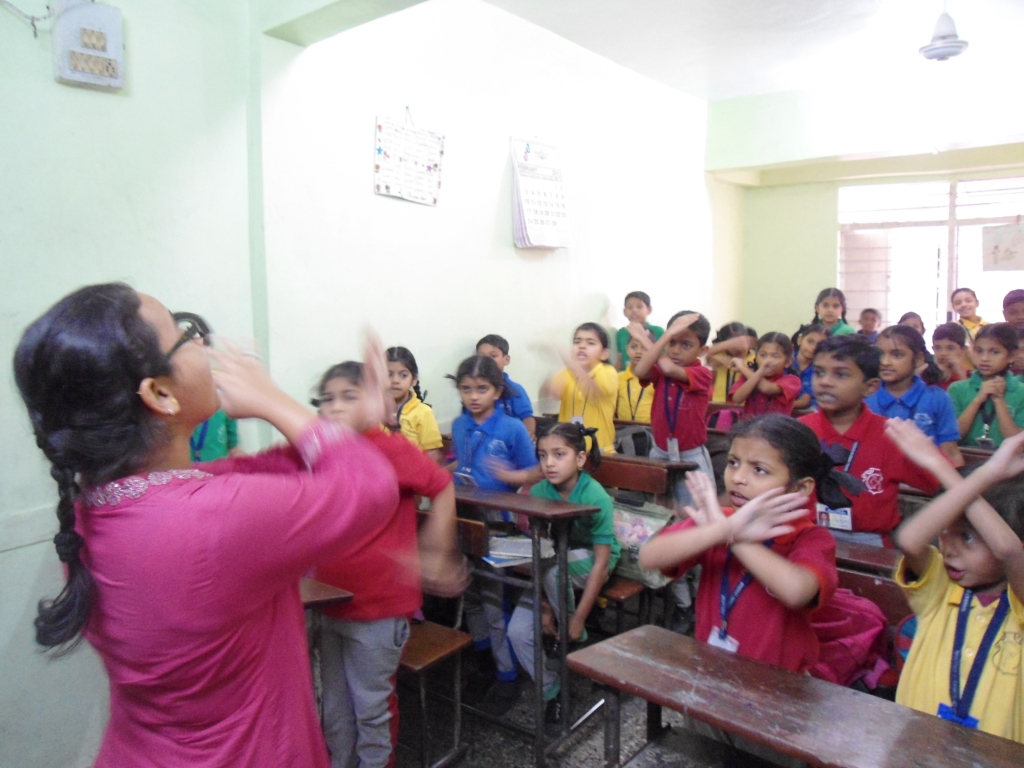 Her Journey
Always keen on bringing a change in society, from an early age Taparia engaged with various activities to try and achieve social good. As a student, she would go around her neighbourhood with raffle tickets in her hands trying to get donations for the blind, the disabled, the orphans, the elderly and other less privileged sections of the society.
After school, she became more aware of her passion to help those in need and she started spending a lot of time with mentally challenged children at the SPJ Sadhana school. In 2000, she started working with Sandipani Vidyaniketan, an educational institution that provides free education to children and also engages in various humanitarian projects. Her dedication towards the initiative grew stronger and she dedicated 9,000 hours in the voluntary sector through Sandipani.
As time went by, she started looking for ways to engage in this sector in a more structured and organized way as she believed that that would lead to a bigger impact. The desire to make a huge difference through small steps inspired her to form an organization. She started Arpan- Making Little Differences in 2003, which focused on bridging the gap between the privileged and under-privileged sections of society by mobilising civil society to get more involved in acts of charity.
However, after Pooja's tryst with the play on CSA, Arpan was converted into an organization that works extensively in the field of CSA. It now caters to the needs of all those who have been through such incidents or want to know more about CSA.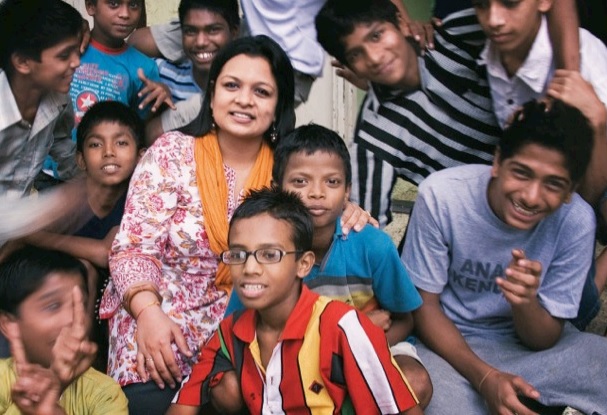 She started researching more about the issue and contacted a few NGOs for support. She figured out that CSA is an incident that touches at least 40-50 percent children of India. She got in touch with Ms.Pushpa Venkatraman from FACSE, and both of them teamed up to work for the cause. This is how Arpan officially started operating in 2007.
They initially started off by networking and connecting with various schools and organizations like Rotary Clubs, to get a sense of people's attitudes towards the issue and their awareness about it. Their first awareness talk had an audience of 26 people.
"In India, talking about sex and sexuality is still a taboo. Child sexual abuse is not even acknowledged as a reality. People were shocked when we started creating awareness about the issue. They would ask us "does this really happen?" They just could not digest the sheer number of children being sexually abused in India," Taparia says.
The problem
As per a study conducted by Ministry of Women and Child Development on Child Sexual Abuse in 2007, 53.22% children faced one or more forms of sexual abuse. 21.90% faced severe forms of sexual abuse and 50.76% other forms of sexual abuse. 50% abusers were persons who were familiar and known to the child.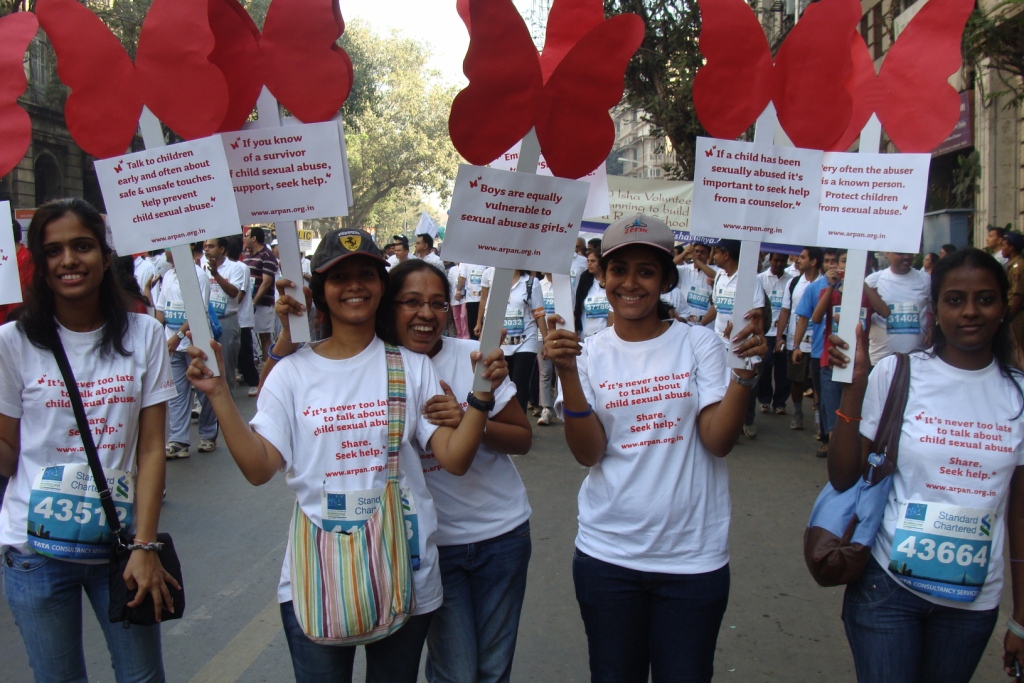 The young victim is either not listened to, believed or is mostly expected to keep quiet because the culprit is mostly known to the family. To save the family's "image" in the society, often the incident is suppressed and so is a kid's childhood. What follows after the abuse is a lifetime of consequences that include lack of trust, lack of self-confidence and disgust towards the society. The topic has always been treated as a taboo which has given a push to such disgusting acts.
How is she solving the problem?
Pooja is focusing on creating a holistic pool of information, awareness and action on the sensitive issue of CSA.
To restore self-confidence and self-awareness of the victims and their families, various psychotherapy sessions are organized for institutions, as well as children and adult survivors. Taparia and her team understand the trauma a family goes through in such cases and they provide counselling sessions to them as well.
Apart from counselling, they also organize awareness sessions with police cadets to sensitize them towards the issue. So far they have empowered 3,800 police cadets with information regarding CSA.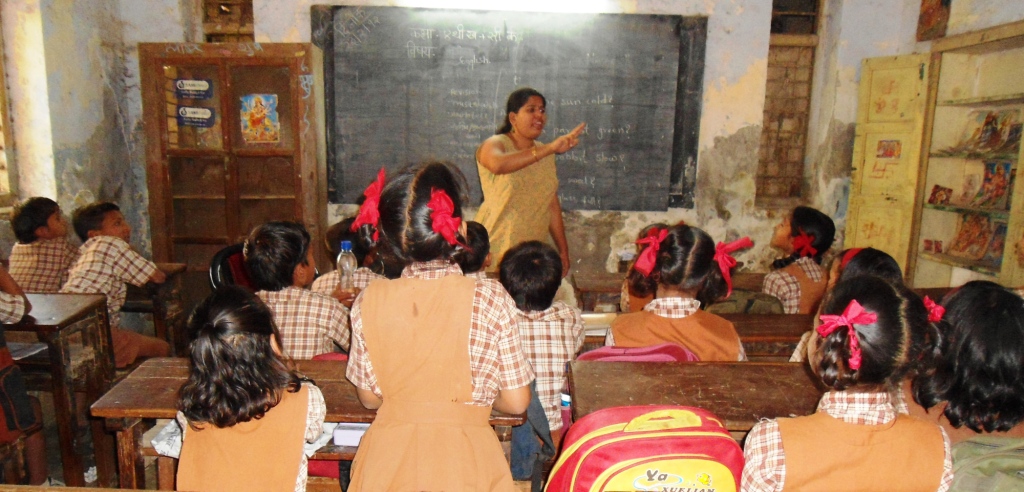 Their Personal Safety Education (PSE) project works with children from various private, semi-private and government schools and targets parents, teachers and school authorities. They organize workshops where parents and children are trained to deal with incidents of CSA.
Arpan does Public Advocacy through Civil Society Events, by participating in various forums, events and exhibitions wherein one can reach out to the masses like the Mumbai Marathon, the Kala Ghoda Arts Festival Street Plays, Exhibitions, Conferences, etc.
The team constantly works to bring changes at local, state and national level. The objective is to create legally and politically supportive environment for CSA cases. They want to become a resource centre for those who want to get more knowledge on this issue.
The impact
In a span of 8 years, Arpan has been able to reach out to over 70,000 individuals directly and 212,000 individuals indirectly including over 27,000 children, and stakeholders like parents, teachers, NGO's, institutions across different socio-economic backgrounds with an annual average growth of 91%.
Started with 2, Arpan now is a team of 60 well-qualified and experienced professionals who are giving shape to Pooja's mission to solve the shameful issue of CSA.
"We've been successful because of the passionate and motivated team members that Arpan has. We have all worked hard and my team is truly the strength of Arpan," Pooja says.
Arpan has seen the silver lining through the response their campaigns receive. Though people are still not ready to talk about the issue openly, they have started accepting the reality rather than living in denial.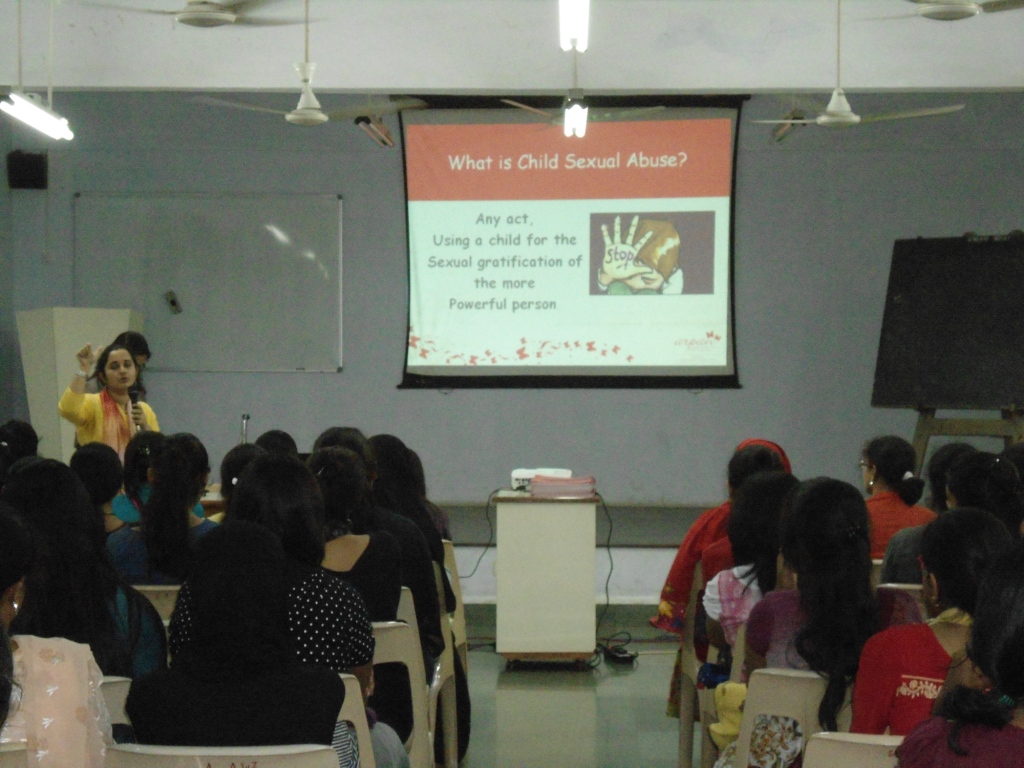 The challenges
The biggest challenge initially was to arrange for the funds. "It was a chicken and egg situation. Funders want you to show the impact of your work before giving grants. But how do you work if you do not have the money," says Pooja.
But, as her intentions became clearer the path became easier. Pooja and her organization received several awards for their amazing contribution in this field, and since then attracting donors also became easier.
"It was challenging to come up with a module which will empower children without making them anxious of safe and healthy touches and relations as well," Taparia says.
Her two cents
"CSA is a social problem; no individual or NGO can solve it alone. The society at large has to come together and address the issue," Taparia says.
For Pooja, this has been a journey of "learning, enlightenment, emancipation and of pain and pleasure intertwined". Her biggest strength is her passion and dedication towards the work she does.
"What keep us going are our beneficiaries. Their appreciation of our work, the changes we see in them with the help of our interventions, their outright support to us reinstates our faith that we are on the right track," Taparia says.
---
How can YOU help?
Pooja is currently running a fundraiser on Milaap to help Arpan with its various activities. You could contribute here:

---