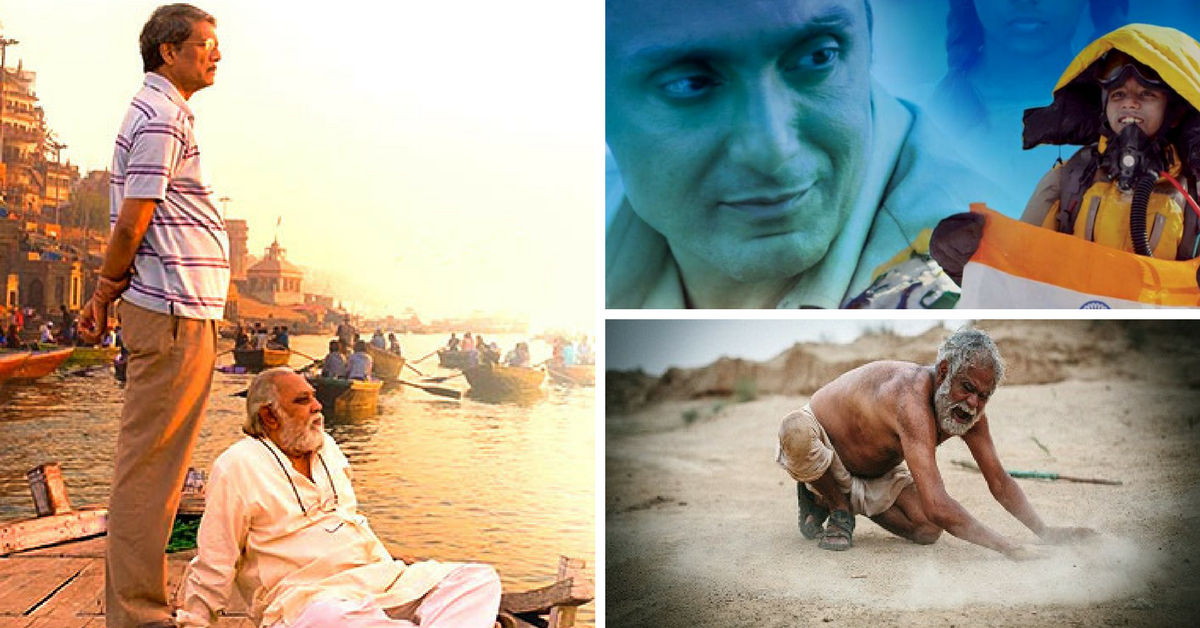 Good films apart, an unusual trend this year was Bollywood's openness to take up subjects that are apart from the usual, but perhaps much needed nowadays.
2017 has been a great year for Bollywood fans. We saw some breathtaking performances in movies like 'Mom', 'Newton' and 'Trapped'. It was also a year where the audience appreciated documentaries like 'Sachin – A billion dreams' and 'An Insignificant Man'.
Good films apart, an unusual trend this year was Bollywood's openness to take up subjects that are apart from the usual, but perhaps much needed nowadays.
Here are eleven films that broke 'taboos' and gave us some food for thought!
1. Tumhari Sulu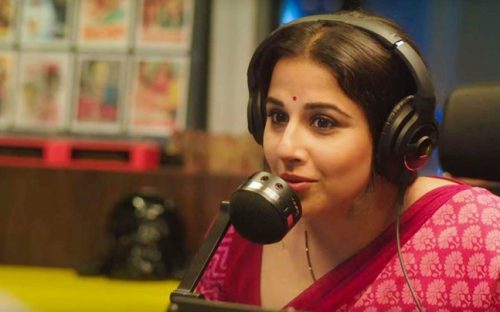 Vidya Balan plays the role of a school dropout who has big ambitions and is looked down upon by her educated sisters. She does not take her education as a barrier to success and becomes a late night radio show, as a sensual radio jockey in a saree.
This profession (raunchy and 'hot' RJ) was something that Bollywood, or our society, never really considered a 'fit' role for the 'heroine'. This makes it special for thousands of working women whose jobs are considered to be 'dirty'.
2. Toilet – Ek Prem Katha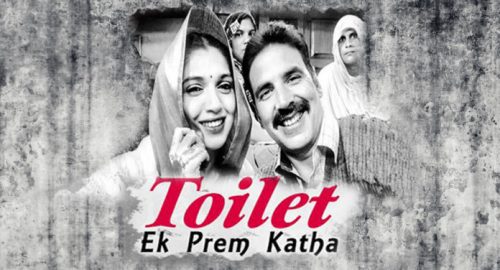 Open defecation has been a problem of our country for ages. However, it was never addressed as a problem. Thus we weren't even aware of the difficulties that rural women face due to the absence of toilets.
For the first time, a hero did not promise the moon and stars to the heroine. Instead, he tries to get her a toilet – to give her a dignified life. A rare concept indeed.
3. Shubh Mangal Savdhan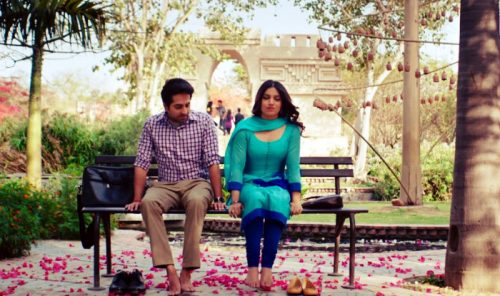 Bollywood loves its heroines to be beautiful and heroes to be masculine and strong. In fact, none of our heroes ever had any problems on the taboo topic of sex. While there were several movies, especially in the 80s, which portrayed heroines as weak and self-pitying, none of them ever dared to show a hero who was not able to make love.
Erectile dysfunction is a sexual disorder which many Indian men face. However, most shy from accepting it as a problem and see a doctor. Shubh Mangal Savdhan gave us a hero who convinced the audience that even a healthy and robust man could face this problem and it can be cured too.
4. Ajab Singh Ki Gajab Kahani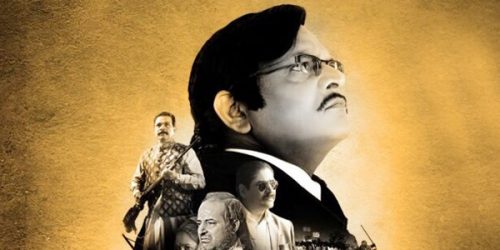 I am sure that many of you might have heard this film title for the first time. Though the movie was not a hit, it showed a new outlook on the selection of actors in Bollywood.
Bollywood is often hesitant to offer roles to the disabled. Even if a character is disabled in the movie, a disabled person is not considered for the role.
However, the makers of 'Ajab Singh ki Gajab Kahani' have broken this barrier. The movie is a biopic of the visually impaired IRS officer Ajay Singh and the protagonist himself has played the lead role in the movie.
5. Poorna – Courage has no limit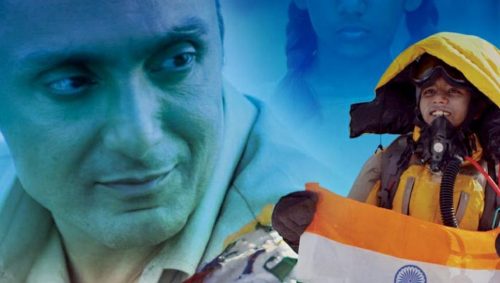 We have seen biopics of sports stars like Milkha Singh, Mary Kom, Dhoni and Azharuddin. What's different about Poorna then?
The biggest difference is that even though she is the youngest girl to climb Mount Everest, Malavath Poorna hardly got the recognition she deserved, unlike the other sports stars mentioned above.
However, her biopic, directed by Rahul Bose, does justice to the extraordinary story of this 13-year-old tribal girl.
6. Mukti Bhawan (Hotel Salvation)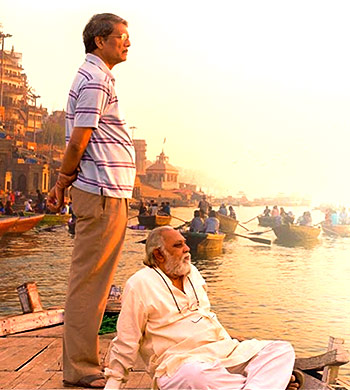 This movie is not breaking a taboo or teaching anything out of the world. But it still makes to this list, because if you believe in life and take death as a fact, this might be one of the most beautiful films you will ever watch.
When 77-year-old Daya feels he must get to Varanasi immediately so that he can die there and attain salvation.
His son, Rajiv, has no choice but to drop everything and take his stubborn father to the holy city, leaving behind his wife and daughter.
Mukti Bhawan is a celebration of death which is complete with all its complexities of life.
It brings to us themes which have either been ignored or dealt with irrelevance in Bollywood so far.
7. Kadwi Hawa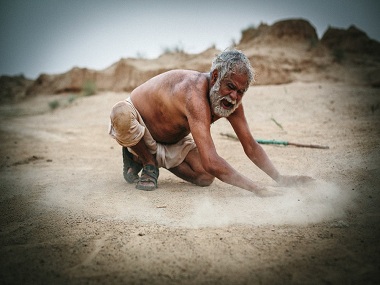 Recently Delhi experienced one of the worst environmental hazards of all time when the air quality levels in the city crossed dangerous levels, leading to a constant state of panic throughout northern India.
With the major metropolitans like Mumbai and Bengaluru following the same lines as Delhi, there is a huge need to talk about environmental issues. And what better way to do this than a Bollywood film?
Kadwi Hawa does exactly that and at the right time and way. It talks about the serious issues impacting the environment and rural life while keeping the narrative around the residents of a village and their relationship with one another.
The film's backdrop is about climate change, but it also touches upon farmers' suicide, which is another very important concern that craves for our attention.
8. Saanjh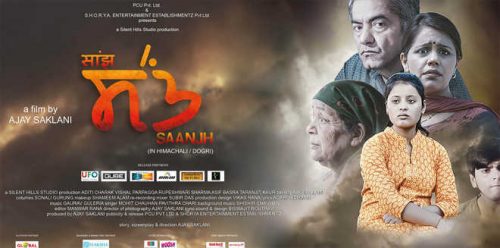 Saanjh is a story of migration, separation and solitude. A 16-year-old girl is forcefully send off to a remote village in the Himalayas where she develops a deep bond her lonely grandmother.
Before its release, on 14th April 2017, the film received the best feature film award at Borrego spring film festival held in California, U.S.
Though it is available in Hindi, it is the first full-length feature film in the Himachali language.
Steps like these will make sure our lesser known Indian languages are preserved and watched too.
9. Panchlait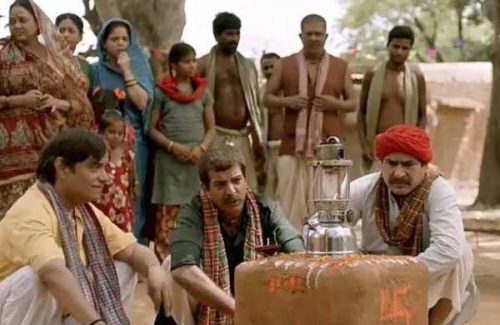 The great 'Showman of Bollywood' marked a new era of meaningful movies when he made the legendary 'Teesri Kasam' in 1966, based on Phanishwar Nath Renu's short story 'Mare Gaye Gulfam'.
Decades after the Raj Kapoor gem, Renu's short story, Panchlait, forms the basis of this film.
Set in a rural backdrop, 'Panchlait' tells the story of a village community called Mahato that still has no electricity. This is a tragic fact of many villages in India even today.
Panchlait, also known as Petromax, plays an integral part in a villager's life and possessing one is a mark of honour. After much effort, villagers manage to acquire a coveted Panchlait. But the villagers unable to light the simple lamp. Their lack of knowledge leads to several hilarious situations – while enlightening us about them.
10. Phullu
If you think Padman is the first movie based on the man who invented low cost sanitary napkins, then you have definitely missed this 2017 movie – 'Phullu'.
Though it doesn't have very famous names on its roster, the performances and the bold subject are strong enough to carry this film.
11. Anaarkali of Arrah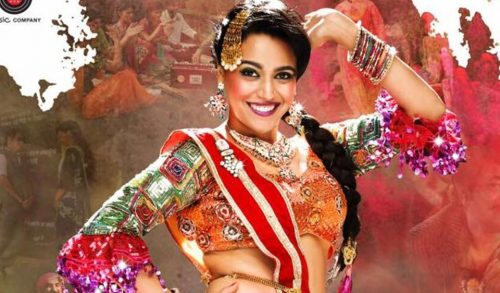 We started the list with the positive changes in attitude that Bollywood has made towards its female leads. 'Anaarkali of Arrah' is another example of this change.
The story is predominantly about a woman and her choices.
Anaarkali is an erotic dancer, who always wanted to be an erotic dancer. But the punchline is that unlike other movies, where women in such professions are often pitied upon, this film doesn't let you feel sorry for her for even a fraction of a second. A must watch!
---
Like this story? Or have something to share? Write to us: contact@thebetterindia.com, or connect with us on Facebook and Twitter.
NEW: Click here to get positive news on WhatsApp!