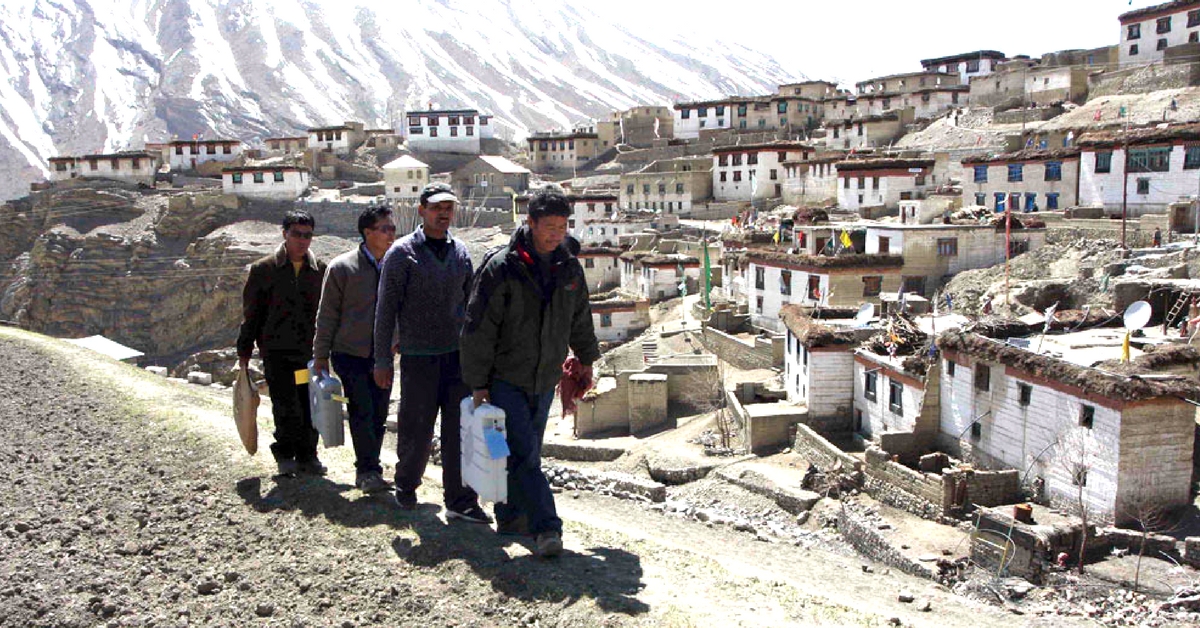 A state with some of the remotest polling booths in the country, Himachal Pradesh has a number of Newtons who put duty before comfort and safety.
One of the most thought-provoking and perceptive Indian films in recent times, Amit Masurkar's Newton chronicles the efforts of a resolutely sincere election official (played with immense passion by Raj Kumar Rao) to oversee polling in a Maoist-affected constituency in Chhattisgarh.
A man of deep conviction in democracy and dedication to his job, Newton wants to make sure that the locals cast their vote, a right given to them by the Constitution. To do this, he treks through dense forests in Naxal-affected conflict zones and battles a world-weary paramilitary officer who does not share his devotion to the rule book.
Considering how logistically mind-boggling India's elections are, you realise there are a lot of Newtons out there who put duty before comfort and safety. Especially in Himachal Pradesh, a state that has an impressive electoral record despite having some of the remotest polling booths in the country.
During the recent assembly elections held in Himachal on November 9, a small army of election officials braved freezing cold, trekked for miles and literally climbed up mountains to set up polling booths in far-flung, back-of-beyond villages, some with no more than a dozen houses.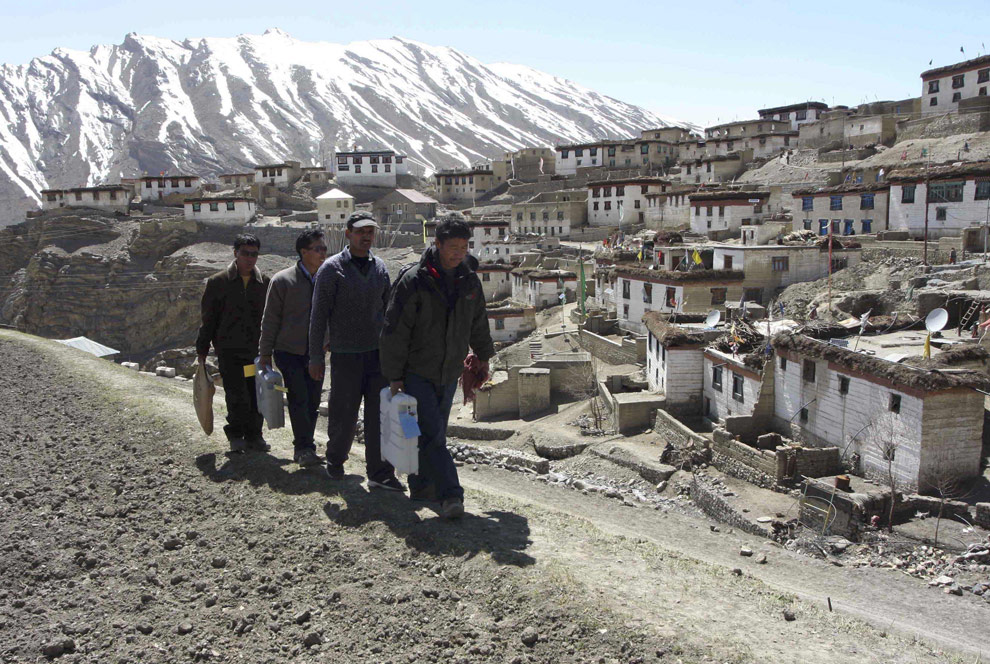 For instance, the village of Bara Bhangal in Kangra district is located deep within the Dhauladhar mountain range. Inaccessible by road and at a height of at a height of 7700 feet, it is Himachal's remotest polling station and can be reached only through a 75-km trek that takes travellers through two mountain passes.
Earlier, the voters of Bara Bhangal had two options; either to take an arduous journey of trekking for three days to exercise their franchise or give up the idea. The first time a polling booth was set up in this village was during the Assembly elections in 2007, sixty years after Independence.
Presently, if the weather stays clear, the Election Commission uses a helicopter to transfer the polling team. If it rains or snows, the team – carrying Electronic Voting Machines (EVMs) and Voter Verifiable Paper Audit Trail (VVPAT) machines – has to complete the arduous journey on foot to ensure that the 25 odd voters of Bara Bhangal cast their precious votes.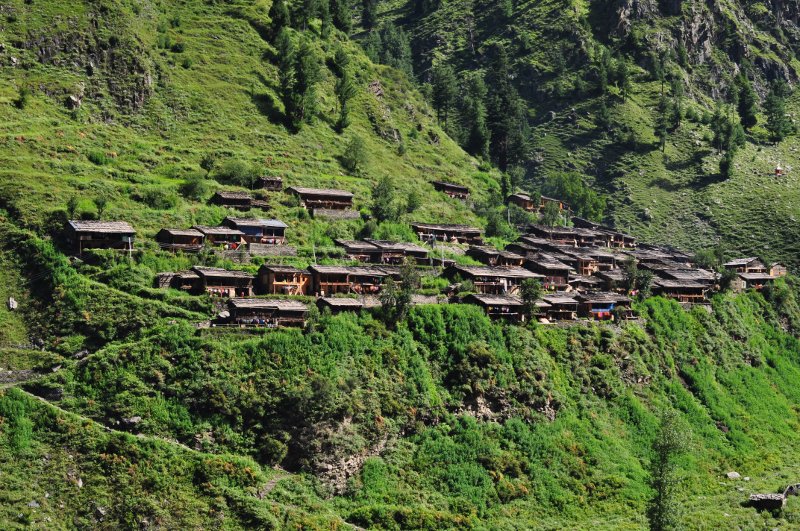 Like this remote village, there are several other polling stations in Himachal Pradesh that test the physical endurance of polling staff. In Shakti polling station in Kullu district, the polling team has to cover a distance of 18 km on foot.
In Chask-Bhatori polling station of Chamba district, located at a height of 11,709 feet, polling parties have to travel 15 km from Sach pass to reach the area. The Kasha polling station in Rampur tehsil of Shimla also needs a 15-km trek.
In Kurched, a remote polling station in the state's tribal Lahaul-Spiti district, the polling team has to complete a two-hour long trek up a steep mountain with the EVMs on their back and set up a polling booth in the top of the hill. All this for less than a dozen households who vote in the election.
The Lahaul-Spiti district of Himachal, which remains cut off from the rest of the state for nearly six months during extended winters, also has the country's highest polling station at Hikkim (at a height of 15000 feet above sea level).
Though this village has an approach road, sudden snowfall can force the polling team to walk from Kaza town to the hilltop. Thanks to the efforts of election officials who braved freezing temperatures and undertook strenuous journeys, in 2017, the Hikkim polling booth recorded an impressive 83.5% turnout.
---
Read More: Did You Know Hikkim Is Reputedly Home To The World's Highest Post Office?
---
Interestingly, to set up a polling booth at Sath Kuthera (an island in the middle of Pong Lake) in Kangra's Fatehpur constituency, the polling party undertakes a boat ride to ensure that the island's 90 odd residents can cast their vote.
The impact of these efforts can be seen from the fact that Himachal Pradesh recorded its highest ever voter turnout and 100% VVPAT coverage (or paper trail) in Assembly elections 2017. In fact, Ka – a polling booth in Kinnaur district with the lowest number of voters in the state – recorded 100% voter turnout yet again!
Often, in the political hullabaloo surrounding elections in India, we forget the effort that Election Commission's battery of polling teams put into making them a reality in even the remotest of places and in the worst of weather.
It would not be an exaggeration to say that these ordinary officials – doing their duty at considerable risk – are the true heroes of the elections held in the world's largest democracy.
Like this story? Or have something to share? Write to us: contact@thebetterindia.com, or connect with us on Facebook and Twitter.
NEW: Click here to get positive news on WhatsApp!