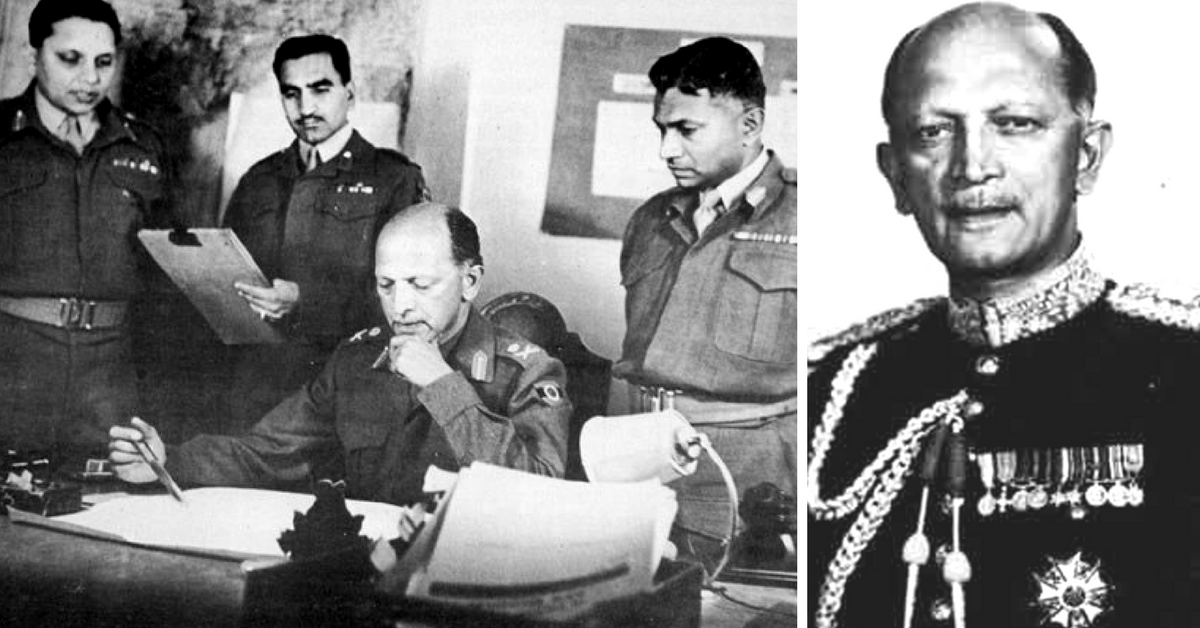 One of Indian Army's most decorated generals, Field Marshal KM Cariappa blazed a trail in the Indian Armed Forces with his unrelenting patriotism.
Kodandera Madappa Cariappa is a man known for many firsts, but he is best remembered as the legend who made the Indian Army truly Indian. Perhaps this is why General Bipin Rawat, the current Indian Army chief, feels that the time has come to honour the late Field Marshal with the Bharat Ratna award. Interestingly, till date, no military person has ever been awarded the Bharat Ratna, India's highest civilian award that is awarded in any "field of human endeavour".
Despite being one of Indian Army's most decorated generals, few Indians know about the legendary Field Marshal whose unrelenting patriotism and courage blazed a trail in the Indian Armed Forces.
So here's the fascinating story of KM Cariappa, a man who would invariably occupy the top spot if one were to count the most distinguished soldiers of India.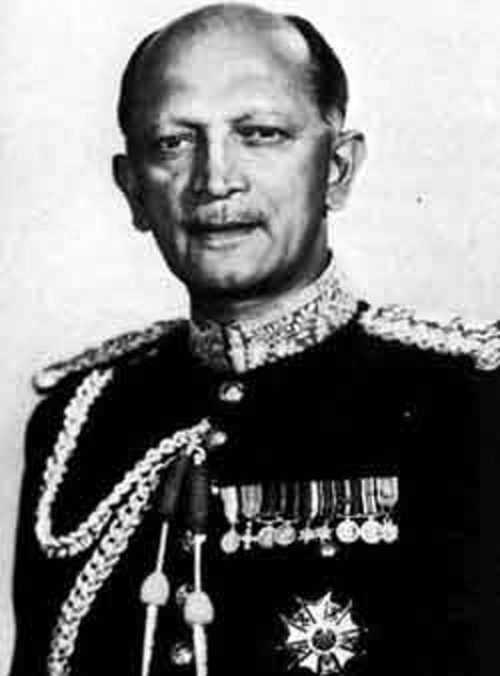 Born on January 28, 1899, Cariappa was one of six children of an official in the British colonial administration of India. He spent his childhood in Coorg, a beautiful district of Karnataka known for contributing many soldiers to the army and grew up listening to stories of valour of World War I veterans.
It was not long before young 'Chimma' (as Cariappa was called by his family and close friends) was dreaming of becoming an officer himself. After completing his education at Central High School at Madikeri, he joined Presidency College in Madras for higher education. It was here that he learnt that Indians were being recruited into the Army as officers and that they were to be trained in India.
After confirming that a Cadet College was indeed being set up in Indore, Cariappa applied immediately along with 70 other applicants and was one of 42 finally granted admission into the training programme.
Hardworking and extremely dedicated, he quickly became one of the best cadets in the batch, excelling in subjects such as battle tactics, military strategy, leadership techniques and administrative skills.
After his impressed superiors sent him for further training to the prestigious Royal Military College in Sandhurst, Cariappa was made Second Lieutenant in 1919. He was posted first to the Second Battalion of the Carnatic Infantry, and later to the Napier's Rifles and Rajput Light Infantry (which became his permanent regimental home).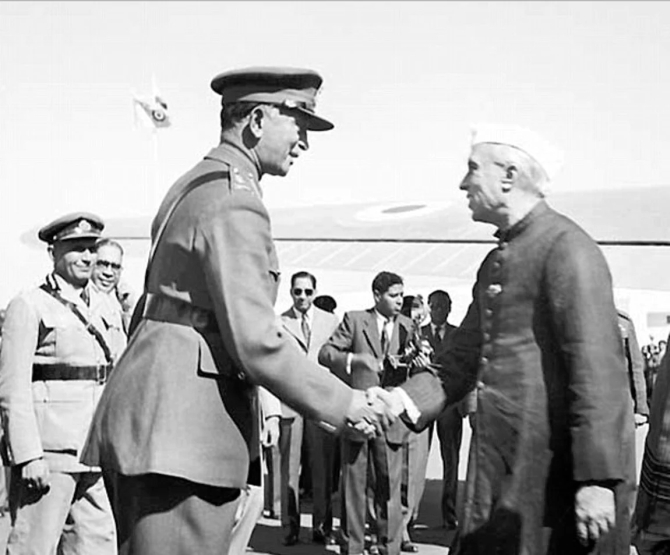 In 1933, Cariappa got through the Quetta Staff College's entrance examination. He was the first Indian military officer to attend the course. In 1942, he was given the command of an army unit, the first India officer to have British officers serving under him.
Four years later, in 1946, Cariappa was promoted to Brigadier of the Frontier Brigade Group. Interestingly, during these years, Colonel Ayub Khan – who would later become the President of Pakistan (1962–1969) – served under his command.
During his years in the British Indian Army, Cariappa was also widely acclaimed for his treatment of the Indian National Army's (INA) prisoners. Once, when he visited a camp that held INA prisoners, he was deeply moved by the conditions that they lived in. He immediately wrote a letter to the British Adjutant General recommending that steps be taken to immediately improve their living conditions.
He also recommended pardoning of those who were not guilty, rightly pointing out that many of these prisoners had considerable goodwill among the Indian masses and may well lead the country after its Independence. Convinced by his letter, the British did release most of the INA prisoners (including Colonel Prem Kumar Sahgal, Gurbaksh Singh Dhillon and Shah Nawaz Khan).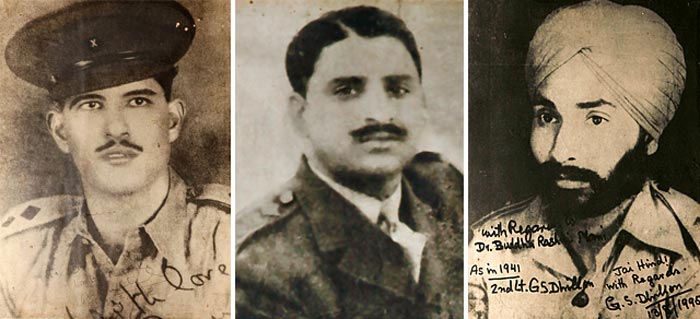 By the time India finally got its hard-won independence in 1947, Cariappa had seen action in Iraq, Syria, Iran and Burma, winning many awards and accolades during his sterling career. He had also received the prestigious Order of the British Empire (OBE) in recognition of his exemplary service in Burma during World War II.
The same year, as the nation was taking its first steps as a newly-independent nation, Cariappa became the first Indian to be selected to undergo a training course at the Imperial Defence College in Camberley, UK. When he returned, he was appointed the Commander-in-Chief of the Western Command.
At the time, Pakistani tribal lashkars ( frontier militias) were attacking Kashmir and Cariappa was in charge of Indian Army's operations in the region. Under his able leadership, the army cleared the raiders from the Jammu-Naushera Axis. Zoji La, Jhangar, Poonch, Drass and Kargil were also recaptured (through the Operations Kipper, Easy and Bison) and a strategically-important linkup was established with Leh.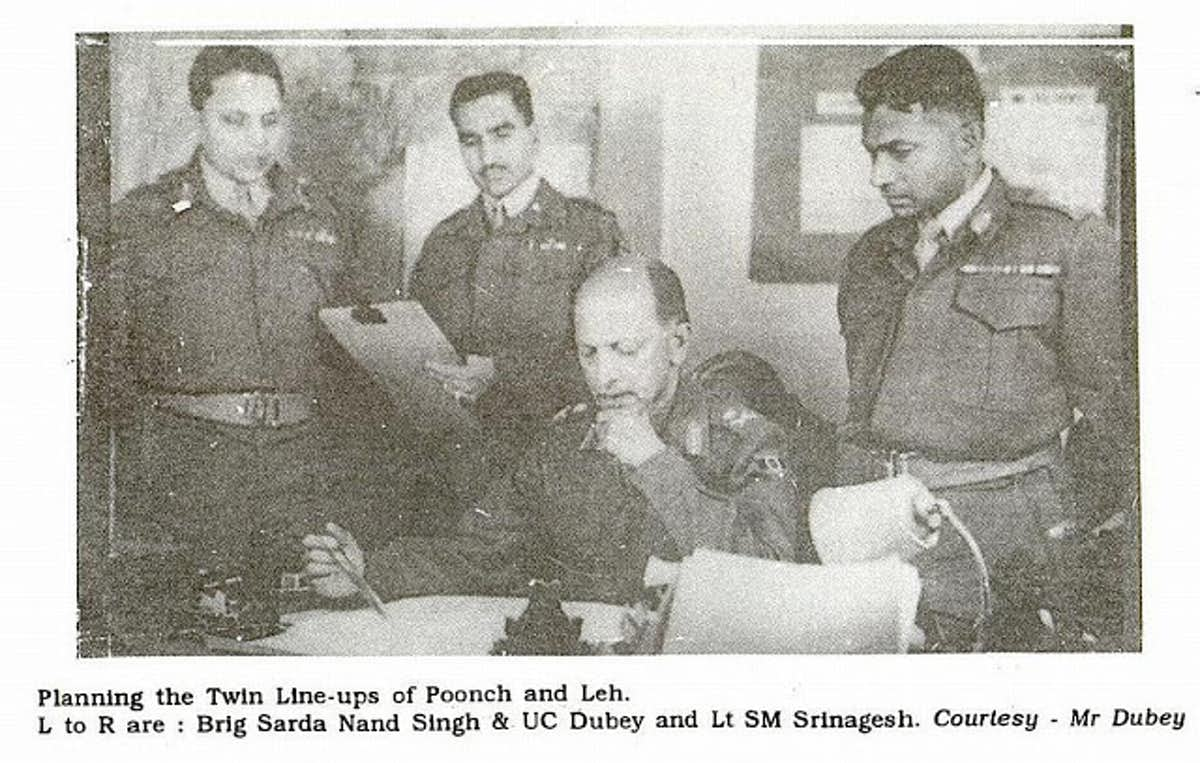 However, Cariappa's plans to evict the lashkars from some 'sensitive' areas were not approved by his immediate superior, Sir Roy Butcher (the then-Commander-in-Chief of India). Cariappa protested against this, stating that this policy would put the security of the Kashmir Valley at stake. When permission was still not forthcoming, he disobeyed orders and continued to launched high-risk offensive strikes in Leh-Ladakh region, allowing India to secure control over the area.
Cariappa was also greatly disappointed when the government settled for a UN-brokered ceasefire on January 1, 1949. He sent a letter of protest to Prime Minister Nehru but stopped short of resigning. Instead, he took up the responsibility of transforming the army's identity from an imperial to a nationalist one.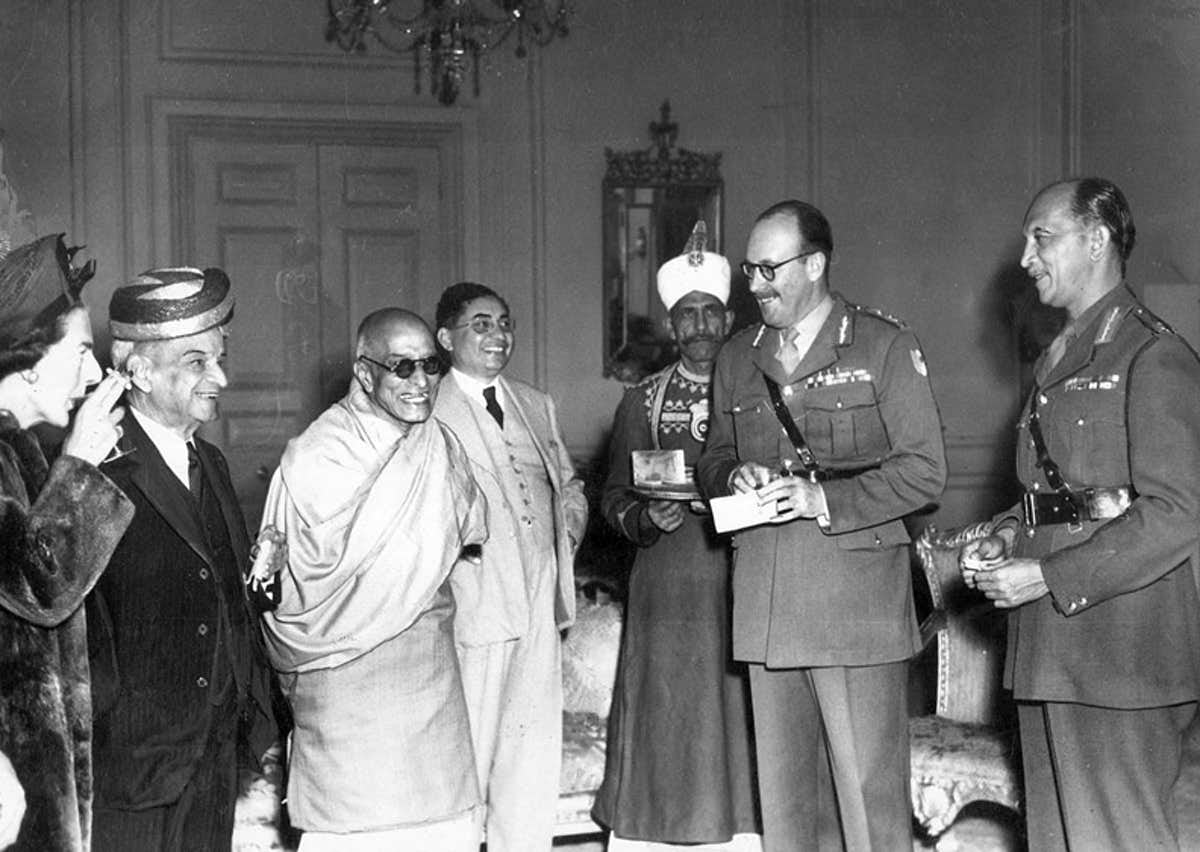 Appointed Commander-in-Chief on January 15, 1949, Cariappa took over the reins of the Indian Army from Roy Bucher and threw himself into work. He was instrumental in the formation of the Brigade of Guards, the Parachute Regiment and the Territorial Army.
Though the National Cadet Corps (NCC) had been already raised in 1948, it was Cariappa who strengthened and supported it during its formative years. All these branches of the Army would prove to be of great value during the wars India fought in later years.
While Cariappa refused to induct former INA personnel into the Army — to maintain its autonomy and distance from political affairs — he did adopt INA's slogan 'Jai Hind' as the formal phrase of greeting between army personnel. He also rejected the proposal for caste-based reservations in the Army (as had been done in other government services).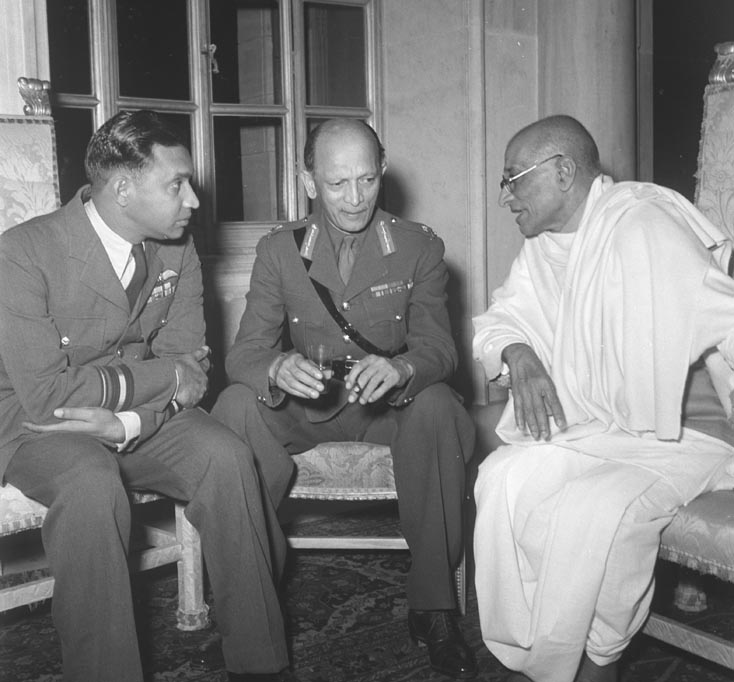 A tireless worker who hobbies included reading and playing sports, Cariappa always led from the front, and by personal example. A strong believer in the power of personal communication, he would make it a point to spend time with his troops, to ask them about their food, their comfort and whether they had received letters from home.
Soldiers who served under him also remember him motivating them frequently, saying, "I will never ask you to do anything that I am myself incapable of doing."
Here are two anecdotes about Cariappa that elucidate why he is so deeply respected in the Indian Armed Forces,
In 1947, the war was raging in Kashmir and it had resulted in a severe food scarcity in many villages of the region. Once, while chasing the raiders beyond Uri, Cariappa was stopped by a group of hungry people at Baramulla who told them about their suffering. After assuring them that he would do his best to help them, he resumed the chase.

The next day, he fulfilled his assurance by returning to the town with flour, rice and salt that he distributed to the needy families. He also ensured that this was repeated in other villages that were suffering from food scarcity, inspiring another Indian military legend — KS Thimayya leading the 19th Infantry Division — to do the same. Later, the grateful residents of Baramulla named a park after Cariappa (it still exists today).

Gen K.M. Cariappa, C-in-C, Indian Army inaugurating the National Cultural Organisation in New Delhi on August 20, 1950.
Here's the next one:
As mentioned earlier, Field Marshal Ayub Khan (and future President of Pakistan) had served under Cariappa in the British Indian Army. During the 1965 Indo-Pak war, Cariappa's son — Flt. Lt. KC "Nanda" Cariappa (who would later become an Air Marshal) was taken prisoner-of-war after his Hunter aircraft was shot down in Pakistani territory.

Ayub Khan contacted Cariappa and offered to release his son immediately, to which the retired general tersely replied,

"He is my son no longer… He is the child of this country, a soldier fighting for his motherland like a true patriot. My many thanks for your kind gesture, but I request you to release all or release none. Give him no special treatment."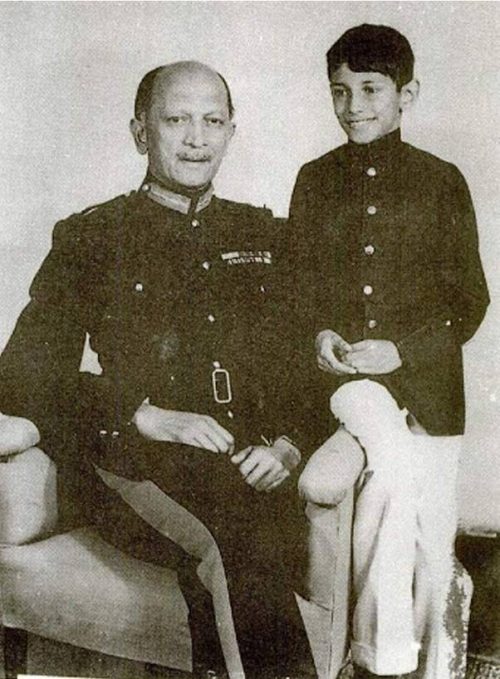 Cariappa finally retired in 1953 after a long and illustrious career. In 1986, he was awarded the five-star rank of field marshal, the highest honour in the Indian Army (Sam Manekshaw is the only other officer to have held it). He was also honoured with the 'Order of the Chief Commander of the Legion of Merit' by US President Harry Truman.
However, even after his retirement from the Army in 1953, he was not finished yet and served as the High Commissioner to Australia and New Zealand till 1956. During this tenure, he was impressed by the methods employed by the Australian Government to help its ex-servicemen and brought them to the notice of the Indian government. His recommendations were soon adopted.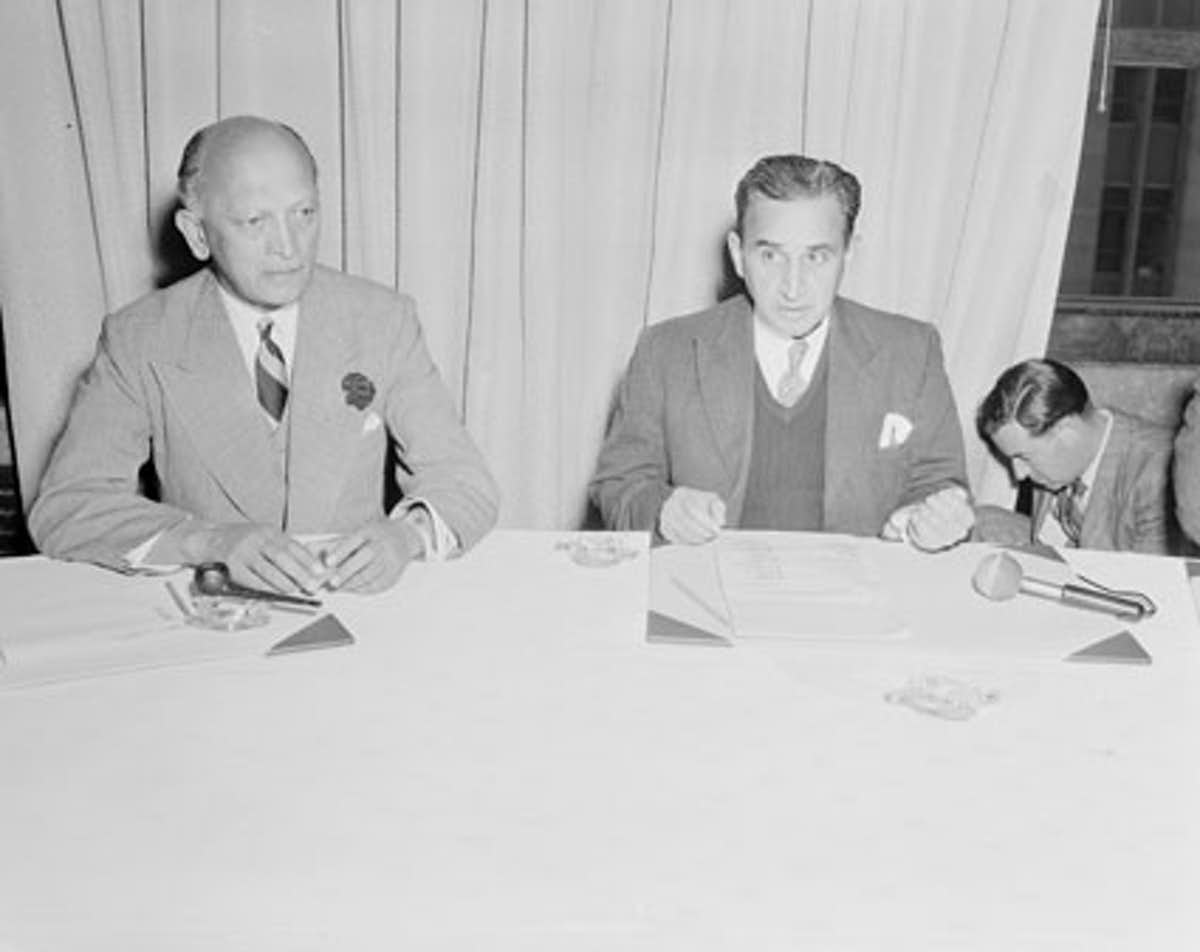 Despite advancing age, Cariappa also made many visits to the armed forces on the frontiers to boost their morale during the Indo-Pak wars in 1965 and 1971. He also remained a strong advocate of ramping up industrialization of the defence sector to support the country's military.
Cariappa's health began to deteriorate in 1991, and two years later, he breathed his last in Bengaluru at the age of 94. His cremation in Madikeri was attended by all three of India's Service Chiefs as well as Field Marshal Sam Manekshaw.
---
---
Like this story? Or have something to share? Write to us: contact@thebetterindia.com, or connect with us on Facebook and Twitter.
NEW: Click here to get positive news on WhatsApp!
We bring stories straight from the heart of India, to inspire millions and create a wave of impact. Our positive movement is growing bigger everyday, and we would love for you to join it.
Please contribute whatever you can, every little penny helps our team in bringing you more stories that support dreams and spread hope.