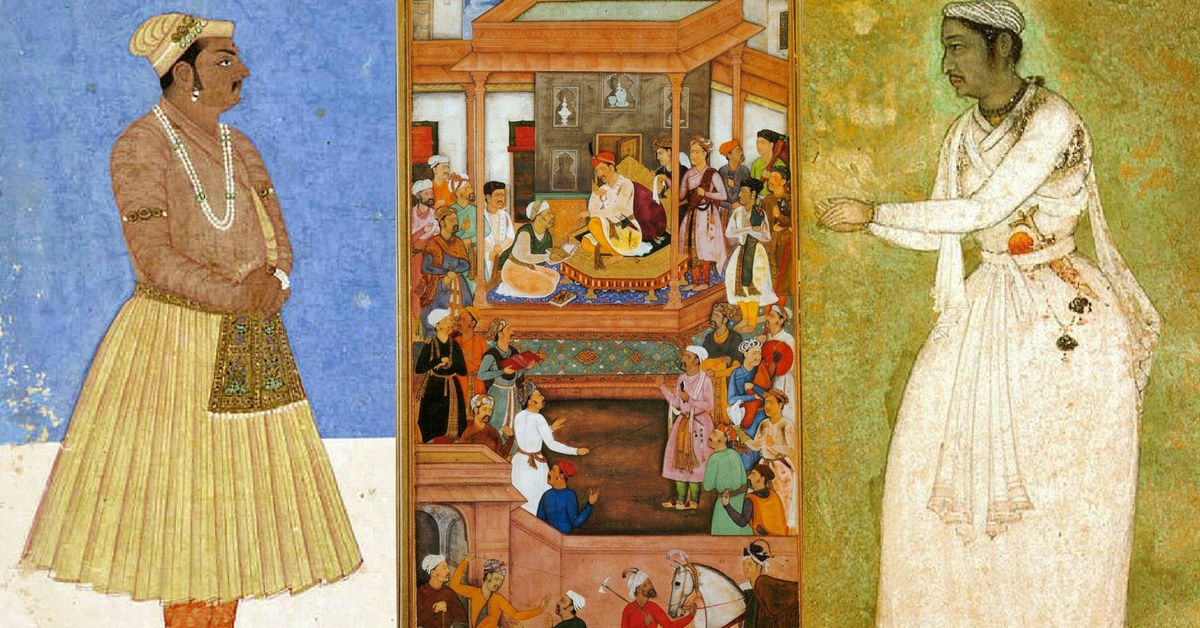 Mughal Emperor Akbar the Great wasn't the first one to start this tradition of honouring learned men as the nine jewels of his kingdom - through his navratnas are certainly the most famous.
Deemed the nine most extraordinary and learned people in the court of a ruling emperor, the term 'navratnas' or nine gems came about in Indian history.
Mughal Emperor Akbar the Great wasn't the first one to start this tradition of honouring learned men as the nine gems or jewels of his kingdom – through his navratnas are certainly the most famous.
The practice also existed during the reign of Raja Vikramaditya and feudal lord Raja Krishnachandra.
Akbar the Great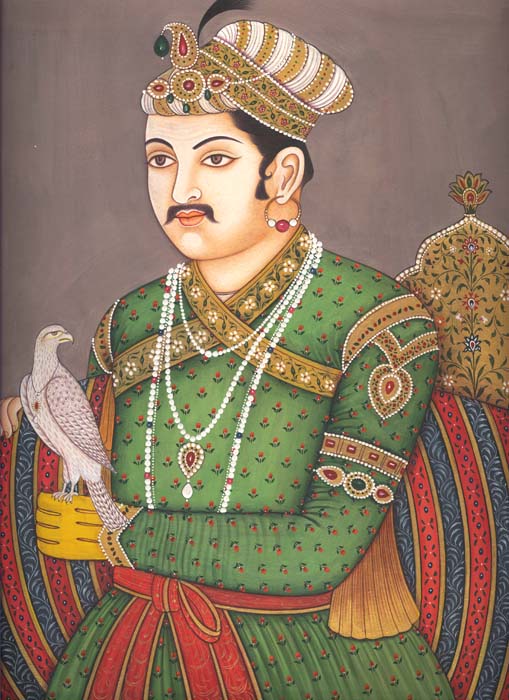 Abu'l-Fath Jalal-ud-din Muhammad Akbar was the third and one of the most well-known Mughal emperor who reigned from 1556 to 1605 after succeeding his father, Humayun.
A military general of the first order, as a ruler he successfully enlarged the Mughal Empire to almost the whole of the Indian Subcontinent to the north of the Godavari river.
A people's ruler, he was known for adopting policies that aimed at preserving peace and order in a religiously and culturally diverse empire.
Akbar, despite being illiterate, was a patron of artists and intellectuals and had a great passion for knowledge. Fond of literature, he created an elaborate library of over 24,000 volumes written in Sanskrit, Urdu, Persian, Greek, Latin, Arabic and Kashmiri, with works of numerous scholars, translators, artists, calligraphers, scribes, bookbinders and readers.
In an age, where women's right to education was a far cry to many, he established the library of Fatehpur Sikri exclusively for women. He ordered that schools for both Muslims and Hindus be set up throughout the Mughal empire.
His court opened doors to holy men of all faiths, poets, architects, and artisans from across the world for study and discussion.
In an attempt to collate the teachings and best elements of the diverse religious in the Indian subcontinent, he propounded Din-i-Ilahi, a syncretic religion in 1582 AD, to reconcile differences in his kingdom based on faith. Most elements of the religion were drawn from Islam and Hinduism, in addition to Christianity, Jainism, Sikhism and Zoroastrianism.
The nine courtiers known as Akbar's navaratnas (or nine jewels) were:
1. Abu'l-Fazl ibn Mubarak: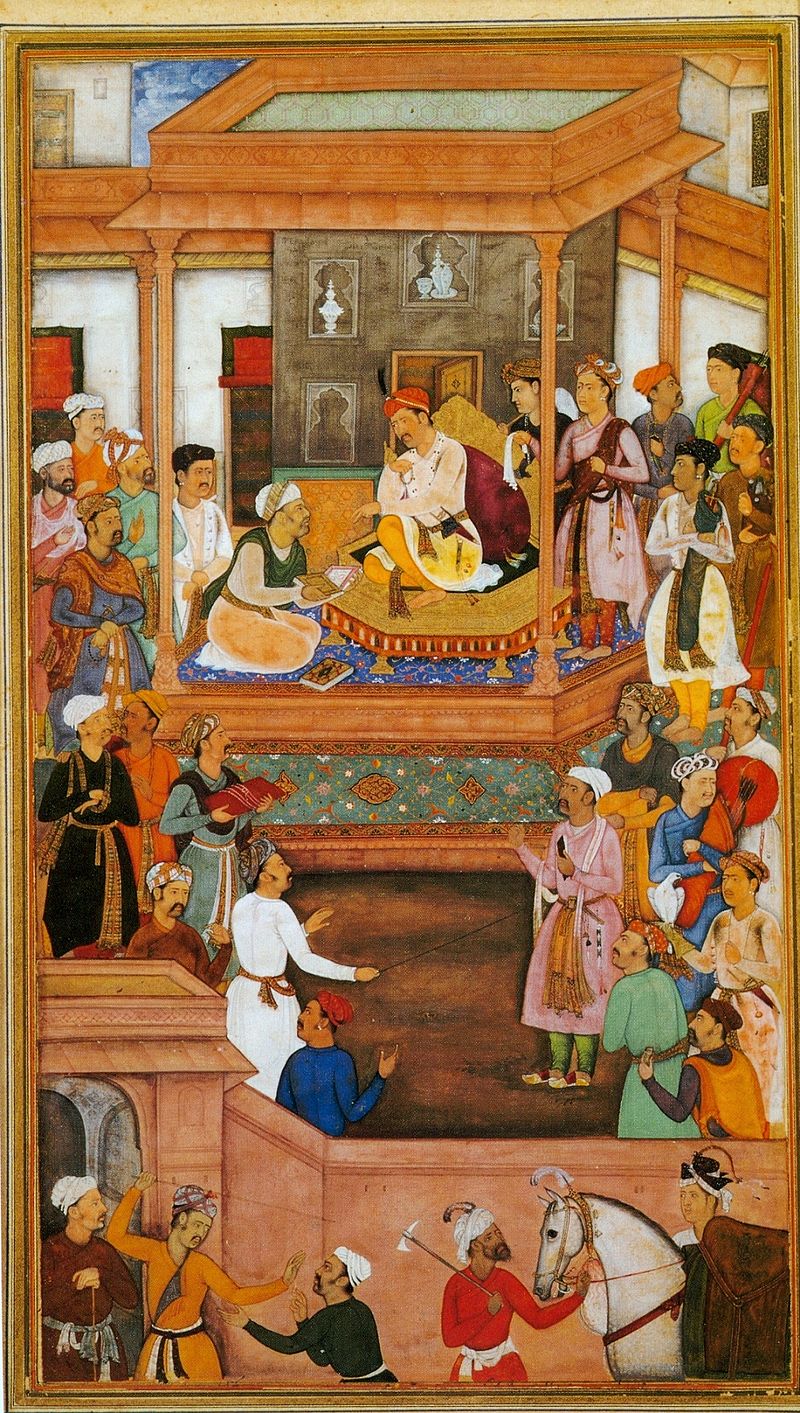 Born in Agra, Abu'l was the second son of Indian scholar and teacher Shaikh Mubarak. With an education in Arabic, this young prodigy could read and write by the age of five.
An incident from his early life is a reflection of his genius. When he stumbled upon a dictionary of Ishafani, eaten by white ants, he removed the eaten bits and joined blank paper to it.
Discovering the beginning and end of each fragment, he penned a full draft of the dictionary. The original work matched Fazl's draft with only three differences.
At 23, he was introduced to the court of emperor Akbar. A liberal thinker himself, he extended the sentiment of religious tolerance to his emperor and the empire. He was given his first office, in the Deccan as a military commander. He is best known to have penned Akbarnama, the three-volume history of the life and empire of Akbar.
2. Raja Todar Mal: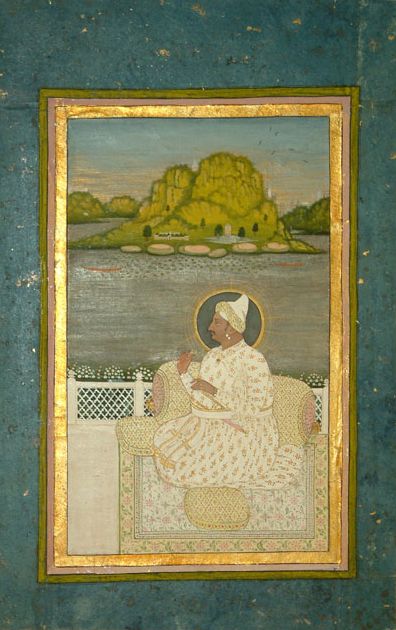 Born in Laharpur in Uttar Pradesh to a Hindu family, Todar Mal's father died when he was very young. He struggled to make ends meet as a fatherless child. From the humble position of a writer, he climbed the ladder to become in-charge of building the new fort of Rohtas in Punjab for Sher Shah Suri.
When the Mughals defeated the Suri emperor, Todar Mal continued his service to Akbar. He was later placed in charge of Agra and also made governor of Gujarat. His most significant contribution to India, still in practice today in various parts, is the revenue system, implementing a land surveying system, standard weights and measurements, and revenue districts.
3. Abdul Rahim Khan-I-Khana: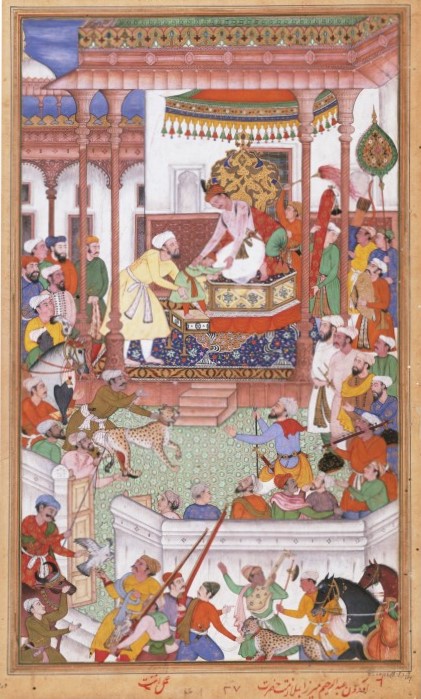 He was a poet and one of the most important dewans of Akbar's court. Known for his Urdu couplets and his Sanskrit books on astrology like Khetakautukam and Dwatrimshadyogavali, the village of Khan Khana, in the Nawanshahr district of Punjab is named after him. He was the son of Bairam Khan, Akbar's trusted guardian and mentor.
After his father was murdered, his mother and a young Rahim were brought safely to the royal court of Akbar. Bestowed the title of 'Mirza Khan', the emperor arranged for Rahim to be married to the daughter of Mirza Aziz Kokah, son of Ataga Khan, a noted Mughal noble.
When Rana Pratap protected Rahim's womenfolk and safely returned them home, despite being a Muslim by birth, he became a devotee of Krishna and wrote poetry dedicated to the Hindu God.
He was also known for his manner of giving alms to the poor. He never looked at them in the eye, but always cast his vision down while giving alms in all humility. He wrote various dohas and translated Babar's memoirs, the famous Baburnama from Chagatai to Persian,
4. Raja Birbal: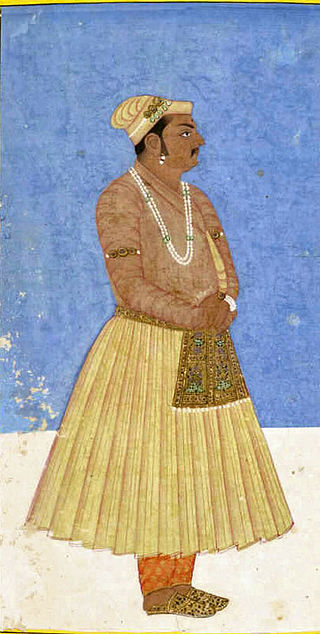 A Hindu advisor in the court of Akbar, he became a widely known character in India via traditional folk tales lauding his wit. A poet and singer, he was a close comrade of the Emperor. In 1586, Birbal led an army to crush an unrest in the north-west where he was killed along with 8000 troops in an ambush, the biggest military loss the Mughal empire had witnessed at the time.
The Emperor was so saddened that he mourned the death of his favourite courtier by fasting and thirsting for over two days. Raja Birbal was the only Hindu to adopt Din-i Ilahi, the religion founded by Akbar.
At the end of Akbar;s reign several folk tales emerged chronicling the interactions between him and Birbal, which depicted the former as extremely clever and witty. Birbal became a legendary figure across India with several plays, films and books based on his wit, including children's comics and school textbooks.
5. Mulla Do-Piyaza:
He was the Minister of Home Affairs of Akbar's court in charge of the country's internal security – the Mughal Empire's equivalent of a police force. However, his existence has been stated as fictitious by many history scholars. In most folktales of the 19th century, he is seen playing the witty Muslim counterpart of Birbal.
6. Faizi:
Shaikh Abu al-Faiz ibn Mubarak, popular by his pen-name Faizi, was an Arab poet and scholar. In 1588, he became the Malik-ush-Shu'ara or poet laureate of Akbar's Court. He was the older brother of Abul Fazl who penned Akbarnama.
Faizi was born in Agra, to Shaikh Mubarak. Given his intelligence, he was appointed as a tutor to Akbar's sons – Salim, Murad and Daniyal, once he arrived in court. He composed over 100 significant poetic works in Persian. His Divan (collection of poems), was entitled Tabashir al-Subh and comprised of qasidas, ghazals, ruba'is and elegies.
---
Read more: The Fascinating Story of How India's First Indigenous Computers Were Built
---
7. Fakir Aziao-Din:
Fakir Aziao-Din was a mystic & excellent chief advisor in emperor Akbar's court. His advice was regarded in high esteem by the emperor who rightfully declared him one of the nine gems of his court, or Navaratnas. He gave the emperor advice on religious matters.
8. Tansen: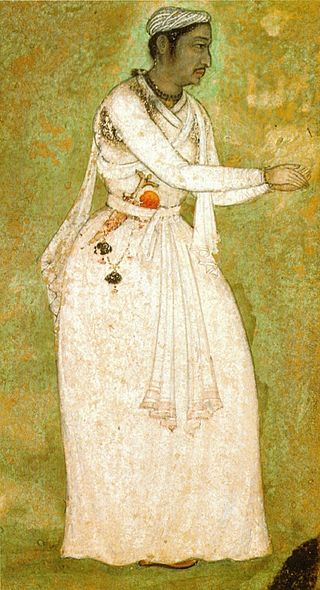 Born in a Hindu family, he learnt music in present-day Madhya Pradesh. He began his career under the patronage of Ram Chand of Rewa State and gained widespread popularity.
When Tansen caught the attention of Akbar, he sent his messengers to Ram Chand requesting the musician to join his court. While Tansen refused initially, Ram Chand encouraged him to gain a wider audience, and sent him to Akbar's court bearing gifts at the age of 60.
He was also bestowed the title of Mian by the emperor which means 'learned man'.
A composer, musician and vocalist, he was also an instrumentalist and one of the most influential personalities of Indian Hindustani classical music. He is remembered for his epic Dhrupad compositions, creating several new ragas, and his books on music like Sri Ganesh Stotra and Sangita Sara.
9. Raja Man Singh I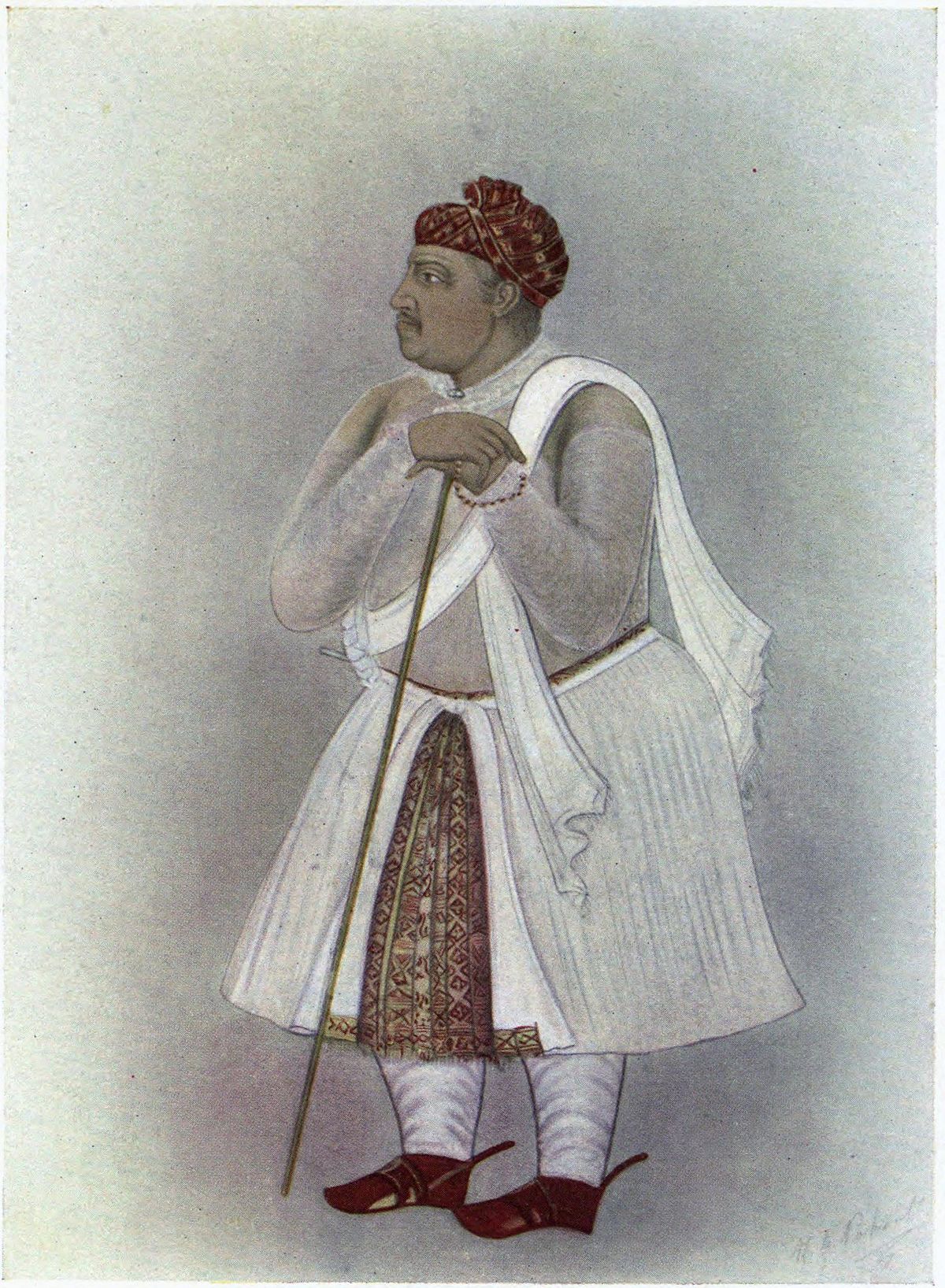 He was the Rajput Raja of Amber (present-day Jaipur). One of Akbar's trusted generals, his daughter Manorama Bai was married to Crown Prince Dara Shikoh, the oldest son of Shah Jahan.
Born to King Bhagwant Das and his queen Bhagawati of Amber, he was about eight years younger to Akbar and ten years younger to Rana Pratap. These three contemporaries laid the foundation of sixteenth-century India's politics and history.
Earlier referred to as Kunwar (prince), he received the title of Mirza (Raja) and the mansab (rank) of 5000 after the death of his father from Akbar. He later became a mansabdar of 7,000 cavalry and was fondly referred to as 'farzand' (meaning son) by the emperor, for whom he fought several important campaigns.
Like this story? Or have something to share?
Write to us: contact@thebetterindia.com
Connect with us on Facebook and Twitter.
NEW: Click here to get positive news on WhatsApp!
Tell Us More
We bring stories straight from the heart of India, to inspire millions and create a wave of impact. Our positive movement is growing bigger everyday, and we would love for you to join it.
Please contribute whatever you can, every little penny helps our team in bringing you more stories that support dreams and spread hope.