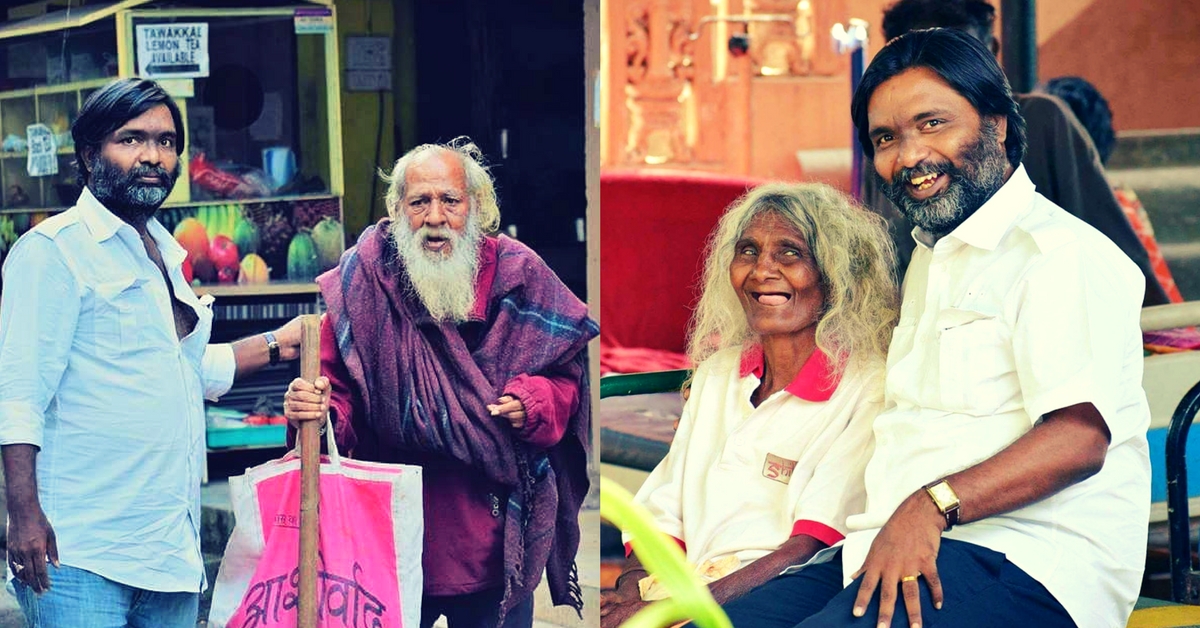 Registered as a formal trust in March 2011, the Good Samaritans is a very small group of medically trained persons who provide basic care, and run a small free pharmacy.
Born and brought up in Hyderabad, George Rakesh Babu started the nonprofit Good Samaritans India. What first began as a free clinic by the event manager-turned-community paramedic to help dress wounds and treat elderly sick people, today is a full fledged 'destitute' home with three branches in Alwal,Warangal and Aler.
Registered as a formal trust in March 2011 with his co-founders Sunita George and Yesukala, the Good Samaritans is a very small group of medically trained persons who provide basic care, and run a small free pharmacy.
They have catered to over 300+ abandoned, old, sick or dying unclaimed people left on the roads, without charging them a penny.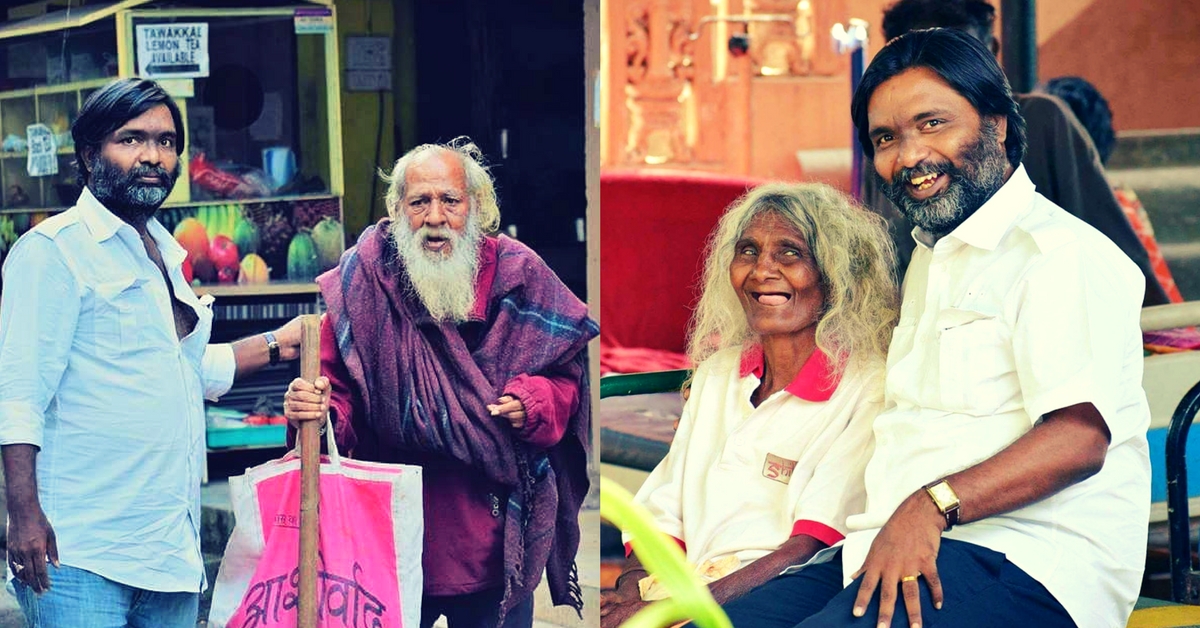 While most people who become well are reunited with their families, some stay behind to help run the home. From learning to dress wounds to changing diapers of the bedridden elderly and cooking meals, they do it all.
The Turning point in George's life
What transformed George's view of the world was the uneventful death of a Tamilian priest he had known for many years, who ran an orphanage. Despite numerous challenges, roadblocks and absolutely no support from family or relatives, this priest strived to give over 60 orphans a quality life.
The aged priest was heartbroken when the landlords of the establishment the orphanage was based in walked up to him demanding he pay the rent. He urged them for some more time as the orphanage was facing a financial crisis. The landlords demanded that he either pay the rent immediately or leave the home right away with all the 60 children and fend for themselves.
George was deeply moved when this man, who dedicated his entire life for the cause of orphans, was humiliated. He got together some others and arranged for all the kids to be shifted to other orphan homes in the city and urged the priest to allow him to rent a place opposite his home and be looked after.
"In a matter of a few days, I rented a place and the day the home was ready, I called him multiple times to say I would pick him up from the orphanage. But he didn't answer. When I called the caretaker boy, he informed me, the landlord had asked father to pack and leave in the morning. And the aged priest sat outside the orphanage on a chair with his luggage waiting for me to take him home. But his health had started deteriorating. So, the boy decided to keep him at his relatives' home, till I arrived. He was laying on the cot there, when he had a cardiac arrest and died," recalls George
When George, along with a few of his friends, began hunting for a place to lay the old man's body to rest, not one crematorium agreed to offer place for burial.
"People call Hyderabad a metropolitan city. But this very metropolitan city is full of people who only wanted to argue about denominations of caste, creed and colour when it came to burying a man who spent his entire life helping others. He looked after 60 kids, can't you give him one place to die peacefully?"
Facing numerous rejections, George decided to go to the city suburbs, where a crematorium agreed to allow the burial. Before the body could be lowered down, he saw over 50 children rush to the old man's body, crying "Daddy don't go!" These were the same kids who the priest had brought up.
"I cannot get that picture out of my head. Their cries still echo in my ears every time I revisit the man's grave. On that day I decided, I wouldn't let any person who is alone or has been abandoned die a nameless death. Each one has the right to live life to the fullest in their final days and the right to a dignified death. This was the start of Good Samaritan India."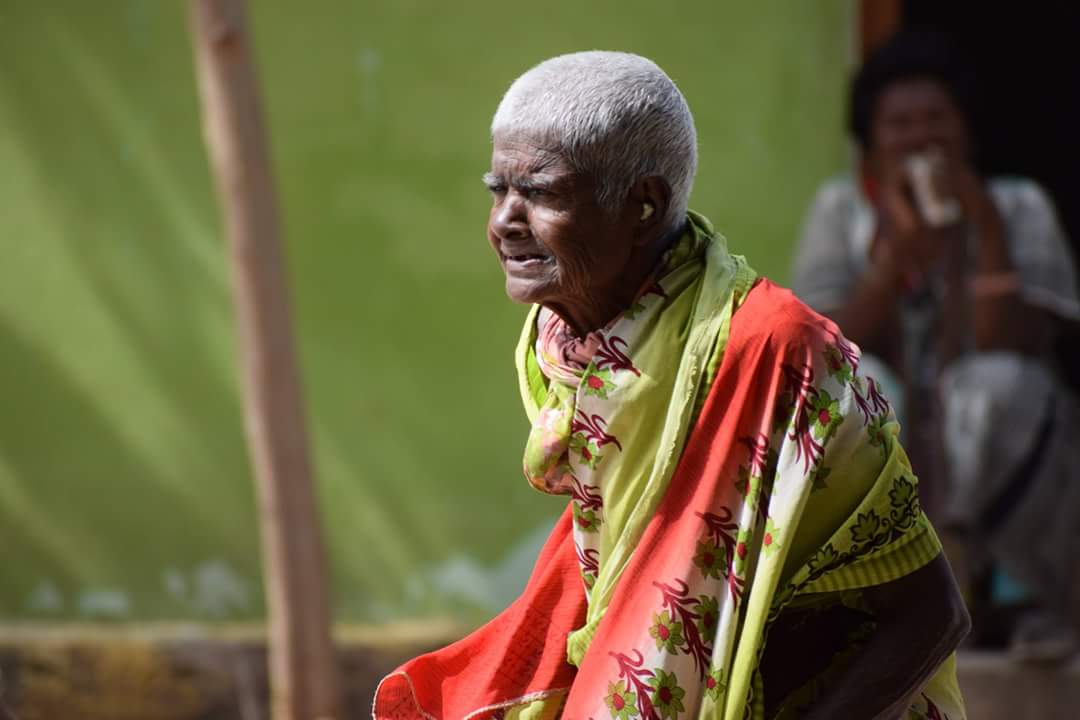 ---
Read more: For 19 Years, This 38-Year-Old Has Cared for Mysuru's Dead When No One Else Did
---
Work & Impact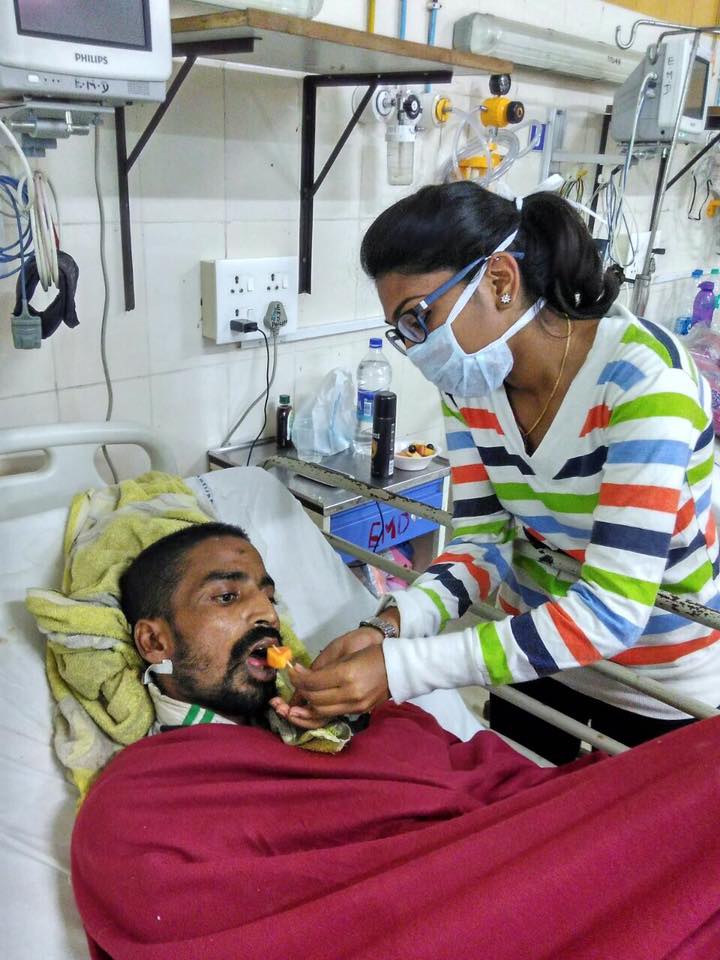 When he started his own clinic and home, several people would approach him bringing along elderly people they found abandoned, asking for help. While some were genuine, George remembers how some were children who would bring their own elderly parents and relatives, pretending they didn't know them too.
"Several of these were cancer patients, who their children thought of as a burden because treatment was expensive. Despite not having enough resources to treat them, I would ask a few Unani doctors to administer alternative treatment to help them live a little longer. Once they died, their relatives would take their bodies away."
An alcoholic father who was made empty promises of a rehabilitation treatment or an old aunt who was promised a comfortable stay in an old age home with all facilities; every abandoned person in the Good Samaritans home has a story of its own.
Good Samaritans India today is reaching out, rescuing and restoring the lives of hundreds of individuals. Many of their tip offs of rescues to be conducted come through their Facebook page.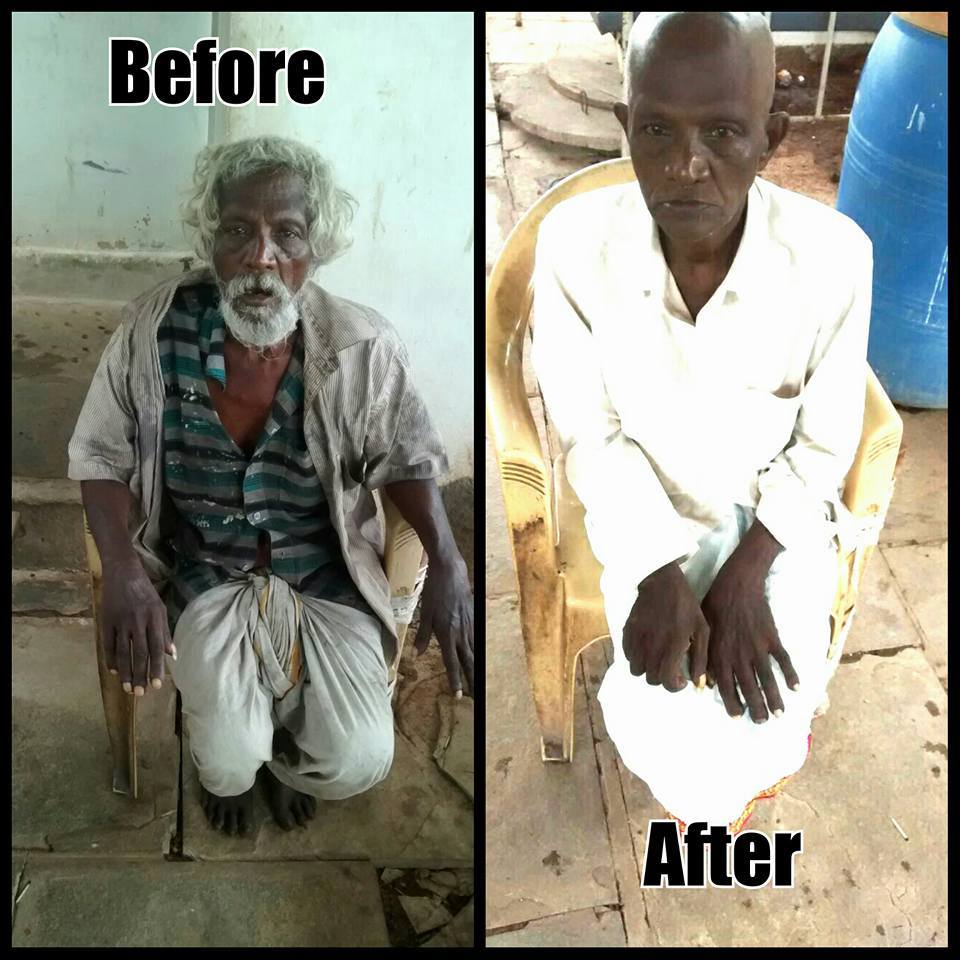 While George wasn't aware of how the world of social media could help him reach out to more people, it was his theatre master who helped him discover its power.
"My professor told me there was a lady at Kachiguda railway station who lay soaked in her own feces and was fighting for her life in the harsh rains. Requests to help her flooded social media, but nobody came forward. I knew I had to help her or she would die. I drove to the station on my two-wheeler. I couldn't stand the state in which she lay, shivering and covered with dirt."
George caught hold of Railway housekeeping employees and requested the women to wash her in water, so he could take her home. When they asked for money, he handed them Rs 200 to buy the necessities. They gave her a bath and dressed her. She recovered at the home later.
But this rescue story of a good samaritan helping a woman garnered a lot of response. And that's how Good Samaritans India started undertaking more rescues around the city."
While every nook and corner in Hyderabad has NGOs to rescue animals, not many want to rescue humans, says George
He recalls the many deaths he witnessed on the rescues. "Most of them die of starvation and heat in the city. Despite drinking the Ragi malt I would carry to hydrate them, many of them would die on the spot in minutes. Many of these unrescued people, a post mortem later, join a slew of bodies thrown into a municipality hospital's mortuary with no record," he says.
One of their shelter-homes at Aler called 'Pannah' is exclusively for destitute women as it is not feasible for many of them to adjust in the Alwal home for the sick and dying.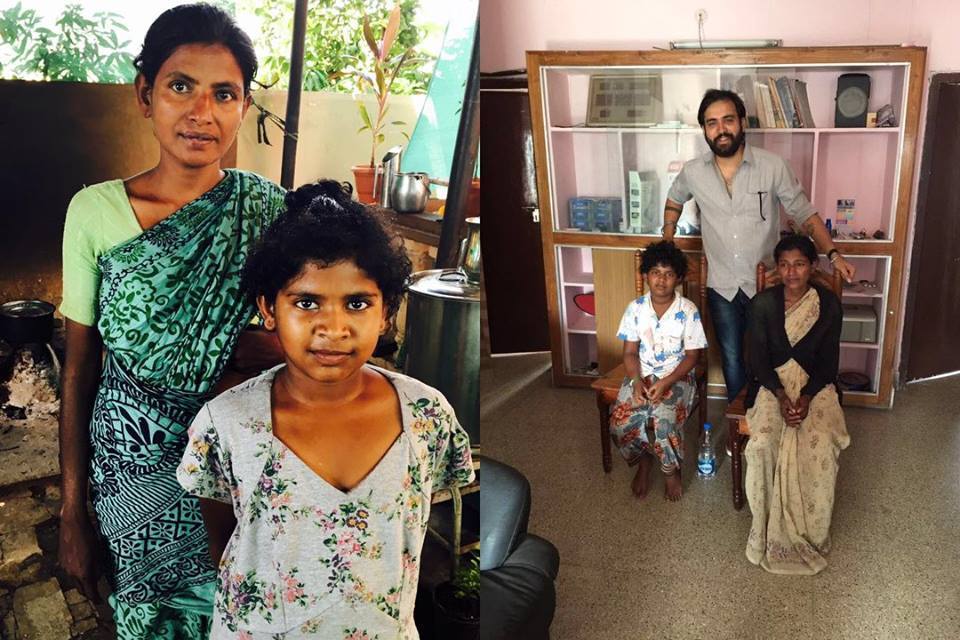 Once, the residents of Alwal turn healthier, they are moved to Warangal-Shelter where they can live together as one family with group therapy. Even those elderly that meet an untimely death are laid to rest according to their religious beliefs.
Some of them take up menial jobs like household chores, becoming watch persons, poultry farming etc.
Challenges & way ahead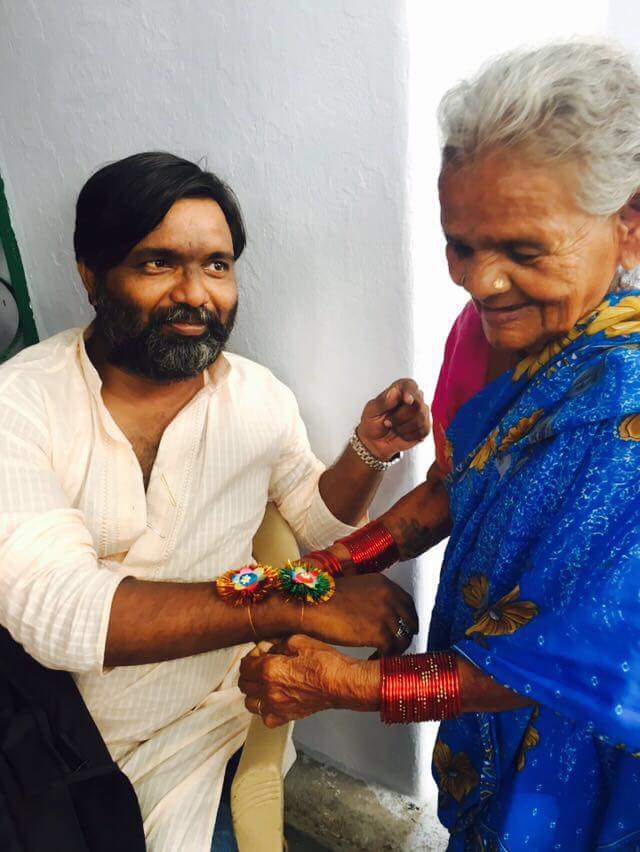 Good Samaritans India are now planning to set up a small destitute home in every district of the state. This also aims to create awareness among people, especially school children about how to reach out and seek help when they spot abandoned people by explaining the process of intimation at police station and enrolling people at shelter homes.
When any individual decides to throw himself completely in service of fellow humans, many a times it takes a toll on their personal and familial relationships too.
"My wife packed her bags and threatened to leave home over 10 times. She told me she couldn't stay with me because I would always be surrounded with responsibilities of strangers with no time for my own family. Every time the fight reached the point where divorce was mentioned, I'd take her for a meal and make her understand saying, 'We are married and we'll always have each other through thick and thin. But these people have nobody to call their own. We have lived our lives. Now let's dedicate it to serving those in need.'"
But he doesn't blame her for her frustration on the days his son is made to stand out of class for not having paid fees. The only source of income in the home includes his wife's earnings as a teacher, some money from his clinic and some teaching he does in the vicinity. But most of his savings are pooled to run the homes.
"We are seeking financial funds by voluntary and corporate organisations, which will helps us shelter and care for over 1500 people," says George.
He admits to have thought about leaving his line of work a few times, contemplating if only the rich should engage in philanthropy. But he keeps coming back. Many of his friends come forward to help sometimes with ration or coupons that help him get by.
He raises concerns about the apathy the society and those governing show when it comes to elderly people. "Once a person becomes old, he is considered useless. Is a mere pension of Rs 1000 enough to survive in today's day and age? All they need is a shelter, a home where they are treated with dignity, a mattress to sleep and die in peace. Is it too much to ask for?" questions George as he signs off.
You can reach out to George at 040-65281281 or write to him at gsh.george@gmail.com.
To help Good Samaritans India raise funds, click here. They are raising funds on Milaap as well. To contribute, click here.
Like this story? Or have something to share?
Write to us: contact@thebetterindia.com
Connect with us on Facebook and Twitter.
NEW: Click here to get positive news on WhatsApp!
We bring stories straight from the heart of India, to inspire millions and create a wave of impact. Our positive movement is growing bigger everyday, and we would love for you to join it.
Please contribute whatever you can, every little penny helps our team in bringing you more stories that support dreams and spread hope.