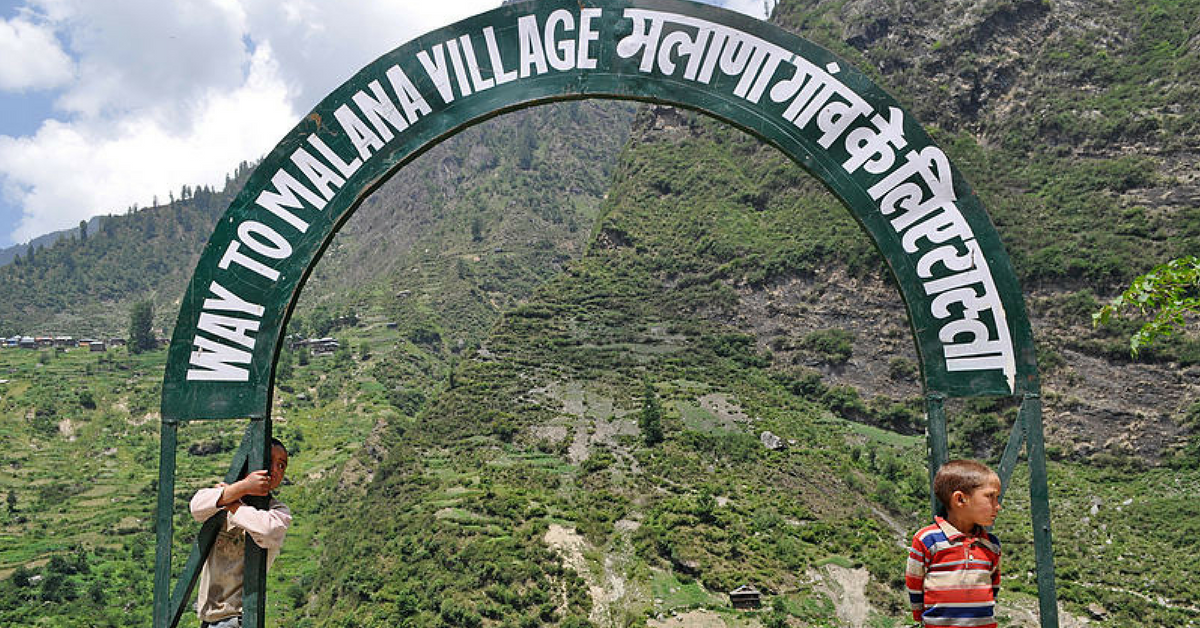 Some are so unique, they might almost sound like a place straight out of a fiction novel.
India is known for its diversity – in language, culture and religion. Every city is different and so is every village. But there are few villages in India that are not only different, but unique too. Some are so unique, they might almost sound like a place straight out of a fiction novel.
1. Uppala
ALL PICTURES: REDDIT
Uppala village in Punjab's Jalandhar is known for the water tanks over each house. The water tanks are not the usual black coloured, cylinder shaped ones, but every house here either has a ship, and airplane, a car or even horse-shaped water tank over it! These can be viewed from afar.
2. Malana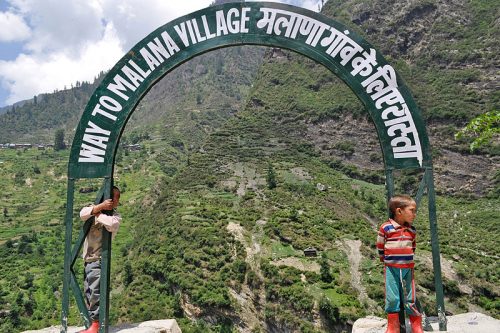 Photo Source – Wikipedia By Jaypee – Own work, CC BY-SA 4.0
Malana is an ancient Indian village in the state of Himachal Pradesh. This village is isolated from the rest of the world as the peaks of Chandrakhani and Deo Tibba shadow the village. The residents of this village believe that they are the predecessors of Alexander.
The village is governed by a bicameral parliament, consisting of a lower house called the Kanishthang and an upper house called the Jayeshthang. When in Malana, be sure not to touch the walls or belongings of the natives unless you want a fine imposed. The fine amount varies from ₹1,000 to ₹2,700. This is the only village in India, where the villagers consider emperor Akbar as God.
3. Dhokda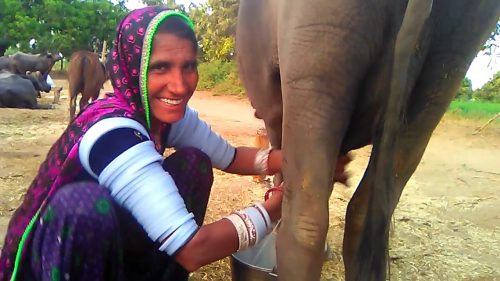 This village in the Kutch district of Gujarat is known for its white revolution. However, there is another fact that makes this village one of its kinds. Dhokda is the only village where dairy products are not sold. Instead, they are given for free to those who do not rear cows and buffaloes.
Though there is a superstition behind this system, it has strengthened the bond between the villagers over the years. "Pir Saiyadna had settled in the village some 500 years ago and had told people not to sell milk to ensure peace and happiness in the village. Pir's dargah is revered, so is his word," said sarpanch Ajit Jadeja.
4. Kodinhi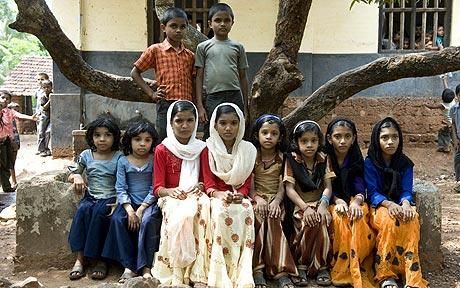 It is said that there are seven people around the world who look exactly the same. But if you are in Kodinhi, then you will find two of them in this same village. This unique village in Kerala is well known for the unusual number of twins born here. 45 out of every 1,000 mothers give birth to twins in Kodinhi, which is 700% higher than the global average.
5. Hiware Bazar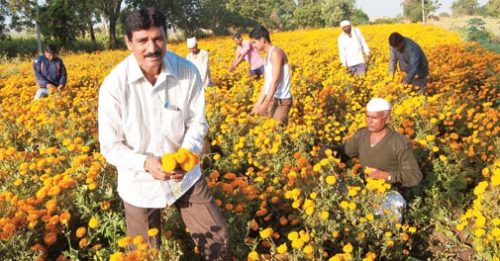 This is a village which makes us believe anything is possible with hardwork and determination. Hiware Bazar lies in one of the most drought prone areas in the Ahmednagar district of Maharashtra. The region has been known for farmer suicides due to overburden of loans and crop failure, due to the drought. In such a region, Hiware Bazar is an anomaly, where you will find 60 millionaires and barely any poor farmer. This has made Hiware Bazar the richest village in India. It is not that this village has not been through the usual challenges like drought or untimely rains, but they have prepared themselves to tackle with all these challenges. It all began when Popatrao Pawar was elected as the sarpanch of the village in 1990. Popatrao's first step towards the success of the farmers was to ban all addictive substances in the village which was a big reason for their failure. He also encouraged the villagers to invest in rainwater harvesting and cattle farming. Today, the village never runs out of water, even during droughts. In comparison to the monthly per capita income of ₹830 in 1995, it rose to ₹30,000 till 2012, resulting in 60 millionaires in the village.
6. Punsari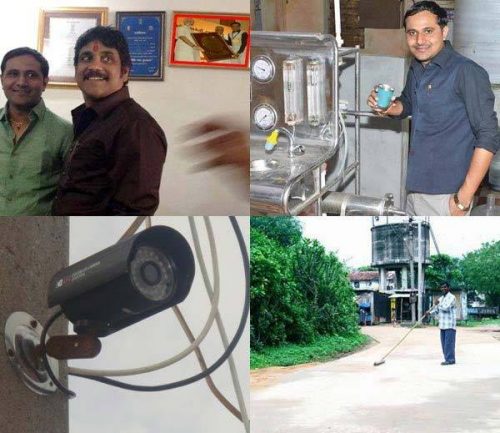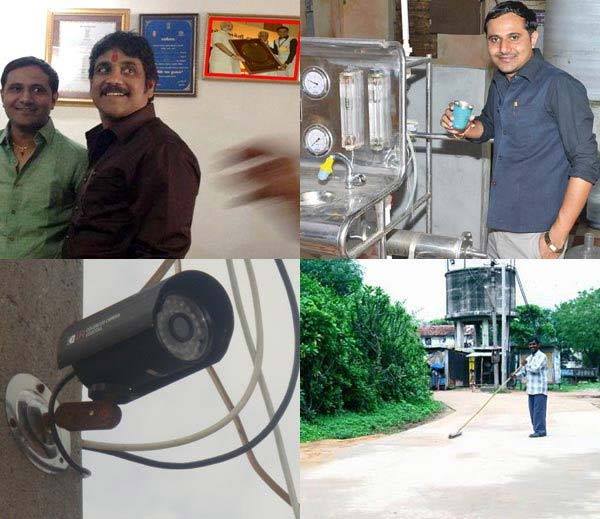 What do you visualise when you think of a village? Mud houses, kuchcha roads, weak network for your mobile and may be lack of electricity too? But here is a village which is much more developed than some big cities of India. Punsari village in Sabarkantha district of Gujarat is full of amenities, which has made it a model village. Every home in the village has toilets, there are two primary schools, a primary health centre, solar-powered street lights, an independent bus service, clean drinking water at a nominal cost of ₹4 for a 20-litre drinking water can, and a well maintained drainage system. But the list doesn't end here.
The entire village is Wi-Fi enabled, has CCTV cameras installed at strategic points and a public address system which covers the entire population with the help of about 140 loudspeakers installed all over the village. The villagers even have accidental cover of ₹1 lakh and a medi-claim cover of ₹25,000. Well, their success story is simple – optimal utilisation of government schemes.
7. Shetphal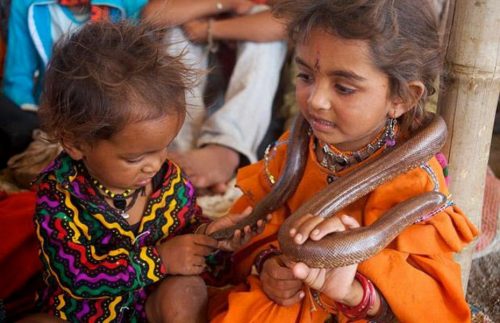 Each house in this village in the Solapur district of Maharashtra has a resting place for guests. But that's not what makes this village unusual – It's the guests. They're actually the most poisonous and dangerous snakes – the cobra.
Every house in this village has a space specially built space where a cobra can come and rest. Despite this unusual co-existence over the years, no incident of snakebite has ever been reported from the village.
8. Shani Shingnapur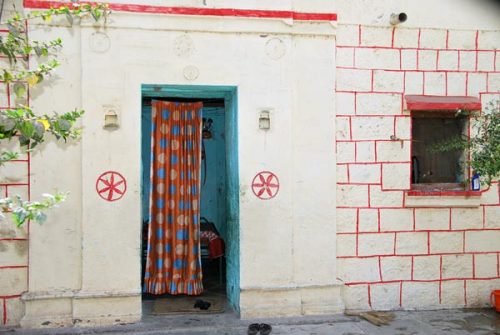 It is said that the village Shani Shingnapur in the Ahmednagar district of Maharashtra is 156 years old. Generations came and went, and everything has changed from roads, people to infrastructure. However, there is one thing that remained unchanged – the houses. The residents of this village have never installed doors to their house. Even the government buildings such as police stations, guest houses, resorts, telephone exchange and others follow the rule. In case residents want to hang curtains on the door openings, it is mandatory that they should be transparent. In spite of this, there are never any cases of theft, murder or rape in this village..
9. Chappar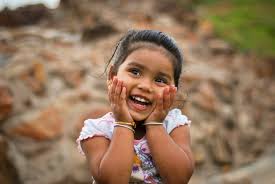 Though some of the best female athletes of our country are from Haryana, still the state is notorious for female feticide. However, all the villagers of Chappar village in Haryana celebrate and distribute sweets whenever a girl child is born. In spite of being one of the remotest villages in the state, women here do not wear a veil anymore.
10. Korkrebellur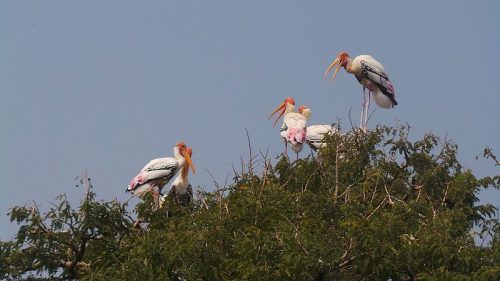 While farmers prefer to keep a scarecrow in their farm to keep birds away from their crop, here's a village where they have created an exclusive area just to feed the birds. This attracts many rare species of birds in this tiny village every year. The villagers have also created a special space to take care of the wounded birds in the village.
Do visit these villages to see them for the miracle that they are!
---
Like this story? Or have something to share? Write to us: contact@thebetterindia.com, or connect with us on Facebook and Twitter.
NEW: Click here to get positive news on WhatsApp!