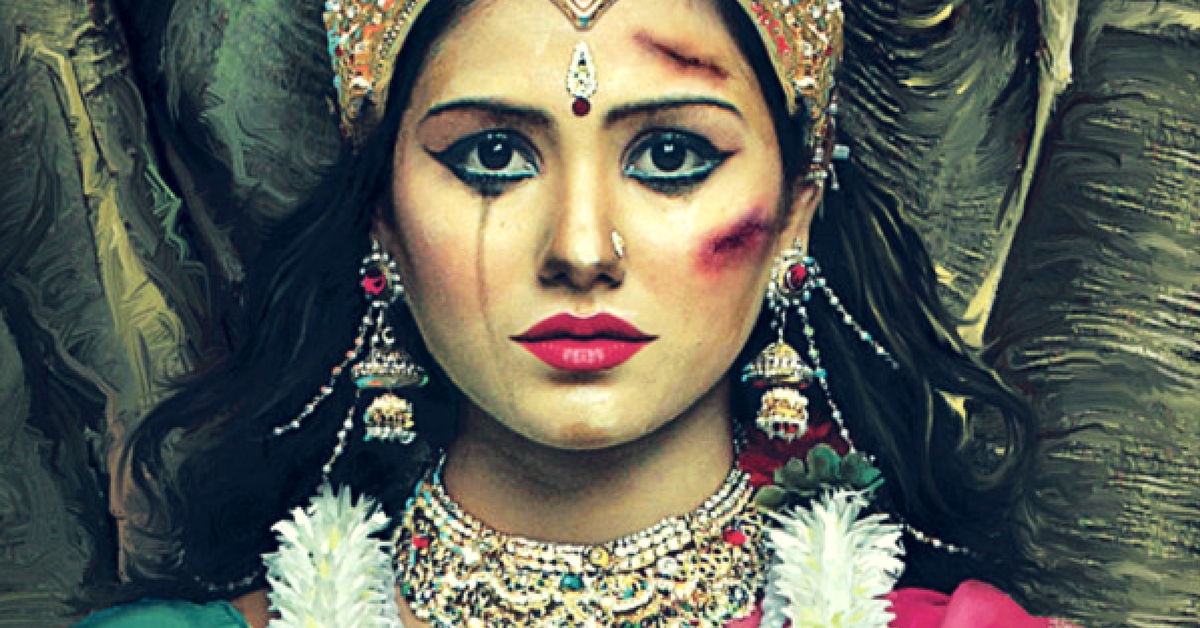 Similar to murder, rape is a reprehensible act that leaves a body defiled. But rape victims are not like murder victims; they live & relive the event. Worse yet, they can never leave the scene of crime.
"Mother he raped me!" said the girl, "But he's your husband child!" said the mother, as she cried in her lap thinking at least her mother would have understood the dilemma.
This is not a scenario from a movie or a play, but something that has existed in our society since long enough. Women who suffer this often are told to let it go & try to live as 'Ideal Women', this ideal women can't object to the illicit treatment by her husband. Rape being one of the greatest evil that still exists, women have no stand against this evil, even if it is done by their so called 'better halves'.
Martital rape has not yet been classified as an offense in India, being an adverse act, it is still untouched by the law makers of our country. It is not why but when when will they start to think about bringing the change that we don't want but the change we need. It is not just about a woman who raises her voice against such an act, but also for those women who remain silent while being affected by it.

It was back in 1800s, around 125 years back, when there was a situation that brought forth to the law makers, a Girl of age 11 years who was brutally raped by her 35 year old husband. The then colonial government proposed to amend the age of consent for a girl from 10 to 12 years, yet this idea was criticised at large but only after much acrimony and argument was it amended in 1891.
In the words of Dr. B. R. Ambedkar,
"realising the depth of the degradation to which the so-called leaders of the peoples had fallen… Could any sane man, could any man with a sense of shame, oppose so simple a measure? But it was opposed…."
He referred to the idea of Necessity in the law that has been needed since then. Dr. Ambedkar would have been appalled by this present day scenario, when no one is willing to reform the criminalisation of marital rape.
The Law
Section 375 of Indian Penal Code, defines the Offense of Rape stating that A man is said to commit "rape" if he-—
penetrates his penis, to any extent, into the vagina, mouth, urethra or anus of a woman or makes her do so with him or any other person; or
inserts, to any extent, any object or a part of the body, not being the penis, into the vagina, the urethra or anus of a woman or makes her do so with him or any other person; or
manipulates any part of the body of a woman so as to cause penetration into the vagina, urethra, anus or any part of the body of such woman or makes her do so with him or any other person; or
applies his mouth to the vagina, anus, urethra of a woman or makes her do so with him or any other person, under the circumstances falling under any of the seven descriptions mentioned under the act.
Followed by two Explanations and two Exceptions, in this issue only Exception 2 plays the vital role, as it says-
Sexual intercourse or sexual acts by a man with his own wife, the wife not being under fifteen years of age, is not rape.
We were given with an Exception to this clause but were never explained why such a clause was added to it. The Government answered this in the vaguest way by saying- "Exception 2 (to Section 375 IPC) deals exclusively with private affairs of husband-wife based on traditional social structure and hence can't be said to be unconstitutional and in violation of Articles 14 to 21 of the Constitution". The adequate word being the Custom. The actual objective with which this law was framed could be drawn out of England and the United States since at that time it was regarded that the status of women was politically, economically, socially and sexually subordinate to that of the men. These infirmities brought forth the doctrine that on marriage, the rights of the woman were subsumed by the rights of her husband. She is supposed to worship only & only her husband. We can therefore understand that how the concept of marital rape exception is vested in a whole set of discriminatory practices that justified denial of a woman's identity and freedom, and stranded her political, economic, social and sexual status in her husband.
---
You might also enjoy reading: How to Know If You're Facing Sexual Harassment at the Workplace, and What to Do If You Are
---
Discussing the legal perspective, Section 375 creates two classes of Women- Married Women & Unmarried Women, it denies the protection from Rape to the Married Women, creating a sense of Discrimination for the prior class, as they are denied justice by virtue of this section. As such there is no justification that can be sought from the law makers to the Marital Rape Exception. Moreover, the idea that the exception attracts Article 14, in itself is justified that this Exception must be removed immediately.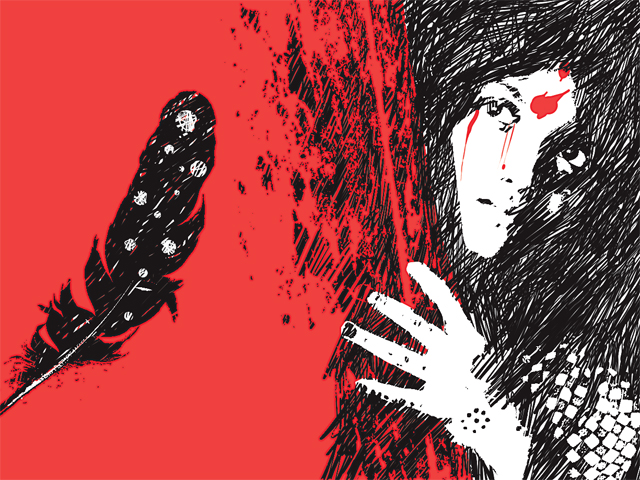 Picture Source:  
Economic Times Blog
Criticism & Transformation
In 2013, Justice Verma Committee stated in its report that the Exception of the Law needs to be repealed immediately. Even Cruelty under 498A of IPC only confines its domain to Mental and Physical abuse, the incidences of Sexual Abuse tend to go unpunished. However under section 376-B of Indian Penal Code, sexual intercourse with one's own wife without her consent under a decree of judicial separation has been made punishable by up to 2 to 7 years of imprisonment. But the question remains unanswered- what about those married women?
In 1943, Ambedkar criticised that "political reform" had taken superiority over "social reform". Despite this, he fought to bring legal and social changes to improve the stand of India's Dalits and women. Today, India's priority are economic reforms, we may have brought new fiscal policies, new economic strategies, but we fail to bring the much needed change in the Freedom of Women. Our society is on the verge of Transformation, we always say that there will be Better tomorrow, well we can't have this better tomorrow unless we start to believe in the idea of a Better Today. The issue of marital rape is not new: it was always there but just like the practices of Sati & Dowry, it also needs at least some legal & social backing. It would be possible only then that we create a better tomorrow.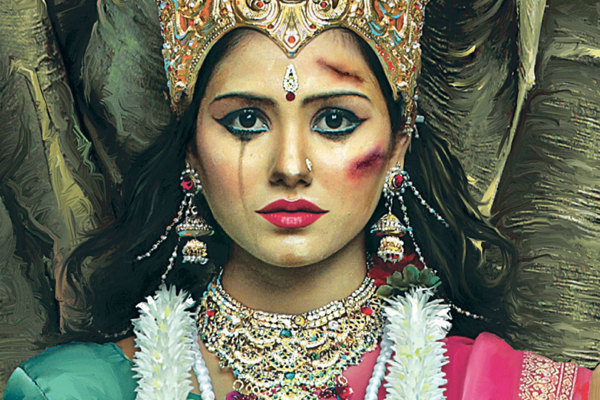 Picture Source: 
Indian Screw Up
But we'll be deceiving ourselves if we believe that this issue can be solved merely by removing the marital rape exception. A much bigger question is how to change the patriarchal social norms? In the NFHS survey, for instance, 54 per cent women said it is fair to say that violence by husband is justified. Obviously, the law alones cannot change mindsets. Still a change is needed, be it today or be it tomorrow, even if we amend the clause of Section 498A, by adding Sexual Abuse in it, there may be huge improvement resulting out of it. Even a Mountain can't be moved unless one starts to pick the small Stones.
If you are in need of a Lawyer approach here @Legistify.com. You can approach us through our Helpline Number 011-331-38-123 or through the website.
Visit Legistify to make legal Documents/get legal advice/consult lawyers across the country. 
Like this story? Or have something to share?
Write to us: contact@thebetterindia.com
Connect with us on Facebook and Twitter.
NEW: Click here to get positive news on WhatsApp!
We bring stories straight from the heart of India, to inspire millions and create a wave of impact. Our positive movement is growing bigger everyday, and we would love for you to join it.
Please contribute whatever you can, every little penny helps our team in bringing you more stories that support dreams and spread hope.