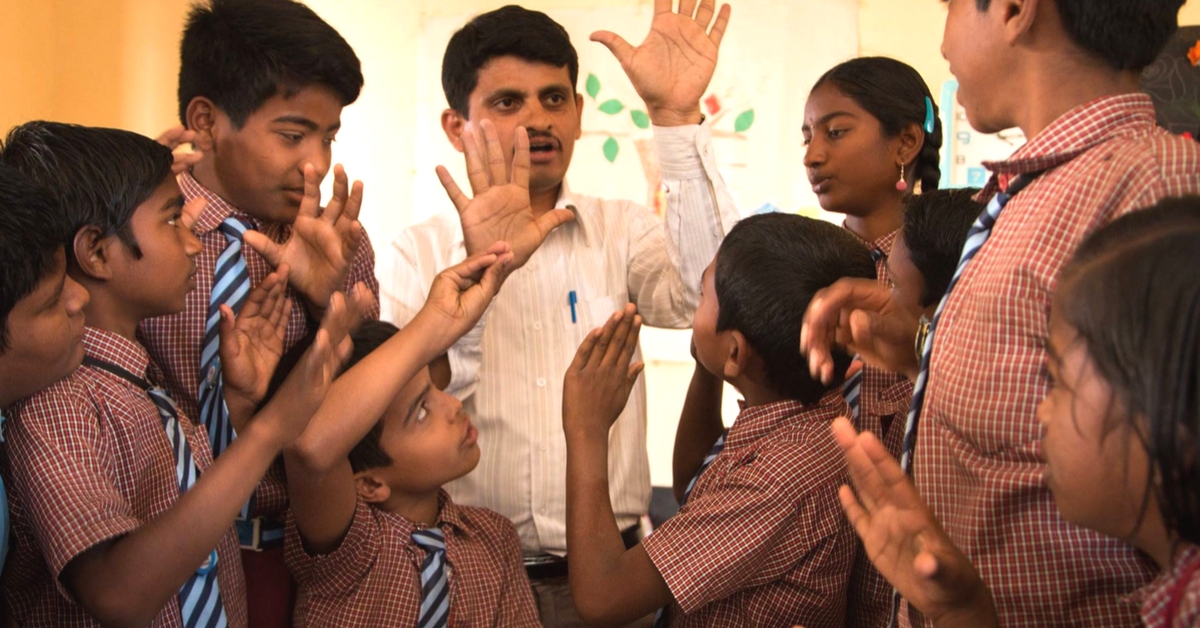 Meghshala creates digital lessons for different subjects based on the national syllabus and trains teachers to use them as teaching tools.
---
This article is a part of the
#SkillsToSucceed
series powered by Accenture in India.
---
Creative, visual, colourful, interactive, engaging — it is often difficult to associate words like these with classrooms in many schools across India. But enter any school working with the Bengaluru-based social education startup Meghshala, and the one word that will come to mind is "fun". You'll find the teacher using a projector to introduce students to new topics with the help of tools like videos, games, interactive stories and more. And you'll find highly engaged students raising their hands, thinking critically, questioning and being involved.
Founded by former teacher Jyoti Thyagarajan and entrepreneur Sridhar Ranganathan, Meghshala is a non-profit trust.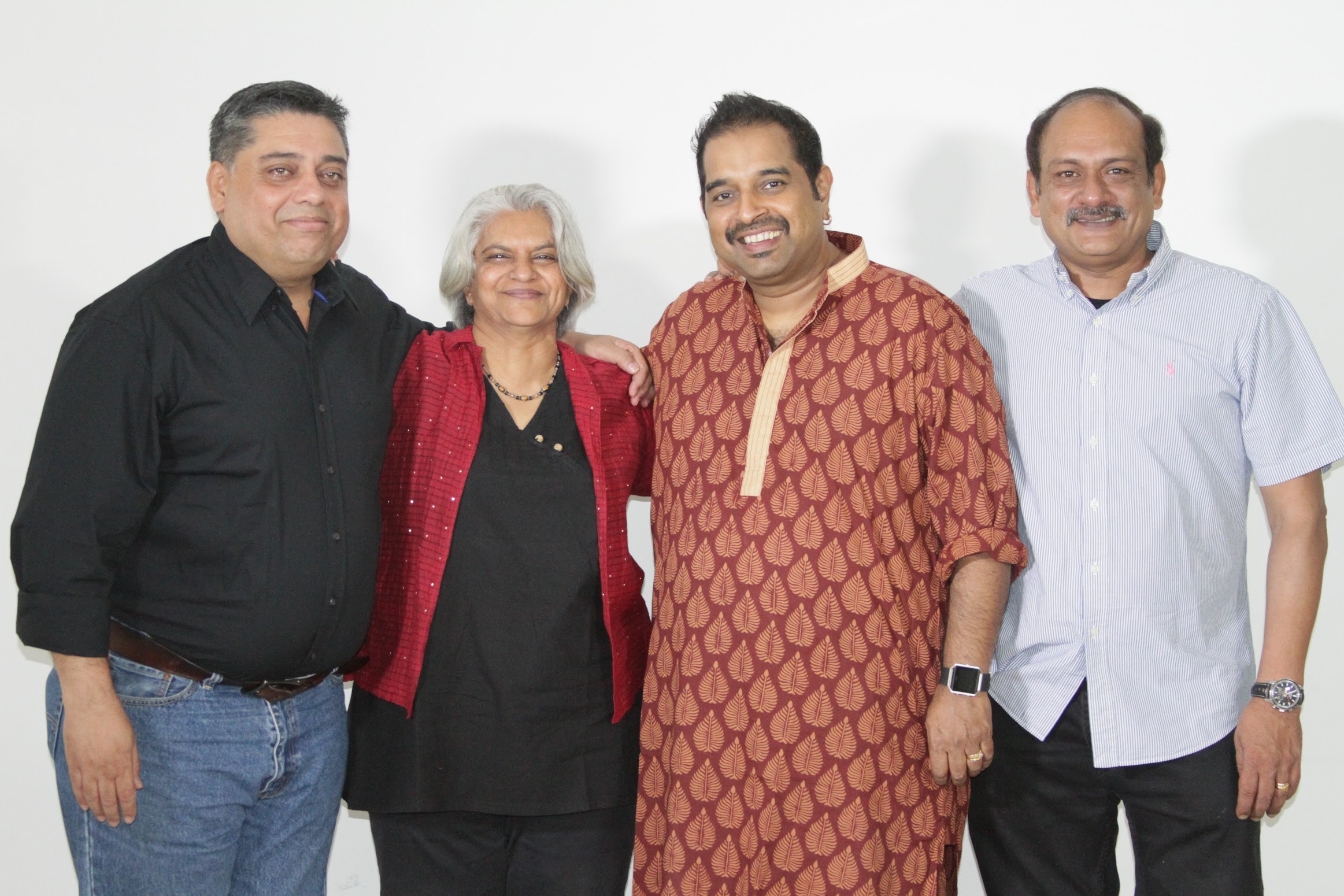 The name translates to 'school on a cloud' and is an appropriate explanation of how the organisation functions. Meghshala creates digital lessons for different subjects based on the national syllabus and trains teachers to use them as teaching tools. These lessons are uploaded on the cloud, which the teachers download using tablets. They then project the lessons on blackboards or walls using projectors provided by Meghshala.
"The thought behind Meghshala struck me as one of those sideways ideas that come when you are not expecting any ideas," says 65-year-old Jyoti who has worked as a teacher in some of the most reputed schools in India and abroad for over 30 years.
---
Also read: How an IIT Alumnus & a School Dropout Are Skilling Underprivileged Students to Get IT Jobs in a Year
---
"I always wanted to be a teacher and taught high-end schools throughout my career. I thought these kids will grow up and become the movers and shakers of the world, and so they will. But suddenly I became aware of the numbers' game — there are 18 million kids out there who don't have teachers. How are the 400 kids that I taught going to change their lives. It is just an unfair thing to expect. So then, why are we not doing this huge job?"
Once the thought entered her mind, Jyoti didn't rest till she found a solution.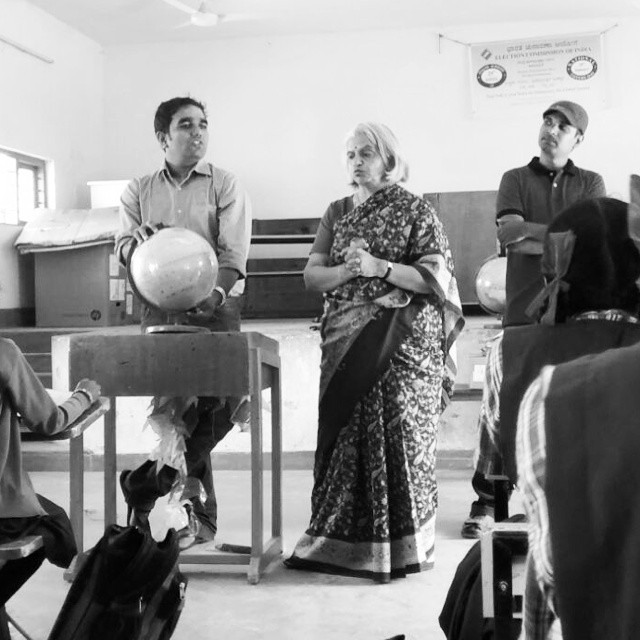 She met Sridhar at a conference and the duo instantly got along because of their shared interests. Sridhar always had a vision to do something to enhance the quality of education in India and had developed CloodOn, a learning management system that can be uploaded on the cloud. Jyoti tried using the system in the school she was teaching in at the time and found it to be very useful. "CloodOn also carries Shankar Mahadevan's academy of music to about 60 countries without any glitches. So we knew that it is robust and can be used," she says.
They gathered a cross-section of teachers from India and abroad to build interesting and engaging lessons, which were translated into different languages and loaded on the cloud. "School teachers can use the kits as an instructional booklet that they take to a classroom and it tells them exactly what to do and teach next," says Jyoti.
Today, Meghshala is a 30-member team and 300 government school teachers in rural and urban Bengaluru, Tamil Nadu, Telangana, and Pune are using the system in their classrooms. The kits are provided to them free of cost.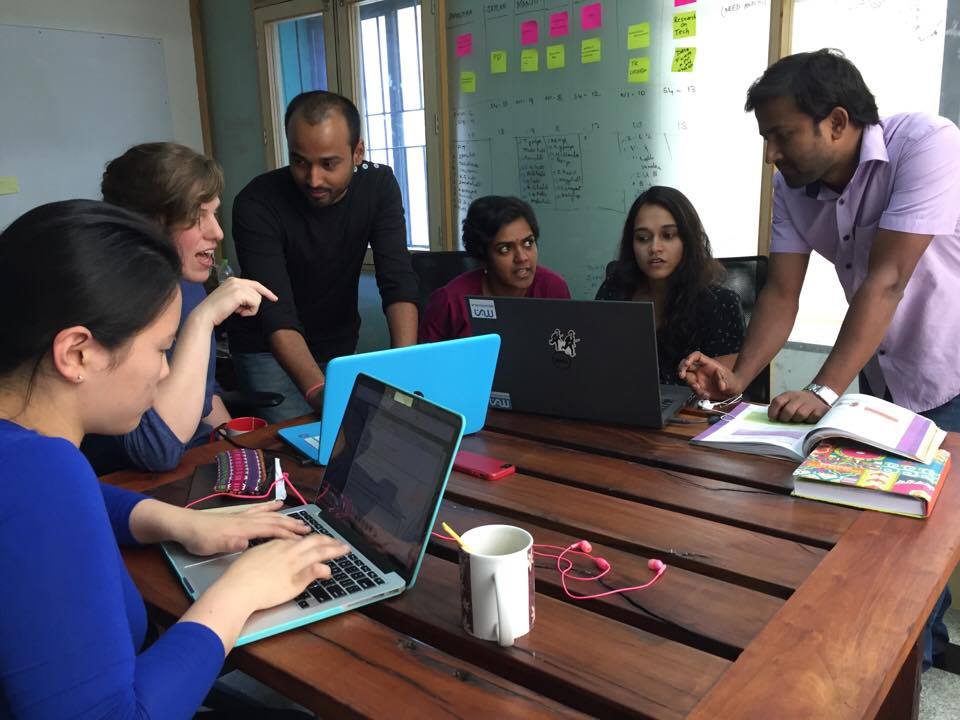 Meghshala team prepares the lessons, called Teachkits, with the vision of helping children think out of the box. For this they use videos, activities, real-life examples and questions. The lessons follow the national curriculum to the dot and include subjects like English, Math, Science, and Social Studies. Those preparing the lessons are called Master Teachers and they split each subject into units. Lessons for each unit are uploaded on CloodOn.
---
Also read: How 65,000 Underprivileged Persons Learnt to Speak English, Work on Computers & Hold Steady Jobs
---
Meghshala's implementation team conducts training sessions to familiarise teachers with the technology. The team also tracks how every teacher is using the lessons to understand how they can help them improve.
Team members visit the school and observe teachers as well.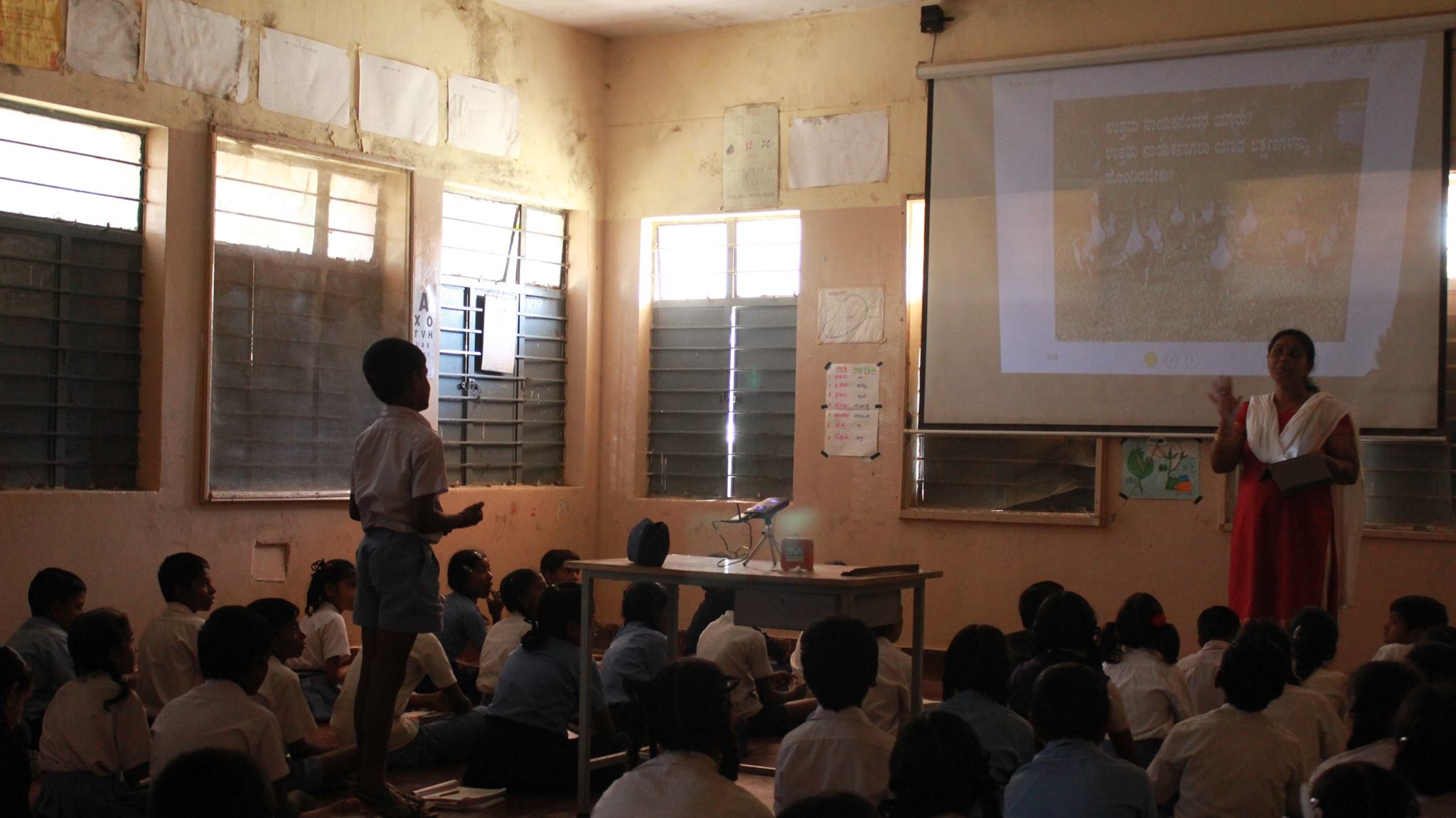 Tashi, a Master Teacher at Meghshala, informs that they have prepared lessons for the entire Karnataka-board syllabus. Being a Social Studies teacher, she recently created lessons on the topic – 'Importance of Political Science.'
"The textbooks explained the topic using just long definitions and bullet points without any conceptual explanation," she says.
So she converted the topic into three kits, beginning with the story of an island that does not have any government and discussing all the problems they face.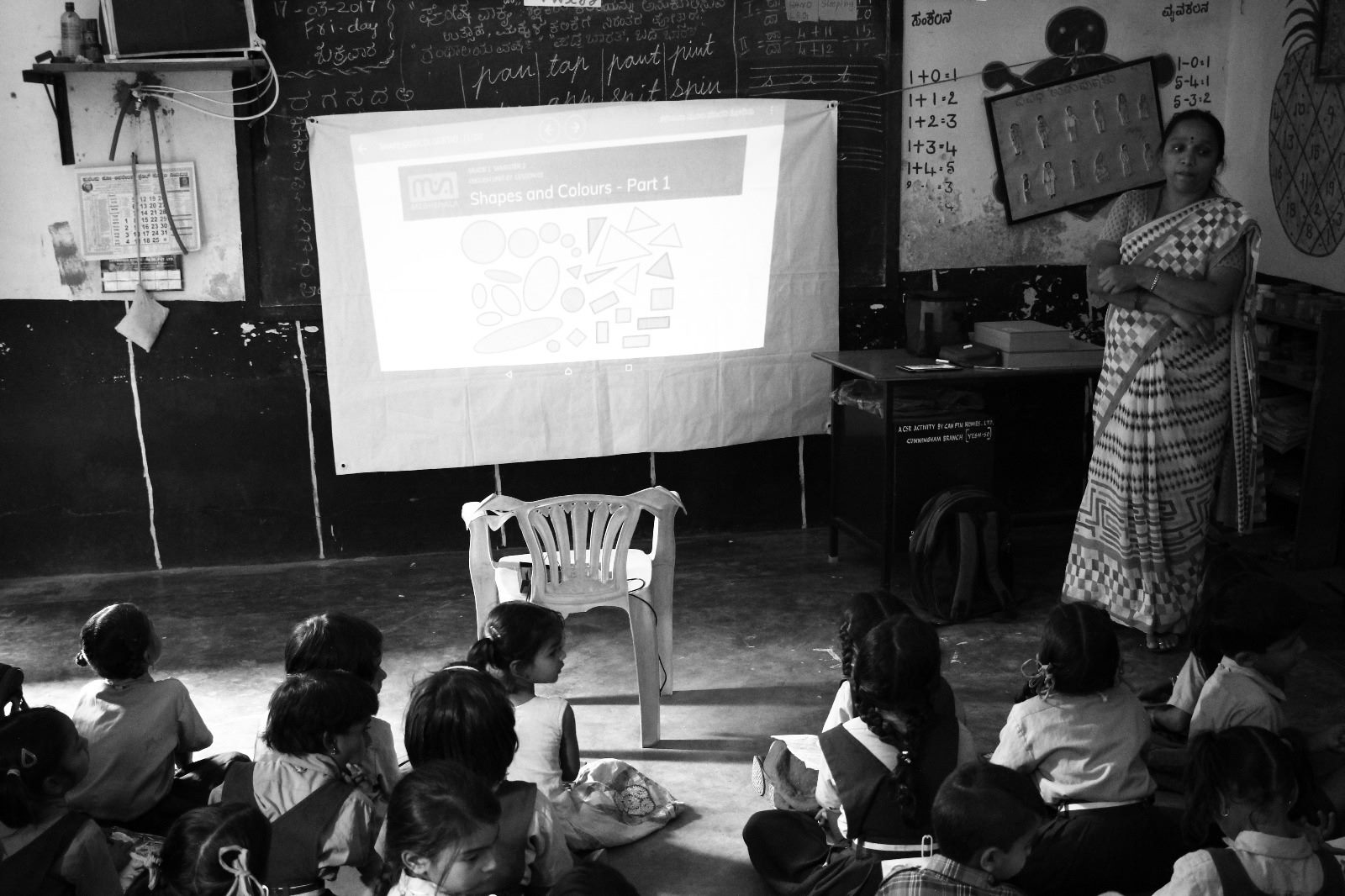 The students then participated in an activity where they discussed solutions for the island. They also had debate sessions where half the class spoke from the citizens' side and half from the government's point of view. "This is how we try and explain complex concepts in a way that students have a clear understanding of the basics," she says.
As a Master Teacher, Tashi has also observed that beneficiary teachers are making better lesson plans now. "We have seen teachers who were good but didn't have access to resources bloom, because they have so many teaching ideas now," she says.
Jyoti has observed similar developments in both teachers and students. "We watched teachers teach using this platform and realised how exciting it is. They are teaching like teachers at high-end schools, asking questions and waiting for answers, which they didn't do in the beginning. Earlier, it was more about chanting," she says.
One of the teachers told Jyoti about how he noticed Meghshala's impact in a surprising way. One day, he came to school and found all the students outside the gate, which made him angry. But they explained that there was a ditch across the gate, which the kids had to step into to cross. So they had decided to get together and fill it with stones. As for who told them to do this, the students said that they learned it from a video shown in class where a boy got everybody together to move a tree so an ambulance could cross. They were also doing the same thing. "We never thought this could be the impact. That video was from an English exercise asking kids to spot the main character of the story. But it made enough impact on them to turn into activists and create change," says Jyoti.
Jyoti and Sridhar bootstrapped the trust in the beginning and later received funds.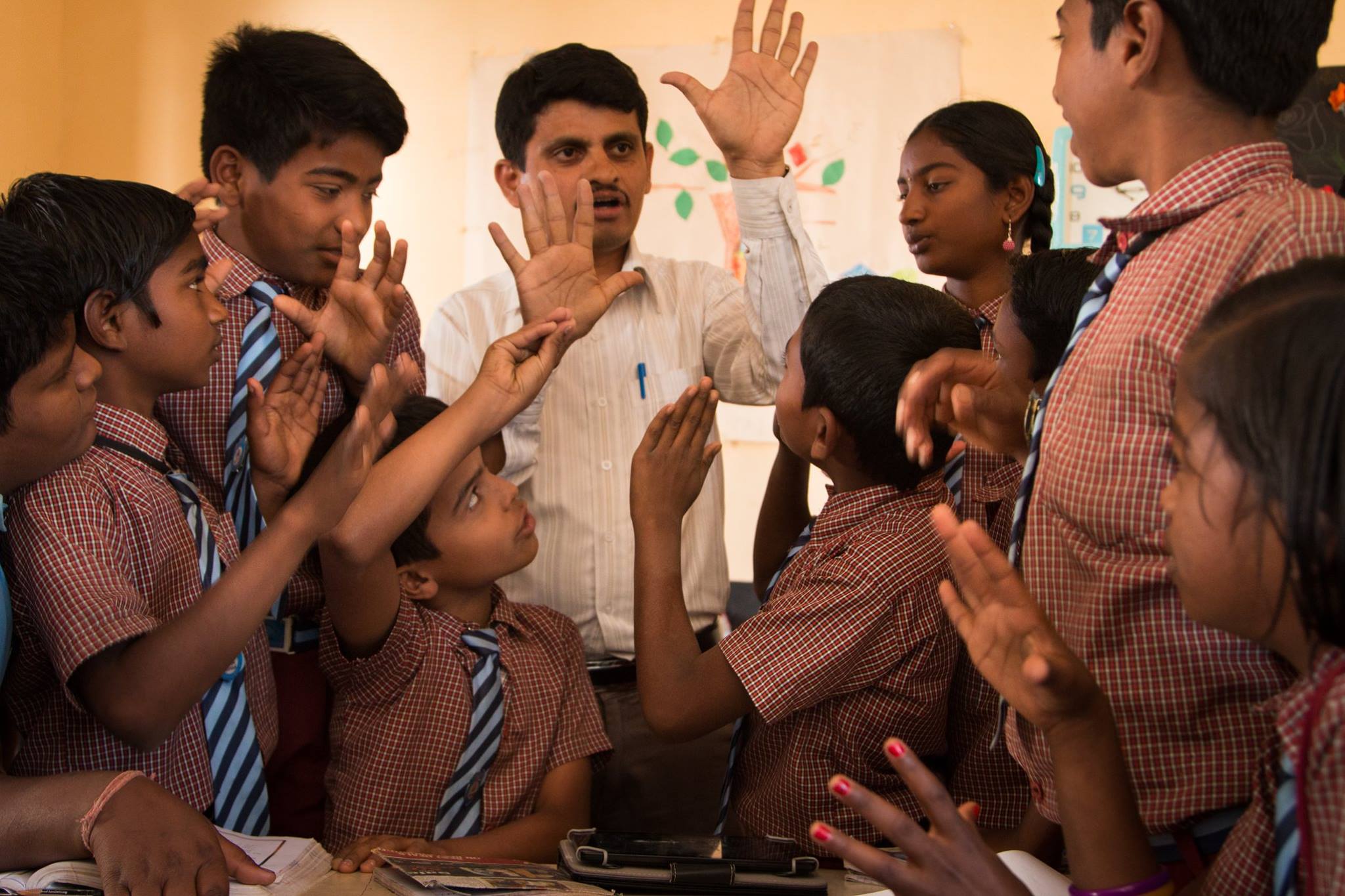 In 2016, Meghshala received an award in the National Contest on Social Innovation for its contribution to the field of education. The contest was organised by the Ministry of External Affairs. In March 2017, the team was also invited to talk to the Ministry of Human Resource Development about reaching more Indian states, and how they plan to reach 1,00,000 teachers by the year 2020.
"It's a job that needs doing and I have to keep going till the job is done. I don't even think of not going forward. It's in my DNA and it has to finish," Jyoti concludes with a smile.
Know more about Meghshala here and contact the team at info@meghshala.org.
---
This story is a part of our series with Accenture in India's, #SkillsToSucceed initiative, aimed at advancing employment and entrepreneurship opportunities for individuals to drive impact at scale.
---
Like this story? Or have something to share?
Write to us: contact@thebetterindia.com
Connect with us on Facebook and Twitter.
NEW: Click here to get positive news on WhatsApp!