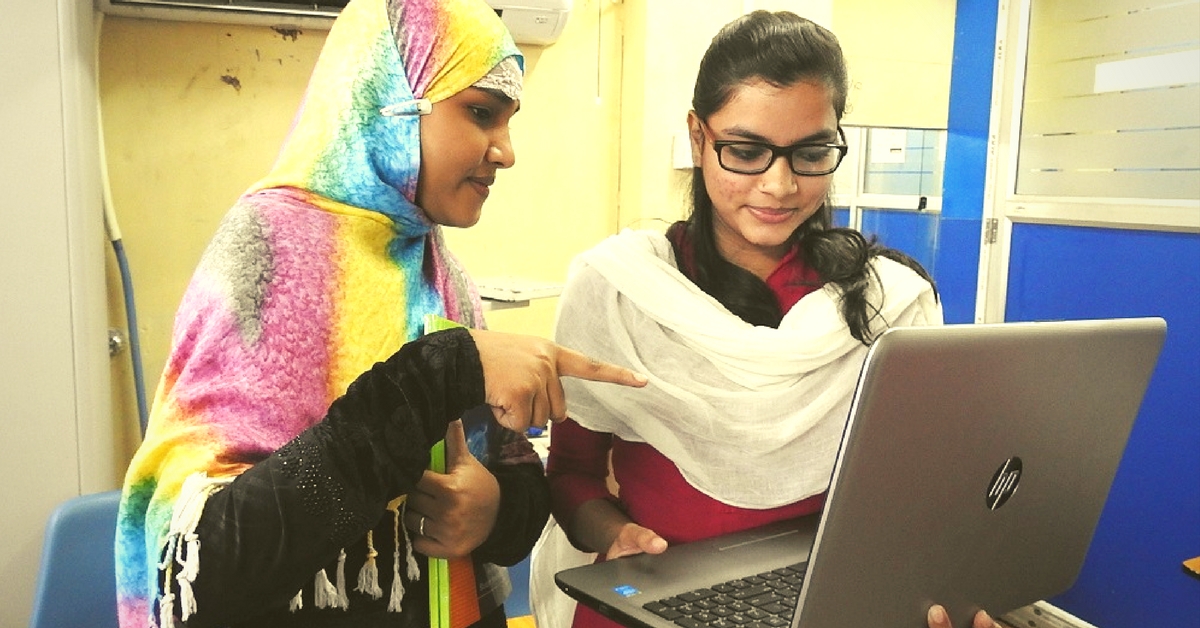 This is how Anudip Foundation, a non-profit organization, is providing skills training to underprivileged women and young people, helping them earn sustainable incomes.
---
This article is a part of the
#SkillsToSucceed
series powered by Accenture in India.
---
This is how Anudip Foundation, a non-profit organization, is providing skills training to underprivileged women and young people, helping them earn sustainable incomes.
Tanushree Majhi, a 22-year-old resident of West Bengal, comes from an underprivileged background. A few years ago, Tanushree's family of five was surviving on a mere monthly income of Rs. 3,000. With a desire to help, she started giving tuitions to local students for Rs. 2,000 a month, only to realise that it would not be enough if she wanted to complete her education. This was when she decided to look around for other sustainable job opportunities and a relative told her about Anudip Foundations's skills development course.
She joined it, was trained, and is now working as a data entry operator in a company that pays her Rs. 8,000 per month.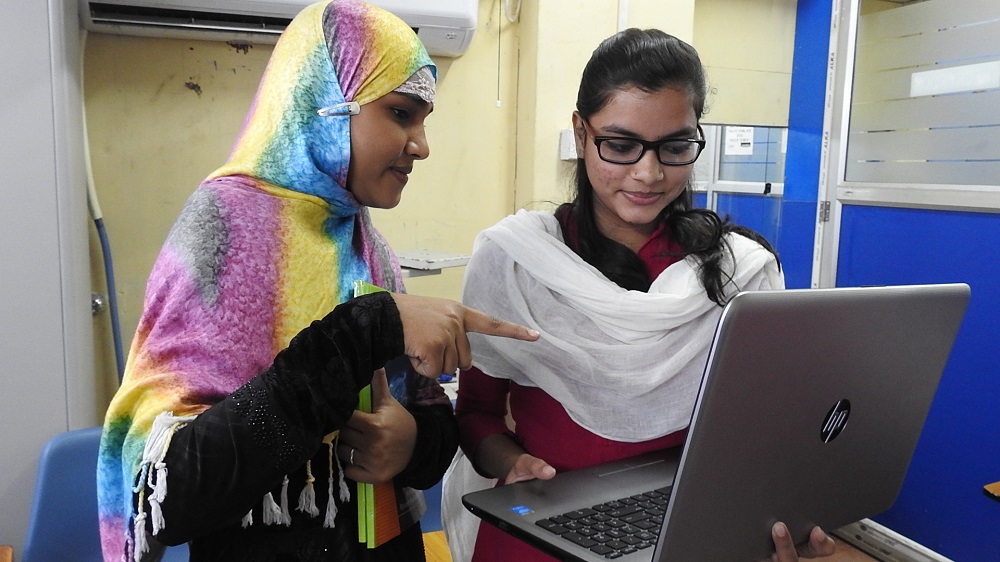 "I wanted to support my family, while funding my education at the same time. I can now accomplish both goals and for this chance at a second life, I am extremely thankful to Anudip," she says.
Anudip Foundation is a non-profit organization that provides skill training to people from marginalized communities to help them find jobs and enhance their livelihoods. Founded in 2007 by the husband-wife duo Radha Ramaswami Basu and Dipak Basu, Anudip has worked with and benefitted over 65,000 people till date.
The foundation has over 150 training centres in rural, peri-urban and urban areas in West Bengal, Jharkhand, Odisha, Bihar, Andhra Pradesh, and Delhi/NCR. At these centres, beneficiaries are trained in Information Technology (IT), spoken English and English comprehension, workplace readiness, digital and financial literacy, retail, hospitality, programming languages, etc.
The genesis:
It was in mid-2000 that Radha and Dipak noticed the unfulfilled demand for digital jobs and rampant unemployment among educated youth in India. But the idea behind Anudip triggered in 2004 when Dipak visited the Sundarbans for the first time. There he met the local government and other community representatives and was struck by the contrast of extreme beauty and abject poverty at the same place. With a resolve to do something about it, he led an ethnographic study conducted by Actionaid and Reuters Foundation in the region, in early 2005. The survey showed that there was a huge gap between education and employment among the locals and there was an immense need for employment training, which would help improve lives in the region.
---
Also Read: Underprivileged Orphan Girls in India Are Learning Robotics, Thanks to This Unique STEM Initiative
---
Dipak believed that IT could provide livelihoods for rural youth and women on a large scale and Anudip Foundation was then started to address critical livelihood needs in rural and urban India. The foundation began functioning by establishing training centres at three locations in the Sundarbans region in partnership with local NGOs. It has now grown and spread to several major cities and villages in eastern India.
Meet the founders:

Dipak, who finished his BTech from IIT Kharagpur and Master of Science in Electrical Engineering from the University of Southern California, has spent a long time developing and employing technology to help in humanitarian missions worldwide. In 2001, he founded NetHope, an organization that develops innovative IT solutions for humanitarian operations in the world's poor, disaster-affected and war-torn regions.
Radha has over 30 years' experience in executive management and is recognized as a leading woman technology entrepreneur. In 2011, she founded iMerit, Anudip's sister organization that provides digital data services to global organizations. Throughout her career, Radha has dedicated time to mentoring and inspiring women in engineering and technology.
What the Anudip training looks like: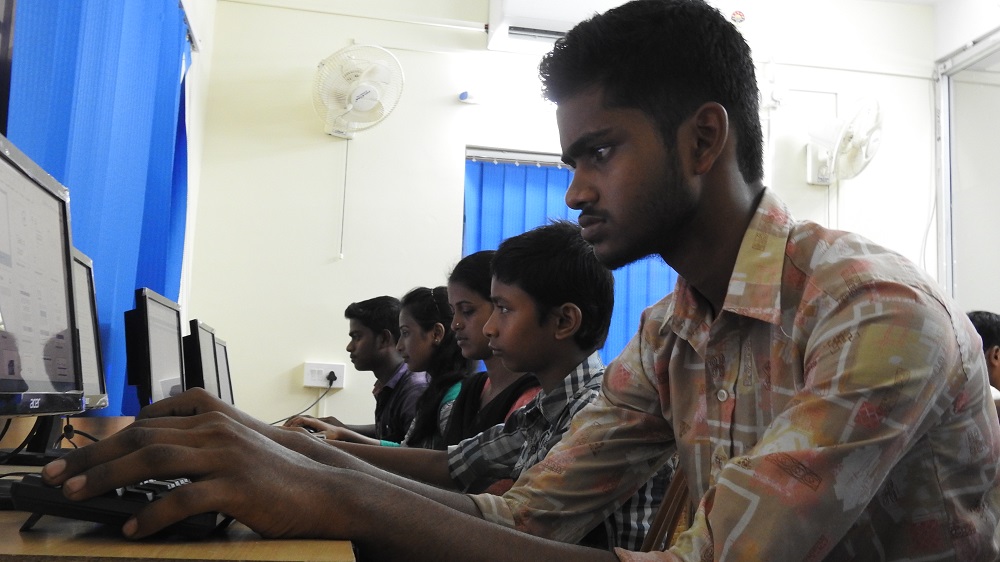 Anudip Foundation provides young people and women in rural areas and urban slums with digital skills and livelihood training in IT-enabled Services (ITeS), e-commerce, micro-finance, and retail sectors.
For this, the team begins by conducting meetings with stakeholders such as youth groups, Self-Help Groups (SHGs), panchayat members, women, families, and community-based organizations at different places. This helps them gauge the need in the area and the kind of opportunities people are looking for. Skills training centres are then set up keeping in mind the convenience of students.
The foundation prepares a curriculum with respect to the employers' requirements and then enrols students for a 12-week market-aligned skills training program. The students are 18 years and above, most of them either school or college dropouts who have received sub-standard education due to their financial status.
---
Also Read: 1 Day, 119 Centres, 44,000 Students, 35,000 Experiments: The Grand Story of Bastar Science Experiment
---
These skills training programmes are technology-driven and keep changing based on employer and student feedback, impact studies, changing job markets, and digital trends.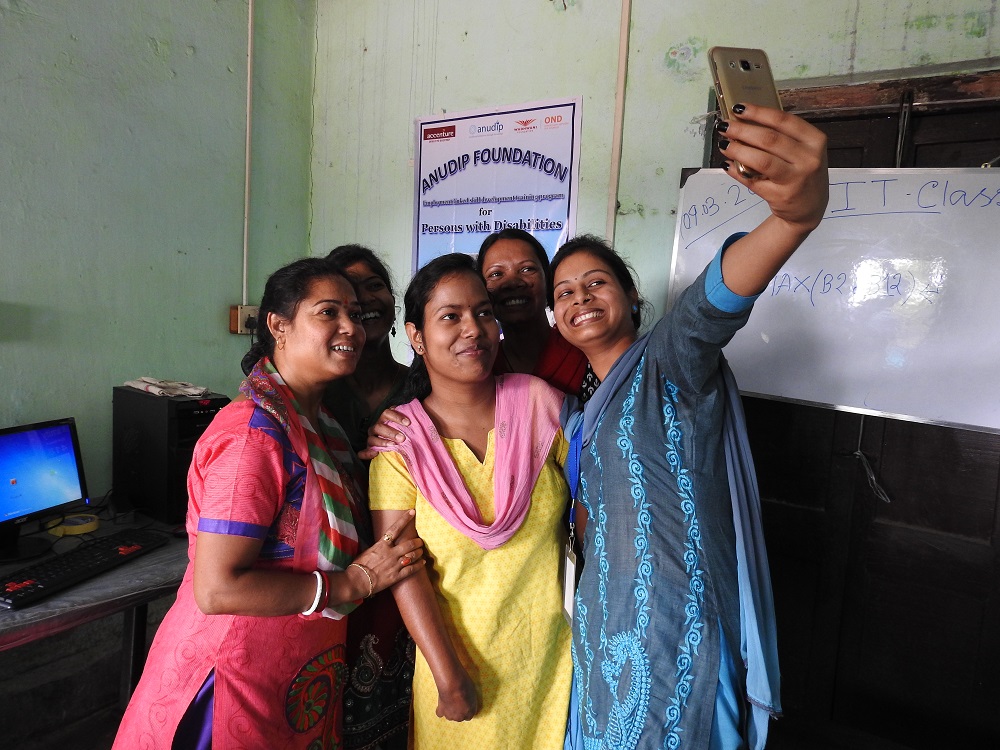 Students are taught with interactive game-based, multimedia curriculum and are trained in Anudip centres that are set up in collaboration with community based NGOs. Through this collaboration, Anudip provides trainers and placement services, while partner NGOs help with classroom space for the training.
The training is followed by mock interview preparations and students are provided with job placement services. Each beneficiary gets a chance to apply for four to five job interviews. Once a student gets places, the foundation also provides accommodation assistance based on the job location. Post training and job placement, Anudip keeps in touch with the placed graduate student and their families.
Soumyasree Samal, a 22-year-old from the remote village of Barunadiha, Odisha, is another Anudip graduate. Because of financial constraints, Somyasree was forced to quit studies after class 12, but the tough times didn't affect her dreams and aspirations. After three months of IT training at the nearest Anudip centre, she now has a corporate job.
"Today, the entire village is proud of me. I pride myself on being a village girl working in a corporate like others and contributing to my family. I can now call myself free in my thoughts and actions and progressive at my heart," she says.
"A country's development depends upon the socio-economic status of its people. Economic empowerment, education, health and gender equality play a vital role in the development of the society which in turn helps in the country's welfare and progress. India has a large pool of workforce but to make them on a par with the global working class standards and help them contribute towards the economy of the country, it is vital to provide them with necessary skills. This is especially true for women and youth from marginalized and rural communities across India," concludes an Anudip team member.
Know more about Anudip Foundation here.
---
This story is a part of our series with Accenture in India's, #SkillsToSucceed initiative, aimed at advancing employment and entrepreneurship opportunities for individuals to drive impact at scale.
---
Like this story? Or have something to share? Write to us: contact@thebetterindia.com, or connect with us on Facebook and Twitter.
NEW: Click here to get positive news on WhatsApp!