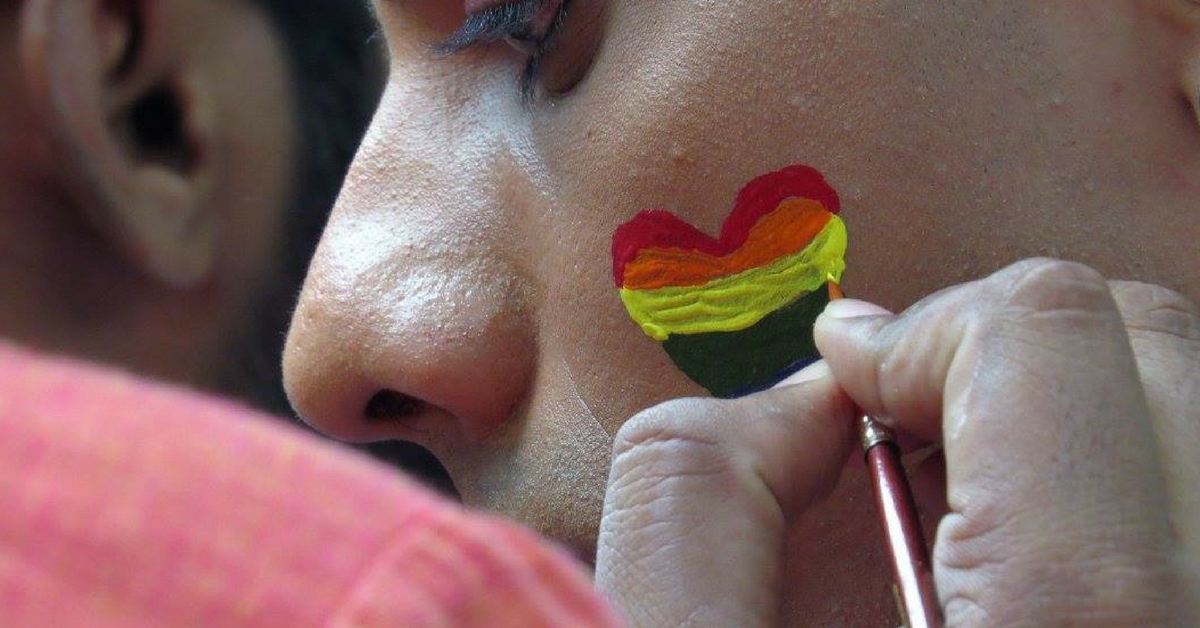 We can always curse our circumstances but eventually we have to do things on our own. We have to claim our rights and that's the only way out.
The first time I realized that I was in a wrong body was perhaps during the second standard at school. Everyone would expect me to behave in a way that was completely different from what I actually would. I felt that even though I had a male body, my thinking and habits were feminine. Most of my friends would be girls and I never played with the other boys. I remember that I rather enjoyed dancing on famous songs on TV and one of my favourites was one of Sridevi's in the movie Nagin.
No one was very concerned about my situation back then, maybe due to a lack of awareness and other stereotypes. As a result, I couldn't mingle with other people as freely until my 12th standard. I went through all these setbacks during a phase of life which is important for any growing child, setbacks from which I am still trying to recover.
---
You might also enjoy reading: From Nishant to Zara Sheikha- The Story of India's First Transgender HR Professional in an MNC
---
Time flew by, and life took another turn. I was indoctrinated into the Devadasi tradition which is still followed in some parts of southern India. I would frequent between Mumbai and the famous Yellamma Temple in northern Karnataka, two seemingly distant worlds yet not much different for me. Both couldn't reconcile the conflict raging inside me. I had no option but to make peace with my circumstances. Only I could understand how all that inner conflict was completely shattering me from within.
It was a deep ditch that I was falling into and as it is said, when there is no more going down, the only way is up.
I knew that to get a hold of my life again I had to complete my education but to continue it I couldn't ask for money from my family because of our poor financial condition. So I started providing tuitions to children and earned whatever little I could that helped me complete my 12th standard in science.
My first love was medicine and I always wanted to be a doctor, but couldn't due to obvious reasons. I even joined a lab technology course, but the same curse hit me yet again. Later, I started working as an office boy, a data operator and even as a helper in a printing press. Someone suggested that I had much more interest in art, design, colour and forms, so why not join a design course. With that in mind, I joined an Interior Design course and somehow managed to complete it. Fortunately, after some initial struggles I also landed a job and thought that finally my life would be getting back on track. However, about two and half years later I lost that job too because of the economic recession in 2008-09. So much for happy endings.
Then, I thought, why not start some business of my own. I started saving money and planned to open a shop which I eventually did. Meanwhile I also completed my professional make-up artist course and started learning classical dance (which I am still learning). After quitting my job, I had also initiated my sex-change process, but couldn't complete it due to the family pressure and financial problems. To date I am trying hard to get regular work, be it interior design or make-up. I am not losing hope even if I know that the social circumstances are not changing anytime soon, that I might have to struggle till my last breath.
Some time back, I came in contact with a group of students from TISS, Mumbai and its human rights organization. Their work and their thoughts inspired me to commence my studies yet again. I was aiming to complete my graduation and knew that it would give me a better standing in society and a confidence to contribute something back. We can always curse our circumstances for our problems, complain about others for not helping us out, but eventually we have to do things on our own. We have to claim our rights and that's the only way out.
---
You might also enjoy reading: Kochi Metro's Transgender Recruits Have an Important Message &You Can't Miss It
---
When I took admission in Mumbai University I didn't realize that I would be their first ever transgender student. I had never given importance to the gender box in application forms. For me it was less important than the fact that I was finally going to the university. Once admitted, however, I enjoyed, for the first time, the canteen food, the university campus and its freedom among many other things. The staff were also very supportive and encouraging, and have always helped me, be it with my admissions process or my studies.
About friendship; I have a very few friends. I always wondered why people don't want to be friends with me. One of my friends once told me that it's because I am different. It wasn't a comforting answer. I asked him if I am not a human being made of flesh and blood and bones just like others? Isn't it normal for me too to feel the want for love and affection just like everyone else? I feel normal when I am walking, when I am traveling or when I am thinking about myself.
But it is the people who always stare at me. Something's got to be wrong with them.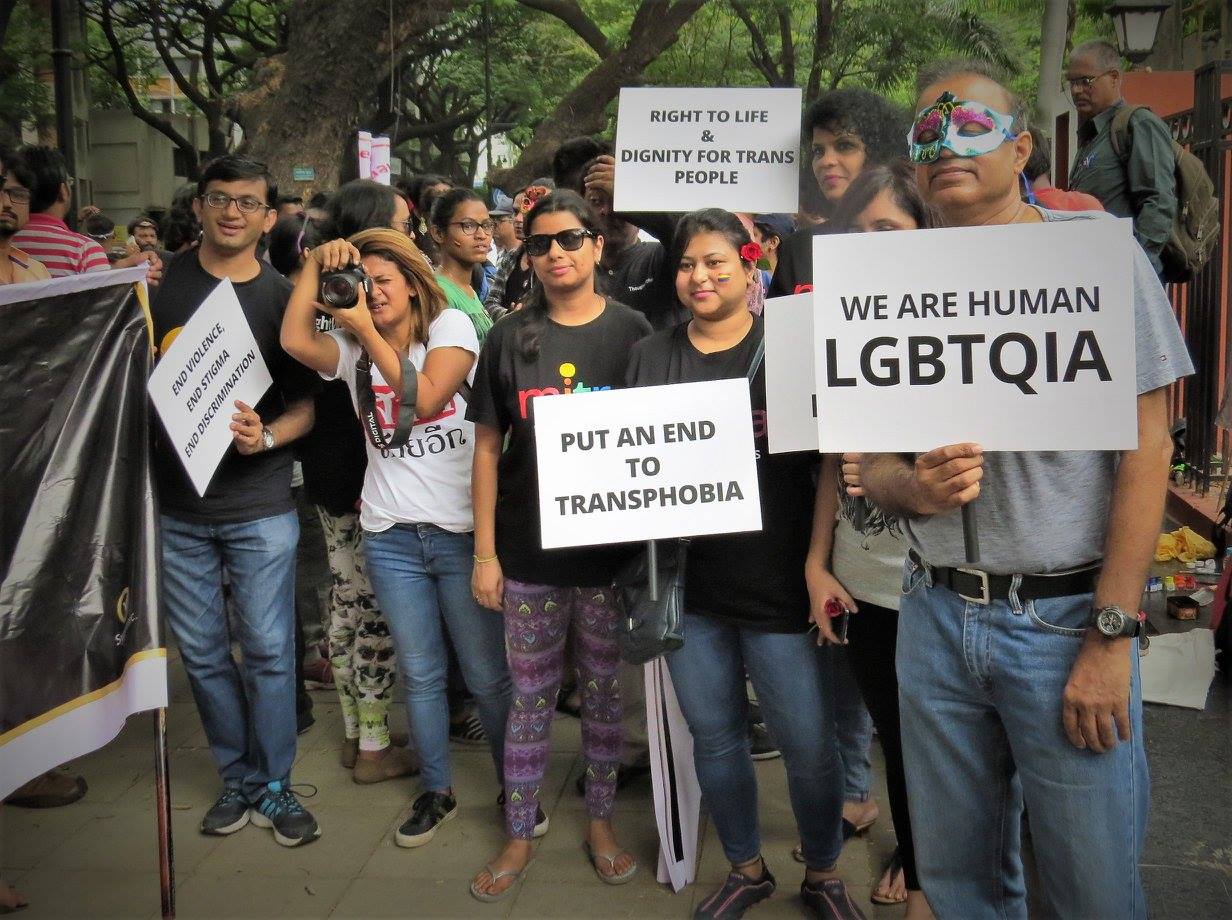 Now when I stare back at them, I can see that it is them who are abnormal. My friend was at loss for words.
About love; yes, I too have had crushes. But I couldn't express them due to the fear of society because at that time the LGBT community wasn't accepted quite the way it is today. Things haven't changed much but still times have improved. So, yes, if in the future I find someone who supports me, cares for me, loves me, understands me and wants to be with me forever, I would like to settle down. It's not just about sex, it's also about having someone I can spend my life with, on whose shoulder I can rest my head and share everything that I haven't with anybody yet. Sometimes you can't even cry when you are alone.
Last but not the least: my work and my passion. My first love was medicine which I couldn't pursue nevertheless, I am happy that at least I am going to complete my graduation in psychology.
My second love is dance, acting, drama. I like performing female roles, getting to live my real self in unabashed glory, just being who I am without any worry while performing. Ironical but true. I want to do all these things but there is no support or encouragement from my family. If I start any of this, I will have to leave the house. So unless I have a space of my own to stay, where I can live on my own terms, I can't do what I have always wanted to.
Meanwhile I am freelancing interior design, make-up and dubbing work alongside managing my shop to pay for my expenses and education. I don't get enough work to help me settle down, have a shelter of my own or undergo my sex change surgery. I have been trying my best to keep going on with the hope of a better future, with the hope of opportunities to prove my worth with my hard work and dedication. I am open to new challenges and learning and ready to face what more life has in store for me.
Till then, I will be hoping and striving.
(Written by Sridevi)
You can get in touch with Sridevi at sridevilondhe1983@gmail.com
Like this story? Or have something to share?
Write to us: contact@thebetterindia.com
Connect with us on Facebook and Twitter.
NEW: Click here to get positive news on WhatsApp!