On June 16, 2013, one of the worst cloud bursts struck the state of Uttarakhand. Millions were rendered homeless and many lost their lives. It's been almost a year now and yet the process of rehabilitation and relocation of many is a question mark. Amidst this, here is an inspiring story of a young brave heart from Bankoli village in Uttarkashi district, one of the worst affected districts during the floods.
Mamta Rawat is 24 years old. Yet, she did not let her tender age confine her sheer strength of purpose, as she saved over a 1000 lives during the flash floods of Uttarakhand last June. While pilgrims were moving down to escape the fury of the floods from the upper reaches of Uttarkashi and Gangotri, Mamta was making her way up on her own to be part of the rescue effort. She had no official badge, no uniform, no map, no government order or logistical support. Her reason was simple "I am a resident of Uttarakashi and I have the skills required to help people. If I do not come forward at these times of trouble, who will?" she asks.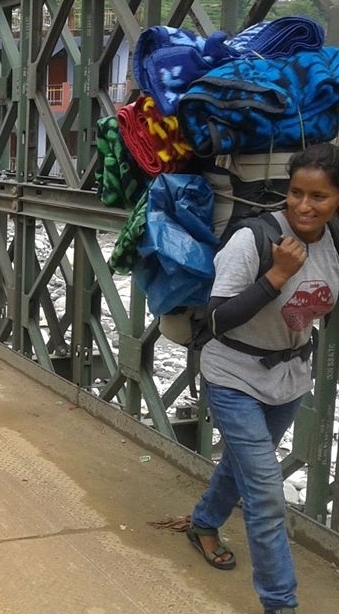 A trained mountaineer from the Nehru Institute of Mountaineering, Mamta was in charge of a group of 30 school children from various parts of the country who had come to Dyara Top in Uttarkashi for an adventure outing. She was then working as a freelance instructor with INME, a Delhi based Adventure sport company that does children's adventure camps. With floods ravaging, she, along with two other persons, took these kids to safety across landsides and a shaking bridge over river Aksai Ganga, personally taking each child on foot across the bridge which the raging water threatened to wash away.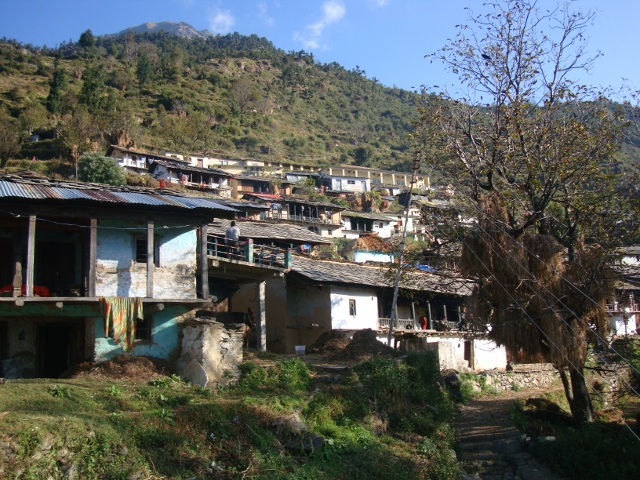 After having got all the children back safely to Uttarkashi town she took care of the terrified children, all in the age group between 14-16 years, giving them courage and support. Once the route from Uttarakashi opened up towards Dehradun she made sure each child was safely surrendered to his/her parent and she immediately left to complete the unfinished work. This time around it was to help the pilgrims who were stranded and were traversing down to Uttarkashi from Gangotri, the roads having been washed away completely.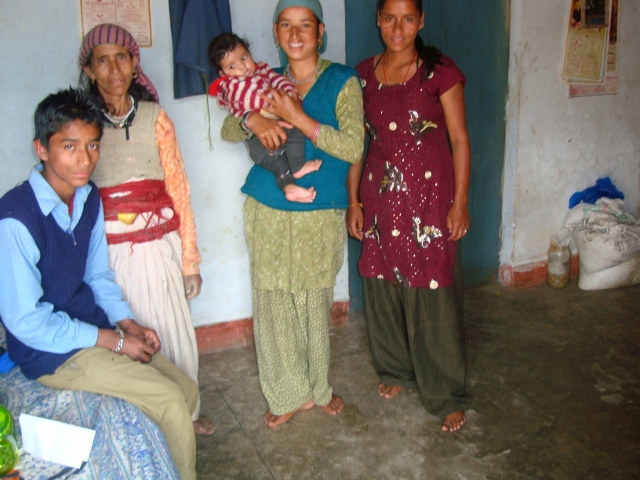 Mamta then joined the Nehru Institute of Mountaineering team and helped in the search and rescue operations. There are tales of this girl that will mesmerise people. While, on the rescue mission she carried a middle-aged pilgrim woman on her back as the lady was unconscious. She carried her on her back – like a mountaineer carries a rucksack – and ran down the rocky terrain for over 3km to help her get evacuated by a helicopter for further medical treatment. She was helping people during these troubled times even as her own house was washed away in the floods. Her house was part damaged in the 2012 floods and last year the remaining got completely washed away taking away the only roof over her family and her head. Today she lives with her family of 6 members under a tinned roof.
But, the simple-hearted girl lives her life as any other day. Even when asked by an Dehradun based NGO, Leap Foundation, what help she required with regard to her house she mentioned that it was nothing that she required but it's her village that required rope/cable bridges to cross over the rivers, as all the old bridges were washed away by the river then.
Having dropped out of school to take care of her mother and her home, Mamta after a great struggle managed to do her Basic Mountaineering Course from the Nehru Institute of Mountaineering, Uttarkashi. But, it took her two years after her Basic Course to save up another Rs 5000 to do her Advance Course. She did it with the hope that she could get employment in the adventure field. Having performed very well in the Advance course, she got a sponsor to fund her next course – the Method of Instruction course. She then went on to do her Search and Rescue Course. All these courses finally paid off and today she is a professional mountaineer and a qualified instructor.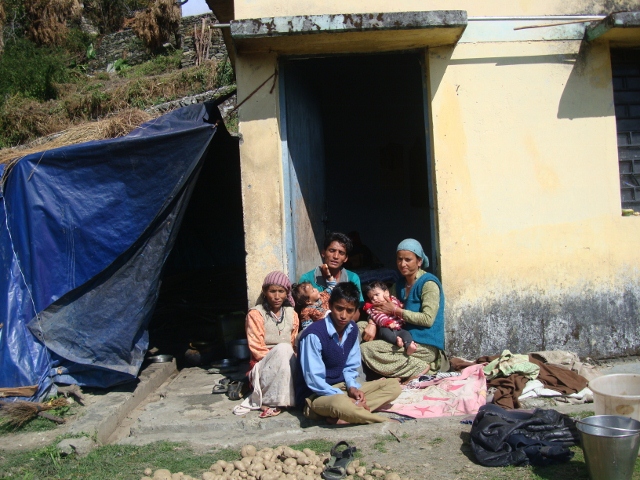 Mamta, the only earning member of her family, is a determined young Gharwali girl who always puts others first and then thinks about herself. Unfortunately such is her plight that she has received no compensation from the Government only because she did not file her papers on time.
Summiting4Hope, a social initiative started by a mountaineer, came across Mamta while on relief operations in Uttarakashi and decided they would build a permanent shelter for her and her family. Summiting4Hope is currently raising funds for this and being supported in this effort by NIM principal Col Ajay Kothiyal and local architect Krishan Kuriyal, who has worked out the estimates and construction plan of the house.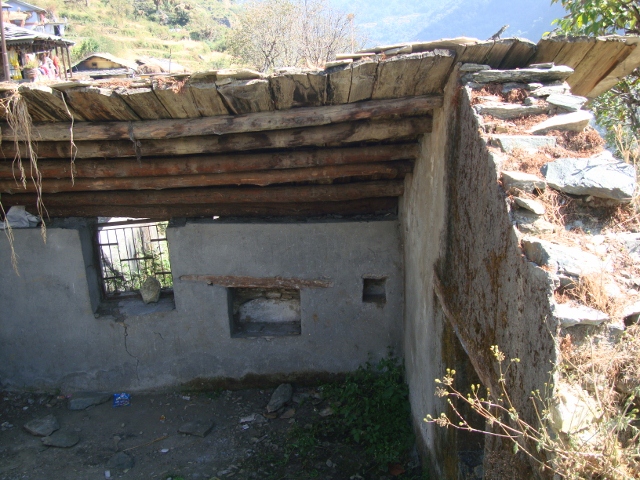 For more details and to contribute check summiting4hope's facebook page or send an email to subanusha@gmail.com
About the Author: Anusha Subramanian, a British Chevening Scholar and an Award winning journalist started her journalism career 19 years ago. She has worked with Mid-Day, The Observer of Business & Politics, Business Standard, Hindustan Times and Business Today. Anusha is also a trained mountaineer and has started a social initiative called summiting4hope to help rehabilitate the flood affected victims of Uttarakhand.