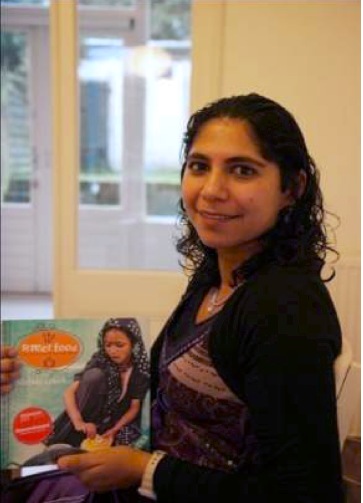 Delhi Council for Child Welfare is a Non-Governmental Organization established in 1952. The Council first started its work among children who had been displaced, lost or abandoned in the riots surrounding the Partition of India, providing them care. Today, these services reach over 3000 children daily and are provided virtually free of cost to them.
We have seen many a Bollywood film where a helpless mother leaves her crying infant outside a home or religious institution and vanishes into thin air. While those infants usually grow up to be Amitabh Bachchan, have you ever wondered if this happens in real life? And what happens to those unfortunate children left abandoned? Here we tell you about 'Palna', and its parent organization Delhi Council for Child Welfare, which has been taking care of such children from over six decades!
[dropcap size=small]A[/dropcap]sha Dijkastra, 34, is a confident young lady. After completing her Masters in History of Education in Holland she is now an educational consultant organizing workshops for teachers doing Bachelor of Education in Holland. Today, Asha might be a Dutch national but she traces her roots back to Delhi, India, where she was born and abandoned. She was adopted by her current Dutch parents when she was barely 5 months old. She says: "Today, after 34 years, I still feel I belong to India because of my name."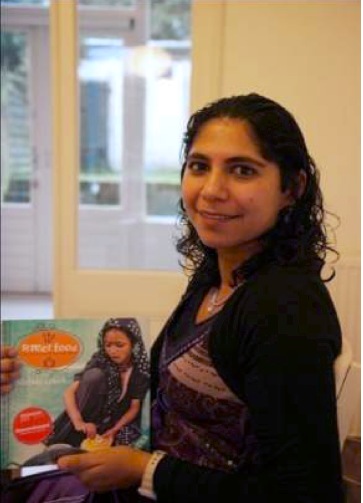 Asha was adopted from Palna, a home for the abandoned, homeless and destitute children run by the Delhi Council for Child Welfare (DCCW). Today she is a successful professional in Holland but says she has two homes – one at Palna and one in Holland. Recently, when she was in Palna she organized a small excursion to Pratapgad Farms and took around 30 children for a picnic there. She says: "Although I haven't lived long in India, deep down I feel a very strong connection that Palna was once my home and still is. When I'm there I feel blessed with the unconditional love and spirituality among the people." Apart from feeling close to the children at Palna she is also raising funds for Palna. So far she has sent about 130 euros besides clothes and toys.
Asha's is not the only success story there are many such success stories from Palna that was established in 1978, and located in Qudsia Bagh, Old Delhi
Dr Sandhya Bhalla, CEO, DCCW says that Palna is an outcome of their own learning from the past. She explains:
The forming of DCCW dates back to the time of partition when many children got lost or misplaced during the riots. The families living along the Civil Lines used to take care of these children. They did all that was required for these children. In 1952, DCCW was established as an NGO.

Then DCCW used to run a daycare centre for the Government called 'Palna'. We used to work with various agencies and through this day care centre adoptions used to take place. Later the Government came up with a regulation to have a license for placing children in adoption. Today, we precisely have one home with a 'Palna' or cradle outside and we do not have any branches across Delhi for Palna.
Palna is a haven of peace, security and stability for the children who come here. Today on an average Palna looks after 90-100 children daily ranging in the age group of newborns to 8-year-olds.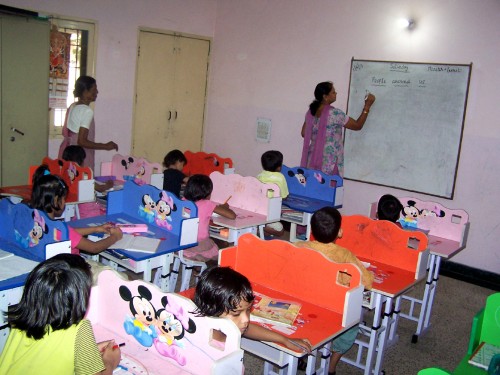 The emphasis in Palna is on total care. Palna's multi-specialty medical programme, non-formal educational sessions and recreational facilities and activities, address all aspects of children's development, good health and overall well-being.
The Adoption programme in Palna started in 1978. Says Dr. Bhalla:
We at DCCW believe that a child does not belong in an institution, but in a family. The first effort is to trace the family and restore the child to its birth parents. When it is established that the child is abandoned or has not been claimed by its family, all efforts are made to place it in adoption.
On an average DCCW gives away 50 children in adoption annually within India and abroad. Over the last three decades the organization has placed over 2800 children in loving families, selected after rigorous screening and evaluation procedures.
Once the cradle or Palna as they call it was kept out, DCCW officials also realized that a lot of parents left their disabled or mentally challenged child there. The number only kept increasing which then prompted DCCW to start Bal Chetna programme in 2002. Bal Chetna is DCCW's Respite Home and Day-care facility for mentally challenged children. Apart from more children being abandoned at Palna, the other impetus to start Bal Chetna for mentally challenged children was surveys done by DCCW's crèche workers in the neighbourhoods in which they worked indicating that there was a high proportion of children with mental disabilities who were not getting the attention they needed.
An increasing number of children with cerebral palsy and children with multiple disabilities had started to come to the Orthopaedic Centre at Janakpuri for help and advice.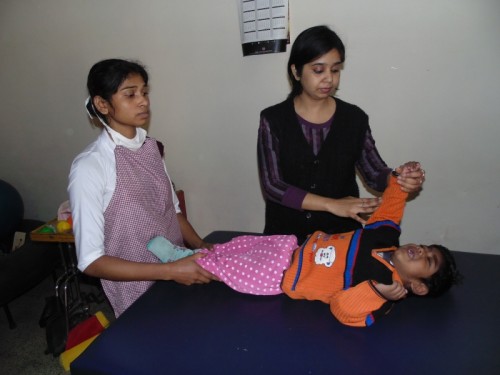 Today, Bal Chetna comprises residential facilities for homeless mentally challenged infants at Palna, as well as day care facilities for children from economically backward families at Janakpuri, New Seemapuri, Nithari and Sultanpuri in Delhi. Each centre has about 30 children. By providing individualized and specialized care, Bal Chetna facilitates the stimulation and development of special needs children, with the objective of making each child as self-reliant, competent and communicative as is possible.
DCCW has also been doing a lot in the educational area for children from the under-privileged families. They started an educational scholarship programme wherein they provide financial support to academically bright children from low-income families who would otherwise be forced to drop out of school due to economic constraints. Academically inclined children – including physically challenged children – from families whose monthly income is no more than Rs.4000/- are eligible for sponsorship under this programme. At present about a 1000 children receive the scholarship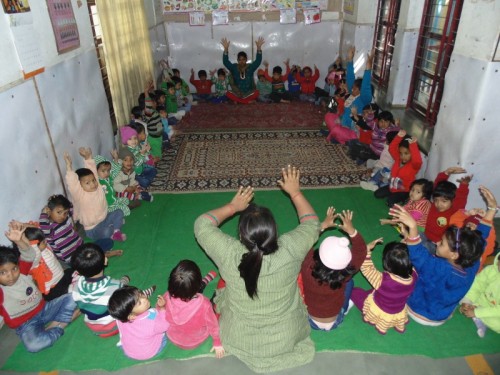 Dr Bhalla says the impact of this programme has been positive with the result that it has kept the children back in school without any drop outs and secondly other children who are in the vicinity of these kids and find that they are capable of getting this scholarship are also coming forward for it.
Parents and children are both seeing value in this programme not just from being at school and excelling but also from an overall development point of view as they also get career counseling. Many of these children are doing well. Some have even got into Engineering and Medical colleges.
That's not all. In order to impart skills to enable differently-abled children, school dropout girls as well as other children from low-income families to support themselves, DCCW started a Vocational Training programme in 1976. Through this programme they conduct training in cutting and tailoring, embroidey, painting and Beauty Courses. Informs Dr. Bhalla.
Our focus for this programme has largely been on girls in the age group of 15-18 years. To a large extent these girls are married off by their parents forcing them to drop out of schools. But, the impact of our programme has been positive with most of these girls now having a job in large beauty salons like Lakme or L'O real or having started something on their own.

It has also automatically deferred their marriage. The girls are more confident and have a sense of pride of being independent and earning for themselves and their family.
Sunita, is one such girl who has benefited from the vocational training programme. She came from a family who could barely dream of anything beyond one square meal. Sunita enrolled in DCCW's Beauty Culture Training programme and is today running her very own beauty parlour 'Madhu Beauty Parlour' in Dakshin Puri.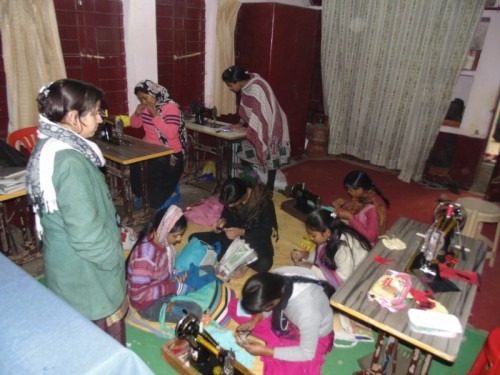 Similarly, there is Tarannum. She belongs to a family of seven and her father is the only earning member. She came to DCCW to take a course in cutting and tailoring and now takes sewing orders from the community around her and brings in Rs. 2000 to 2500 every month. Tarannum is now dreaming big of becoming an entrepreneur, with her own shop and staff.
Currently, there are about 400 youngsters from across Delhi who register with DCCW for the vocational training programme. Bhalla and her staff are now looking to add other courses in the areas of cooking and baking.
With a mission to provide every child with a childhood and have a society where all children have all that is rightfully theirs and every opportunity to realize their potential, over the decades, DCCW's programmes have grown and diversified to cover medical services, nutrition, vocational training, adoption, rehabilitation of physically and mentally children and the provision of day care and non-formal education to the underprivileged children of Delhi and the surrounding areas. Today, these services reach approximately 2500 children daily and are provided virtually free of cost to them.
While all these programmes are being run successfully with a staff strength of over 70 individuals, many of whom who have been with DCCW for almost two decades or more, Dr Bhalla says that they are still faced with challenges. Says Dr. Bhalla:
Our biggest challenge is that of finances. Cost of services is rising. We are thankful to our staff who have been with us for so long despite these challenges. They are with us because of our ethics and philosophy.
Running an NGO is a challenge in this country and the biggest challenge is that of raising funds and maintaining transparency. DCCW's Bhalla says they have no issues with transparency as everything is accounted for in the books. And, according to her, it's this working philosophy that has kept her staff here for so long despite the low salaries.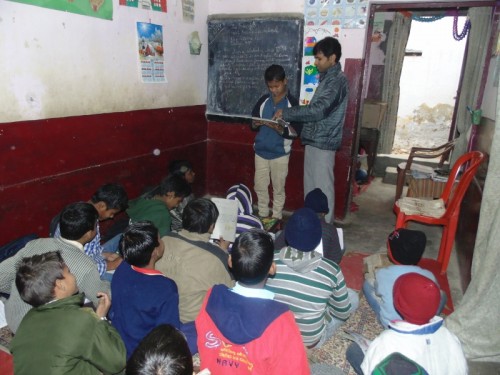 DCCW's idea is to now build a huge corpus so that they can provide the best for their children and also take care of their staff. Towards this effort, since March 2013, DCCW has been listed on GiveIndia as a Tier1 organisation after a rigorous audit and verification process. Dr. Bhalla explains:
The partnership with GiveIndia has specifically helped us to reach out to individual donors across the world who would otherwise not have known about DCCW and the various programs undertaken and the number of children reached out to and the impact on the beneficiaries. It also helps to immediately establish our credibility when we approach corporates for support.
Going forward, Dr Bhalla and the DCCW council members are clear that irrespective of the challenges, the effort will be towards making DCCW self-sustaining. We wish DCCW the very best in their efforts and hope that many more less-privileged children realise their dreams through them.
About the Author: Anusha Subramanian, a British Chevening Scholar and an Award winning journalist started her journalism career 19 years ago. She has worked with Mid-Day, The Observer of Business & Politics, Business Standard, Hindustan Times and Business Today. Anusha is also a trained mountaineer and has started a social initiative called summiting4hope to help rehabilitate the flood affected victims of Uttarakhand.