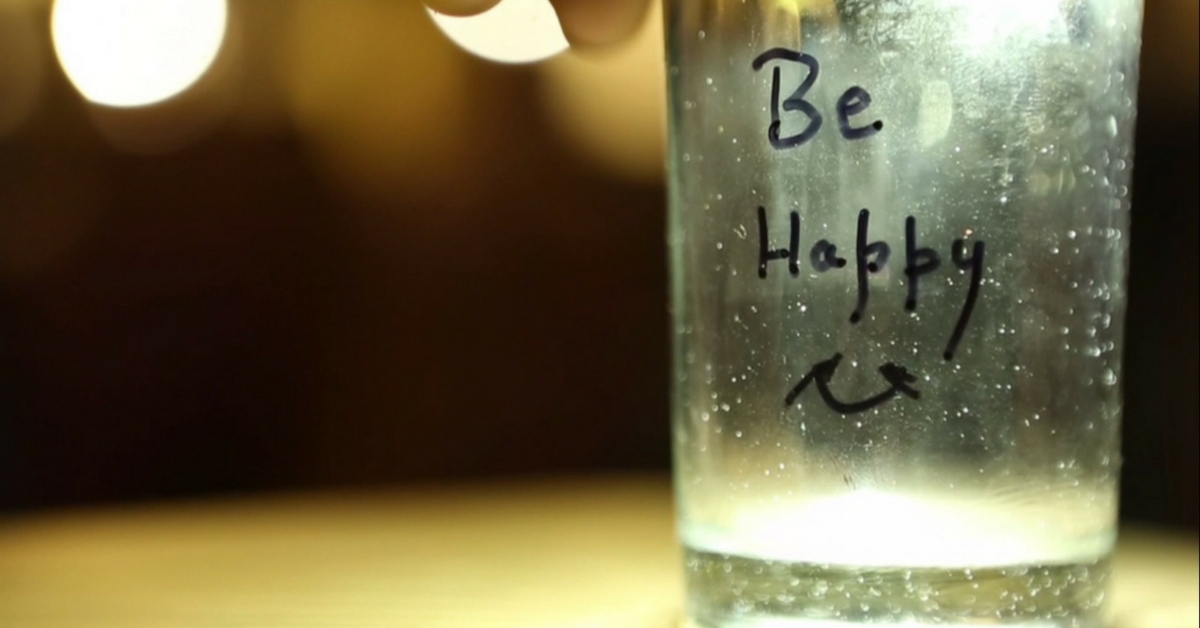 A United Nations report placed India 118th in the list of Happiest Countries in the World. So how do we know what makes Indians happy?
A United Nations report placed India 118th in the list of Happiest Countries in the World. So how do we know what makes Indians happy? A group of six friends decided to find out for themselves in one epic journey.
Last July, five of my friends and I left home for a journey that changed our lives. We travelled 18,000 km, went to 27 out of the 29 Indian states, and stayed on the road for 66 days. We lived through all of this to find the answer to one question—'What is happiness to the people of this country?'
As bizarre as it seemed, I initially shared this idea with my friends who had also been a part of my team in the TV show we had worked on before this. The group included myself (Neeraj), Dhruv Chauhan (anchor), Tushar Joshi, Rashie Sharma, Juhi Goklani, and Charandeep Kalra. All of us are primarily TV producers, and have worked together and separately on TV shows as creative producers for close to 5-6 years.
When I told the group about my idea, all of them instantly came on board, excited about the idea of "looking for happiness".
The journey was long and arduous, and we faced many ups and downs. We had multiple car breakdowns, on highways, isolated stretches, and dangerous terrain. I think it's safe to say that we have seen it all.
We have slept on a state border, when we were not allowed to pass through Tripura into Mizoram. We have spent a night lying on a dhaba's khatiyas in Uttar Pradesh. Losing money, discarding the car that we set out with, and repairing and re-repairing our equipment have all been part of the journey.
Wherever we got stuck, we got a push from the locals to get us out of the situation. Once, army men opened up their guest house for six strangers to stay the night; another time, a policeman in Uttar Pradesh helped us reach the service centre when our car broke down. There was even a dhabawaala who opened his kitchen and his dhaba at 3 am to feed us, so that we could drive ahead.
We left with a plan, but two days on the road, and that plan went out the window. When we left a city in the morning, we did not know where we would reach, or where we would end up staying. After meeting people through the day, we would decide where we wanted to stay only by that evening.
But it's an ecstatic feeling to know that despite all these difficulties, we made it through.
The idea of going on this search, and shooting it, originally came from a survey that I read. It talked about how India ranked 118th in the world on a Global Happiness Index. I was extremely intrigued about why a country like ours is unhappy, and what the idea of happiness means to its people.
1. Looking at the bright side of life (Gujarat)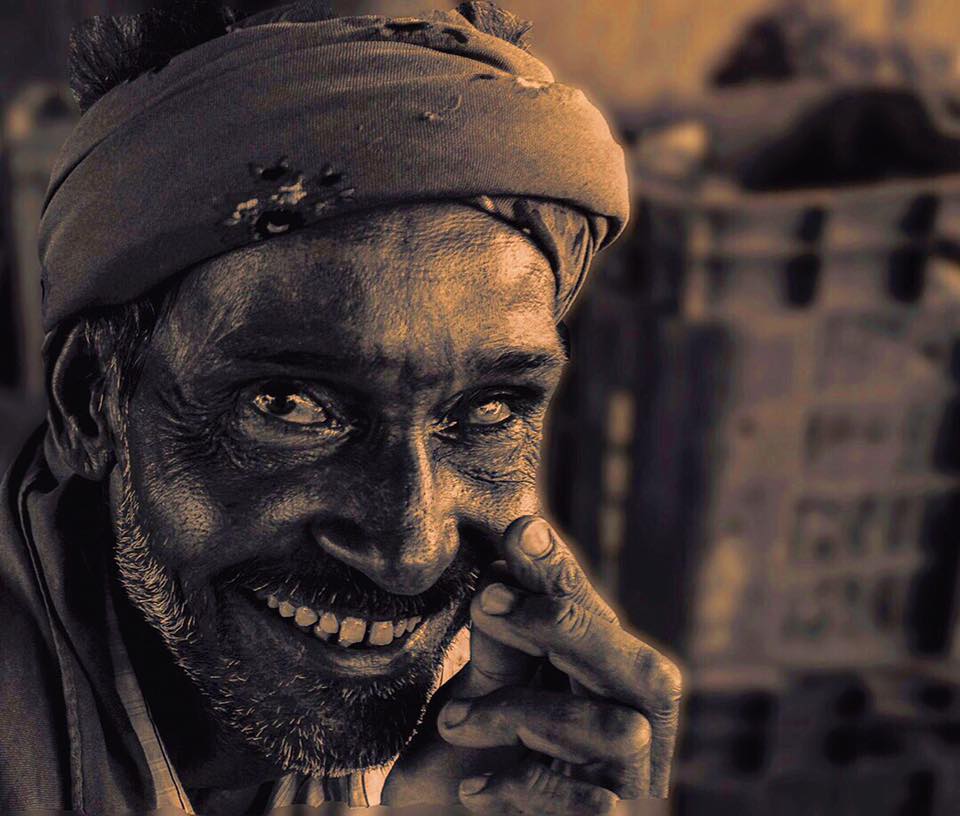 This guy lost an eye, but still chose to hold happiness in the one that is left. I met him en-route Patan, Gujarat. Looking at him, you'd think that fate has been so harsh. But he doesn't think that way. He chooses to look at the brighter side of life.
2. The happiness of giving (Rajasthan)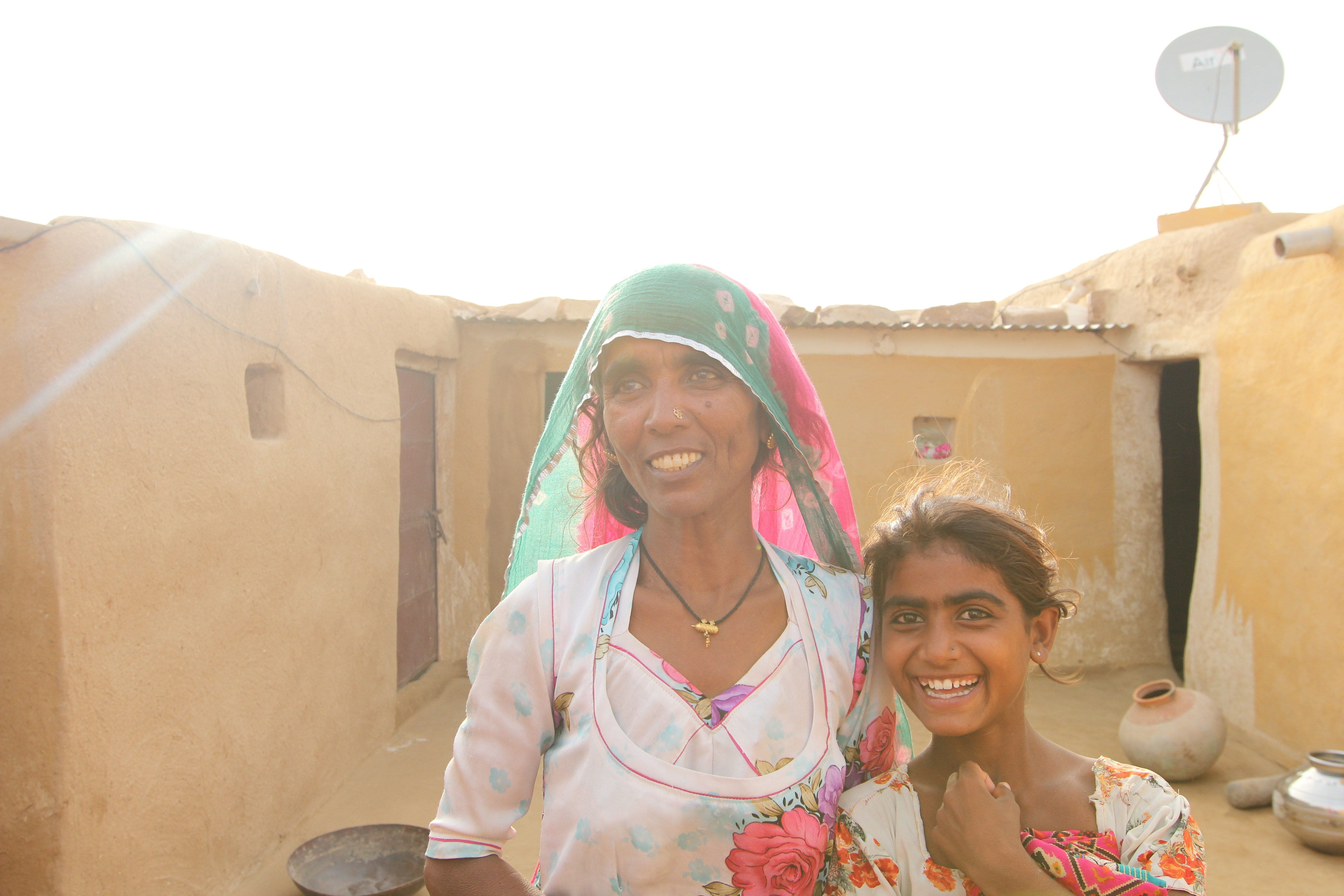 The mother who has just given all her life, and never expects or asks for anything. One gift from her boy, and she is exhilarated. She taught us that happiness is giving!
3. Happiness in 'Heaven on Earth' (Jammu & Kashmir)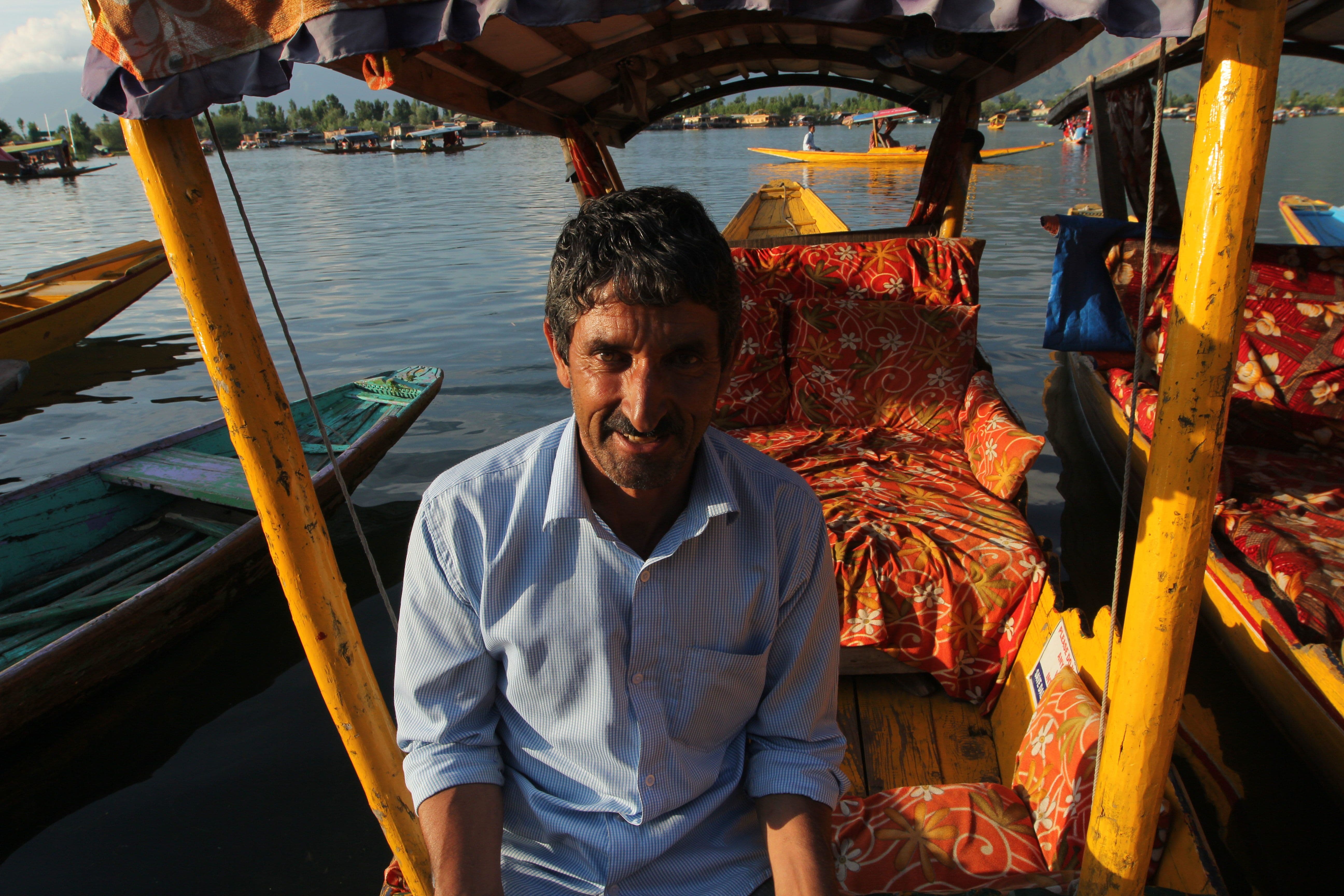 Living in the state that has apparently been created by God Himself is his happiness. He tried to soothe me every stroke of the way, telling me, "Aage dekhiye, aur sukoon milega…" ("Look ahead, and you'll find peace…") His belief and his smile made me happy!
4. Happiness in the written word (Telangana)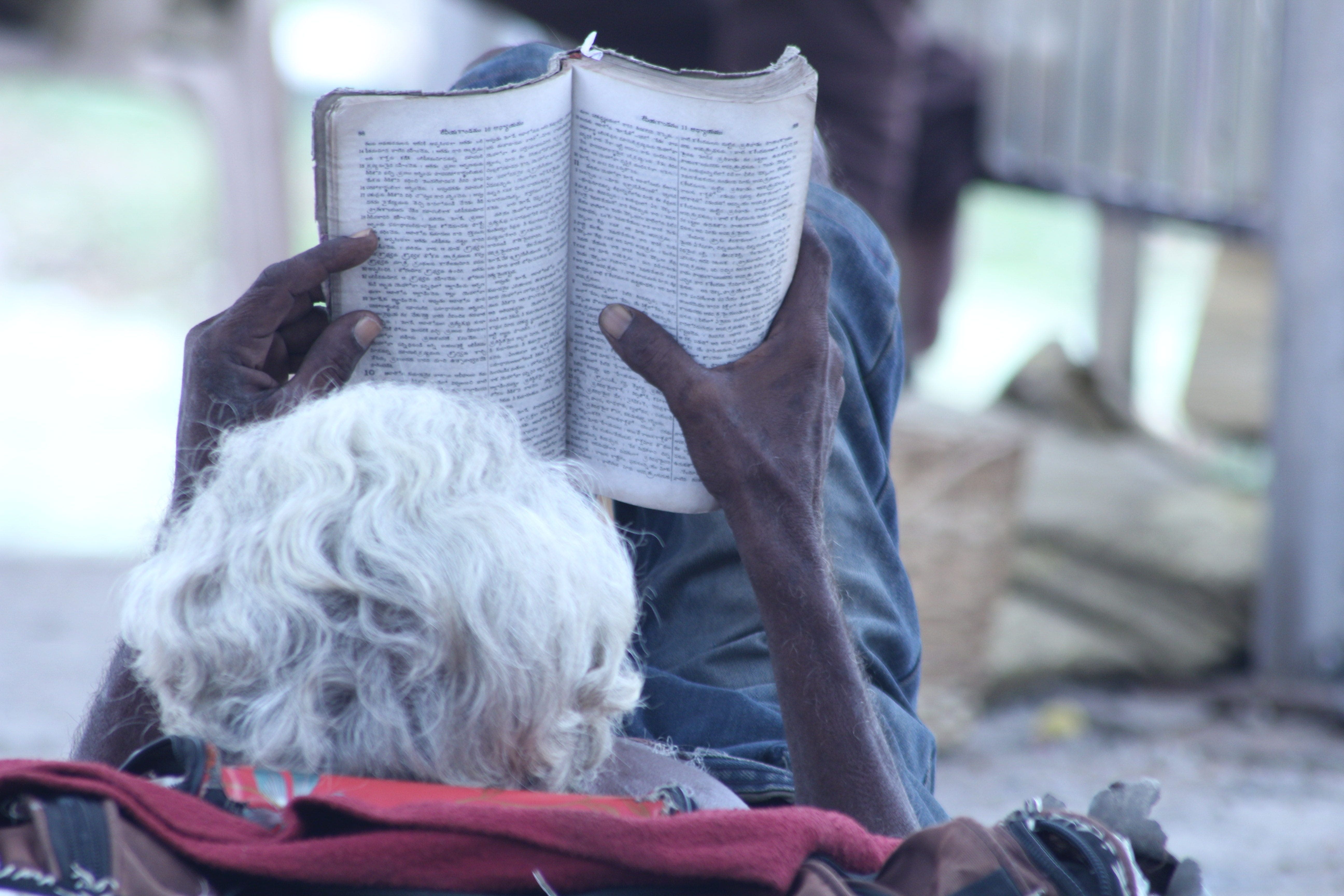 A nomad soul like me, just that life hasn't treated him so well. I didn't talk to him. He looked so happy reading his books. I just gawked. Even on the busy streets of Vizag, on his 2 sq. ft. of sheet and with his bag full of books, he seemed happy!
5. The happiness of independence (West Bengal)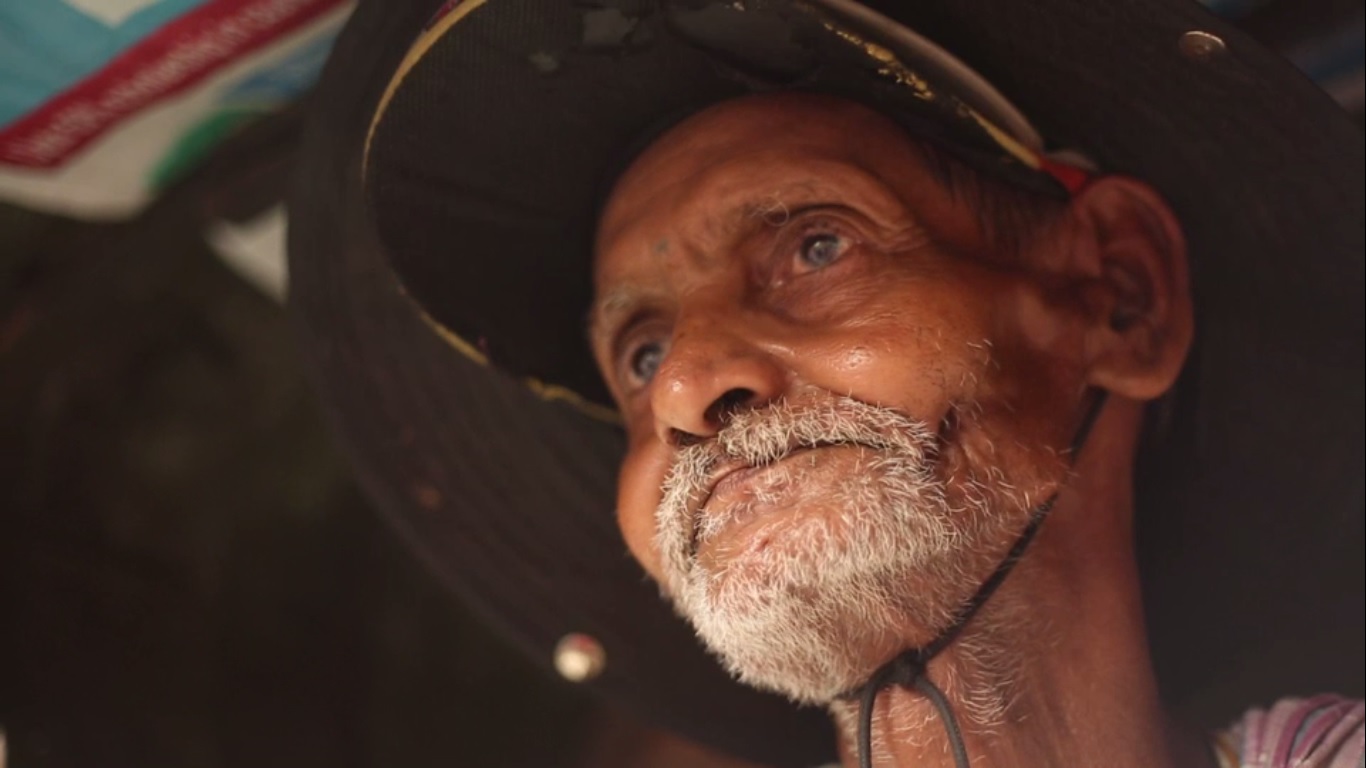 A 77-year-old man, who ideally should have no motivation to do physical labour like hand-rickshaw pulling at his age. Working at this age is his helplessness, but independence is his happiness. If I live that long, I want to be driven and motivated like him!
6. 165 reasons to be happy (Mizoram)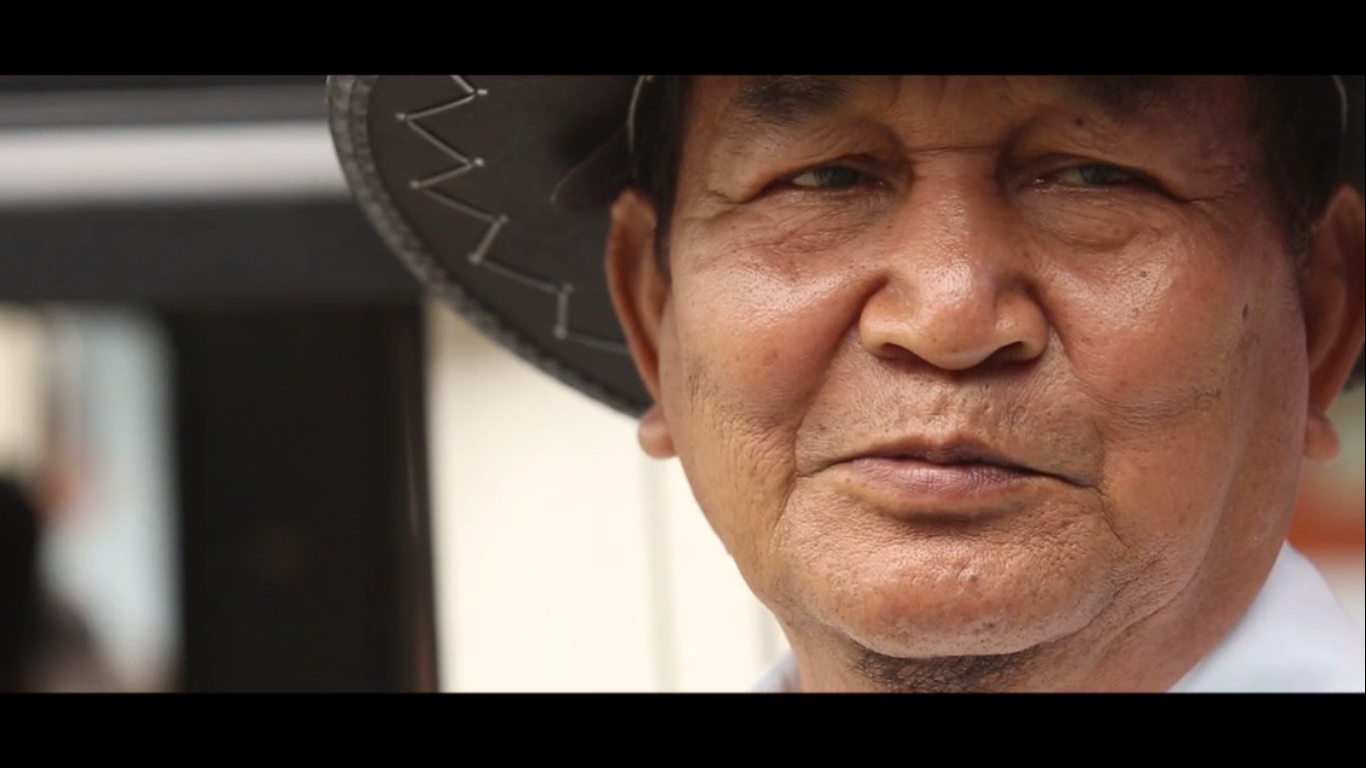 The head of the largest family in the world, with 165 family members. He has married multiple times, and has around 100 kids and is still counting his grandkids. His family is his village, his workplace, his world, his life, and his happiness, I guess!
7. Happy and proud to be Indian (Meghalaya)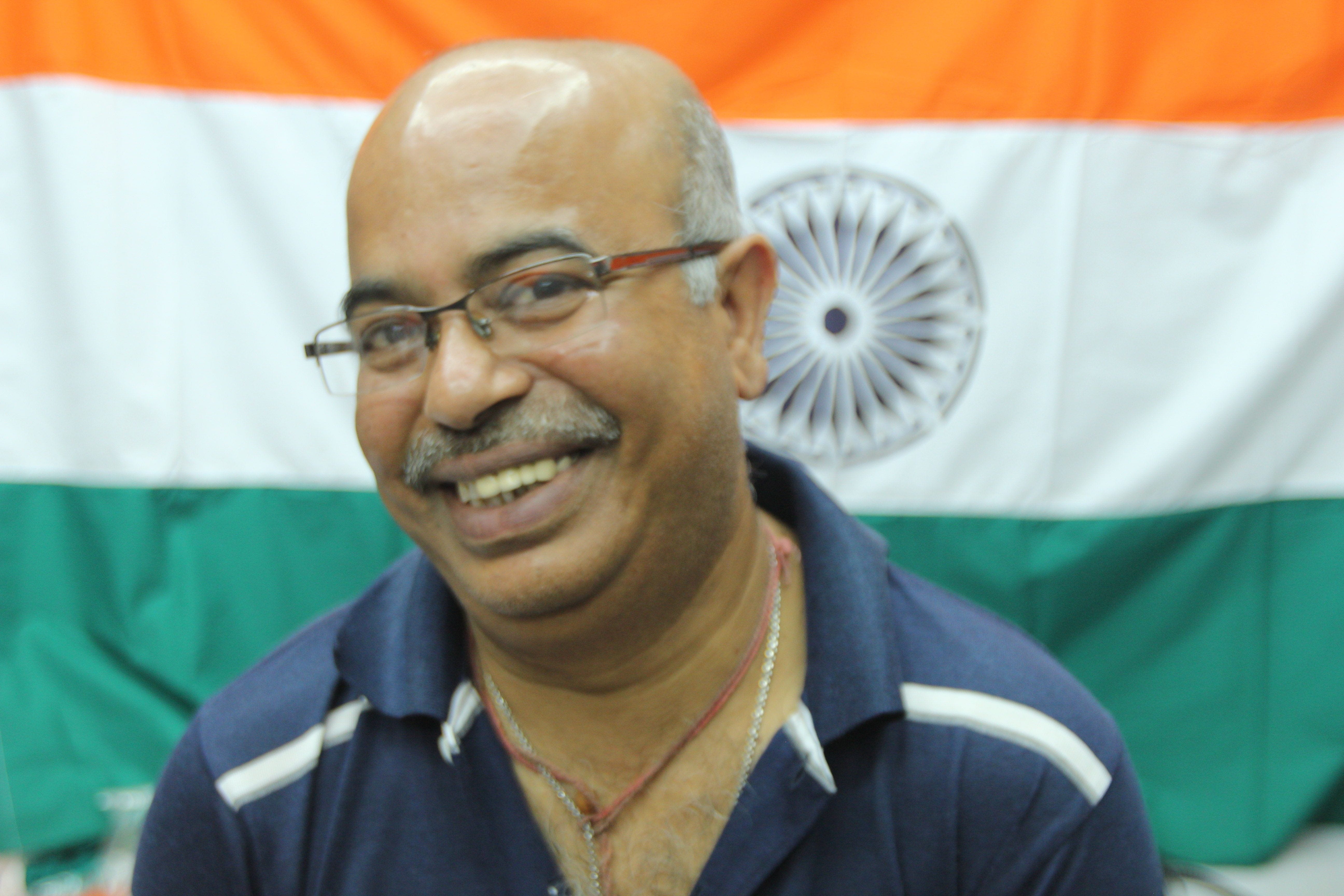 A guy who makes and sells Indian flags. No, it wasn't 15th August when I visited him. He does it because the pride of being an Indian is his happiness!
8. The power of faith (Punjab)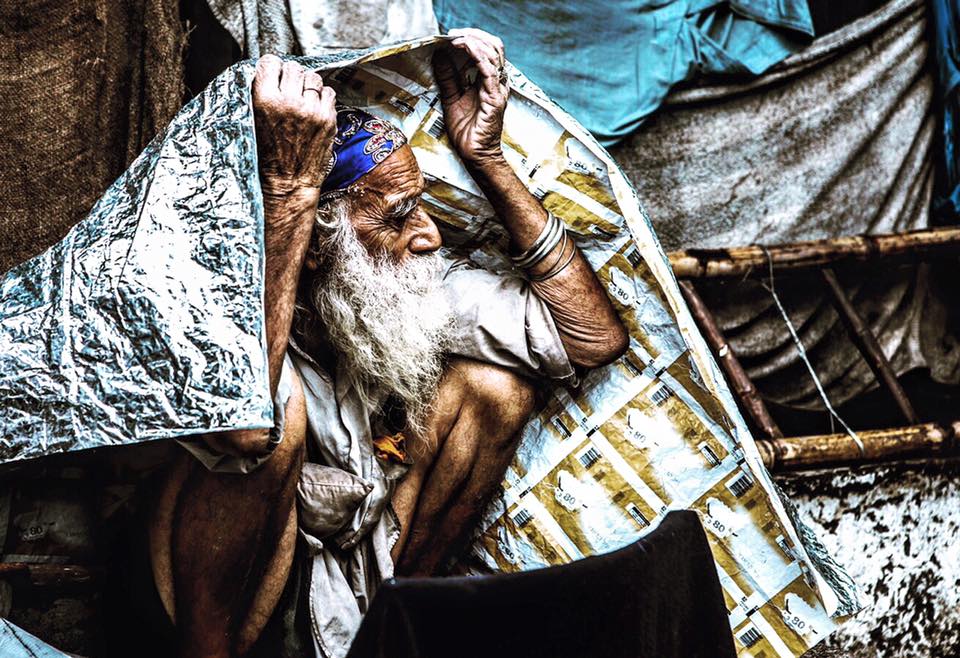 He might not have a roof to cover his head, but he still has the belief that God will never leave him unprotected. He sat outside the Golden Temple because he knows, inside or outside, God is still watching over him.
9. The joy of the open road (Haryana)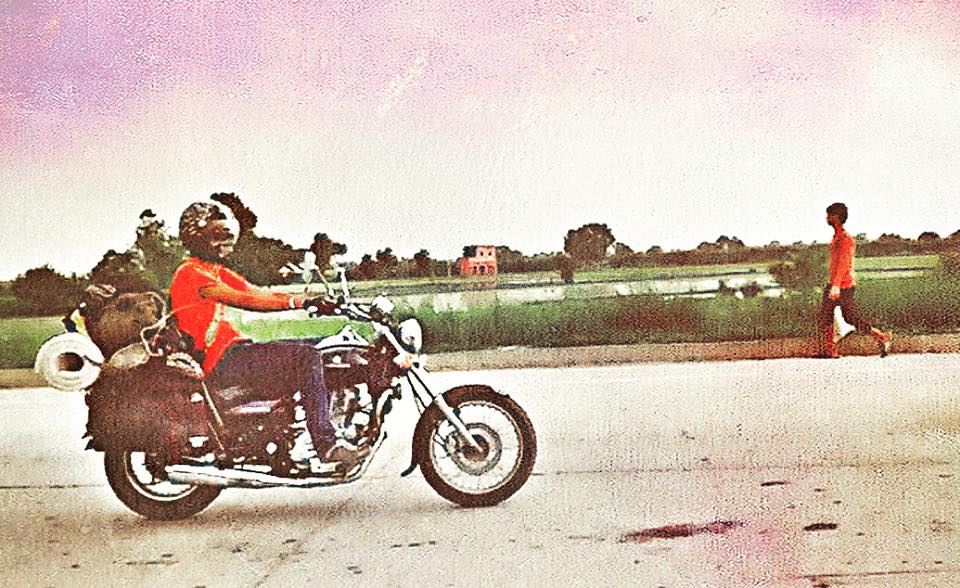 He found his calling way before I did. An army man before this, Lakshya is now a traveller. His happiness is being on the road. When I saw his journal, it was like receiving reinforcement in the very first leg of my journey. It made it easier to pursue my quest.
10. Peace on the banks of the Ganga (Uttarakhand)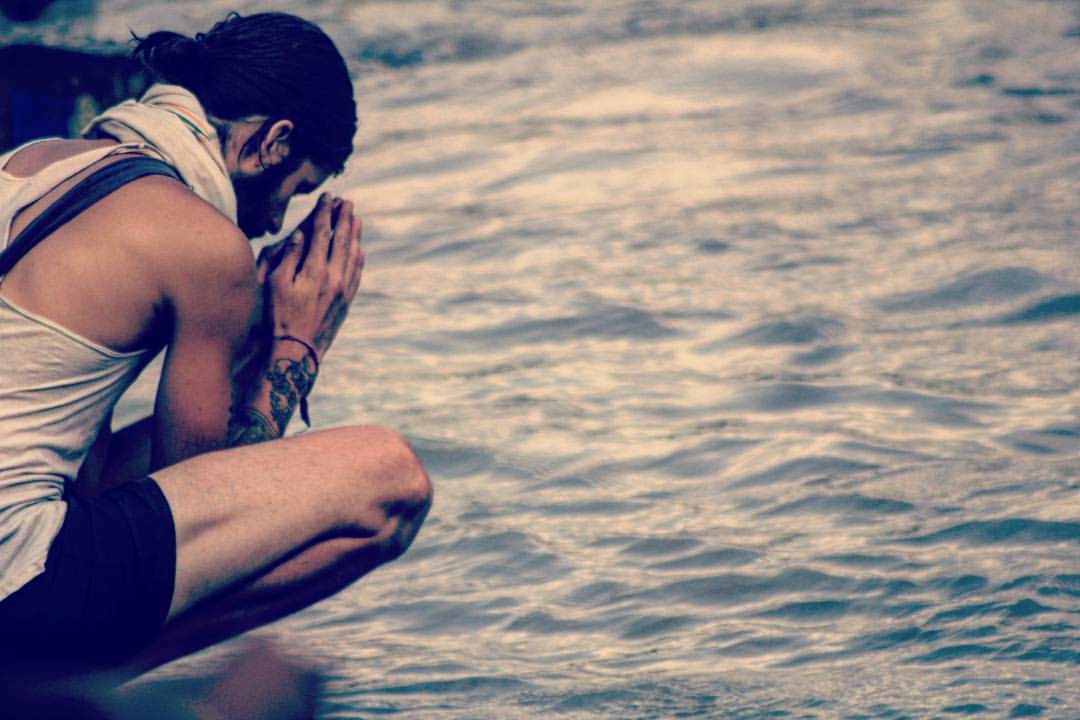 The Ganga is a source of happiness for millions, because it's believed that it takes away all your pains and all your ills. He found peace like so many others on these banks. When he joined his hands and bowed down, it felt like real gratitude.
11. The man who understood life (Bihar)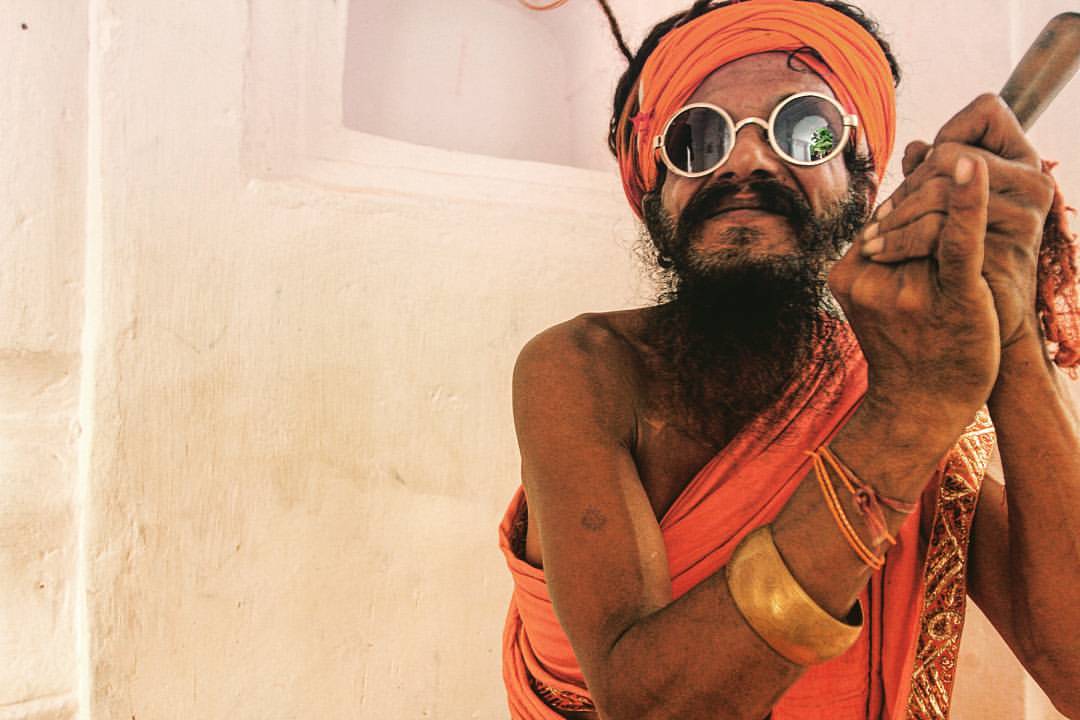 If I had to summarize my life in the '10 best people that I have met' category, he would top the list. His name is 'Kalp Mochan Anand Bajr Swami Muni'. Let's just say that he had his facts and fundamentals about life clear and straight.
12. Ashes to ashes… (Uttar Pradesh)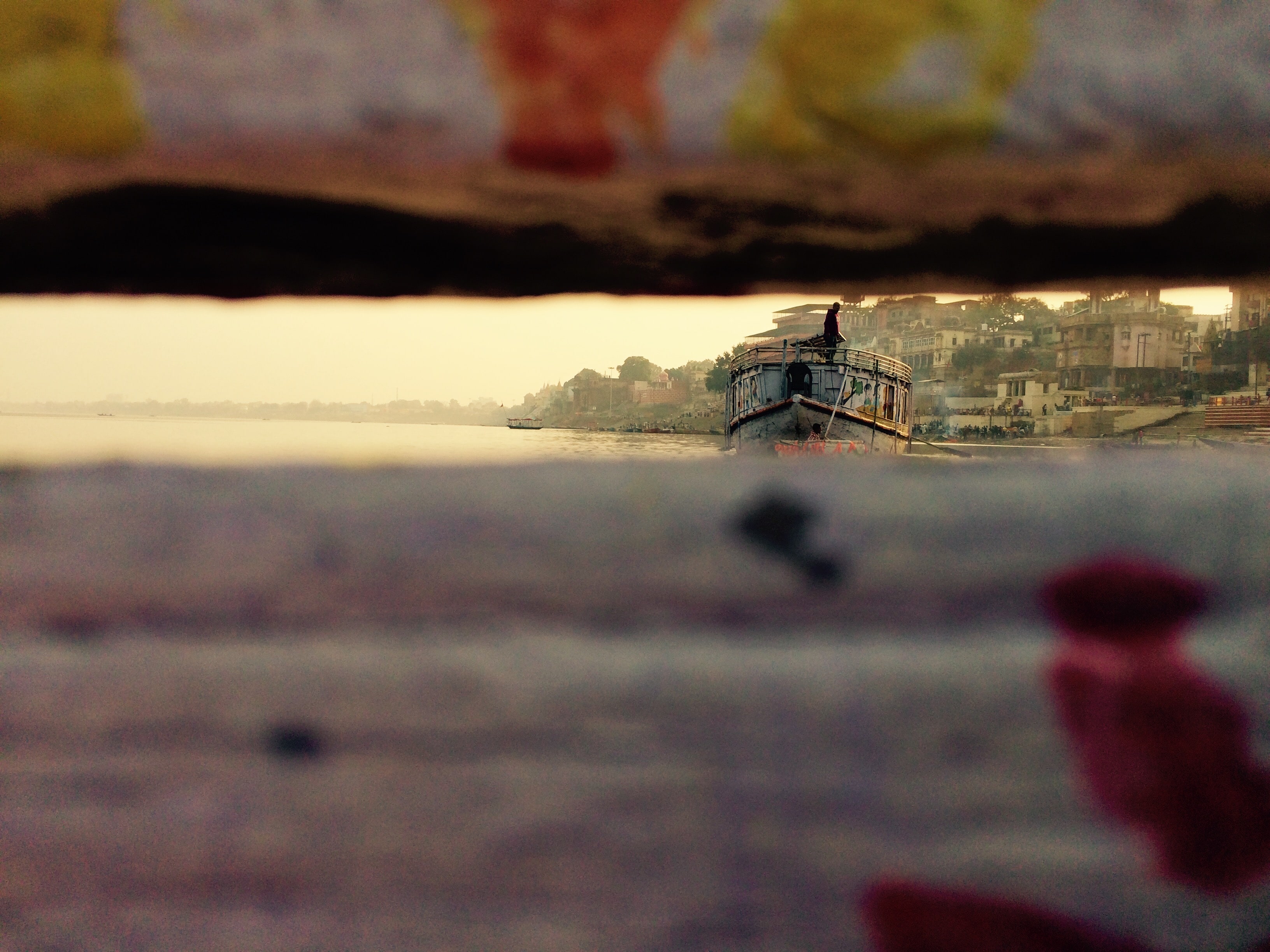 This guy cuts logs for people to burn their near and dear ones into ashes. I couldn't dare to ask him about his idea of happiness. He said this one thing that got stuck in my head though, "The wood that I cut when people die gets me the wood that I cut to cook food at home."
13. How to make someone happy 101: Take an interest in their life (Assam)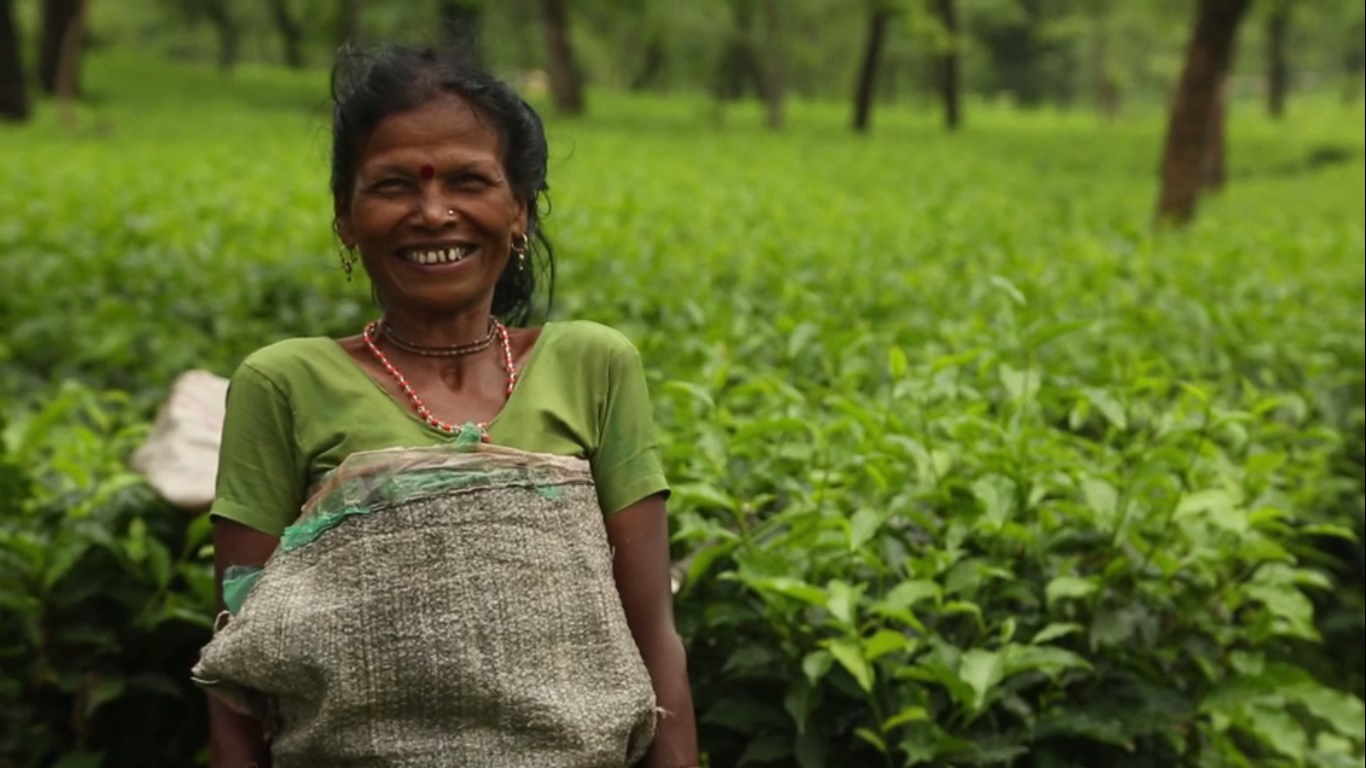 Married young, has kids, and picks tea everyday of the season in these tea estates. Her happiness is the sheer fact that someone took interest in what makes her happy.
14. The joy of solitude (Sikkim)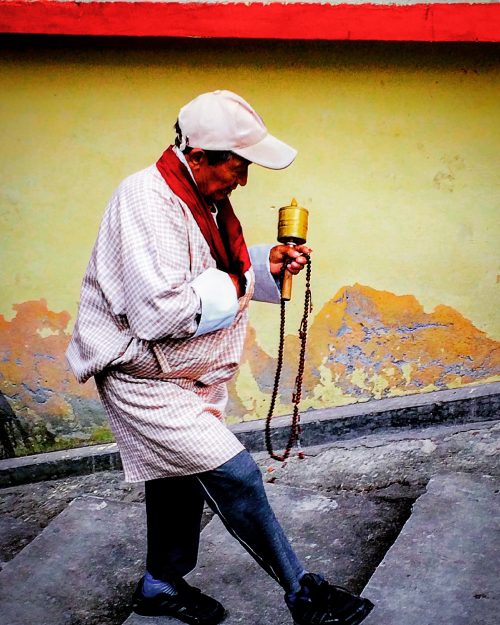 Solitary life, that I never understood, makes him happy. He did not speak to me, as he was too busy chanting. His friends say he is not a talker, but a doer.
15. When feeding others makes you happy… (Karnataka)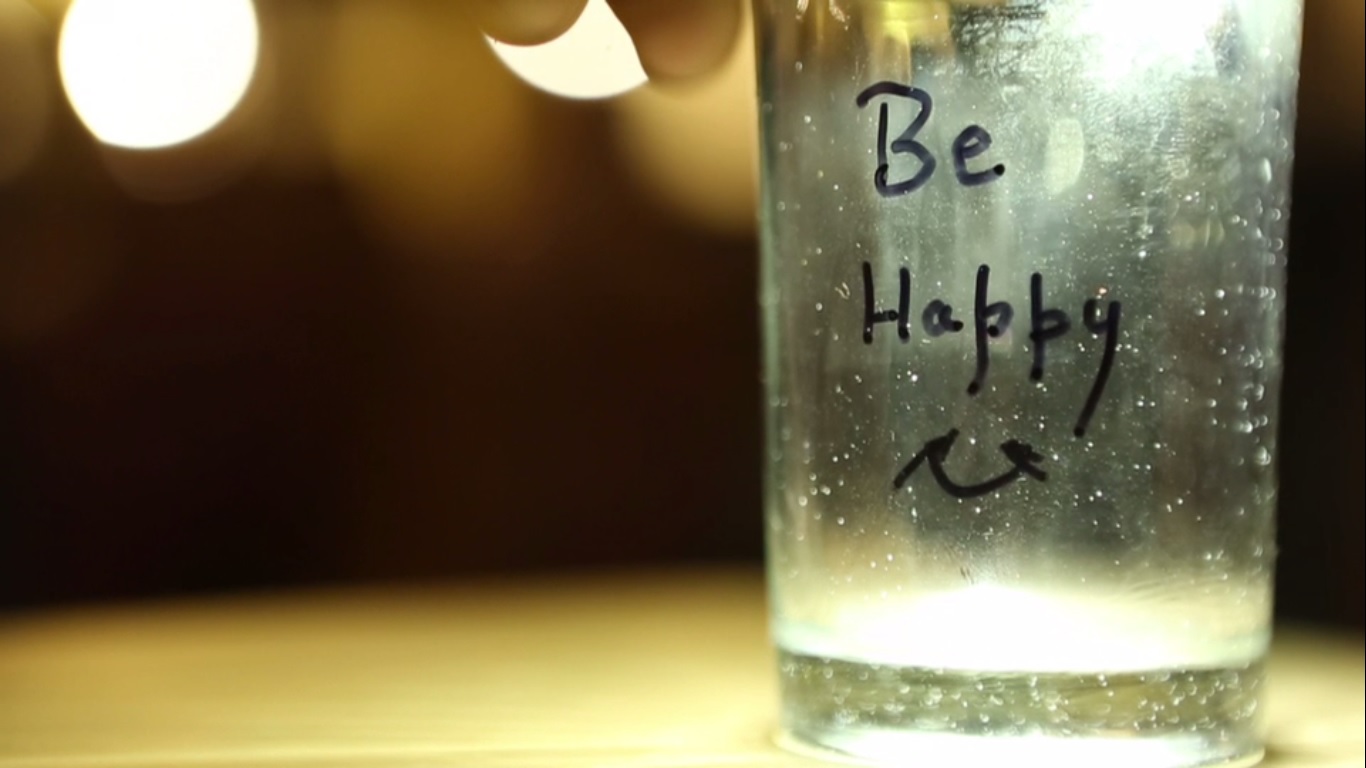 I always knew food is something that makes me happy. In Karnataka, I met a man whose happiness is serving great food. We were a match made in heaven! This is how he wished me good luck for the last leg of my journey.
16. The faces behind faces (Kerala)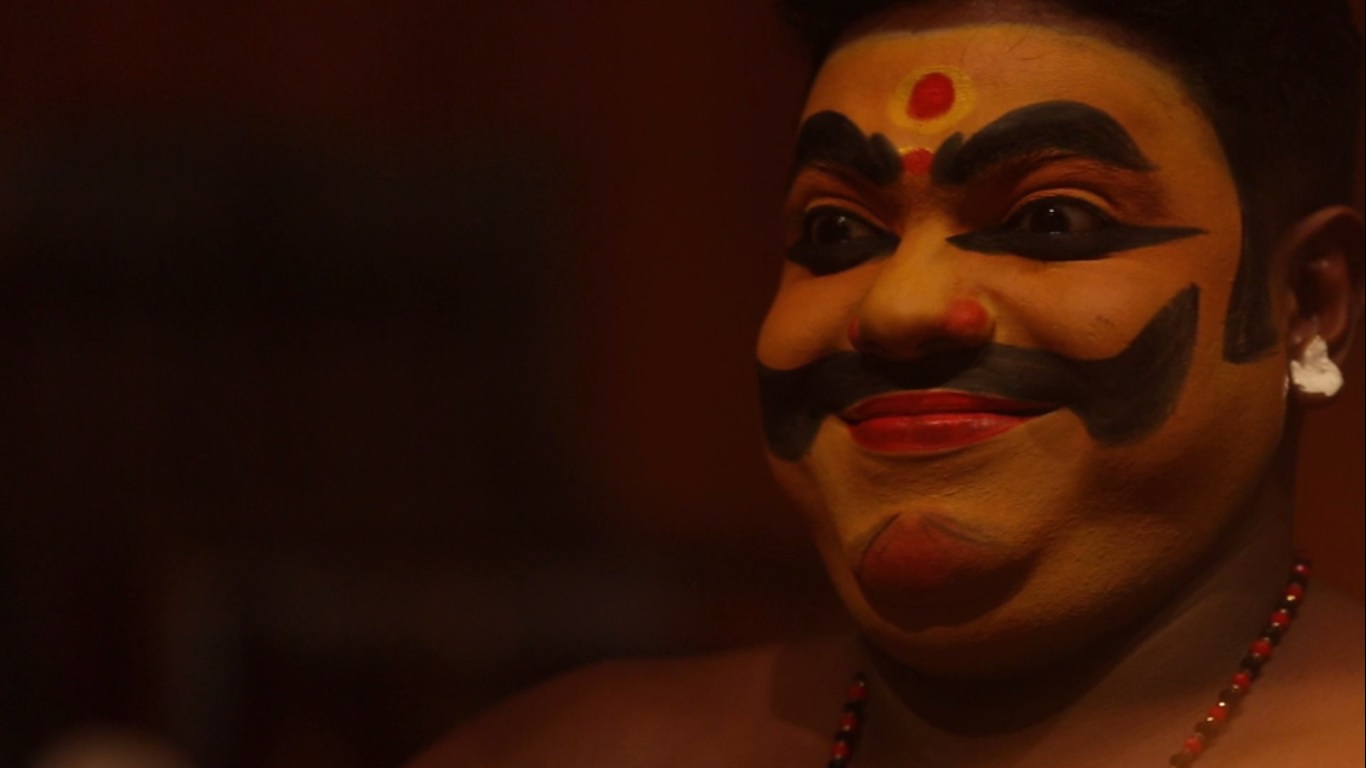 Faces that are capable of conveying so much, and faces that can hide emotions behind their painted pseudo faces. Faces that are there in front of me, but still not there…
17. A fisherman's joy (Tamil Nadu)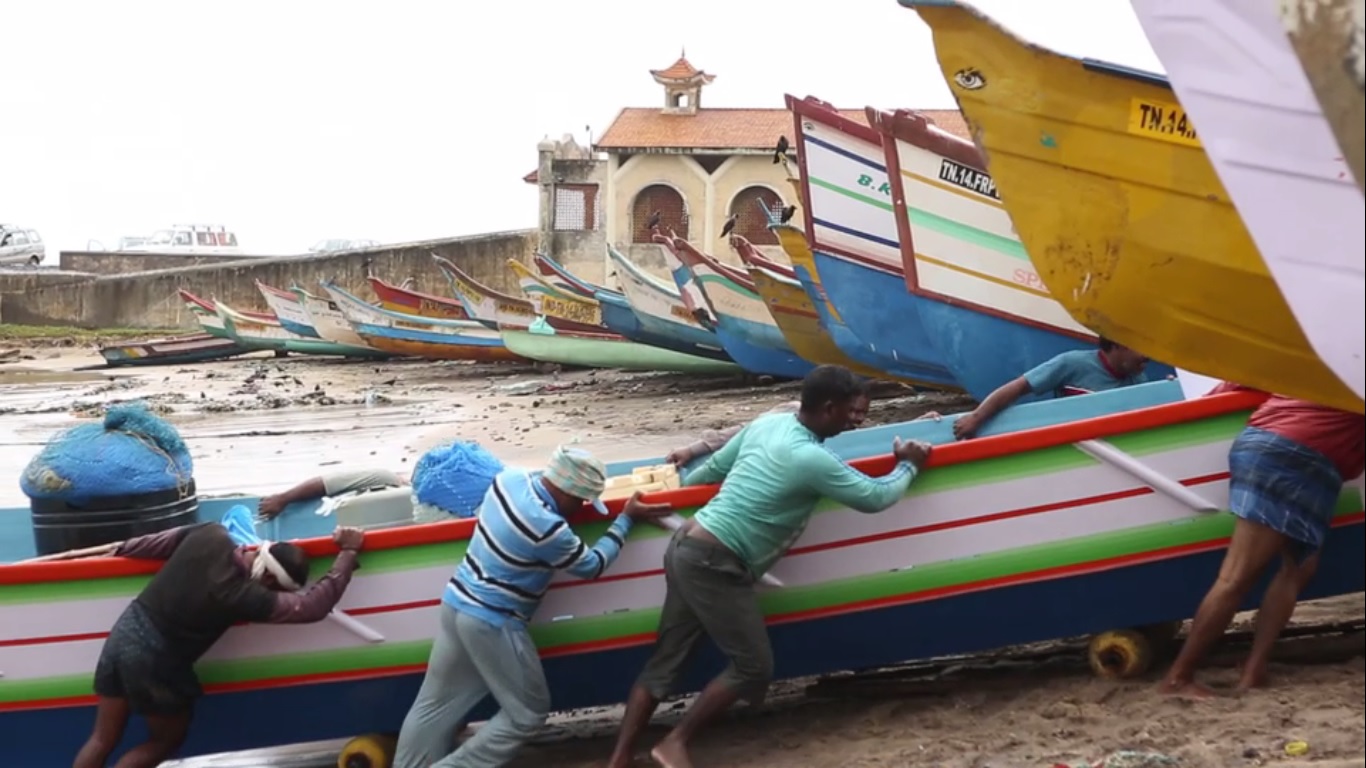 Their catch is their livelihood, and their happiness. But happiness doesn't come to them daily. However good or bad the tides are, they keep going against them just to survive. They don't earn money—they just fish for food for their kids' survival.
18. Happily into the wild (Andhra Pradesh)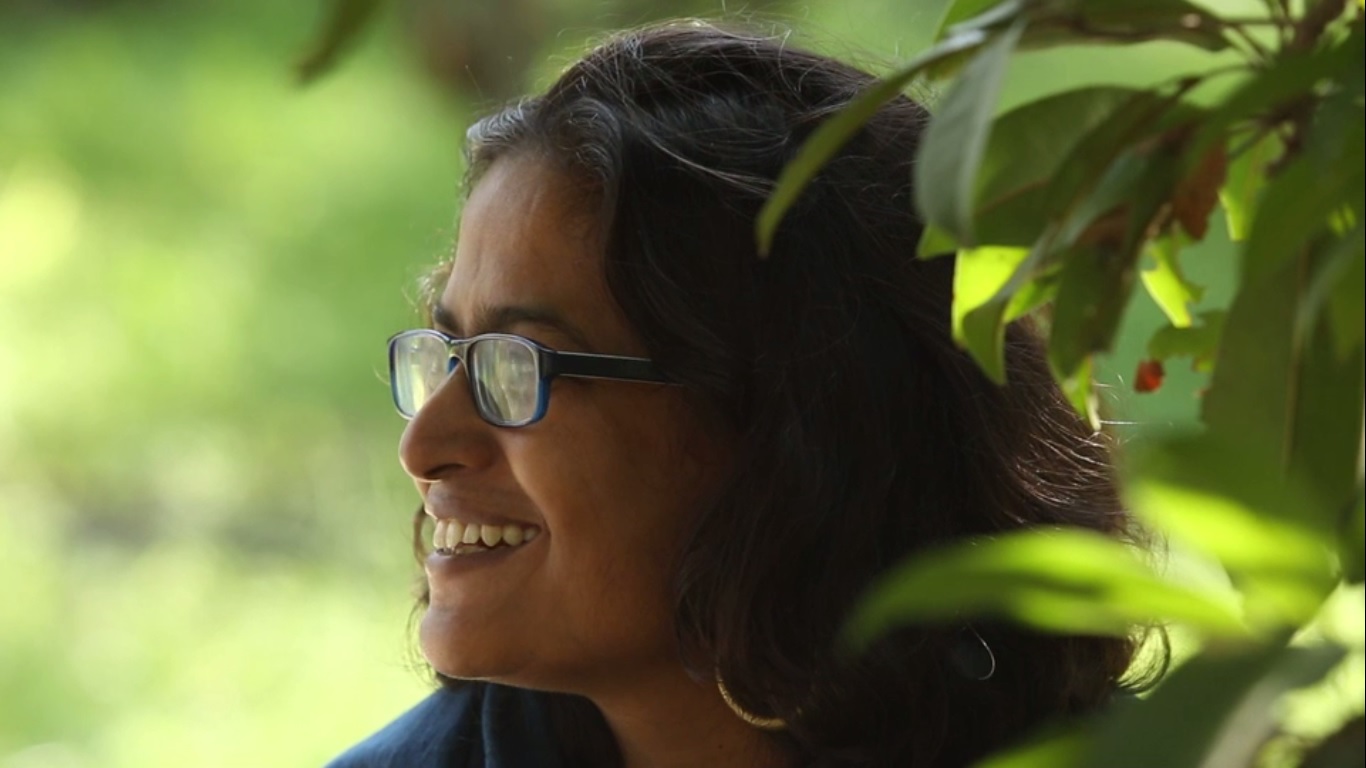 She left her corporate job in the US to come and nurture the farms her family owned. It was then that she realised that being a slave to technology was not her happiness—being surrounded by nature was.
19. Seeker of happiness, voice of truth (Chhattisgarh)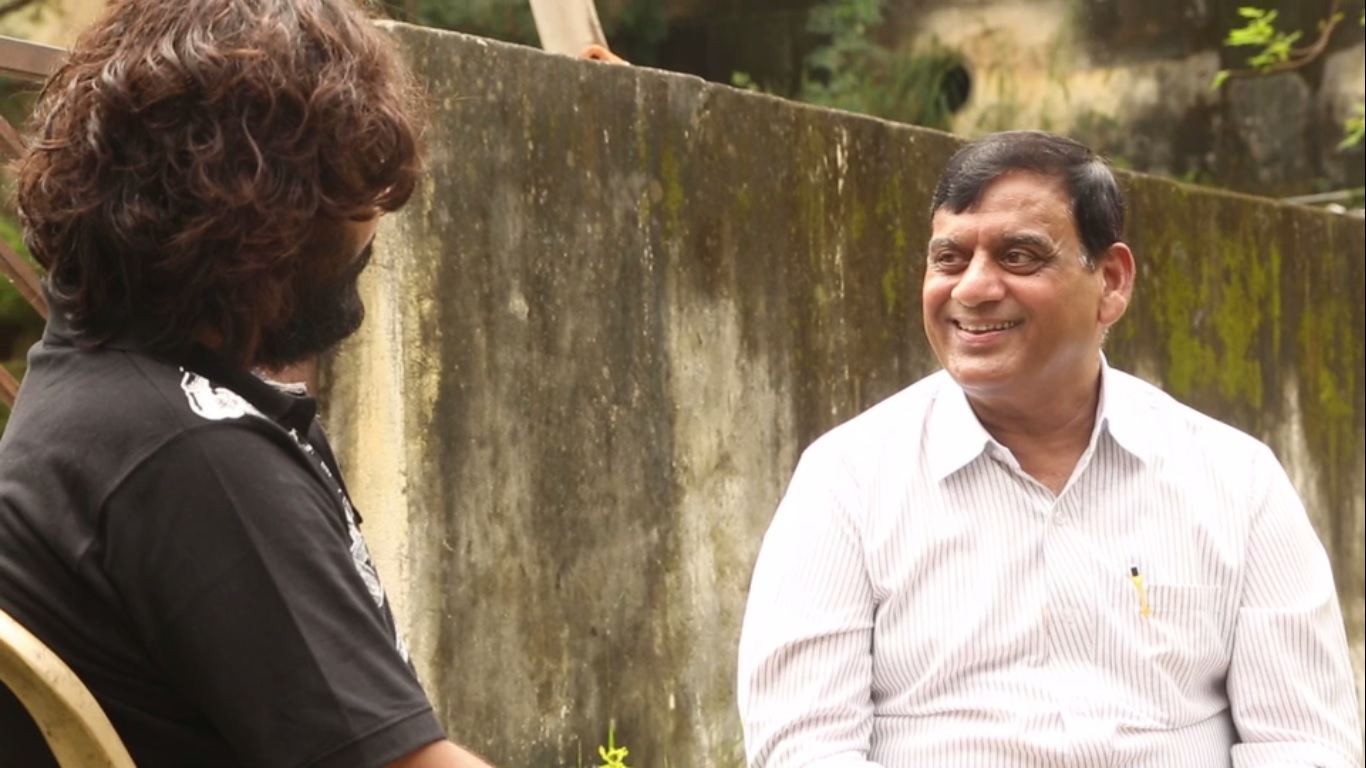 He told me, "Aapko mile toh hume bhi bata dena ki Khushi kaise milti hai." ("If you find it, let me also know how one finds happiness.") A seeker like me, he believes in doing his part. He owns a press, and the news that he publishes either delights people, or ignites them. Whatever it is, he is the one who creates a stir.
20. Born to be happy (Jharkhand)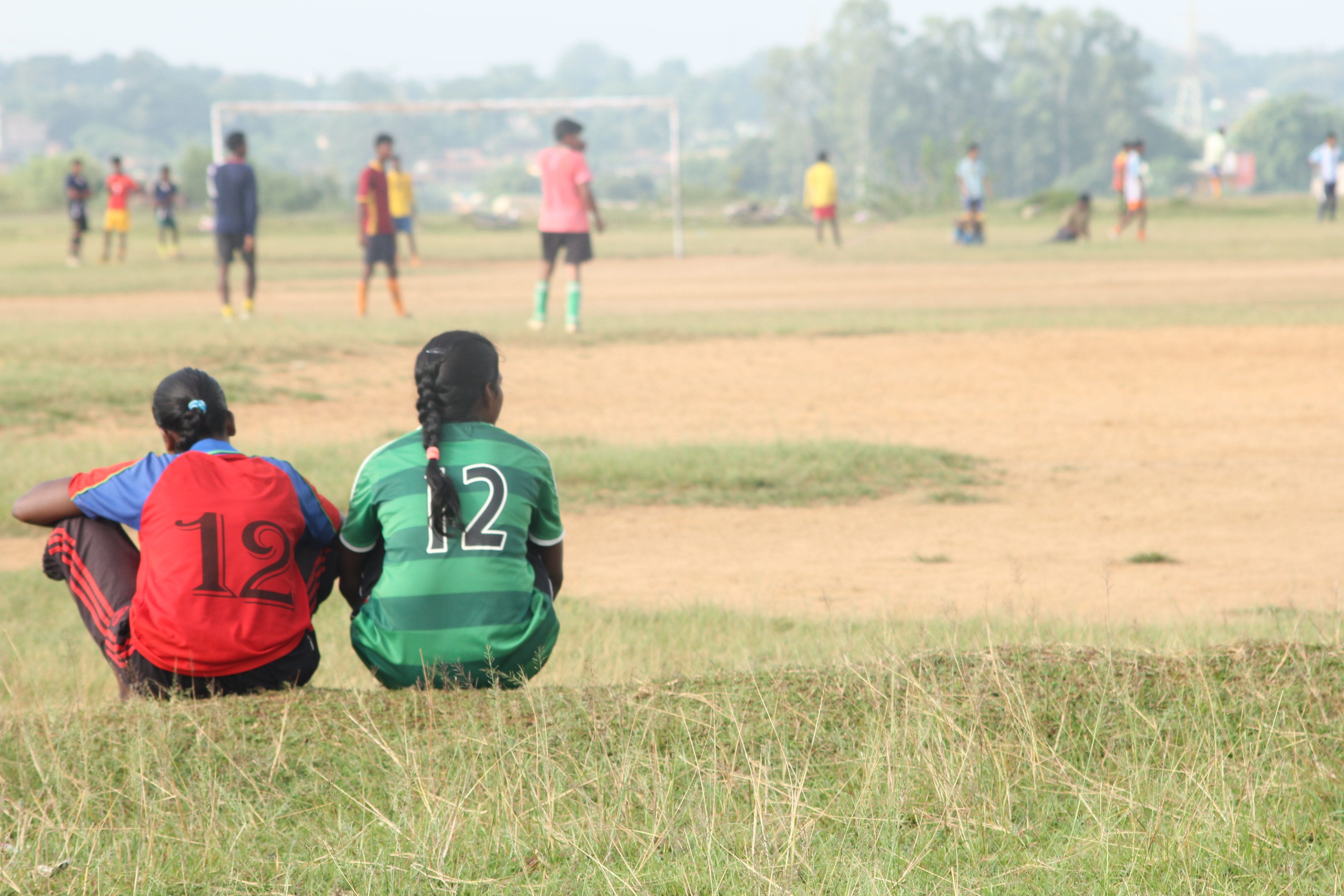 Seeing these tribal girls play football bring instant happiness. I am at Yuwa, an organisation that makes these young tribal women understand that they are born to change lives.
21. The lifeguard (Orissa)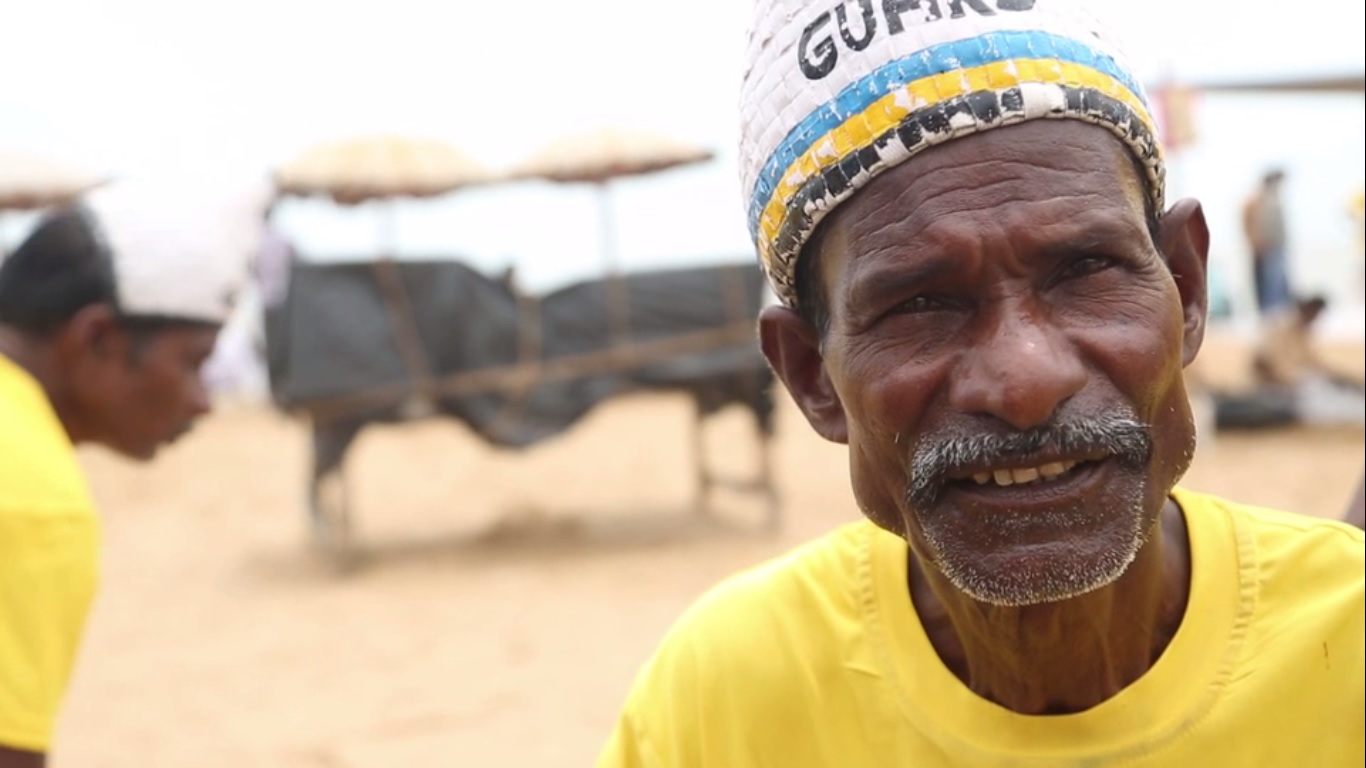 He saves lives for ₹200, or less sometimes. He is a life guard at Puri Beach. The promises that we make when death approaches, and the follow-throughs that we make when we win the battle with death, are two different things. His happiness right now is still a dream. But, for me, he will always be a saviour.
22. Delight in Durga (Tripura)
He is a devotee of Durga, and that's what he handed to me as a happiness souvenir—an idol of her. He worships her, adores her, and believes in her, saying, "Maa saath hai…toh khushi mil hi jayegi..."  ("If Maa is with you…you will definitely find happiness…")
23. Musical bliss (Nagaland)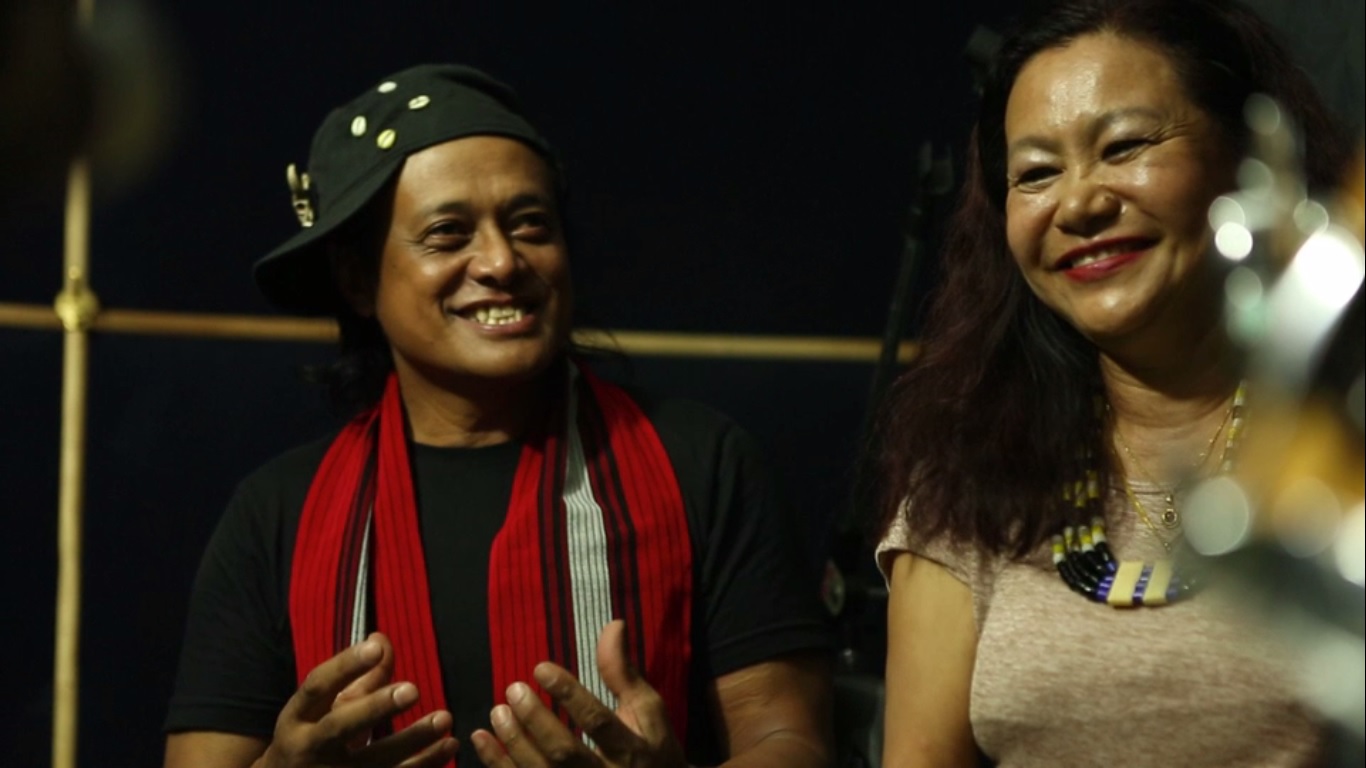 These two are a couple of music lovers and professional musicians. Their music took me to a different place altogether. They won a national award recently for a musical instrument that they invented, called the Bam-Hum. Needless to say, that was my happiness souvenir from Nagaland as well.
24. The King of Rewa (Madhya Pradesh)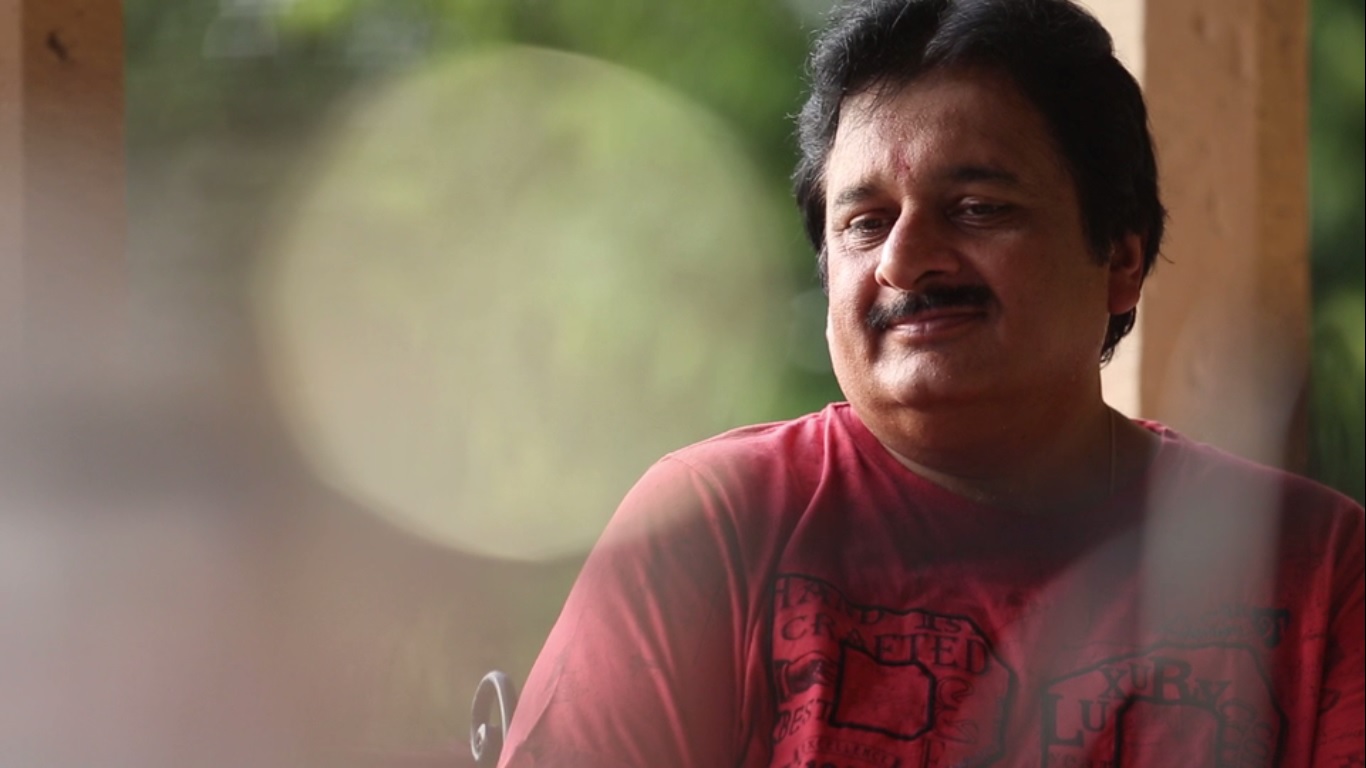 I met the King of Rewa in the heart of our country. He proves that the state is not called the heart just because it lies at the centre. His hospitality and forthcoming nature were all heart. He is a king of the masses. He is the king who cooked a delicious meal for me.
25. Finding happiness in caring for others (Himachal Pradesh)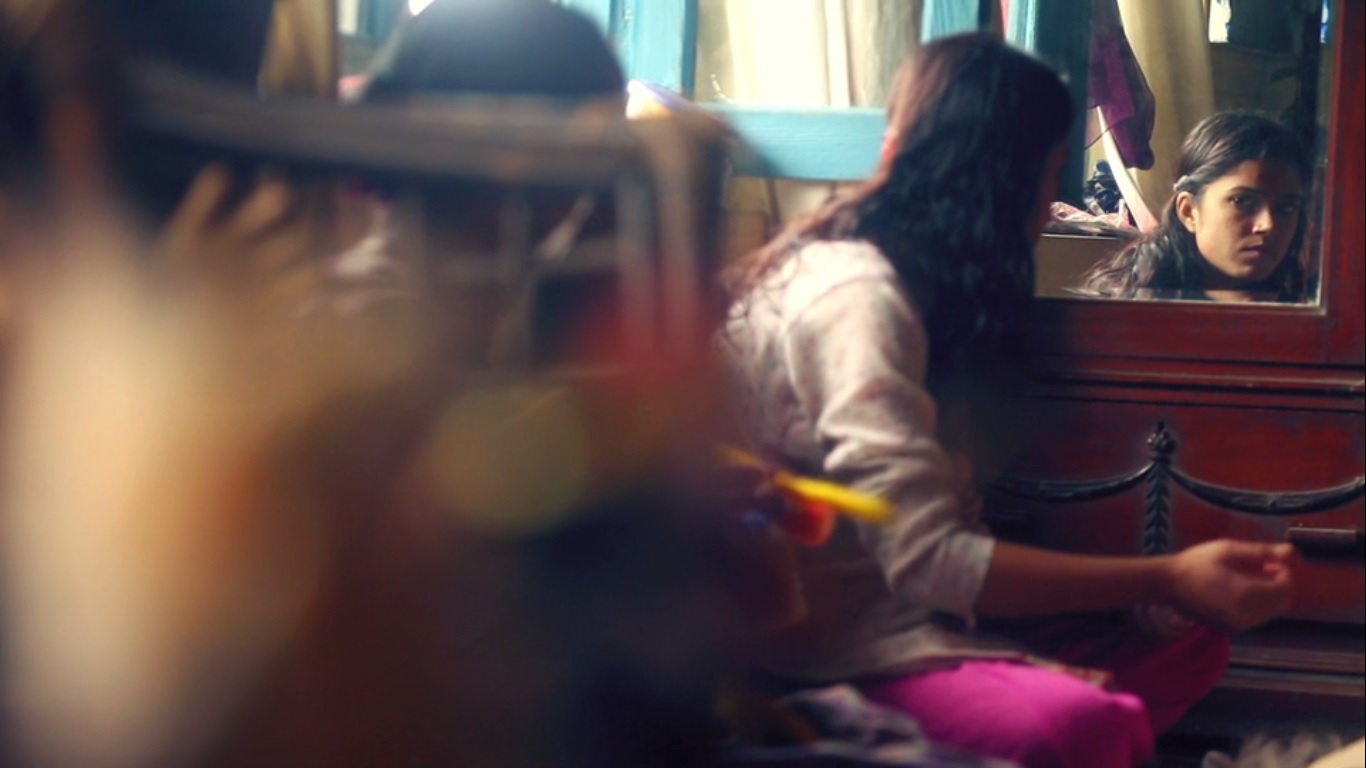 She was married twice, and both her husbands died of unnatural causes. She has two kids who keep her alive and give her the motivation to get out of the house everyday and do something substantial. Providing for her two kids keeps her happy. Looking at her reflection makes me happy.
---
Despite all that happened in those 66 days, it has been a very fulfilling journey. It helped me discover India in a way that I could not have imagined. I met real people, and heard real stories from people who are "normal", but still "special" in their own unique ways of life. Would I dare take up something as vast as this again? I think I can happily say, "Yes!"
About the author: Neeraj Shetty is a filmmaker, having worked on TV shows in the past as a creative producer.
For more similar content, check out Being Happy India's Facebook page.
Like this story? Or have something to share? Write to us: contact@thebetterindia.com, or connect with us on Facebook and Twitter.
NEW: Click here to get positive news on WhatsApp!
We bring stories straight from the heart of India, to inspire millions and create a wave of impact. Our positive movement is growing bigger everyday, and we would love for you to join it.
Please contribute whatever you can, every little penny helps our team in bringing you more stories that support dreams and spread hope.