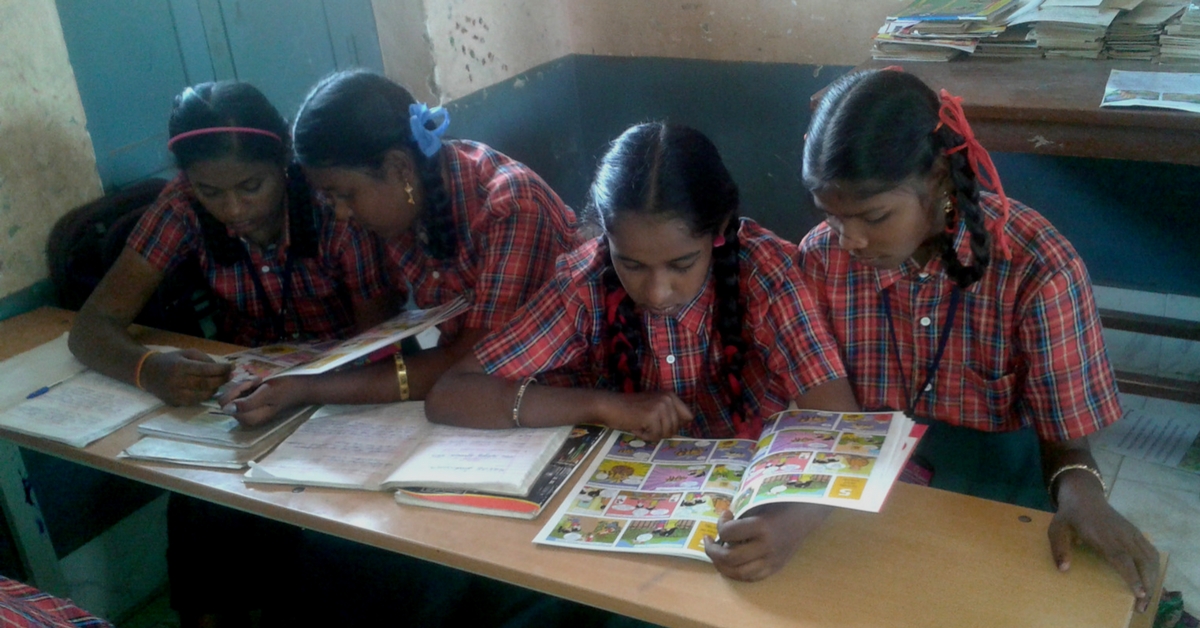 Aiming to make learning both fun and impactful, Bengaluru-based startup Efundu replaces conventional texts in schools with vibrant comic books.
Growing up, did you ever wonder why school textbooks couldn't be more like your favourite comic books? Studies have shown that visual tools enable children to learn more efficiently, and make it a more fun-filled affair. Yet the comic book approach is rarely used in school texts in India, a stigma that advertising professional-turned-educator Vijay Srinivas Prativadi hopes to transform with his initiative Efundu.
Aimed at making education fun and more effective, Efundu offers what is possibly India's first syllabus-based cartoon textbooks for school students.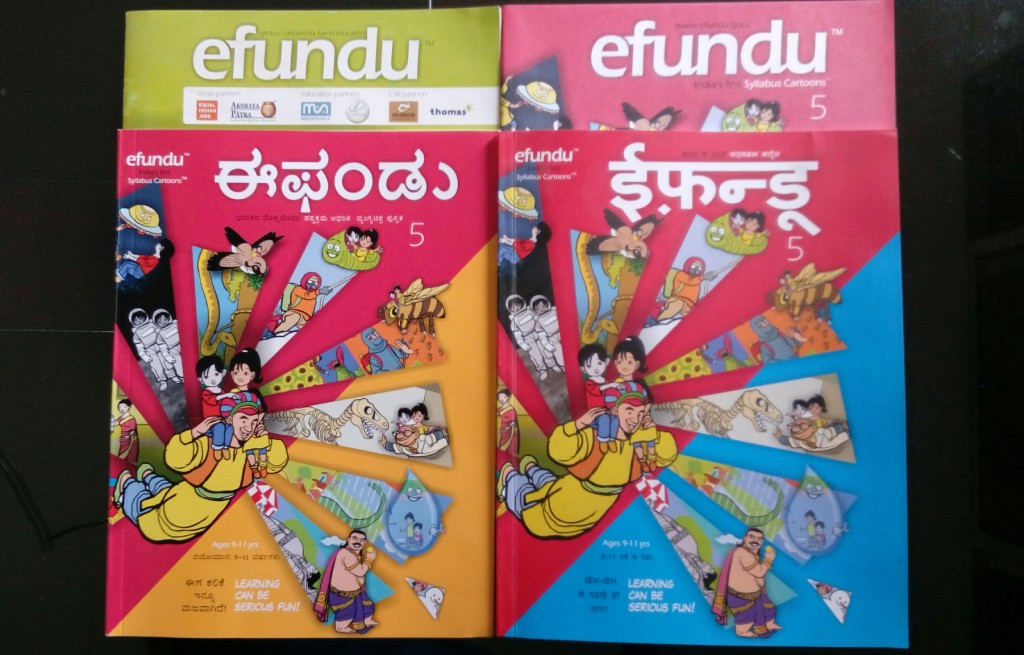 Before he committed himself to Efundu, Vijay worked with premier advertising agencies like Lintas and Ogilvy for over a decade. His work took him to government schools and he realised that the students had little to no motivation for studies, and had more enthusiasm for their midday meal than for their books. "I thought we were doing communication for everything from biscuits to airplanes, there should be something I can do to make education fun and simpler," he says.
Efundu was conceptualised as a result of Vijay's initial activities with teachers, mentors and peers in advertising, and his own drive to develop new educational content that would be syllabus-driven yet stress-free and encouraged self-learning. "Initially I tried to develop something on my own, and realised that the work has to start with content," he says.
---
You might also like: She Grew up in Mumbai's Slums. Today, Aarti Has Educated & Empowered Hundreds of Girls Like Her
---
A meeting with Jyothi Thyagarajan, founder of Meghshala Foundation (Efundu's content partners), enabled him to zero-in on NCERT textbooks for the pilot launch of a series of books that taught lessons through cartoons. Efundu formally launched in January 2015 with its first set of cartoon-based lessons in English.
"We started with the NCERT environmental science (EVS) book of Class 5, and turned it into a 16-page book with six lessons," says Vjay. "We made sure that the information we gave was relevant—for instance, we added information on dry waste-wet waste segregation which was not available in the books. We approached Akshaya Patra Foundation to help us test the content—they were surprised but eager to help, and they distributed the books to 1100 schools in a month. That's when the real work began."
Using the feedback received from the schools, particularly the teachers, the team improved the content to make it more accessible for students as well as teachers. However, one thing was certain—the comic book and storytelling approach to studies certainly made students reach for their books. A year after the pilot project, the team launched their first book comprising 11 chapters of the same EVS book.
The first Efundu books were entirely in English. Realising that it limited the impact, Vijay and his team diversified into regional languages starting with Kannada and Hindi.

"We realised that we have to push the envelope and tackle this from an intervention angle," says Vijay. In India, English has aspirational value, and Vijay rightly holds that its knowledge is essential for professional purposes. Yet learning through regional languages can help students grasp the lessons better and it would also enable teachers to understand and explain the lessons better to children.
The team spent another six months or so developing bilingual books.Collaborating with organisations such as Akshara Foundation, Kathanalaya Trust, Indian Literacy Project, Parikrma, Makkala Jagriti, Hippocampus and Agastya enabled them to reach another 1,200+ classrooms in 2016. This January, a bilingual Hindi and version of the book has also been released.
Incorporating the storytelling format enables students to not just understand better, but retain the information more effectively. The team — comprising six core members and six consultants — starts with storyboarding the lessons. The comic books explain lessons with colourful visuals and engaging characters that include young protagonists, animals and birds, and even an alien narrator/teacher.
---
You might also like: This Educational Startup Aims to Bring Cutting-Edge 3D Printing to Every School in India
---
The team works with experienced illustrators to fine-tune the visuals. All the books are offered to students only after they have been vetted by a panel of teachers before they make their way to schools and classrooms.
"There are a lot of enterprises that have digitised education and also use graphics, but no one we know of has taken the approach of cartoon-based learning," says Vijay, explaining that depending entirely on the comic book format sets them apart from conventional illustrated school textbooks.
Having engaged with children primarily through NGOs and foundations so far, the team is now making the books available through retail bookstores as well as on online platforms. They are also gearing up to release their next book, encompassing the remains chapters of the NCERT books.
Once the first leg of publishing the books is completed, the Efundu team aims to create educational films and interactive games in the future.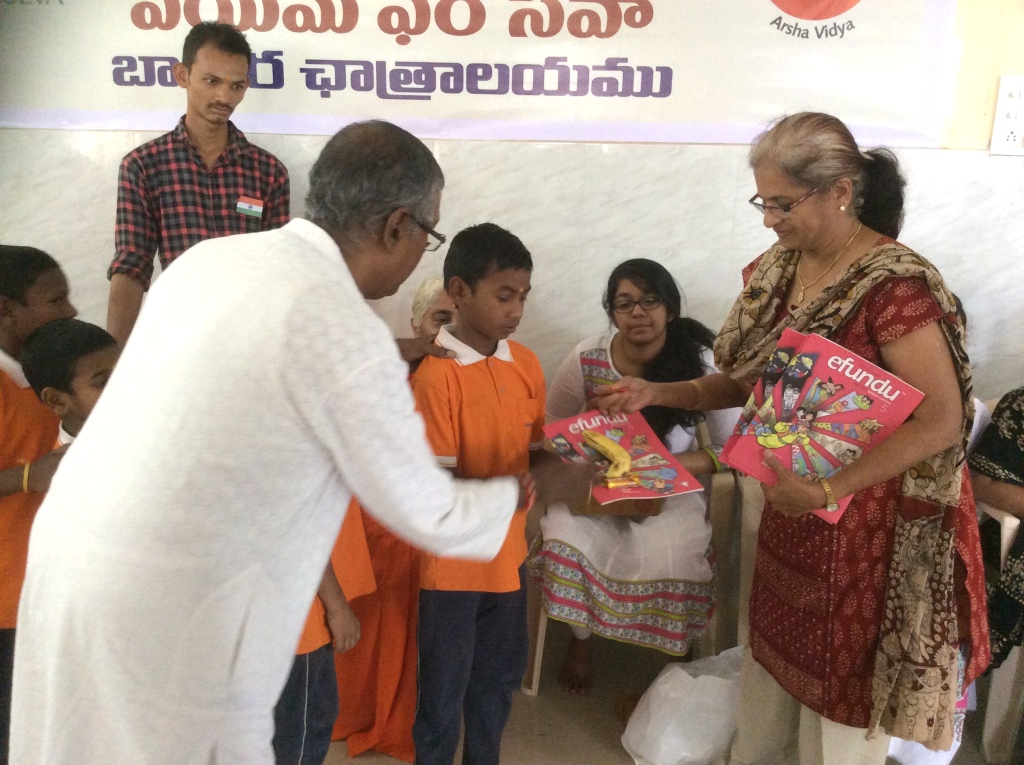 "We hope to reach one million children," Vijay says, hoping that they will be able to make the books available in all major Indian languages in the future. A self-funded project, it has taken three years for the team to reach its initial targets with the help of CSR, support groups and a small grants. To build the project further, Efundu hopes to secure investments for production costs, accreditation requirements and institutional collaboration.
"Working with foundations and NGOs has helped us expand our scope and reach many schools," Vijay says. "But governments also have to support such initiatives—we want every student to have these books, not just the school and classroom libraries—and having CSR and government support can help subsidise the prices (or make them free of cost) for government schools, and also scale up our operations."
Having reached over 50,000 children so far, he suggests that his approach aims to enable children to develop analytical skills and use the lessons to interact with peers and teach, and further their education. "Each box of the comics is a conversation starter," he says. "You can't tell children everything. Rather, the lessons encourage them to discuss the subjects with teachers and learn more."
The journey has been both rewarding and challenging for Vijay and his team, but he is not deterred. "It is one of our life goals," he says, and Team Efundu is only getting started.
Take a look at the Efundu book online. To contact Vijay, click here.
Like this story? Or have something to share? Write to us: contact@thebetterindia.com, or connect with us on Facebook and Twitter.
NEW: Click here to get positive news on WhatsApp!