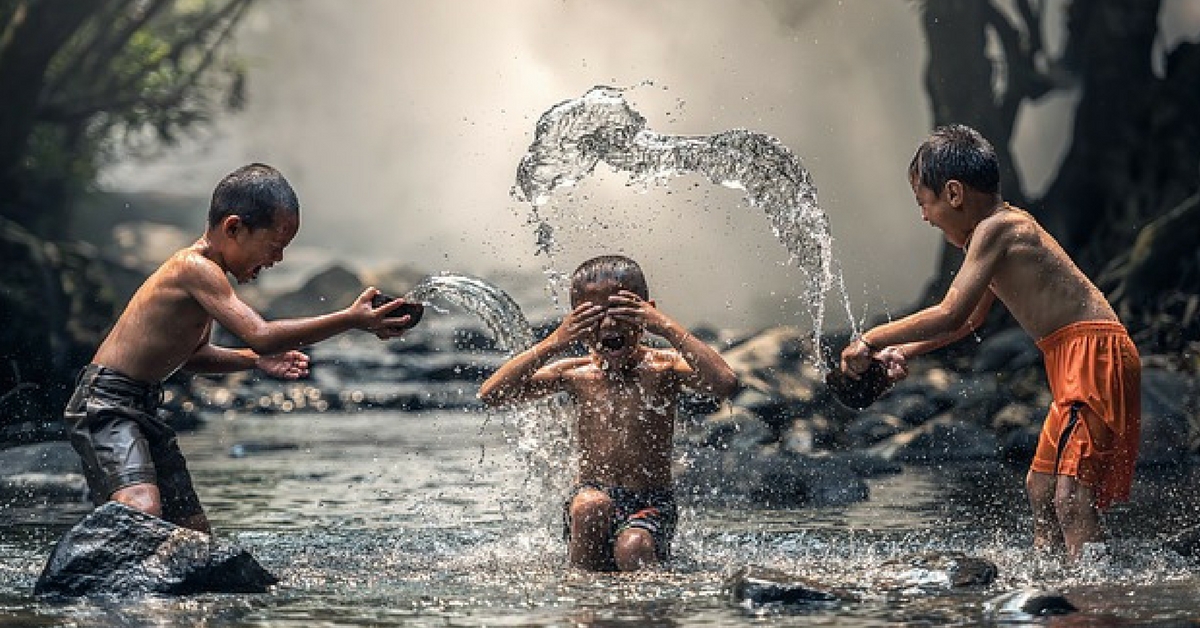 As the heat soars, make water your best friend.
No. You aren't imagining things. It really is hotter these days than you are accustomed to during this period. It may only be March, but the temperatures in several regions in India have already risen to what's generally experienced during peak summer.
In fact, Delhi recently recorded a minimum temperature of 23.7 degrees Celsius, which, according to the Indian Meteorological Department, is "six notches above the season's average, it is the highest minimum temperature recorded in this season in the past five years."
And it's only going to get hotter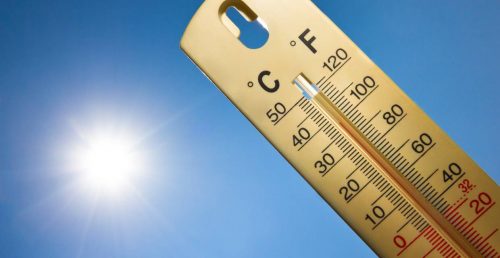 Image for representation. Photo source
The bad news is that the heat wave, according to the Met, is going to continue at least for the next 23 days. The announcement in the official website notes, "Heat wave very likely to continue at many places over Rajasthan and Madhya Pradesh; at a few places over Vidarbha and at isolated places over Chhattisgarh, south Uttar Pradesh, Jharkhand, West Gangetic West Bengal, interior Odisha, Gujarat and Saurashtra & Kutch during next 2-­3 days." It also states a heat wave is likely to develop over north central Maharashtra and south Haryana soon.
DS Pai, a scientist at the India Meteorological Department, spoke to the Hindustan Times explaining the reason for this spike: "A large high pressure area over central and north west region is producing the extreme heat conditions. This is not conducive to cloud formation and it exposes the earth's surface to unrelenting solar radiation."
Click here to check the weather forecast for the coming days.
Staying healthy in the Sun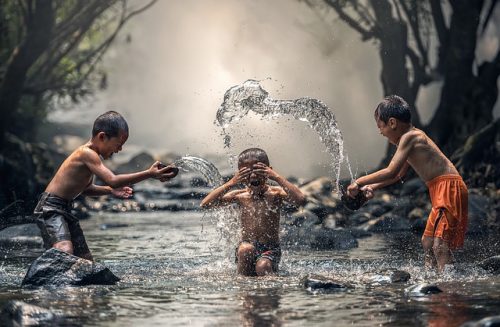 Image for representation. Photo source
According to Dr Mythri Shankar, who currently heads the Nuclear Medicine department at Apollo Hospitals, Bengaluru, as the heat rises, our bodies will also struggle to adapt and it's important to take precautions to avoid falling sick. "When the human body gets exposed to extreme heat and sun, it takes some time to adapt to the changes in the weather."
Common heat-related illnesses to watch out for
Dehydration: It's one of the most common heat-related issues and, if left untreated, can even prove to be fatal. Dehydration occurs when your system loses a lot of water and it is not replenished.
Symptoms: Confusion, thirst, fatigue, light-headedness, dizziness, less frequent urination.
Heat cramps: They are muscle spasms that are brief but also painful. Cramps occur when the muscles are fatigued after exercising or working in a hot environment.
Symptoms: Brief and painful, the spasms generally target the calves, thighs, and shoulders.
Heat exhaustion: When your body is overheated due increasing temperatures, it can result in heat exhaustion. It is often accompanied by dehydration.
Symptoms: Dr Mythri notes that symptoms of heat exhaustion include, "Sweating profusely, muscle cramps, headaches and vomiting. It also results in the urine either becoming dark or leads to less urine." She also adds, "When there is continued exposure after that then the heat will penetrate inside your body and the temperature can rise higher than a fever. This can be destructive to the blood and the brain."
Heatstroke: Also known as a sun stroke, it occurs when the body is no longer able to regulate its own temperature. Heatstrokes occur when the body temperature rises to 104 F or higher.
Symptoms: "When you get a heatstroke, your body stops sweating. Sweating is actually the body's way of coping with high temperatures and hence it is good when you sweat so you temperature gets restored to normal."
Since a heatstroke can damage the muscles, brain, kidney and the heart, this is a medical emergency that requires immediate attention and treatment.
Dr Mythri also notes that prolonged exposure can lead to skin rashes and seizures.
So, how does one prevent heat-related illnesses?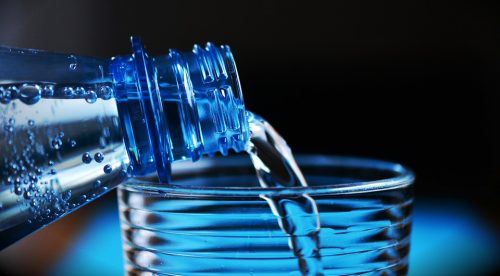 Image for representation. Photo source: Pixabay
Water is your best friend
While it may seem like an obvious answer, drinking water is really the best way to ensure your body temperature remains regulated and normal. Here are some ways you can ensure your water consumption is leading to the right results.
1) While drinking water, Dr Mythri says it is better not to drink a lot of it in one go, but to rather pace yourself. Hence, it is better to sip water constantly rather than gulping it. "When you are watering a plant, you don't just pour 1 litre over a pot and expect the plant to absorb all the water properly. It's the same logic to gulping water. Drinking 1 litre in one go may not result in your body absorbing the needed amount of water in its system. It is better to sip 100 ml every 20 minutes to ensure continuous restoration of the water lost due to the heat."
2) Don't substitute water for any other kind of beverage to prevent dehydration. It won't work. Dr Mythri notes, "Don't drink tea, coffee, soda or alcohol instead of water. All of these beverages tend to take the water out of the system and are hence, detrimental."
3) Try out infused water. Dr Mythri states that infused water like lemon water not only replenishes the system but also alkanises, restoring the salt that is lost.
Don't forget your sunscreen
A good coating of SPF is required to ensure your skin is not affected by prolonged exposure. Dr Mythri suggests that given the heat, it would it good to start with something like SPF 30, but in case of extreme heat, it's better to shift to SPF 50 at least.
---
You may also like: No More Water Tankers: These Clever Hacks Will Save Water and Your Money Too This Summer!
---
Opt for veggies and fruits with more water content
"Nature is the best resource to prevent such illnesses. Opt for fruits like watermelon and grapes. Eat a lot of cucumber and go for fruits and vegetables that have less pulp and more water content," says Dr Mythri.
Stay hydrated if you're on medication 
If you are on any kind of medication, it's best to ensure you are well hydrated during these summer months and also make sure you are on alert for symptoms. Dr Mythri says, "Those who are on antibiotics or heart medication or kidney medication or even diet pills should stay alert."
Actually cover up
While rising temperatures can tempt a person to shed as much clothing as possible in a bid to keep cool, the best bet is to wear loose-fitting cotton clothes that cover most of your body thus protecting your from sun's rays.
---
You may also like: Summer Vacations in Bangalore? Do Something Different With Your Kids & Rediscover the City!
---
Plan your day
The sun's rays aren't all that bad for the body. After all, they are required for Vitamin D and for healthy bones. But make sure that your exposure is limited. Keep away from the sun during peak hours especially from 10am to 3pm. Dr Mythri says, "If you have to exercise outdoors, make sure you are done by 10am at the least or do it in the evening."
And it can't be stated enough, drink fluids constantly and stay safe.
Like this story? Or have something to share? Write to us: contact@thebetterindia.com, or connect with us on Facebook and Twitter.
NEW: Click here to get positive news on WhatsApp!
We bring stories straight from the heart of India, to inspire millions and create a wave of impact. Our positive movement is growing bigger everyday, and we would love for you to join it.
Please contribute whatever you can, every little penny helps our team in bringing you more stories that support dreams and spread hope.